This week, an estimated 60,000 people will gather in the Glitter Gultch (aka Las Vegas) for the 2023 SHOT Show. With over 2,500 vendors spread across 18 acres of floor space, there's a ton to see, and that includes a wide array of new optics.
With dozens and dozens of incredible new rifle scopes, red dots, spotting scopes, rangefinders, and binos making their debut on the SHOT Show floor, it can be difficult to decide what to keep an eye on. These are some of the hottest new optics that caught our eye.
---
Price: $699.99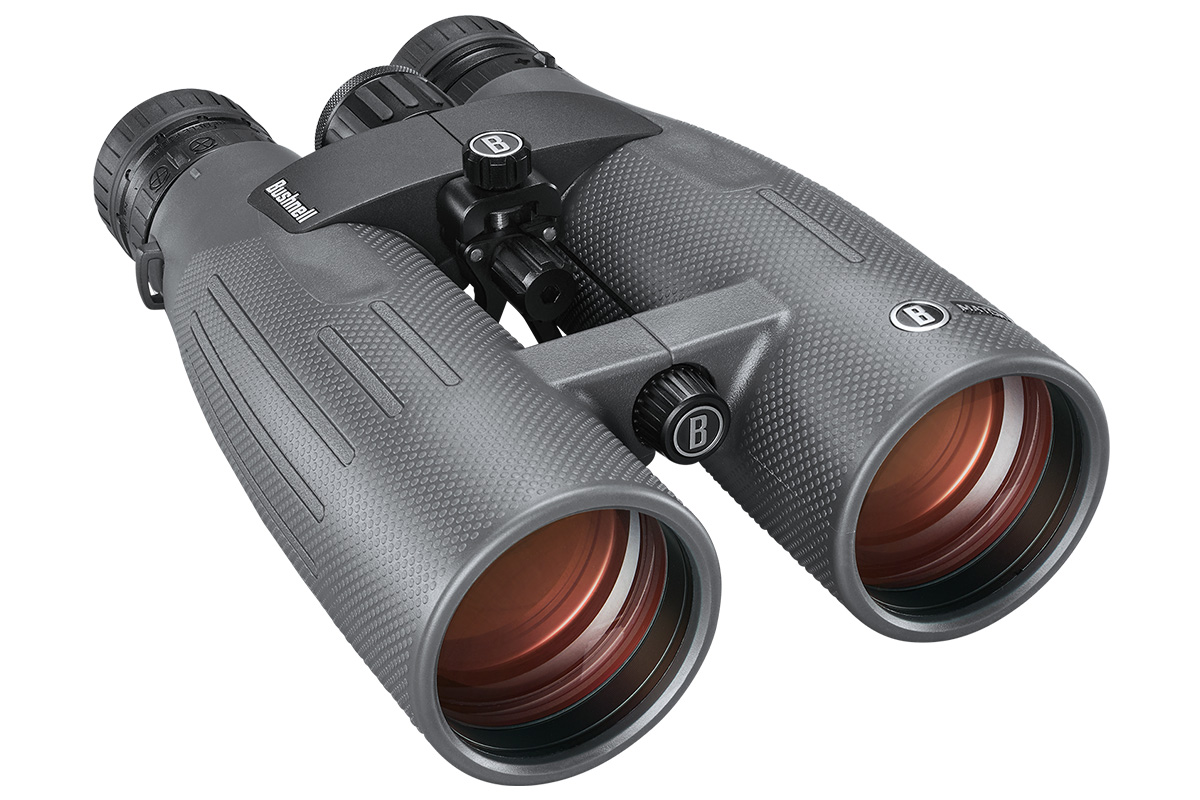 Bushnell just released a cool new pair of binoculars aimed at long-range shooters. The company took their popular, high-quality Forge 15×56, which includes top-notch Abbe-Koenig prisms and ED Prime glass, and slapped a Shot Call MRAD reticle in the right barrel.
Perfect for spotting long-range shots, the reticle rotates so you can keep it plumb and level on any terrain or how you adjust the barrels. The reticle also has its own focus, so it's always guaranteed to be sharp and easy to read.
These binos also feature Bushnell's proprietary BridgeSet IPD stabilizer. It's like zero stop for your binoculars, which makes it easy to get back to your preferred settings every time.
While these binos are probably a bit much for the average birder or deer hunter, they could be the next big thing for precision and match shooters.
These awesome ranging and spotting binoculars aren't available yet, but they are expected to hit retailers within the next few months. — AJW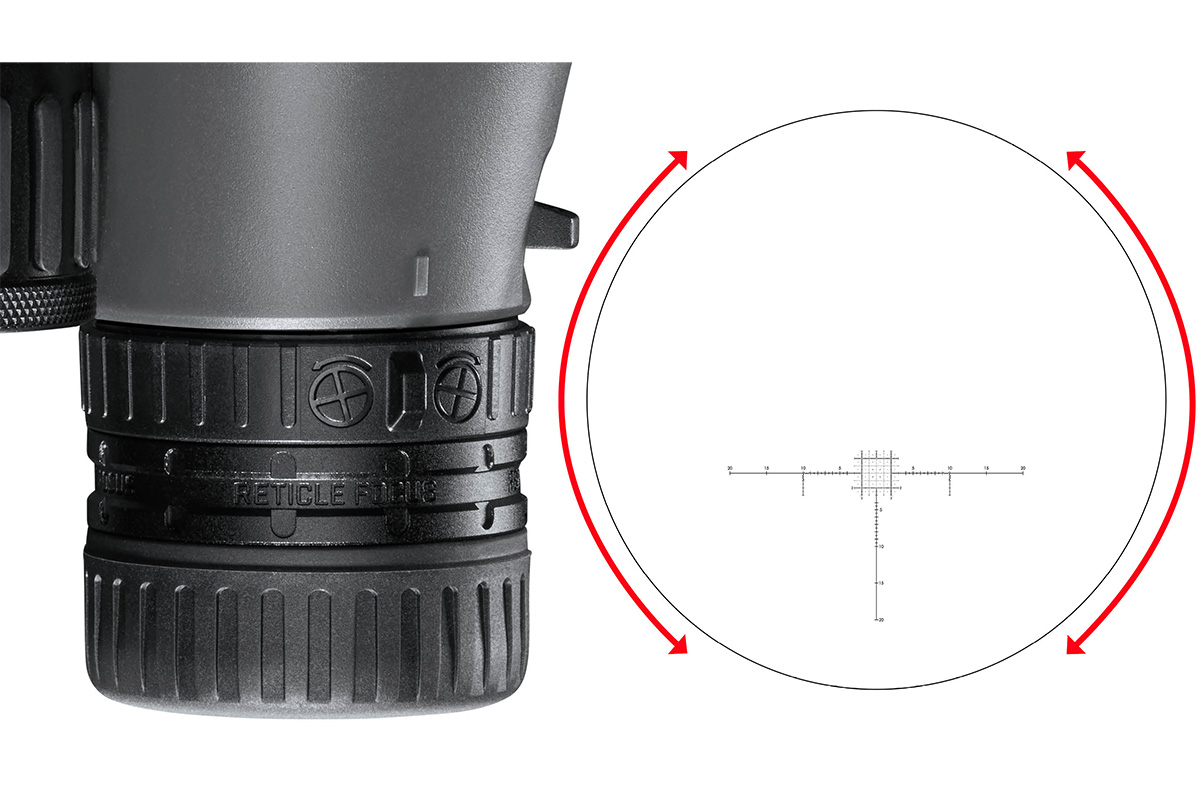 SPECS:
Precision ground ED Prime glass
Fully multi-coated lenses with Bushnell's exclusive Ultrawideband Coating
Nitrogen-purged
Shot-Call MRAD reticle
BridgeSet IPD stabilizer
IPX5 waterproof
Dual diopters
Magnesium chassis
Short focus distance down to 13 feet
GOOD GEAR – Enjoy America's Coffee on the Go With the BRCC Ready To Drink Coffee
---
Price: $399.99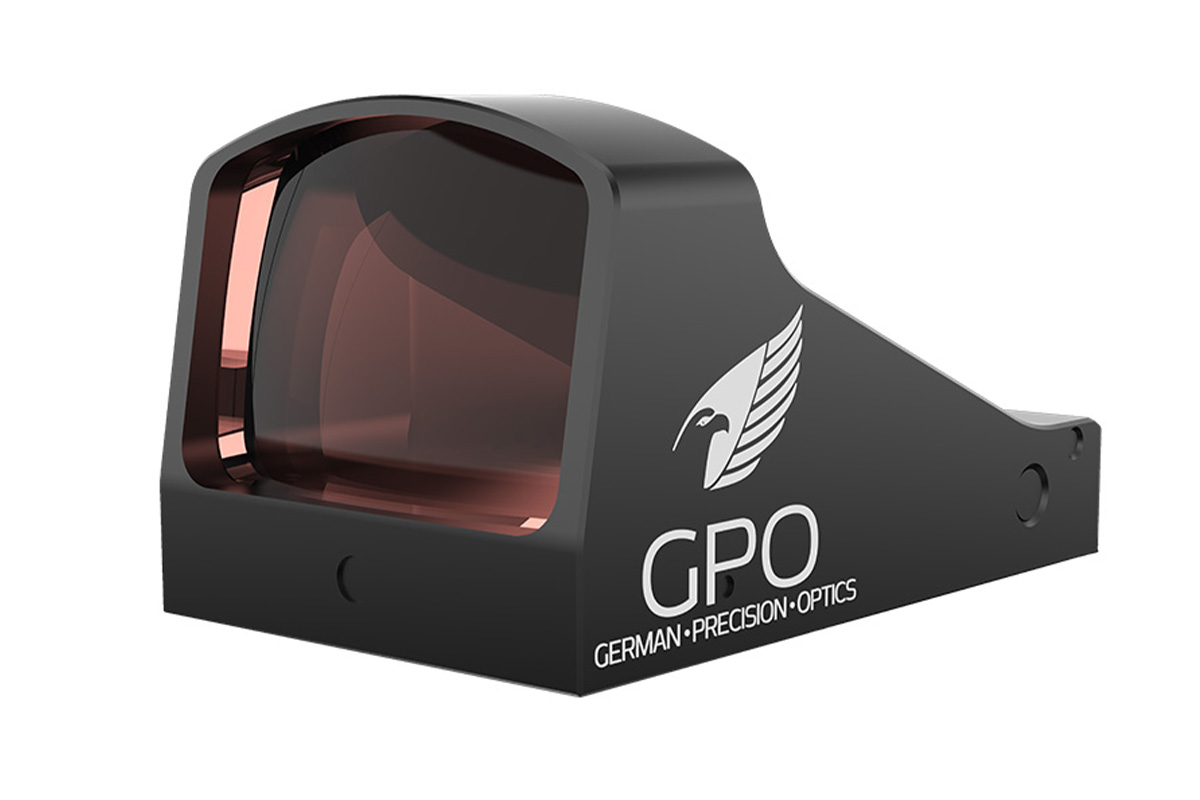 GPO-USA busted onto the reflex optics scene with its new Spectra Reflex Dot. Although this is the company's first stab at a reflex red dot, they seem to have hit this one out of the park.
The GPO-USA Spectra features a built-in photo sensor that automatically adjusts red dot brightness for optimal visibility in any lighting condition. Ready to go whenever you are, the sight includes an onboard motion sensor that switches on or off without buttons or switches. This feature extends the life of each CR1632 lithium-ion battery to a super-impressive 25,000 hours.
The Spectra's lens measures less than a square inch and is treated with a host of proprietary lens coatings that resist dirt and smudges, maximize light transmission, and enhances resolution and color contrast.
GPO-USA managed to pack a ton of performance into a relatively tiny package. The black anodized aluminum housing is fully waterproof and measures a meager 0.9×1.04×1.6 inches.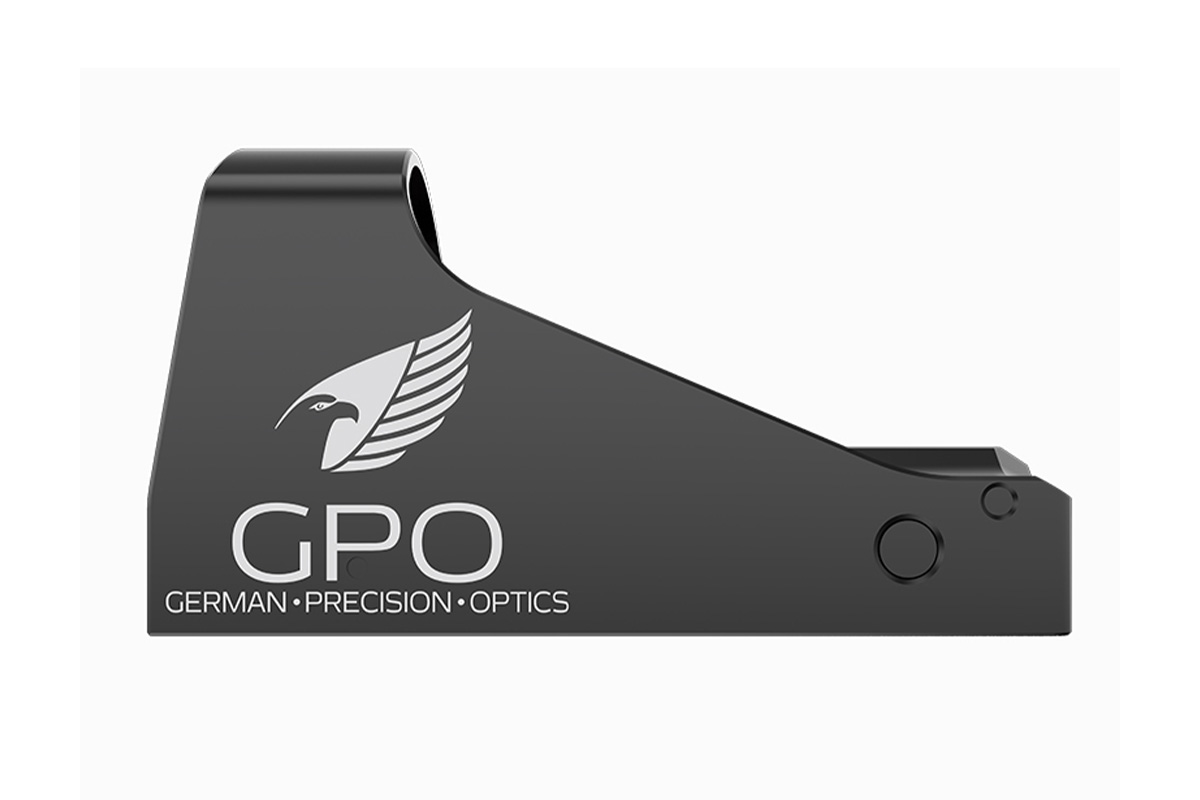 The sight pairs well with modern pistols and comes with a Picatinny rail mount, just in case you want to use it on your AR. — AJW
SPECS:
Dimensions: 0.9×1.04×1.6 inches
Weight: 0.78 ounces
Reticle: 3 MOA dot
Battery: CR1632 lithium-ion battery
Battery life: 25,000 hours
---
Price: $89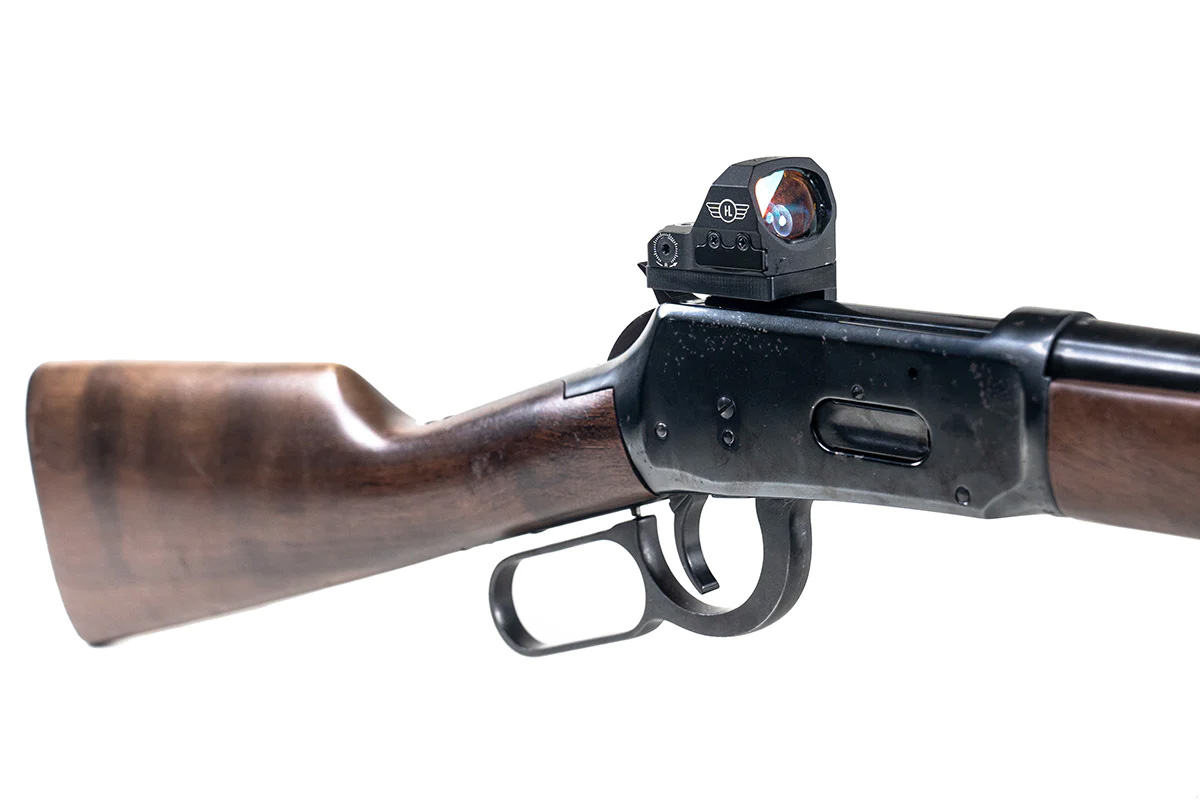 If you were lucky enough to inherit an old Winchester top-eject lever-action, Hi-Lux has a new gear item that will bring Grandaddy's cowboy gun into the modern age.
Hi-Lux has released a red dot base that attaches to Winchester Model 1871, 1886, 1892, and 1894 lever-actions without any modifications to the rifle. The base attaches to the two holes on the left side of the receiver that are typically used for mounting rear sights.
Once installed, you can run any red dot with an RMR footprint on your lever gun without it interfering with the bolt or case ejection.
SPECS:
Fits most popular top-eject lever-action rifles
Compatible with RMR footprint reflex sights
Slots allow for height adjustment
RELATED – Gear Test: The New Maven CRF 1 Rangefinder
---
Holosun Digital Thermal-Night Vision Reflex Sights
Price: $1,000-$2,300 (projected)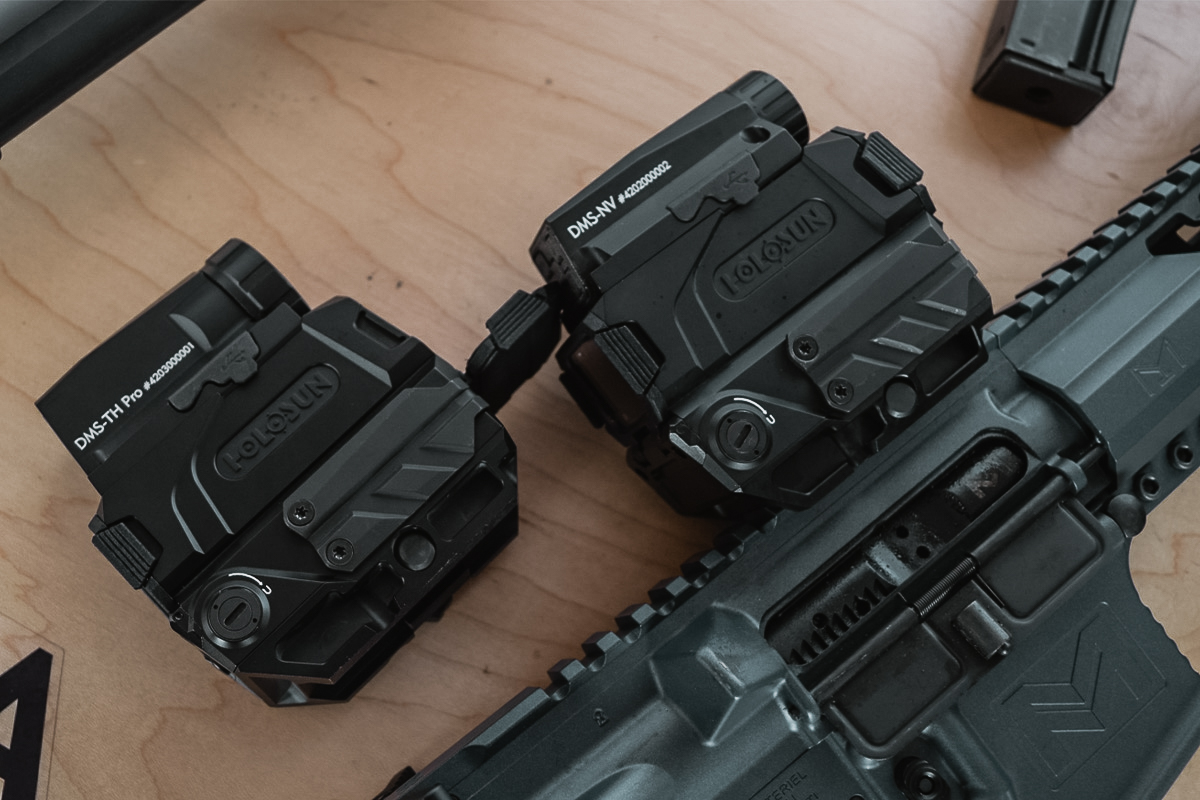 The 2023 SHOT Show has been full of surprises, and the one dropped by Holosun early this week was particularly pleasant. And by "pleasant," I mean, "Holy crap! These things are cool!"
Holosuns's new digital reflex sights combine high-tech thermal and digital night vision with a traditional red dot. The Holosun DRS-NV Pro features an onboard digital night-vision device with an attached IR illuminator, 1024×768 resolution, 8x zoom, and a 60-frame-per-second refresh rate.
The Holosun DRS-TH and DRS-TH Pro allow you to go thermal, with sensor resolutions of 256×192 and 384×288, respectively. Both thermal models feature white hot, black hot, highlight, outline, and fusion modes
The NV or thermal optic and the red dot sight work independently, so you can still use the reflex sight in brighter conditions. Switching NV or thermal optics off when not in use is also a smart idea since night vision is notorious for gobbling battery power.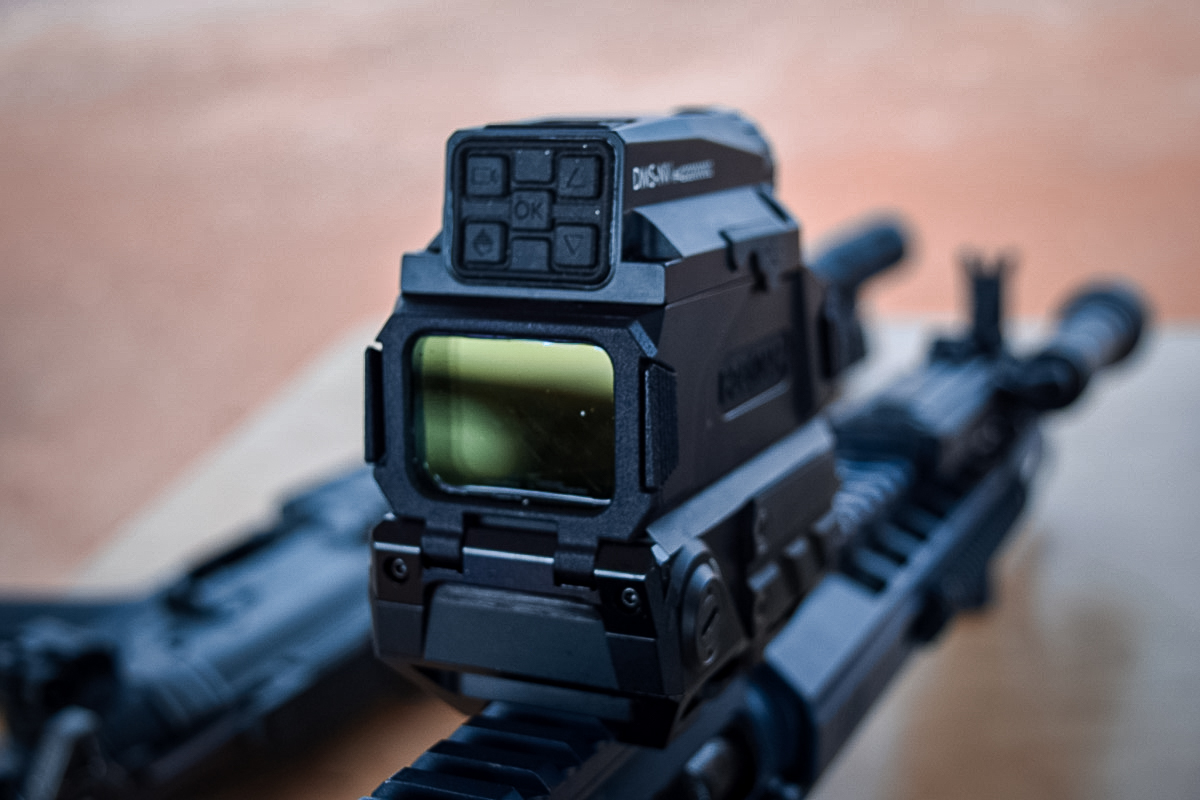 However, you can switch on the secondary optic with a simple button, and the thermal or NV system projects on the window behind the red dot reticle.
Both models are powered by two 18350 lithium batteries, which are chargeable via a built-in USB port. You can also use the USB port to stream to a secondary screen, allowing you to view your sight picture from somewhere other than behind your weapon.
Holosun is still perfecting the design, but word on the street is that they will hit the market sometime in Q4 2023. NV models are projected to retail for just under $1,000. The DRS-TH should cost around $1,600, while the Pro will be a bit pricier at approximately $2,300.
SPECS:
Integrated night vision and thermal imaging devices
Red dot sight works independently or in conjunction
Thermal models feature multiple viewing modes
Powered by two rechargeable 18350 lithium batteries
Stream images to a secondary screen via a USB port
8x zoom
---
Holosun SCRS Solar-Powered Red Dot
Price: $330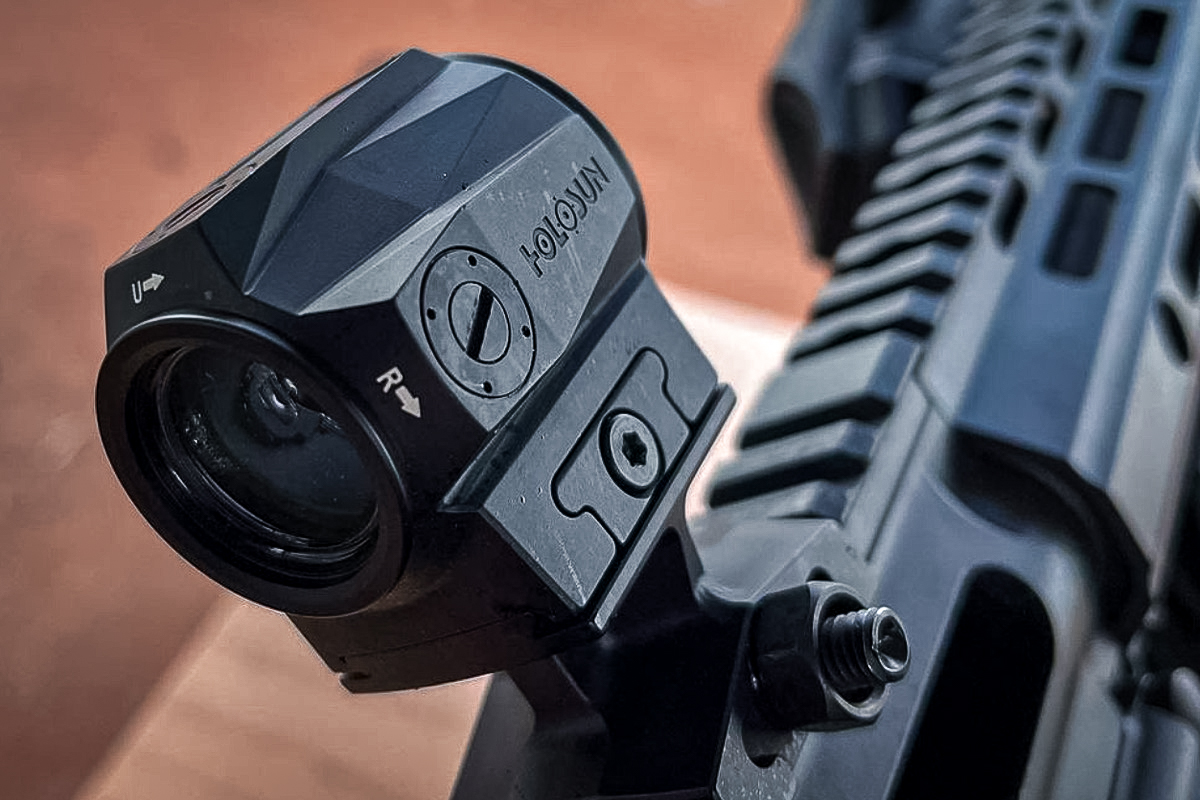 Remember when you were a kid and the words "batteries not included" were awful? Well, not anymore. Holosun has gone (mostly) battery-free with their new SCRS red dot.
SCRS stands for "Solar Charging Rifle Sight," in case you were wondering. Holosun is harnessing the power of sunlight, borrowing the technology from their popular SCS pistol sight and applying it to their newest rifle red dot.
It's a self-sustaining unit, so unlike those crappy toys from childhood, you never have to recharge or replace the batteries. You just set it and forget it. The solar cell does all the hard work by charging a built-in capacitor, which charges the internal battery.
Once the internal battery is fully charged, the optic should run for more than two years. Since the optic is always charging in natural and artificial light, the possibility of this thing running out of juice is pretty close to zilch.
The SCRS is made with an ultra-compact 20mm main housing tube made from 7075 aluminum. It uses Holosun's 509T footprint for compatibility with most third-party RDS mounts.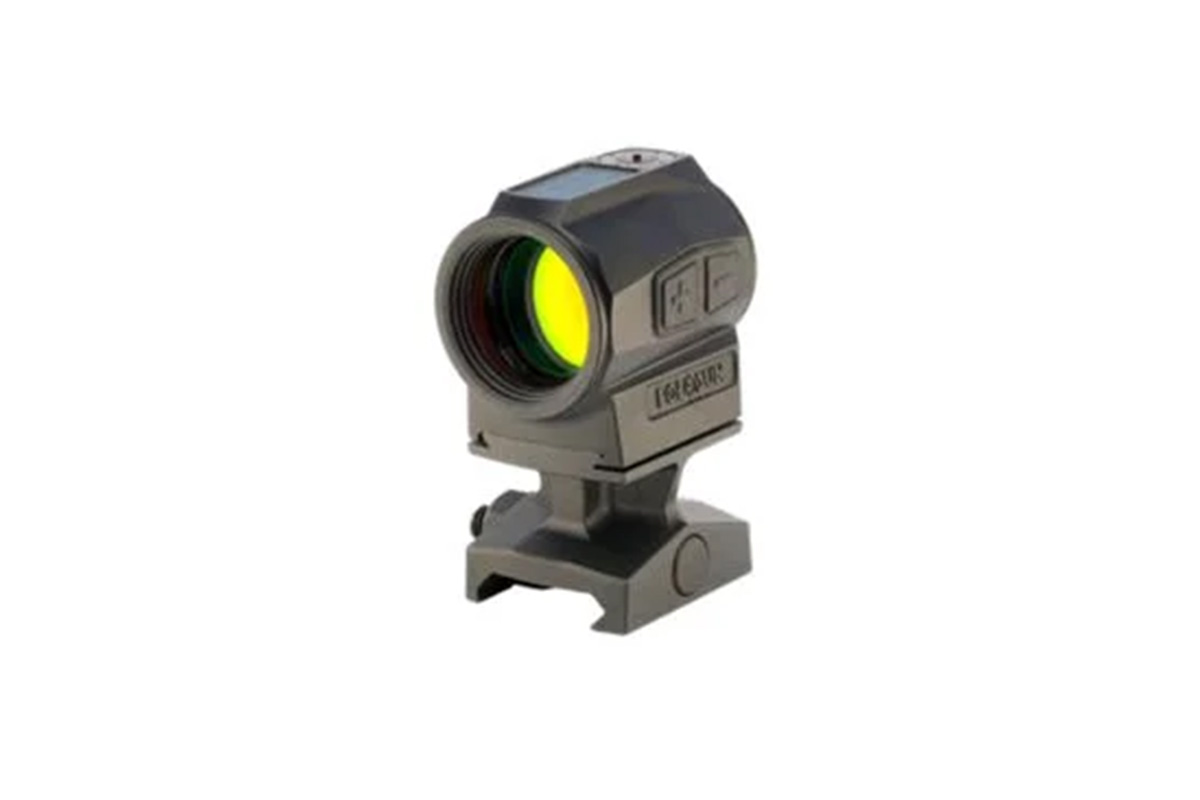 SCRS models will be available with either a 2MOA dot or MRS (Multi-Reticle System) in red or green.
You'll have to hold your horses for a bit since the Holosun SCRS won't hit retailers until sometime this spring. The price hasn't been set in stone yet but is expected to fall close to $330.
SPECS:
3 brightness settings
20mm tube
7075 aluminum housing
Fits most RDS mounts
Charges in natural and artificial light
Fully-charged internal battery offers up to 20,000 hours of run time
2MOA or MRS reticle options in red or green
---
Price: $1,599.99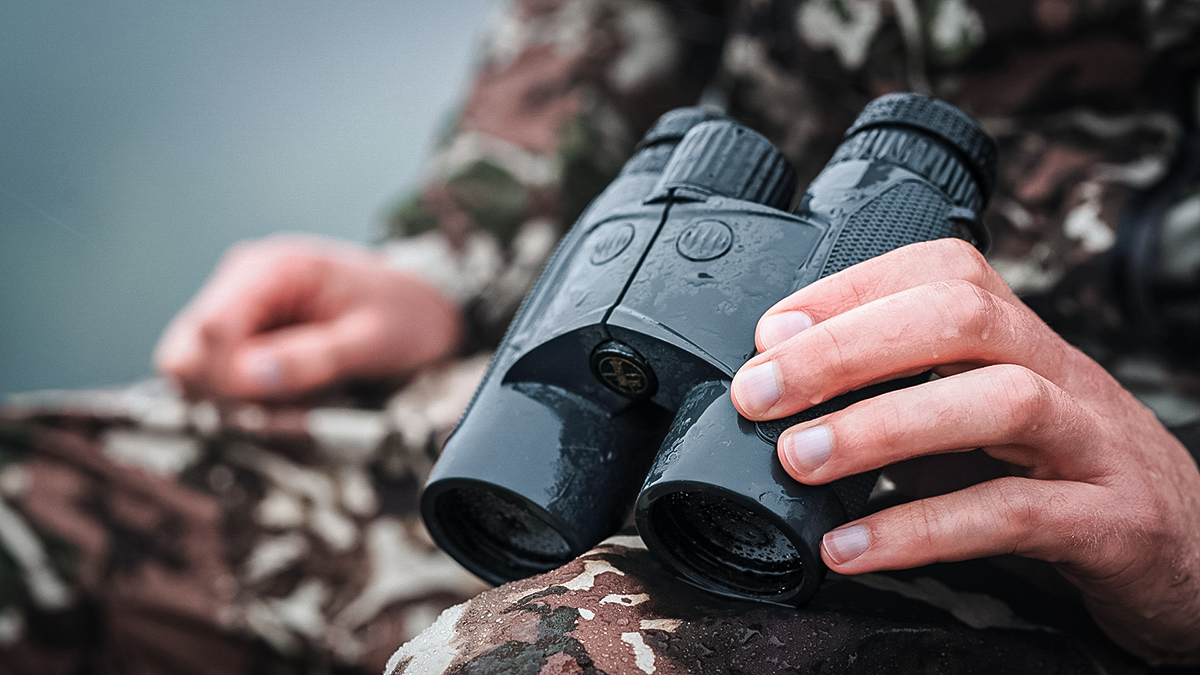 The days of binoculars and laser rangefinders being two separate pieces of gear are likely coming to a close. Witness the arrival of the new BX-4 Range HD TBR/W rangefinding binoculars from Leupold fuses the company's DNA engine and ballistic software with the kind of optical performance hunters expect and demand from a set of Leupold binos.
The BX-4 uses the company's TBR/W monocular rangefinder tech that calculator ranges over long distances and doesn't mind steep angles. The software also accounts for holds in a 10 mpg crosswind — hence the W in the name.
The high-contrast OLED display delivers easy-to-read info in any lighting conditions while being easy on the eyes. Having a rangefinder built into your binos saves valuable time in the field when seconds can be the difference between making a shot and wasting a tag. And since it's from Leupold, you know it will perform in low light like no other glass out there.
The 10x magnification provides a large field of view for glassing in tight areas while still being powerful enough to ID game at distance. One press of the button then tells you exactly how far you'll be sending your rounds. —DM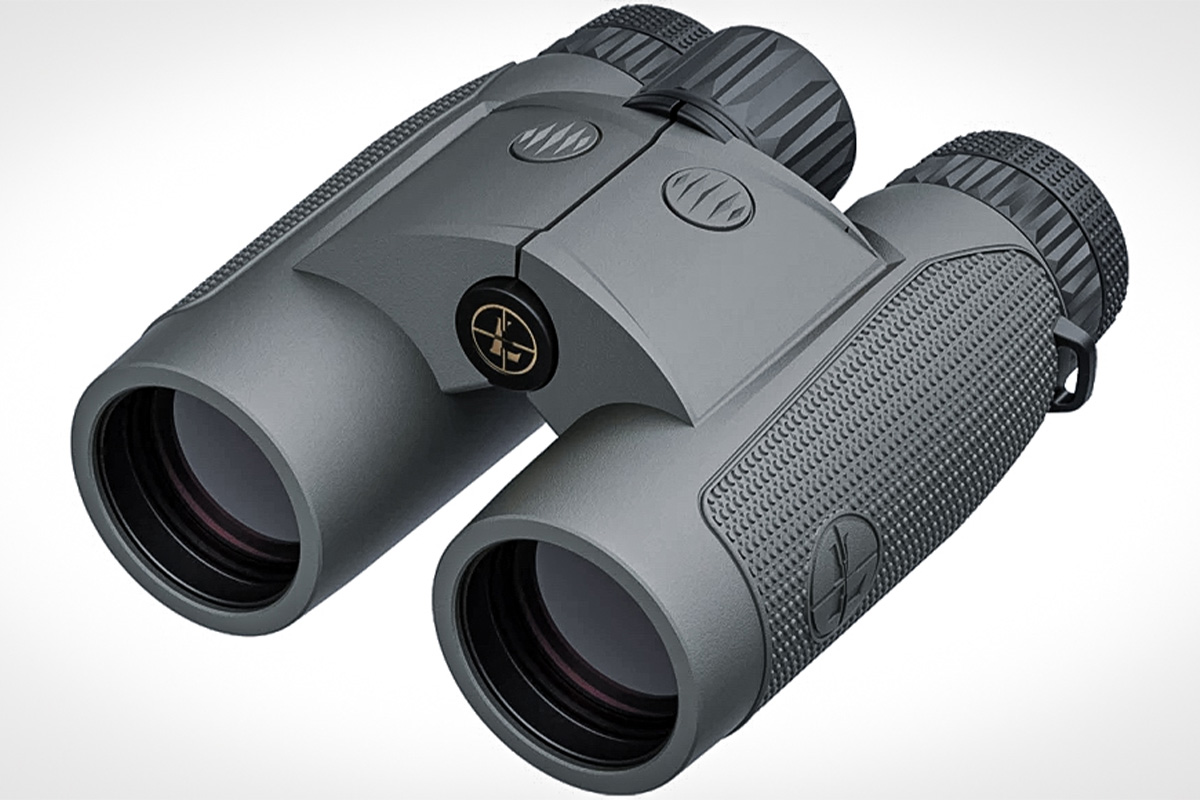 FEATURES:
Elite Optical System
Tripod Ready
Ergonomic Design
Over-sized Eyepiece
Smooth Focusing
Field Replaceable Eyecups
Waterproof and Fogproof
SPECS:
Rifle Angle Compensation: TBR/W
True Ballistic Range – Wind: Yes
Battery Type: CR2
Display: OLED
Lens Coating: Guard-ion
Length: 5.9 inches
Weight: 39 ounces
Magnification: 10x
Objective Lens Diameter: 42mm
Linear FOV: 334 feet at 1,000 yards
Angular FOC: 6.2 degrees
Eye Relief: 17mm
Close Focus Distance: 13 feet
Battery Life: 3,000 actuations
Max Range – Deer: 1,100 yards
Max Range – Trees: 1,600 yards
Max Range – Reflective: 2,600 yards
Min Range: 12 yards
GOOD GEAR – Explore All Things Unknown With the BRCC Beyond Black Roast
---
Price: $1,900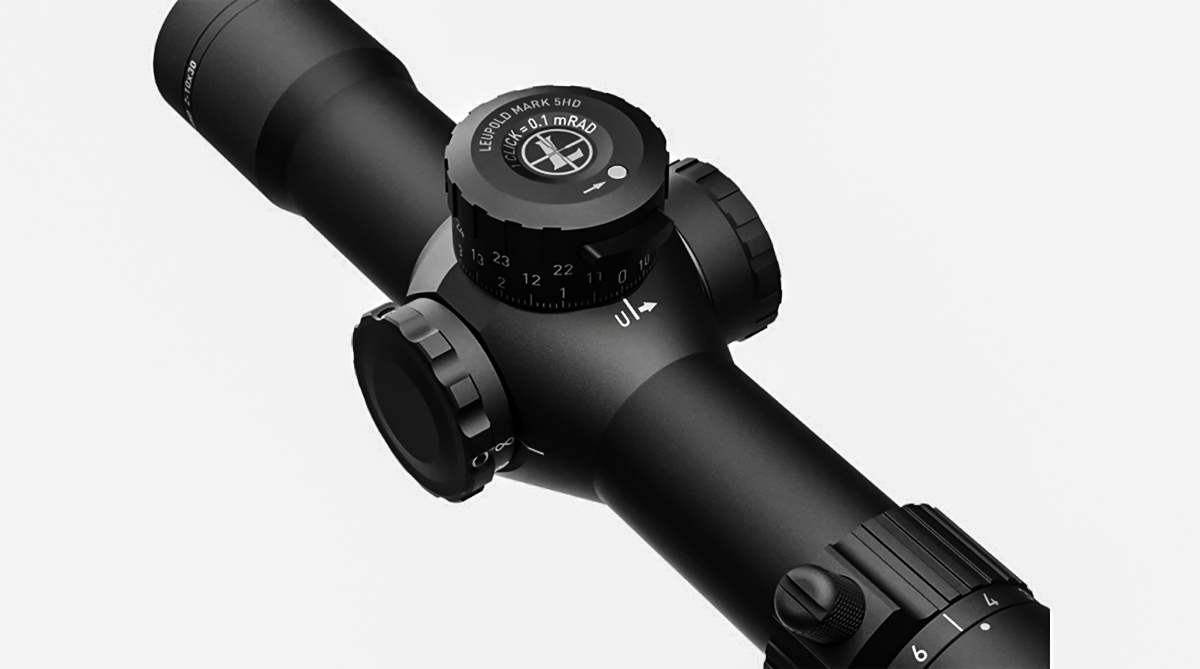 Leupold and Stevens, one of the most revered and respected shooting optics companies in the world has unveiled a new addition to its Mk5 rifle scope line. The Mk5 HD 2-10x30mm scope was debuted at SHOT in three models out of the gate, available with MOA or MRAD TNR reticles. All versions will be First Focal Plane (FFP) reticles, which means the hash marks will be accurate no matter the magnification you're using.
This compact and lightweight scope is great for carbines and mid-powered rifles or any nimble gun that needs to be shouldered quick and carried far.
"[This scope] has unparalleled optical performance; it has the Three-Turn ZeroLock adjustments, and rare for a 2-10x, it has side focus. It's got it all," said John Snodgrass, tactical product line manager for Leupold. "We're excited to announce that, going forward, the Mark5HD's industry-leading feature set will be compatible with even more rifle builds and platforms."

The new Mk5 HD was built to make the most of today's cutting-edge long-range rifles and ammo and features Leupold's Professional-Grade Optical System designed to provide unparalleled light transmission in the worst conditions and glare reduction for clear images in all kinds of light.
This new scope is expected to ship in late spring or early summer. —DM
SPECS:
Main Tube: 35mm
Length: 11 inches
Weight: 24 ounces
Magnification: 12-10×30
Zoom Ratio: 5:1
FOV Low/High (ft at 100 yd.): 52.9/10.5
Eye Relief Low/High (in): 3.6/3.7
Elev Adj. MOA: 165
Wind Adj. MOA: 80
---
Price: N/A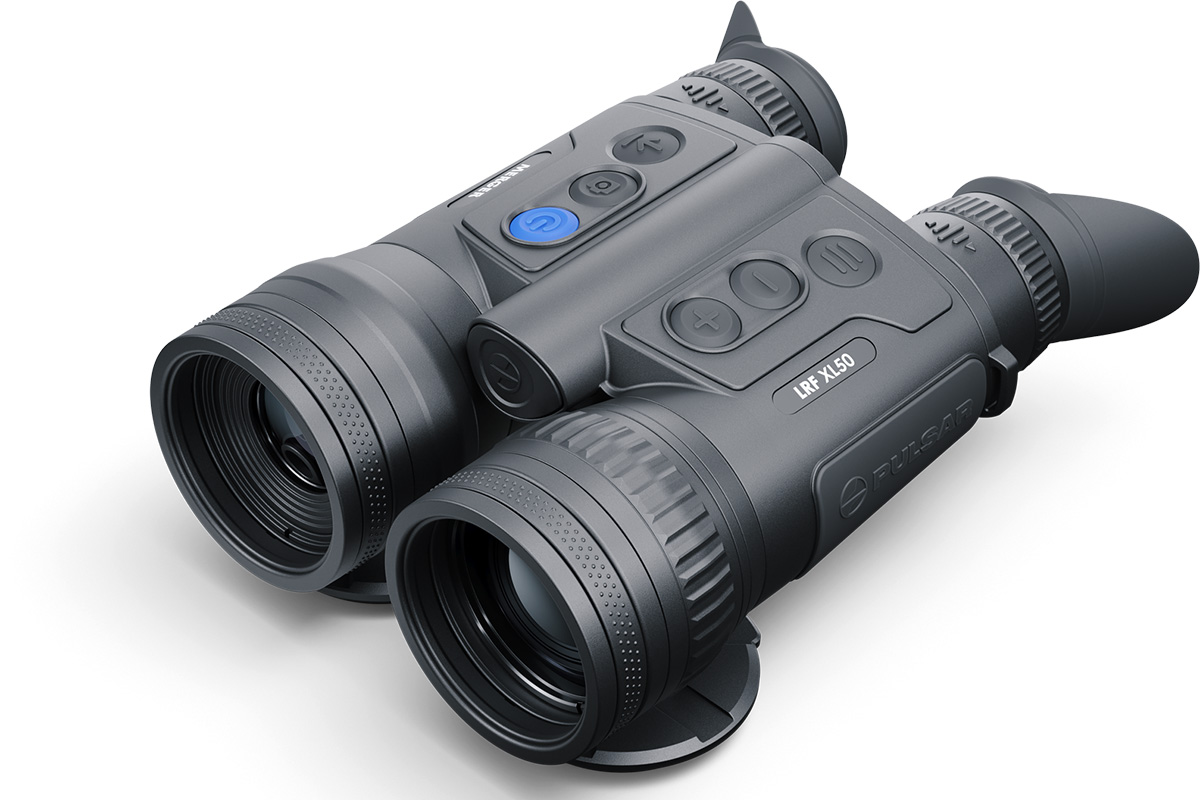 Although thermal optics leader Pulsar introduced a duo of digital riflescopes at this year's SHOT Show, the company's new thermal imaging binoculars really stole the spotlight. The Merger LRF XL50 is Pulsar's first HD thermal imaging device to use a powerful 1024×768 pixel resolution XL sensor.
Technical mumbo jumbo aside, these thermal binos provide better image quality and finer details than any of Pulsar's riflescopes. If you need to see fine details of target animals or the surrounding landscape, these binos will let you do it, even in total darkness. Those details also remain crisp through the optic's entire magnification range.
The Merger LRF XL50 can detect warm objects out to an impressive 2,300 meters yet has a surprisingly wide field of view, making them ideal for scanning areas and pinpointing game. It also comes with an onboard rangefinder that accurately ranges out to 1,000 meters.
These thermal imaging binos have a real advantage over Pulsar's scopes. The classic binocular design lets you view the world with both eyes instead of one, which makes the experience more natural. It also reduces eye fatigue which is a major plus for those long glassing sessions.
While all of this is super exciting, you'll have to wait until sometime in Q2 of 2023 to get your hands on the Pulsar Merger LRF XL50 thermal binos, but it's looking like it will be well worth the wait.
SPECS:
HD 1024×768 @ 12 µm sensor
2.5-20x magnification
2,300m detection range
Durable magnesium alloy housing
Supporting Stream Vision 2 mobile application
WiFi integration with iOS and Android devices
Improved WiFi connectivity with 2.4 / 5 GHz waveband support
High-contrast HD AMOLED displays
8 color palettes
IPX7 waterproof rating
Wide range of operating temperature (-25 to +50°C)
---
SIG Sauer ROMEO M17 Red Dot
Price: NA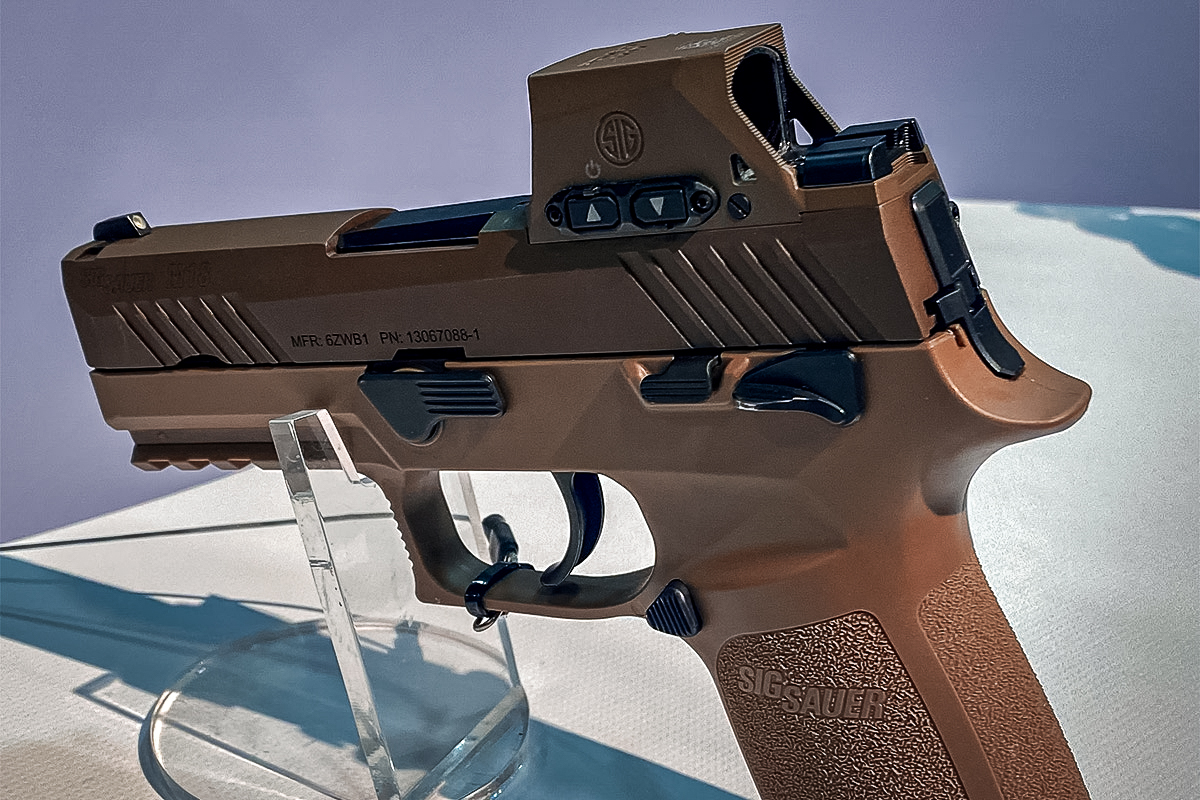 Red dot buffs have long been in love with SIG's ROMEO line of reflex sights, and with the line's newest addition, the ROMEO M17, there's plenty to love. Designed from the ground up to work with the U.S. military's Modular Handgun System (MHS), SIG's ROMEO M17 has several design patents.
The ROMEO M17 is fully enclosed and nitrogen-purged, protecting the red dot emitter from dirt, water, dust, or mud. The optic has an IPX7 waterproof rating, which means it can go for a 30-minute swim in up to a meter of water and still function flawlessly.
SIG put this optic through brutal testing, including slamdunks on concrete and 10,000 rounds of +P recoil. Bottom line — this optic is tough as shit.
SIG Sauer even claims, "This is the best red dot ever made by humans."
The ROMEO M17 has a minimum of 20,000 hours of battery life on the medium setting, and that's before MOTAC even kicks in.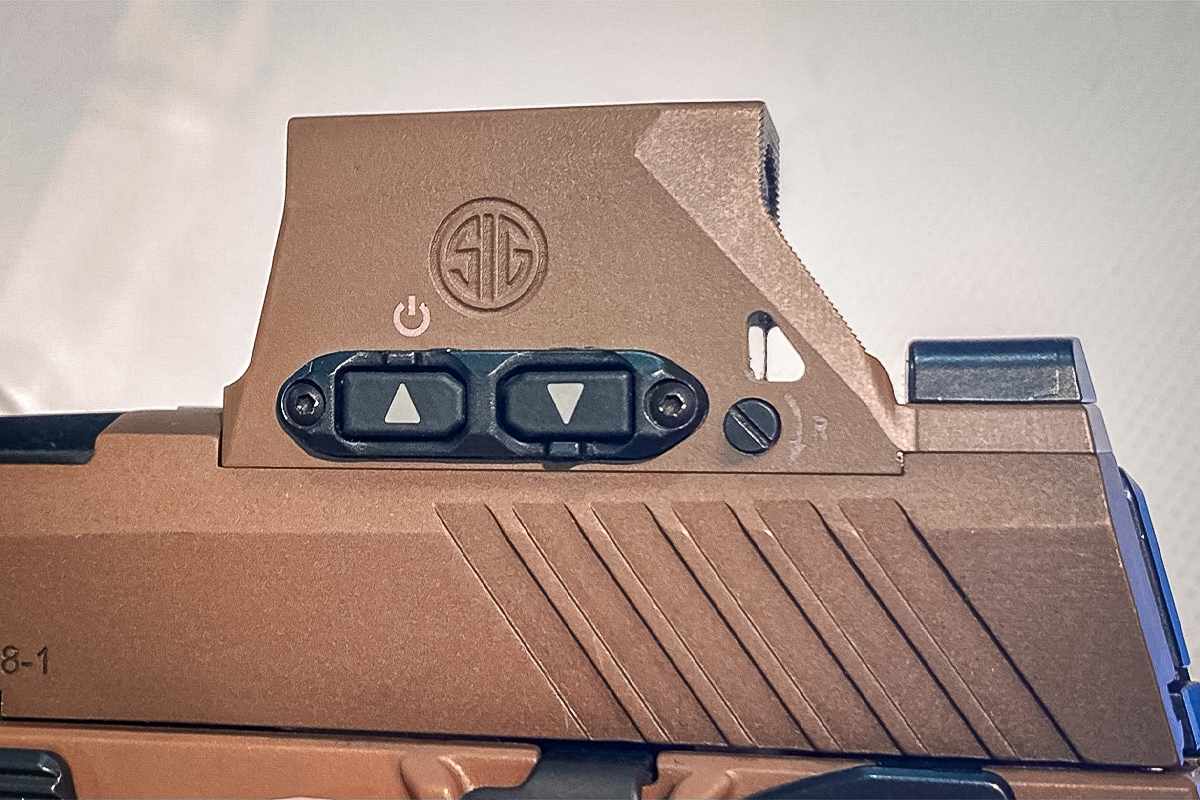 It mounts with the existing M17 rear sight block, which allows you to keep your factory sights, so you get a full co-witness with standard-height sights. The ROMEO M17 features several user-selectable reticles with 15 brightness settings, three being night-vision compatible.
Before you start screaming, "Take my money!" the ROMEO M17 isn't available to consumers just yet. Currently, SIG is romancing the Department of Defense with this awesome optic. Still, there are plans for a civilian version compatible with more pistols than just the MHS contract pistol. —AJW
FEATURES:
Fully enclosed
Nitrogen-purged
IPX7 waterproof rating
Allows for co-witness with factory sights
20,000+ hours of battery life
MOTAC motion-activated illumination
Multiple user-selectable reticles
15 brightness settings
Night vision compatible
---
READ NEXT – New Vortex Strike Eagle 3-18×44 Rifle Scope Is Incredibly Versatile