The spooky season is upon us, and that means it's time to buy yourself a cool new gun! Okay, buying a gun for Halloween isn't really a thing, but that doesn't mean you can't make it a thing. There's a really sweet honey of an AR pistol dropping Halloween morning that you will want to be online to buy because it's a limited edition model from Noveske, there aren't many, and they're going to go fast — like, really fast.
In what has become something of a Halloween tradition, Noveske Rifleworks has again teamed up with apparel company WRMFZY to produce a unique, limited edition firearm with a seasonally appropriate theme.
Related: ATF Reverses Course on Honey Badger-Style AR Pistols — Again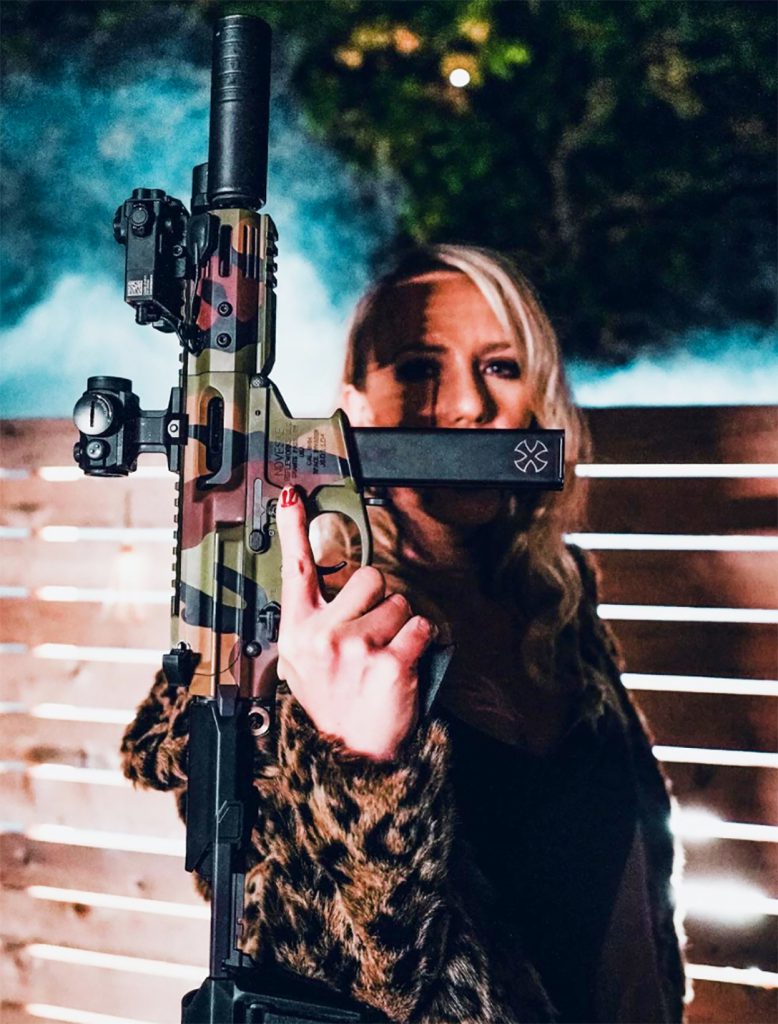 This year's N81 Space Baby Pistol is a special collaboration pistol that will be available for direct purchase from Noveske's website at exactly 10 a.m. PST (1 p.m. EST) on the morning of Oct. 31. This special product drop will be limited to one gun per customer, and the Space Baby should be shipping about a week later.
Noveske says the drops typically only last for a few minutes (if that), so if you want one, you better be at your keyboard mashing that refresh button right up to the last tick, credit card clenched firmly in your other hand. Be smart and do some pre-planning for better odds of success. Noveske says if you set up a customer profile now, you won't have to waste time entering your shipping and payment info on drop day when precious seconds count.
If you want to check out the gun's full specs, the Space Baby page is live on the Noveske website.
Related: Honey Badger vs. The ATF – What You Need To Know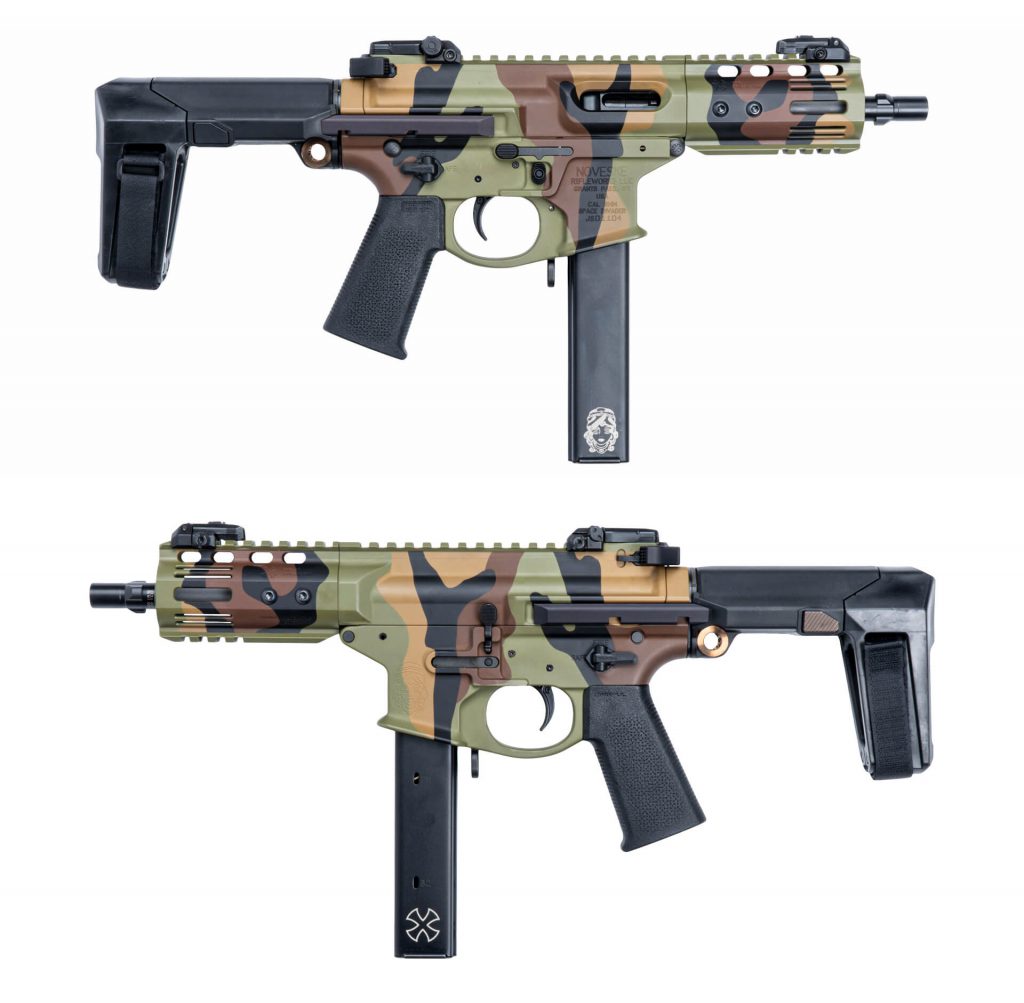 Last year for Halloween, the two companies teamed up for the Hobgoblin pistol drop and produced a pretty kickass video to go with it.
While you have to wait a few days for the pistol, the 1950s-sci-fi-movie-inspired Space Baby merch from WRMFZY is available now.
Noveske N81 Space Baby Details
The pistol itself is a striking 9mm AR pistol with a custom N81 Camo Cerakote finish on the upper and lower receivers and the handguard, which looks like an old-school woodland camo pattern that mixes brown, green, black, and dark brown.
The pistol also has fully ambidextrous controls, including the mag release, bolt drop, and its STS 60-degree ambi safety selector. In addition to the standard AR mag release button, the N81 also features a paddle magazine release lever behind the magwell.
Related: Is The New Garmin XERO A1I Pro Bow Sight Ethical?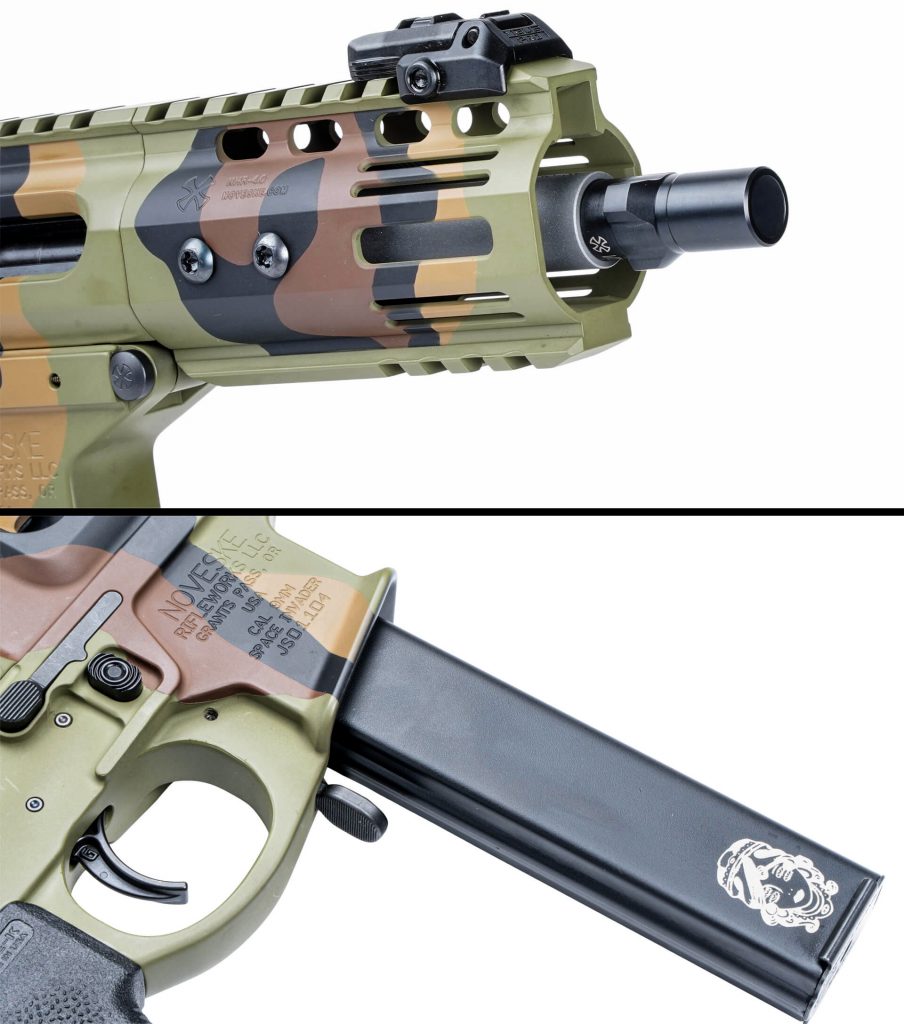 The short 5.5-inch 9mm barrel comes with Noveske's new threaded 3-lug adapter, and it's wrapped in a 4-inch NHR M-LOK free-float handguard. The Noveske Super Badass Airborne charging handle is at the rear, and Geissele provides the Space Baby's Super MCX SSA curved trigger. 
The furniture includes a Q-designed Honey Badger-style pistol brace and a Magpul MOE-K pistol grip, with Magpul MBUS Pro folding sights on the top rail.
Related: Black Powder Is Sadly No Longer Made in America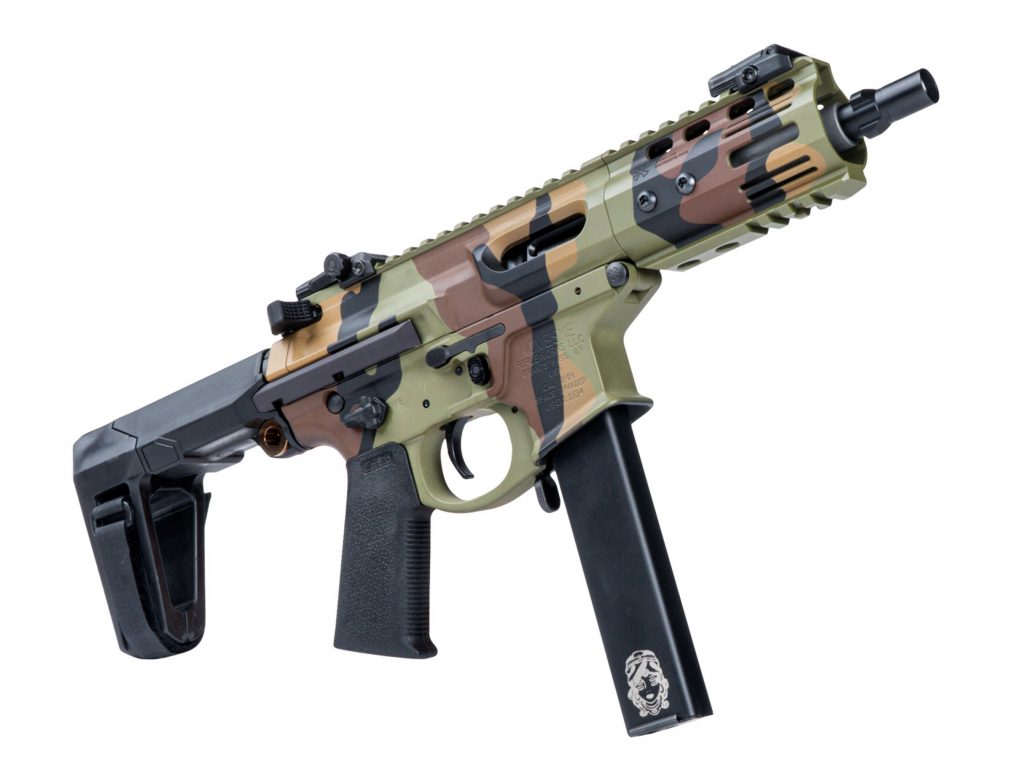 The N81 Space Baby weighs 9.5 pounds and comes with one custom 9mm 32-round Colt style magazine with the Noveske cross on one side and the WRMFZY Gypsy logo on the other, some Halloween candy, and other pistol goodies from Noveske. The price tag on this bad boy will be a cool $3,195.
If you're planning to be one of the lucky few owners of a Space Baby, be aware the pistol will not be eligible for purchase in California, Connecticut, Illinois, Massachusetts, New Jersey, Maryland, or New York. Pistols shipped to Colorado will arrive without a magazine due to state and county restrictions.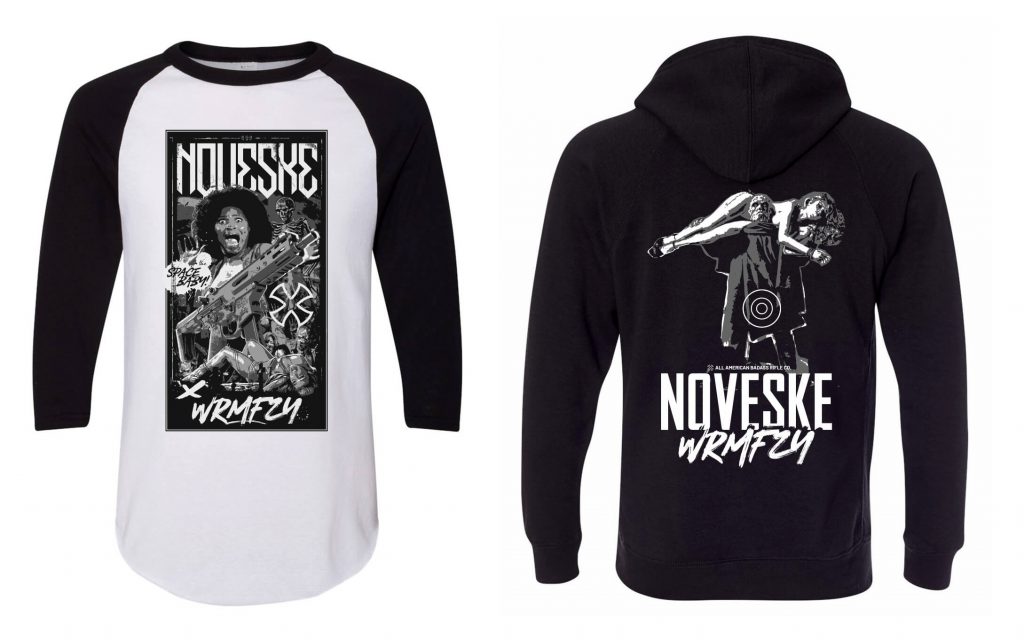 Noveske Rifleworks, the "All American badass rifle company," was founded by John Noveske in 2001 and is best known for producing military and competition-grade rifle barrels, higher-end AR-15 rifles and pistols, and AR components. The company is based in Grants Pass, Oregon, and maintains several patents on their barrel manufacturing process.
WRMFZY (Warm and Fuzzy) was formed in 2016 and produces an array of wall art, patches, hoodies, and shirts with a special forces community and veteran focus. This is their second collaborative effort with Noveske after last year's Hobgoblin pistol.
Read Next: Teddy Roosevelt Ran a Suppressor on Three of His Hunting Rifles