Theodore Roosevelt's Rough Riders Era1898 Smith & Wesson New Model No. 3 belonging to Theodore Roosevelt just sold on the auction block, fetching an impressive $910,625. The sale was conducted by Rock Island Auction Company this week. This isn't the first of Roosevelt's personal firearms sold at auction, and it isn't the most expensive piece we've seen, but it's a hell of a grab for the winning bidder. It's an impressive collector's item, and there's more to its story than meets the eye.
The S&W New Model No. 3 is an impressive collector's item because of its provenance alone, but it also has some hidden details that make it more interesting.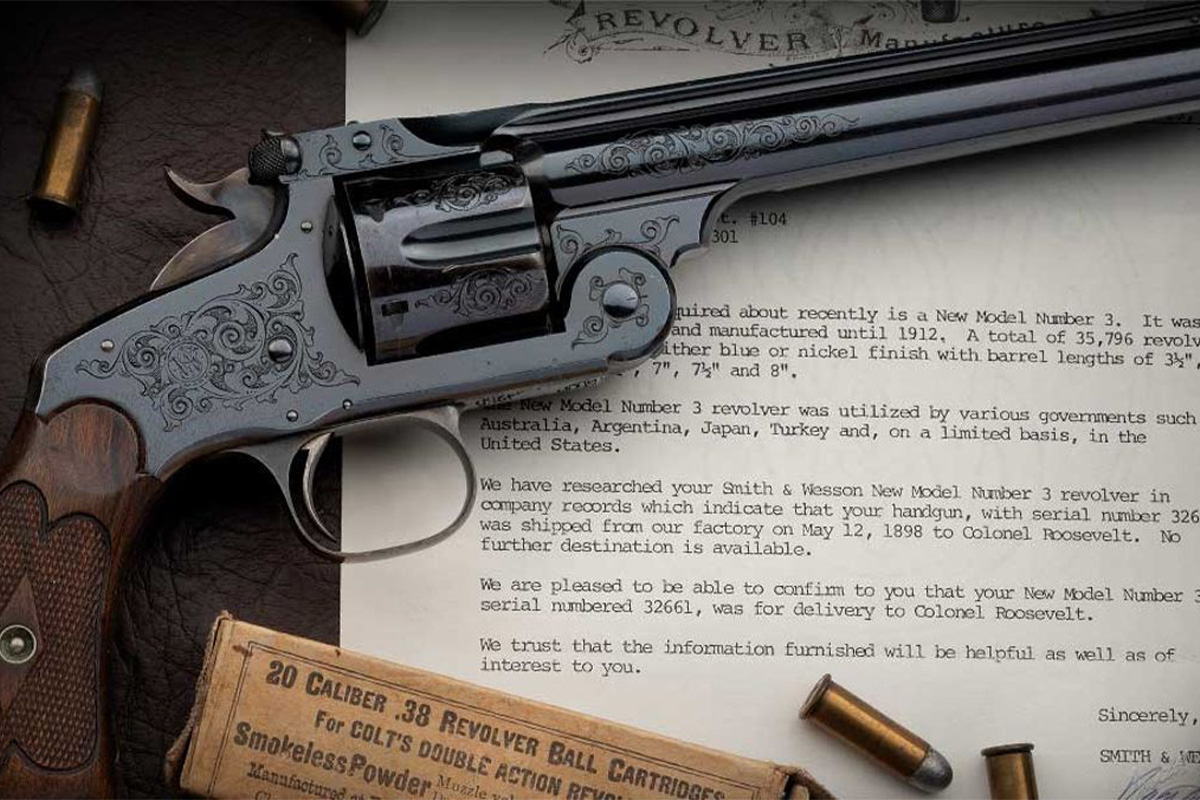 The top-break, single-action revolver is in amazing condition for its age, but it's the chambering that makes it rather unique among S&W Model 3s. This model was most often chambered for .44 Russian. It could also be ordered in .38 S&W, .38-44 Win., or .38-44 S&W, but that's not what Teddy wanted.
S&W made this one up just for him, chambered in .38 Long Colt, the standard caliber for U.S. Army sidearms at the time. The chambering would have ensured he had plenty of ammo for the sidearm during the Spanish-American War during his legendary campaign with the Rough Riders. The gun is also covered in custom engraving and comes with original documents proving its authenticity.
The revolver comes with a factory letter that states it was shipped to "Colonel Roosevelt" on May 12, 1898, according to Rock Island. That's the same day Roosevelt left for San Antonio to train the Rough Riders and the same day as the bombardment of San Juan, during which where Roosevelt and the 1st U.S. Volunteer Cavalry would ride into history.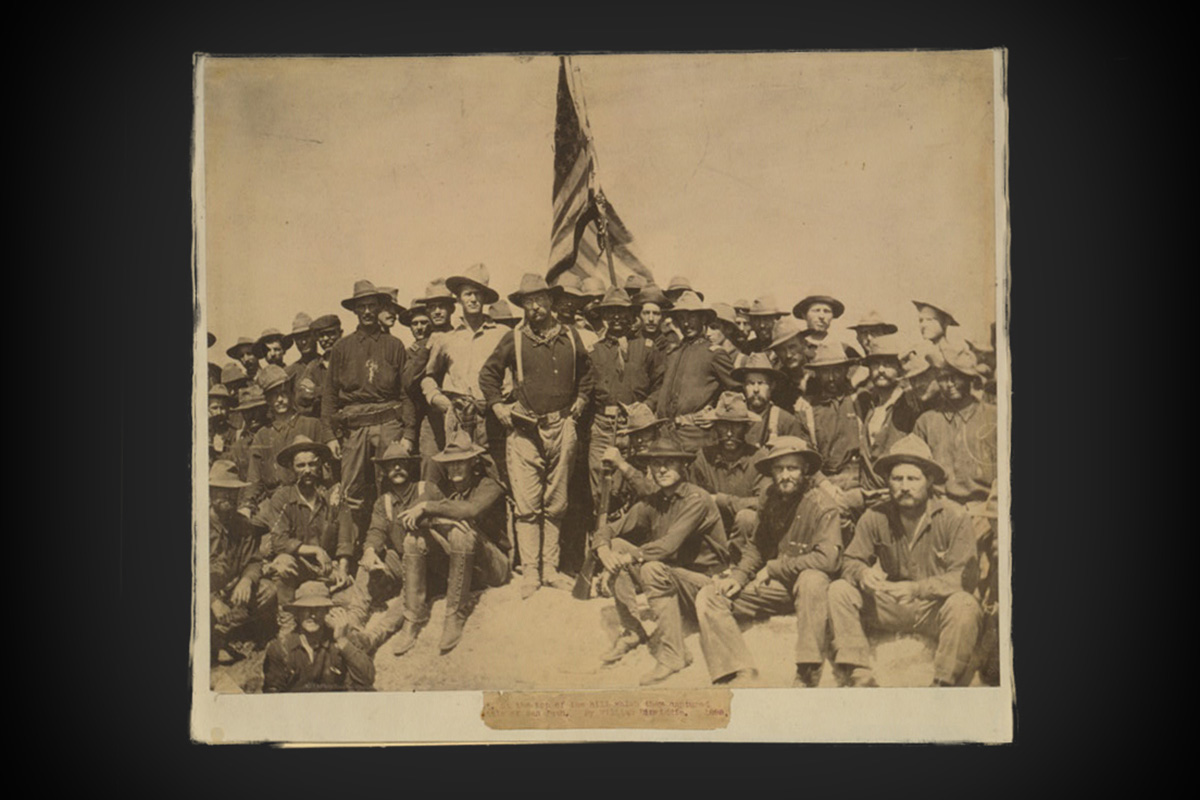 The condition of this revolver is impeccable — in fact, it's almost too good. It seems clear that Roosevelt intended to carry his New Model No. 3 into battle, given that it was shipped from the factory the same day he arrived in San Antonio to train with the 1st U.S. Volunteer Cavalry in 1898. Maybe that was the plan, or maybe Roosevelt was treating himself, but he did not carry this pistol during his famous charge up San Juan Hill in Cuba. That duty went to a Colt Model 1892, recovered from the U.S.S. Maine.
At some point after the war, Roosevelt gave this revolver to one of his employees — likely his bodyguard and attendant James Amos — as a gift. It remained in the family until Mike Berkshire, the seller at this auction, purchased it.
GOOD GEAR – Show That You Support the 2A With the BRCC Gun Club Mug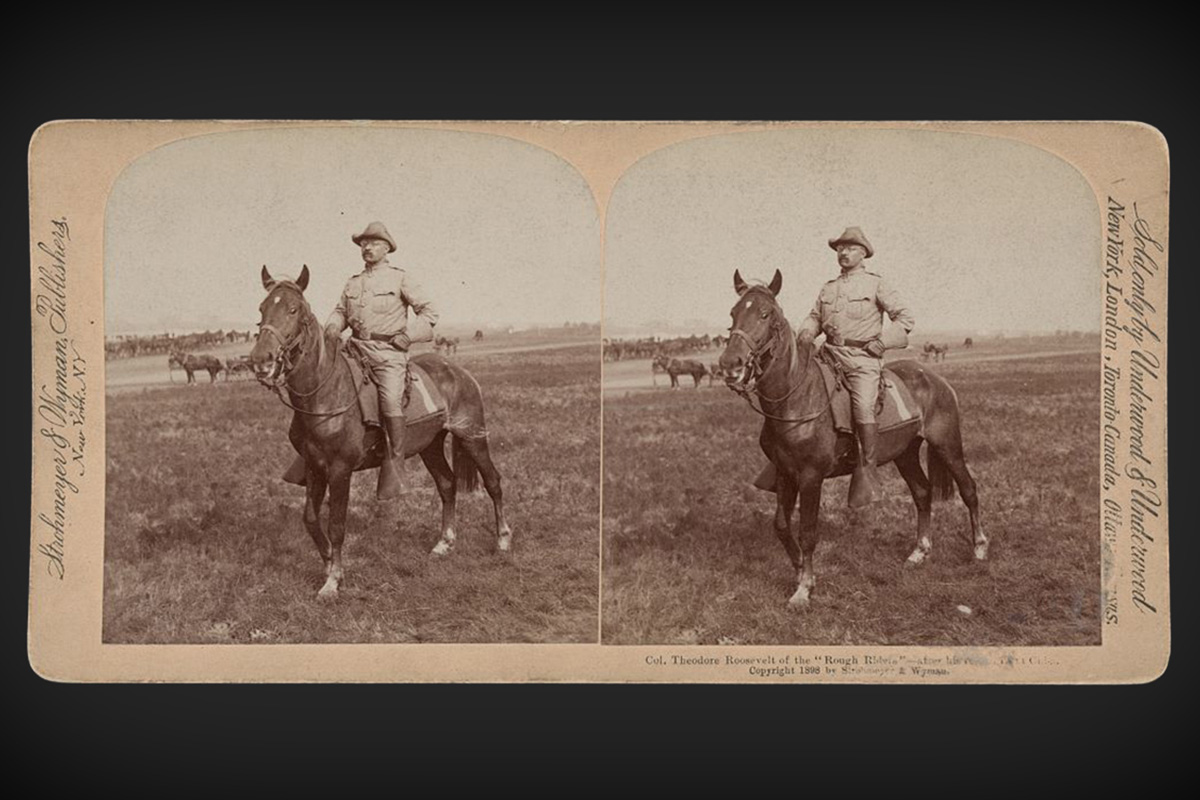 Other notable pieces from Roosevelt's extensive firearms collection include a suppressed Springfield Model 1903, a custom shotgun from the Fox Gun Company, and a Colt revolver that sold for $1.4 million in 2020.
For hunters, though, the most desirable of Roosevelt's firearms is his Holland & Holland Royal Double Rifle chambered for .500/.450 and dubbed The Big Stick (you know, the one you carry when you're speaking softly). Don't confuse it with Big Medicine: the .405-caliber 1895 Winchester Roosevelt favored for lion hunting. The Big Stick was a legendary side-by-side rifle typical of the ones used by turn-of-the-century big-game hunters.
While Theodore Roosevelt is best known as the 26th president of the United States, there's a lot more to the man and his legacy than his political work. He served as a New York State representative for two years, assistant secretary of the Navy for one year (and resigned to join the Army at the outbreak of the Spanish-American War), governor of New York for one year, vice president for six months, and president for two terms.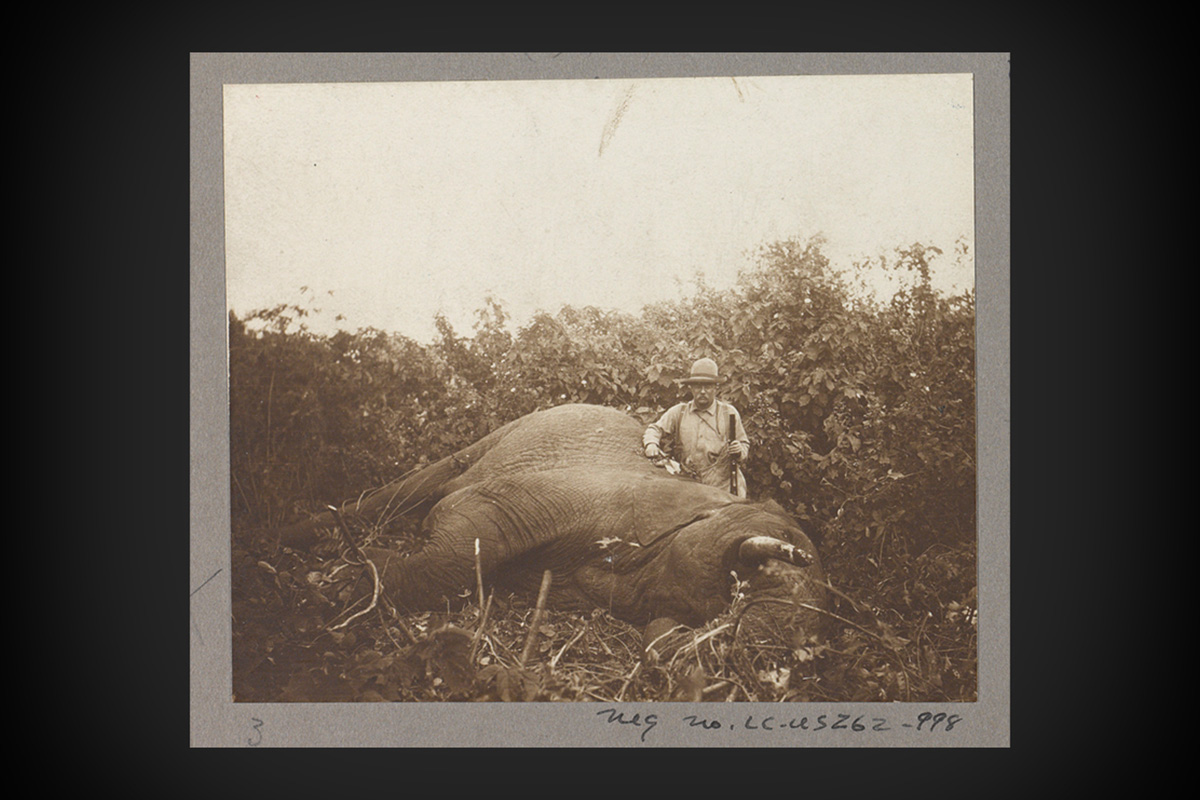 Outside of those 12 years, Roosevelt spent his life traveling the world, hunting anything with legs, and advocating for the conservation of America's natural resources. He clearly found time to amass one of the world's most exclusive firearms collections along the way.
Rock Island auctions are the place to be for firearms enthusiasts of means. The same auction that sold Roosevelt's Smith & Wesson also included the earliest known Winchester Model 1873, which sold for $55,813, a Smith & Wesson Schofield revolver attributed to Jesse James that sold for $152,750, and a Winchester Model 1866 engraved by Gustave Young that fetched $211,500.
---
READ NEXT – New SIG P320 X5 DH3 Added to Competition Pistol Line