SIG Sauer P320-X5 DH3 at a glance:
Accurized P320 with improved trigger, sights, and barrel
Tungsten-impregnated polymer increases frame rigidity
New grip texturing technology seeks to decrease wear and tear
Redesigned optics plate does not require rear sight removal
Flared magwell and 21-round magazines with extended baseplates keep the DH3 squarely in the realm of competition-optimized pistols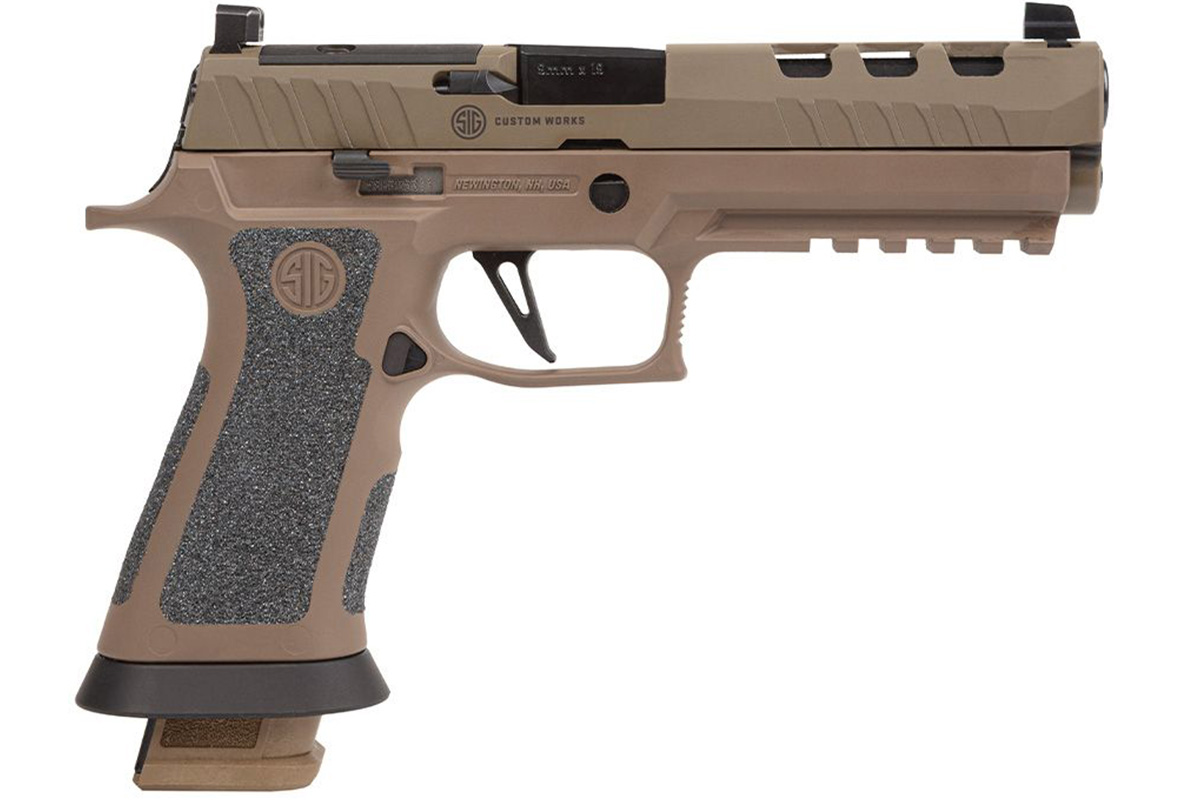 It seems like every day, SIG Sauer releases a new polymer-grip module, striker-fired handgun in either the P320 or P365 lines, leading to a dizzying array of pistols with names that roll off the tongue like "P365X Macro," which is not to be confused with the P365 XL. But this new release isn't a compact carry pistol designed to be concealed. Rather, it's the latest in SIG's X5 series of competition pistols, following closely behind 2020's X5 Legion.
These pistols are large, heavy, and optimized for IDPA or USPSA ranges, designed by 3-Gun shooter Daniel Horner, giving this new X5 the name "DH3." This new pistol has a number of new features, in addition to carrying over others from previous X5 generations, all in an attractive flat dark earth package.
The X5 series has never been designed for duty or concealed carry. SIG Sauer's answer to the premium 1911, Glock, and CZ-based pistols that feature heavily in competitions around the globe is suitably heavy and well-finished. All of these improvements have come together to make the X5 series of P320s popular and capable handguns for when split seconds matter on the timer.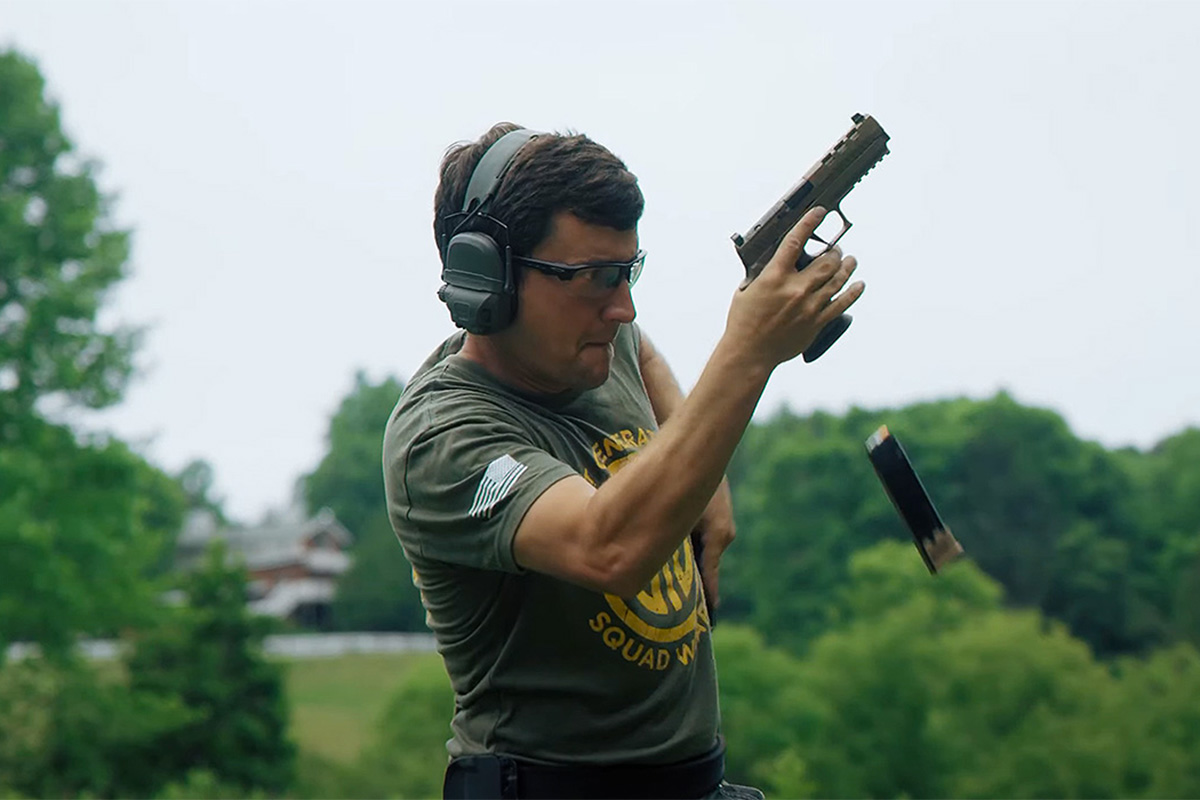 RELATED – 45 ACP: The Most Powerful Military Pistol Cartridge Ever
The DH3 variant, however, further refines this design with an improved grip pattern, improved sights, and extended magazines to lower the frequency of reloads. The grip texture is milled into the grip frame, which makes use of silicon carbide, tungsten, and other high-tech materials to improve frame rigidity and durability. The magwell is flared, as you'd expect from a competition pistol, and the extended baseplate of the new 21-round magazines is designed to make seating a magazine intuitive and easy.
In terms of changes, arguably the most important one is the alteration of the optics-mounting plate, which allows you to attach and detach optics without needing to remove the rear sights. This has the advantage of allowing more precise installation of dovetail rear sights for a proper co-witness with a red dot.
Frankly, it's something other pistol manufacturers have been doing for a while now. Some shooters like a co-witness because it allows them to acquire their dot faster and more reliably — especially shooters who are more used to iron sights than optics. They feel it's the best of both worlds, while others find the sight picture too cluttered.
The optics cut is also designed specifically for Leupold Deltapoint Pro optics or other compatible pistol red dots like the SIG Romeo1 Pro or the EoTech EFLX. This isn't much of a limitation since the Deltapoint Pro, in particular, is an excellent competition optic, but people who are hell-bent on using an RMR, ACRO, or Holosun will need to get an adapter plate.
The durability of the grip material is important since many companies have struggled to provide polymer frame pistols with the same aggressive texturing as all-metal frame pistols, many of which also have the advantage of swappable grip scales with a bevy of textures and materials, like G10 or aluminum. The DH3 takes advantage of the P320's modular grips to use a tungsten-infused grip that features laser-cut grip portions infused with silicon carbide material.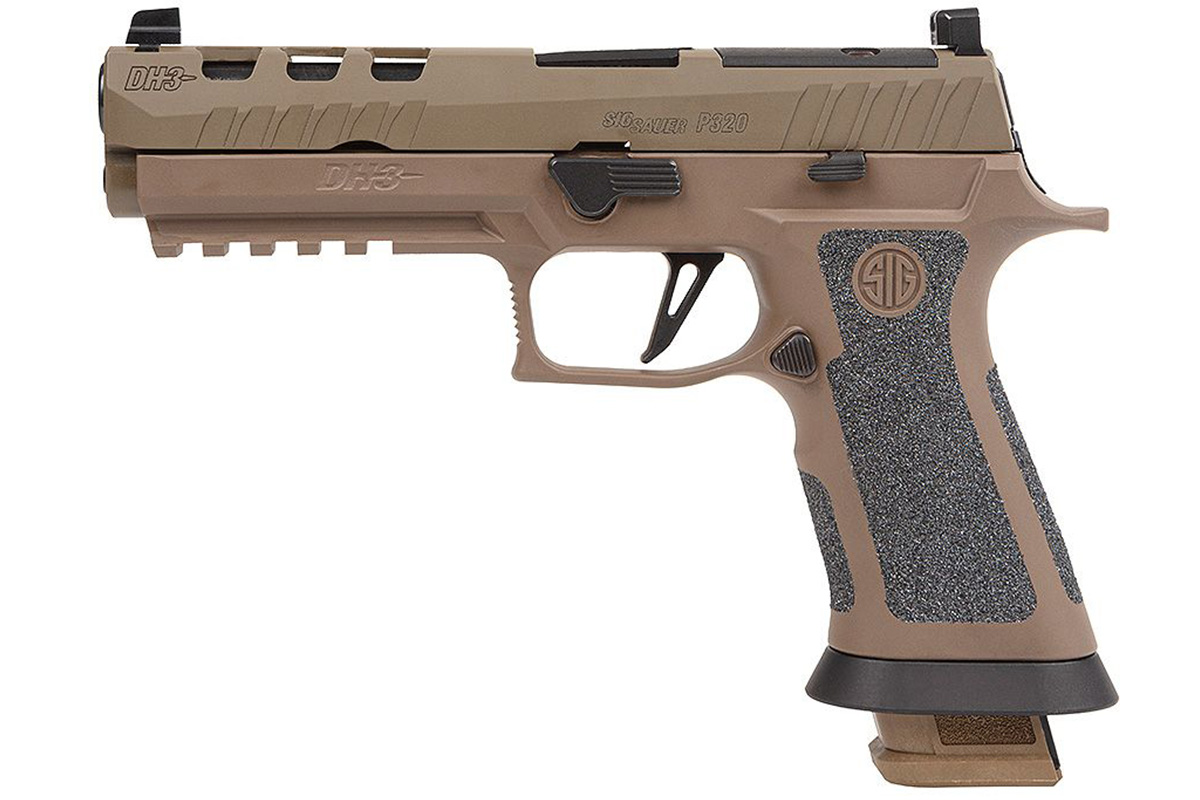 In a video from SIG (above), Horner says, "I've got my prototype gun with about 50,000 rounds through it, and I've seen no degradation of the silicon carbide."
The DH3 seeks to blend the worlds of competitive and tactical shooting with its flat dark earth finish and modified optics plate. This may be SIG's most developed X5 handgun yet.
Skeptics may look at the change to the optics plate as something SIG should already have been doing and question what else about the DH3 is "tactical" beyond a change in finishing, but it's difficult to argue with the promise of this new development in the X5 line.
GOOD GEAR – Drink and Enjoy Your Black Rifle Coffee With the BRCC Handmade Perfect Mug
---
SIG Sauer P320-X5 DH3 Specs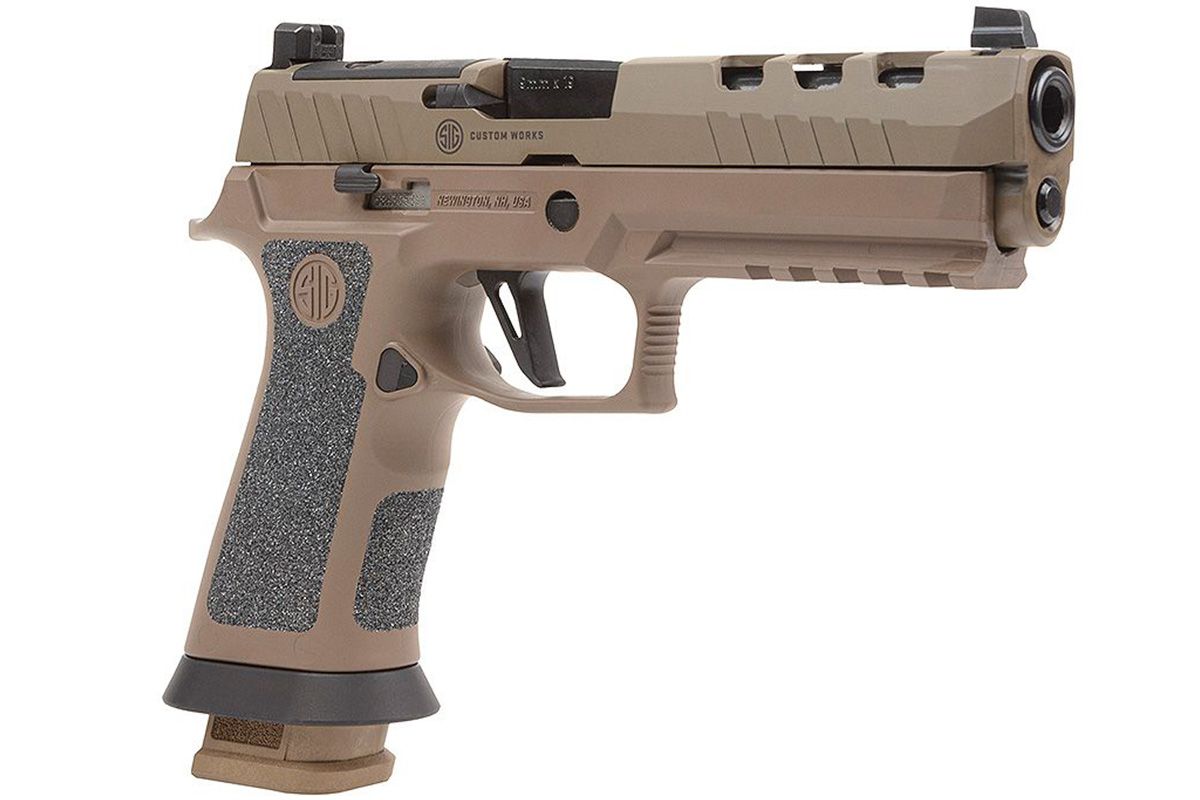 Capacity: 21+1 rounds
Caliber: 9×19 millimeters
Weight: 43.5 ounces
Barrel length: 5 inches
Optics mount: Leupold Deltapoint Pro profile
Materials: Stainless steel frame and slide, carbon-steel barrel, Cerakote finish, tungsten-impregnated polymer grip module.
Colors: Flat Dark Earth
MSRP: $1,399.99
---
READ NEXT – New Canik Mete SFT Miami Pistols Might Hurt Your Eyes and Soul