Shooters of all breeds, hunters included, have increasingly embraced suppressors in the past decade. While the devices themselves are not new — the technology dates back to the early 20th century and is damn near identical to the muffler on every gas-powered car — the decibel-and-flash-reducing devices long held a negative stigma not based on reality. Silencer Central out of South Dakota has been working for years to change that.
Most people, even today, think of "silencers" as tools of assassins that make gunshots utterly silent — largely thanks to movies and TV. Lots of folks assume they are completely illegal. For others, the prospect of the complicated application, tax stamp, and registration process required to legally buy a suppressor under the National Firearms Act (NFA) is enough to put them off.
Brandon Maddox and the company he created have been working for nearly two decades to educate people about the benefits and legality of suppressors while guiding them through the process of buying and owning them.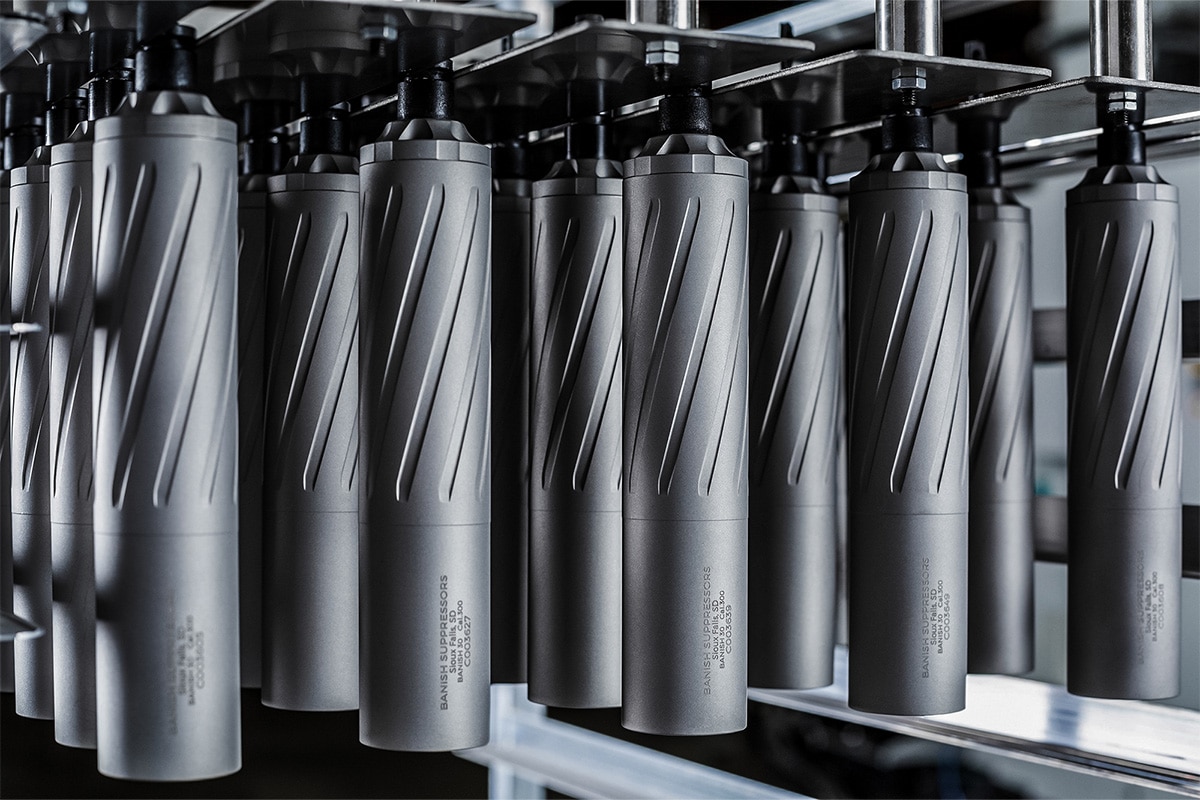 Increasingly, the desire for shooters to get a can for their rifle, pistol, or even shotgun outweighs the hurdles standing between law-abiding gun owners and suppressor ownership. After all, these days, practically every new semi-auto handgun and most new rifles come with a threaded barrel, either standard or as an option. (If yours doesn't, SC can help with that, too.)
The benefits are obvious to anyone who has shot with a can. They make range sessions and teaching new shooters far more pleasant and safe in a variety of ways, and they are extremely effective in low light, close-quarters defensive situations. In the field, hunters have found suppressors to be no-shit game changers for everything from varmints to whitetails to the largest game animals on the continent.
But those old hurdles are still there, and for many gun owners new to the process, they can seem insurmountable. It doesn't help that the internet is filled with horror stories of people spending hundreds on a suppressor, plus fees and tax stamps, only to have an application denied after months of waiting because of a typo.
Silencer Central is not only producing cutting-edge titanium suppressors, but it's also guiding folks through this daunting process and making the whole experience far easier for the everyday gun owner. You know how the IRS makes filing taxes so complicated that people get an expert to do it for them? This is kind of like that, except the experts at SC are dealing with the ATF instead of the IRS, and instead of a rebate check, you get a suppressor delivered to your doorstep (more on that in a bit).
SC has set things up so that the entire process can be done from one's home, online. Company reps can even guide people through the entire process from a booth at a gun show, and they frequently do so. That's how Maddox first broke into the industry, along with a move to South Dakota and some prairie dog hunting.
GOOD GEAR – Enjoy the Tasting Notes of Citrus, Caramel, and Chocolate With BRCC's Silencer Smooth Roast
---
Building Silencer Central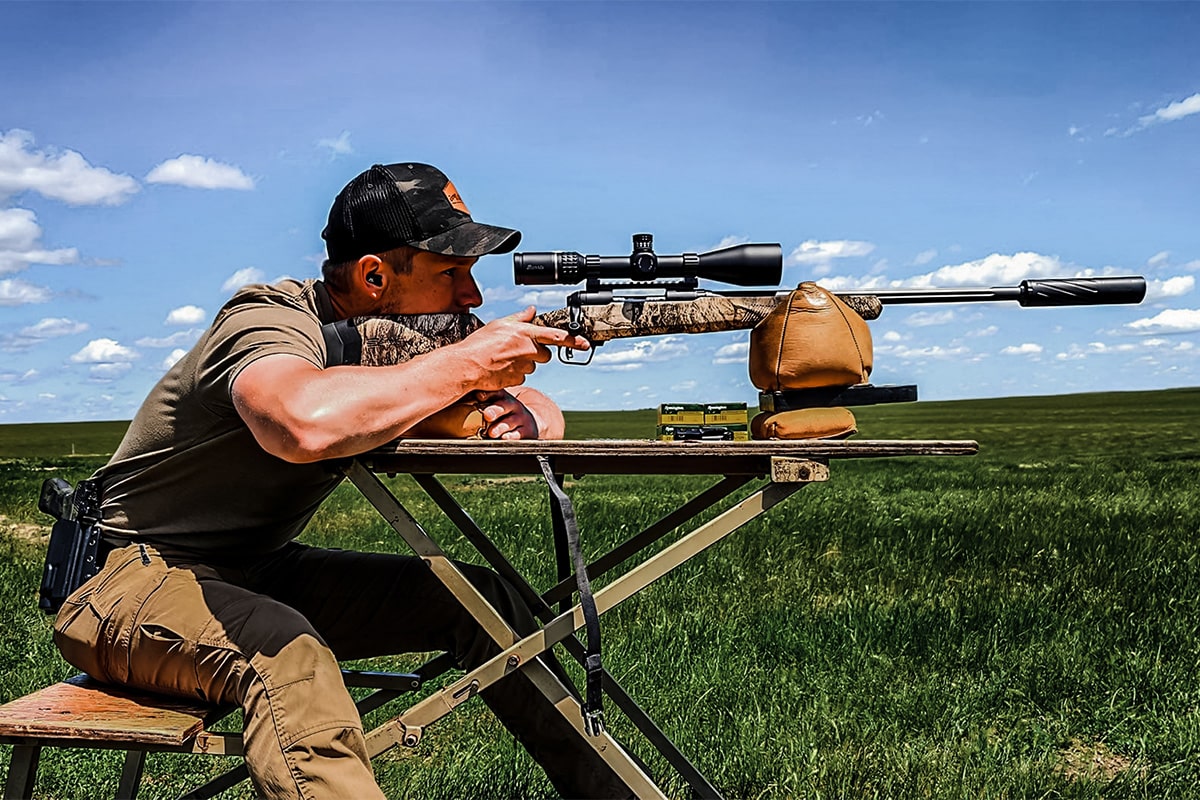 "When I first moved here, I started prairie dog hunting, and it was sort of new to me because, in the South, we obviously don't have prairie dogs," Maddox told Free Range American. "I noticed quickly that, as soon as you shoot, they would kind of scatter. So the question was, how do we enhance our hunt? I thought, 'I'll try a suppressor.'"
This was in 2005, and, at the time, Maddox says there wasn't much information online about suppressors or how to get one. He went to a local gun shop, which didn't offer much more information, and decided to buy a suppressor on what he calls blind faith.
"The process was very difficult. You could tell the gun shop didn't want to sell it to me. They were kind of like, 'Are you sure you really want one?' And they just really talked about how horrible the process would be — and they were spot on. It was bad," he said. "The hard part is — and this isn't a knock on local gun stores — but typically they have one person [who processes the forms.] And they might not be there when you call or show up so that just made it harder."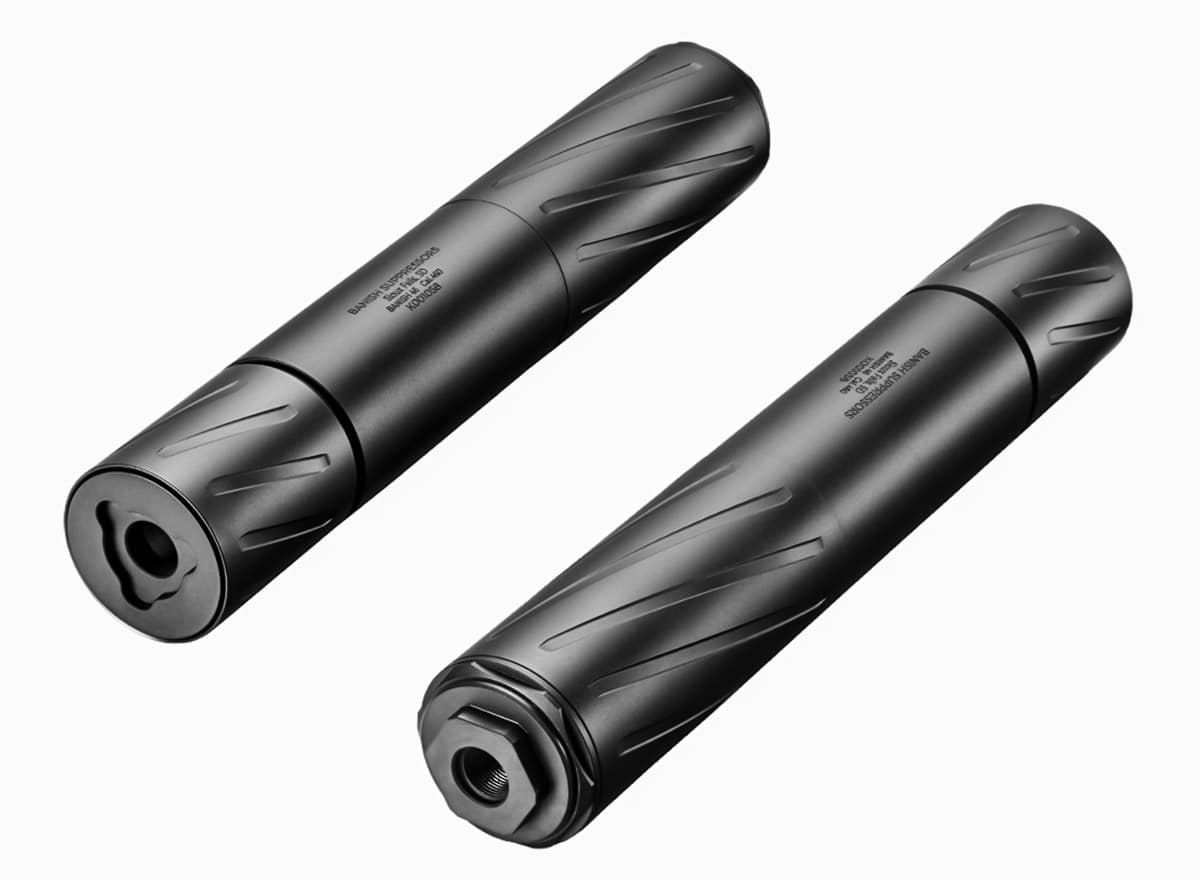 But he pressed on and got a can for his Tikka .223 Remington rifle. On his first prairie dog killing spree with the new can, he ran out of ammo.
"I got so many shots away that I was psyched."
All in all, it took Maddox about a year to get his first suppressor, which was made of Chromoly steel and ultimately too heavy. Later, he bought a smaller, lighter suppressor, but again, the process took nearly a year, and it wasn't quite the can he was looking for.
For his third go-round, he decided to get an FFL to make the process easier. Then he started hitting gun shows. The response was immediate and dramatic.
RELATED – Corporate Gun Database? Major Credit Cards Add New Code for Firearm Purchases
---
Conquering a Daunting Process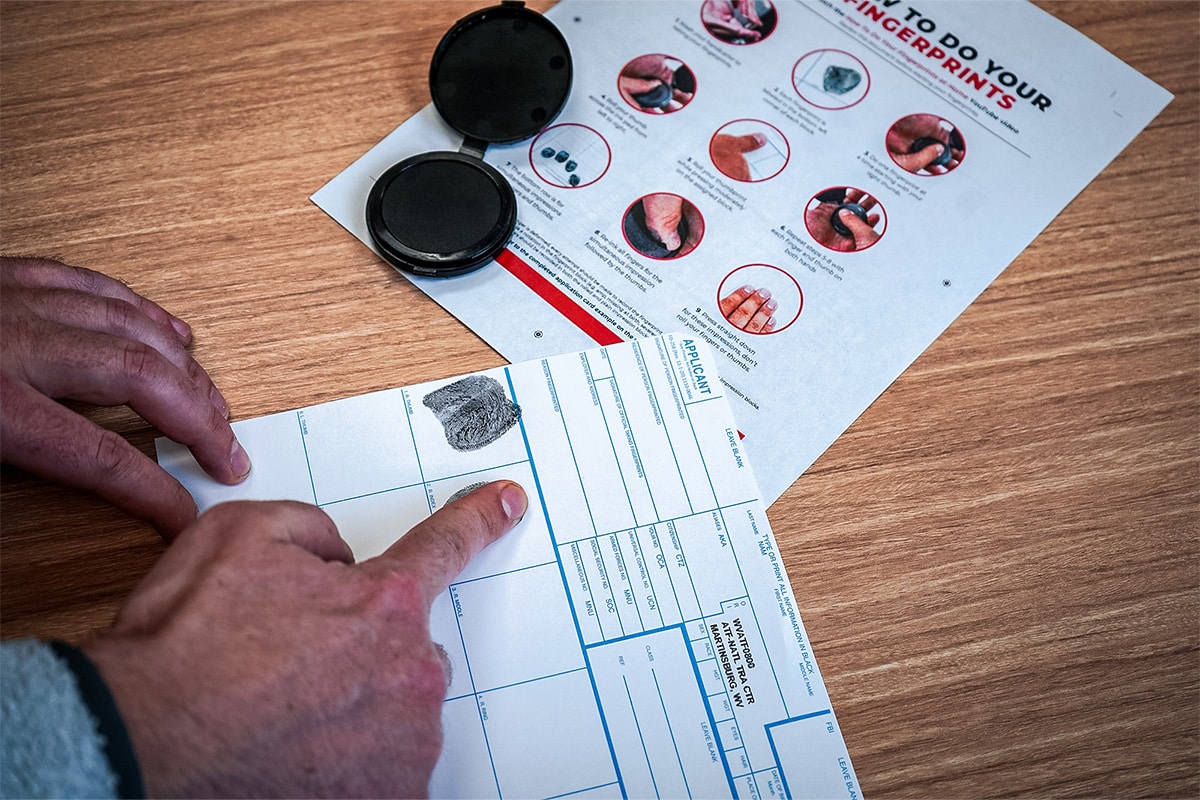 Aside from turning over all kinds of information to the federal government, it's the process of obtaining an NFA or Class 3 item like a suppressor that is most daunting with its confusing forms, fingerprinting requirements, and wait times. If you want to set up a trust so that multiple people can use a suppressor, it's even more complex. That's where Silencer Central steps in.
Maddox has built a network of licensed Class 3 business entities located in each of the 42 states that allow residents to own suppressors. Currently, California, Delaware, Hawaii, Illinois, Massachusetts, New York, New Jersey, and Rhode Island don't allow the purchase or ownership of suppressors.
This network allows Silencer Central to receive the transfer of a suppressor, send it to any of its in-state businesses, and then ship it right to a customer's door. It's almost the same way highly regulated pharmaceuticals get to local pharmacists in states that all have different drug regulations.
That tracks, since Maddox came up in the pharmaceutical industry before he started Silencer Central from his basement as South Dakota Silencer.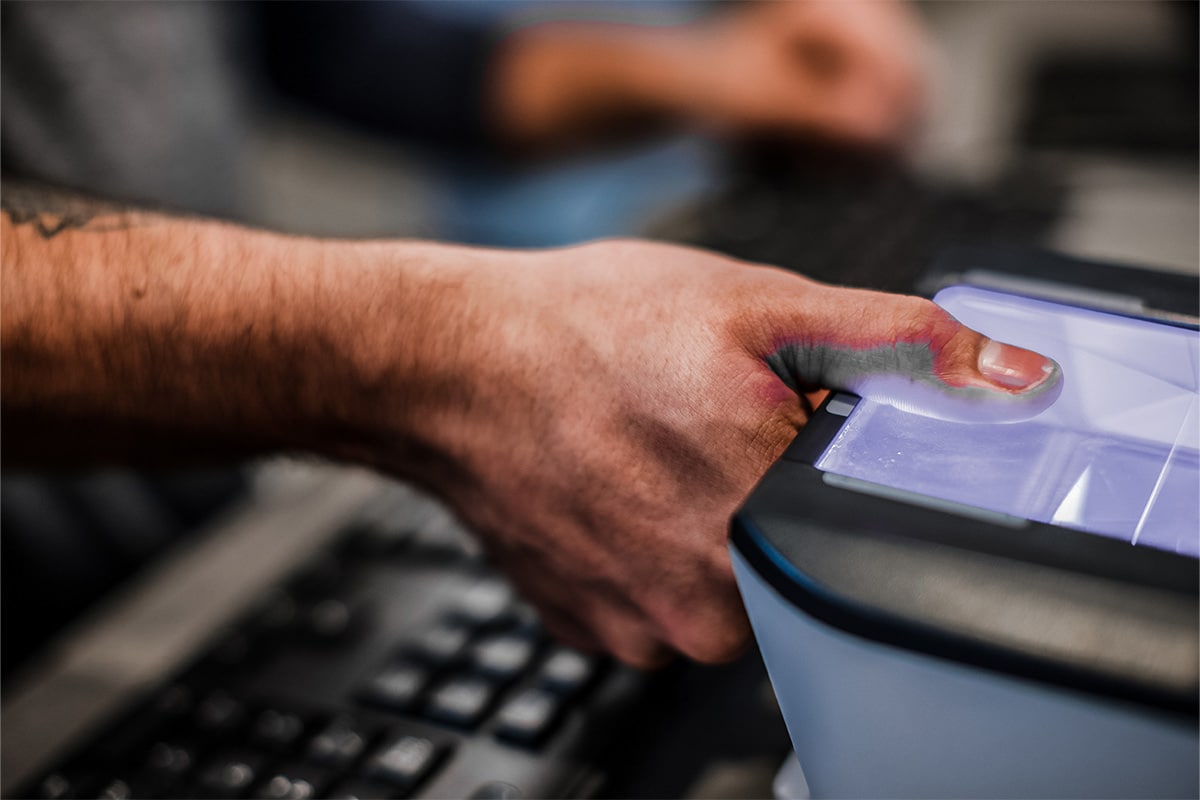 Today, SC helps customers do it all, from picking out the suppressor they want to filling out an ATF Form 4, which is the transfer document that allows a can to be transferred from a dealer to a person. It's complicated paperwork that must be submitted in duplicate — though the recently introduced e-form process has made it a bit simpler. SC makes everything downright easy.
The company emails a short questionnaire that it then uses to spit out the completed Form 4. SC will also walk you through the process of setting up a trust.
From the customer's perspective, everything can be done entirely online and from home — from submitting the forms to getting the suppressor in the mail. But SC personnel will also help you over the phone if you prefer. They even show you how to do the fingerprinting at home.
Maddox says SC maintains an extremely close working relationship with the ATF, which is necessary for the company to stay up-to-date with changing application details and regulations. Plus, that means the entire SC process has been fully examined and approved by the agency, so customers can rest assured they are on the right side of the law.
But it was that early response Maddox received while working gun shows that got the whole thing going.
GOOD GEAR – For the Silent Operators: The New BRCC Silencer Smooth 2.0 Mug
---
Dispelling Myths and Spreading Information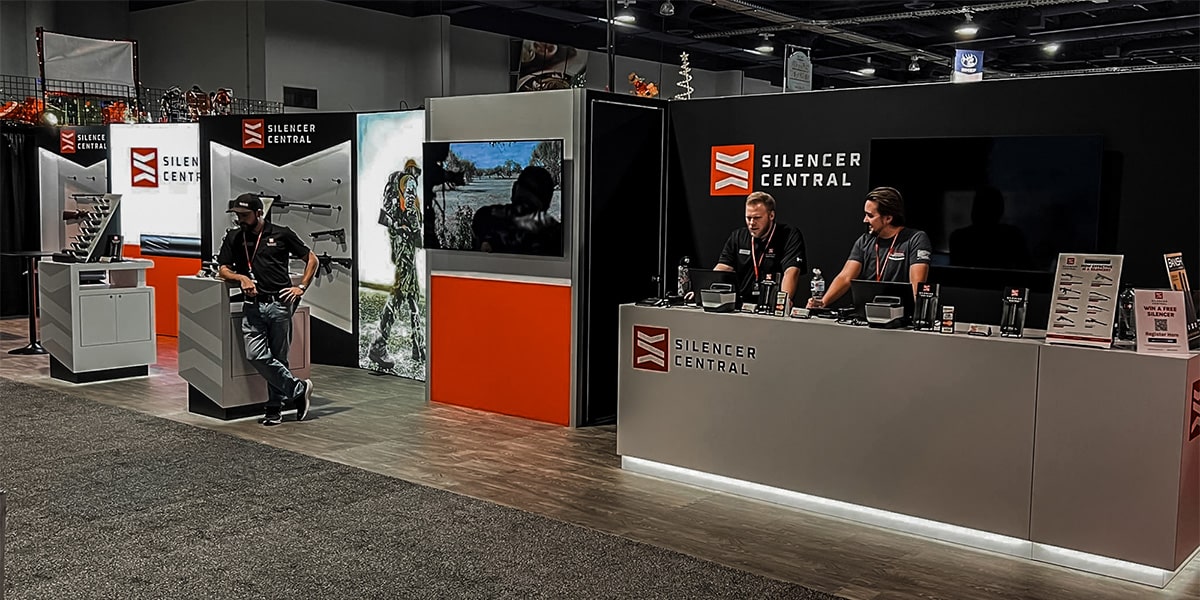 "At gun shows, I found there's this huge intrigue. It always sounds like I'm being boastful, but really, any show we work, we're always the busiest booth," Maddox said. "There's just a million questions people have: How do you get it? How does it work? How do you use it, and how do you put it on your gun? Who can use it once you have it? Can you use it on more than one gun?
"The recoil and the noise are the two worst things about shooting a rifle or a handgun," he added. "So if you can mitigate both of those enough to where it's bearable and enhances your shooting, then I feel like everyone is interested in that."
Maddox went to more and more shows and conventions and learned a lot about shooters and the gun industry. He saw a gap in the market, and SC has been filling it ever since.
RELATED – FBI Pressures Citizens To Forfeit 2A Rights via NICS E-Check Form
---
Shifting Suppressor Focus to Hunters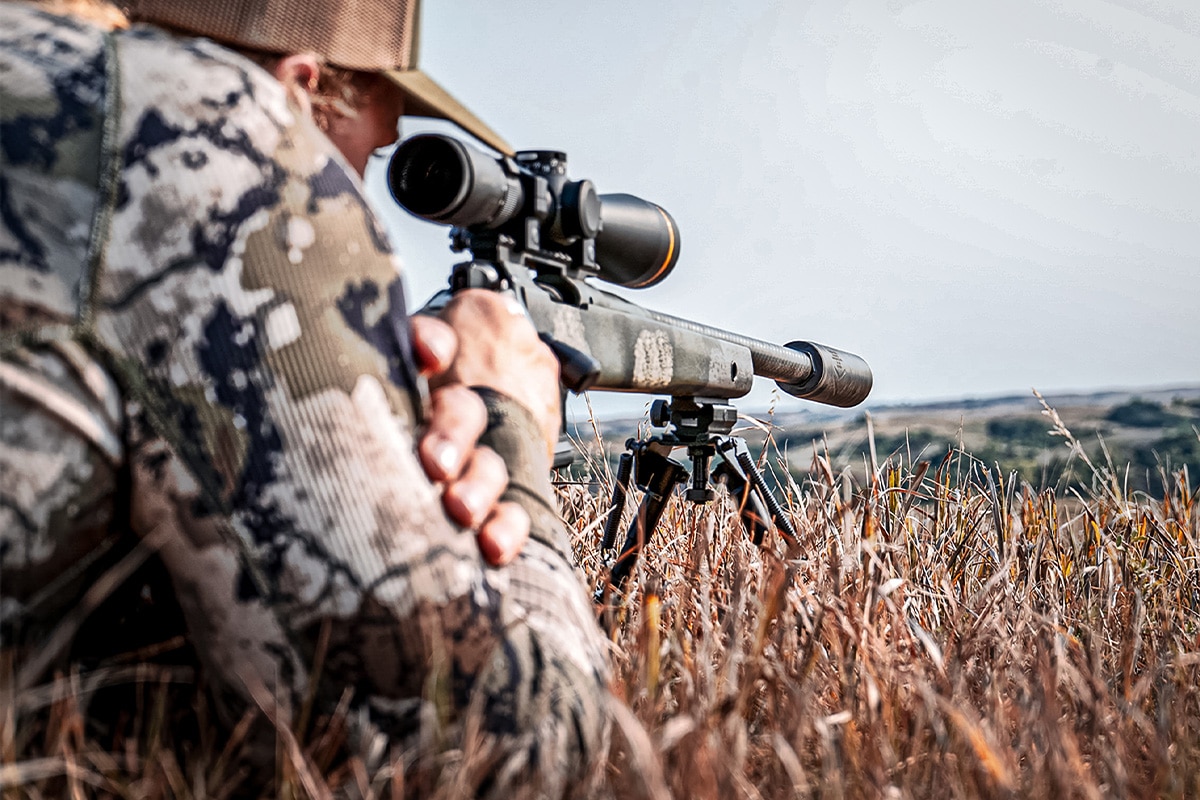 After being in the suppressor game for a while, Maddox realized that the appearance, packaging, and marketing of suppressors was almost entirely tactical and that the emphasis was on making a firearm hearing-safe but not super quiet.
"And the goal wasn't necessarily lightweight," Maddox added. "What I found here in South Dakota and in North Dakota was that most of these guys were hunters, and they were shooting coyotes. So they wanted something that was as quiet as possible; they also wanted something as light as possible. That's what made me sort of transition to reaching out to manufacturers and saying, 'Hey, I want an all-titanium product, and I want it to be really, really quiet even if it's a little bit longer. I'm willing to accept that extra length because all of my customers are hunters, and they want it.'"
Maddox met up with reps from Mack Brothers at a gun show, a company based in Sturgis, South Dakota, that had done a lot of work for Dakota Arms (now long gone), Remington, GA Precision, and Badger Ordnance.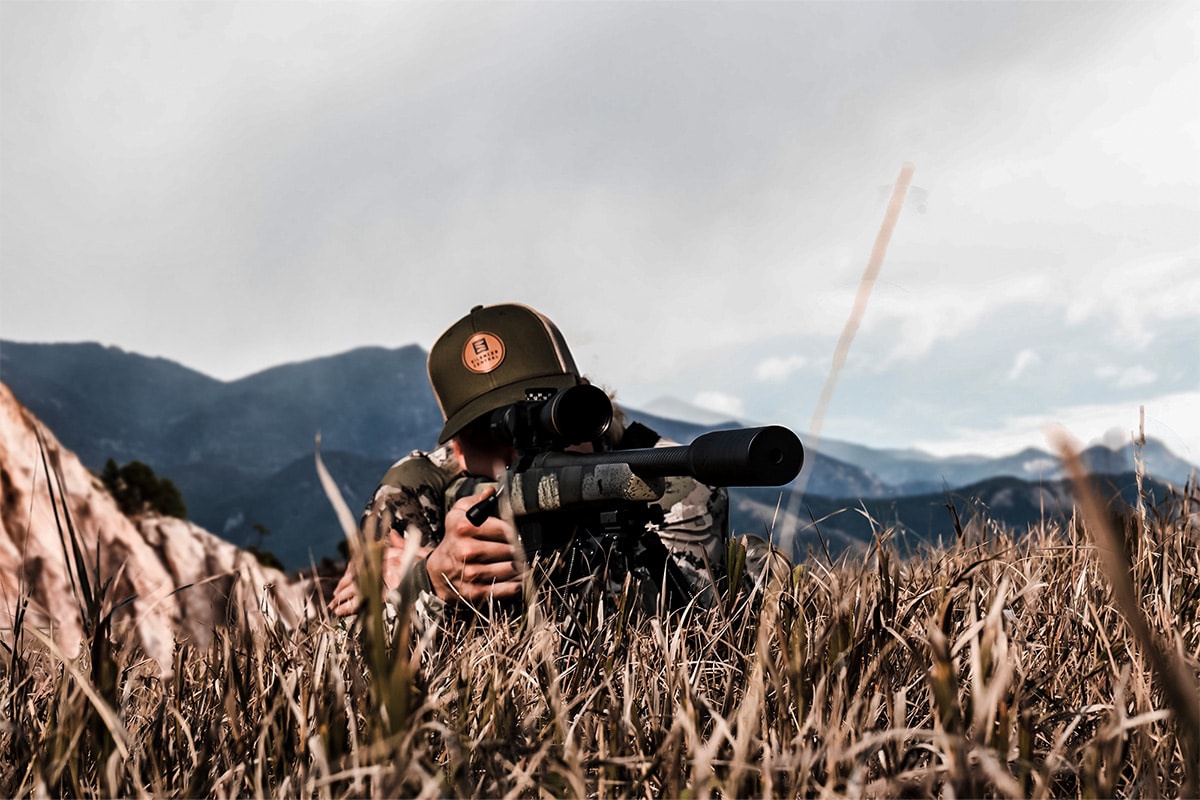 "They had all the licenses we needed, and they started making suppressors for us that met the requirements we needed, like being all titanium. I also found hunters like to be able to take a suppressor apart for servicing and cleaning — you couldn't do that with many suppressors then," Maddox said. "So then we began selling our own suppressors, and it wasn't because we were looking for a better margin, because honestly, in the beginning, it wasn't there. It didn't start improving until we got volume. It was more about delivering what the customer actually wanted."
Working one gun show after another provided Maddox with the market research needed to realize it wasn't just about the cans — it was about addressing the process and giving people accurate information.
"I spent most of my shows saying, 'Hey, suppressors are not illegal,' and then the next year convincing them they needed one," he said. But helping people through the process from soup to nuts proved a bit more difficult than passing out good info.
GOOD GEAR – Wear This Shirt in a Safe Space Near With the BRCC F.Y.S T-Shirt
---
Conquering Suppressor Sales Logistics in 42 States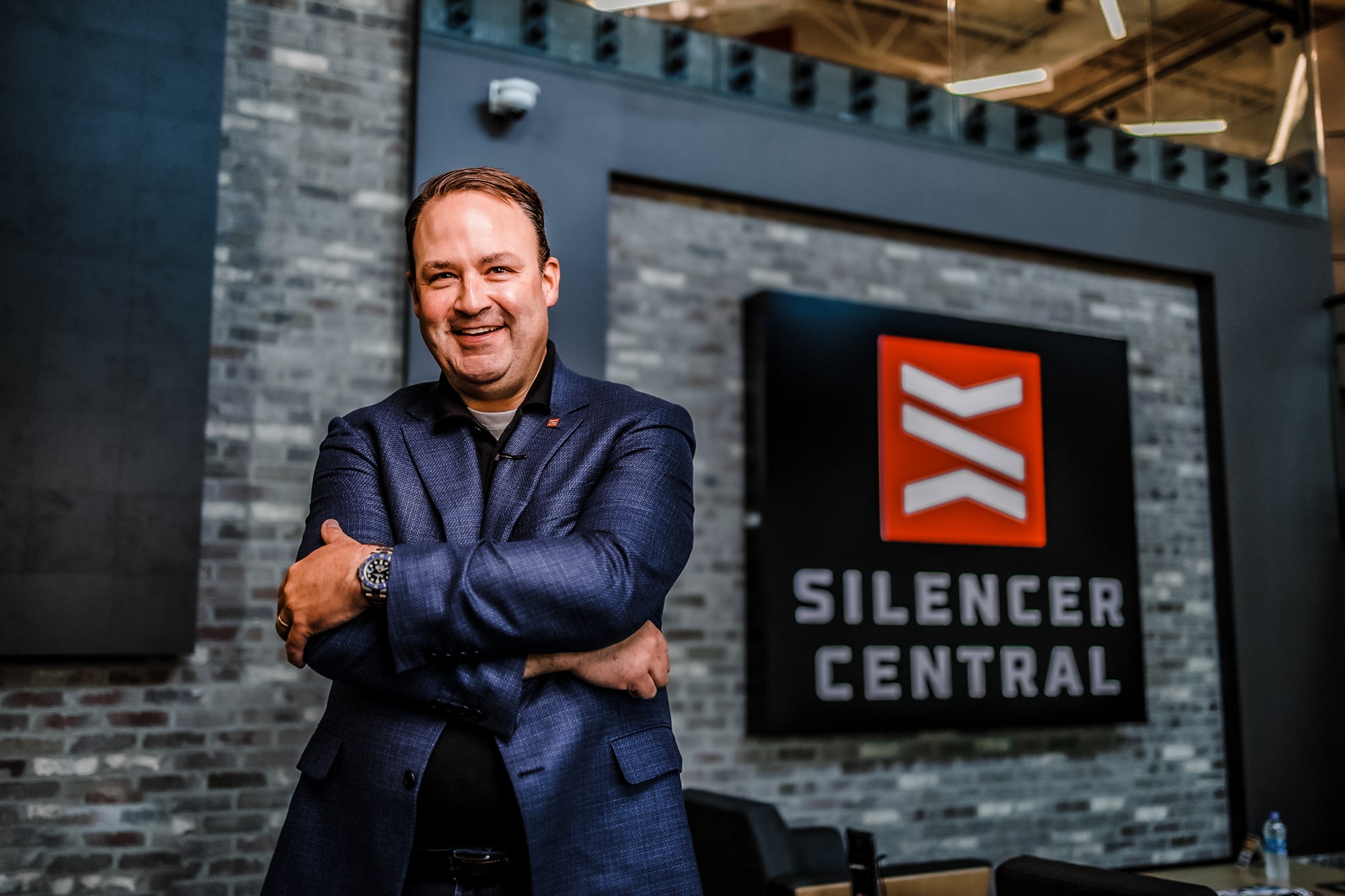 "Silencers are like handguns," Maddox said. "You can't sell directly to an individual unless you're licensed in the same state where they're based. So that's what prompted me to start getting licenses in other states. Our second state was North Dakota, and then it was Nebraska, and then it was Montana and Wyoming, and then they became legal in Minnesota, so we got Minnesota. We ended up getting a whole swath that connected South Dakota to 12 states at one time.
"When we had the [Pheasant Fest & Quail Classic] show for the first time in South Dakota, it changed my insight. It brought about 20,000 people here. I saw people from everywhere — people that wanted suppressors. And our model didn't work unless you were licensed in every state," he said. "So we spent the next couple years focusing on getting a location in every state and really making sure that we had our processes buttoned down."
These days, Maddox said SC does about 300 events a year in person.
"Our goal is to be seen as the experts in the industry on the process and make it super simple. One unique thing we do is mail the suppressor to the customer's front door. The reason we're able to do that is, with a suppressor, the ATF has the background check done and approved before they send us an approval to give the suppressor to the customer. Since no additional background check is required after that, we don't have to be with the customer physically — but we have to be licensed in their state to sell it to them."
And that's why SC is now licensed in all 42 states that allow suppressor sales.
RELATED – The History of the Recce Rifle and How To Build Your Own
---
Silencer Central Is Moving Up and Thinking Big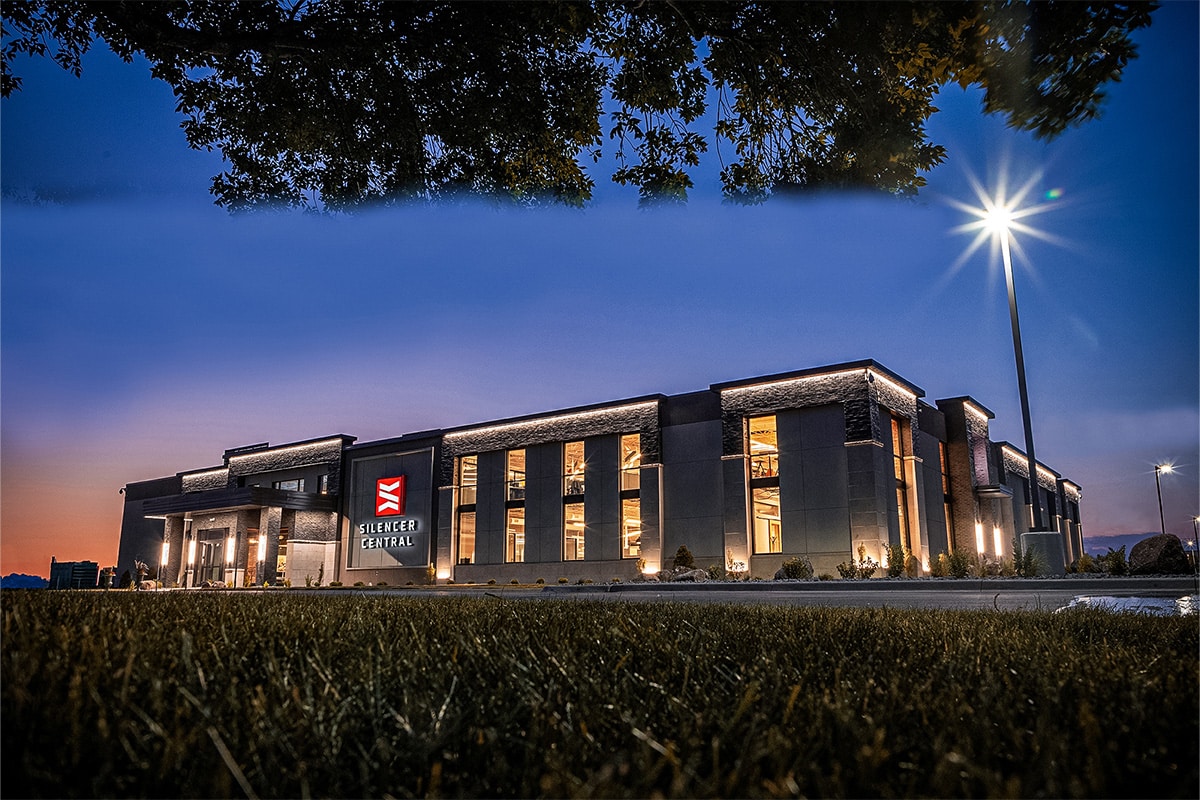 In August 2022, Silencer Central was named to the prestigious Inc. 5000 list of businesses, which is composed of the top fastest-growing private companies in the country. And SC is growing fast.
The company moved into a renovated 41,529-square-foot Sioux Falls headquarters (with an $8 million price tag) in July 2022 and boasts about 125 total employees in all of its locations. It also produces more than 100,000 gun parts annually, making it the largest firearm manufacturer in South Dakota. SC has also seen a growth of nearly 500%; the future looks bright, indeed.
"We have a big call center in our facilities here in Sioux Falls, where people call to ask questions or to get updates on where they are in the process or to put in an order," Maddox said, adding that it can also all be done online. "One thing that's been good for us is that we don't we don't really compete with all the other firearms manufacturers because most manufacturers aren't in the firearms and the silencer business."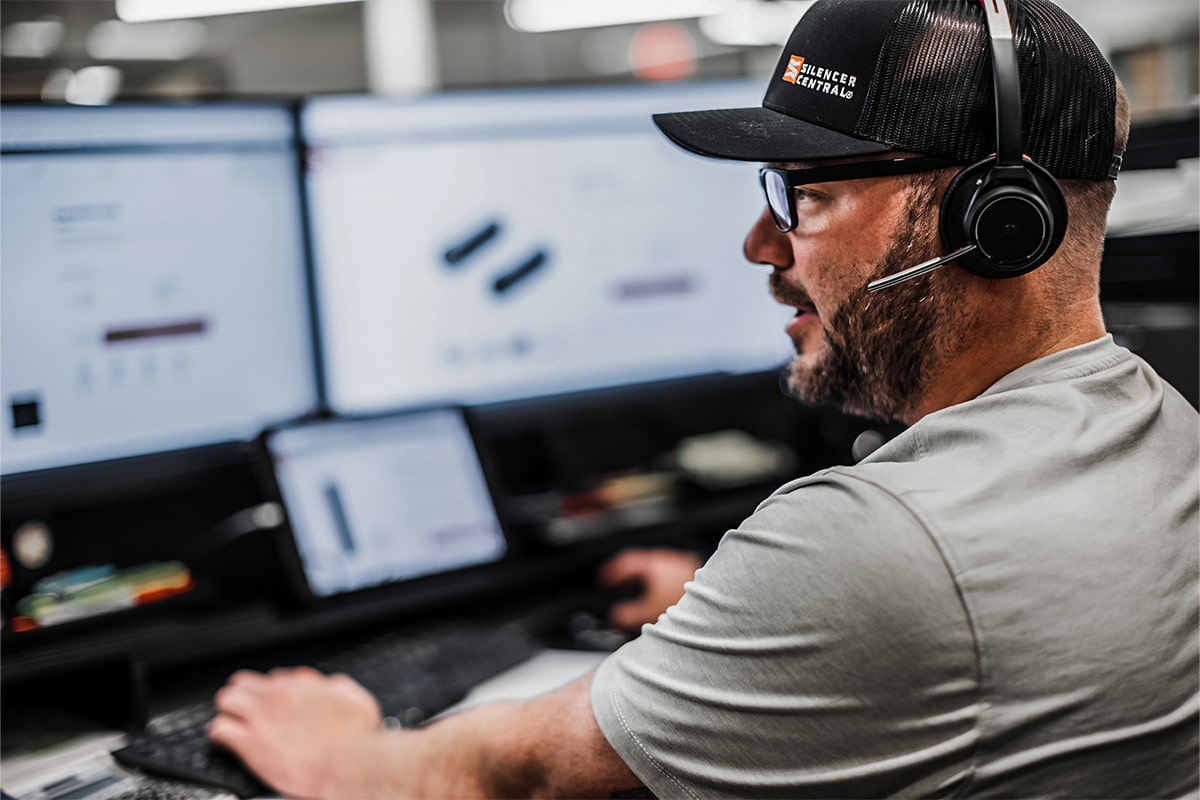 But how do more shooters come to fully realize the benefits of shooting suppressed? Maddox says the best way, by far, is to get people behind a gun with a can on it, and that goes double for hunters of all experience levels.
"If you take someone to an outdoor range and you put a suppressor on their gun, pretty much everyone walks away from the experience saying, 'I gotta have one of these,'" he said. "I've taken suppressors to people who are some of the most advanced hunters in the world, and you would think they've been hunting with a suppressor for 20 years. The reality is they haven't. And once they shoot with one, they're like, 'I can't believe I haven't been using this for hunting all along.'
"I went to Africa for about 10 days, and what I found odd was suppressors are legal there; they're unregulated. You can go buy them at a hardware store. Even with that much accessibility, not many hunters use them."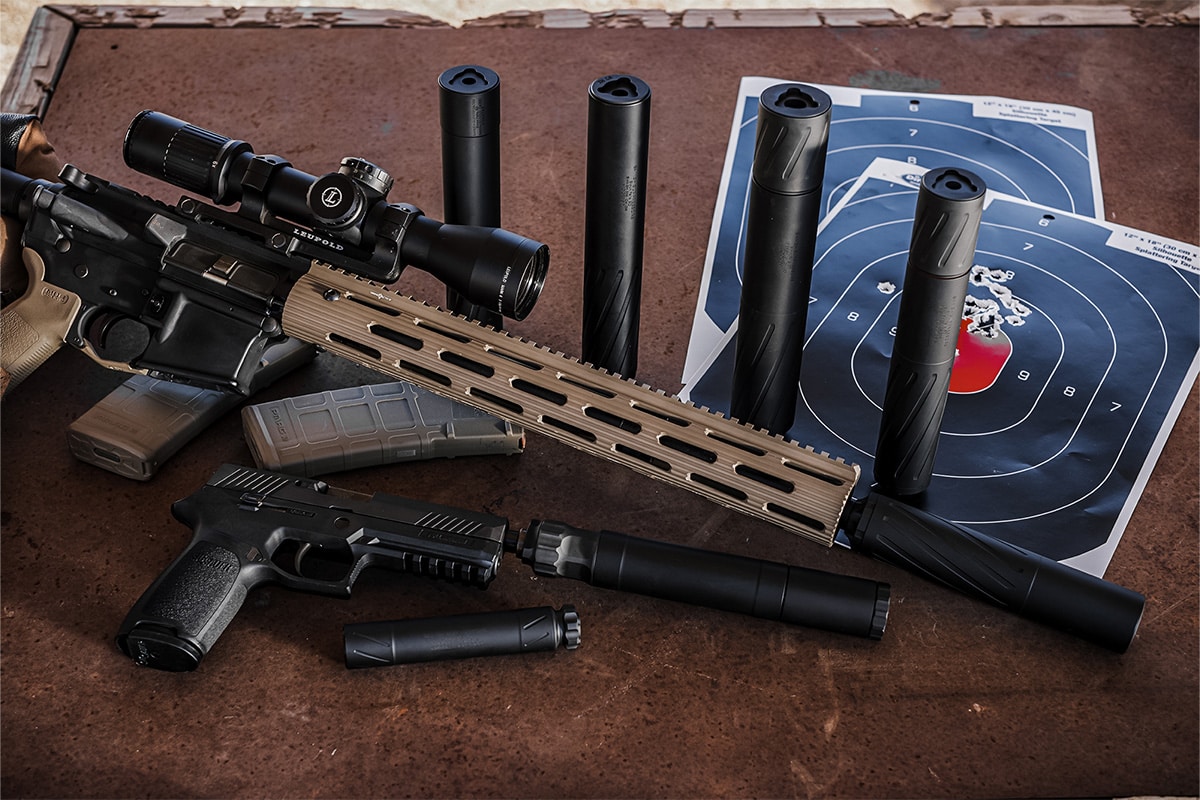 "When I was there shooting for a full day with suppressors, everyone was talking about how it was so much more enjoyable for the employees working there, including the tracker and the professional hunter," he said. "It just seemed odd to me that no one else had come from another country and just shot suppressed all day long."
Maddox says suppressors have a lot more advantages to offer hunters than noise reduction.
"And it's not just about sound suppression; it's also about recoil reduction. I sometimes get criticized for not mentioning that enough," he said. "A suppressor is going to work as well as a good muzzle brake. If you can get to a 35% to 40% reduction in recoil, that's a big deal.
"It's easy to pick on that and say recoil reduction is only a benefit to kids, but really, it's a benefit to all shooters. If you can shoot a .300 Win Mag and it feels like a .223, then that's a win; that's a win for everyone. Also, not having that felt recoil helps accuracy, the extra weight on the barrel helps stabilize the firearm like a bull barrel would, and that helps accuracy and helps print more consistent groups.
"There's really no downside to suppressors."
GOOD GEAR – Support those who protect and serve our communities with the BRCC Thin Blue Line Flag Patch Hat
---
Silencer Central: Looking Ahead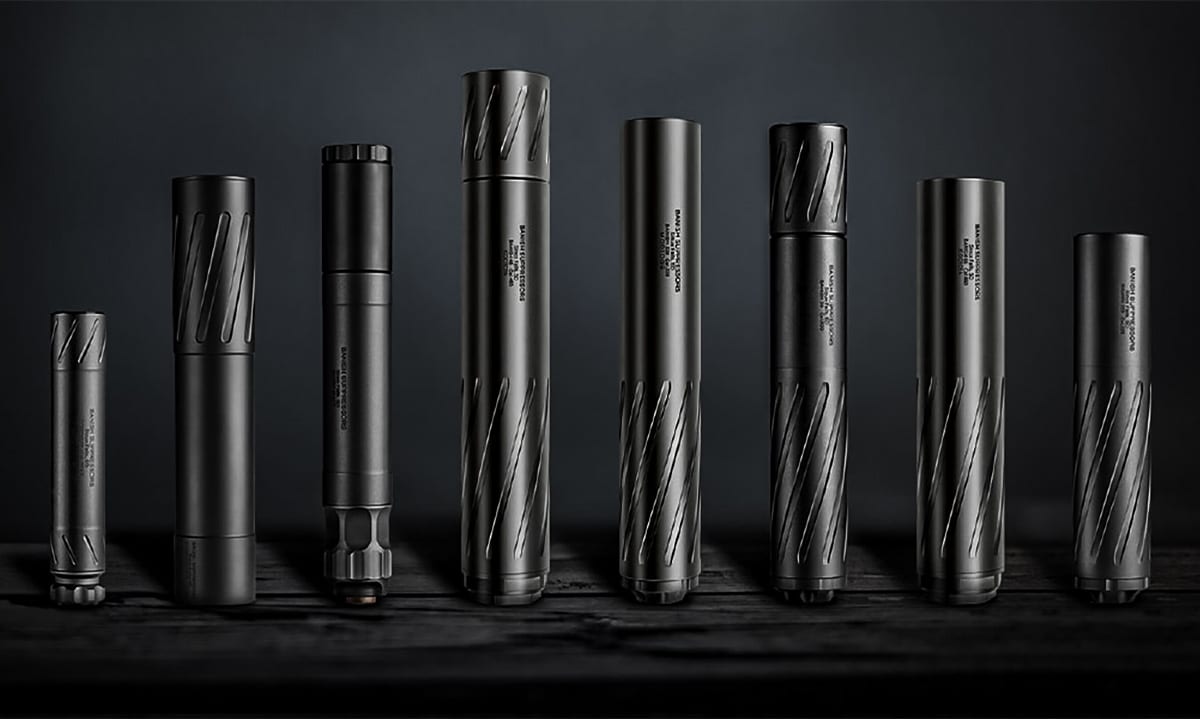 When it comes to the future, Maddox says that current battles over the legality of firearm accessories, like the ongoing nonsense regarding pistol braces in which items can presumably be added to the NFA at will, are dangerous for gun rights. At the same time, he says that while there's always a chance legislation like the failed Hearing Protection Act may make suppressors more accessible someday, the best way to ensure they don't become more regulated is to get them into the gun safes of more shooters.
"My theory is that the more people who get suppressors and use them, the better it is. When I first started selling suppressors, the biggest competitor, in my mind, was the guy who didn't buy a suppressor because he didn't know they were legal," he said. "I spent almost 90% of my time talking to people about how they are legal.
"I think the Hearing Protection Act discussion has helped people realize that they are legal, which is obviously a benefit to me as a dealer, but it's more than that. The ATF is probably expecting, at the NFA branch, about 800,000 applications this year. If you can push a million suppressors a year into the marketplace, eventually, it's going to become very common. Then people are going to see, from an educational standpoint, the benefits of them."
To get all the details about the services SC offers, go here; to check out the suppressors and gear they have for sale, go here.
---
READ NEXT – Daniel Defense Suppressors Finally Introduced With 3 Rifle Models