A steak sandwich might just be the perfect meal. It's got everything you need: juicy steak, crispy bread, gooey cheese, fresh veggies — hell, you could probably live off of them. But not all steak sandwiches are created equal. I think mine ranks among the best.
My recipe is simple: grilled venison backstrap marinated in chimichurri on a Portuguese or ciabatta roll with swiss cheese, arugula, caramelized onions, black pepper aioli, and horseradish. Sure there are a million directions you can go with a steak sandwich, but I have found this to be the perfect combination for the widest variety of occasions and palates. Each component complements and contrasts the other for a light but filling sandwich that is rich but balanced and packs a ton of flavor.
The tender backstrap benefits from the garlic and acid of the chimichurri. At the same time, the pepperiness of the arugula and horseradish helps cut through the richness of the meat and bread and the fat of the aioli. While aioli has become trendy and overused in recent years, it's an incredibly versatile sauce everyone should know how to make.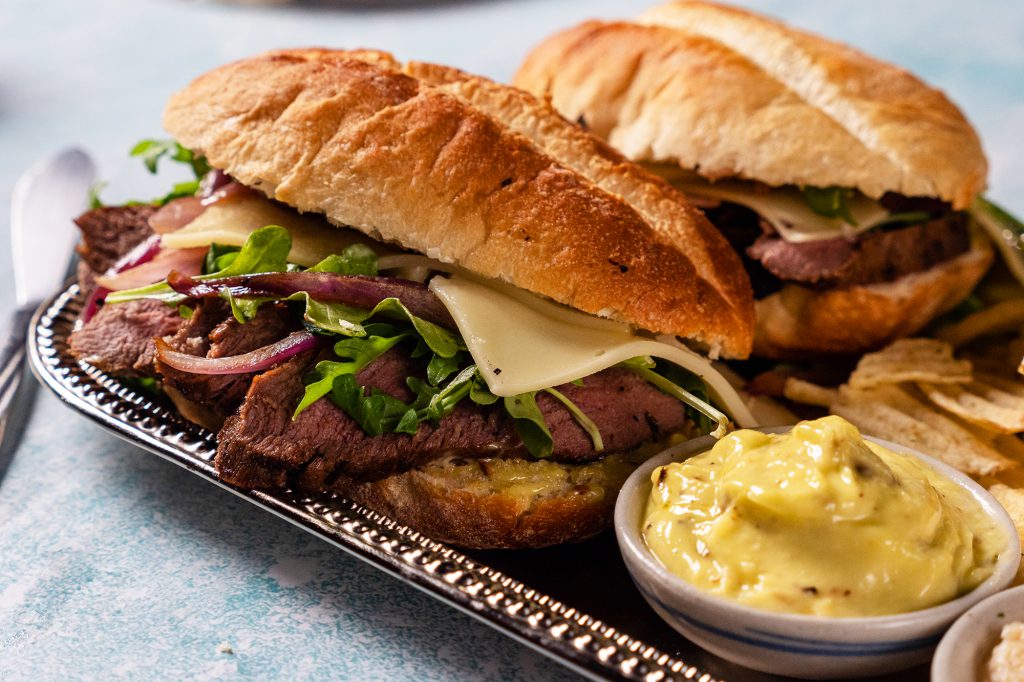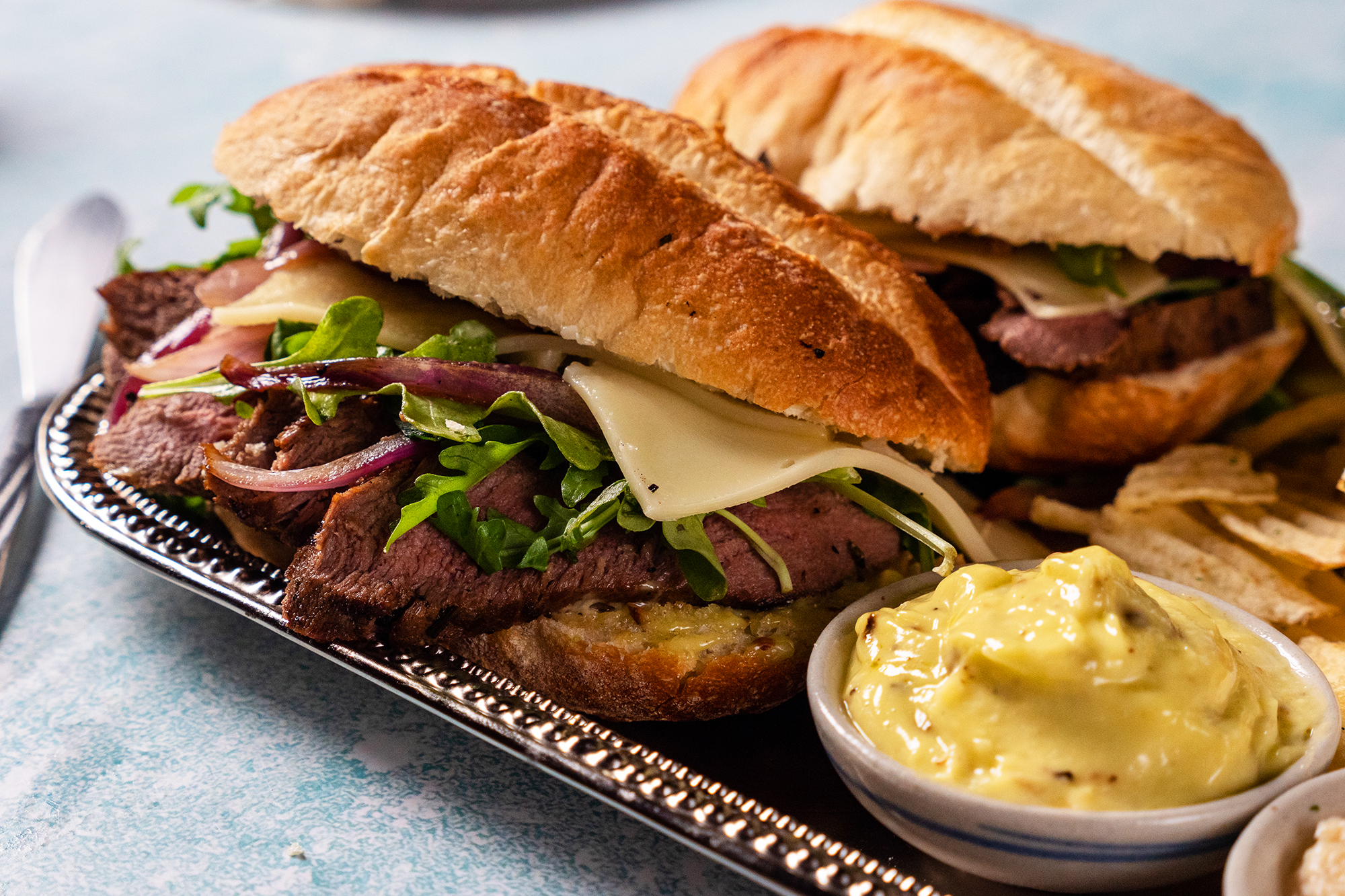 Aioli is basically a garlicky homemade mayonnaise that you can make with many different spices and flavors. It's great as a spread or dipping sauce, and it even works as a marinade. The coarse-ground black pepper aioli below gives each bite a little pop while also helping to smooth out the other flavors of the sandwich.
The next time you defrost a piece of backstrap, and you're wondering what to do with it, don't hesitate to steal this recipe for yourself.
Steak Sandwich Ingredients
2 cups chimichurri (link to recipe)
8-ounce piece of backstrap
1 Portuguese or ciabatta roll
2 to 4 slices of swiss cheese
1/2 cup Arugula
1 tablespoon ground horseradish, fresh or in vinegar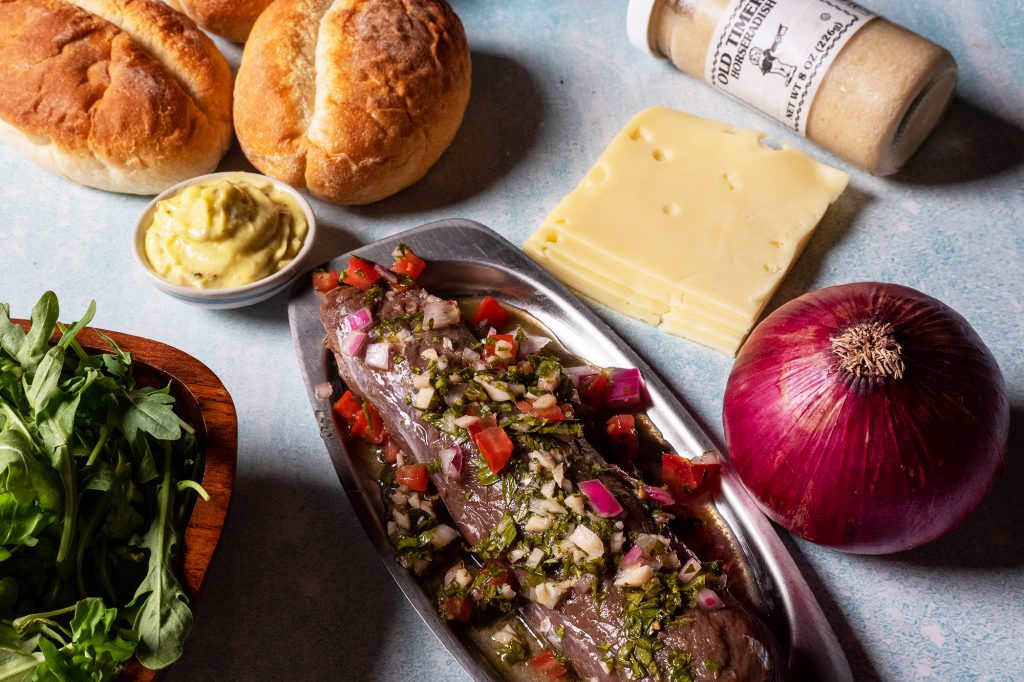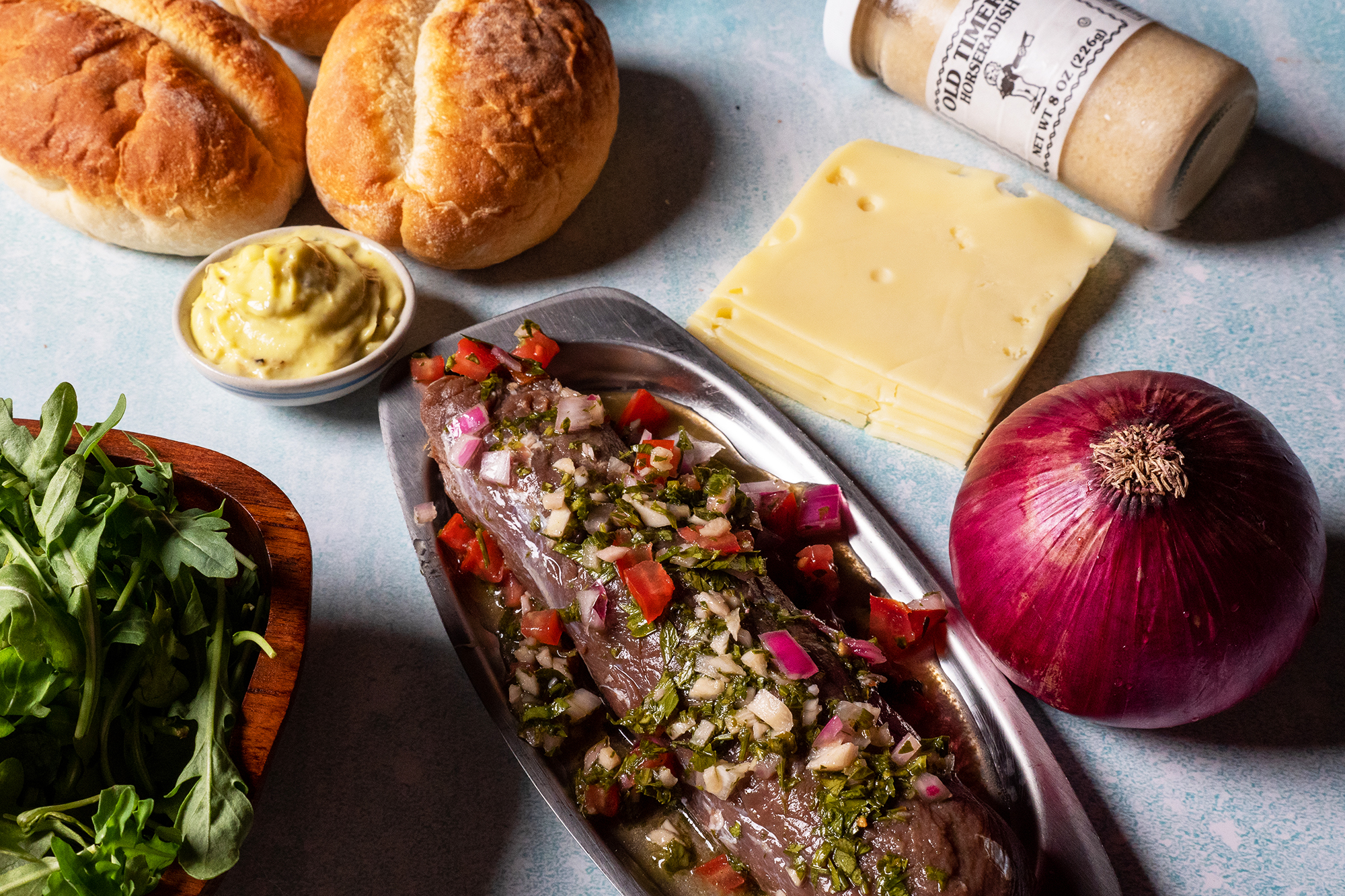 Black Pepper Aioli Ingredients
1 egg
1 1/2 tablespoons white vinegar
3 cloves garlic
1 to 2 tablespoons coarsely ground black pepper
1 to 2 teaspoon salt
1 1/2 cups olive oil, approximately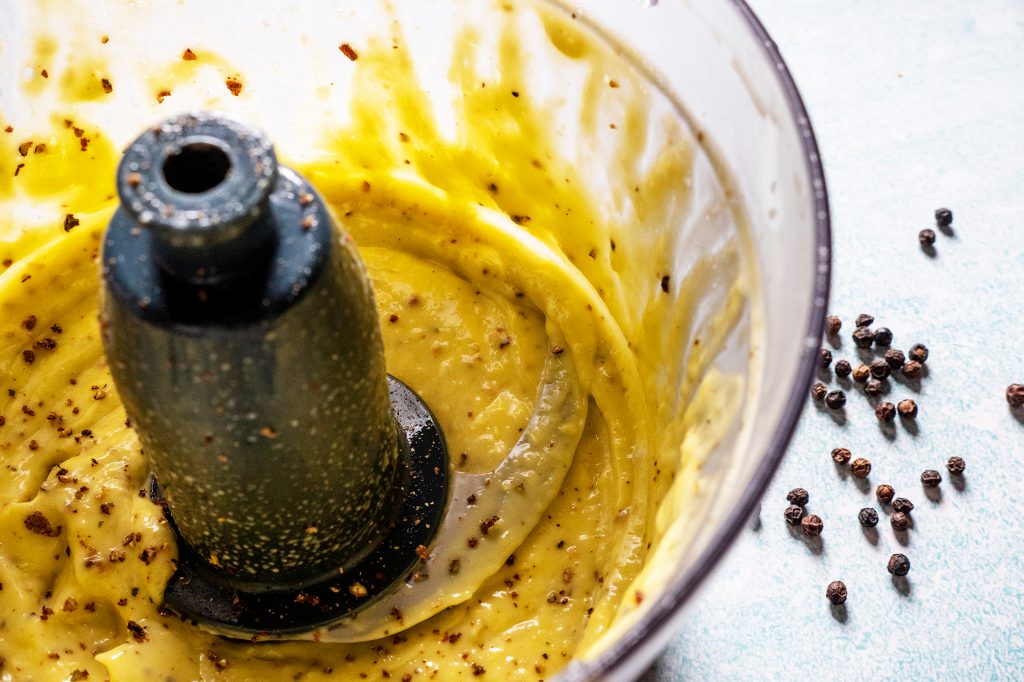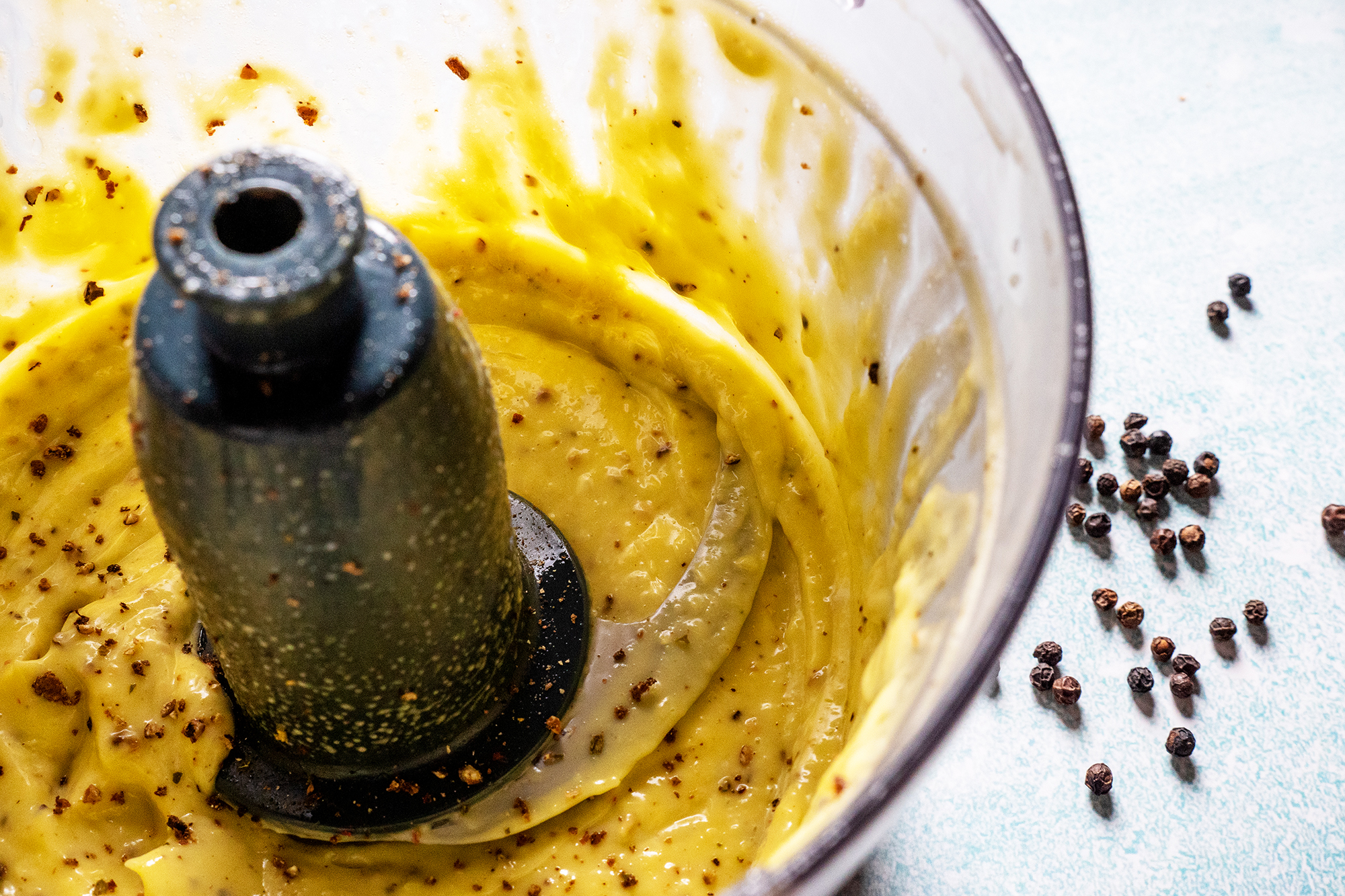 Directions
Marinate a piece of backstrap overnight in chimichurri sauce.
In a pan or grill on high heat, sear the backstrap on all sides and cook until the internal temperature reaches about 130 degrees for medium rare.
Remove the backstrap from the heat and set it aside to rest for at least 5 minutes.
Thinly slice a red onion and saute in olive oil until translucent. If you pan seared the backstrap, you can use the same pan.
For the black pepper aioli: Crack one egg into a food processor and add about a tablespoon of white vinegar, three cloves of garlic, and about a teaspoon of salt. Turn the food processor on high and slowly add roughly one to two cops of olive oil until the aioli thickens and emulsifies. Add enough black pepper to be visible and a forward flavor without being overpowering (about one to two tablespoons). Taste and add more vinegar, pepper, or salt as desired.
Preheat an oven to 350 degrees. Slice the backstrap, slightly toast the roll, and assemble the sandwich: cut the roll in half and spread aioli on the inside of the roll, then smear a tablespoon of horseradish on the top half. Place the sliced backstrap on the bottom half, then stack the caramelized onions, cheese, and arugula in that order.
Transfer the sandwich to a baking sheet and place in the preheated 350-degree oven for about a minute or until the cheese has slightly melted. Serve and enjoy.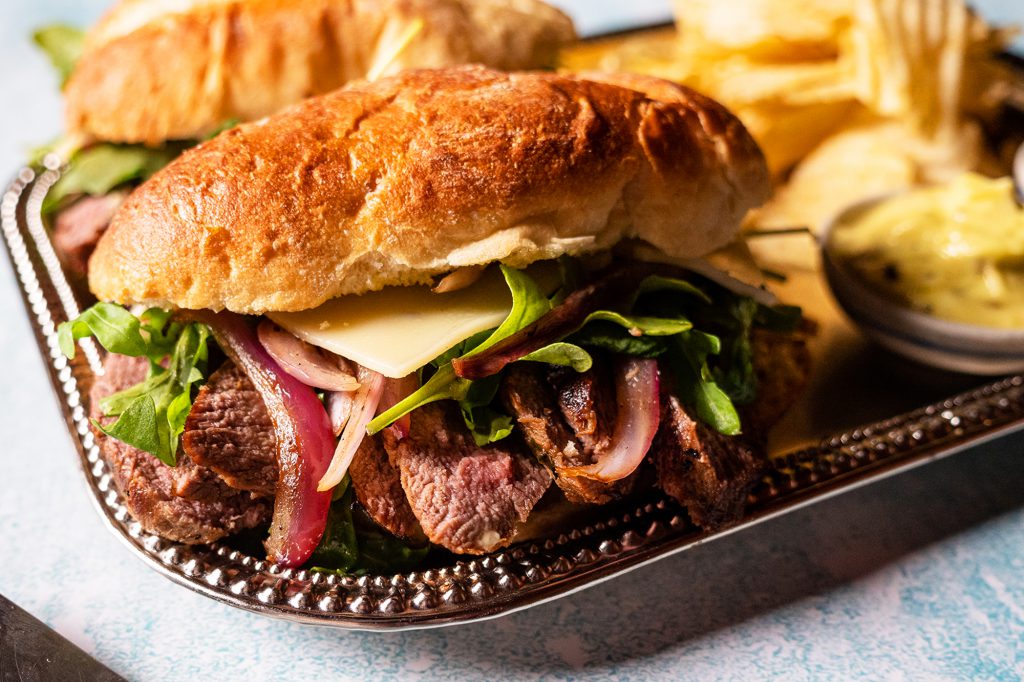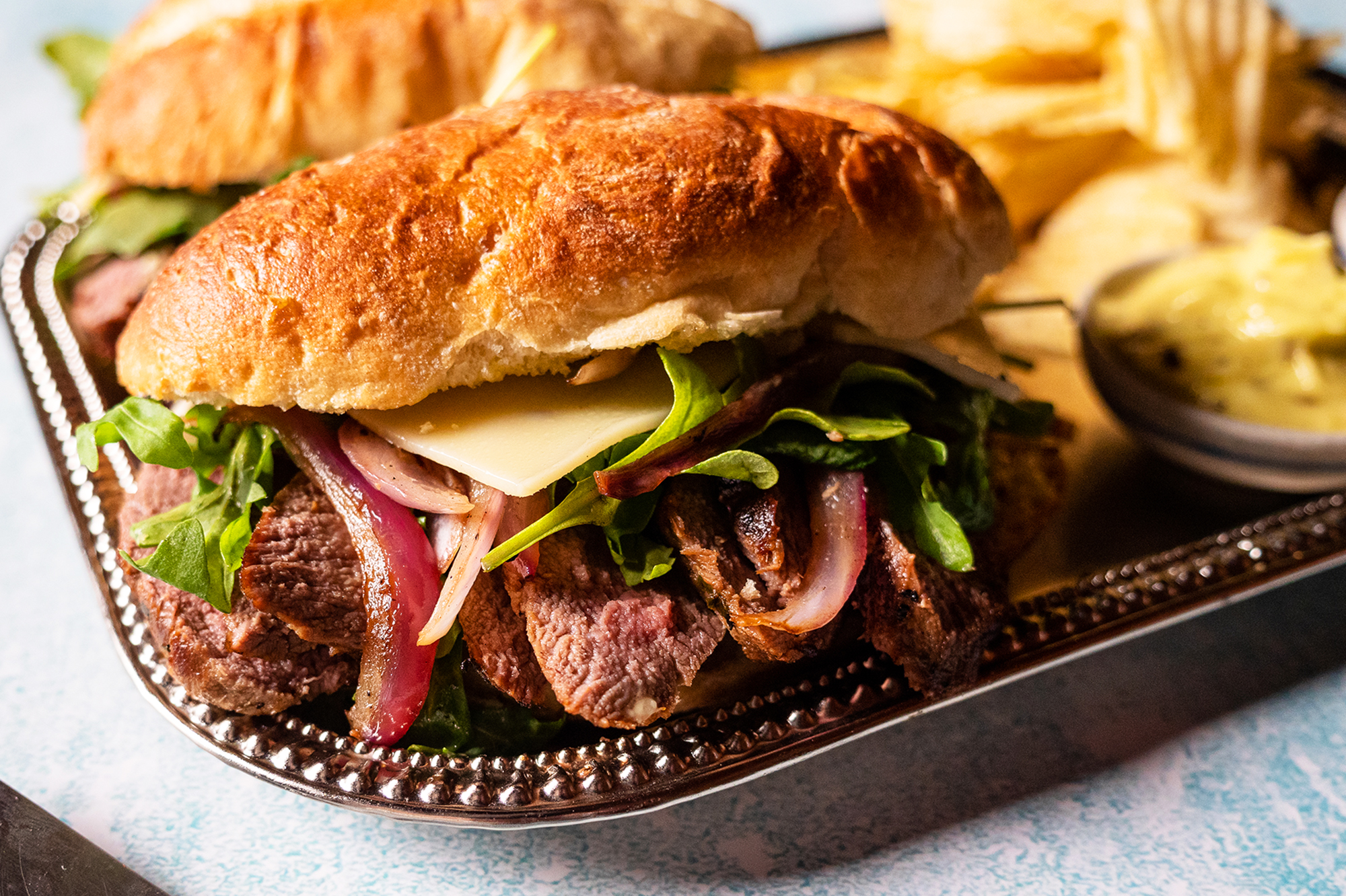 The Perfect Steak Sandwich
The perfect steak sandwich exists, and you can make it yourself. I think I've found the winning formula for a balanced sandwich with a ton of character that is simple and easy to prepare.
If you've still got some backstrap in the freezer and you're itching to use it, give this sandwich a shot and see if it lives up to the hype. Worst-case scenario: You can impress your hipster friends with your newfound aioli skills.
Read Next: Discover the Life-Altering, Mind-Melting Power of a Wild Turkey Cheesesteak
---