XS Sights has figured out how to make Henry lever-action rifles even better by focusing on optics compatibility. Two new XS Sights Lever Rails add a Picatinny rail to the receiver of a Henry Big Boy carbine chambered for .357 Magnum or .44 Magnum with just a few screws and hand tools. This opens up a huge optics market for a price of just $72, and the Texas manufacturer's Lever Rail goes with American-made Henry rifles like peanut butter goes with jelly.
I've yet to meet someone who doesn't love a good lever gun, but mounting a scope to one that isn't optics-ready is more of a hassle than most shooters want to deal with. This system mounts to any Henry Big Boy carbines that have a steel receiver and a round barrel. XS Sights already offers a Lever Rail for .45-70 rifles, but differences in barrel contours require a unique product for .357 and .44 Mag models.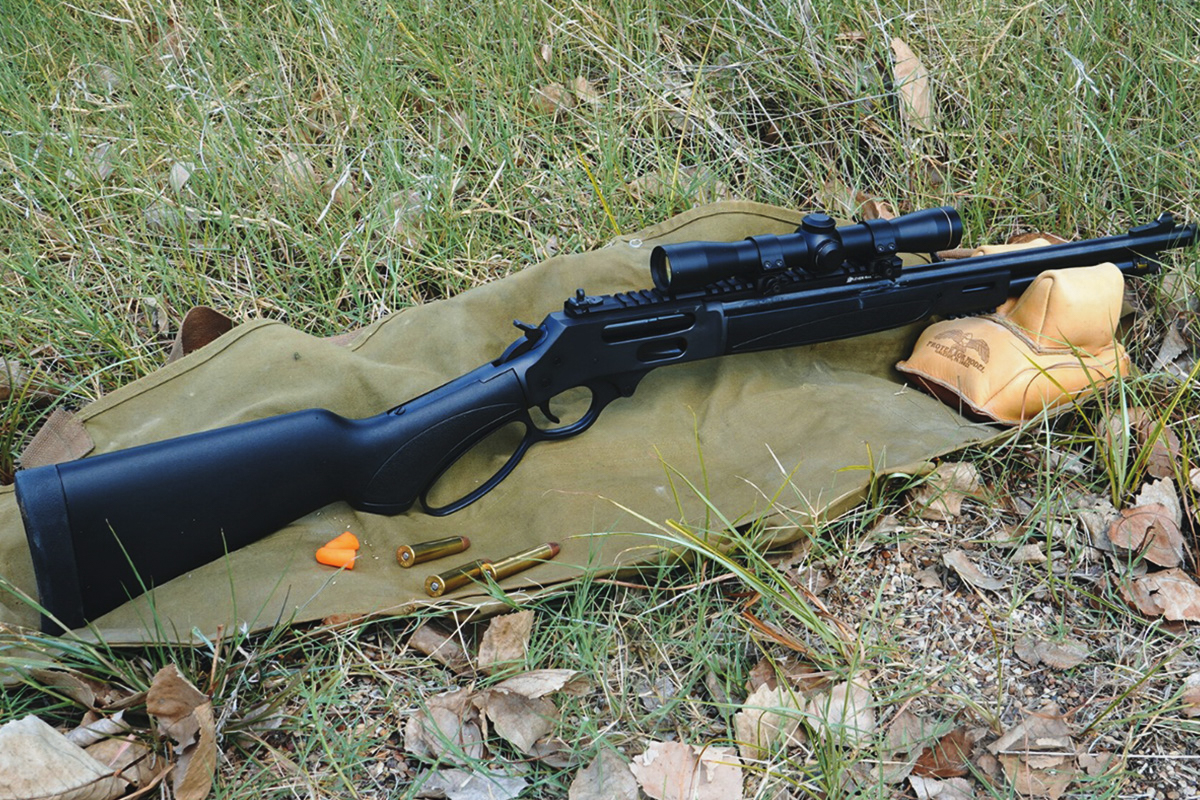 The Lever Rail runs the full length of the receiver and extends forward to the factory rear sight cut, making it a quick, easy way to mount a scout scope, red dot, or low-power variable optic (LPVO) on your Big Boy carbine.
The installation looks easy enough, and most owners should be able to do the work at home. XS Sights offers written and video instructions to make this an easy project and mounting hardware and blue thread-lock come with the rail system. The mounting process isn't complicated, but it's important to take your time and work carefully any time you're dealing with any part of a sighting system, especially the part responsible for keeping it properly affixed to your firearm. Investing in a torque wrench calibrated for inch pounds can save you from a lot of heartache and custom gunsmithing down the road.
It's great to see these legendary lever-action rifles getting more attention from aftermarket manufacturers lately. There's something undeniably timeless about aiming a big-bore lever gun like these with iron sights, but making more of them compatible with modern optics (like Henry's All-Weather Picatinny Rail .45-70) is good for everybody.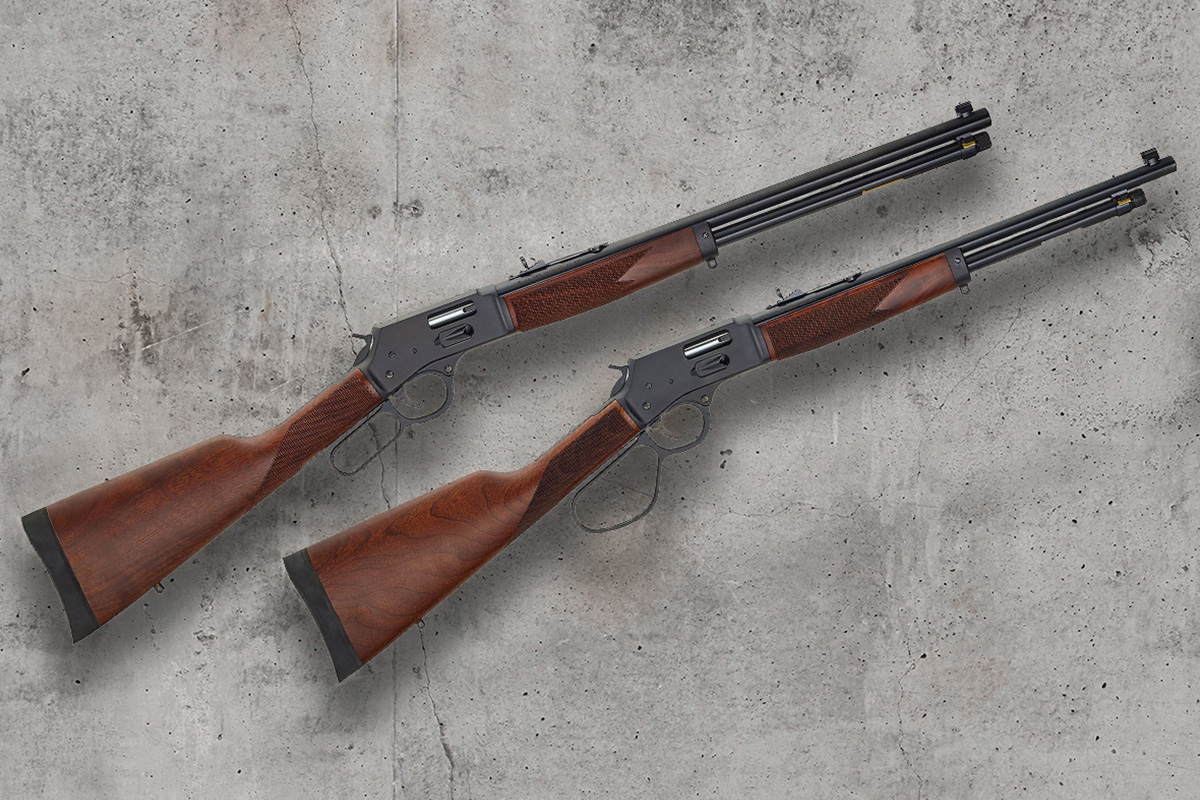 XS doesn't currently offer a lever rail system for Henry rifles chambered for .30-.30, but it wouldn't be too surprising if that changes in the near future.
Lever-action rifles have been a mainstay in the American gun market since the days of the Old West, and they're still popular among a lot of deer hunters.
Additionally, current laws governing firearm ownership and features in some states are making repeating rifles like Henry Big Boy carbines increasingly appealing for home defense. The new Lever Rails from XS Sights aren't exactly ground-breaking, but they're a big win for gun owners.
GOOD GEAR – Show Your Support for America's Coffee With the BRCC Black Rifle AR Cuffed Beanie
---
XS Lever Rail Specs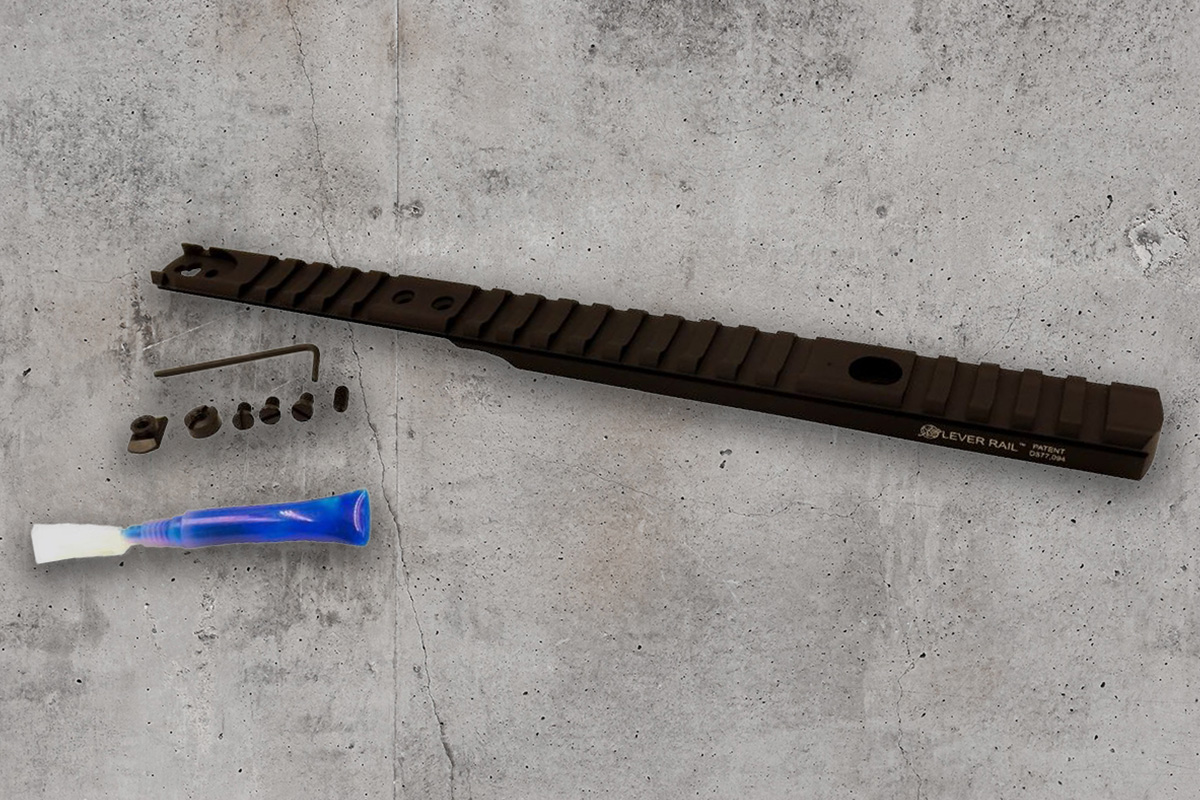 Mounting style: Picatinny rail
Compatibility: Henry Big Boy carbines chambered for .45-70 (round barrel only), .357 magnum (excluding Big Boy X), or .44 Magnum
Material: Aircraft-grade aluminum
Installation difficulty: Beginner
Sights: No sights included. Compatible rear peep and front sight set available separately.
---
READ NEXT – Dan Wesson DWX Finally Released After a Nearly 4-Year Wait