There's no shortage of high-velocity cartridges for small-bore rifles these days. Some loads have reached insane velocities of over 4,000 fps. But when you trace the history of these narrow, speedy rounds, one cartridge stands out not because it was the best but because it was the first. While you don't hear about it as much today, the 22 Hornet was the first of its kind — the first small-bore cartridge to use smokeless powder. Yet, it was more than a stepping stone.
When the little cartridge was first introduced, it was immediately successful among hunters around the globe; later, it won respect in military circles for certain specific applications. The 22 Hornet is an important part of ammo history that any speed freak should download into their mental guns and ammo encyclopedia.
---
A Brief History of the 22 Hornet
The 22 Hornet was born from a desire for small-bore centerfire ammunition that used smokeless powder. It evolved from the 22 Winchester Centerfire, which used black powder and produced extremely mild ballistics when compared to other centerfire cartridges.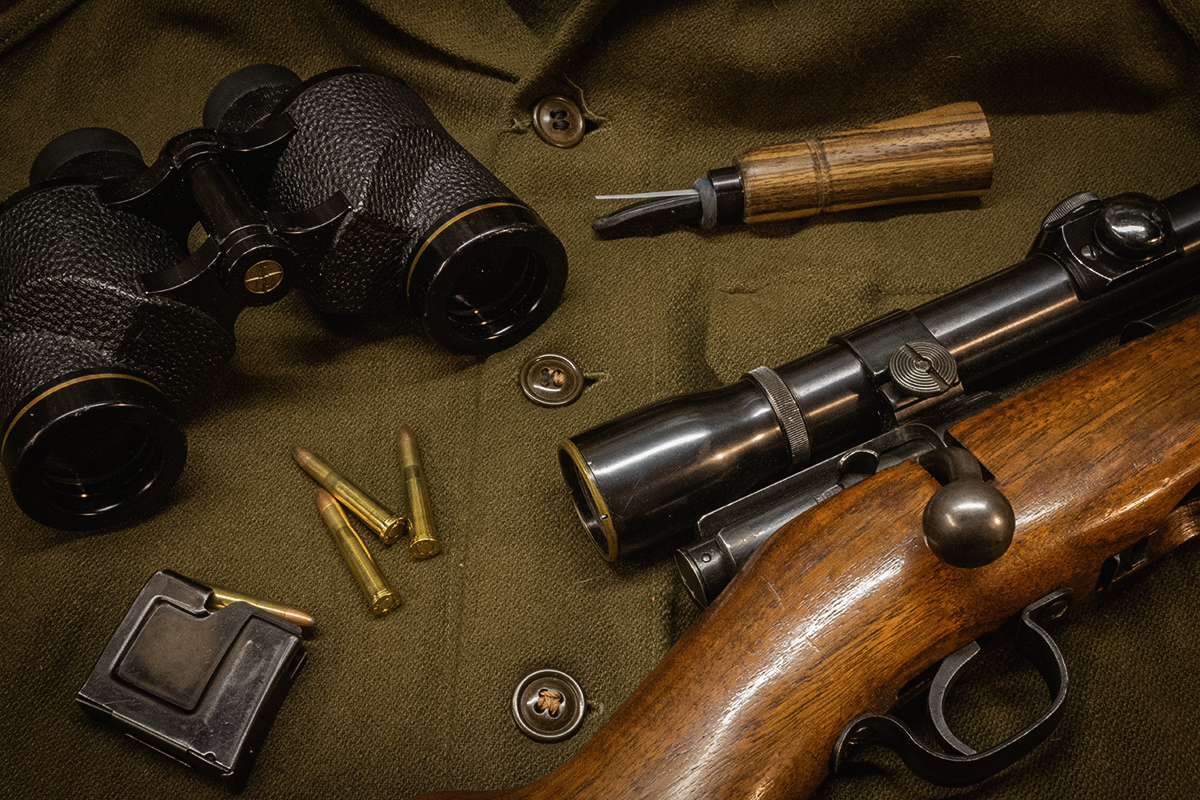 Springfield Armory developed the cartridge, but Winchester made it commercially available in 1930. The round was such a hit that other gun makers of the era quickly caught on. Within three years, companies like Springfield, Winchester, Savage, and Stevens all began producing sporting rifles chambered in 22 Hornet.
According to the book Cartridges of the World, no other cartridge of its kind had gained such widespread popularity in such a short period of time. Experts say that the 22 Hornet pioneered small-bore, high-velocity cartridges in the United States, especially for small-game and varmint hunting.
RELATED – 8.6 Blackout: A Subsonic Cartridge With Supersonic Capabilities
---
A Wartime Survival Cartridge for Pilots
During World War II, the 22 Hornet got yet another boost when it became a military cartridge. Aircrews were issued bolt-action survival rifles chambered for the speedy 22. The idea was they could use it for hunting — as opposed to combat — in emergency situations after a crash or if they bailed out and made it to the ground.
The Savage-Stevens Model 22-410 was a simple break-action combination rifle issued by the U.S. Army Air Corps. It was introduced in 1938 with one barrel chambered for a small rifle round and the other for a .410-bore shotgun shell. The upper barrel was usually chambered in .22 Long Rifle, but it also came in 22 Hornet and other chamberings.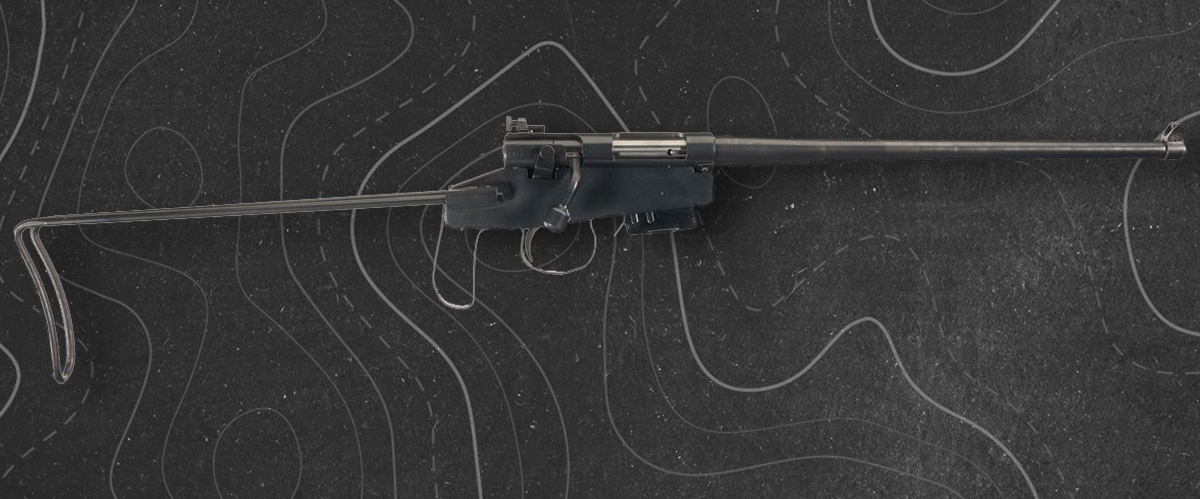 This military survival ammo was loaded with soft-point expanding jacketed bullets, which is against the Hague Convention, but fortunately, the military ammo boxes were labeled: "Under no circumstances is the ammunition to be used for offensive or defensive measures against enemy personnel. This ammunition is provided for use with your emergency survival rifle for the killing of game for food under emergency survival conditions only."
After the war, the military developed the bolt-action M4 Survival Rifle chambered in 22 Hornet to be stowed as part of the survival gear kept beneath the seats in aircraft. It was a plain firearm with a sheet metal frame and a telescoping wire buttstock with a 14-inch detachable barren and a 4-round detachable box magazine.
---
From 1952 into the 1970s, the military went back to a break-action double-barrel design with the M6 Aircrew Survival Weapon, which was an over/under combo gun with a 22 Hornet barrel over a .410 barrel. In the mid-1950s the U.S. Air Force also issued the ArmaLite AR-5 as the MA-1 aircrew survival rifle. It was a bolt-action takedown rifle chambered in 22 Hornet with components, including ammo, that could be stowed in the rifle's hollow buttstock.
ArmaLite used this design to develop the AR-7 survival rifle for the civilian market, which is a semi-auto .22 LR takedown rifle. Today, the design is produced by Henry Repeating Arms. Currently, U.S. aircrews are issued compact AR-style firearms chambered in .223.
GOOD GEAR – Show Your Support for the 2A With the BRCC Gun Club Mug
---
22 Hornet in the Field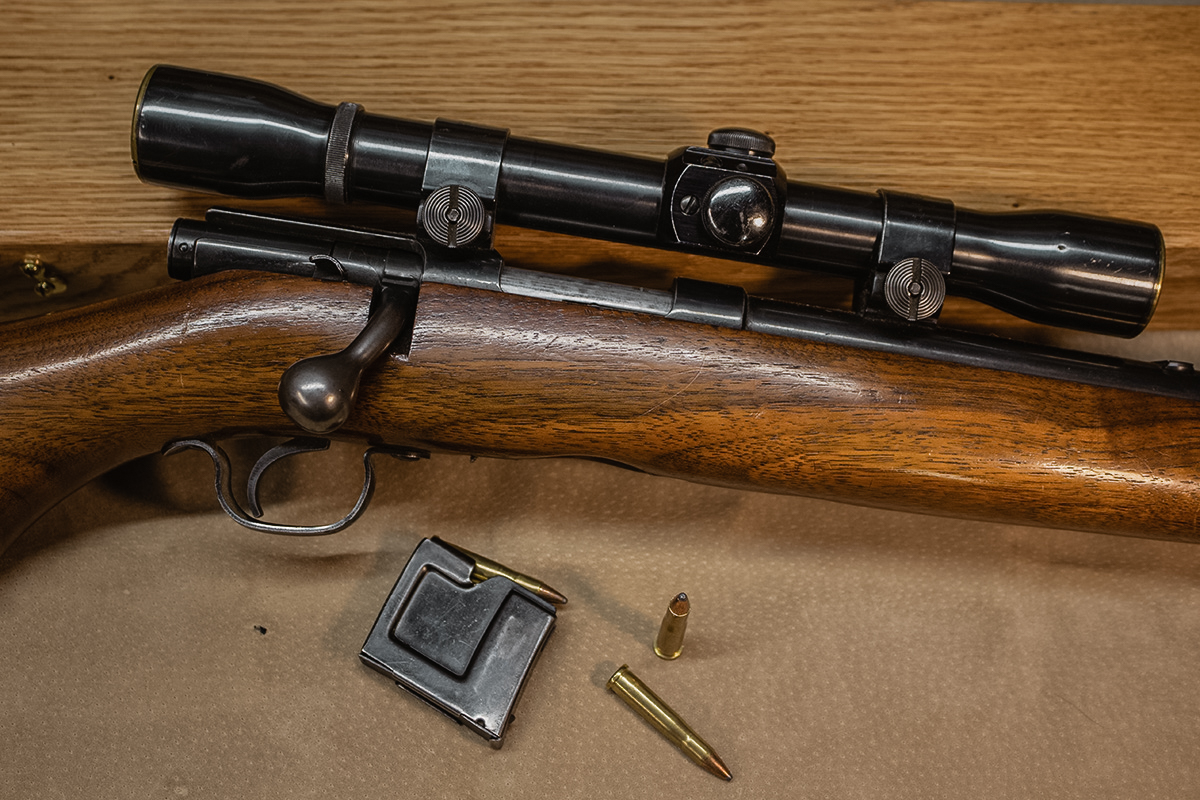 For a time, many saw the 22 Hornet as filling the gap between other varmint rounds like the 22 Winchester Magnum and .223 Remington. Why? Simply put, it's a centerfire cartridge that's a better option than the former when the latter seems like overkill.
On paper, the round will deliver a muzzle velocity of 2,400 to 2,700 fps, depending on bullet weight. That translates into approximately 728 foot pounds of energy. In the real world, you could get a lot of use out of that. And that's precisely why the military chose it over the .22 LR as a survival round for so many years.
Brands like Sierra Bullets make a 22 Hornet-specific bullet. It uses a thin jacket that provides the right amount of expansion for those aforementioned velocities. Plus, with a ballistic coefficient of .137 at 2,700 fps, the 22 Hornet shoots pretty flat out to 200 yards. At that distance, it drops only about 6.8 inches and still hits with 244 foot pounds of energy.

With those numbers, the 22 Hornet is perfect for coyotes and foxes; some hunters will argue you could even use it as a deer cartridge. However, that's a bit of a quagmire because not all states allow it, and hunters must be extremely precise with shot placement or risk a bad wound.
Traditionally, the 22 Hornet has been a bolt-action round and, in turn, a very accurate round, which leads some to believe head and neck shots on deer are possible, and there's evidence of that accuracy potential within acceptable distances. The round has been favored by some turkey hunters to take clean headshots — and that's a small target for a single projectile. In fact, Lane Kinney won the "Top Turkey in the World" award from Safari Club International in 2011 for a record-breaking Osceola turkey he shot with a T/C Contender pistol chambered in 22 Hornet.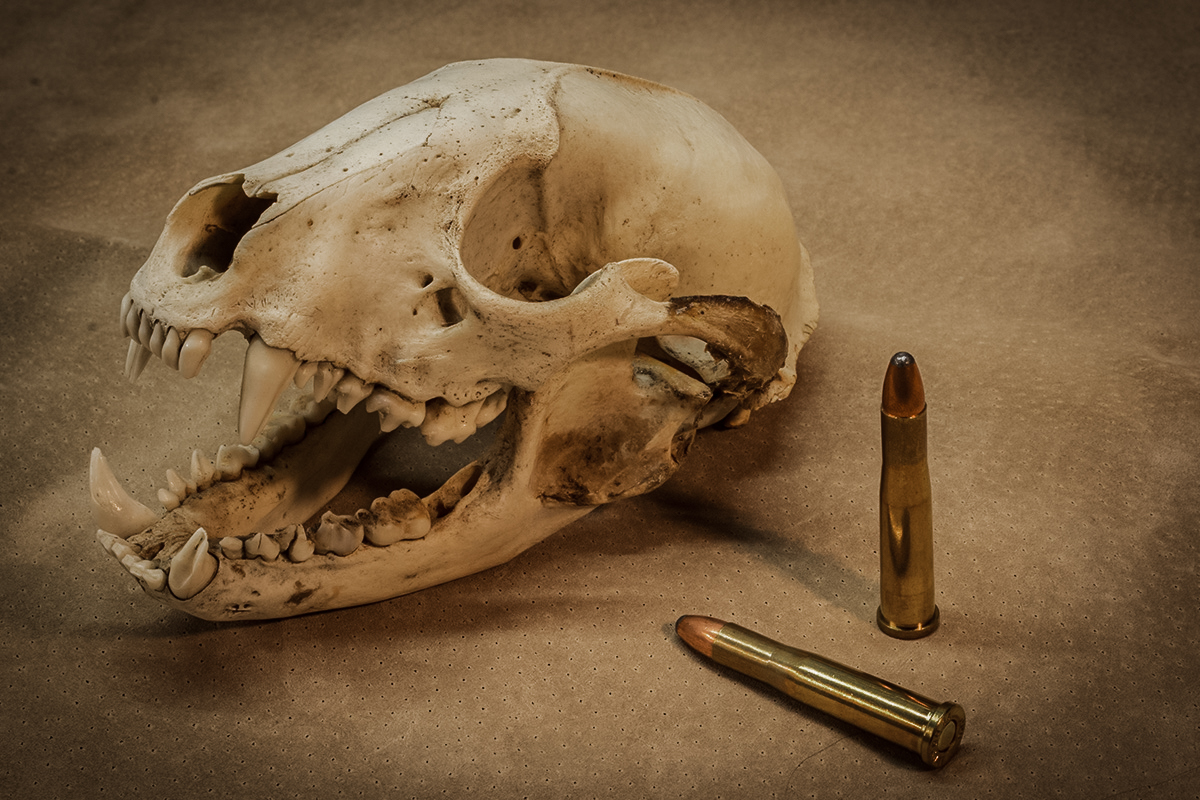 On the other hand, in the 1950s, the great Jack O'Connor spoke out against the use of the 22 Hornet for deer hunting, saying the round should "under no circumstances" be considered a deer round.
On top of all that, the 22 Hornet also plays a unique role on the other side of the globe. In the National Code of Practice, the Australian government recommends using it for hunting kangaroos. According to the document, a 22 Hornet with a 45-grain bullet is effective against roos and wallabies out to 80 yards.
RELATED – Savage 1911 Pistols Join the Party in .45 ACP or 9mm
---
The Hornet and the Bee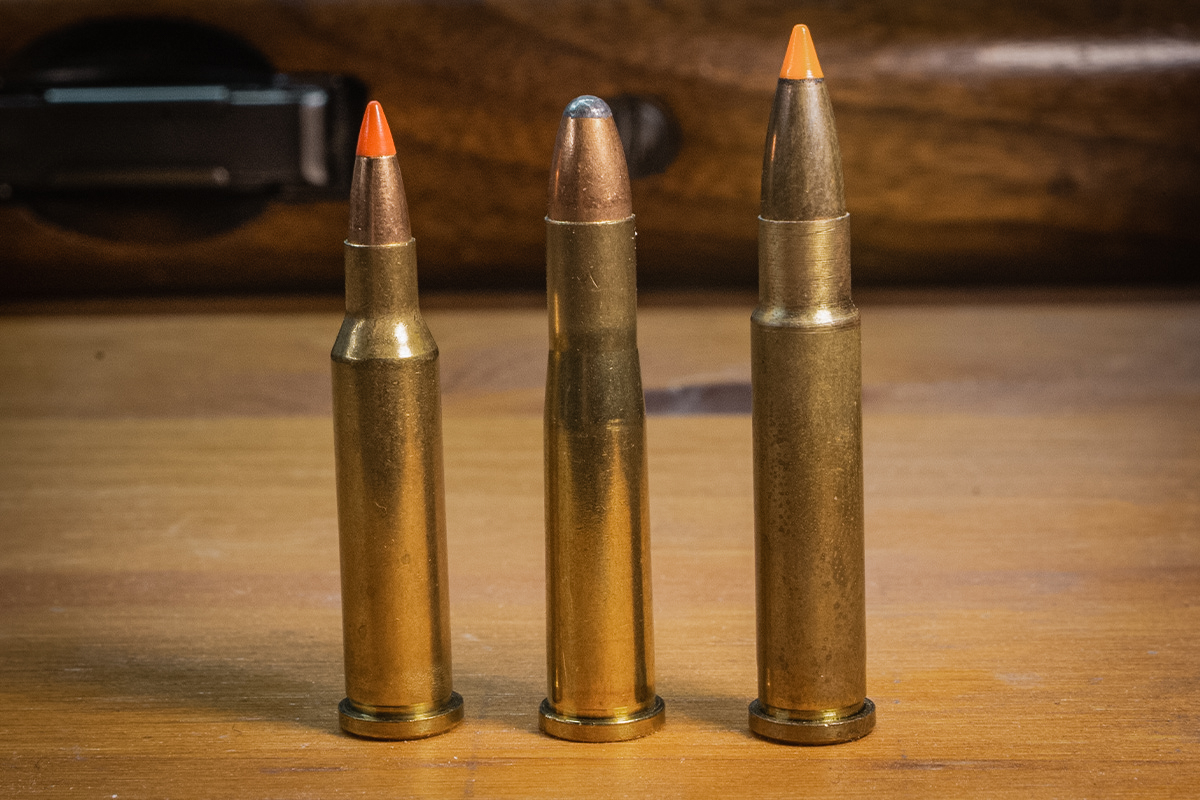 Being the first of its kind, the 22 Hornet inspired some of the most prolific wildcat cartridges ever loaded, specifically, the .22 K-Hornet.
The K-Hornet was a simple conversion that involved reaming the chamber to accept a fire-formed or blown-out 22 Hornet casing. This conversion improved the velocity substantially. With an extra 1.5 grains of powder, you got an additional 400 fps!
Furthermore, the cartridge gave birth to other great cartridges, such as the .17 Hornet, first made by P.O. Ackley and currently produced by Hornady. However, those who love this round can't help but compare it to the .218 Bee.
Winchester introduced the .218 Bee in 1938. The necked-down .32-20 Win had a larger powder capacity, higher velocities, and a greater effective range than the Hornet, but it never caught on like the 22 Hornet did. While no one really knows why some argue it was because the Bee was primarily meant for lever-action guns.
GOOD GEAR – Embody the Ethos of the Quiet Professional With the BRCC Silencer Smooth Roast
---
22 Hornet Rifles Hall of Fame
With more than 90 years of history and a proven track record, there are quite a few 22 Hornet rifles available, even if they're not all currently in production.
---

The Winchester Model 43 was released about 20 years after the 22 Hornet, but it was one of the first rifles designed just for the cartridge. Before, the only viable option from Winchester was the Model 70, which cost a good bit more.
Winchester only produced the Model 43 from 1948 to 1953, which means you can find them on the used market oftentimes listed for about $2,000.
---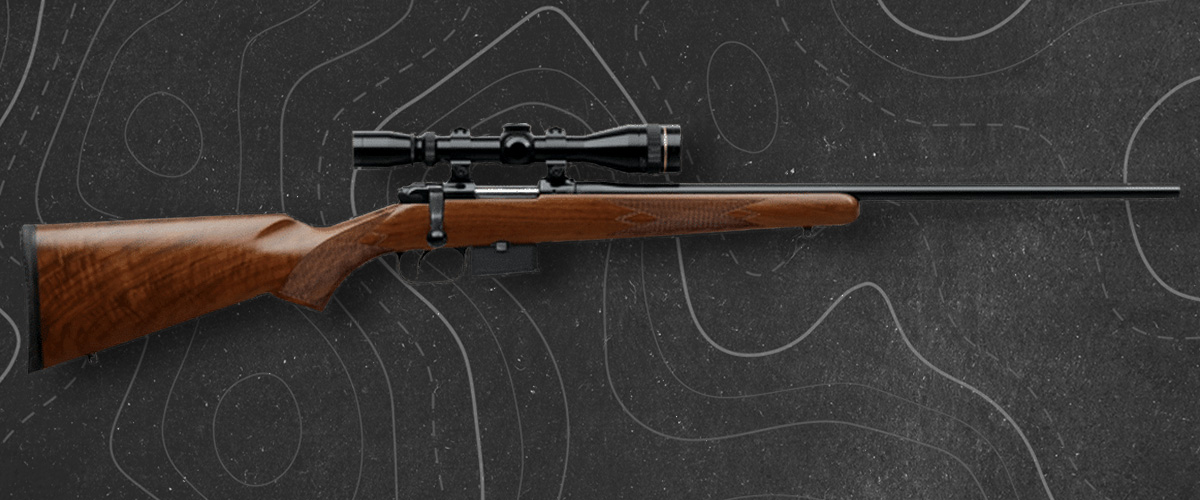 The CZ 527 is one of the most desired bolt-action rifles on the market. It's a true mini-Mauser design using a controlled-feed claw extractor. It sports a single-set trigger and beautifully designed walnut stock.
While CZ discontinued the rifle in 2021, there are plenty available in the used market.
---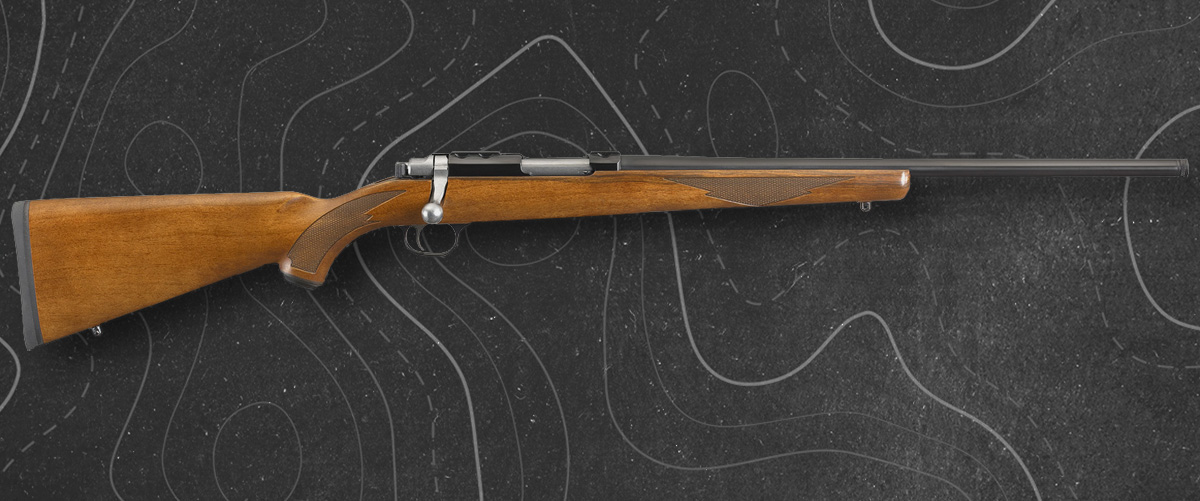 Finally, a rifle that's still in production. The Ruger 77/22 is a bolt-action rifle that uses Ruger's famous rotary magazine. This 6.5-pound rifle is well-built and known for being a tack driver. The 1-in-14-inch twist rate is faster than the original Hornet rifles and allows the user to shoot lighter bullets at higher velocities. The Ruger 77/22 retails for $1,209.
---
A Great Varmint Cartridge
Although other cartridges have surpassed its performance, this will forever be a great varmint round. It is very effective and capable out to 200 yards, and the mild report and low recoil make it an excellent choice for new shooters.
While the number of commercially available guns might be dwindling, ammo makers have shown no sign of limiting their production.
---
READ NEXT – New XS Lever Rail Models Fit Henry Carbines in .357, .44 Mag