There is a common belief when it comes to firearm cartridges that what can be done has been done. Wildcatters have proven that notion wrong over and over, and they continue to push the limits of what's possible. Cartridges like the .14 Eichelberger Dart and 12 Gauge From Hell make you question why? While others say, Why not?
Wildcats are cartridges that are not found on the shelves of your local sporting goods stores. They are modifications of already existing cartridges designed to improve upon one aspect or another. Increasing velocity, accuracy, and efficiency are all reasons someone would modify an existing round.
Wildcatting isn't new. At the onset of the cartridge case, ambitious gunsmiths and shooters immediately started to modify existing cartridges to fit their needs. They would size the brass differently to shoot the size bullet they wanted or push the shoulder back so they could fit longer and heavier bullets in the same sized cartridge.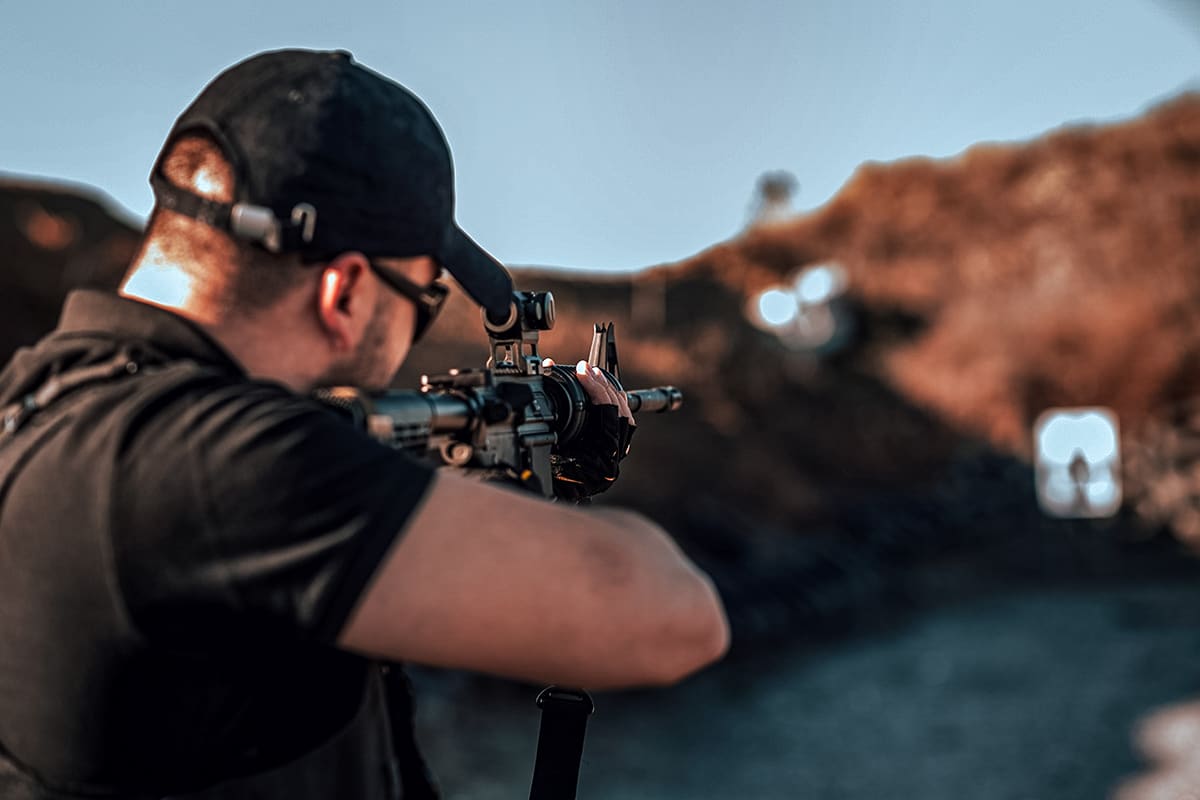 The fact is that many of the popular cartridges that exist today started out being made in someone's basement by so-called wildcatters. The .22-250 Rem, .257 Roberts, .280 Ackley Improved, and .35 Whelen are perfect examples of that. They were built to improve upon an existing cartridge.
With the birth of some of the most practical cartridges today, wildcatting has also brought us some of the coolest and weirdest rounds ever made.
---
What the Hell Are Wildcat cartridges?
Wildcat cartridges are custom designs that are typically not produced by commercial ammunition manufacturers. These wildcats are made by a shooter who converts or modifies an existing brass casing to fit their needs. The "wildcatter," as they're sometimes called, is trying to achieve bullet performance outside of what current ammunition offers. Usually, this is in the form of higher velocities, increased energy, increased efficiency, or greater consistency.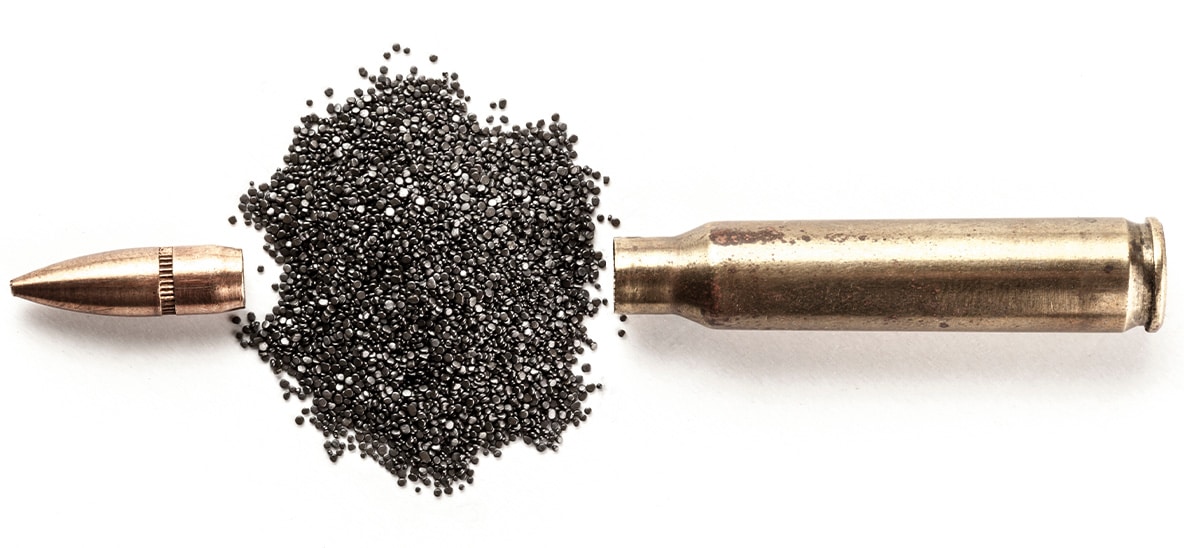 Wildcatting is not a new thing by any means. It has been done since the beginning of the brass cartridge case. Early on, most gunsmiths and wildcatters were chasing increased case powder capacity and higher velocities.
Today, the trend leans toward calibers that are specific to one platform or another, such as the AR-15, AR-10, or Thompson Center Contender Pistol. Many of the most popular cartridges today started life out as wildcats.
GOOD GEAR – Show the World You Love America With the BRCC Circle Logo Trucker Hat
---
The .14 Eichelberger Dart
The .14 Eichelberger Dart is one of the many sub-.17 caliber wildcat cartridges developed by Bill Eichelberger. You read that right, sub .17 caliber. His wildcats range from .10 to .14 caliber and are unique, to say the least. Developed in 1983, the Dart is a .25 ACP necked down to accept the tiny 10-grain bullet. In a 2004 interview with Saubier.com, Eichelberger had this to say about experimenting with such small calibers. "Personally I derive a lot of satisfaction from punching small holes very close together in paper."
Ballistically speaking, this cartridge is actually quite impressive in terms of velocity. Topping out just shy of 3,000 fps, the .14 Eichelberger Dart is loaded with bullets weighing between 10 and 13 grains. What's really impressive about the cartridge is the extremely light powder charge used in each round. According to Cartridge's of the World, 16th Edition, the Dart needs only 3.5 grains of powder to propel a 10-grain bullet at 2,967 fps; that's 2,000 loaded rounds out of a pound of powder (7,000 grains in a pound).

There are no commercially available cartridges to compare this cartridge to. However, despite being rimfire, the .17 HMR (Hornady Magnum Rimfire) is a good comparison. Both are small calibers designed for target shooting, varmints, and small-game hunting.
The .17 HMR shoots a 17-grain bullet at 2,550 fps compared to the .14 Eichelberger Dart's 13-grain bullet moving at 2,692 fps. If looking strictly at ballistics, the .17 has an upper edge. Take that with a grain of salt, though. Eichelberger developed the .14 21 years before the .17 HMR was brought to market.
The use of such a small caliber bullet limits the round's guaranteed accuracy to less than 50 yards. Beyond 50 yards, the extremely lightweight bullets are affected by the gentlest wind. As for practicality, this would be a great precision, short-range varmint caliber. While great for punching paper, pests getting into the garden would stand no chance against the .14 Eichelberger Dart.
RELATED – Roosevelt's Legendary Double Rifle, the 'Big Stick,' up Close
---
The .22 K-Hornet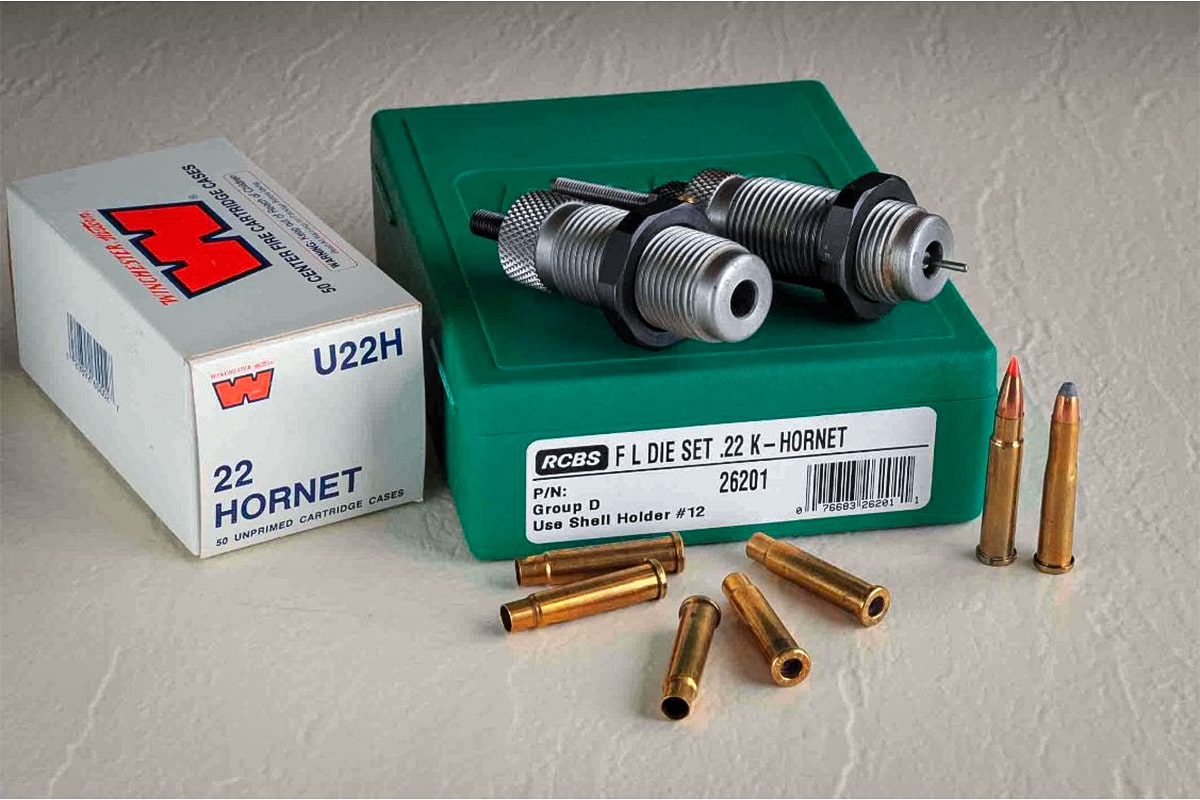 If you've heard of any wildcat cartridges on this list, it is probably .22 K-Hornet. In 1940, Lysle Kilbourn brought out the first of the "improved" cartridges based on the timeless .22 Hornet. This cartridge is made by fire-forming factory .22 Hornet casings in a K-Hornet chamber. That means when shooting standard .22 Hornet ammo, the brass will expand, or "blow out," to fill the chamber, forming the correct dimensioned brass. It is still a popular wildcat more than 80 years after its introduction.
This caliber is so cool that any rifle chambered in a .22 Hornet can be converted to K-Hornet by simply having a gunsmith ream the chamber appropriately. There are two major benefits to having a standard .22 Hornet converted to a .22 K-Hornet.
First is the larger case capacity or ability to hold more powder. An increase of 1.5 grains isn't much, but as you'll see later, it increases the bullet's velocity pretty substantially.
The second is increased case life. Every time a rifle is fired, the brass expands and stretches ever so slightly. The neck of .22 Hornet brass is very thin, and the lack of a shoulder means that the brass will eventually stretch so far that it becomes unusable. The K-Hornet's shoulder alleviates this and makes brass last much longer.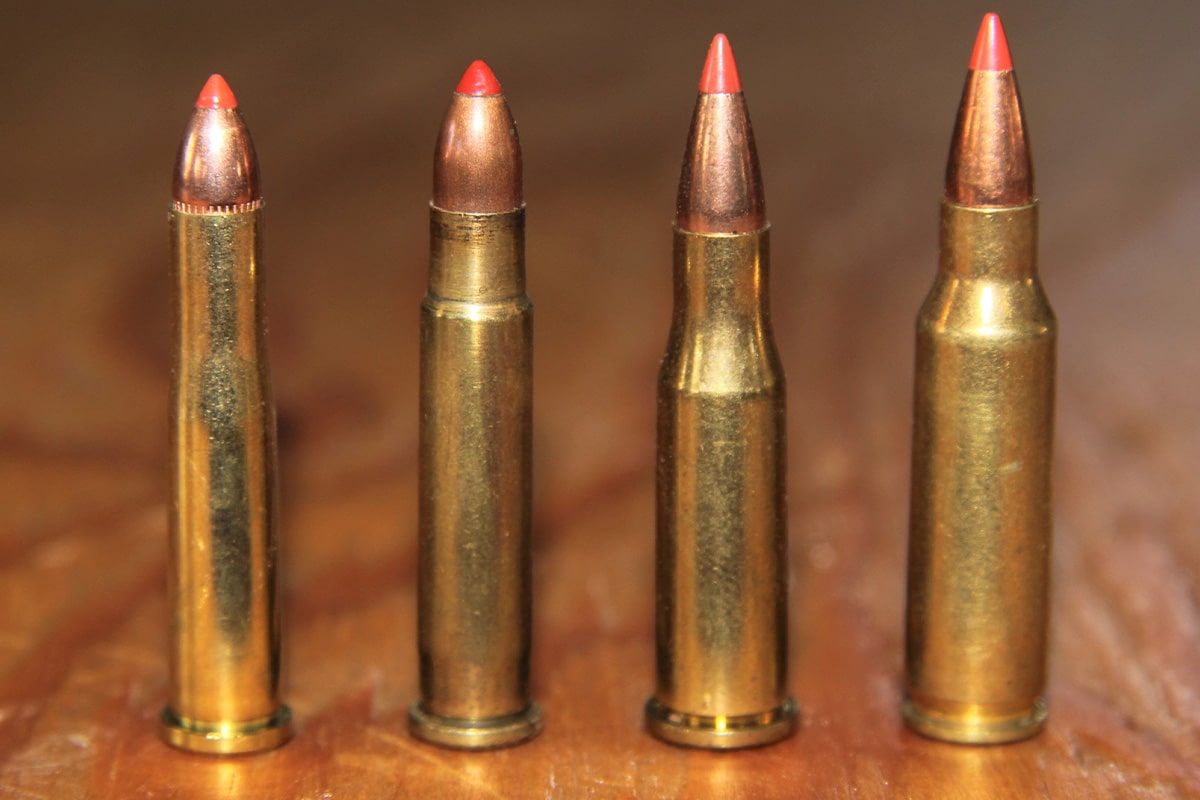 The .22 K-Hornet has a muzzle velocity of 2,900 fps with a 45-grain bullet. Using the same type of powder and the same bullet, the standard hornet has a muzzle velocity of 2,500 fps — 400 fps is a substantial increase in velocity for an increase of 1.5 grains of powder. You can begin to see why this wildcat has been so popular.
The .22 K-Hornet is an excellent varmint cartridge. Being that it is .22-caliber, there is a plethora of bullet choices available on the market today, and it can be really versatile. When loaded with the right bullet, the K-Hornet is loved by coyote and fox hunters as it doesn't do a ton of damage to the fur or pelt. The ease of conversion, excellent improvement of ballistics, and timelessness of this wildcat make it one of the coolest cartridges on the list today.
GOOD GEAR – If You Need a Little Backup Drink Coffee From the BRCC Coffee Saves Tumbler
---
.22 Eargesplitten Loudenboomer
It is hard to have a list of the craziest wildcat cartridges without including the .22 Eargensplitten Loudenboomer. Yes, the Loudenboomer. Developed in the 1960s by P.O. Ackley himself. This cartridge was his attempt at going over 5,000fps. It was made by necking down a .378 Weatherby Magnum case to a .22-caliber.
The round was built by Ackley for Bob Hutton of Guns & Ammo magazine and the book's Technical Department. It's one and only goal was to set .22-caliber rifle cartridge velocity records. Guns & Ammo never officially published the velocities they were able to shoot; the round was intended solely to exceed 5,000 ft/s (1,500 m/s) muzzle velocity.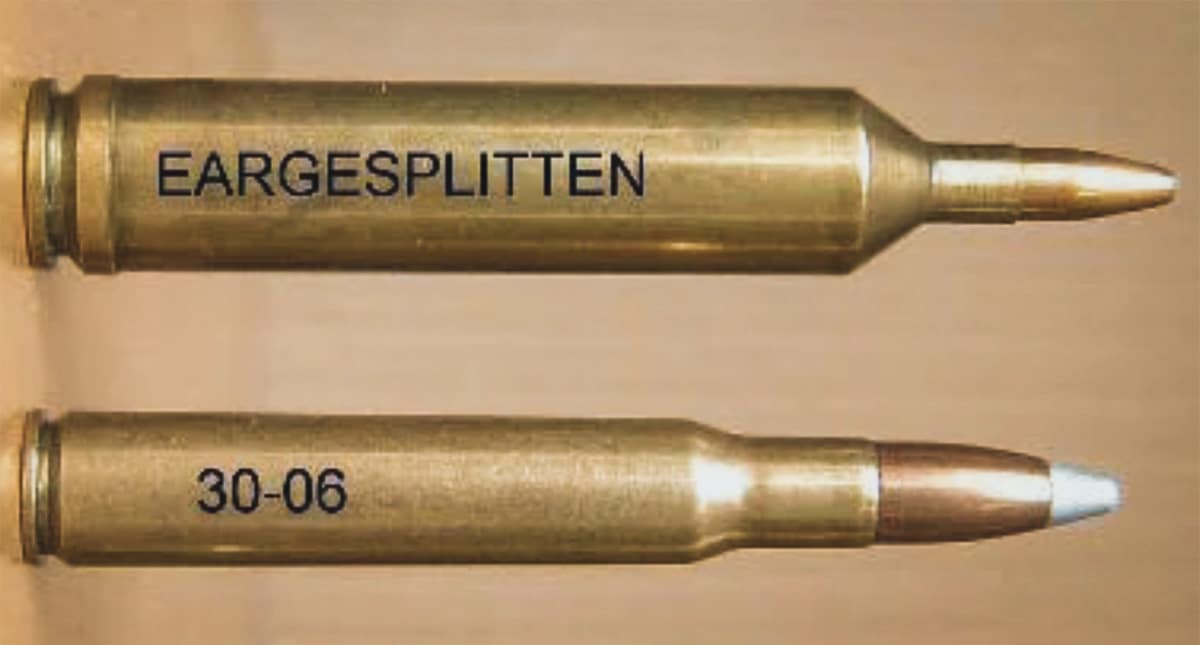 However, the general consensus is that it topped out at 4,600 fps. Which is still screaming fast.
When the Eargensplitten Loudenboomer was introduced, the .220 Swift was the fastest commercially available cartridge, moving at 4,200 fps. It was a complete success, and people like Frank Glaser, "Alaska's Wolf Man," preferred it when working as a government wolf hunter. Shooting similar-weight bullets as the .220 Swift, the Loudenboomer is 400 fps faster.
Other than breaking records, the .22 Eargensplitten Loudenboomer isn't all that practical and, therefore, never gained popularity. If the humorously named cartridge were to somehow come back from the dead, it would probably find itself in the varmint-hunting world. However, that is very unlikely. The Loudenboomer will forever live as a myth to most people and won't be heard ringing steel at the local range.
RELATED – 454 Casull: A Legendary Handgun Hunting Cartridge
---
.338 Razorback
The .338 Razorback turns heads. While its ballistics are nothing to write home about, it's about as cool-looking as it gets when it comes to wildcat cartridges. The small casing and big bullet are the combinations that make this cartridge so unique. Taking a modified 10mm Auto casing, Jim Caudill and Ron Williams of RMW Xtreme created a subsonic .338 caliber that fits in an AR-15 platform.
The .338 Razorback is not one of those screaming fast cartridges; in fact, it's the opposite. It's slow as shit. A 300-grain bullet leaves the muzzle at around 900 fps. The closest subsonic comparison on the market right now is the 8.6 Blackout, which is somewhat similar to the .338 Federal when supersonic.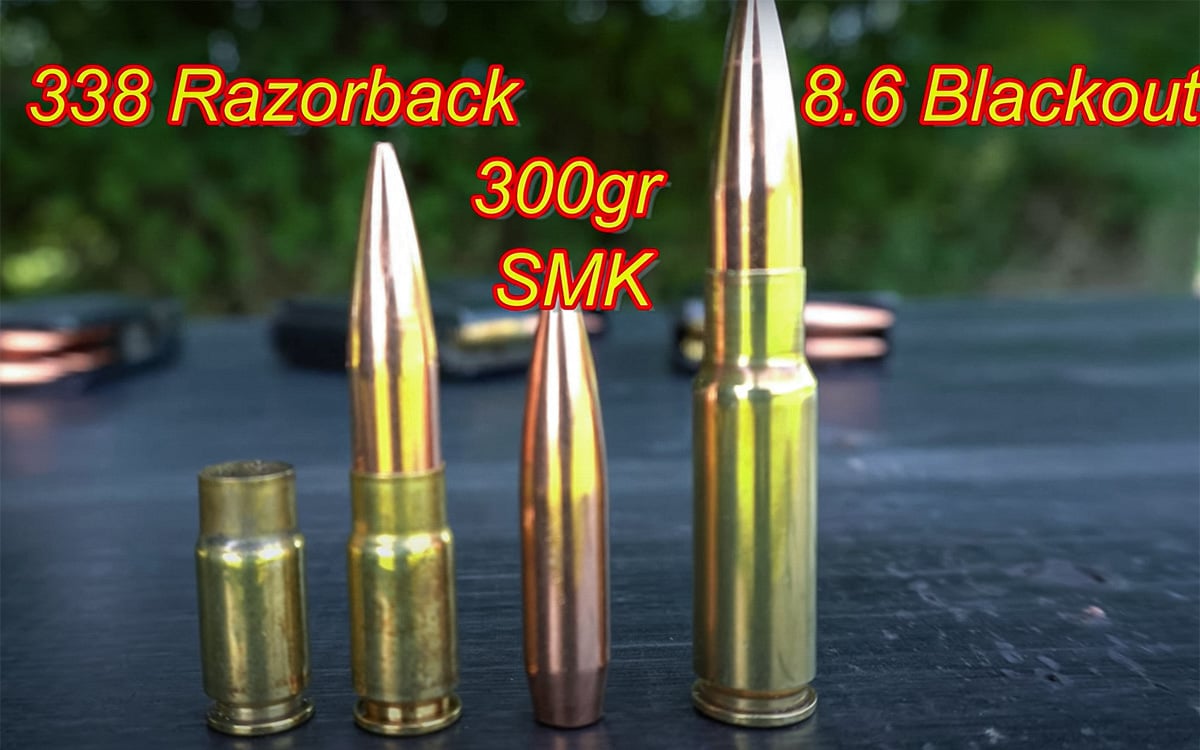 The 8.6 Blackout is about 100 fps faster than the .338 Razorback. The real difference is in the platform. The Razorback is optimized for the AR-15 platform, whereas the 8.6 was built around the larger AR-10.
The .338 Razorback is made to be subsonic, plain and simple. The reduced sound signature makes it great for hunters who have sensitive hearing and still need 300 grains of knockdown power. Designed around the AR-15 platform, the Razorback uses a 6.8 SPC bolt carrier and magazine, modified extractor, and 8.5-inch barrel and is capable of hits out at 300 yards. This cartridge is weird but in a good way. I don't know how else to put it.
GOOD GEAR – Stay Warm By the Campfire With the BRCC Freedom Flag 2.0 Blanket
---
.375 RAPTOR

In 2016, Arne Brennan, one of the people behind the 6.5 Grendel, announced the new .375 RAPTOR. This wildcat cartridge is made by simply necking up a .308 Winchester casing to .375 and trimming it to length. This big-bore hunting cartridge was designed to work directly with existing .308 and 7.62 NATO platforms, only requiring a barrel change to get running.
The ballistics of the .375 RAPTOR is impressive, to say the least. With up to 3,600 ft-lbs of energy at the muzzle and over 2,000 ft-lbs at 300 yards, this cartridge can take any game in North America. Bullet weights range from 175 to 350 grains, giving you a wide variety of options, both supersonic and subsonic.
The .375 RAPTOR is impressive compared to the .375 Win. Shooting a 235-grain bullet, the .375 RAPTOR is 675 fps faster than the Winchester. At 2,675 fps, the RAPTOR is only 325 fps behind the classic .375 Holland and Holland (H&H), known for its legendary stopping power.
The .375 RAPTOR was designed as a hunting cartridge and suited for such tasks. The .375-inch diameter meets the legal requirements for dangerous game hunting in the African nations of Tanzania and Botswana.
RELATED – Are Hunters Seeing Shortage of Ammo as Seasons Get Underway?
---
.510 Whisper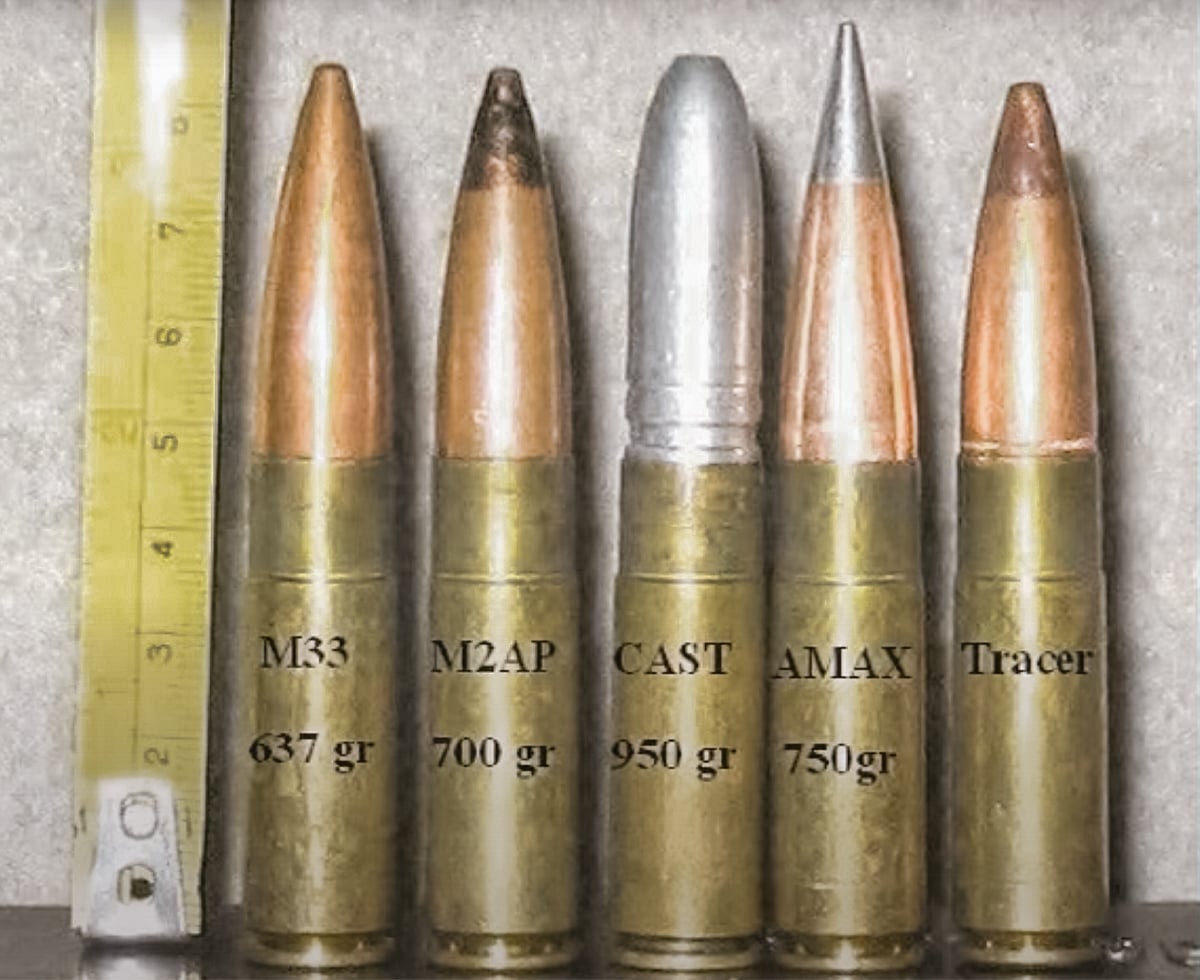 The .510 Whisper is another brainchild of J.D. Jones and SSK Industries, creators of the .300 Whisper, also known as the .300 Blackout. Like the rest of the Whisper family of wildcat cartridges, the .510 is designed to be subsonic. The brass casing is made by shortening .338 Lapua or .416 Rigby brass and necking it up to .50 caliber.
The ballistics of the .510 Whisper is as good as you can get for subsonic performance. When going subsonic, you are limited by velocity to avoid the loud crack that goes along with breaking the sound barrier.
This means that a 40-grain .22 Long Rifle bullet makes about the same amount of noise as a 690-grain bullet does in the .510 whisper. The heavy bullet is extremely efficient and holds its velocity well over long distances.
Comparing it to other subsonic cartridges like the .300 Blackout is easy. The .510 Whisper produces the same muzzle report and hits with a bullet three times as heavy. As of now, the .510 Whisper is limited to bolt rifles as it is too big for AR-10-style platforms.
The .510 Whisper is a dead-quiet can of whoop-ass. Anything on planet earth that you would want to hunt quietly is on the menu for this cartridge.
GOOD GEAR – Bring Cafe-Quality Coffee to Your Kitchen With the BRCC Fellow Ode Gen 2 Grinder
---
The 12 Gauge From Hell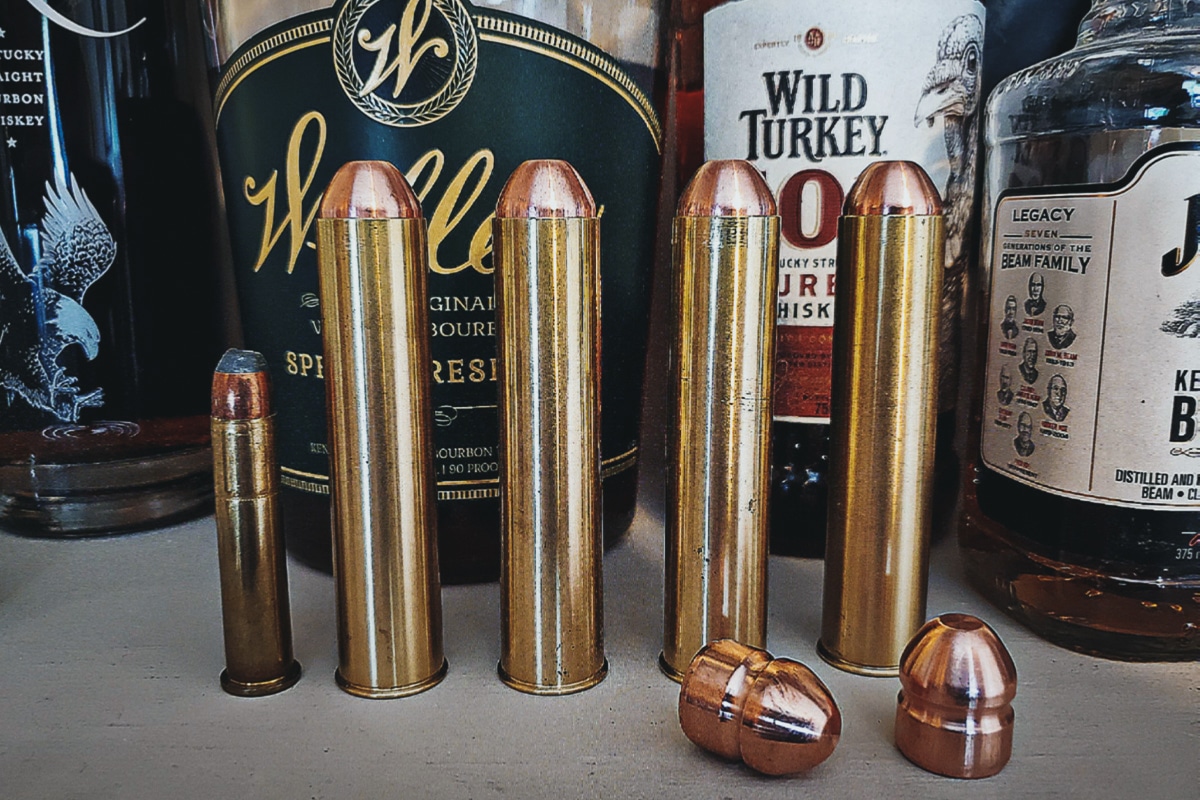 The 12 Gauge From Hell, or 12 GFH for those trying not to scare someone out of shooting it, is absolutely terrifying. The 12 GFH case is made by inserting modified .50 BMG cases into a 12-gauge high-base cup. Ed Hubel is attributed with making several shotshell-based cartridges, one of which is the 12 GFH. Very much the opposite of Bill Eichelberger, Ed primarily experimented with big bores, everything from .458 to .700 caliber.
The 12 GFH's 15,396 ft-lbs of energy makes the .50 BMG's 13,241 ft-lbs look cute. Most people can't even comprehend the .50 BMG's energy, so let's make it easier. It hits five and a half times harder than grandpappy's 150-grain .30-06 hunting load. This behemoth can fire a 600-grain bullet at 3,400 fps.
The uses for this cartridge are limitless. T-Rex, triceratops, and stegosaurus are all within the capabilities of this cartridge. Seriously, though, this cartridge is capable of taking anything on the planet.
---
Wildcats and the Future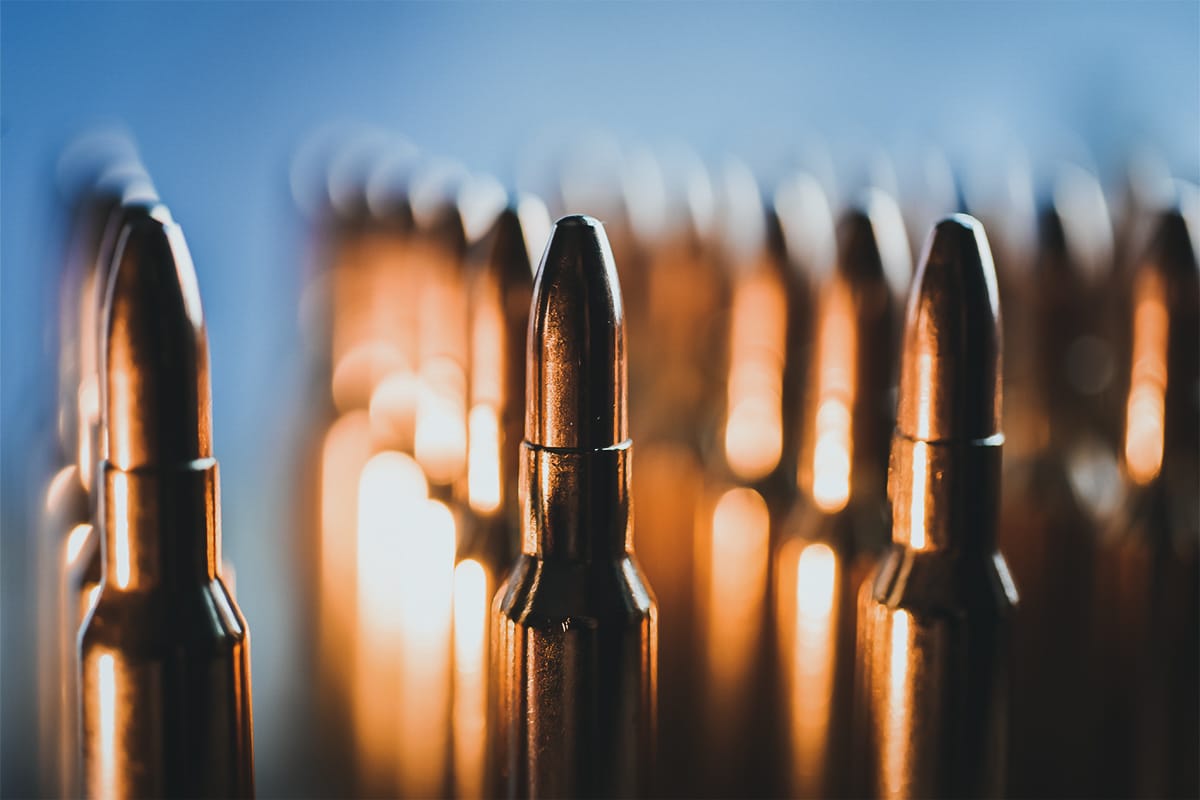 Wildcatting is not dead. There is still a dedicated subset of the firearms community that continues to push the limits of what's possible. 100 years ago, everyone was chasing velocity. Today, many wildcatters are going in the other direction, trying to come up with the hardest-hitting subsonic cartridge possible.
Wildcatters have always been limited by the rifles and handguns on the market. Most individuals cannot make extensive modifications or build their own firearm to house an experimental cartridge. That leaves building off what already exists.
It started with single-shot rifles, like the Sharps Falling Block and Remington Rolling Block rifles. Then it evolved into bolt rifles, like the Mauser 98, Winchester Model 70, and Remington 700. Today, it is the AR-15 and AR-10 platforms. We will continue to see new cartridges being made to fit those platforms.
---
READ NEXT – The History of the Recce Rifle and How To Build Your Own