Model: Savage 1911 Pistols
Forged stainless-steel frame and slide
Dual recoil springs
Tritium sights
Price: $1,349 – $1,499
Savage Arms is taking aim at America's pistol, the 1911, with a new addition to its handgun lineup. The spec sheet for Savage's take on the classic design reads like a 1911 buyer's wishlist, and prices start at $1,349, which is a little steeper than some might expect. You can choose from a .45 ACP or 9mm chambering, three finishes, and frames that come with or without a Picatinny rail for mounting accessories — a total of six possible configurations.
Today's 1911s trace their roots to a John Browning design penned more than a century ago, but Savage is offering this pistol with some of the modern features that have kept the platform relevant in recent years. If you know a bit about gun history, a Savage 1911 is a bit ironic since it was the Colt 1911 that ultimately beat out the Savage Model 1906 pistol in .45 ACP in the 1907 Army Pistol Trials held just before Christmas of that year. The 1911 went on to be the standard U.S. military sidearm for 80 years.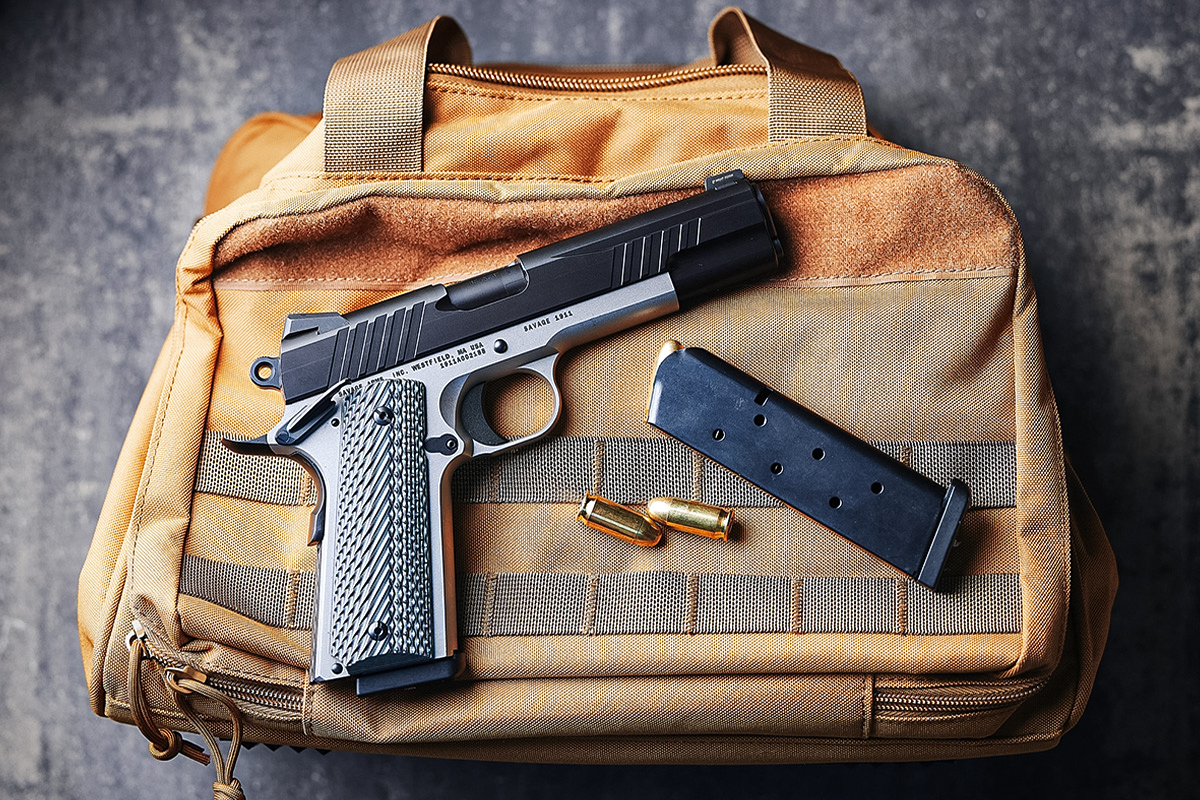 The new Savage 1911s start with a forged stainless-steel frame and slide. The 5-inch barrel is standard fare for Government-model 1911s, but the 11-degree target crown is a nice touch that protects rifling and can improve accuracy. The nitride-coated firing pin is another feature that helps this iteration of the 1911 stand up to hard use better than the original. Adjustable tritium sights make it a more practical defense pistol, as does the optional lower accessory rail for a laser or light.
This approach puts the Savage 1911 in a sweet middle ground for most buyers. It's more refined than sub-$1,000 pistols from Rock Island and Citadel, but more attainable than premium guns from Kimber and Wilson Combat. That means you'll get the features you need most without the costly hand-fitting and personal attention that come with high-end 1911s.
The factory upgrades Savage chose aren't just about looking good — this is a pistol that should have no problem riding on your hip as a carry gun, logging thousands of rounds at the range, or escorting you into the backcountry on hunting and fishing trips into predator country. It's a pistol you're meant to use.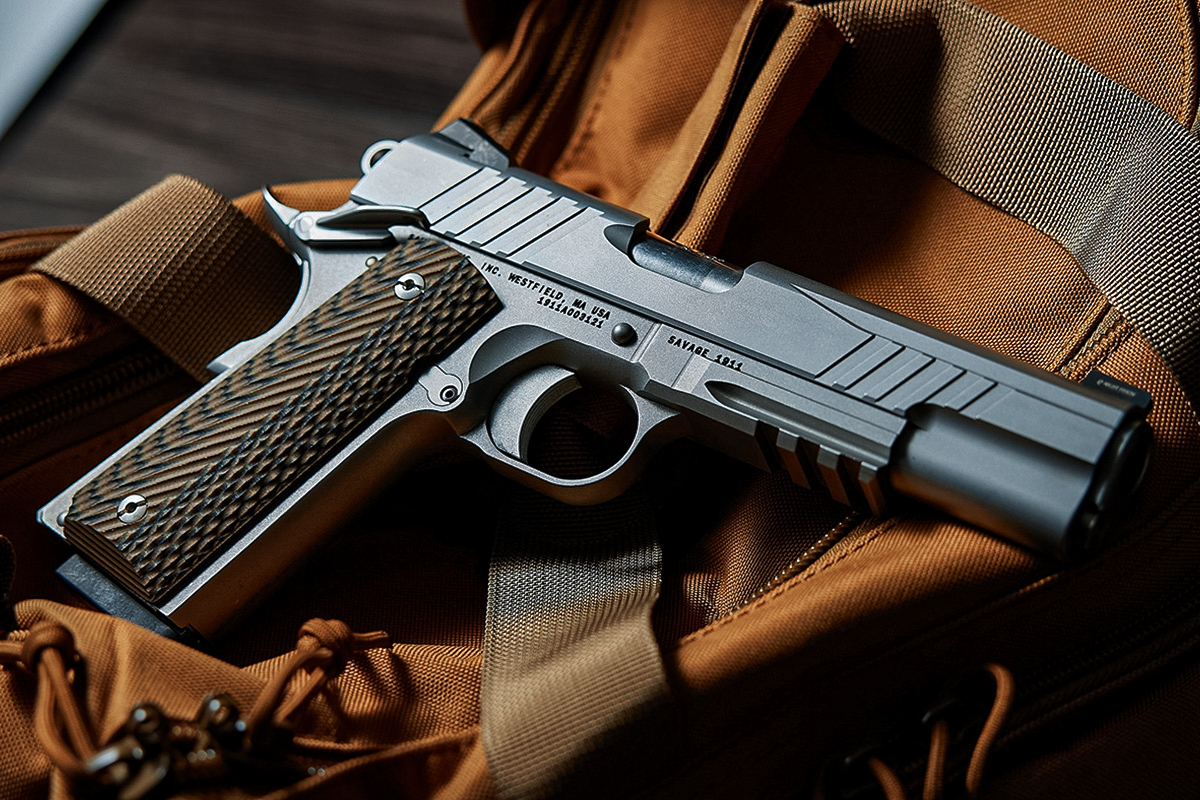 Savage Arms has a long — and at times rocky — history of building firearms. The company's first pistol, which ultimately became the Model 1907 pocket pistol on the civilian market, lost the aforementioned and lucritive U.S. military contract to the Colt 1911. Savage handgun production continued until the late 1920s and included several small, semi-automatic pistols that offered innovative features for the time, like double-stack magazines.
At its height, the company produced millions of Thompson submachine guns, Lee Enfield No. 4 rifles, and various aircraft machine guns during World War II. Financial troubles nearly doomed Savage Arms during the 1980s. Prior to this 1911, Savage reentered the handgun market with its bolt-action 110 PCS, which borrows its action from the company's rifles, and with the micro-compact Stance polymer-framed pistol.
With this line of 1911s, it's clear that Savage listened to its customers. It's a solid value for the money that you can use without babying it and still have a pistol you're proud to show off. How many 1911s do we need? The answer remains the same: just one more.
GOOD GEAR – Conquer Your Taste Buds With the BRCC AK-47 Espresso Roast
---
Savage Arms 1911 Pistol Specs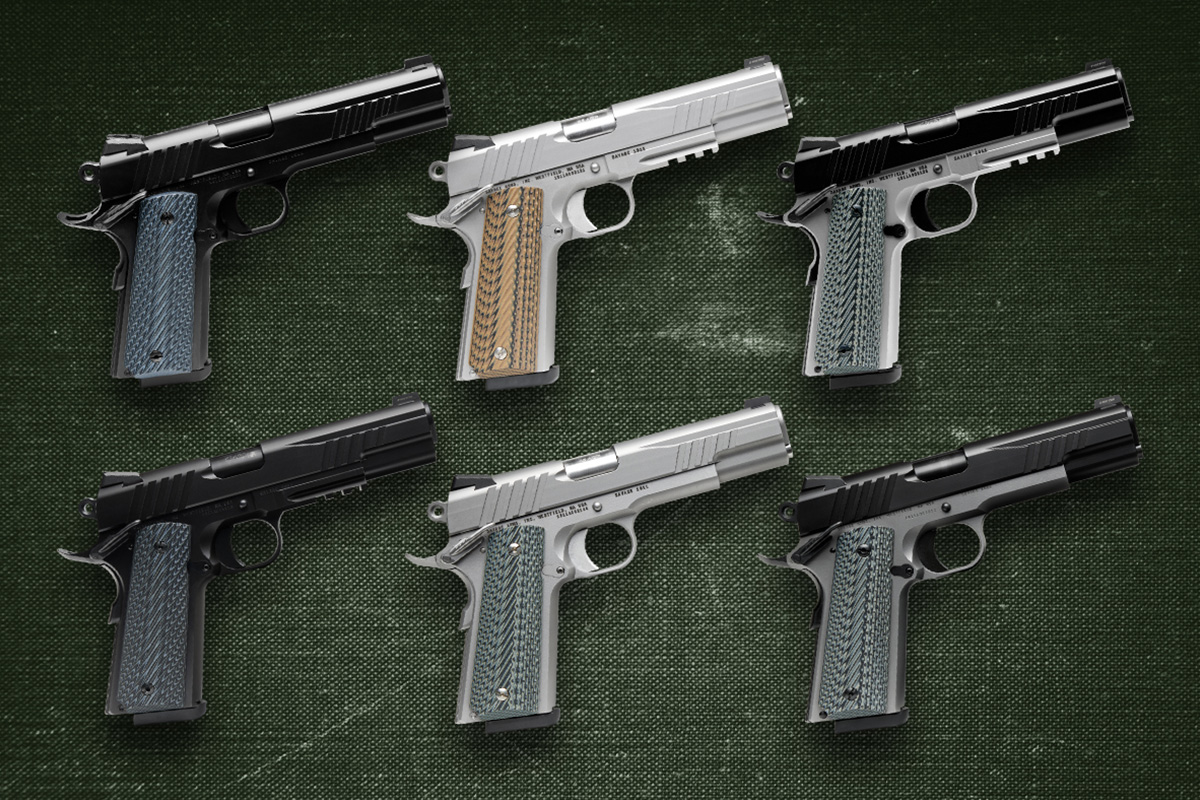 Caliber: .45 Auto, 9mm
Action: Single-action only
Capacity: 8+1 (.45 Auto) or 10+1 (9mm)
Barrel length: 5 inches
Frame: Stainless steel
Slide: Stainless steel
Finish: Black Melonite, stainless steel, or two-tone
Safety: Ambidextrous thumb safety
Grips: G10
Sights: Novak Tritium
MSRP: $1,349 to $1,499
---
READ NEXT – Dan Wesson DWX Finally Released After a Nearly 4-Year Wait