I've been fortunate in my career to be surrounded by an eclectic group of professionals, from Green Berets and Army Rangers to some of the best backcountry hunters alive today. All these friends and peers have taught me a thing or two about living off your back at, or above, the treeline.
Yet the truth is, whoever you are, life in the backcountry is hard; it's not for everyone. But there are ways to make it suck less. For those new to hunting or adventuring deep off-grid or old dogs who can still learn a thing or two, here are a few backcountry hacks, tips, and tricks to make life easier in the mountains.
---
The No-Cell Service Weather Forecast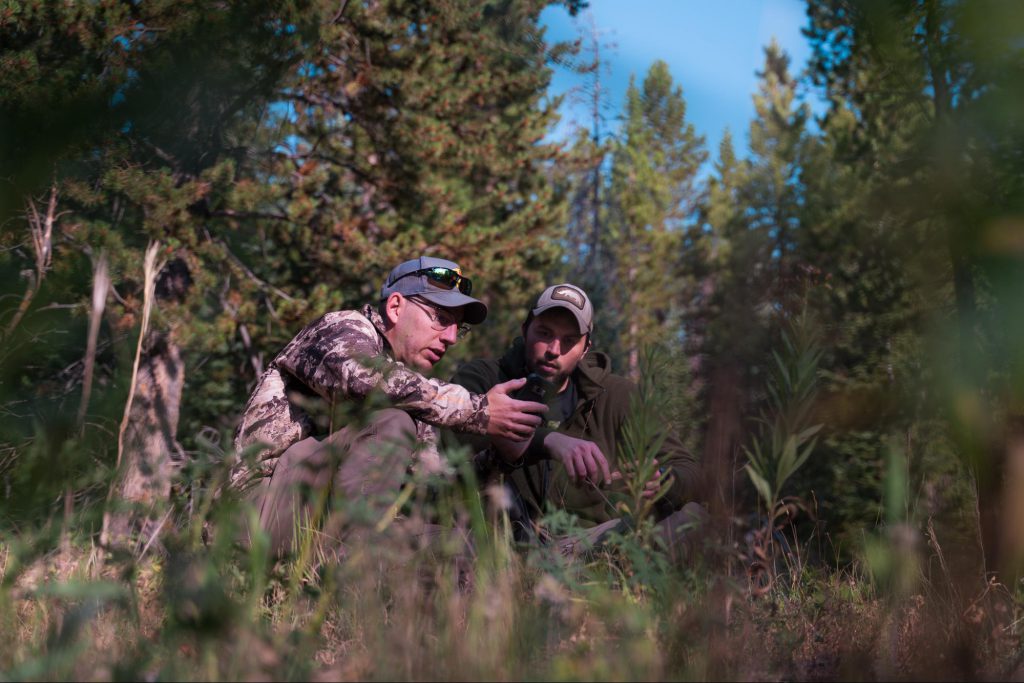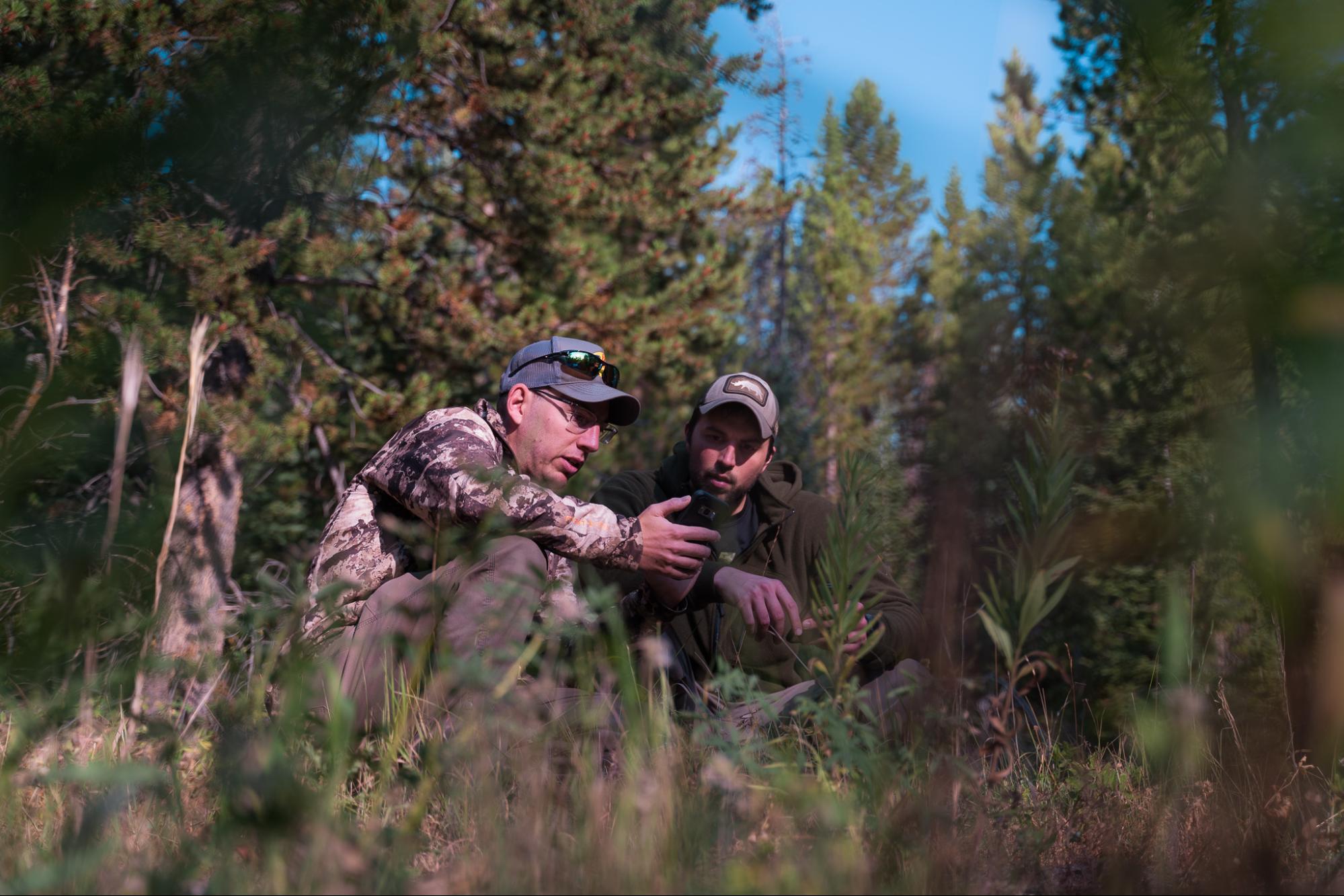 Cell service in the backcountry is spotty at best, and in many places, it's nonexistent. New technology like the Garmin InReach offers two ways to connect to weather information, even with zero cell service.
The InReach comes standard with a basic weather report that will give you a 48-hour forecast for free, but there's not a lot of detail. Their premium weather report provides you with a seven-day forecast, but it will cost you $1 each time you request it. Yet the mountains seem to generate their own weather patterns, and in many cases, the forecast changes often and rapidly.
Before going off-grid, I screenshot the daily forecast for the next 5-7 days. I also put a tech-savvy friend on standby back in civilization with directions to send me detailed weather updates every 48-72 hours. I have found this to be the best and most accurate method. They simply track the weather in the region I'm in and send text messages to the InReach with any changes from that first 5-7 day forecast.
Related: The Hunter's Most Important Item of Clothing – Stay Warm in a Treestand
---
Get More Out of Your Sleeping Bag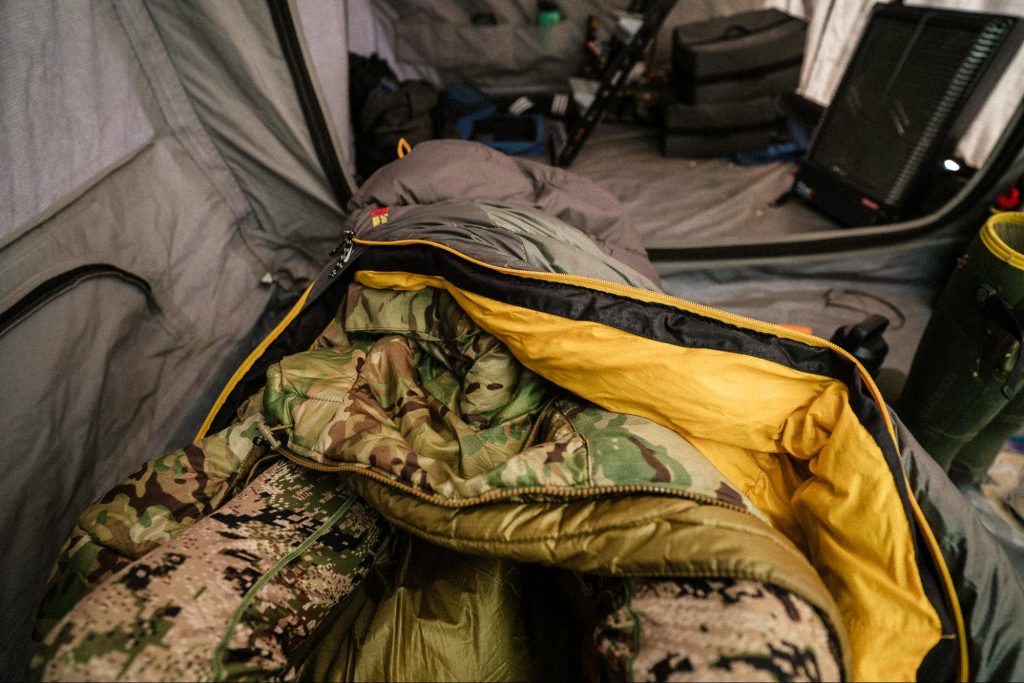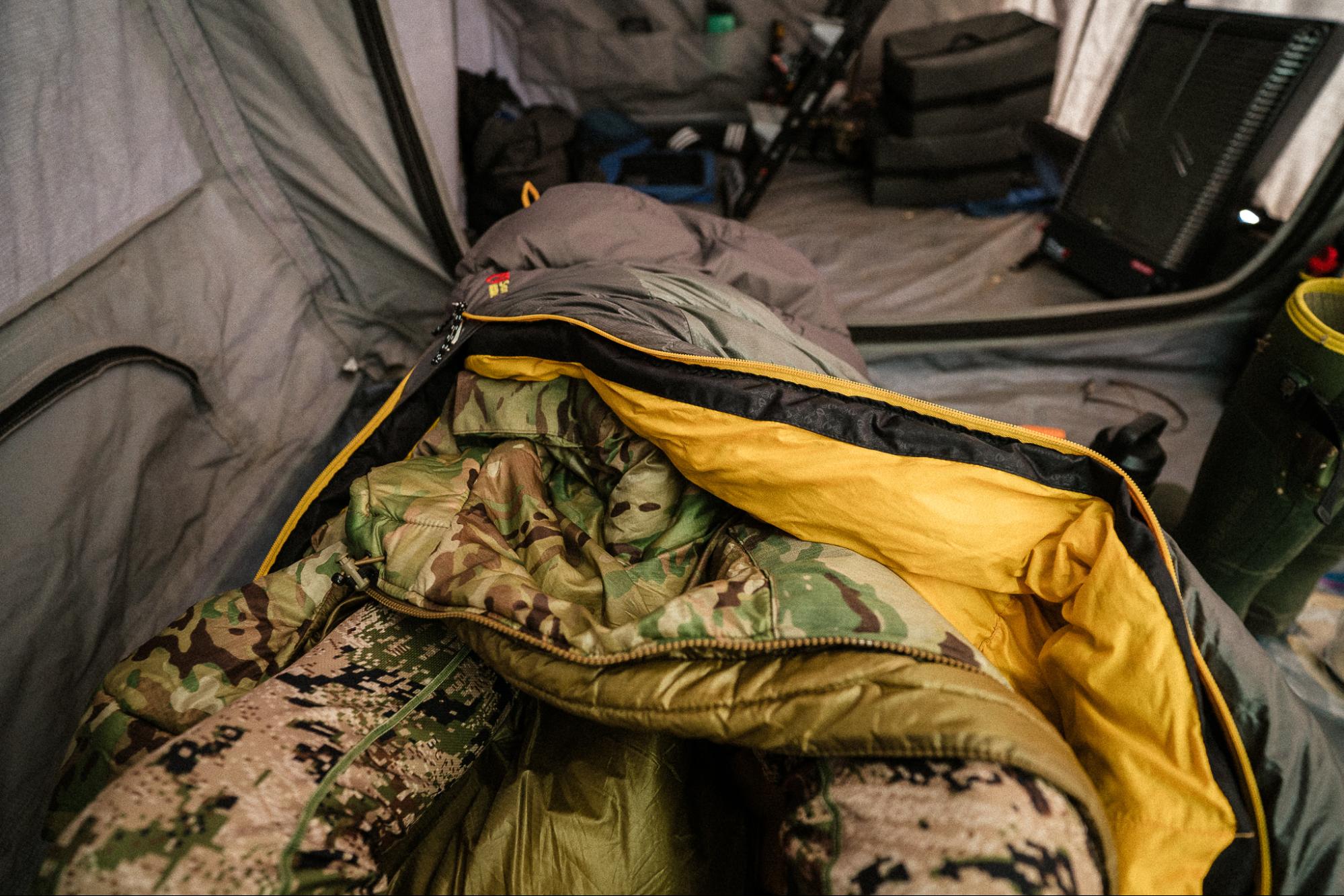 One of the heaviest and bulkiest items in a pack is the sleeping bag. You can save weight and space by using a lighter bag with a higher temperature rating with a few simple tricks. But, first, you need to understand how and why a sleeping bag keeps you warm. Sleeping bags trap your body heat inside them. It's as simple as that. The bigger your bag, the more space your body heat has to fill to keep you warm; that's why extreme mountaineering sleeping bags, called mummy bags, are slim and tight. A couple of tips:
Get naked. If the temps aren't freezing and you're finding yourself waking up cold it's probably because you're sleeping in your clothes and sweating. The air is cooling your sweat and making you cold.

If the temps plummet, get the bag warmed up, but not sweaty. Aron Snyder recommends doing 20 or so pushups right before hopping in your sack — just enough to get the old furnace going. You can also boil water, pour it in your Nalgene bottle, and use it as a mini heater.

Reduce the space in the bag that your body needs to heat. You can do this in several ways. If you have any additional layers lying around, stuff them in your bag. If your bag has a lot of foot space, putting a puffy jacket at the bottom wrapped around your feet will help keep them nice and toasty. If the situation is dire enough, you can pull as much of your pack as you can fit in over your sleeping bag or place it on top of you to help trap the heat in your bag.
Related: Hunting History – How Firearm Tech Changed the way Americans Hunt
---
Beware of Magnets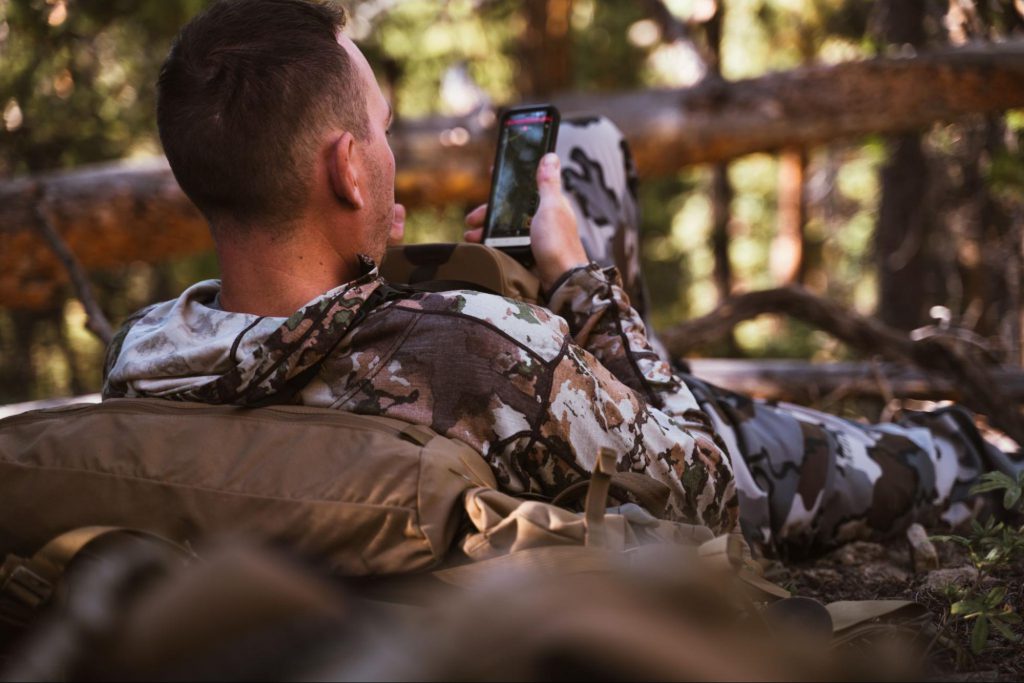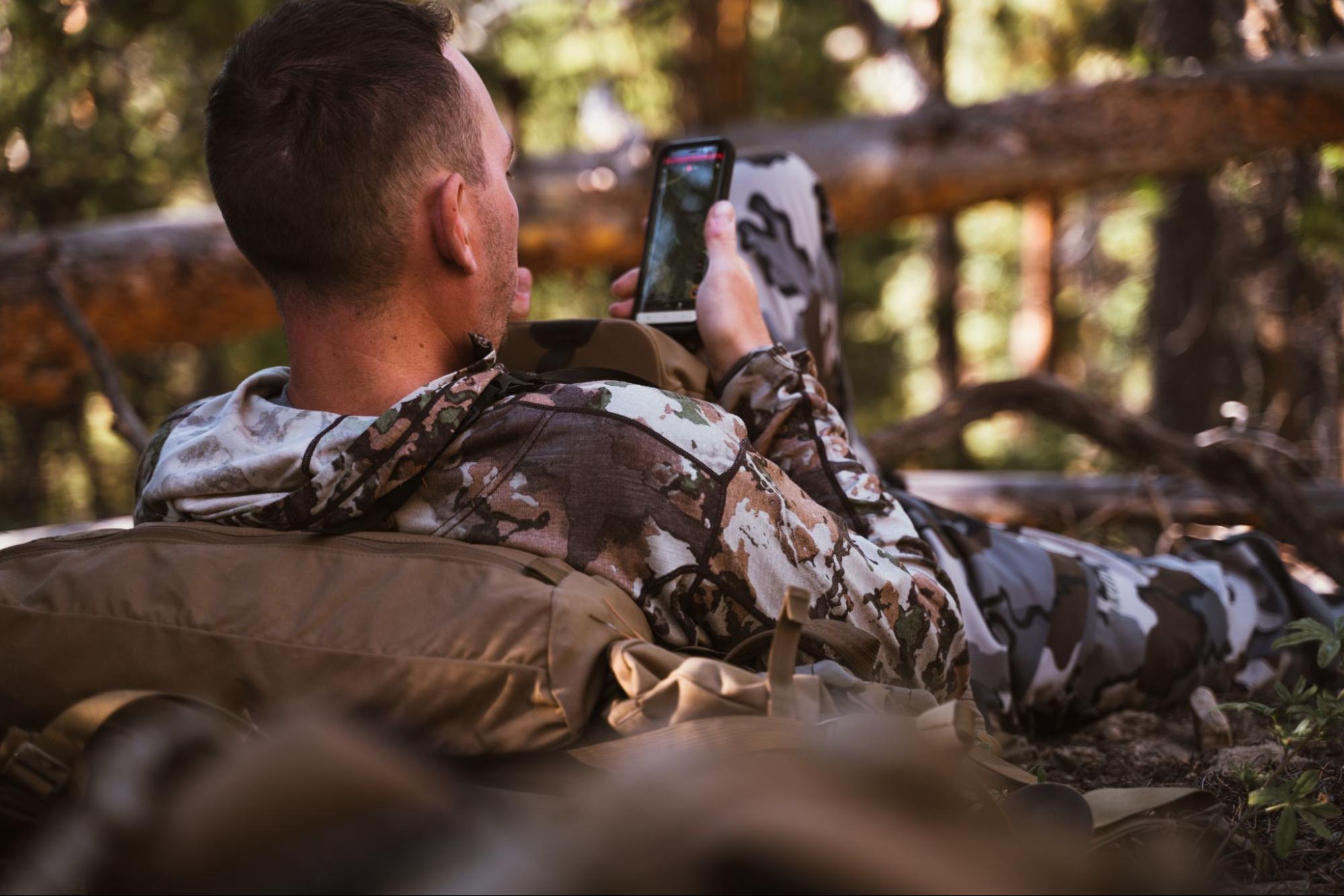 Many of the new bino harnesses on the market, including our Ultimate Bino Harness Shootout winner, have magnetic closures. While they're practical, we have learned that they interfere with a cell phone's internal compass.
While elk hunting in 2020, we tested this extensively, trying to navigate back to camp using two different phone apps. Each told us to go in different directions. Both were wrong. Beware, magnets in a bino harness or other gear can affect a phone's navigation ability.
Related: The 8 Best Archery Pro Shops From every Region of the United States
---
Blister Prevention with Leukotape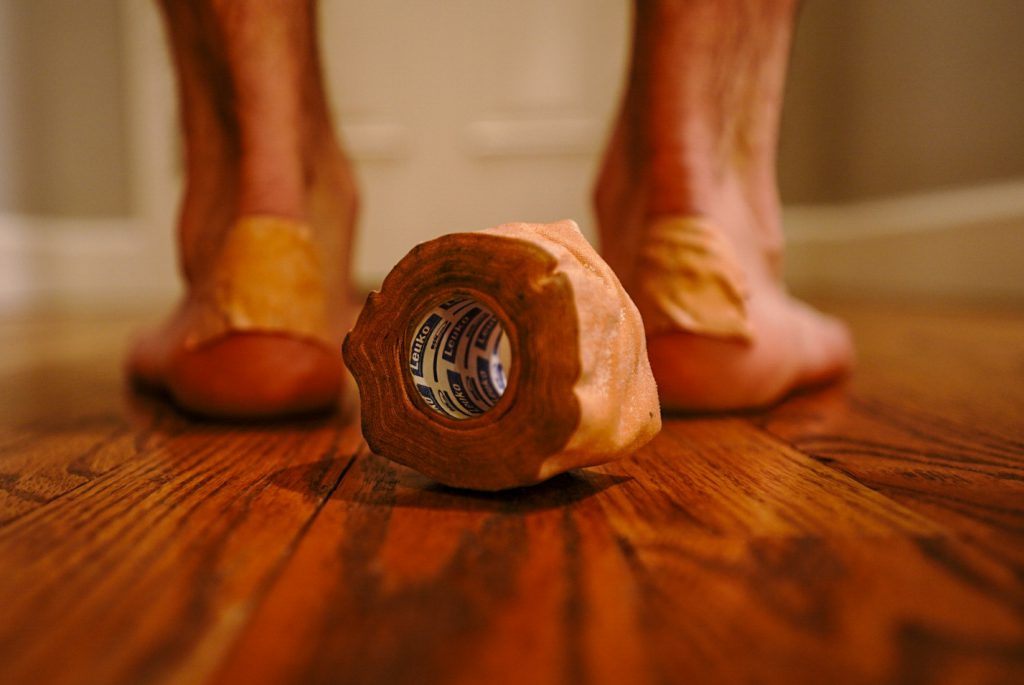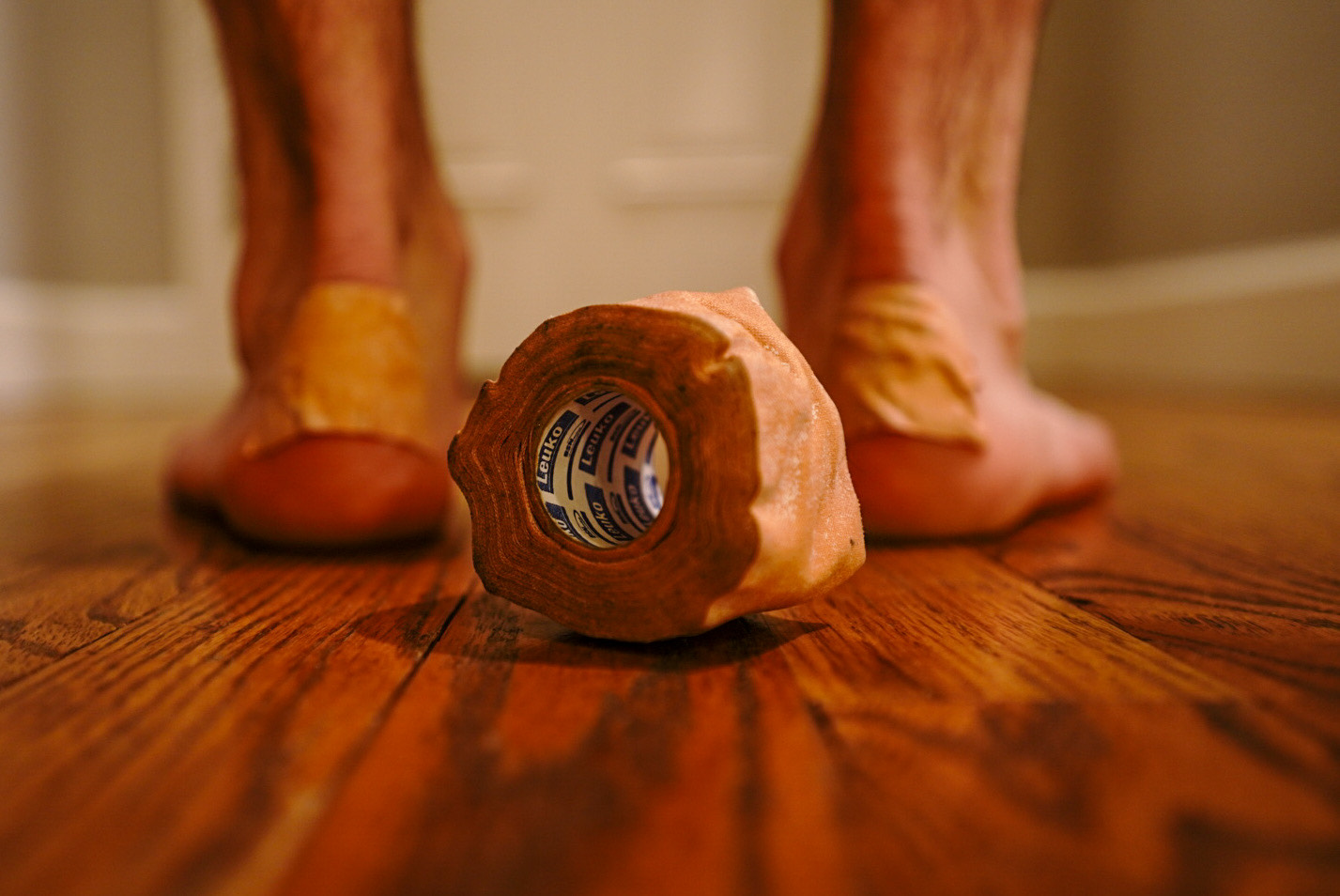 Leukotape is a sports tape made with a zinc oxide adhesive that sticks to your skin even if it gets wet or sweaty. It is similar in thickness to standard athletic tape, which means it won't cause any discomfort when applied to your foot. Notice this section is about blister prevention. Leukotape should be used as a preventative measure.
Apply it to spots where you commonly get hotspots or blisters before you even leave the trailhead. Or stop as soon as you feel a hot spot and apply the tape before it turns into a blister. Do not apply Leukotape after a blister has formed. Its adhesive is so strong that it will likely rip the skin off when you remove it later.
Related: Seeing in Animal Vision – The John Barklow Approach to Camouflage
---
Carry Cash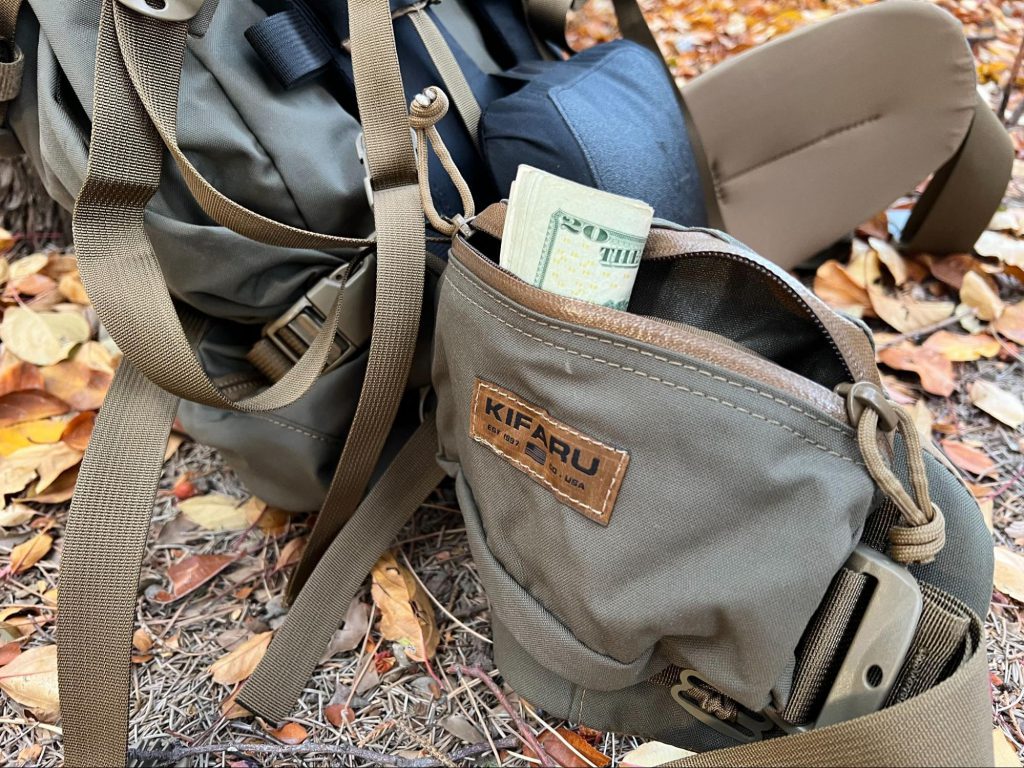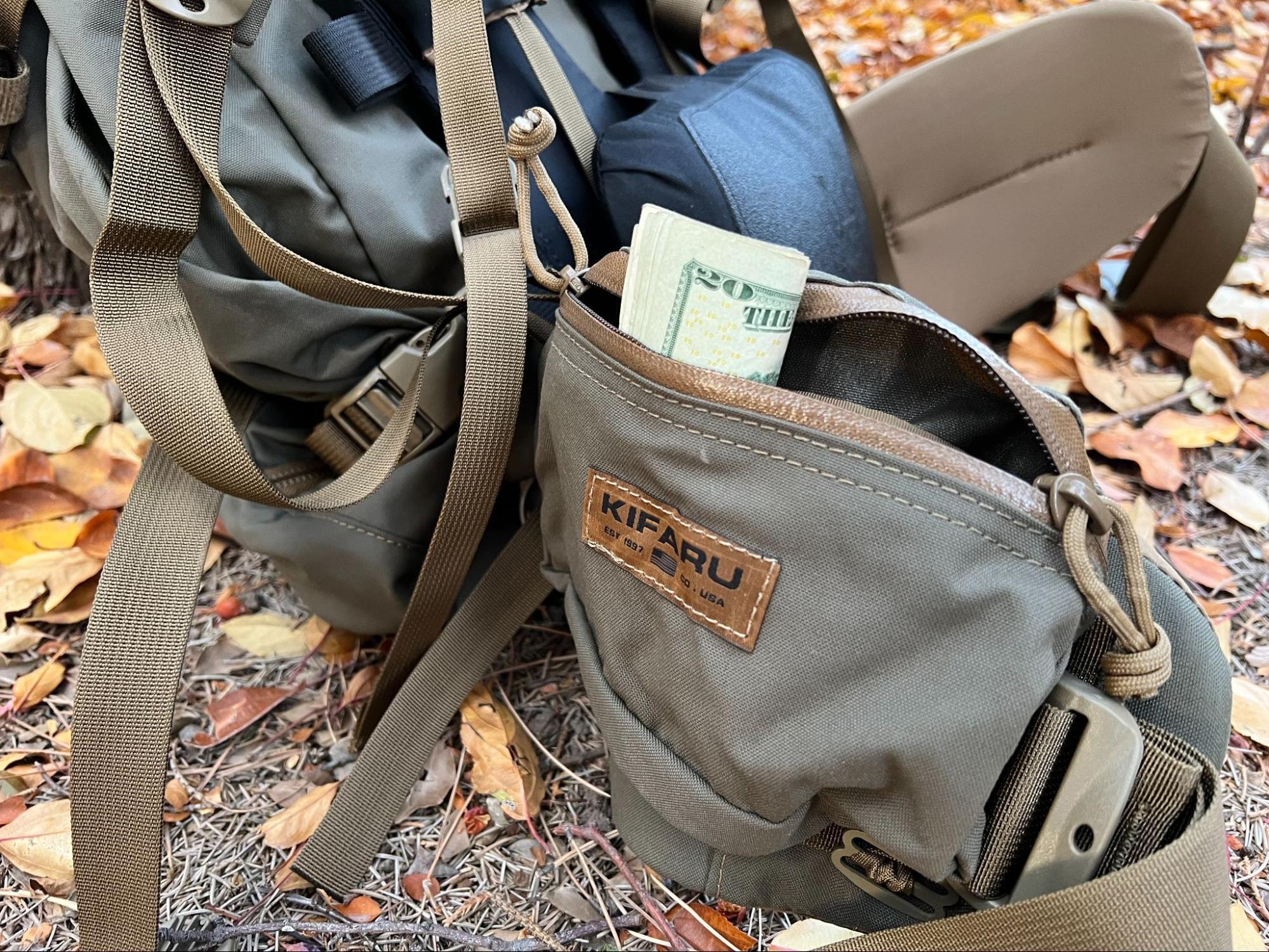 The mighty dollar makes the world go round, even in the backcountry. I carry $300 cash on me when venturing into the wilderness. If I get an animal on the ground and run into an outfitter with horses or mules, a few bucks can sway them to help me get the animal out in one trip with the burden on four legs instead of putting my legs through multiple trips.
Related: Starter Kit – Build Your Own Home Bow Shop With 8 Must-Have Tools
---
Know Your Firestarters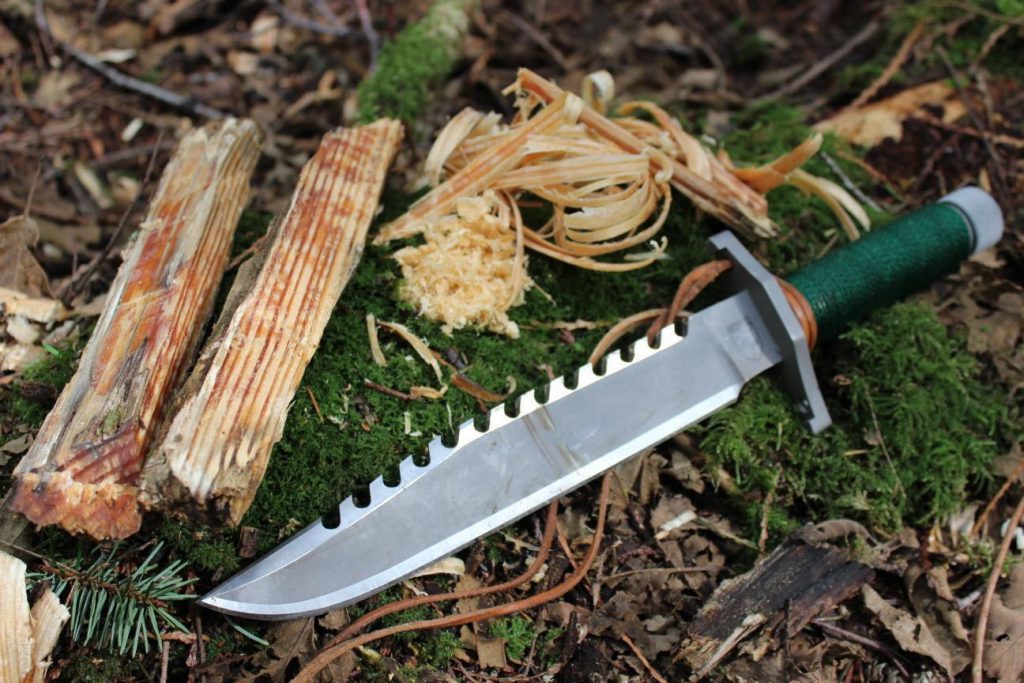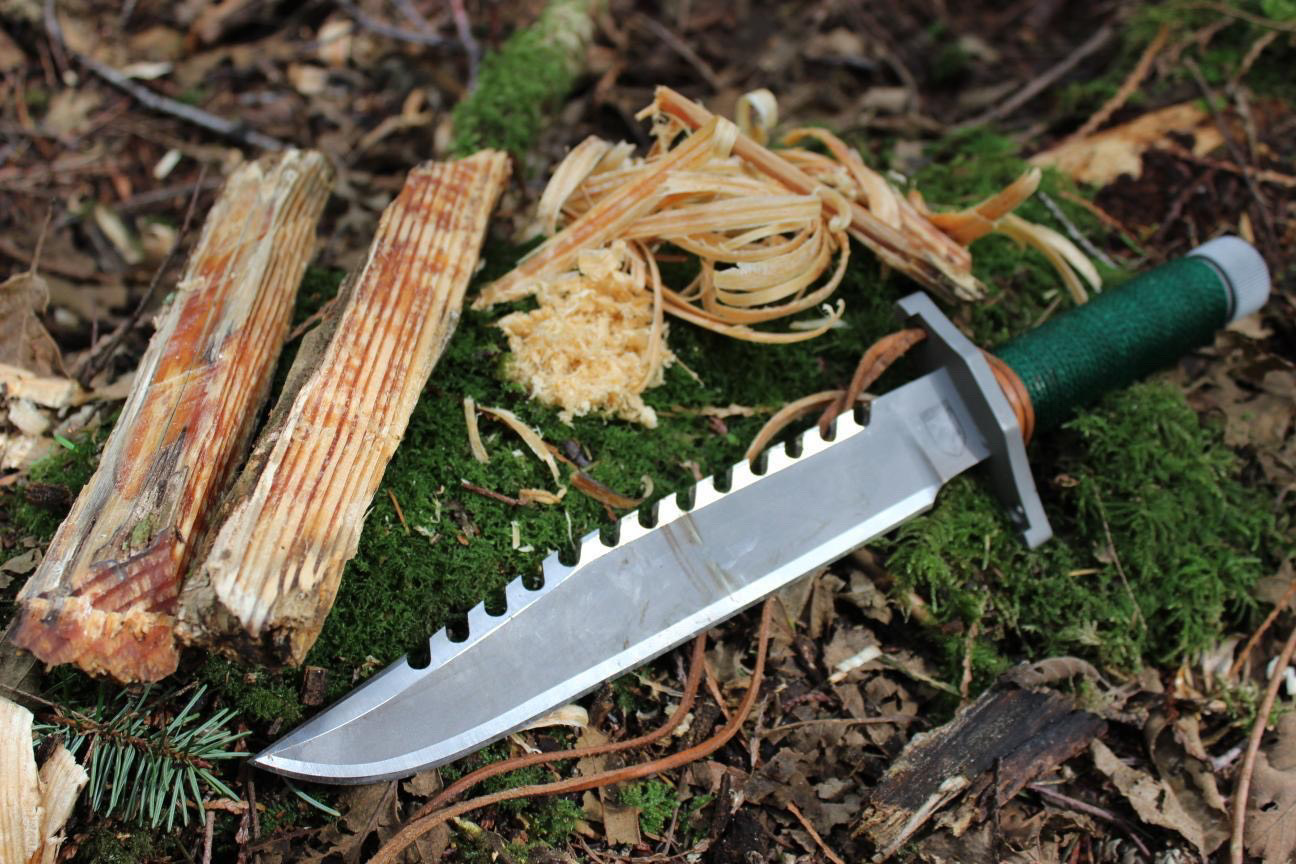 Fire is an essential tool in the backcountry. When it comes to fire starters, there are plenty of manufactured flammable materials on the market. The best one I've found is Trioxane. Trioxane tablets are issued to Army Ranger students attending selection in the winter months to build a fire in an emergency. They burn hot for a long time. But if you run out of store-bought fire starters, there are usually some natural ones around too.
Pine knots or fatwood is a great natural fire starter. If you're in an area with pine trees, you can likely find some in one form or another. A pine knot is a scar on a pine tree that has hardened pine sap on it. You can shave chunks of it off with a knife or a saw and use it to start your fire.
Fatwood is the easiest to find on a dead rotting pine tree where the limbs attach to the trunk. First, break or saw the limbs off at the trunk and look for a solid resinous core that is not rotted. These cores are preserved and weatherproofed by years of soaking in the sap. Once you find fatwood, shave thin slices off with a knife and use it to jumpstart your fire.
Related: Understanding Knives – Blade Shapes
---
Always Carry Rain Gear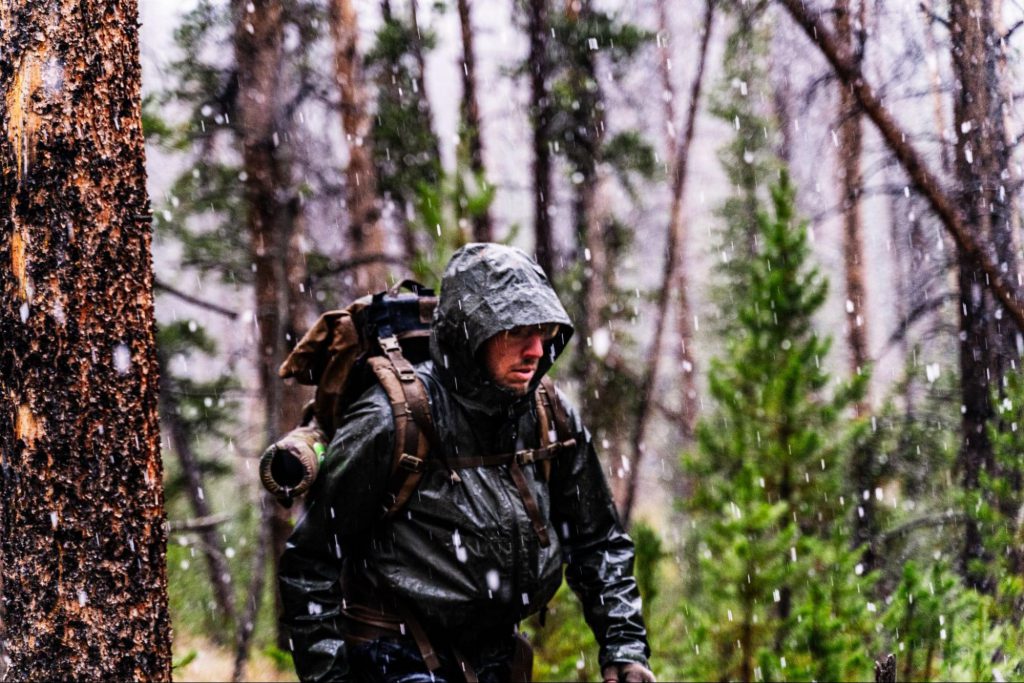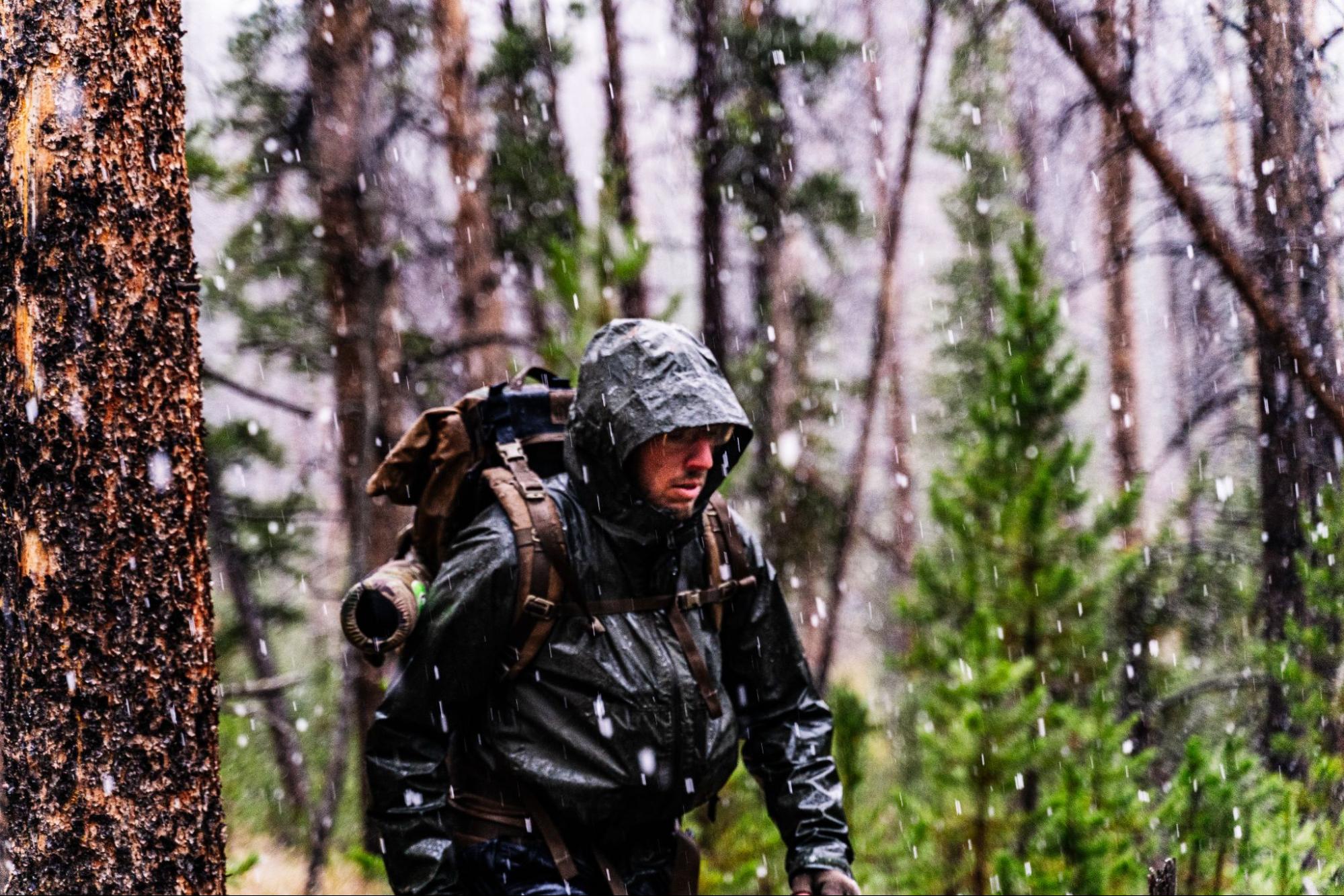 SITKA Gear big game product manager and former Naval Special Warfare cold weather instructor John Barklow calls rain gear an insurance policy in the backcountry.
Rain gear is a critical piece of equipment that should always be in your pack, even if you're hunting from the truck. Rain gear can become makeshift snow pants during freak snowstorms. The wind-blocking ability of a water-proof jacket can help keep you warm on windy glassing knobs. Breathable rain gear, like GORE-TEX, does not replace actual wind-blocking materials, but it helps in a pinch and does the trick when you're trying to save weight in your pack.
---
Read Next: Laura Zerra — Survivalist and Social Media Influencer — Is Not Afraid