Sitting quietly in the heart of the southern barbecue belt, the Crimson Tide state harbors a somewhat strange and fanatical affinity for Alabama white sauce. Although this obsession only began in 1957, their love affair with slow-cooked meat goes back 150 years. Alabama's barbecue has a long history of inclusion, influence, and independence.
Fred Sauceman, the aptly named barbecue expert and professor at East Tennessee State University, describes Alabama as residing between the two barbecue poles of Memphis and the Carolinas. The state's variety of tastes reflects that assertion.
"In northern Alabama, vinegar-based sauces akin to those in eastern North Carolina are found," Sauceman says. "Variations of tomato-based sauces that bear a kinship to those served from Memphis to eastern Tennessee are served throughout the state. In eastern Alabama, mustard, a South Carolina influence, finds its way into spicy sauces."
After the war of 1812, barbecue in Alabama became inextricably tied to politics. When large amounts of pork are smoked to fall-off-the-bone goodness, people gather. What better place to campaign and connect with constituents than a well-attended barbecue?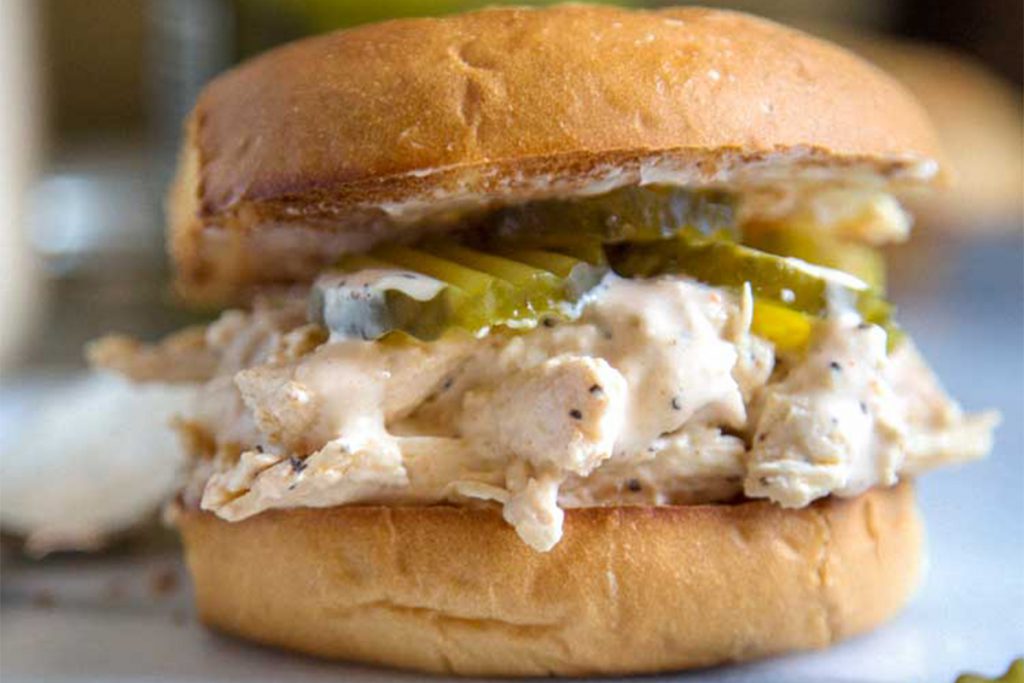 RELATED: Memphis BBQ: Dry Rub or Sauced, You Can't Go Wrong
"It is both urban and rural, black and white," Sauceman adds. "A product of the working-class culture of the mills and factories, integrating all, it is one of the state's most unifying and enduring symbols."
Of course, too much of a good thing can be trouble. Great food and plenty of alcohol wound up generating some violence at these events, and "morally upright" anti-barbecue candidates started to crop up. Needless to say, those candidates' political careers were short-lived.
Aside from barbecue politicking and unifying the people, Alabama has added one unique element to the barbecue mix: white sauce.
The tasty concoction of mayonnaise, apple cider vinegar, lemon juice, black pepper, and salt was credited to Robert Gibson at Big Bob Gibson Bar-B-Q restaurant in 1925. The sauce started as a staple in the barbecue kitchens throughout the state but has evolved to become a condiment that barbecue lovers add generously to their smoked meat.
The Best Alabama BBQ Joints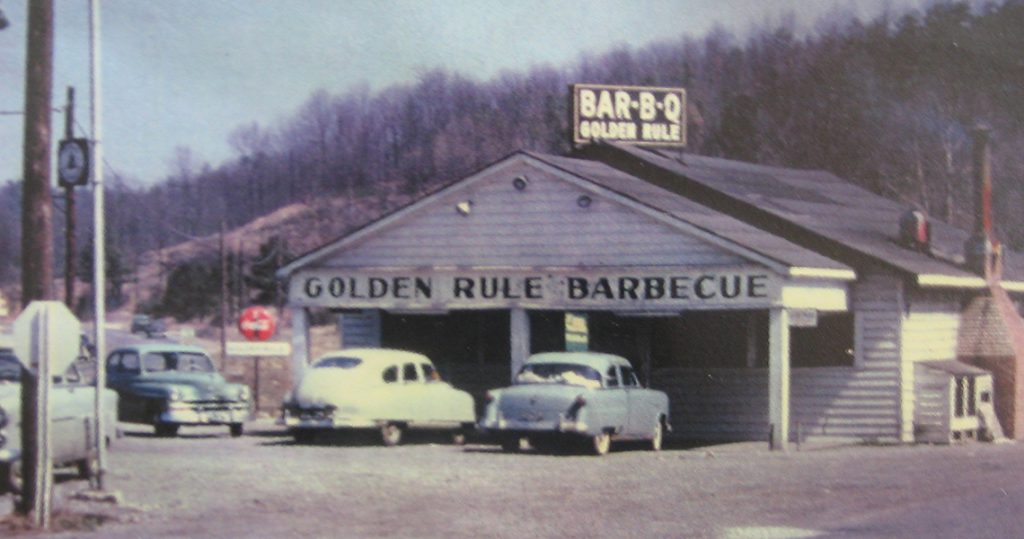 RELATED: North Carolina BBQ: You Say Tomato, I Say No Way
Golden Rule
Golden Rule is the oldest continuously running restaurant in the state of Alabama and the 16th oldest in the country. Opened in 1891, the restaurant originally served pork plates and beer — and sold cigarettes. When the automobile was invented and people hit the road, the joint also did the occasional car repair. 
Their menu has expanded a fair amount since opening, offering pork, chicken, beef, and rib sandwiches along with their generous plates, to which they'll happily add more for a buck or two extra.
Big Bob Gibson Bar-B-Q
Big Bob's: where white sauce began. Big Bob Gibson Bar-B-Q was founded in Decatur, Alabama, in 1925. Bob Gibson was an L & N railroad worker who honed his cooking skills on the weekends.
His preferred method was smoking meat in a hand-dug barbecue pit. The restaurant has been home to five generations of pitmasters for over 90 years, earning 15 World BBQ Championships for pork, brisket, ribs, and chicken, and five Memphis in May World BBQ Grand Championships.
Bob Sykes
Bob Sykes lit his first pit in 1957 and the fire hasn't gone out since — well, it's been started every morning at 3 a.m. ever since. Sykes and his wife, Maxine, started with a stand that sold ice cream and hamburgers in the Central Park area of Birmingham and quickly added the barbeque that he grew up on in the hills of western Tennessee. You can order family meals that feed five or 10 people, and they even have a Working Mom special.
Dreamland
According to legend, God visited John "Big Daddy" Bishop and told him to open a restaurant. So, that's exactly what he did, building the original Dreamland in Tuscaloosa, Alabama, in 1958.
Much like Golden Rule, the restaurant sold everything that the community needed, from burgers to postage stamps. But it was their hickory-fired ribs that put them on the map. They serve only one kind of southern-style BBQ sauce, which is vinegar-based and packs a little bit of heat.
Alabama White Sauce Recipes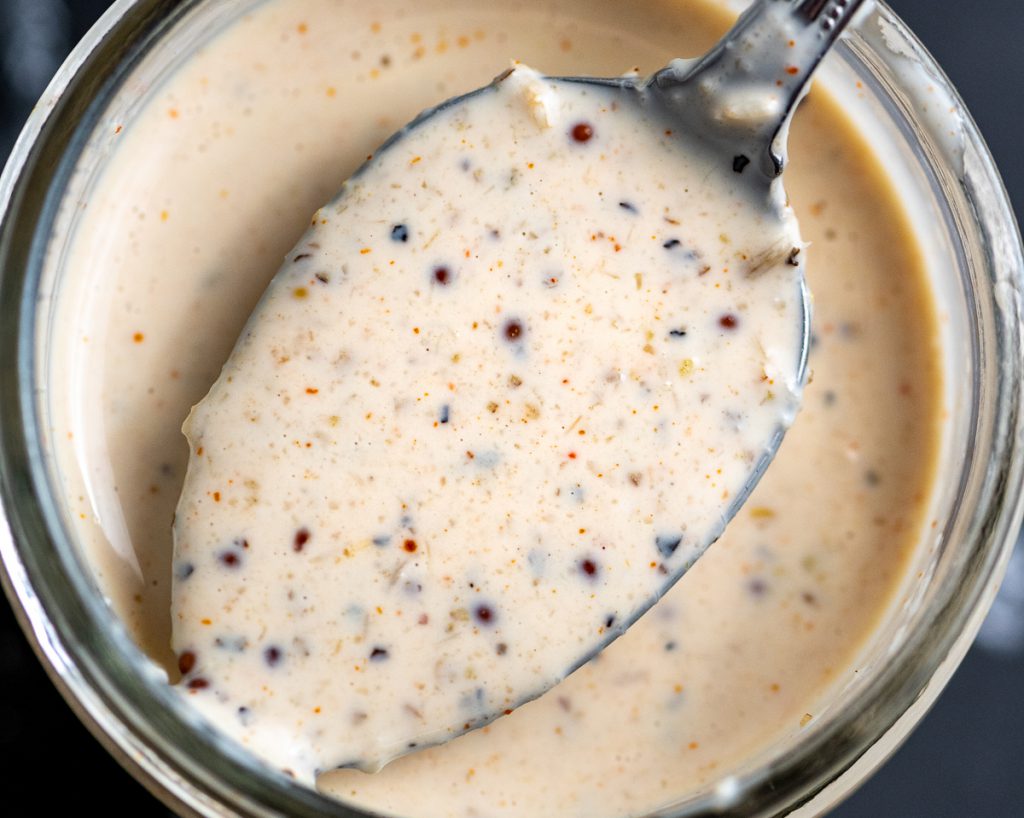 Related: Texas BBQ: Big, Like Everything Else in the Lone Star State
White sauce recipes generally share common ingredients, which you can easily whip up at home.
Alabama White Sauce Ingredients
Mayonnaise
Apple cider vinegar
Spicy brown mustard
Brown sugar
Horseradish
Lemon juice
Worcestershire sauce
Hot sauce
Garlic powder
Onion powder
Cayenne pepper
Salt and black pepper to taste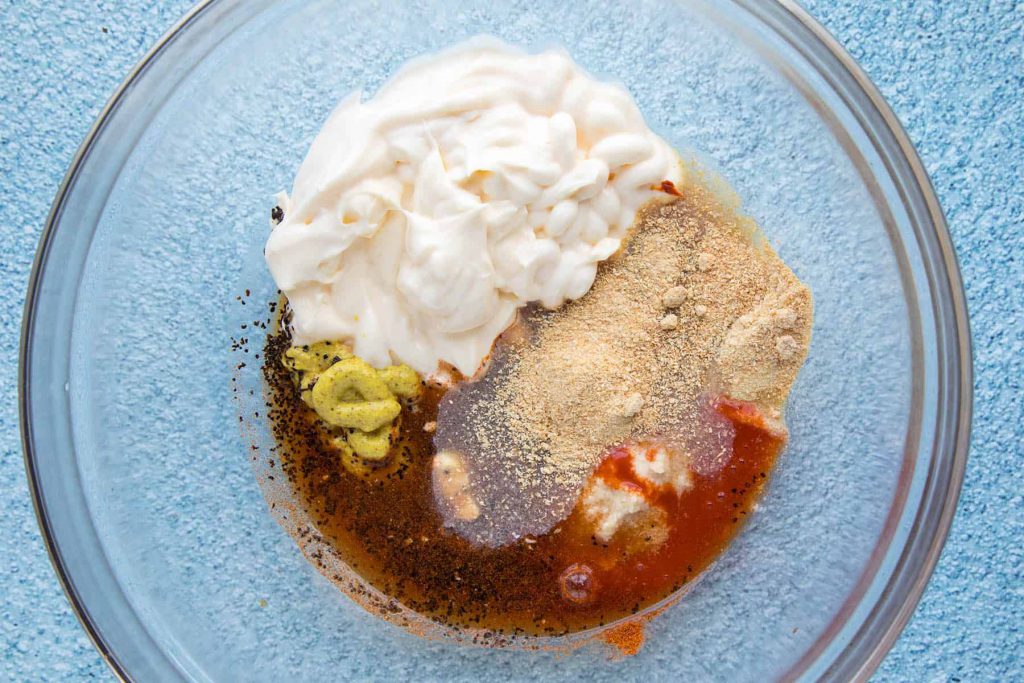 Directions
Add all of the ingredients to a large bowl and whisk till uniform throughout.
If your taste buds don't get turned on unless they get knocked around a little, add more horseradish, spicy brown mustard, or hot sauce.
For the unambitious, or those with fragile palates, cut the horseradish and replace the mayo with crema or sour cream.
Read Next: Mexican BBQ: Authentic as it Gets