Gun sales are a nebulous thing — they're hard to keep track of, and that's a good thing from a 2A perspective. Usually, we use the number of background checks run through the NICS system in a given time period to get a general idea of how many guns have been sold, but that info isn't exact, and it doesn't tell us what kind.
Fortunately, the folks at Gun Genius keep tabs on the monthly sales reports from GunBroker.com, one of the largest online gun and ammo e-commerce sites in the world. The reports tell us what guns are selling, new and used, in different categories on the site. And the year-end results for 2022 have been tallied!
Some of the rankings may surprise you, and others will not — some of the best-selling models continue to be tried-and-true standards.
Up first, these are the top 10 guns sold on GunBroker.com last year, with rifles, handguns, and shotguns all in the mix, both new and used.
---
Best Selling Guns of 2022 – Overall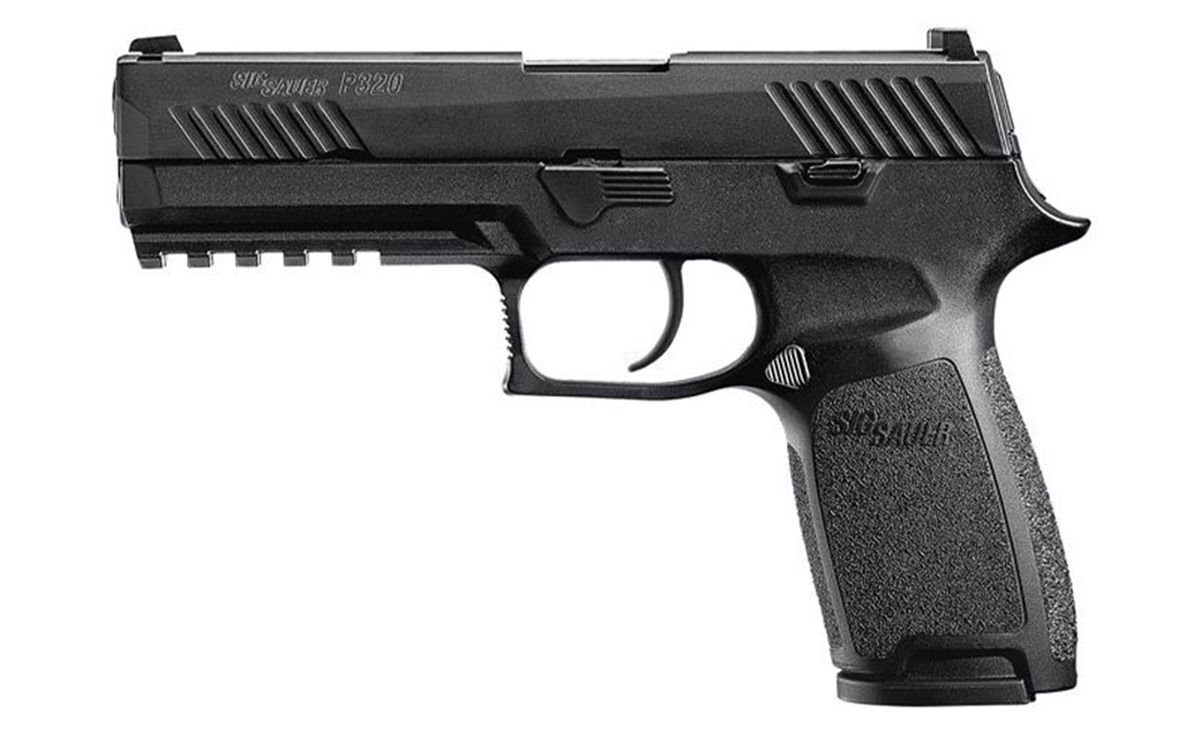 The popularity of this modular handgun and its many variants and possible configurations cannot be understated. You could argue it has taken Glock's throne as the bar-setting polymer striker gun.
---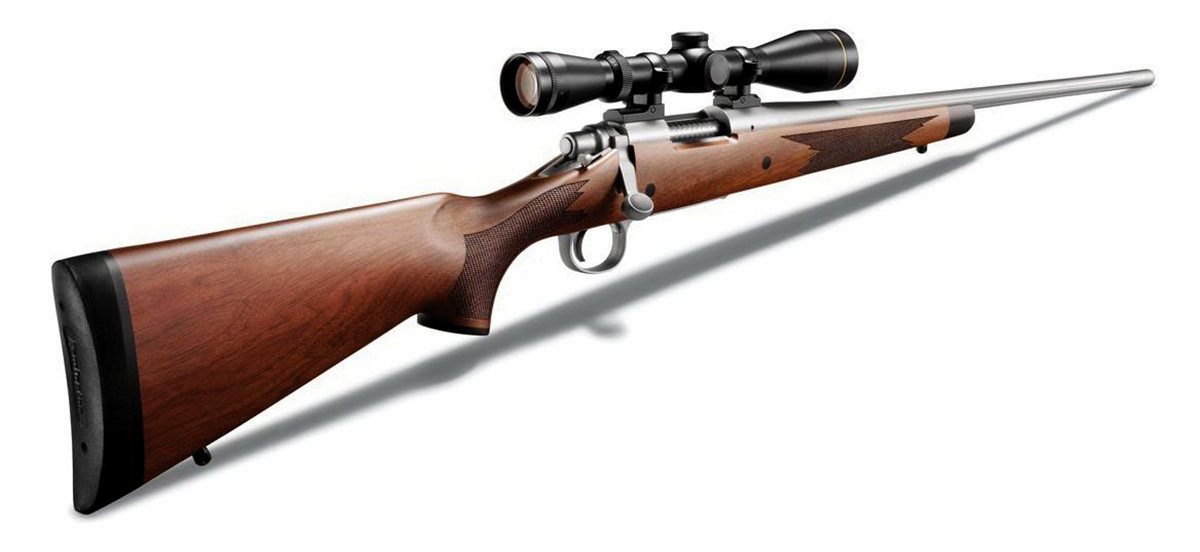 Classic is a classic for a reason, and even with Remington's significant absence from gun production during the gun-selling boom due to bankruptcy and sale, the ol' Remington 700 bolt gun still grabs the No. 2 spot.
---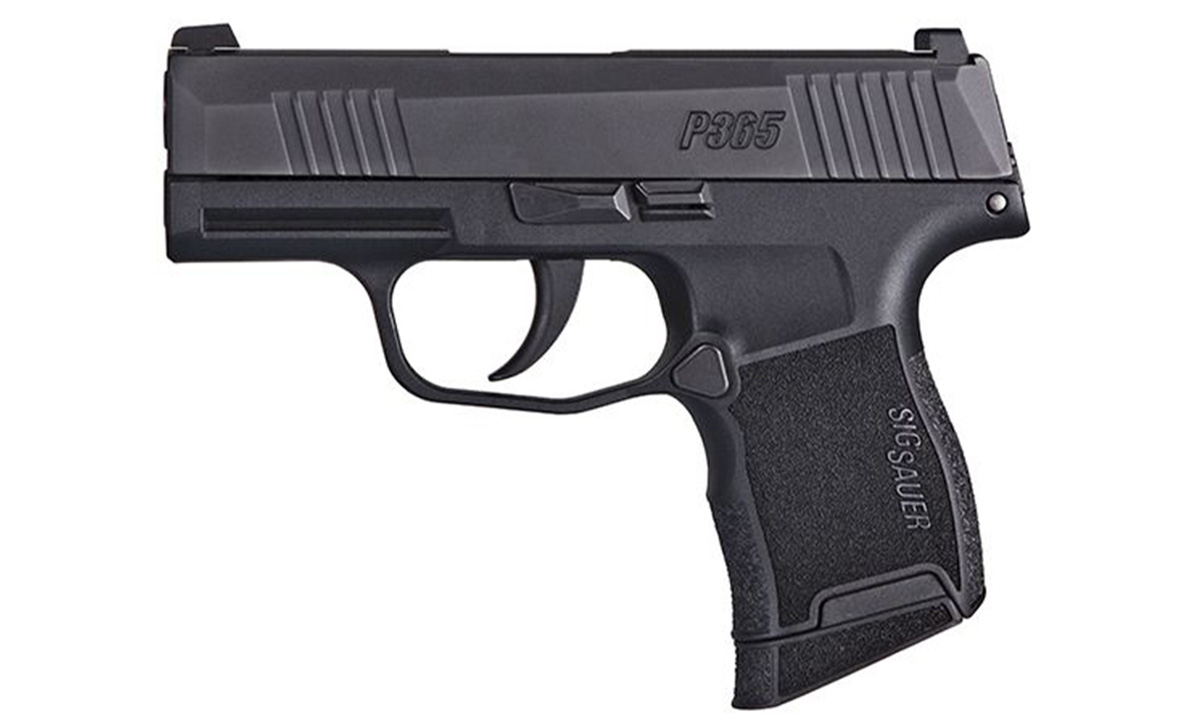 SIG changed the face of concealed-carry pistols with its high-capacity, tiny footprint P365, and it just keeps on rolling. The popular micro-compact is now available in an array of configurations and sizes.
---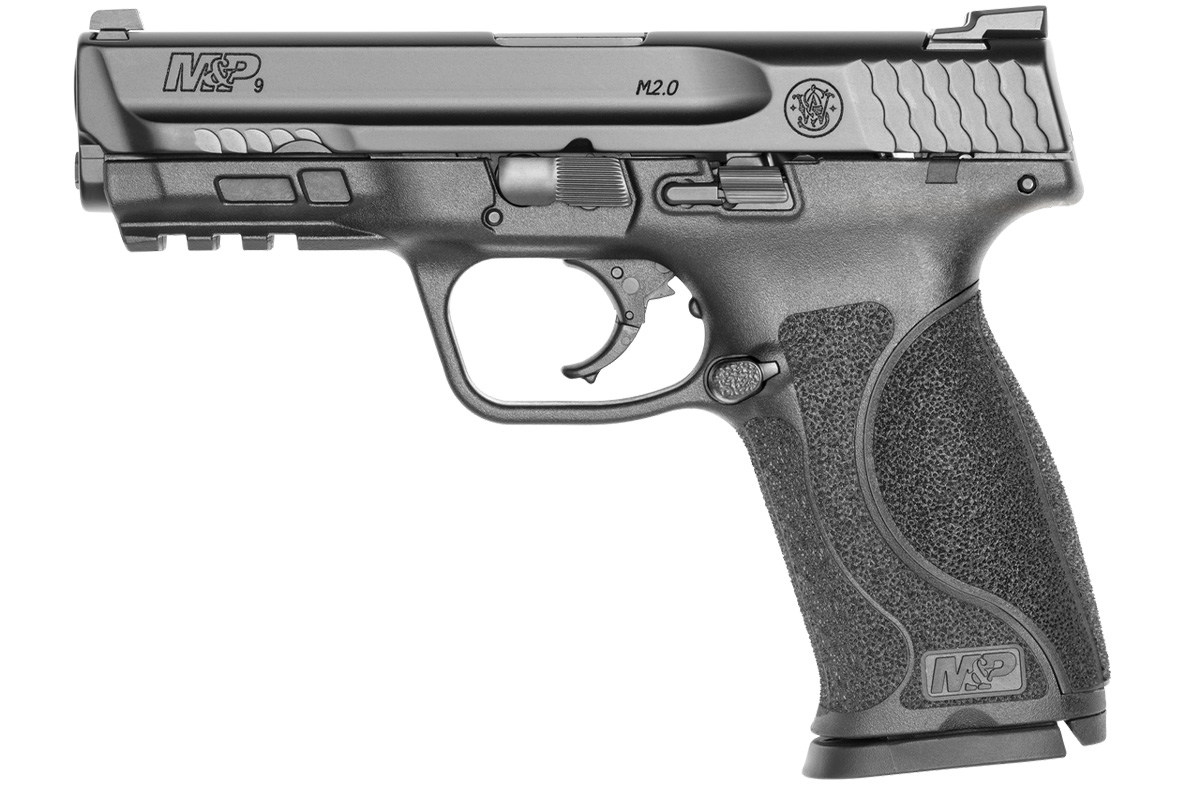 It ain't super fancy, and it doesn't get the attention it deserves, but S&W's M&P line, especially the 9mm models, is as solid as it gets, and the storied gunmaker keeps adding more great variants and options every year for all types of shooting.
---
5. Ruger 10/22

Everyone should own a 10/22. It's the most versatile rimfire rifle/pistol out there with an aftermarket of stocks, mags, and accessories that always make a 10/22 build fun. Buy an old beater with a good action and make it what you want.
---
6. Mossberg 590

Yes, the beefier, tactical version of the Mossberg 500 tops the original for 2022. Considering there are no hunting models in the 590 line, it appears GunBroker Mossberg buyers are looking for defensive guns.
---
Where there's a Mossberg, there's usually a Remington 870 above and below. Again, even with Big Green's issues in recent years, the company's famous pump gun still comes in at No. 7 overall.
---
8. Glock G19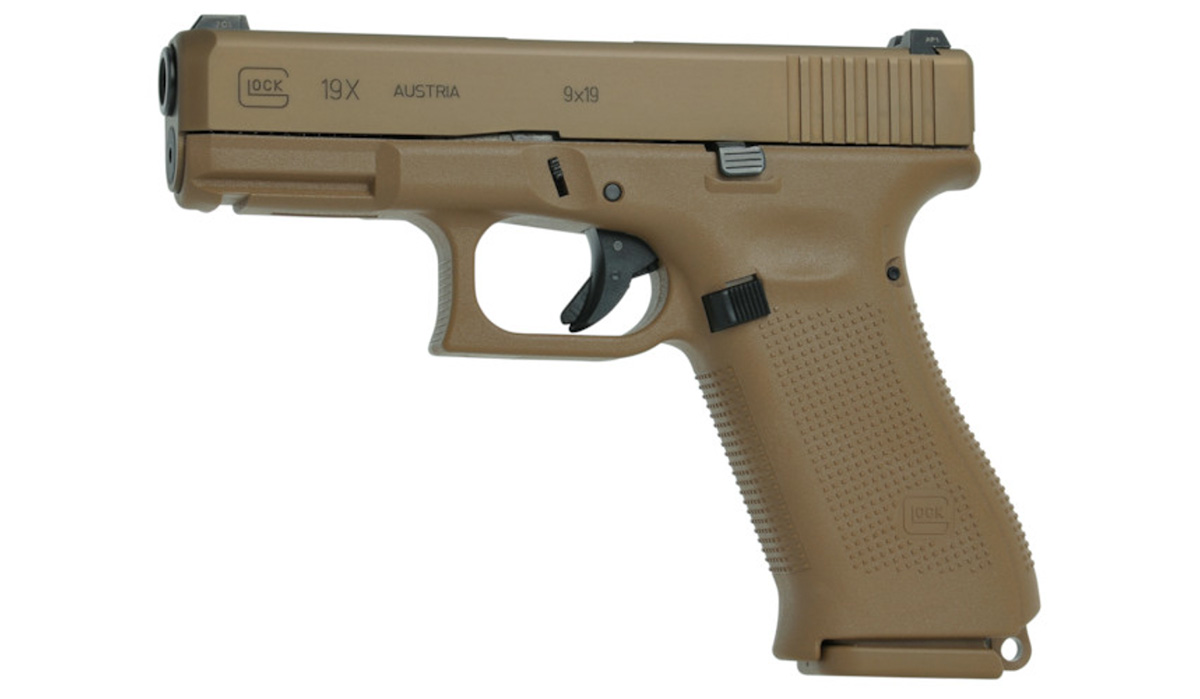 The Austrian gunmaker's second model has always been its most popular, though it is a little shocking to see the first Glock so low on this list. The G19 and its many variants clock in at No. 8 and it's the only Glock in the Top 10 for the year.
---

This budget-friendly sporting and hunting bolt gun hit the scene in 2012 and gained a fast reputation for simplicity and reliability. Its polymer stock keeps it affordable and seriously weather- and wear-resistant by nature, and it's available in practically every popular hunting caliber.
---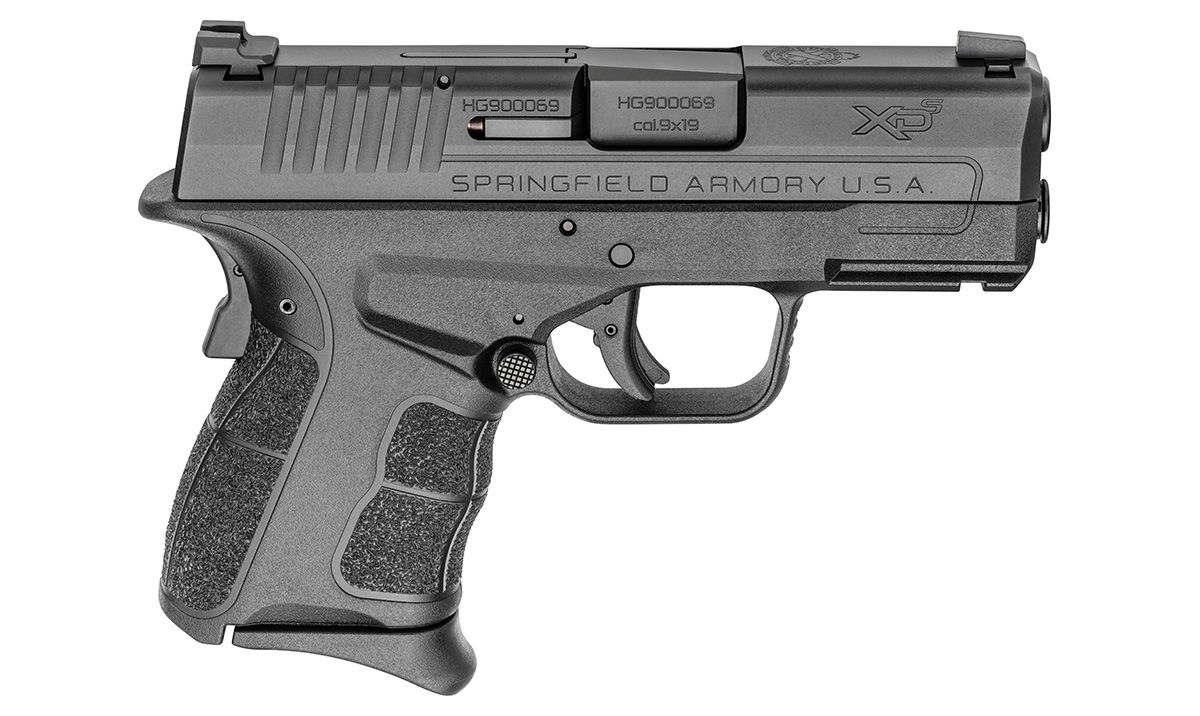 A certain segment of gun nerds like to shit on the XD line, but one thing is for sure: A lot of people buy these Croatian-made pistols, and lots of people carry them. This polymer striker gun is over 20 years old already! And it's still going strong.
READ NEXT – 405 Winchester: T.R.'s Famous Medicine Gun for Lions
---
Best Selling Guns of 2022: New Handguns
From here on out, we're only looking at the best-selling new guns from GunBroker last year.
Compact carry guns reign supreme in the semi-auto handgun world, but they're followed closely by platforms with a bevy of variants, like the P320 and the G19. Round out the list are some old standards, like the Ruger Mark IV rimfire pistol and the Beretta 90 series.
---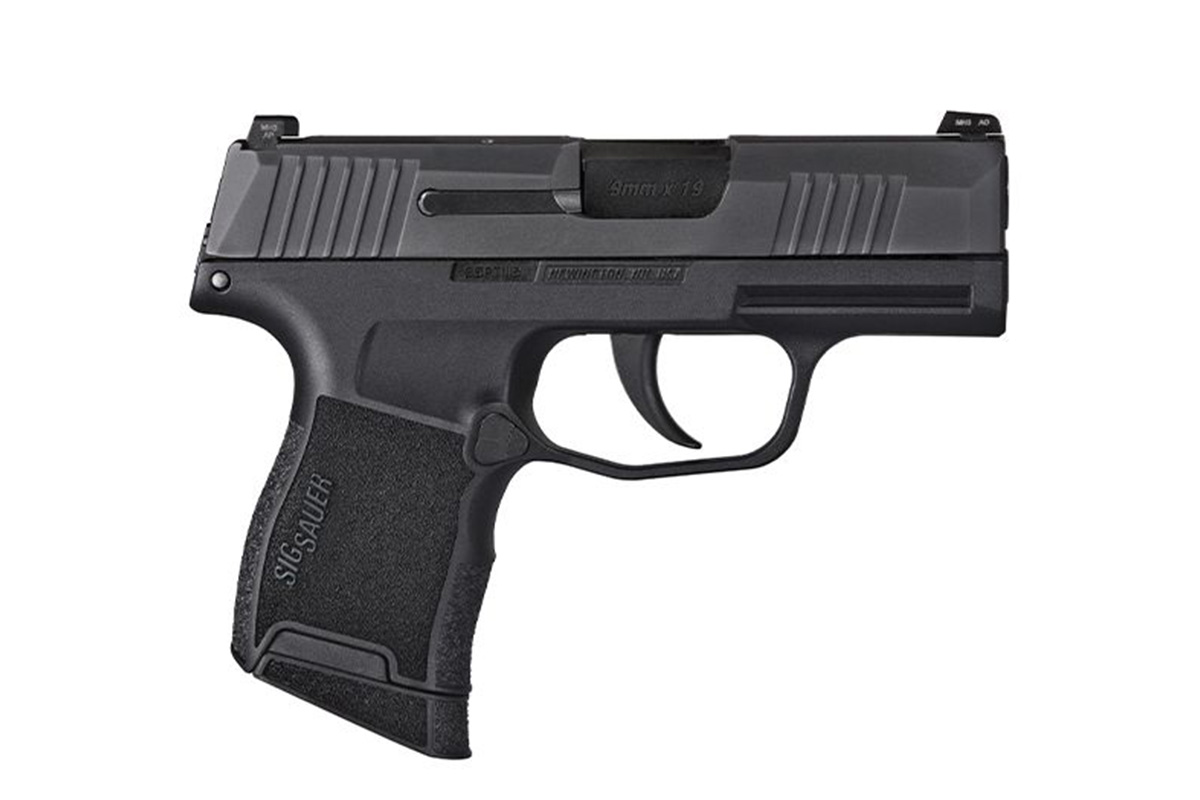 It was in the top five for the year overall, and it's also the No. 1 best-selling new semi-auto handgun on GunBroker for the year. People love the P365.
---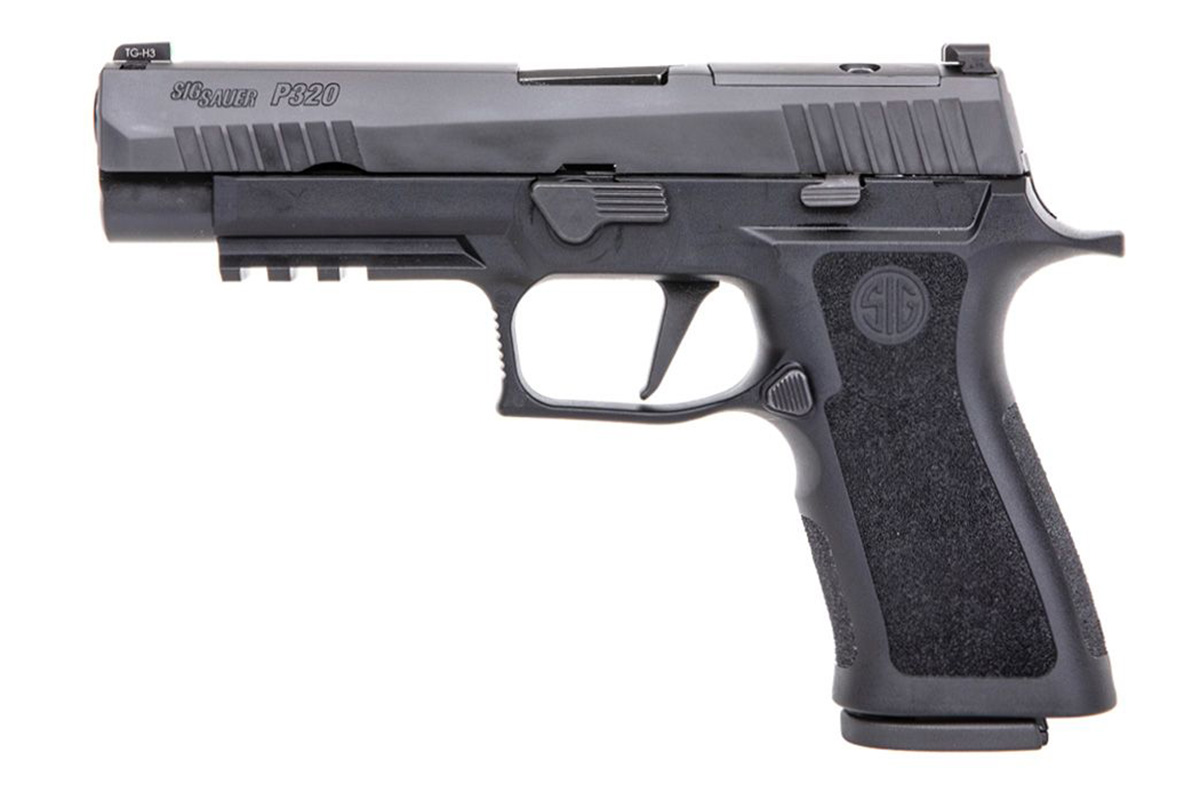 SIG can't lose. Its wildly popular modular pistol platform grabbed the No.2 for new semis, too. Glock who?
---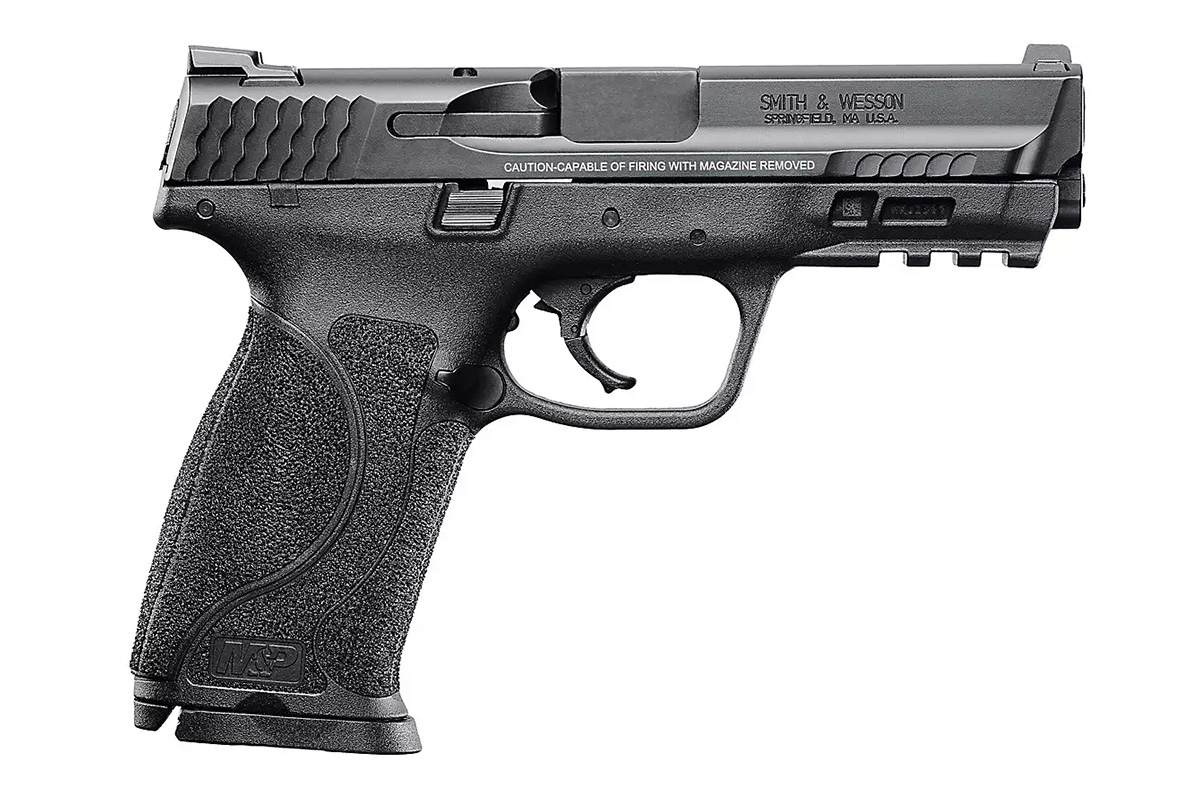 And again, we see the solid M&P9 series popular among gun buyers picking up new pistols, possibly due to the all-metal version released last year and newer optic-ready models.
---
4. Glock G19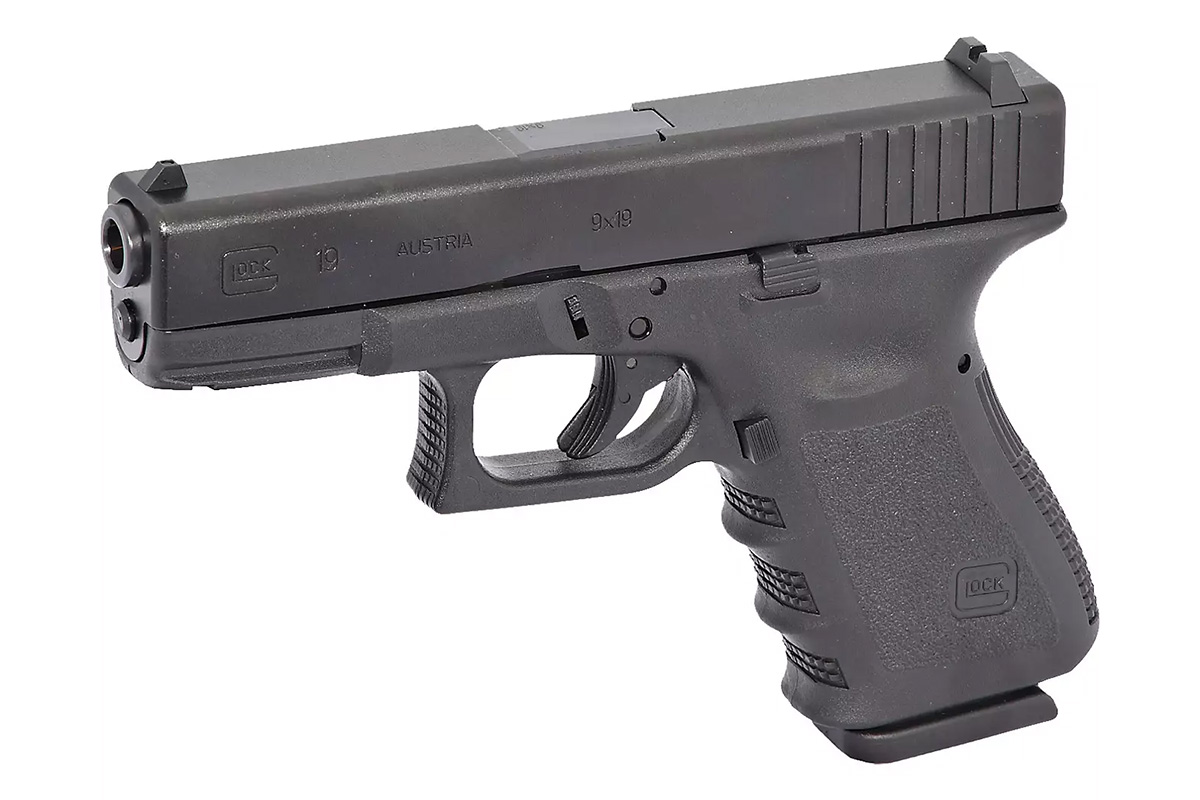 Ah, there's Glock! The classic G19 comes in at No. 4…
---
5. Glock G43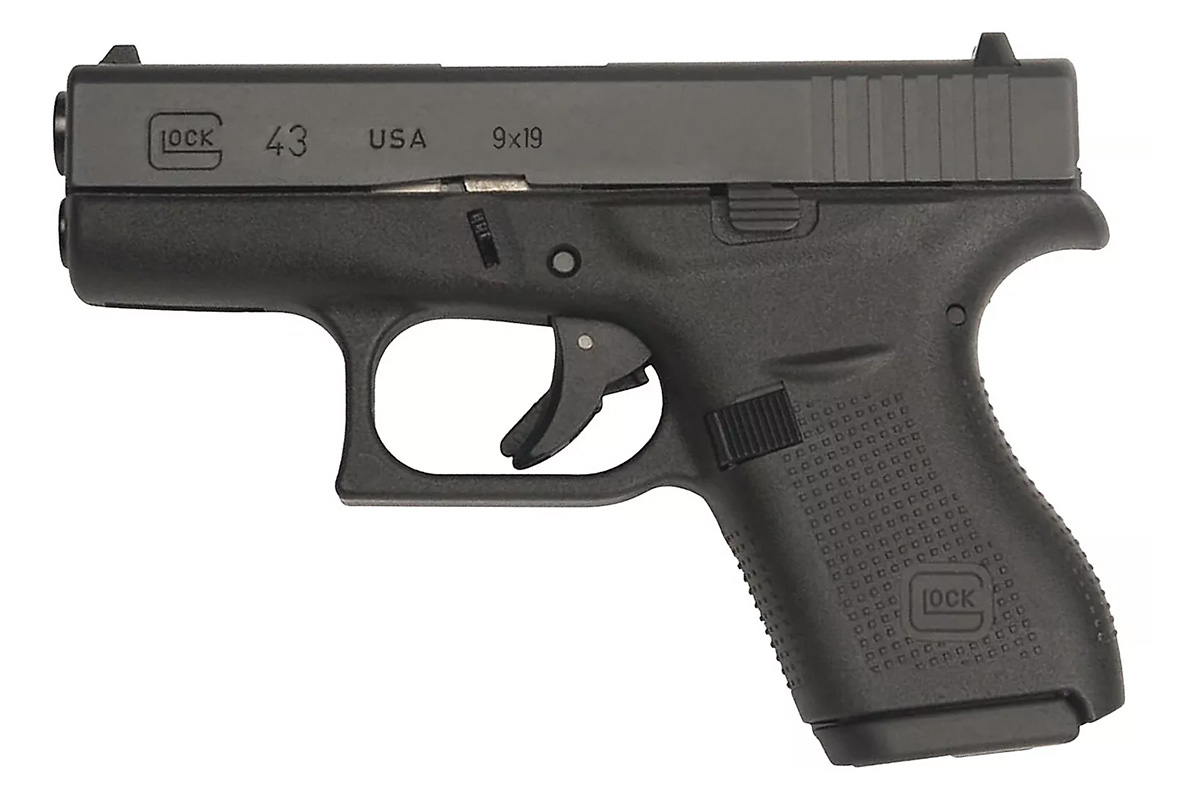 …followed by the same single-stack 9mm G43 that made the tail end of the best overall list.
Other models that round out the top 10 new semi-autos of 2022 include:
GOOD GEAR – Embody the Ethos of the Quiet Professional With the BRCC Silencer Smooth Roast
---
NEW REVOLVERS
Colt's revival of its snake guns has shot the CZ-owned company to the top of this list, followed by a healthy mix of the functional and affordable, with a couple of single-action wheelguns in the mix, too.
---
1. Colt Python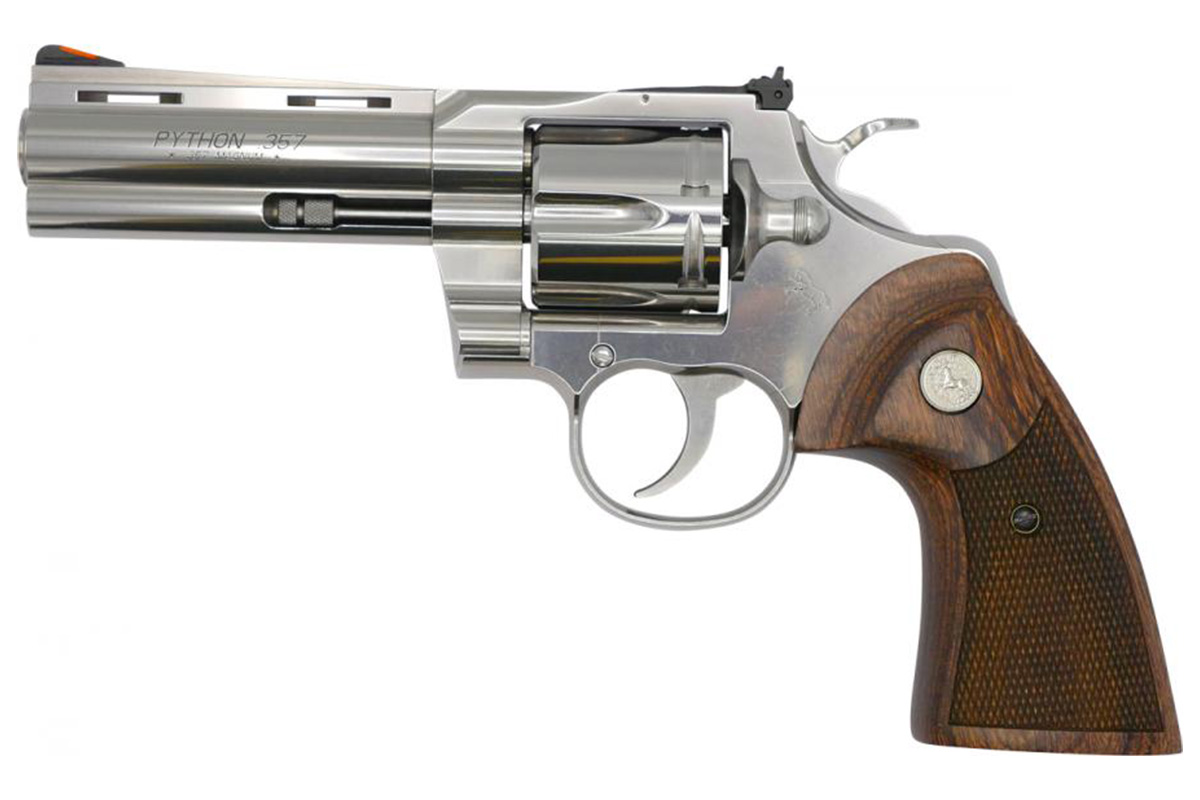 Colt definitely made the right move when it decided to reintroduce its popular and long-discontinued snake guns. The .357 Magnum Colt Python grabbed the top spot as the best-selling new revolver of 2022.
---
2. Taurus Judge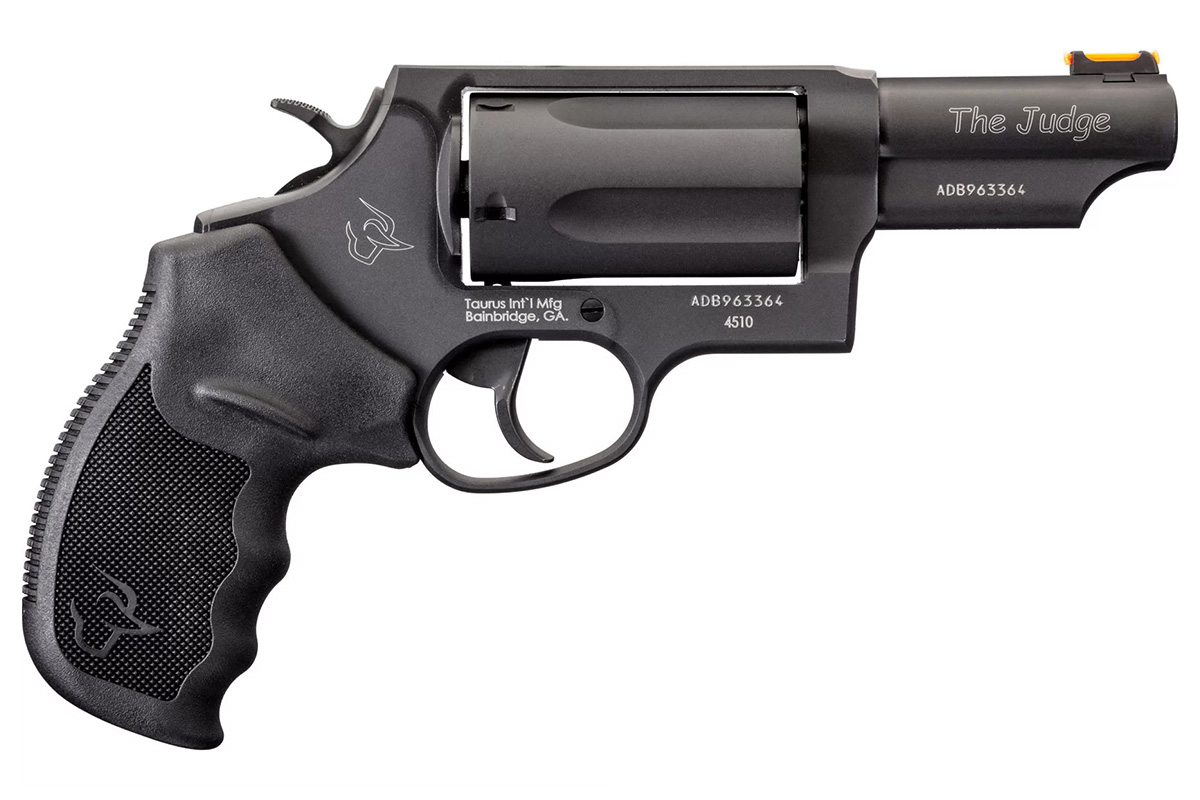 Love it or hate it, the .45 Colt/.410 revolver has its fans — apparently, enough for it to be the second-hottest wheelgun on GunBroker for the year. Some models are also available in .454 Casull, making it one of the more affordable guns chambered for the beastly round.
---
3. Heritage Manufacturing Rough Rider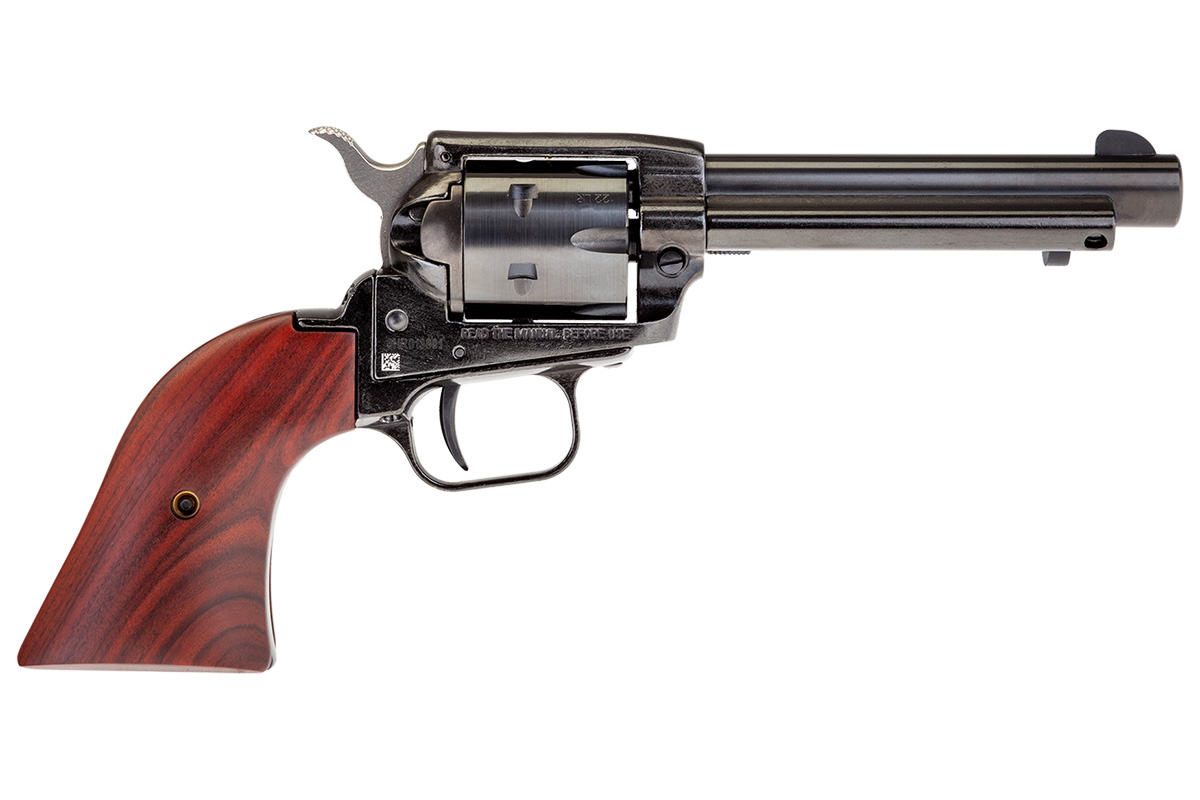 If you're into wheelguns, you eventually want a single-action SAA-style revolver after a while, and the Rough Rider is an excellent scratch for that itch. These .22LR pistols look the part with a wide array of finish combinations and grips, and they're priced around the $200 mark. Maybe a lot of people are buying matching sets.
---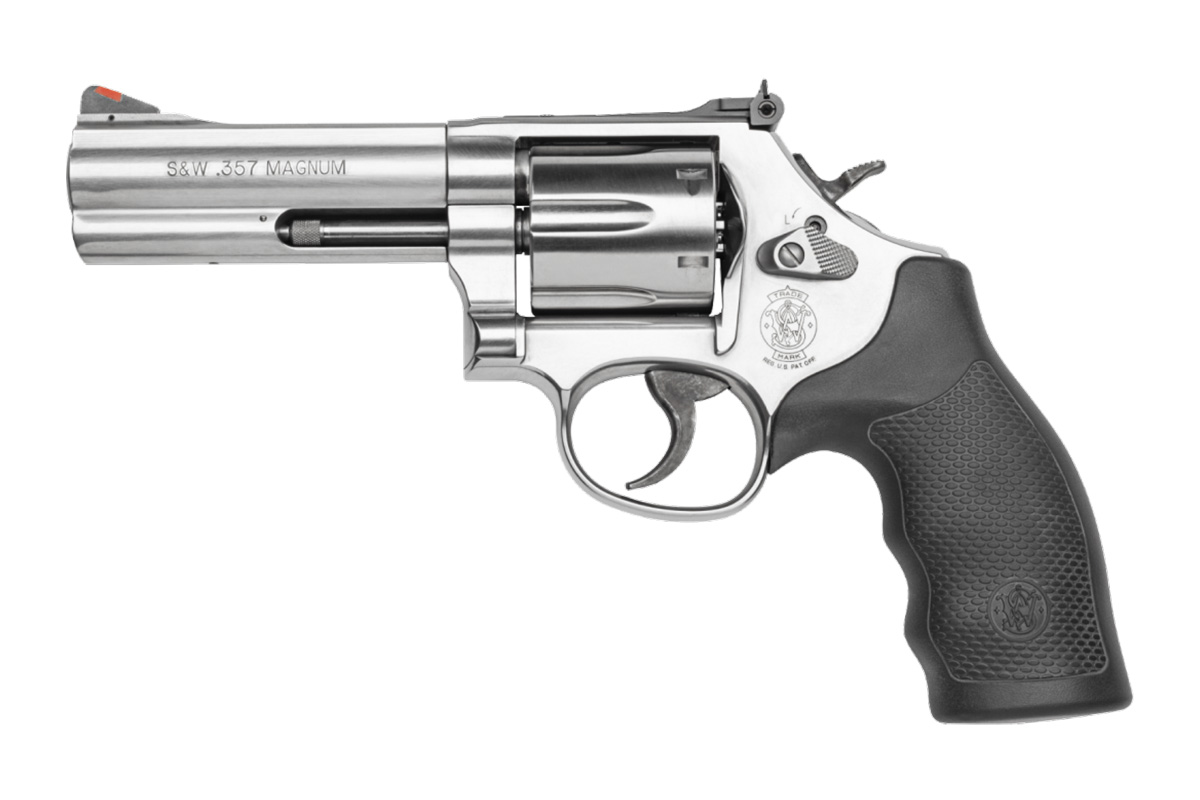 This .357 Magnum double-action L-Frame revolver from Smith can do pretty much anything you need a revolver to do. Plus, it's available with six- and seven-round cylinders. It has long been a favorite of law enforcement personnel, hunters, and gun owners in general.
---
5. North-American Arms Mini-Revolver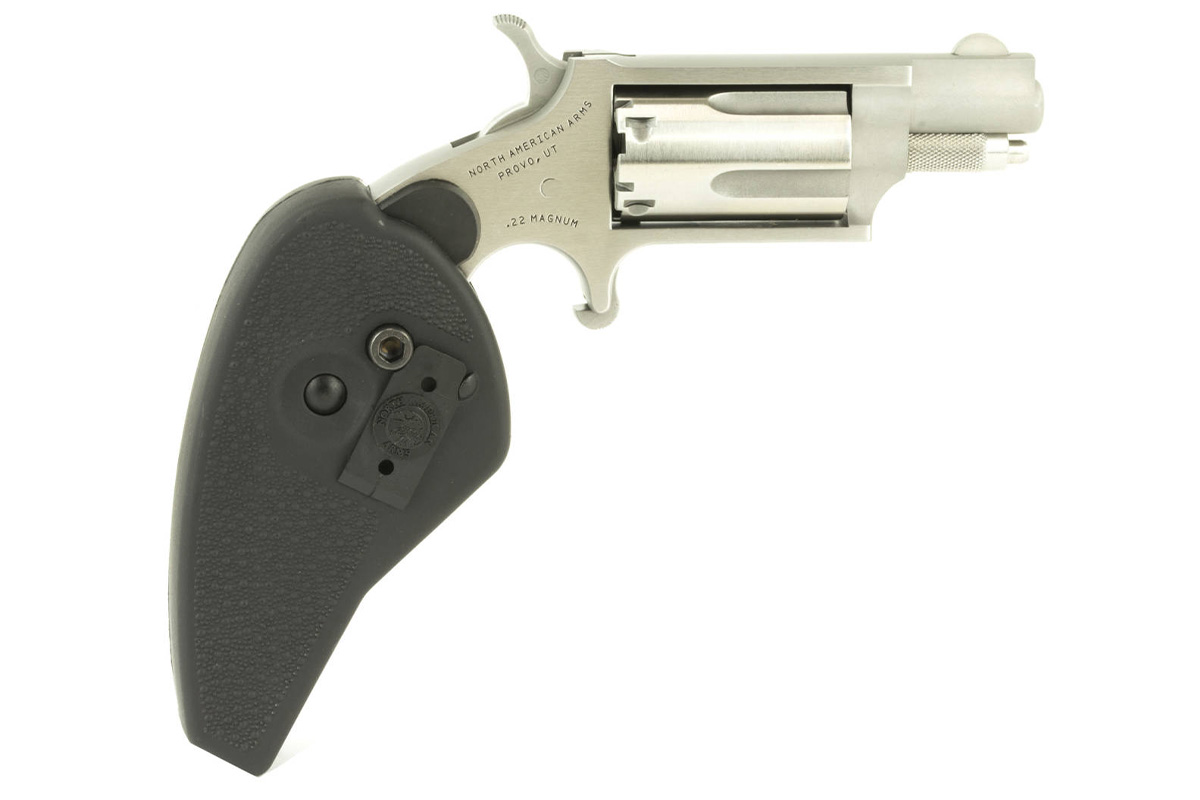 Yeah, that weird little derringer-looking revolver that folds into its own polymer grip grabbed the No. 5 revolver spot on GunBroker last year.
Other models that round out the top 10 new revolvers of 2022 are:
READ NEXT – Vet-Owned Apex Ammo Drops New TSS Turkey Shells for Spring
---
Best Selling Guns of 2022: New Rifles
Interestingly, bolt guns and lever-actions mostly dominate the year's Top 10 new rifles category, with an AR not showing up until you get to the final slot. Is the AR market saturated, or were gun buyers looking for hunting guns in 2022 — or guns that would remain legal in the event of an "assault weapons" ban?
---

It was in the Top 10 for the year overall, and it is the best-selling new rifle of 2022 on GunBroker — hunters will undoubtedly carry the humble, versatile, and affordable Ruger American for a long time.
---
2. Ruger 10/22

The 10/22 shows up again, and its versatility and the fact that .22LR is still kinda sorta affordable to shoot in high volume at the range, and it's no surprise this rifle is in the No. 2 spot.
---
3. Henry Repeating Arms Big Boy

Lever guns are getting popular in a big way, and ever since Henry added a side gate to most of its models, it has been leading the charge. The company's pistol-caliber Big Boy repeaters are the most popular, coming in at No. 3 for top rifles overall. That's impressive.
---

This rifle covers a lot of ground, from the base models that are a bit over $1,000 to the X-Bolt Target Pro McMillan model that retails for more than $4,000. They all came together to grab a spot in the top four best selling new rifles for the year.
---

Like the X-Bolt, this flagship rifle model from Savage comes in a buttload of variants, one for pretty much anything you'd use a bolt-action rifle for. Considering that and Savage's reputation for making excellent barrels, and it's no wonder this rifle is in the top five.
Rounding out the top 10 best-selling new rifles of 2022 are:
GOOD GEAR – Spartan Kick Your Tastebuds With the BRCC Ready To Drink 300 Vanilla Bomb
---
TOP 10 NEW SEMI-AUTO RIFLES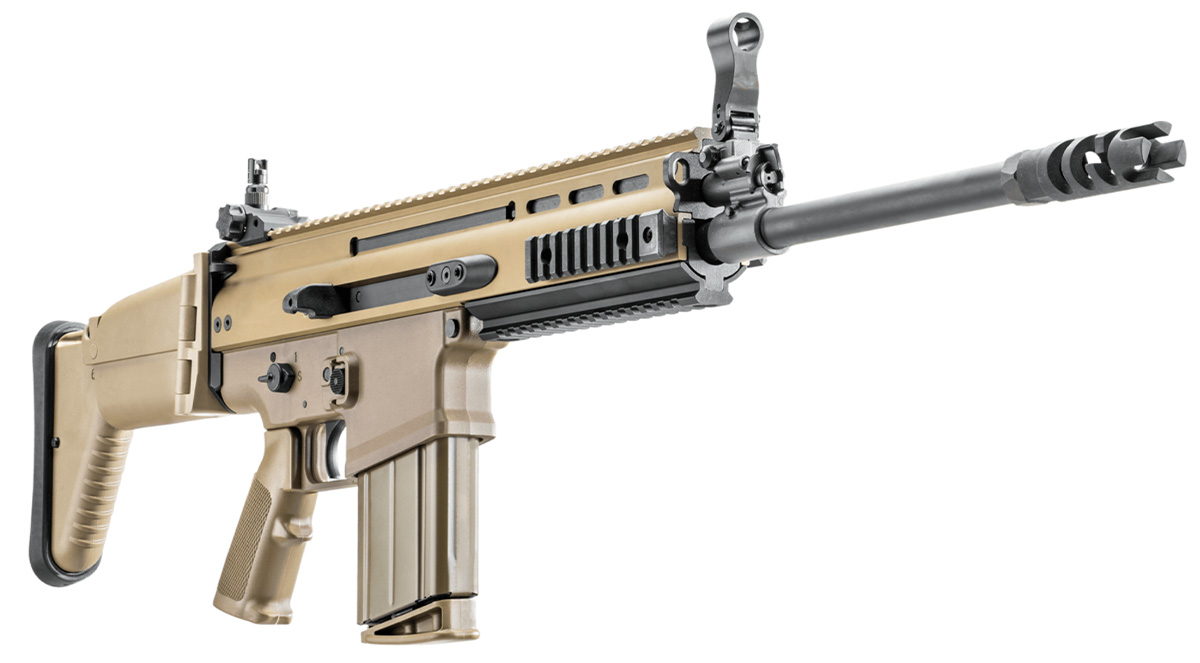 Ruger 10/22
Ruger Mini-14
Springfield SAINT
Springfield M1A1
Zastava Arms ZPAP
S&W M&P15
Browning BAR
Colt M4
Ruger AR-556
FNH SCAR
READ NEXT – The DP-12 Shotgun: A Wild Design That Works
---
TOP 10 NEW BOLT GUNS:

Ruger American
Browning X-Bolt
Savage 10/110
Savage AXIS
Remington Model 700
Tikka T3
CZ-USA 457
Ruger Precision Rifle
Mossberg Patriot
Savage Model 93
GOOD GEAR – Enjoy the Perfect Blend of Sweet and Salty With the BRCC RTD Espresso Salted Caramel
---
TOP 10 NEW LEVER GUNS:

Henry Repeating Arms Big Boy
Marlin Model 1895
Rossi R92
Henry Golden Boy
Henry Side Gate Lever Actions
Browning BLR
Henry X Models
Henry .30-30 Lever Guns
Henry Long Ranger
Winchester Model 1892
READ NEXT – The Bruen Test: Gun Prohibitions Nixed in Weed, Domestic Cases
---
Best Selling New Shotguns of 2022
1. Mossberg 590

When people want a gun for home defense, nothing looks more intimidating or easy to operate than the affordable Mossberg 590, a beefed-up version of the Model 500 with a full-length mag tube standard and a few other tactical tweaks. It would appear GunBroker shotgun buyers are primarily focused on defensive scatterguns.
---
The used market for the thousands and thousands of Remington 870s out there is healthy, and there are now new guns rolling off the line for the first time in a couple of years. As usual, it occupies a spot next to a Mossberg — but in 2022, the venerable 870 ended up between two of them.
---
3. Mossberg 500

The original do-it-all everyman's shotgun, the classic Mossberg Model 500, and its many variants, is still a big seller, especially thanks to a healthy aftermarket of stocks and accessories of all kinds that make turning practically any used Model 500 into a purpose-specific shotgun.
---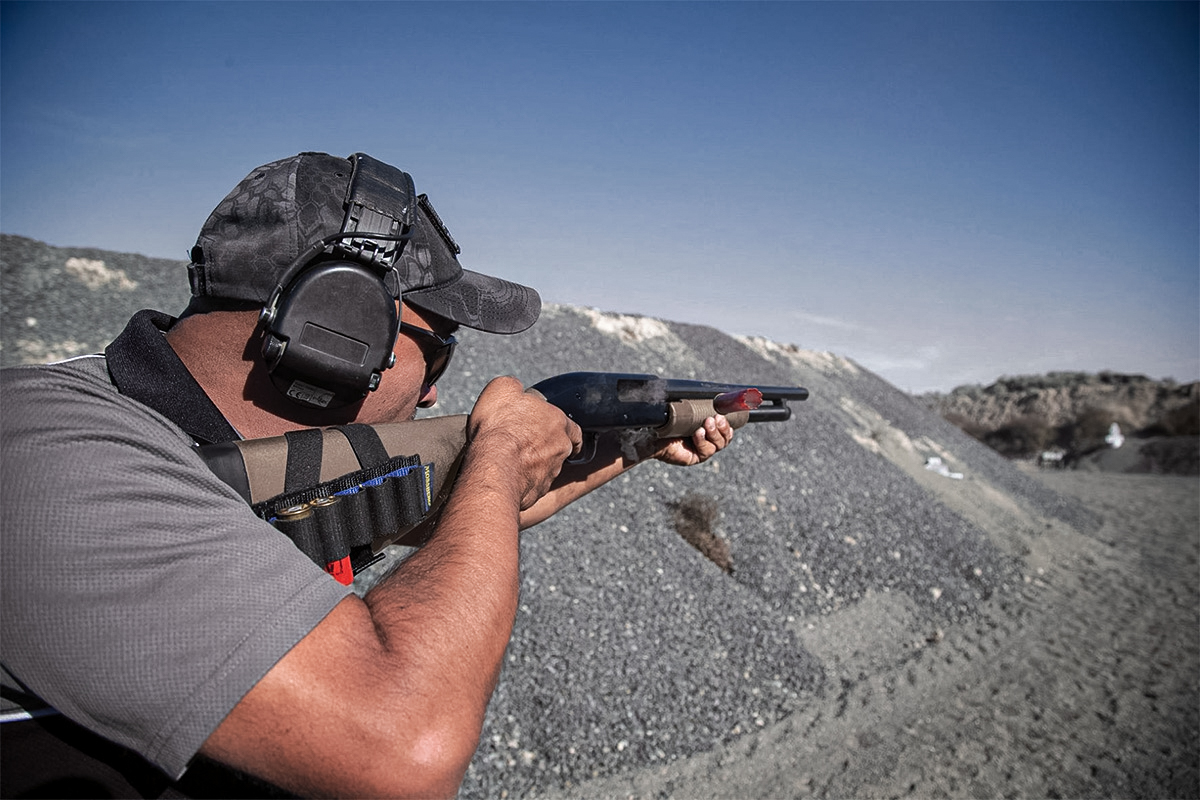 If you're on a tight budget but you want a shotgun that you can rely on and still upgrade easily when you get some more wiggle room down the road, you go for the price-conscious Mossberg Maverick 88, which comes in almost as many variants as the Model 500.
---
5. Benelli M4

The M4 has become the standard by which all tactical semi-auto shotguns are judged. There aren't many factory variants of this ultra-reliable shotgun, but there is a burgeoning aftermarket, and it was also the most popular semi-auto shotty on all of GunBroker last year.
Rounding out the top 10 best-selling shotguns of 2022 are:
GOOD GEAR – Brew the Best Coffee With the BRCC Fellow Stag EKG Pro Electric Kettle
---
TOP NEW SEMI-AUTO SHOTGUNS:

Benelli M4
Beretta 1301
Beretta A400
Winchester Super X4
Benelli M2
Mossberg 930
Mossberg Model 940
Browning A5
Benelli Ethos
Armscor/RIA VR
READ NEXT – SIG P320 and P320 Spectre Comp: Breakdown and History
---
TOP NEW PUMP-ACTION SHOTGUNS: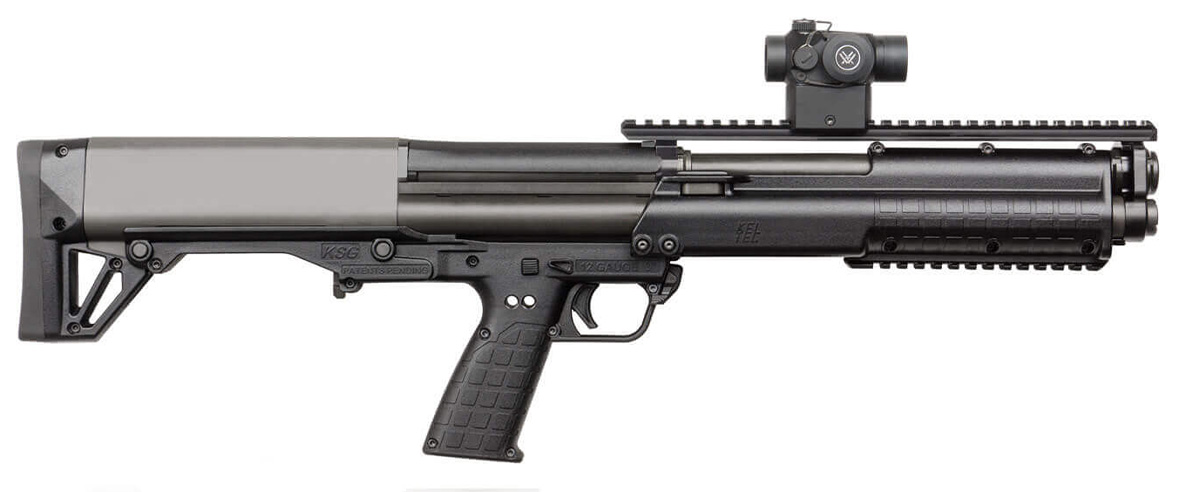 Mossberg 590
Remington 870
Mossberg 500
Mossberg Maverick 88
Winchester Super X Pump
KelTec KSG
Benelli Nova
Browning BPS
S&W M&P12
Savage Model 320
GOOD GEAR – Rock a Camo Shirt Anywhere With the BRCC Camo T-Shirt
---
TOP NEW OVER/UNDER SHOTGUNS: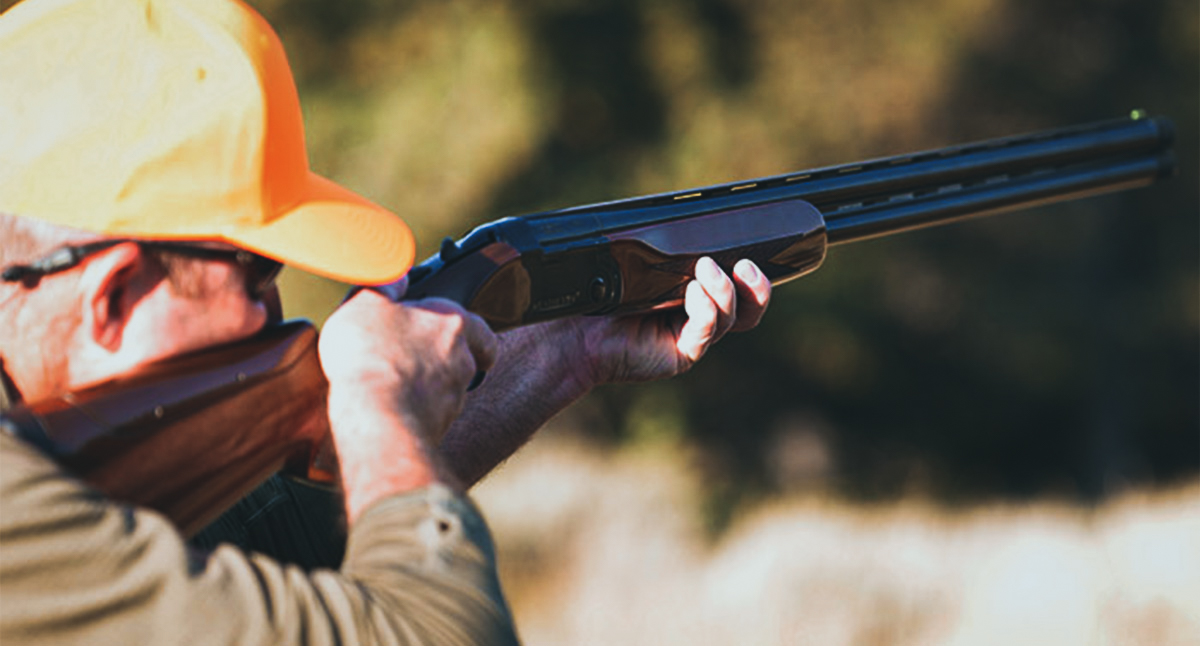 Browning Citori
Beretta Modell 686
CZ-USA Drake
Browning Cynergy
Stoeger Condor
Browning Citori 725
Savage Model 555
American Tactical Inc. Cavalry
Weatherby Orion
Beretta Model 690
---
READ NEXT – 327 Federal Magnum: The Little Loved Alternative to the .357