There are many reasons a kid might get a fire under their butt about archery. Maybe they watched Hawkeye, Brave, or one of the Hunger Games movies and want to give it a try. Maybe they watched some of the archery competitions from the 2020 Olympic Games last year or they have a friend who is already into archery inspiring them. Were they super into that bow and arrow toy they got for their birthday one year with the suction-cup arrows? That's a good sign. Getting a bow and arrow for kids could result in a great hobby, an avid competitor, or even a great bowhunter.
However it got there, I highly suggest supporting your kid's interest in archery. Like football or dance, excelling in archery requires practice, discipline, persistence, decision-making, attention to detail, and other qualities that are ultimately useful in everyday life. And it's a heck of a lot of fun.
Shopping for a youth compound bow can seem daunting if you have little to no experience with archery. Even an experienced bowhunter might not know exactly where to start. A thousand questions probably loom, but don't sweat it! Let's unravel the intricacies of buying a bow and arrow set for your world-class archers-to-be into understandable terms.
---
Determining Dexterity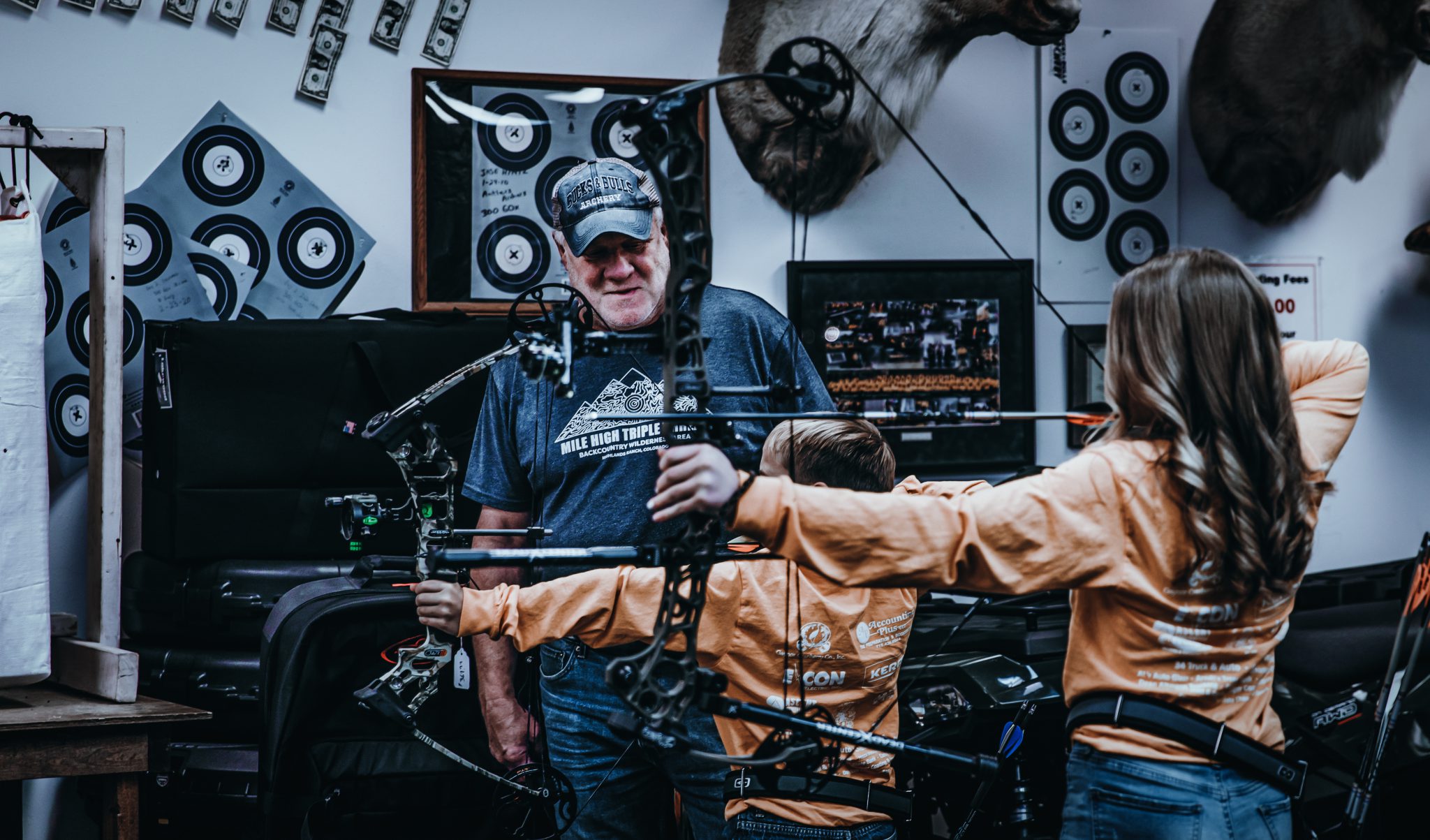 Before you shop for a youth bow, you must determine your child's dexterity. It doesn't matter what hand they use to write or hold a fork; it's all about eye dominance. Don't worry. This won't require an expensive eye doctor appointment. All you have to do is:
Have your child touch the tip of their index finger and thumb together to create a circle.
Tell them to fix their gaze on a round object, like a clock or doorknob, that is at least several feet away.
With both eyes wide open, tell them to extend their arm and center the object inside the circle they created with their hand.
Now, tell them to close their left eye.

If the object remains centered in the circle, they are right-eye dominant and need a right-handed bow. If the object moves out of the circle when they close their left eye, it means they're left-eye dominant and need a left-handed bow. But you're not ready to shop just yet.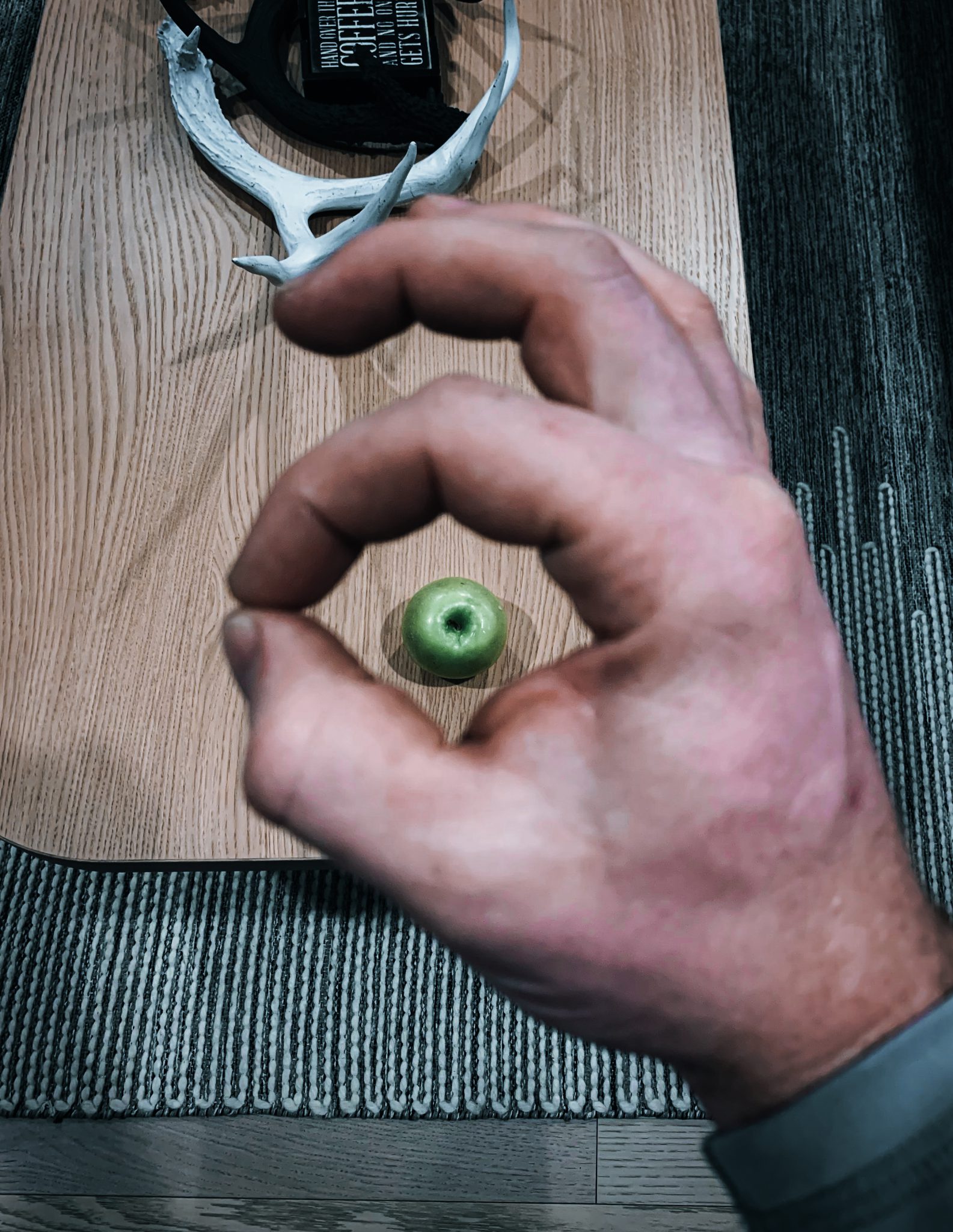 RELATED – Chris Bee Q&A: How Archery Competition Improves Bowhunting Accuracy
---
Will a Used or Hand-Me-Down Bow Work?
Naturally, when a new childhood interest arises, parents on a budget often seek ways for the youngins to explore that interest without breaking the bank. In this case, that means looking for a used bow or accepting a hand-me-down from a friend or relative. In some cases, this can work just fine.
First, you need to measure your child's draw length and determine what draw weight they can comfortably pull. A cheap, used bow or even a nice hand-me-down can often not be adjusted to fit your child's needs. Don't let "free" or "cheap" overpower good judgment. But if a used bow can be tuned correctly, then go for it. If you're thinking about buying a used bow from a stranger, we'll get to that in a bit.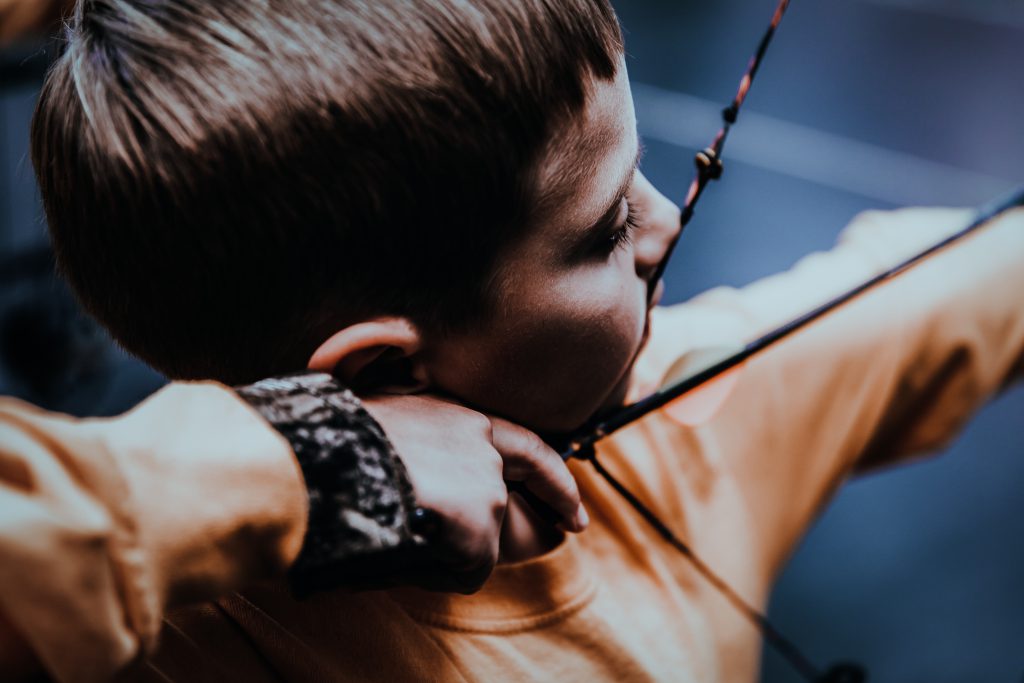 ---
Determining Draw Length and Weight
You can get a good estimate of draw length at home, and here's how to do it. But it's best to visit a local archery pro shop to get accurate measurements taken. Sounds expensive, right? Usually, it's not. Lots of shops won't charge anything to measure a kid's draw length or let them test fire a few bows to figure out their ideal draw weight. If you're going to be shopping at a larger big-box store, be warned, they won't have an expert on staff. It's best to start at a pro shop.
You absolutely must have the draw length and weight for your kid's bow dialed in out of the gate. It's critical. Get either wrong, and archery will become nothing more than a frustration for them.
You might also be wondering if buying a bow is worth the expenditure for a continually growing child. Fortunately, some bows are designed especially for youth archers with a wide range of draw-length and draw-weight adjustability that will last them into adulthood.
RELATED – Get in Bow Shape: A 21-Day Archery Lesson Plan
---
So What's the Best Bow and Arrow for Kids?
These bows are all quite affordable, especially because some will adjust to keep pace with your child's growth spurts. Plus, that adjustability makes them easy to sell on Facebook Marketplace or eBay if your kid just doesn't dig archery or moves on to a new bow.
PSE, Bear, Quest, Mission, and Diamond offer highly adjustable bows. None is identifiable as "the best" because that comes down to individual preference regarding fit and feel, and each bow manufacturer designs things differently. The most important attribute to consider is the bow's grip; it must fit your child's hand in a natural, comfortable way.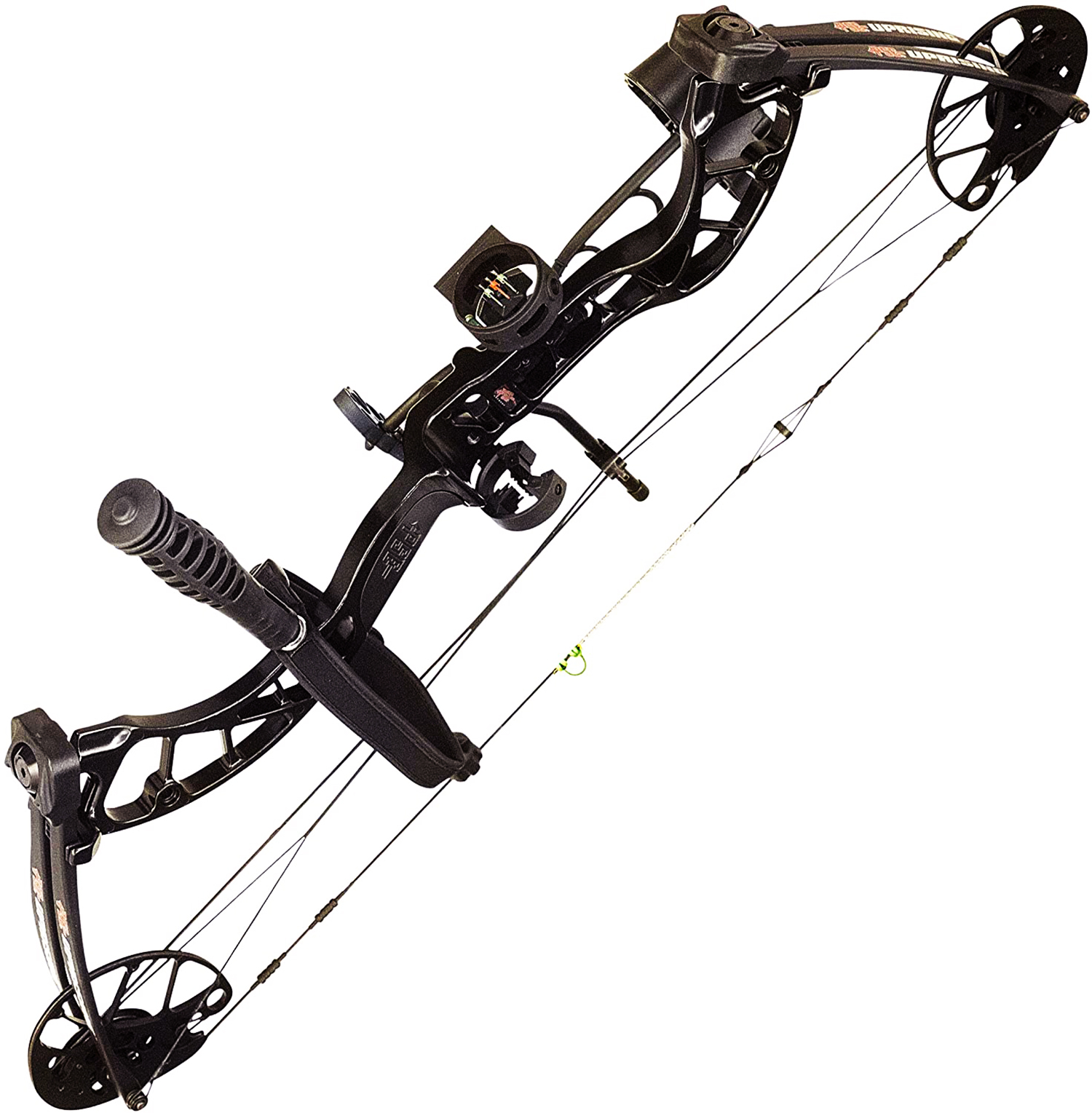 The Bear Cruzer G2 is a solid choice. Its draw weight can be adjusted from 5 to 70 pounds and it sports 12 to 30 inches of draw length. It can be set up to fit a 4-year-old girl as well as an adult man who is over 6 feet tall. 
The Bear Legit is another good option with a slightly heavier overall draw weight, but it's still adjustable from 14 to 30 inches and 10 to 70 pounds. It's great for teenagers interested in both archery and bowhunting. Both models come with accessory packages, not including arrows.
The PSE Uprising offers similar adjustability, as does the Mission Hammr.
All of these bows offer exceptional value, but each has its own distinct fit and feel. Again, when comparing bows from top manufacturers, fit and feel make one bow "the best" for any shooter. It might also be a good idea to choose a set that includes an arm guard. If a kid gets a forearm burn from the bowstring early on, they could develop a flinch. An arm guard can let them shoot with confidence until they get their grip and stance just right.
RELATED – World Record Bulls: The Top 5 Typical Archery Elk
---
Should You Buy a Used Bow and Arrow for Kids?
You can likely find some of the bows mentioned above for sale in used condition online well below MSRP. But, before you buy used, consider the bow's condition and lack of warranty.
Bow warranties are only valid to the original owner. If a limb splinters after you buy a used bow, the manufacturer probably won't replace it for free. Also, bowstrings (usually not covered under warranty, even for the original owner) may have incurred wear from use and you might face the reality of buying a new bowstring-and-cable set for the used bow right away.
Lastly, don't assume that when a used bow arrives on your doorstep that your kid can unbox it and commence shooting. Most likely, it will need to be adjusted to their specs and tuned, which will require a trip to the local archery shop. Shops usually charge by the hour for this kind of work. You might save money initially, but it could cost nearly as much or more than a new bow by the time your kid is ready to hit the archery range.
In contrast, most archery shops include setup and tuning at no additional fee with a new-bow purchase. Plus, you get the warranty, and the bow will have a fresh bowstring-and-cable set, which should last up to two years with proper care, depending on use.
RELATED – The 8 Best Archery Pro Shops From Every Region of the United States
---
What About Arrows?
Arrows aren't one-size-fits-all. Arrow shafts are designed with stronger spines (stiffness) for more powerful bows and weaker spines for less powerful bows. Gold Tip, Easton, and Victory are top arrow manufacturers that offer great youth arrows.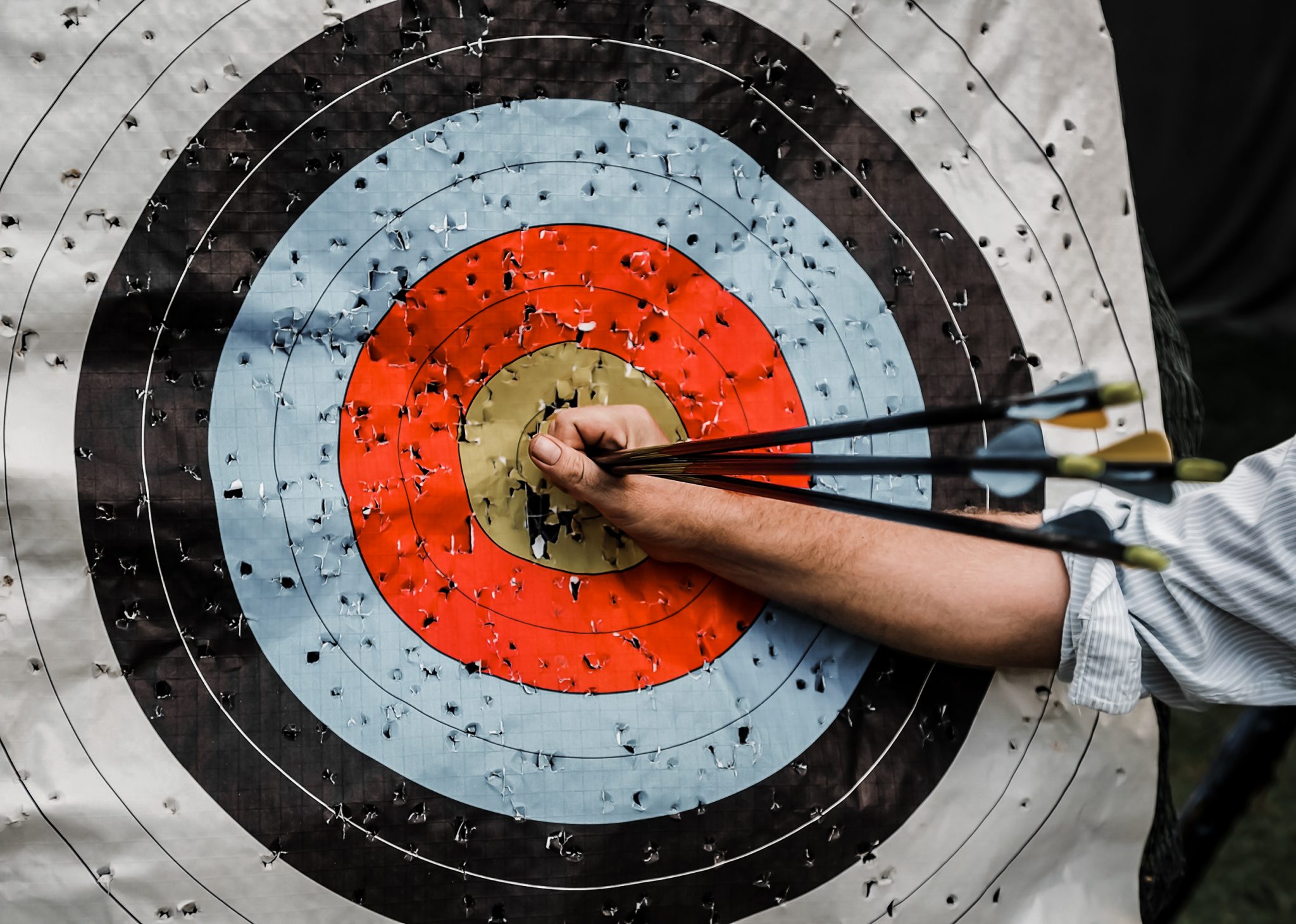 Gold Tip Lightning arrows have been a top choice for probably two decades now and would make a great arrow set for kids. It's a carbon-fiber arrow that's durable and affordable. Gold Tip has additional options if your kid is interested in bowhunting.
Easton has both aluminum and carbon arrows for young archers. Understand that aluminum shafts can bend under pressure. That means the more kids use them and pull them from targets, the more likely they'll bend, and then they won't fly true. But, if you're confident that your young archer will handle them carefully, consider the XX75 Neos for recreational shooting with lightweight bows. The INSPIRÉ makes for a good carbon arrow choice. Easton has bigger and better options for bowhunting arrows.
You also can't go wrong with Victory. The Ares, Venus, GenX, and V-Force Jr. are all carbon-fiber arrows designed for youth chasing different pursuits, from recreation to competition.
Arrows will perform best when cut to length based on the bow setup. Save yourself some trouble and buy your kid's arrows through a pro shop that will measure and cut them to the proper length for you.
Hopefully, most of your youth archery shopping questions have been answered. Should you have more, your local archery dealer should be happy to address them so you can get the little ones slinging arrows soon.
---
READ NEXT – Bowhunting Starter Kit: Everything You Need to Archery Hunt This Year