Deer ribs are a highly underrated and often disrespected piece of wild game. At best, most deer ribs end up deboned and ground into burgers and sausages. At worst, they are discarded with the gut pile. While they may not be as thick and juicy as pork or beef ribs, bone-in deer ribs can be every bit as enjoyable.
Many deer hunters lack an appreciation for ribs, and it's usually because they don't know how to properly cook venison ribs, plain and simple. If you treat deer or other wild game ribs the same way you treat fatty, farmed meat, you're going to be disappointed.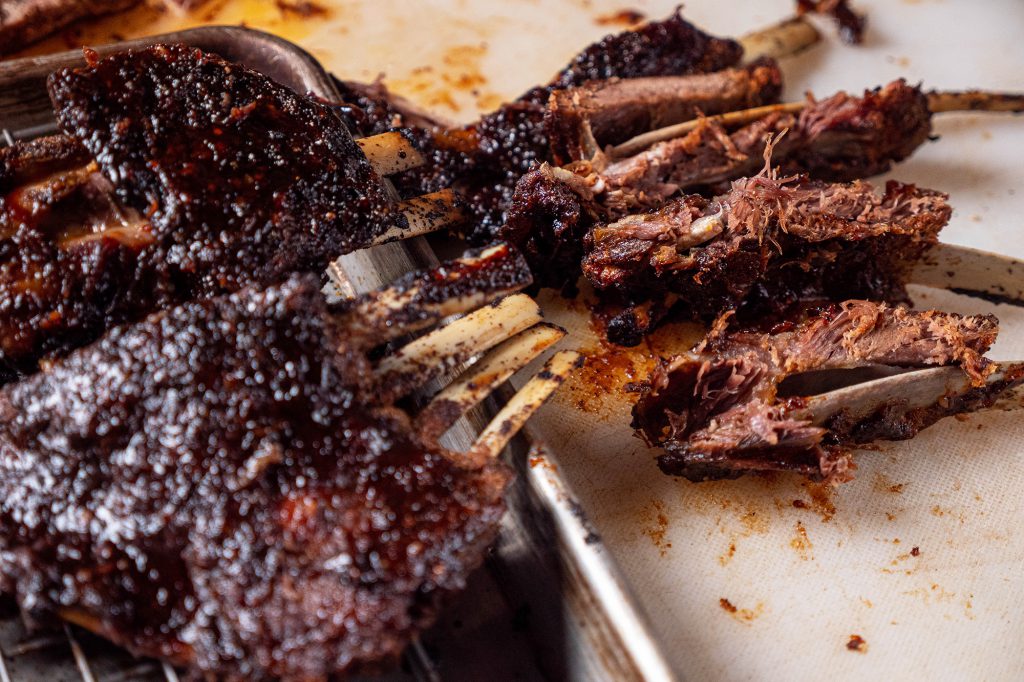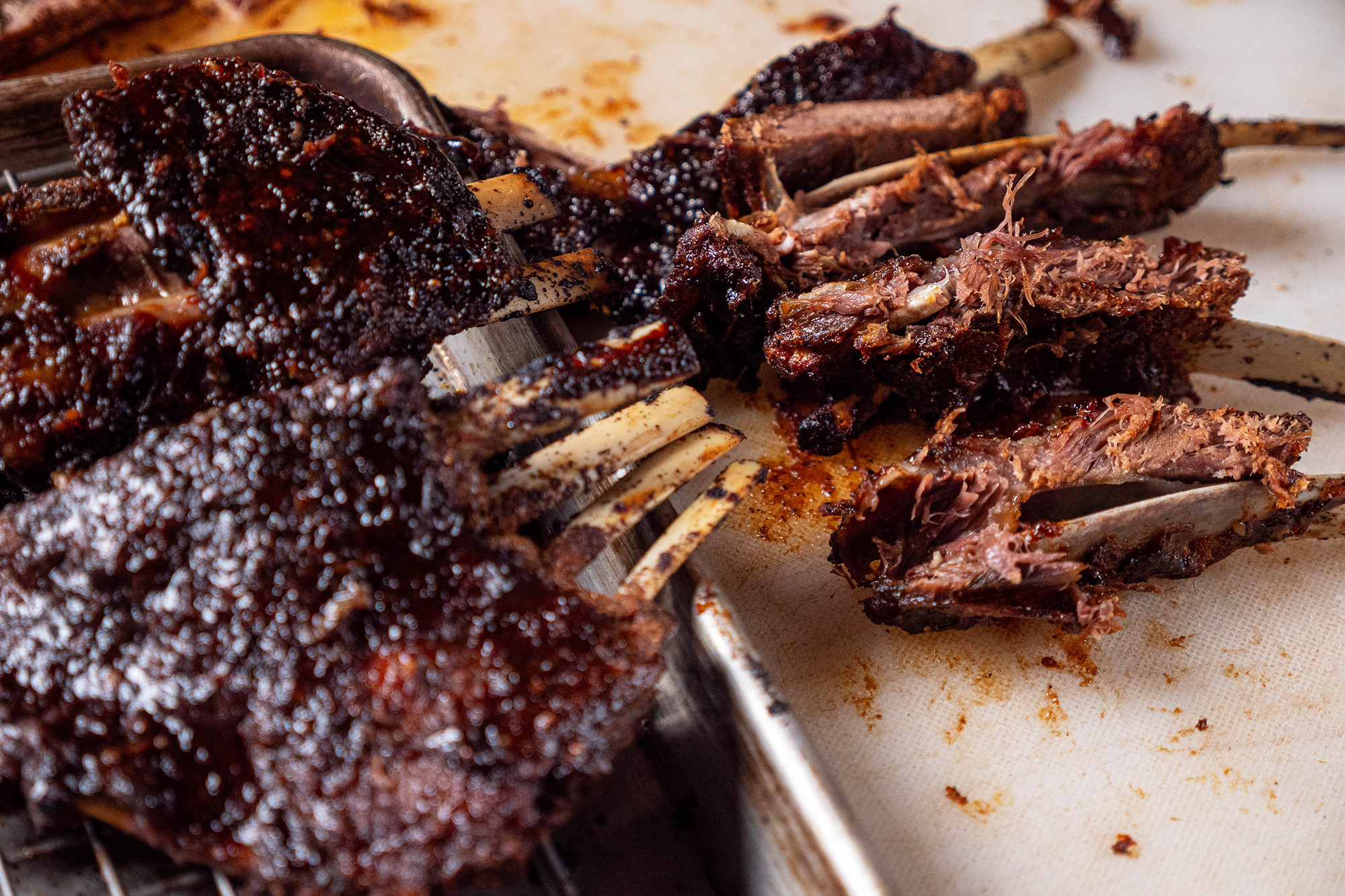 Related: Most Useful Barbecue Tools – 12 Grilling Accessories You Actually Need
Unlike the luscious, marbled fat of pigs and cows, deer fat, called tallow, is waxy and unpleasant. When cooked, it doesn't melt and moisten the meat like the fat of other animals does. Plus, there's not a ton of meat on deer ribs, so many hunters don't bother with them at all.
If you know how to treat them, deer ribs are damn good eating. The trick to delicious deer ribs lies in the following simple steps: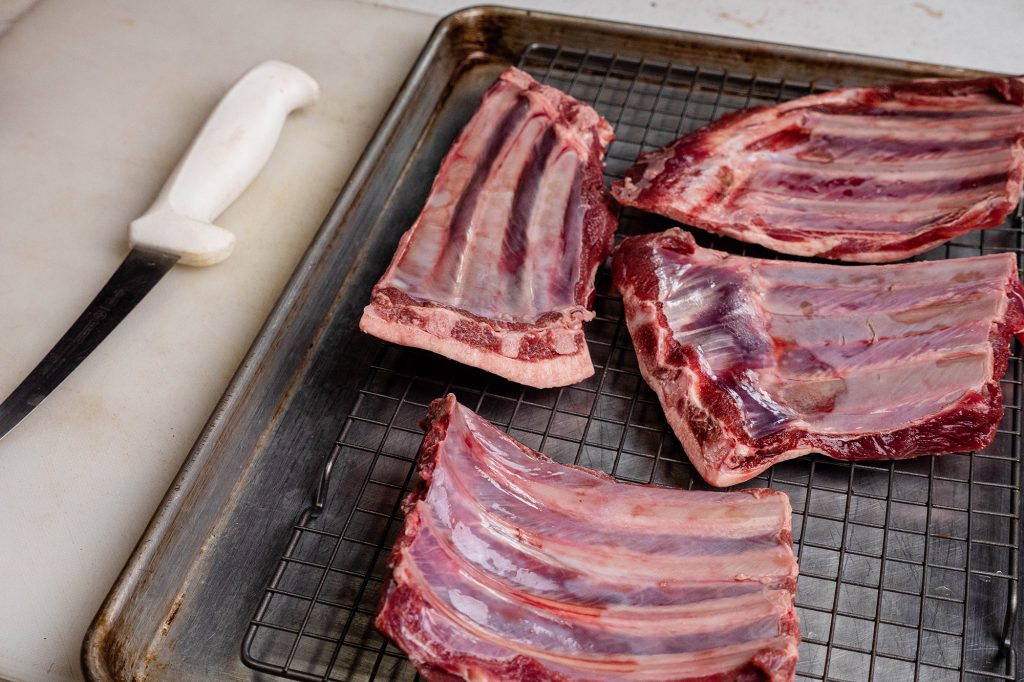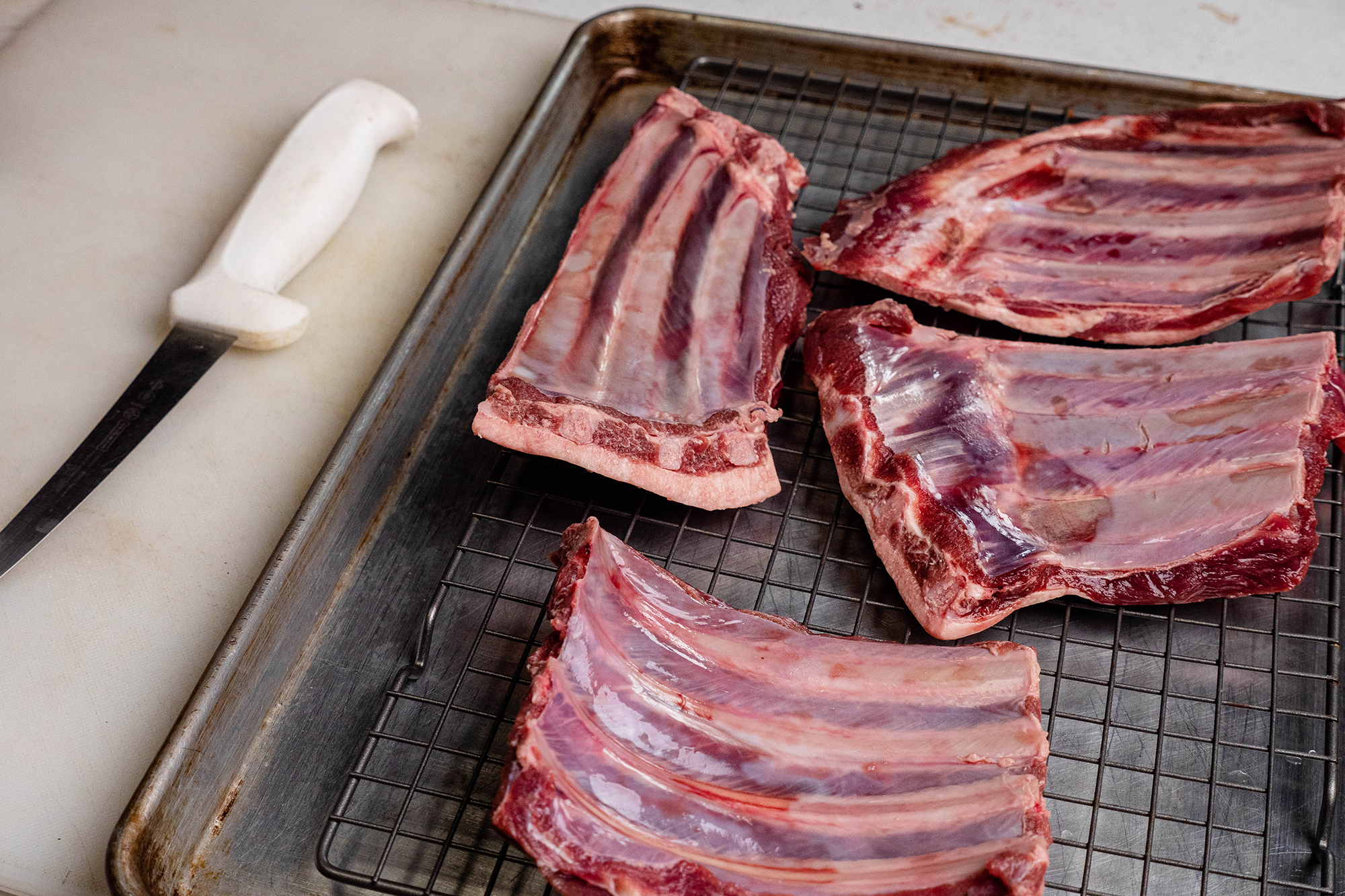 First, leave plenty of meat on the ribs during the butchering process, but make sure to trim the majority of the tallow away. Then, cook the ribs with lots of moisture to soften the meat. Finally, finish them off in the oven or smoker with a dry rub, a slathering of sauce, or both. Do all that, and you'll have a falling-off-the-bone rack of ribs and you may never waste a deer rib again. You also might not like pork ribs as much as you used to, fair warning.
So the next time you fill a tag, keep the meat on the bone and follow this delicious and foolproof deer ribs recipe.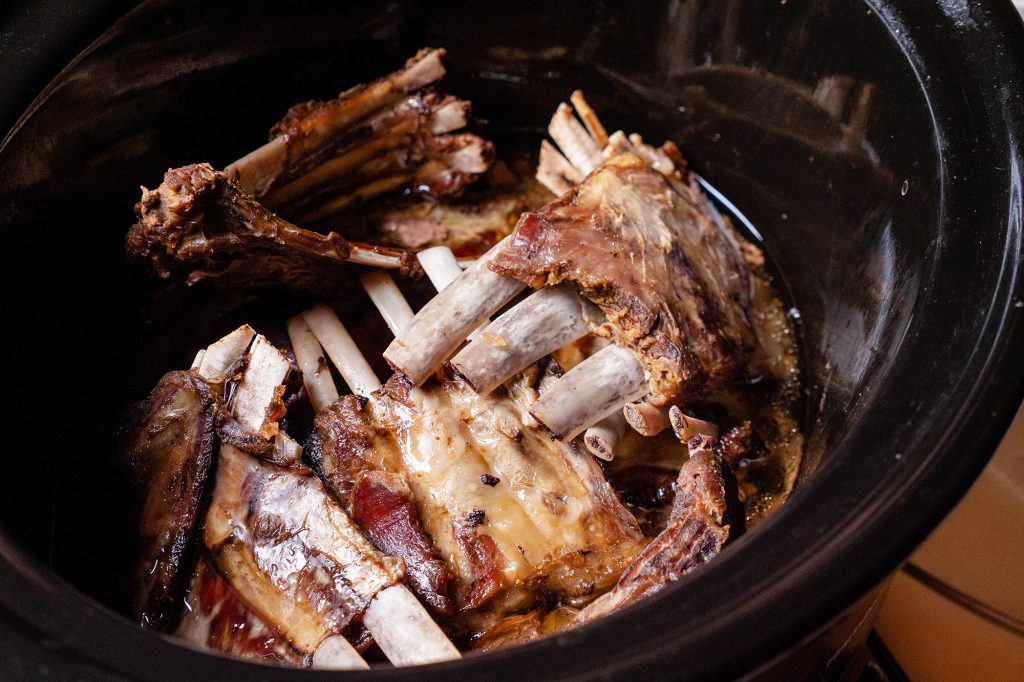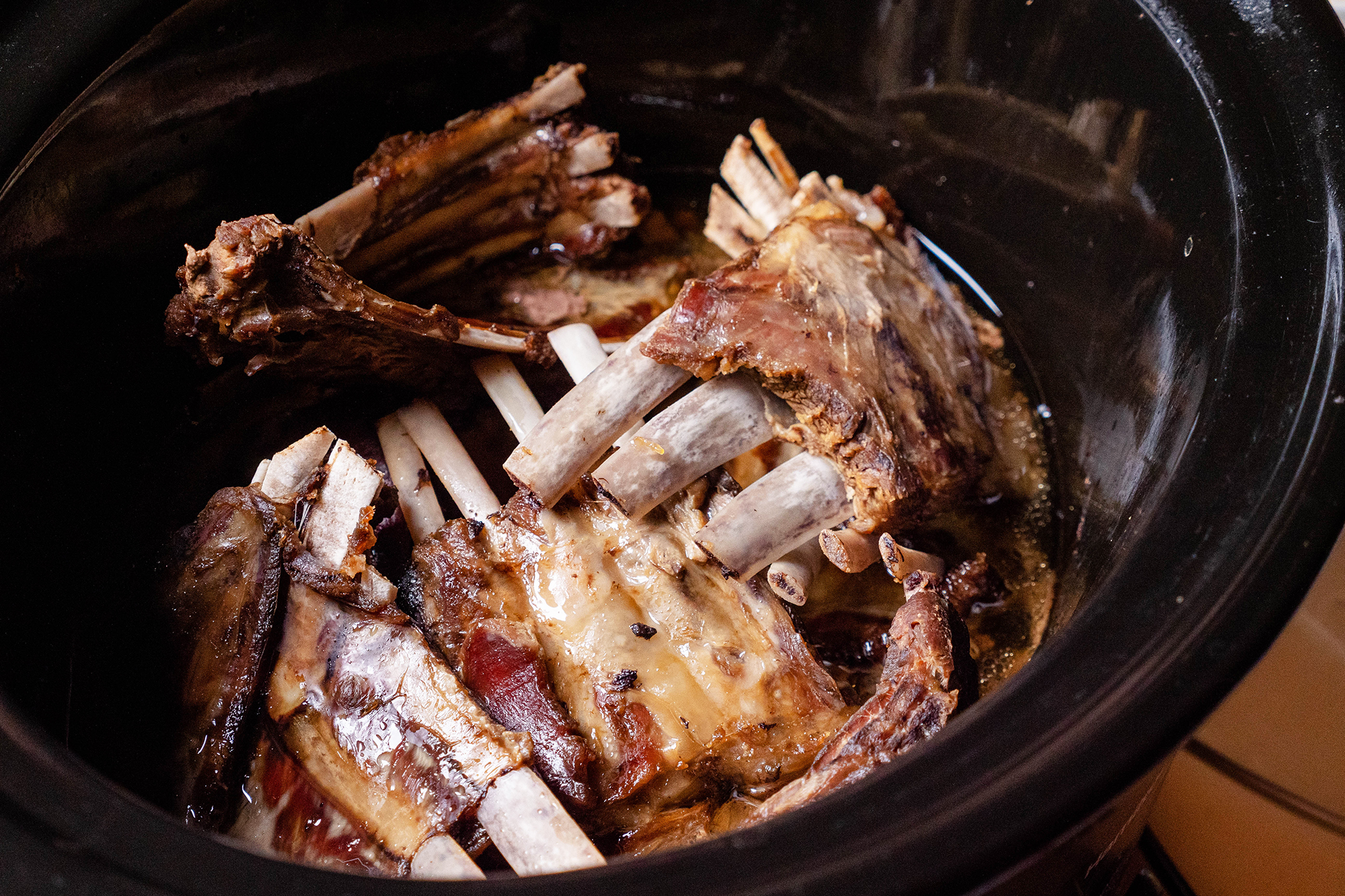 Related: The Best Steak Sandwich You've Ever Had — Period
Ingredients for Perfect Deer Ribs
1 rack of deer ribs
1 teaspoon salt
12 ounce can of root beer or cola
2 cups water
1 cup barbecue sauce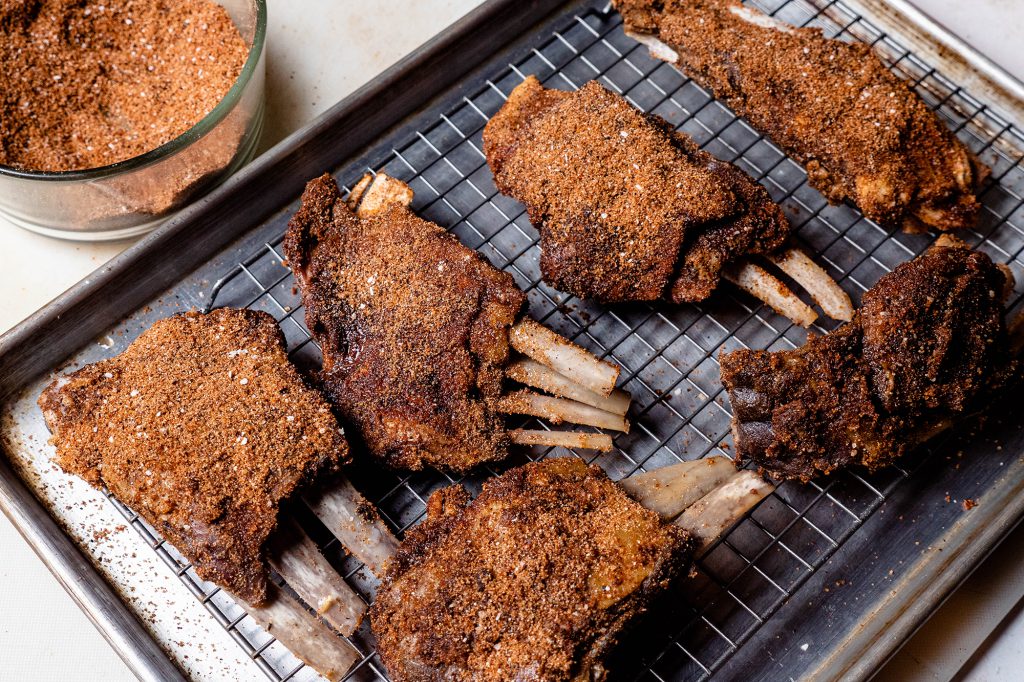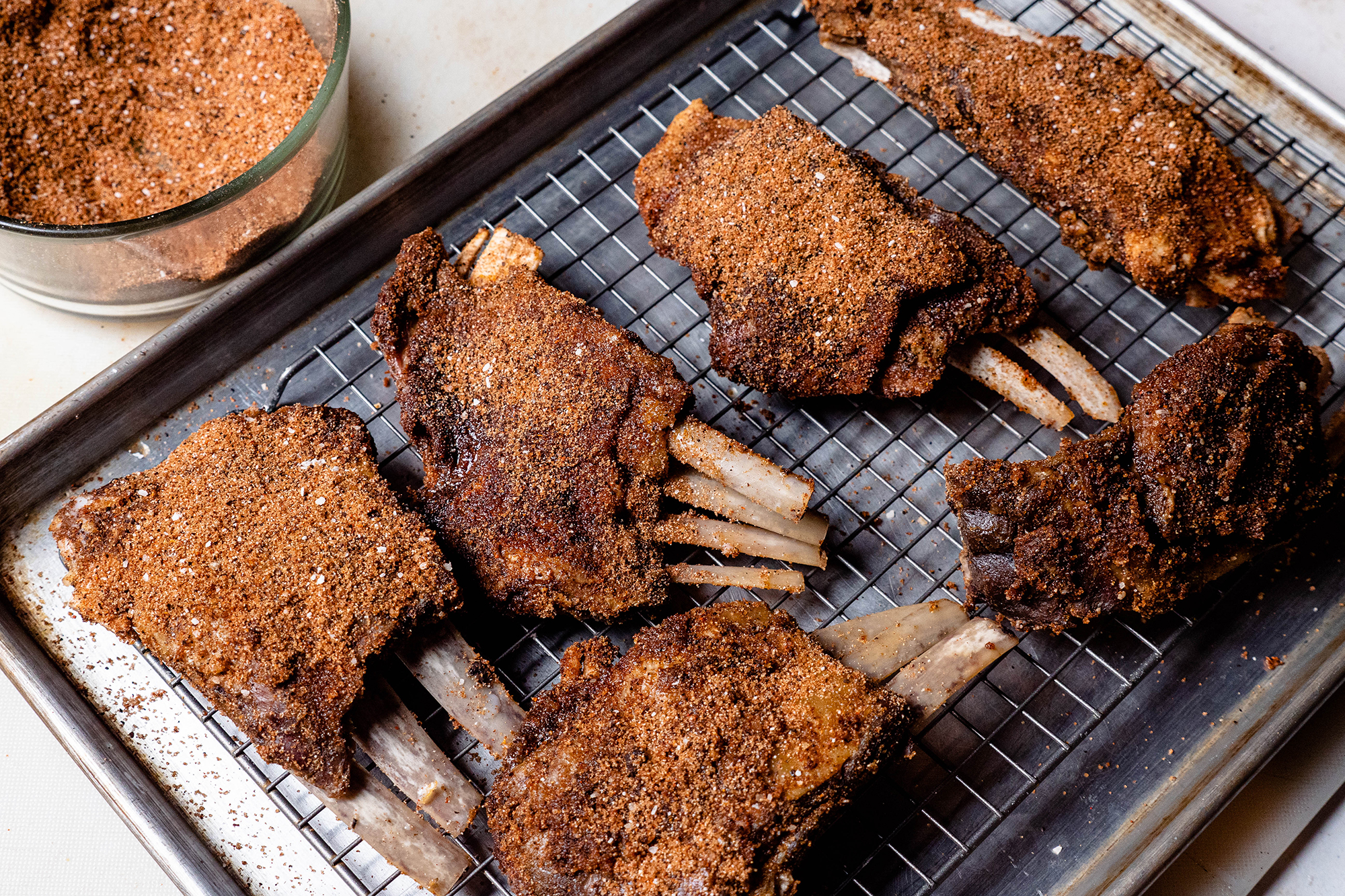 Dry Rub Ingredients
1/2 cup brown sugar
1 tablespoon salt
1 tablespoon chili powder
1 teaspoon black pepper, ground
1 teaspoon garlic powder
1 teaspoon onion powder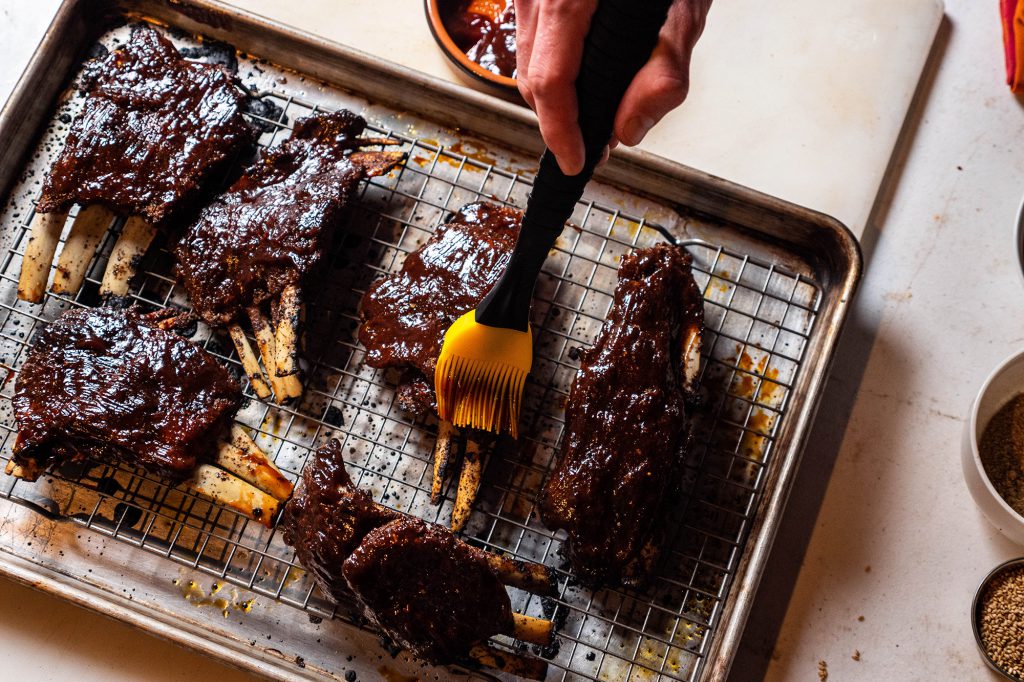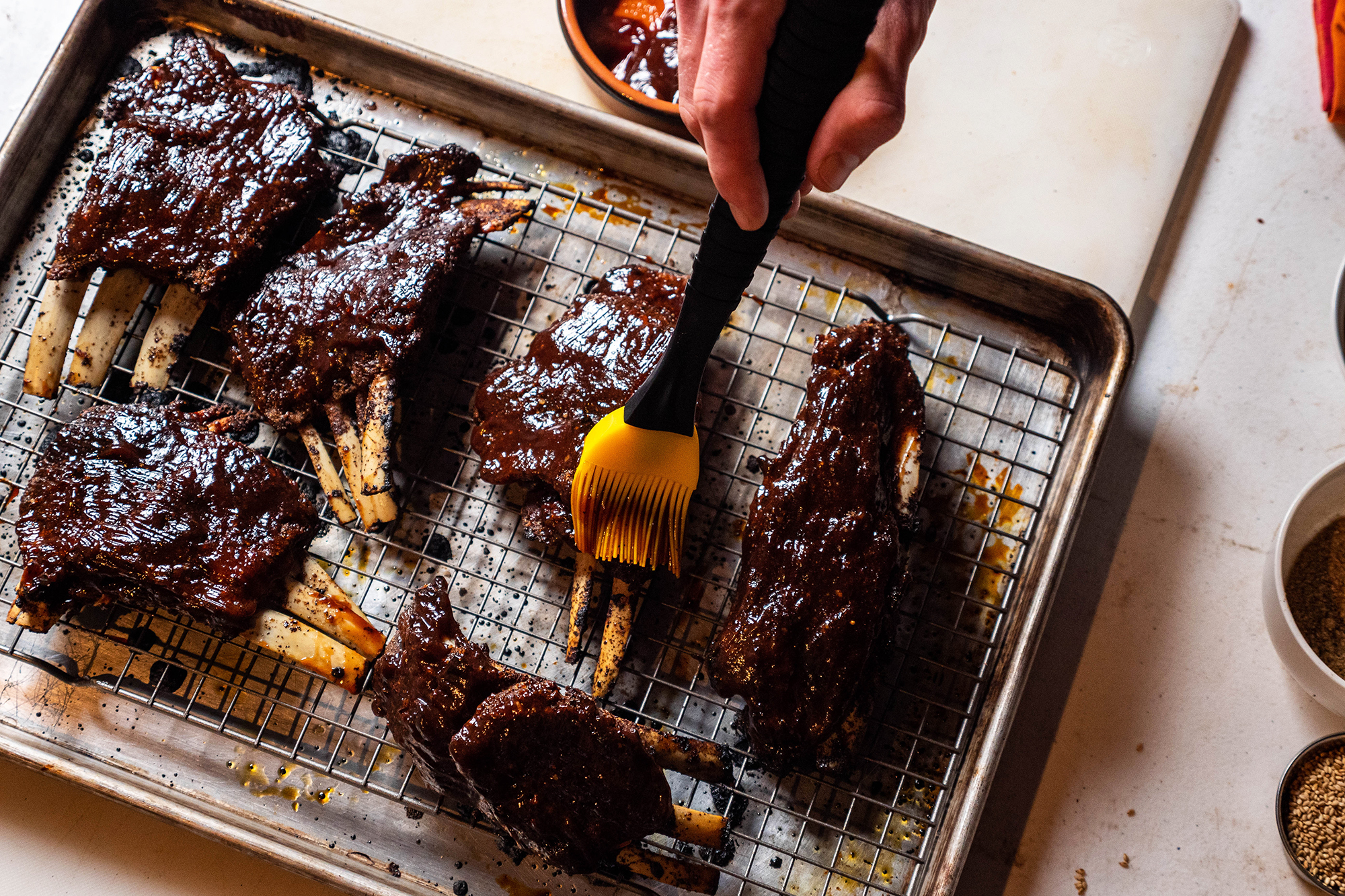 Directions
Remove the membrane and trim the ribs of excess tallow and gristle. Cut the rack into 4- to 8-rib sections.
Sprinkle the rib sections with a pinch of salt and pepper and place them in a slow cooker with a can of root beer and two cups of water. Cover the ribs and cook on low heat for 3 to 4 hours or until the meat softens.
Remove the ribs from the slow cooker, then preheat an oven or smoker to 350 degrees.
Mix the dry rub ingredients together in a small bowl, then sprinkle the rub on the rib sections until fully covered.
Place the seasoned ribs on a sheet tray with a baking rack.
Bake or smoke the ribs just until the sugar in the rub has melted, about 20 or 30 minutes.
Slather the ribs with your favorite barbecue sauce, and return them to the oven or smoker for another 5 to 10 minutes. You can then cut the ribs, or you can just pull them apart.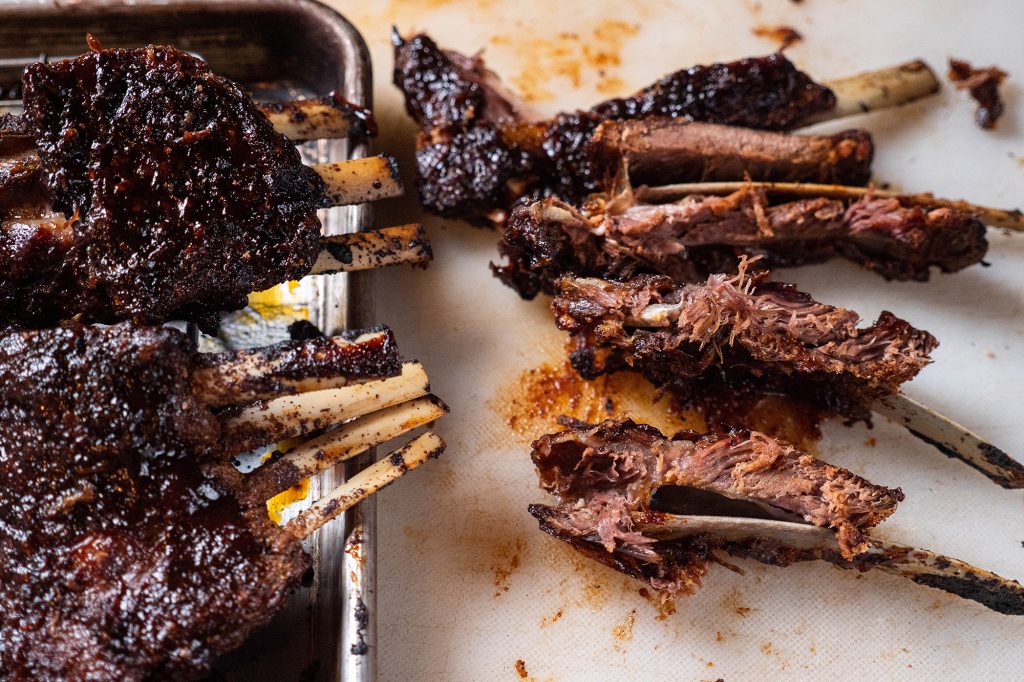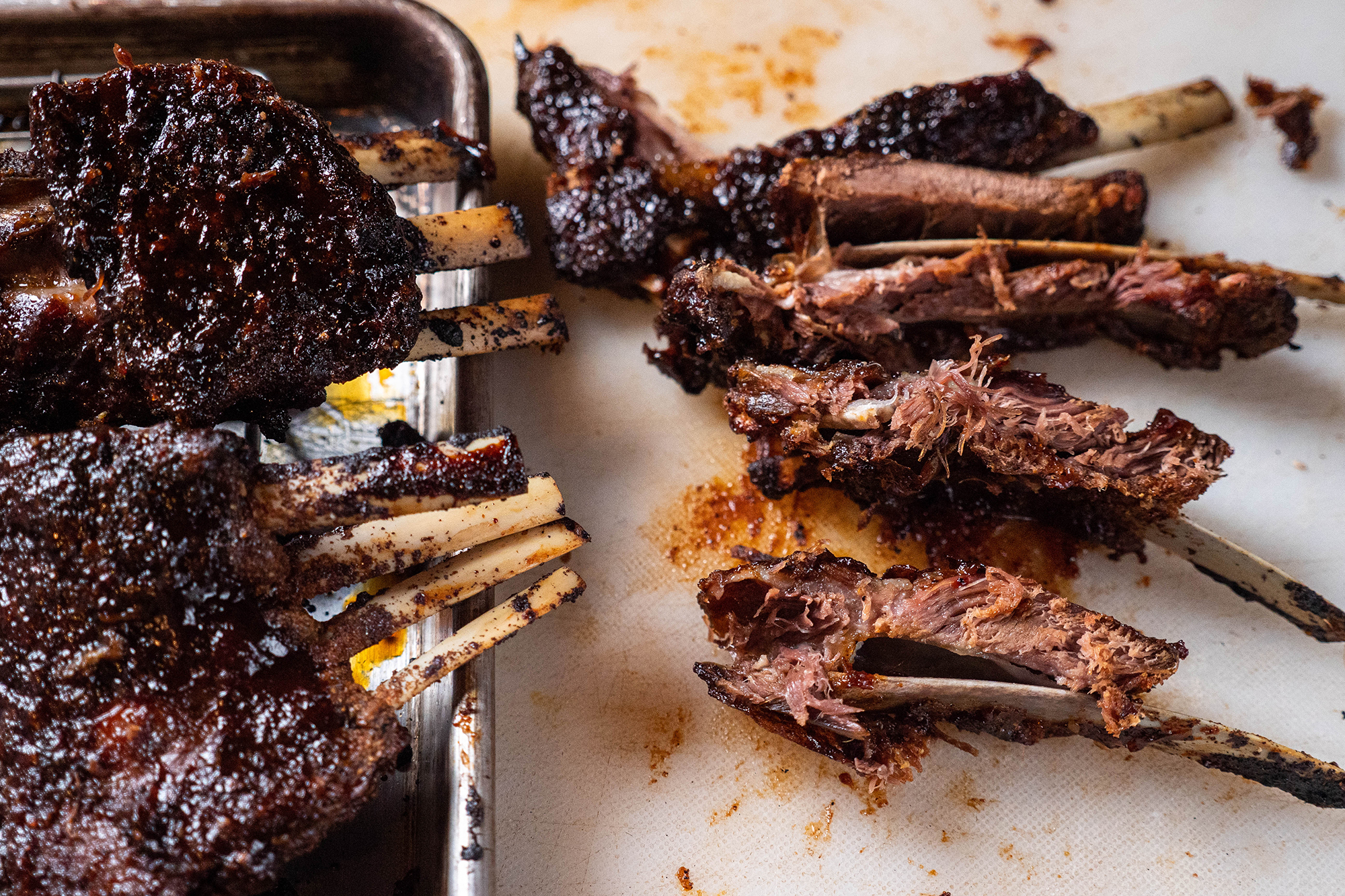 Related: Wild Game Recipes – 5 Ways to Make Freezer Space for Hunting Season
If you're new to cooking deer ribs, this simple recipe will definitely get you started on the right path. But don't be afraid to experiment — you'll find all sorts of interesting and delicious ways to prepare them. While it may be tempting to get a little extra ground venison from the rib meat, bone-in deer ribs are worth keeping whole once in a while.
If gnawing on a deer bone like a caveman doesn't do it for you alone, the delicious meat will make you a believer. Always par-cook the ribs first to soften the meat, then finish them off with your favorite rubs and sauces for foolproof deer ribs every time.
Read Next: Cheesy Good Classic Wild Dove Poppers