Country- or chicken-fried steak is one of those things I can't pass up if it's on the menu. If you can deny yourself a tender slab of fried beef, then you're a better person than I am. I don't care if it comes on a sandwich or with a side of mashed potatoes, veggies, and gravy — when country-fried steak is done right, it's damn good.
Although we tend to associate country-fried steak (aka chicken-fried steak) with the local diner or to think of it as comfort food while out on the road, it's an easy and crowd-pleasing meal to fix at home. Sure, you can make it with store-bought beef, but why do that when you have a freezer full of venison. Venison steaks, particularly from tender leg cuts, are great when pounded and country-fried. But one of my favorite pieces of meat to cook this way is actually deer heart.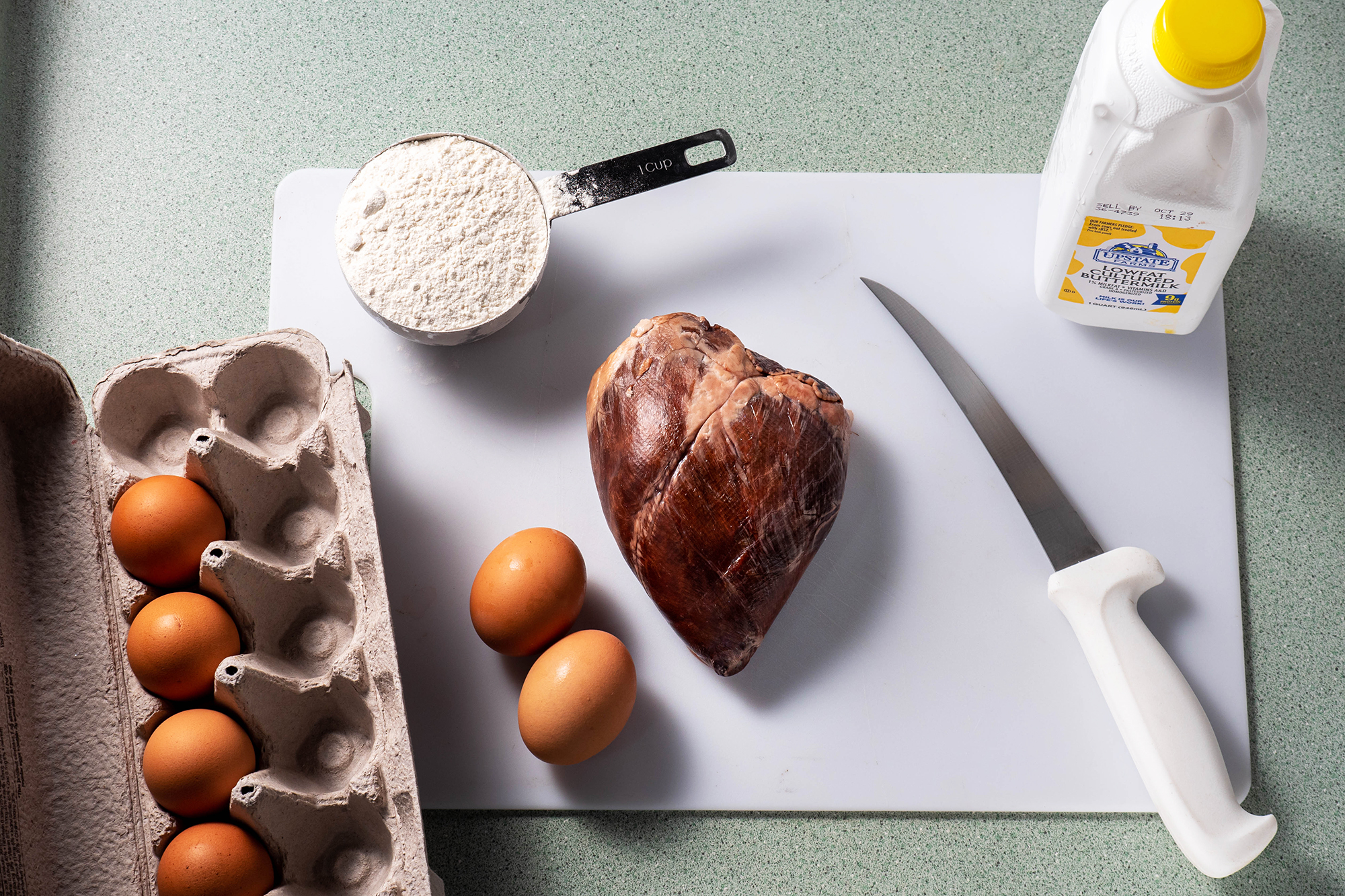 While there are a million ways to cook heart, the majority that make it out of the woods end up sliced into strips or rings, dusted with flour, and fried. But a better way is to keep the heart whole, trim it, and fry it country style.
Cutting the heart into small pieces is a surefire way to overcook it, making the texture chewy and unpleasant — the main complaint people have about eating heart in the first place. Instead, you want to open the heart up almost like you would a bell pepper, trim off any fat from the outside, and remove any connective tissue from the inside. You should basically be left with a clean, flat slab of meat if you do it right.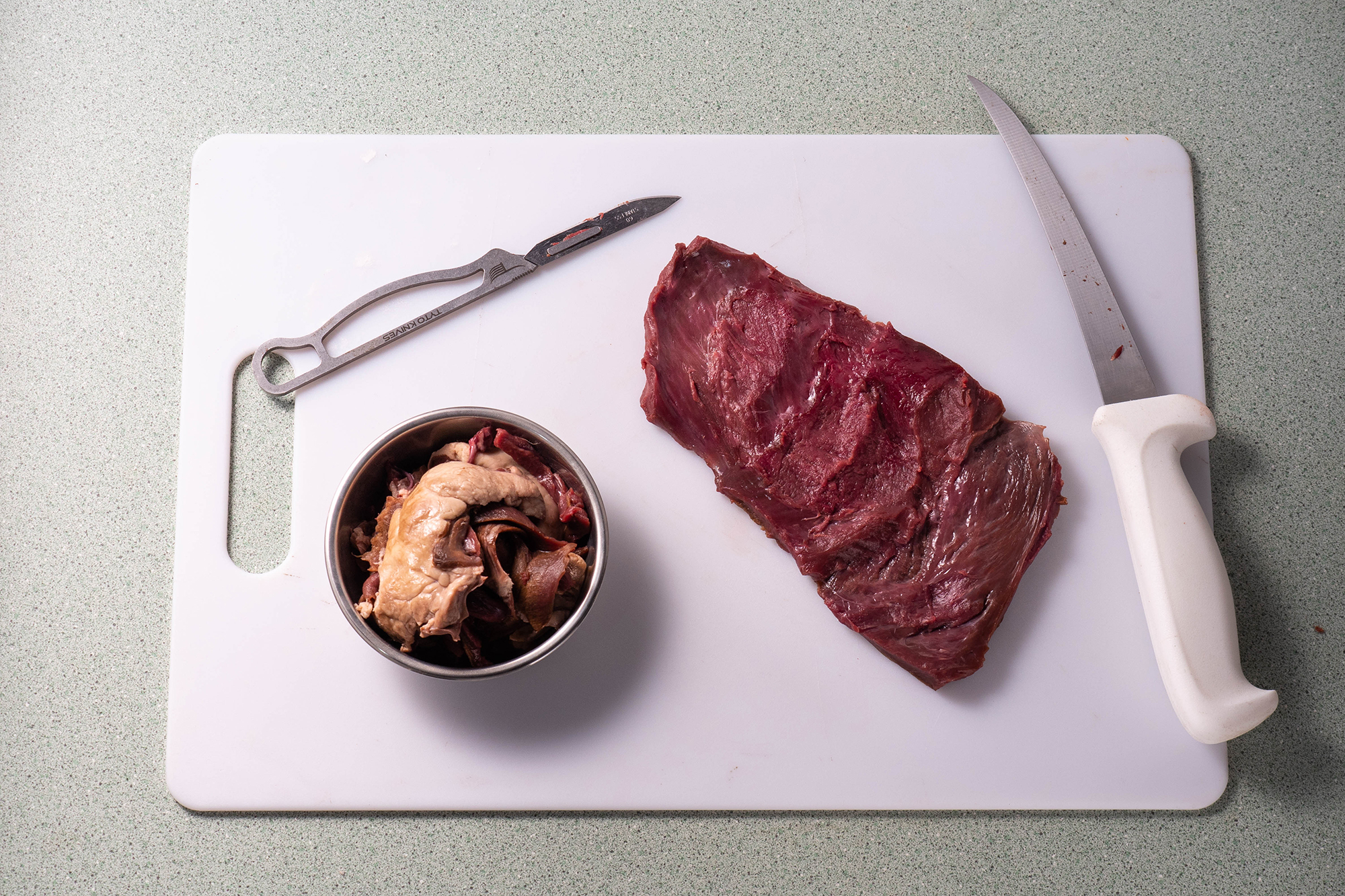 Heart meat is so tender that it's unnecessary to pound the meat with a mallet or poke it with a tenderizing tool. However, I recommend using a knife to make a very shallow crosshatched pattern on the meat to help the breading stick. Because of the heart's smooth texture, it can be tough to get breading to adhere properly, so this crosshatching, as well as double frying, will ensure a nice crunchy breading on the outside without overcooking the inside.
If you want to try something different than your favorite grilled or pan-seared heart recipes, this country-fried heart is an awesome way to mix things up. And if you're new to eating heart and other organ meats, country-fried heart is a great way to dip your toes in the water.
RELATED – How To Cook the Perfect Fried Squirrel
---
Country-Fried Deer Heart Ingredients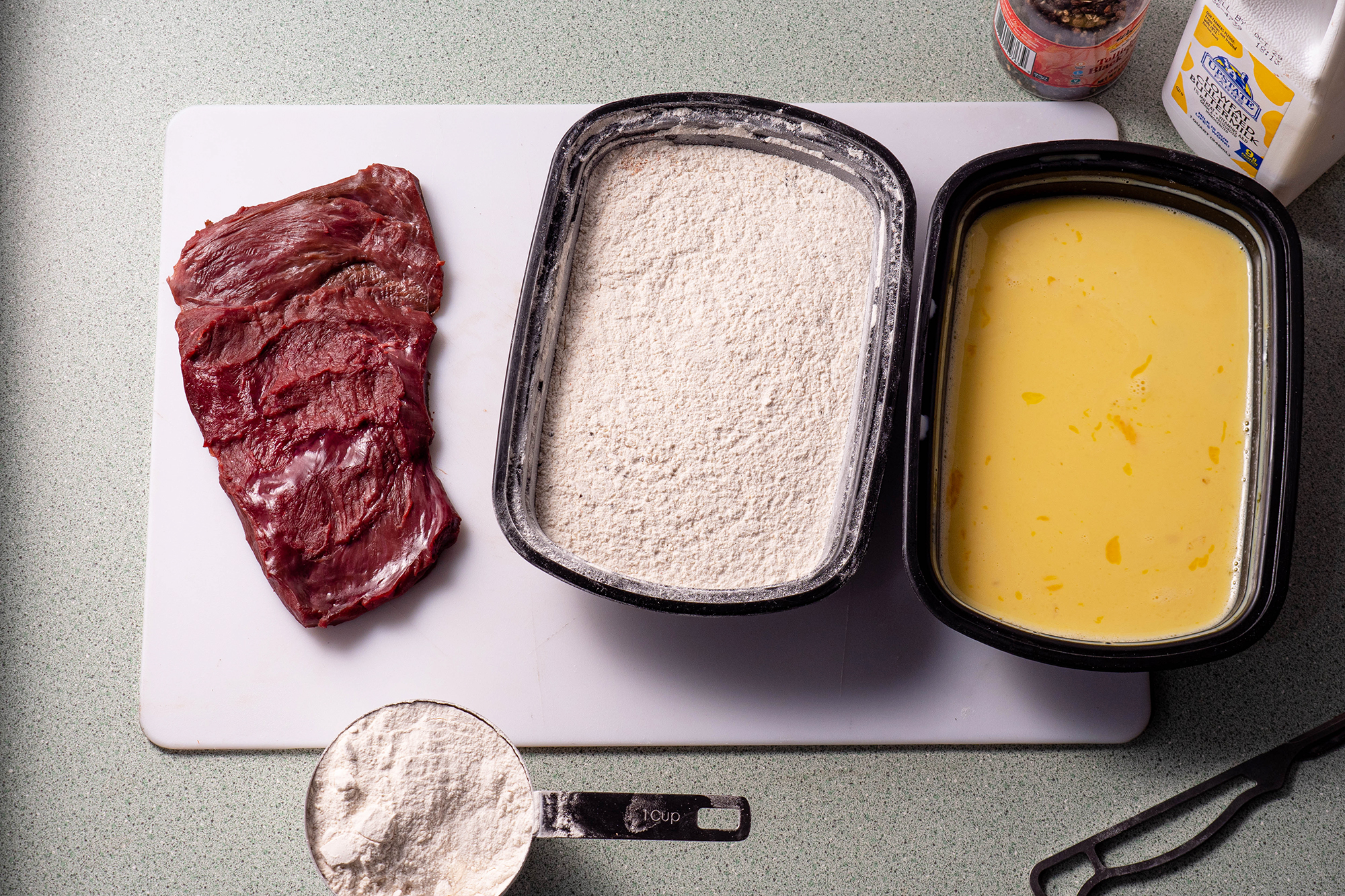 1 deer heart
2 1/4 cups all-purpose flour, divided
1 tablespoon salt
1-2 teaspoons black pepper, divided
1 1/4 teaspoon onion powder, divided
1 1/4 teaspoons garlic powder, divided
1/2 teaspoon cayenne pepper
2 eggs
2 tablespoon heavy cream or whole milk
1 ounce butter
1 cup chicken or game stock
RELATED – Classic Venison Osso Buco Is Stupid Simple and Guaranteed to Impress
---
Directions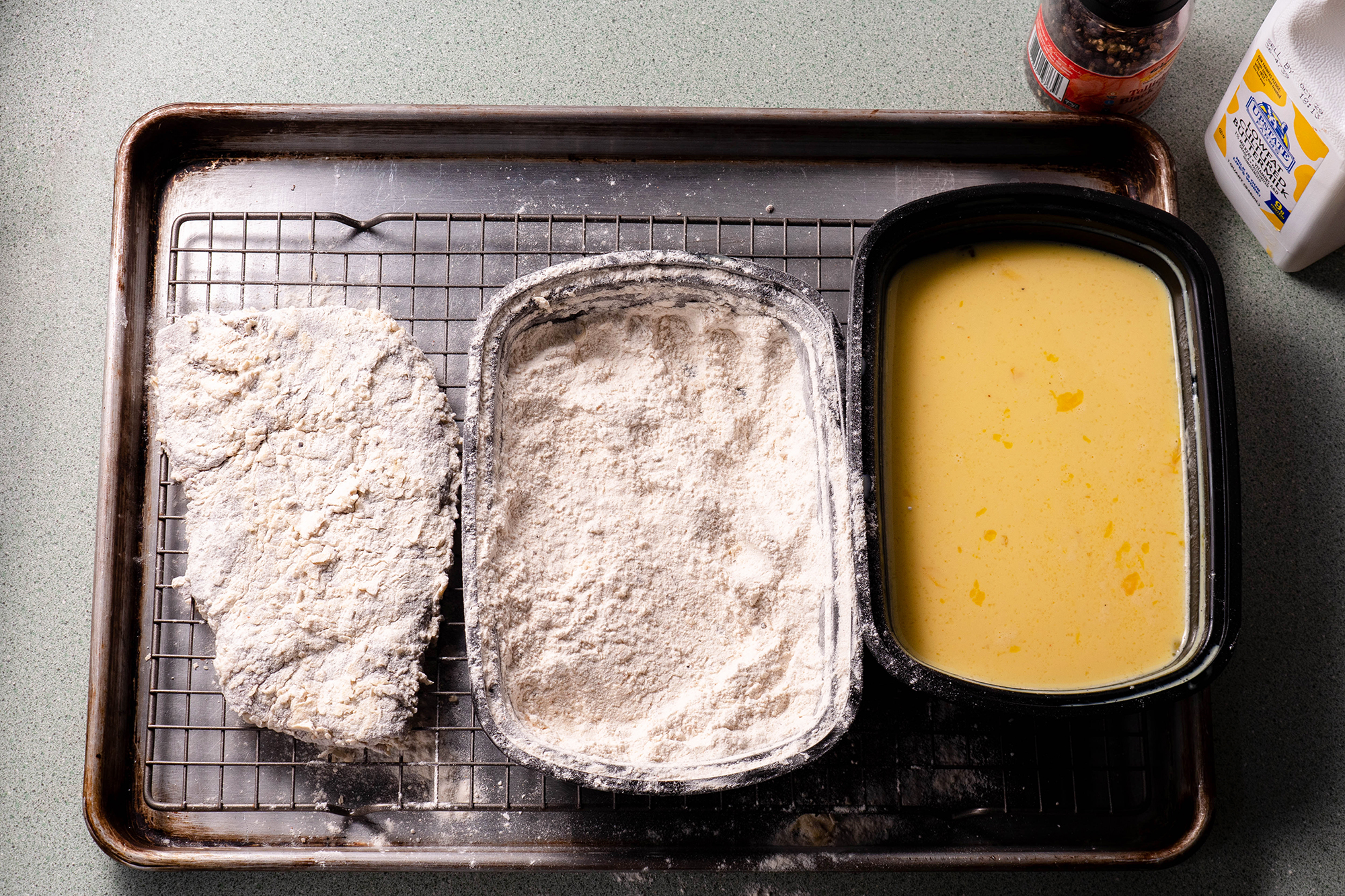 Fill a skillet, dutch oven, or deep fryer with enough oil to fully submerge the heart, and heat until the oil temperature is about 350 degrees.
Trim any fat and tallow from the outside of the heart. Find the natural seam running lengthwise down the heart and make a cut through it. Peel the heart open and trim out any connective tissue. Remove any excess meat and scraps until you have a relatively flat, even slab of meat.
With a sharp knife, cut a very shallow crosshatched pattern onto both sides of the heart meat to help the breading stick.
Mix 2 cups of flour with 3/4 tablespoon of salt, 1 teaspoon of black pepper, 1 teaspoon each of garlic and onion powder, and 1/2 teaspoon of cayenne pepper. In a separate dish, make an egg wash by beating two eggs together with a tablespoon of milk or cream.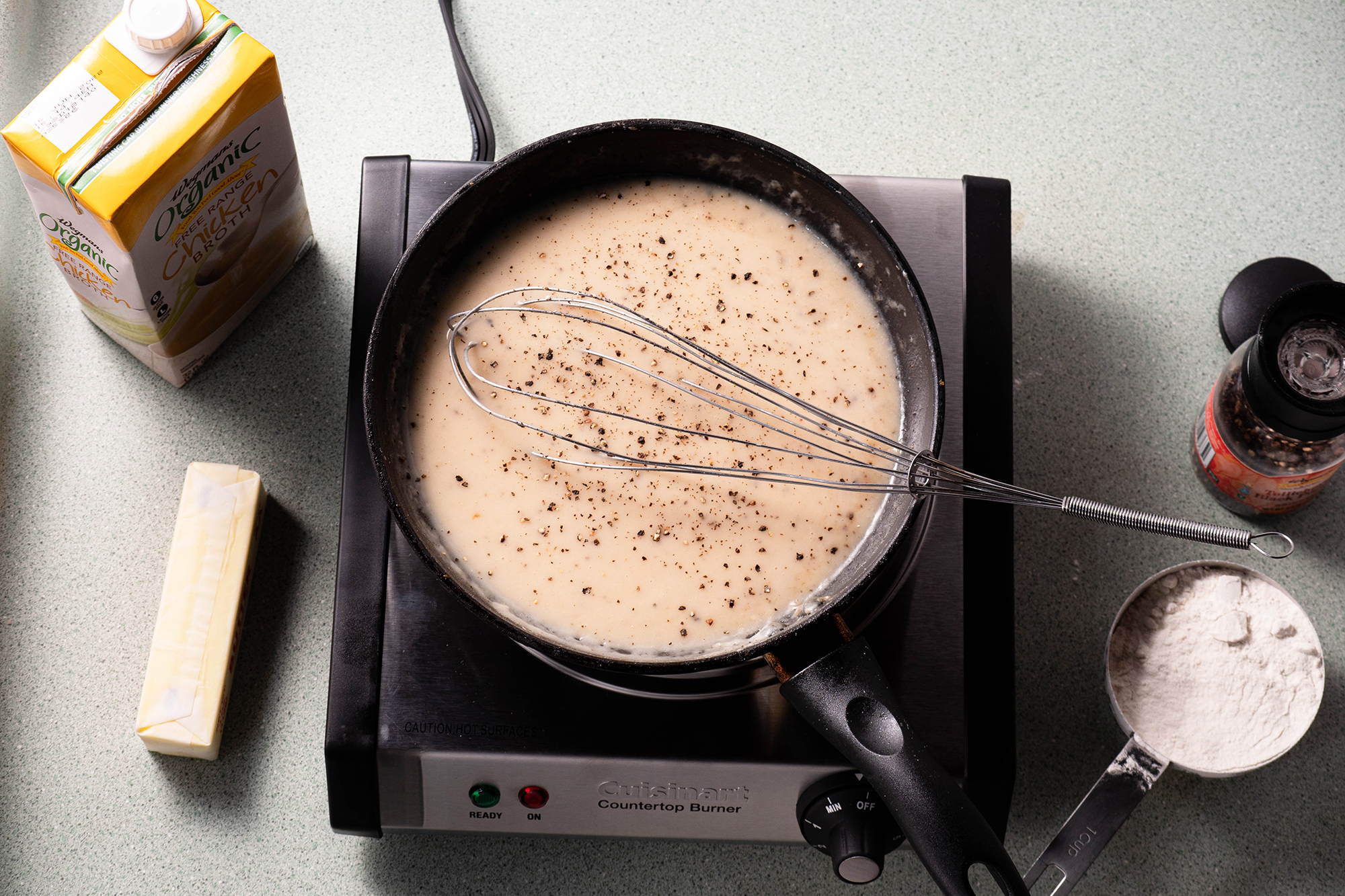 Toss the heart in the flour, then dip it in the egg wash, then back into the flour, making sure to cover the meat thoroughly. The more breading that sticks, the better.
Place it in the hot oil and start frying. Because of the heart's smooth texture you will lose some of the breading as it cooks. Don't panic.
Cook until the remaining breading starts to turn a golden tan color. Remove the heart from the oil to a paper towel and let it rest for about 20 to 30 seconds.
Toss the heart in the flour, then quickly dip the heart in the egg wash without over-saturating the breading, then toss it back in the flour mix to form a second layer.
Transfer the heart back into the oil and fry again until the breading turns golden brown on all sides. Remove to a paper towel and let it rest while you make the gravy.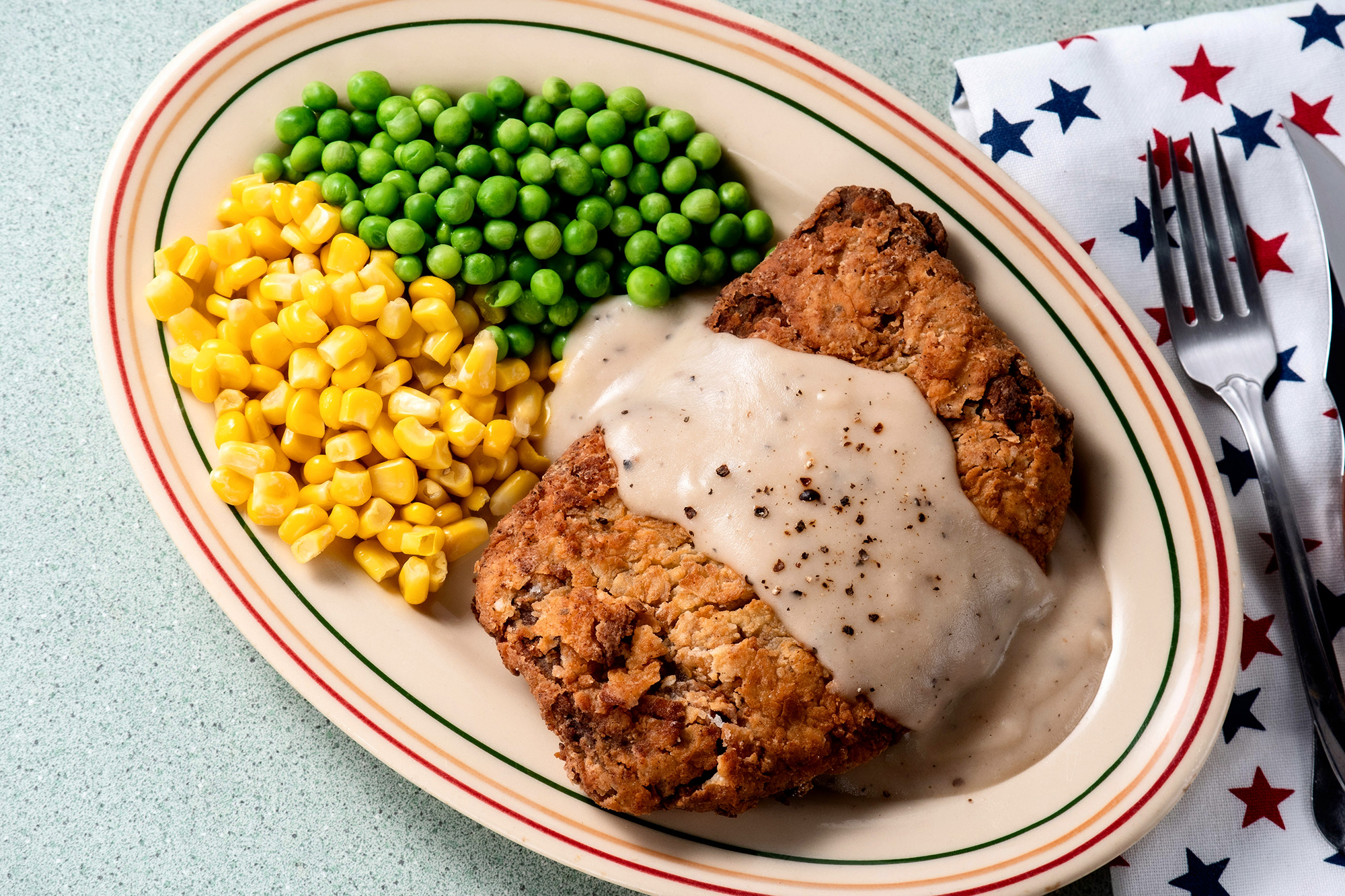 Gravy: Melt an ounce of butter in a small saute pan, then whisk in about 1/4 cup of flour. Once the flour has incorporated into the butter, deglaze the pan with about a cup of chicken or game stock. Continue to whisk and add a pinch of salt, 1/2 teaspoon of coarsely ground fresh black pepper (or more to taste), as well as 1/4 teaspoon each of onion and garlic powder. Whisk continuously and add about 1 tablespoon of heavy cream or whole milk. Cook on low until thick.
Serve the country-fried heart topped with the gravy alongside veggies such as peas and corn, mashed potatoes, or on a dinner roll for a killer sandwich.
---
READ NEXT – Get a Little Classy With This Venison Wellington Recipe