For the last four years, I have been archery hunting Colorado's over-the-counter, or OTC, units for bull elk — with mixed results. OTC means the elk tags are sold to the general public literally over the counter, anywhere you can buy a Colorado hunting license. The number of tags sold for OTC units aren't limited like trophy, landowner, or lottery tags. Most of these units are made up of large swaths of public land like national forests.
My first two seasons, I met with overwhelming success, and 2019 was a bit tougher, but 2020 — well, it sucked. Most elk hunts on public land are classified as Type II Fun — the sort of thing that is miserable as it's happening but a blast to reminisce about. The first two weeks of the 2020 season tested our resolve and dedication to the hunt. We didn't bag an elk, but we managed to take a few good photos.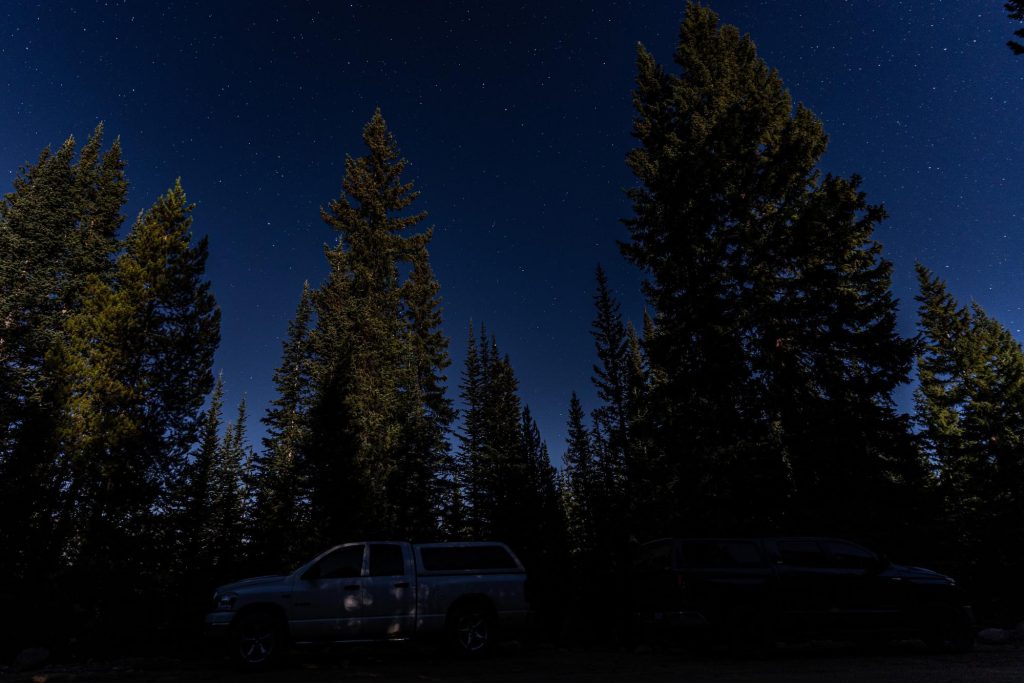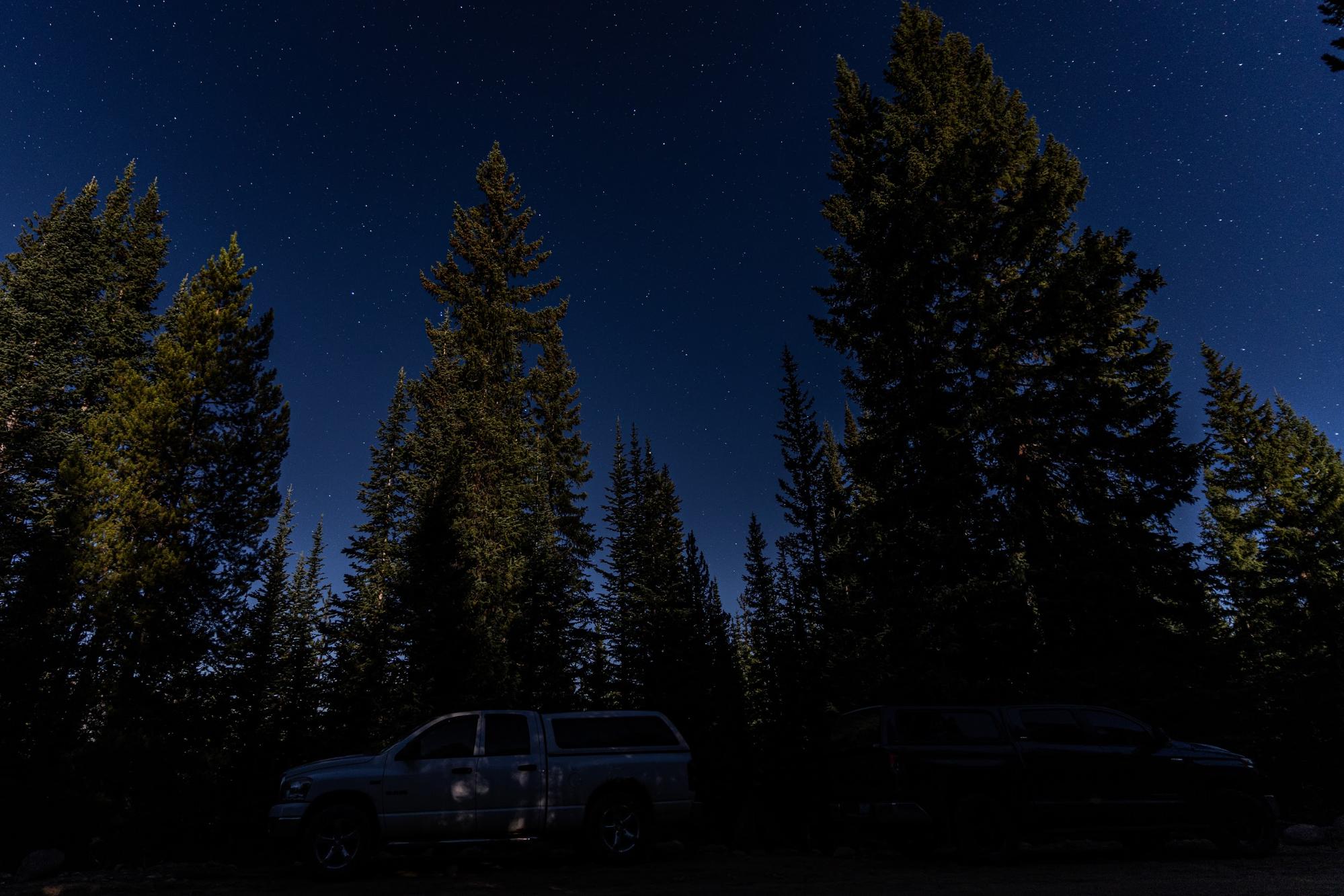 The stars seemed to quite literally align in order to produce one of my worst elk seasons to date. The Sept. 2 opening day coincided with a full moon, so our first week of the season included bright night skies, which encouraged the animals to move more at night than during the day. The normally vocal bulls were silent. We covered a ton of ground and spotted elk, but we couldn't keep up with them.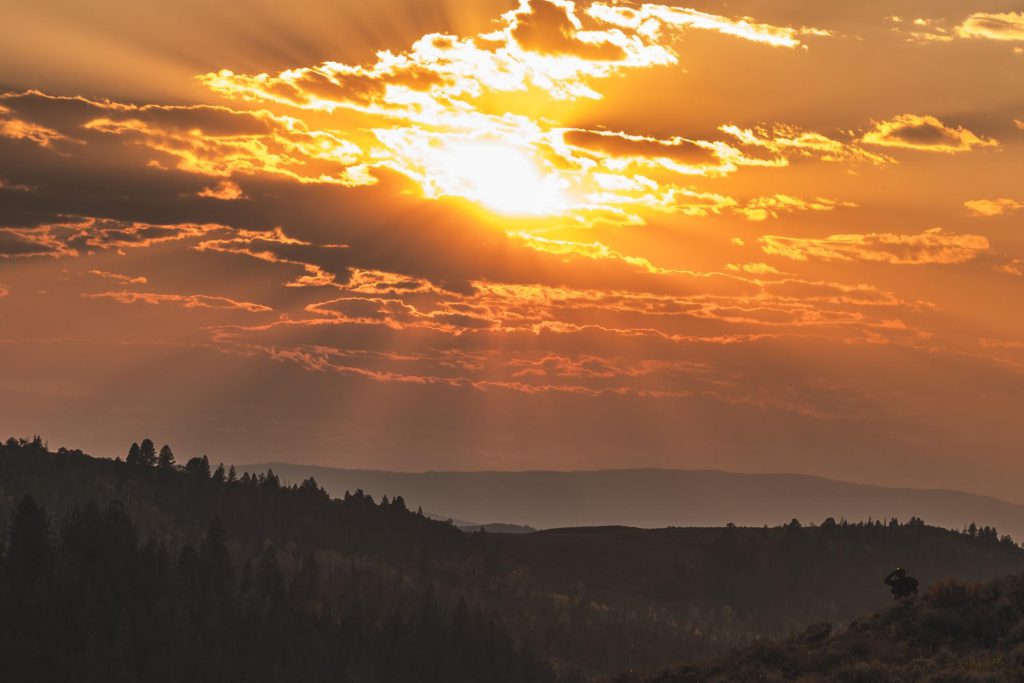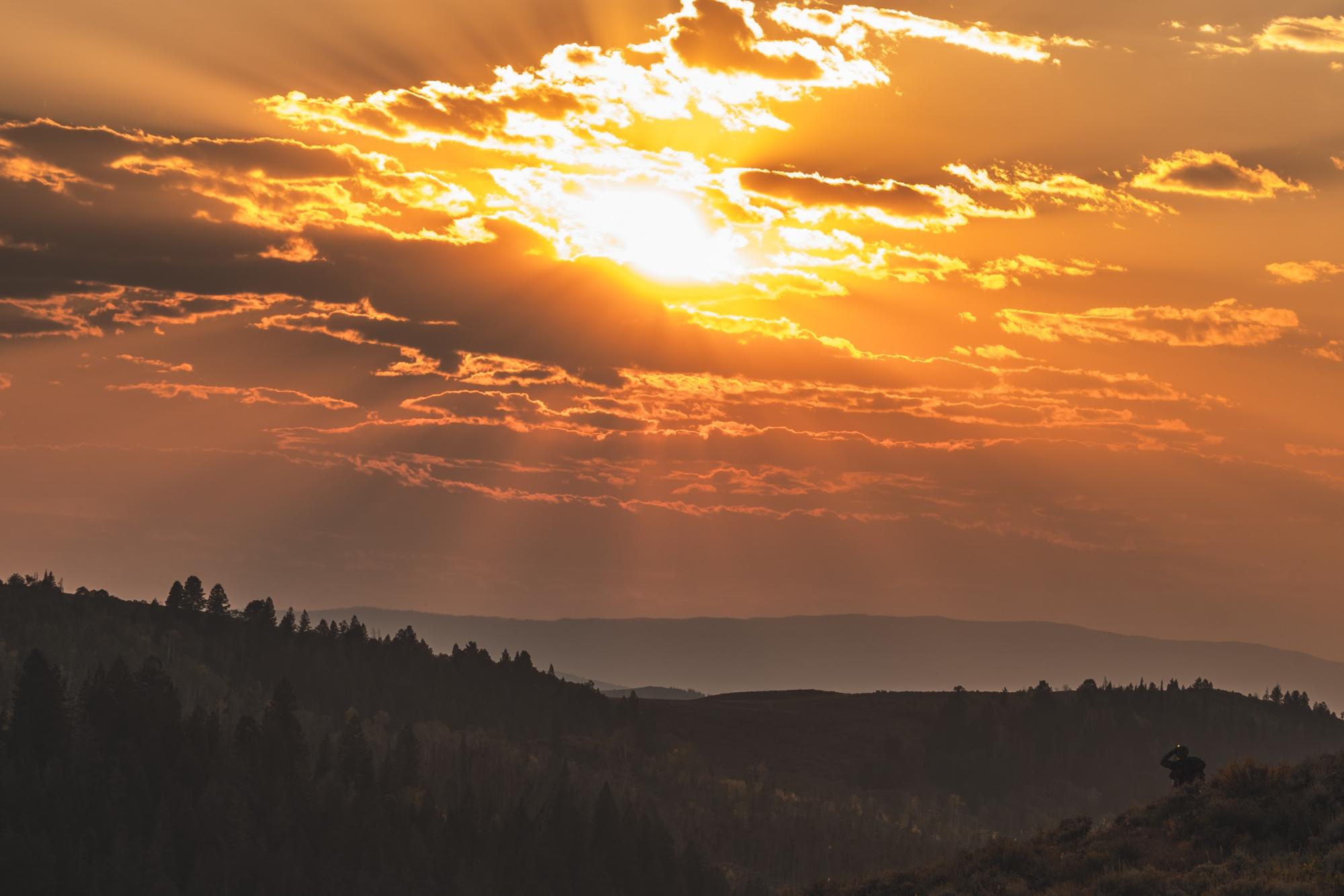 Extreme drought conditions and fires closed some of our most productive hunting areas. The smell of smoke filled the air. The normally clear, crisp mountain views were hazy, which made glassing distant animals tough. Though it was warm, the sun was covered by a screen of smoke, which diffused its rays like clouds on an overcast day.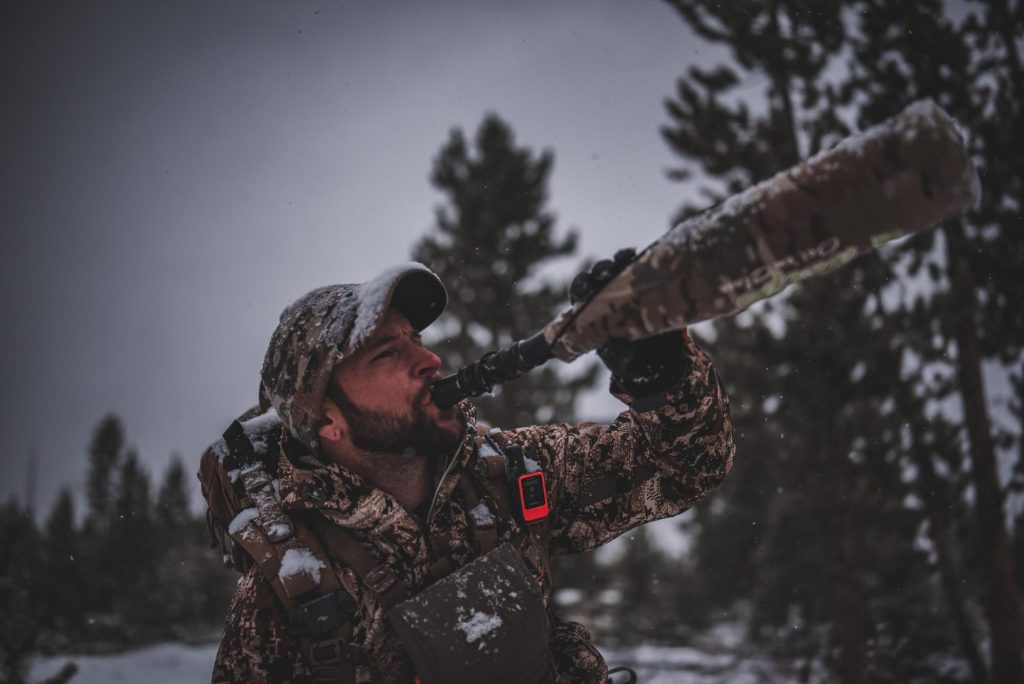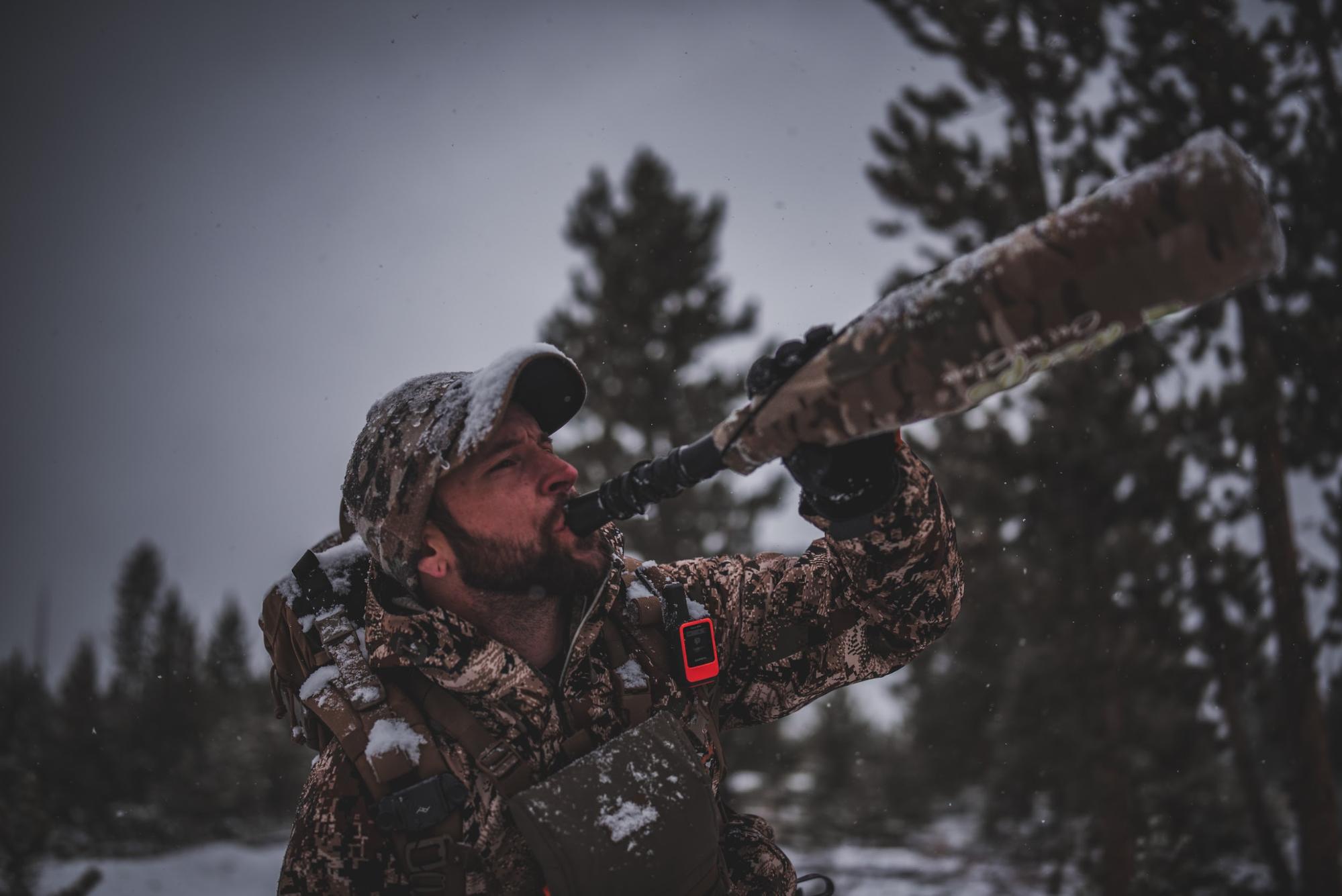 I hunt elk in September because of the thrill of calling them. There is nothing more magical than hearing a bull elk's prehistoric bugle echoing through the mountains. Many compare archery elk hunting with spring turkey hunting. I can agree that the sequence of events is similar — locate, set up, call, and hopefully kill. Yet the details in between those steps are very different. The distance covered, weight carried, time and money spent — the suffering that most endure on an OTC elk hunt dramatically outweighs that of a standard turkey hunt. It's the difference between a 5K and a marathon. Yes, they're both running, but …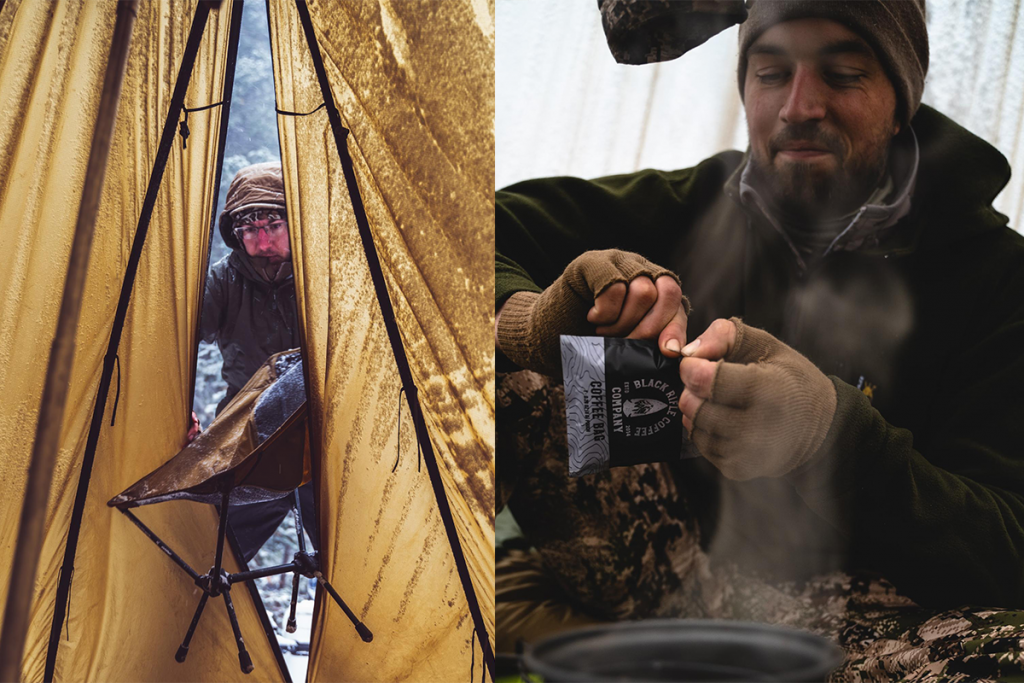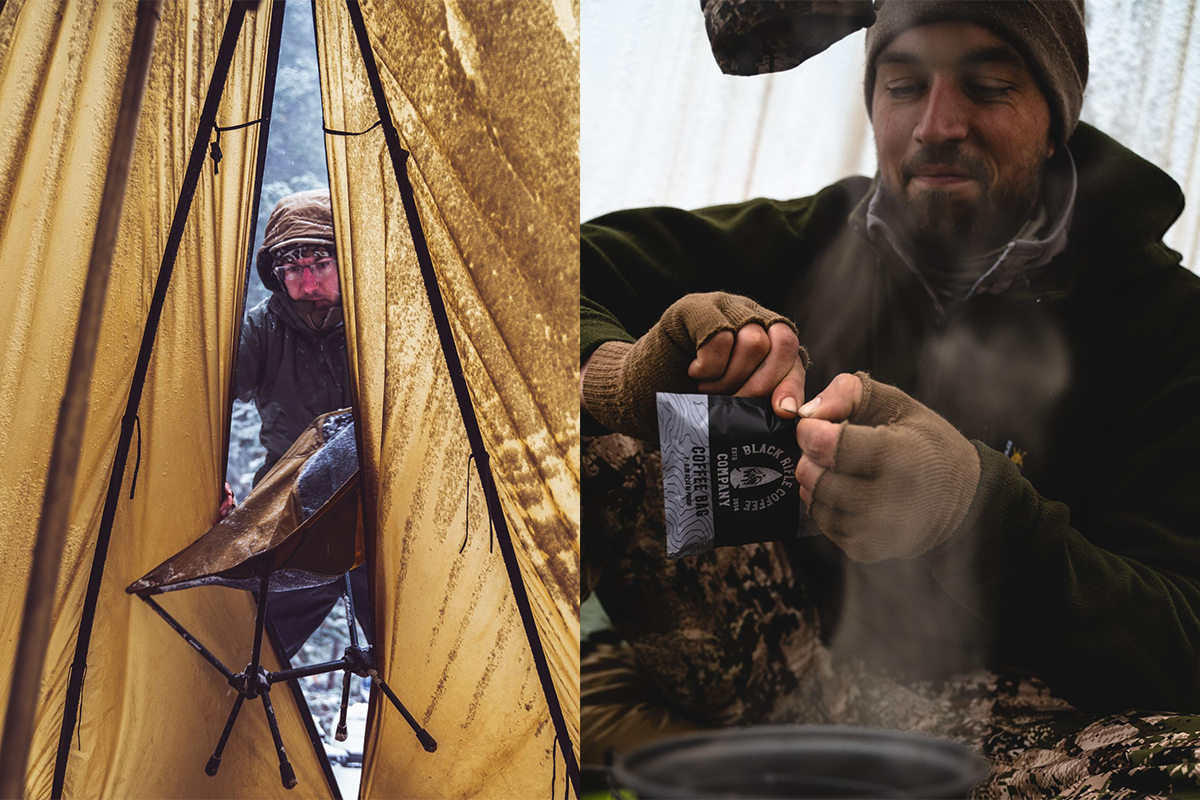 On Sept. 8, the wind howled and the snow blew. No animal in its right mind would be moving in those conditions. We sheltered in place in a Kifaru Sawtooth. We used the downtime to eat food and drink copious amounts of coffee.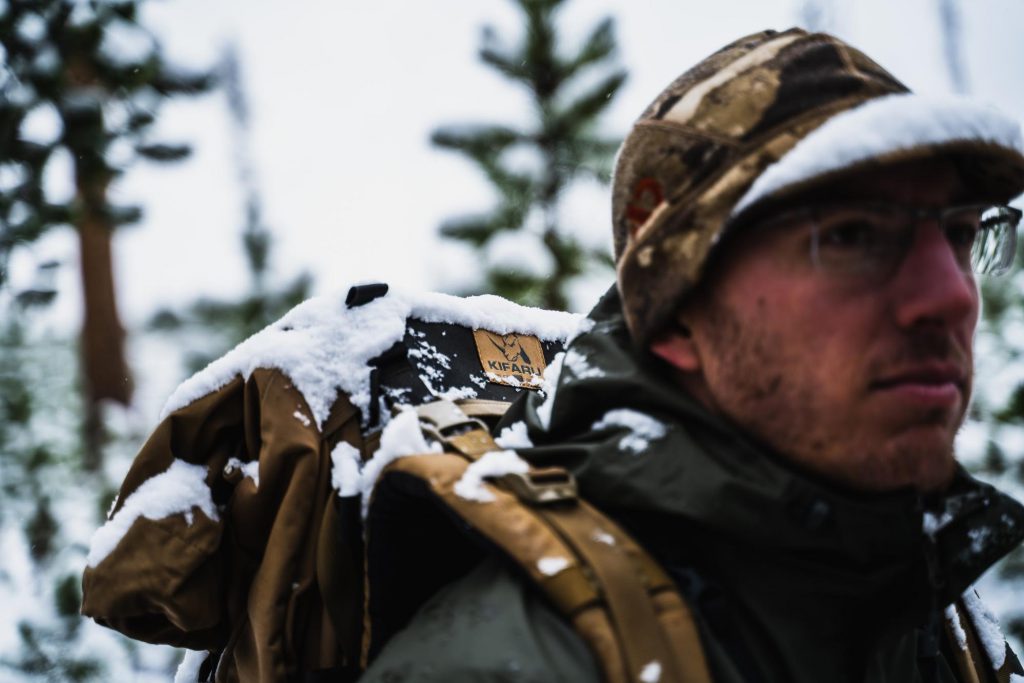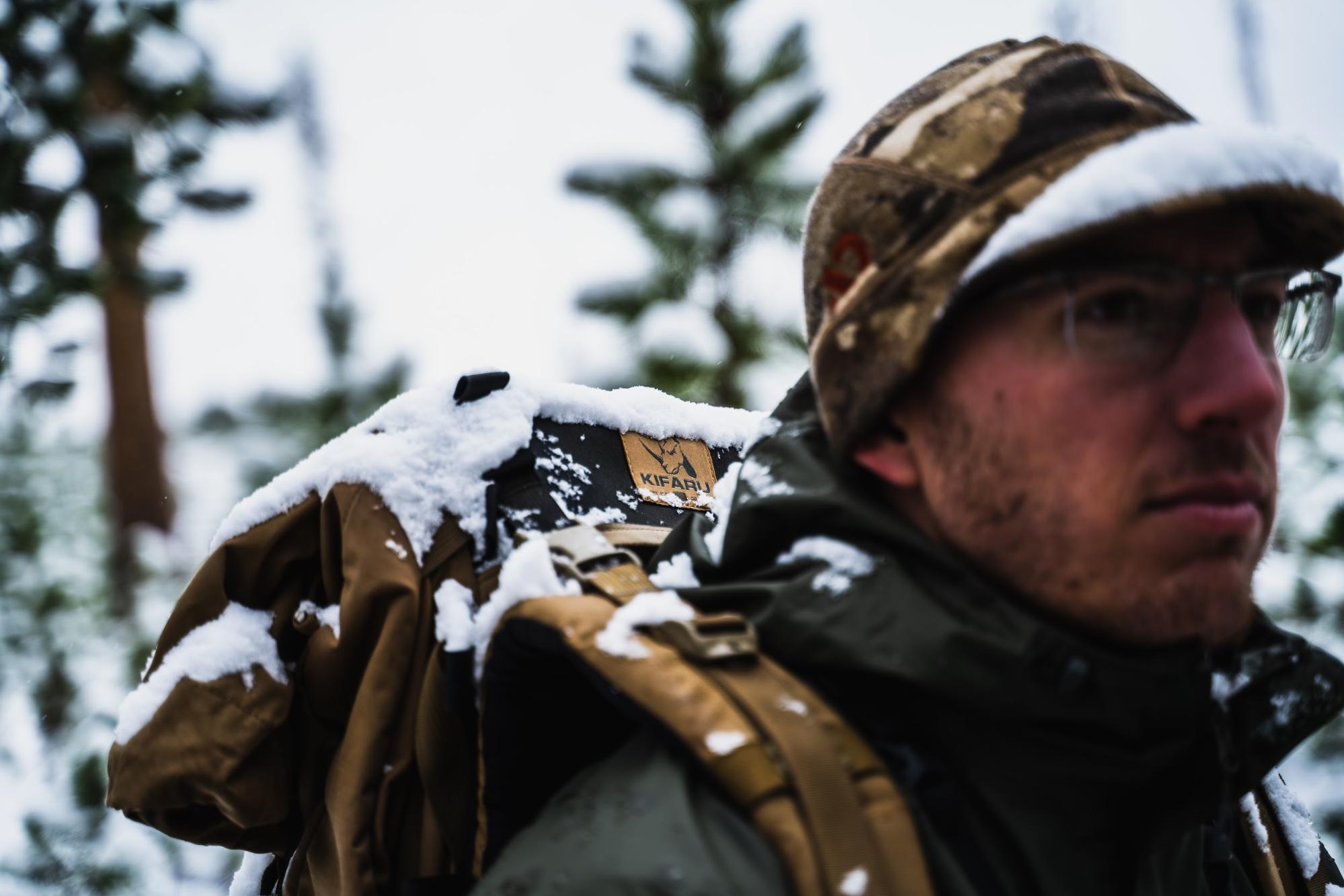 Over the years, I have that learned two elements work against you when elk hunting. The first is time; it never stops. The clock ticks its way down until you're out — either back to real life after a week or two in the mountains, or the season ends.
The second element working against you is internal: staying power. Many would have packed it up after the snow and wind moved in, but we stayed. As soon as the wind broke, we headed into the snow in search of a bull. Again, we spotted a small herd but could not close the distance before dark.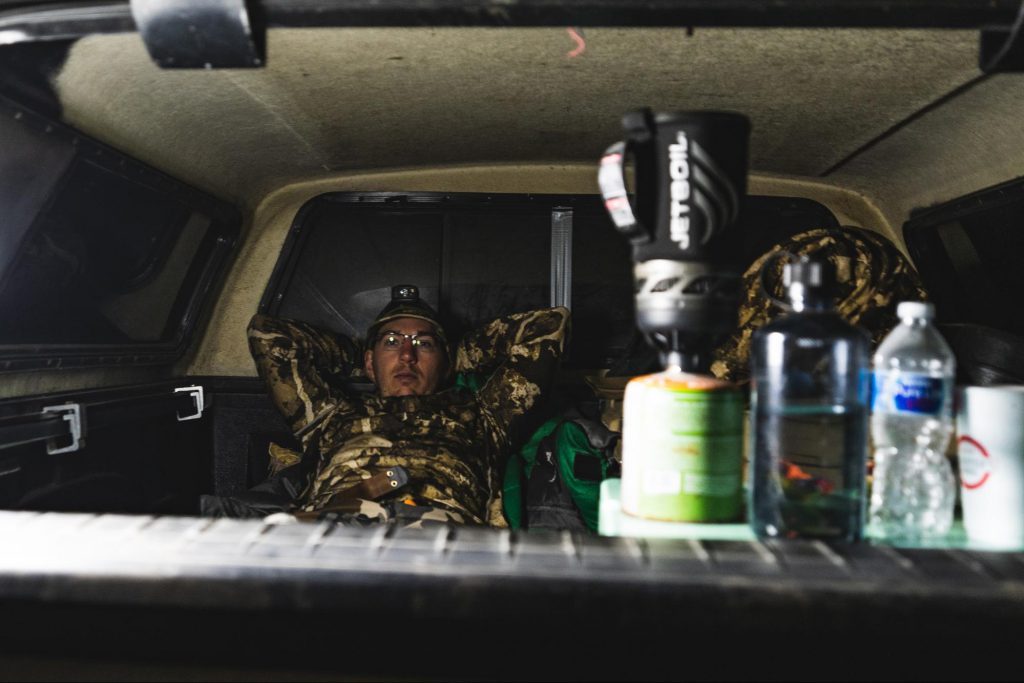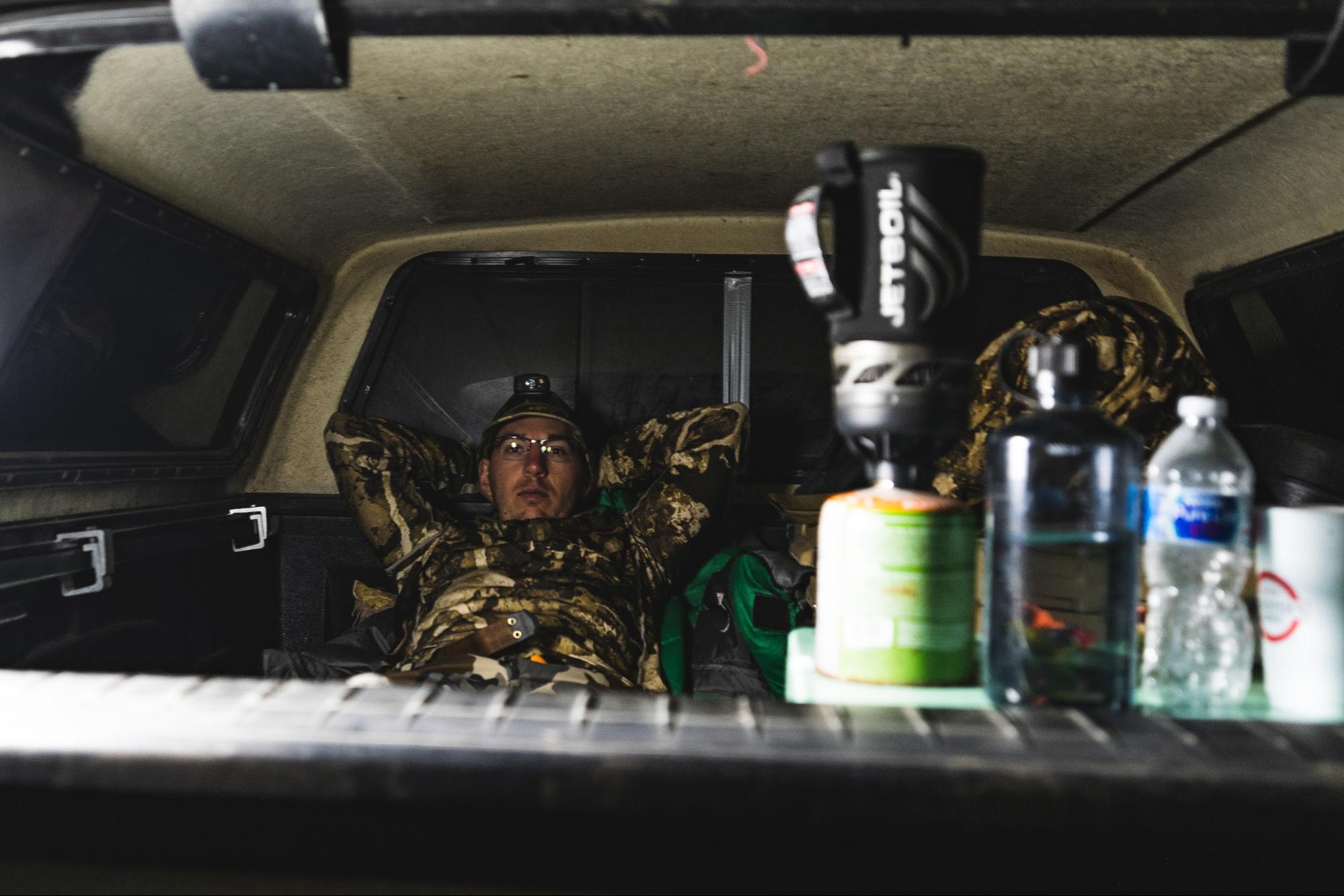 Our trucks served as our base camp and, for our buddy Kody Devree, aka Stickbow Greg, a bedroom. When elk hunting, either you live out of your vehicle or you live out of your bag. In our case, it was a combination of both. We were prepared to backpack into the remote wilderness but opted to hunt "easier" to access spots from our trucks. Staying mobile and flexible can be a significant contributor to elk hunting success.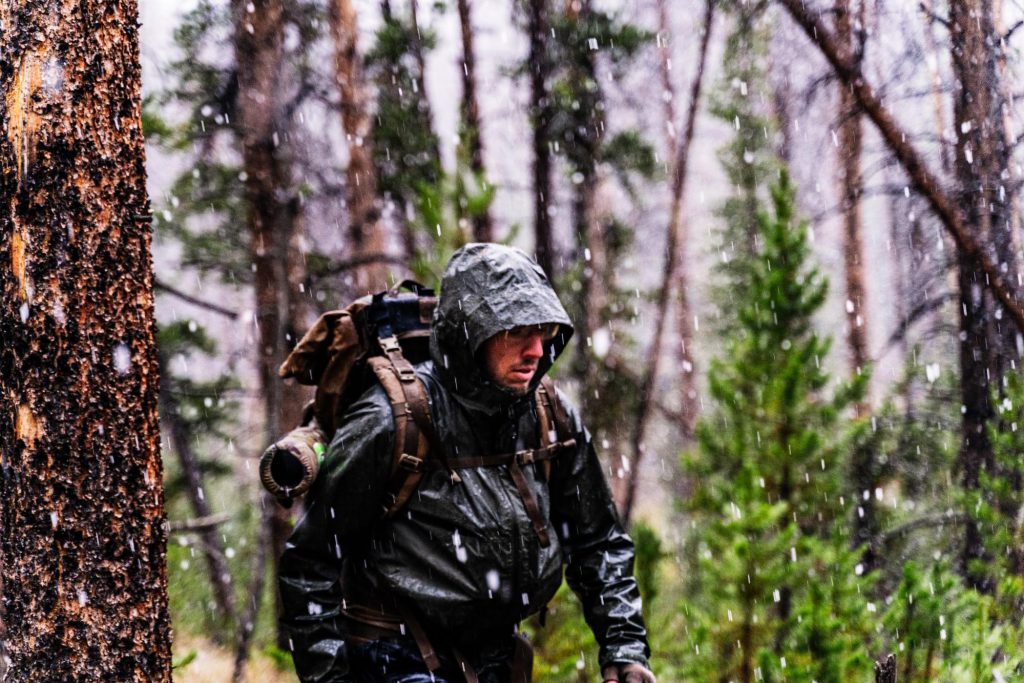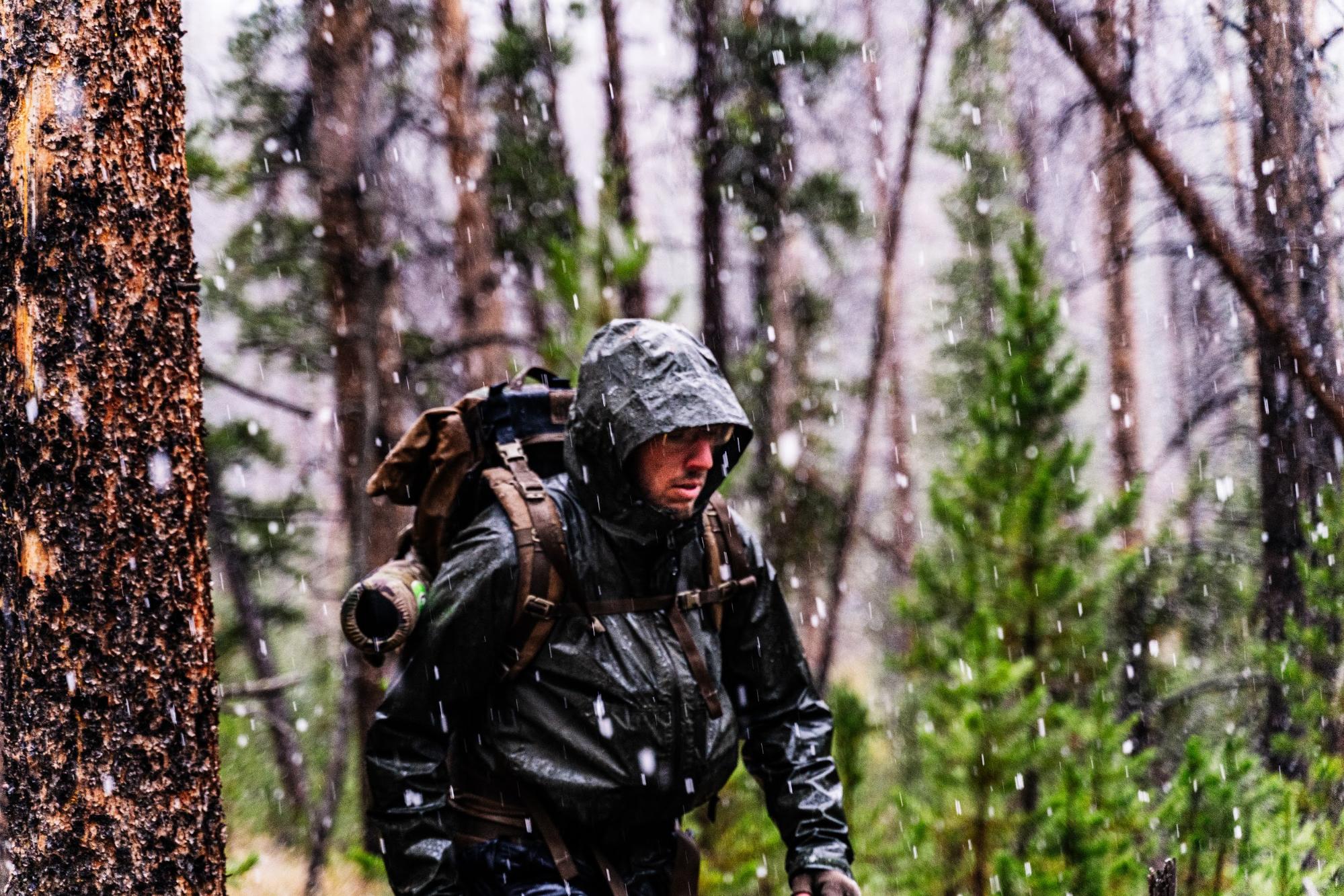 Hunting from the truck may be easier, but that doesn't always mean it's easy. The step counter on my watch logged 105 miles in 10 days with an average of 10 miles a day. Our longest day was 16 miles.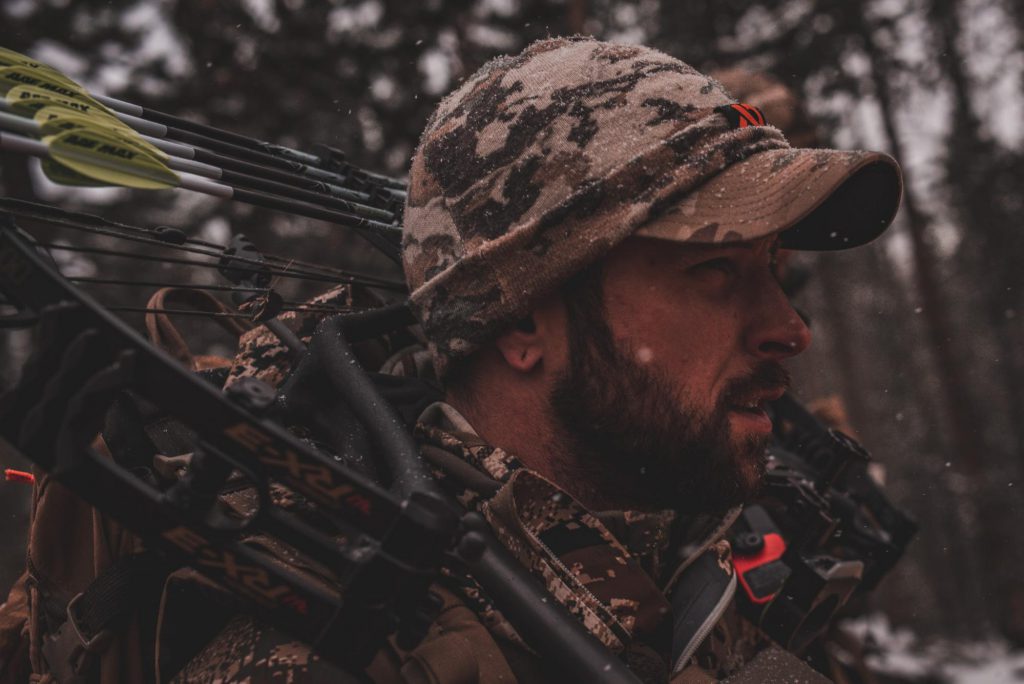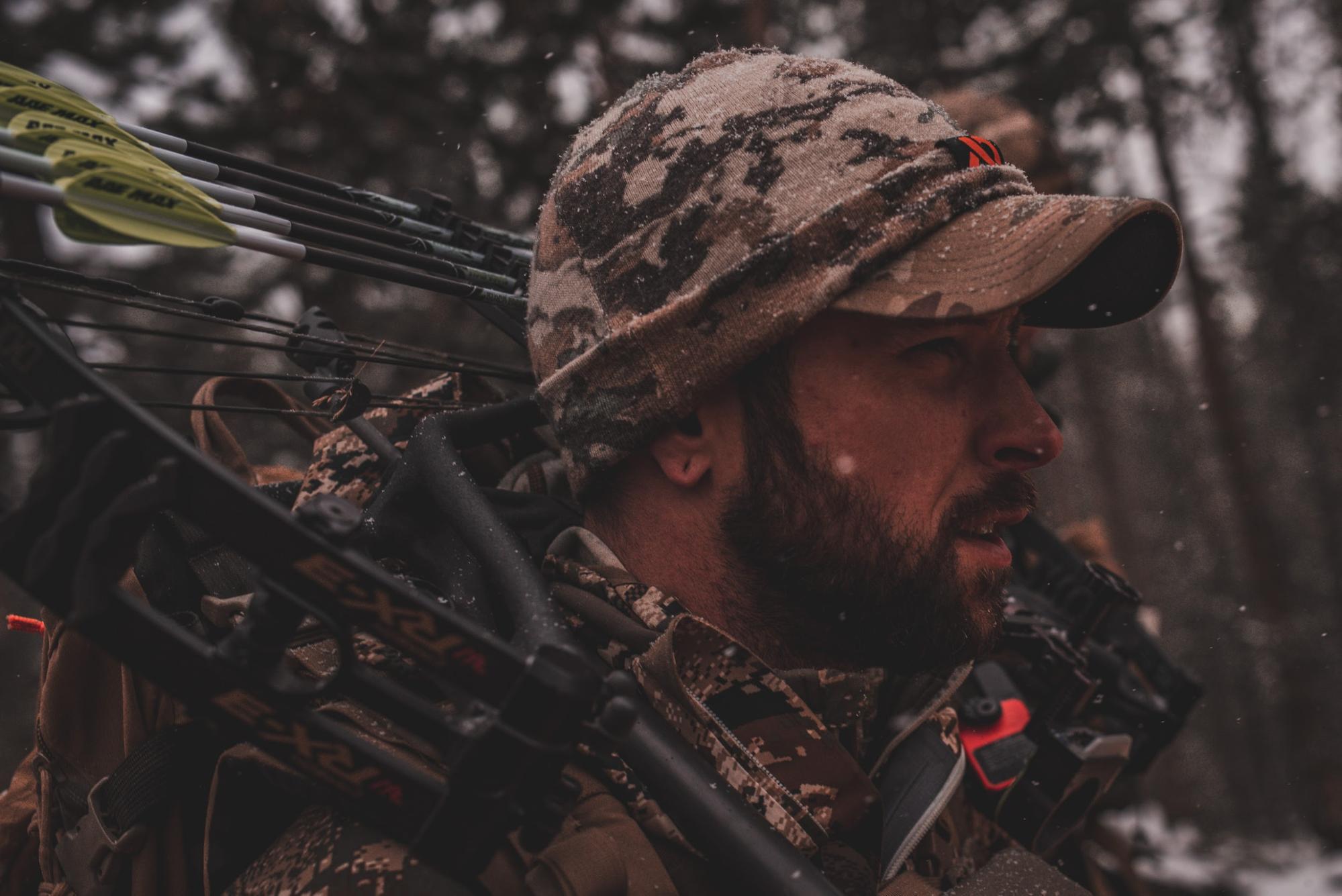 When the first snowstorm hit, we were hoping it would be the lucky charm needed to make the bulls start bugling. It wasn't. When the second snowstorm hit, we changed our strategy from locate and call to track, spot, and stalk.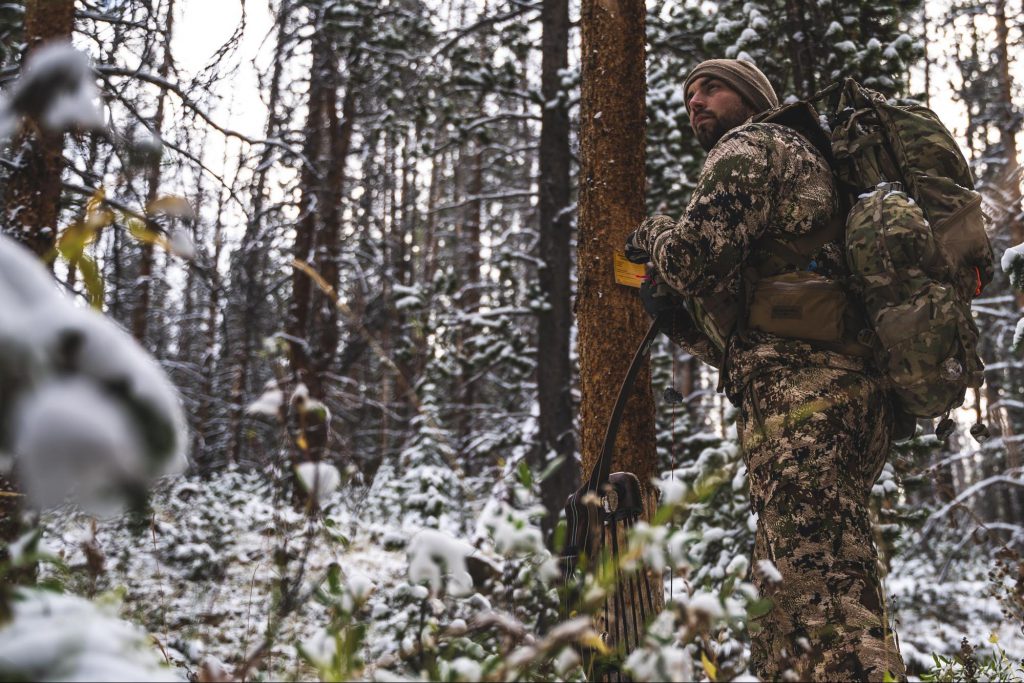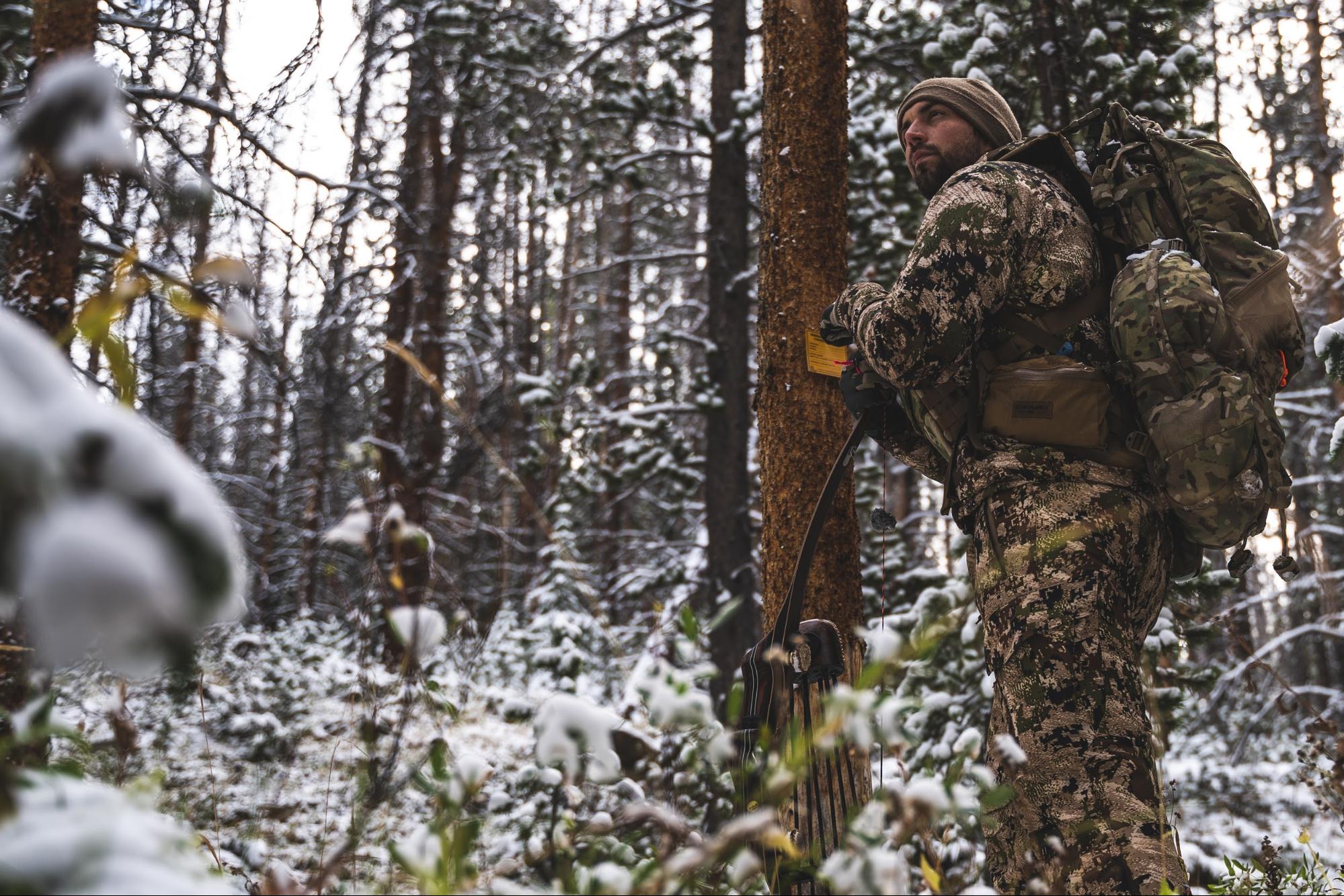 Elk can move through the mountains much easier than humans can. That's obvious, but you really feel it in those tough conditions. Where they can step, we need to climb. For an elk, a deadfall is a speed bump. For us, it's a hurdle. We followed tracks for 16 miles on the second snow day but never saw hide nor hair of elk.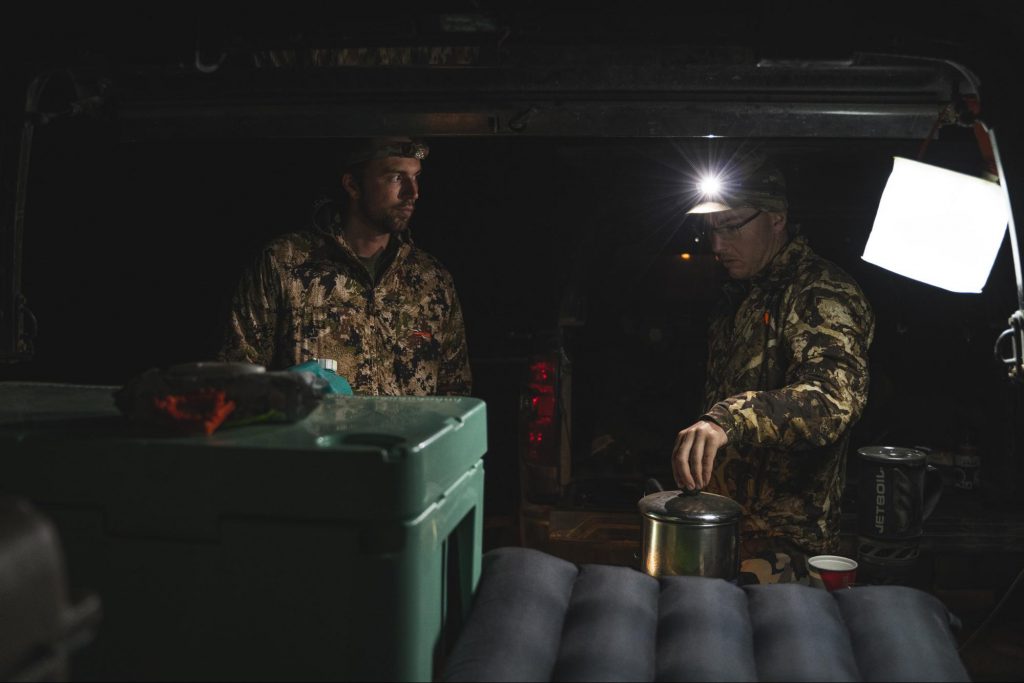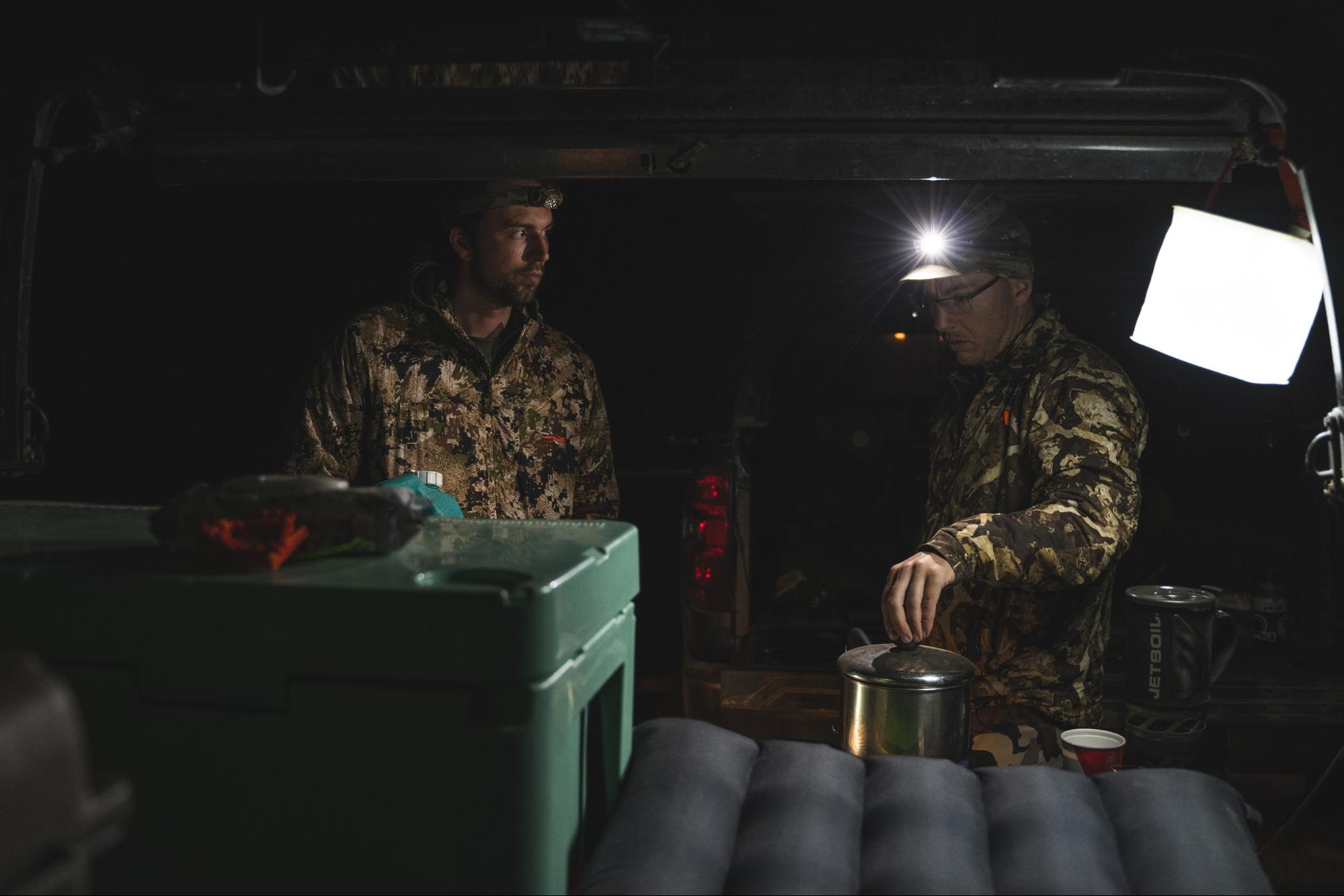 The trucks were a welcome sight each night. Returning to base camp well after dark, we had our priorities: food, refit gear, clean up a little, and sleep. Roughly four hours after our heads hit the pillow, our alarms were waking us up to do it all over again.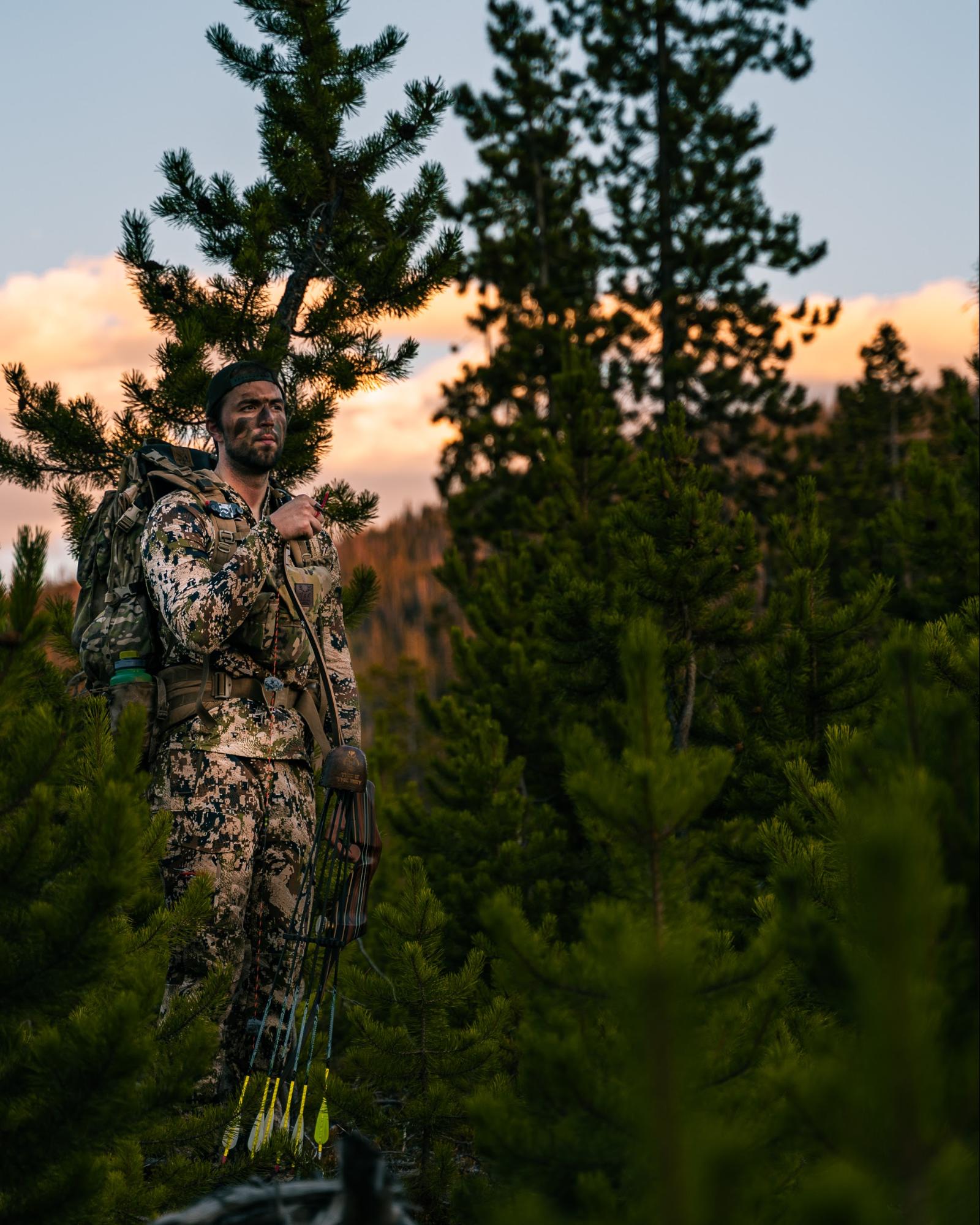 Over-the-counter archery elk hunting is never easy. The unit we hunted has a 5% success rate for archery season. Three bulls in four years put us at a 75% success rate as a group, which isn't bad but doesn't dull the sting of this elkless season.
But we learned lessons and gained another year of elk hunting experience, which will serve us well in the future. Hunting is something that you ultimately have to learn by doing. You can watch all the YouTube and read all the articles and books you want, but until you're on their ground, your education hasn't started.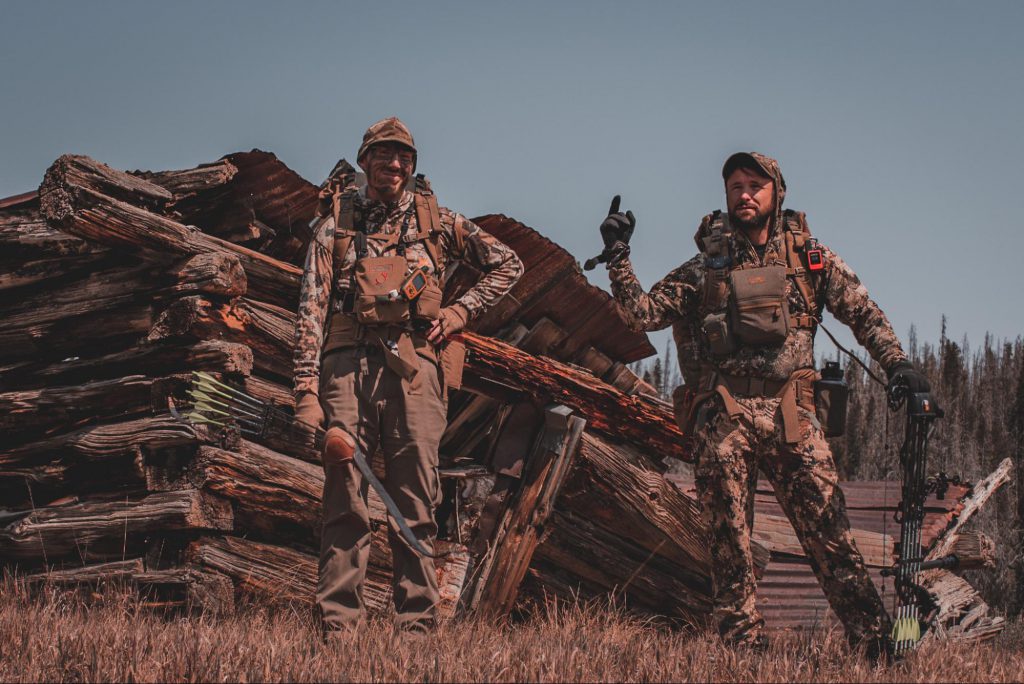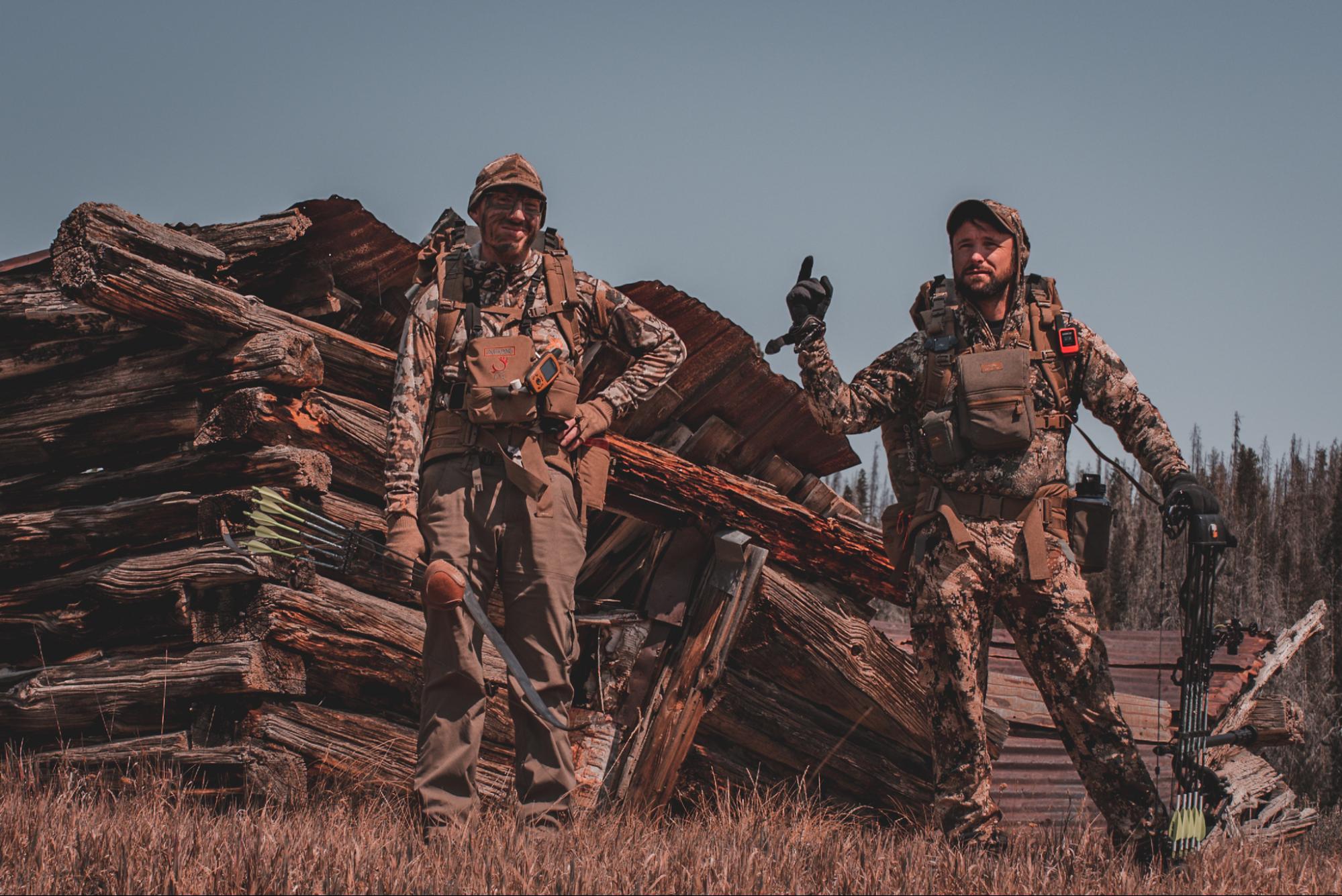 Miles of humping a pack, the heat, the cold, the sore muscles, the late nights, and the early mornings all add to the appeal. The challenge is monumental. Life in the mountains is simplified. You're focused on your mission to kill an elk, all while surviving in the challenging terrain. During the hunt, I'm not often smiling — more often than not I'm in pain. But after the hunt, I always look back with a sense of pride on all that suffering and the fact that we endured.
OTC archery elk hunting sucks. It's a lot of work with little chance of reward. But that's also why we love it.