It was simply too fucking hot.
We were in Santa Monica, Texas, for a media hunt, and 110-degree temps meant no animals were moving during the day. So we went vampire mode.
We slept in our air-conditioned windowless barndominium rooms all day and hunted all night.
As a whitetail hunter, this concept was foreign to me. Sunrise and sunset have been hard-and-fast rules for me since I was 12. I never hunted coyotes or raccoons in the dark with dogs and have only started fly fishing at night for big meat-eating brown trout with mouse patterns in the last decade.
We spent our first afternoon prepping gear, fitting helmets with Armasight BNVD night vision binoculars, and zeroing our rifles with Armasight Contractor 320.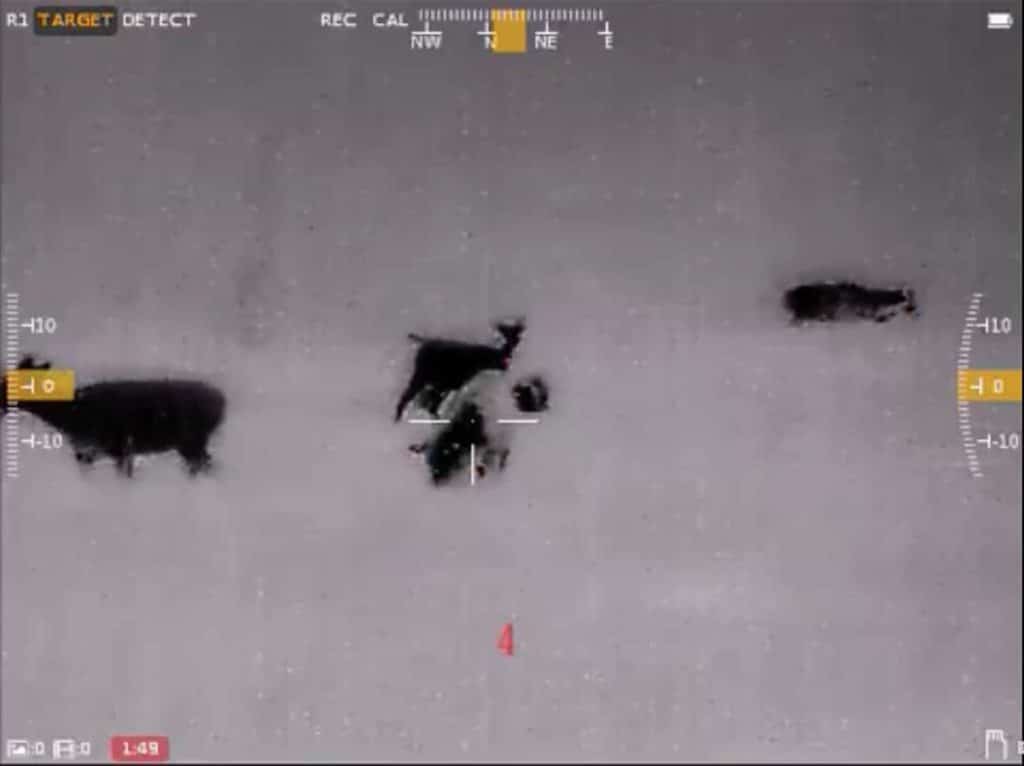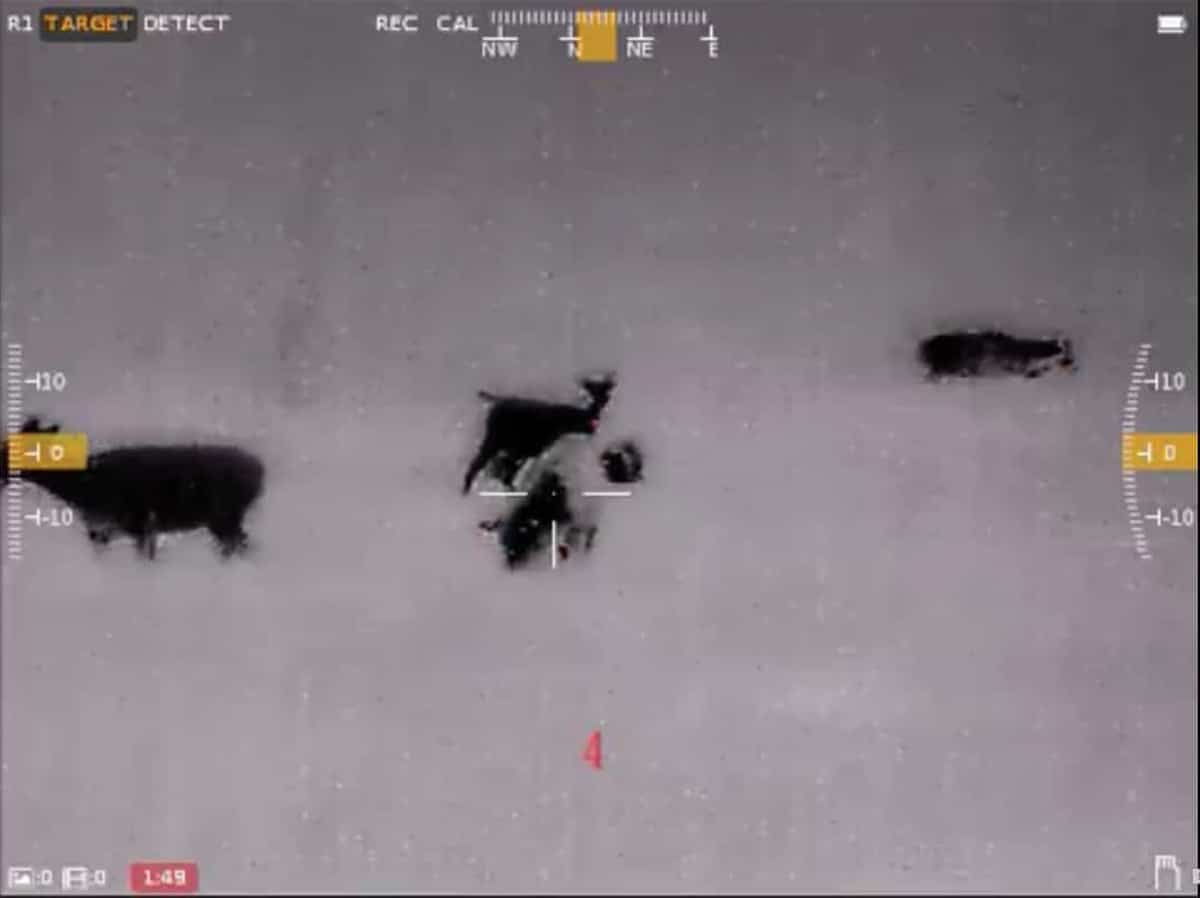 After a chef-prepared meal that included venison, nilgai, and axis deer with some sort of blackberry/currant sauce, potatoes, and an obscenely rich dessert, our hosts suggested we get a little shut-eye before an estimated midnight departure for the field.
Some people can't sleep before a big hunt. I'm unable to stay awake after a big meal. Midnight arrived like a car crash.
We met the ranch owner in the barn's immense open bay. The night breeze was thick and sweet-smelling, and the temperature dropped to a comfortable 90-something. His pickup waited just outside.
A hog had shown up on a satellite camera in a field he'd frequented the past few nights. At roughly 250 pounds, it was one of the larger animals on the ranch. The owner wanted him taken out.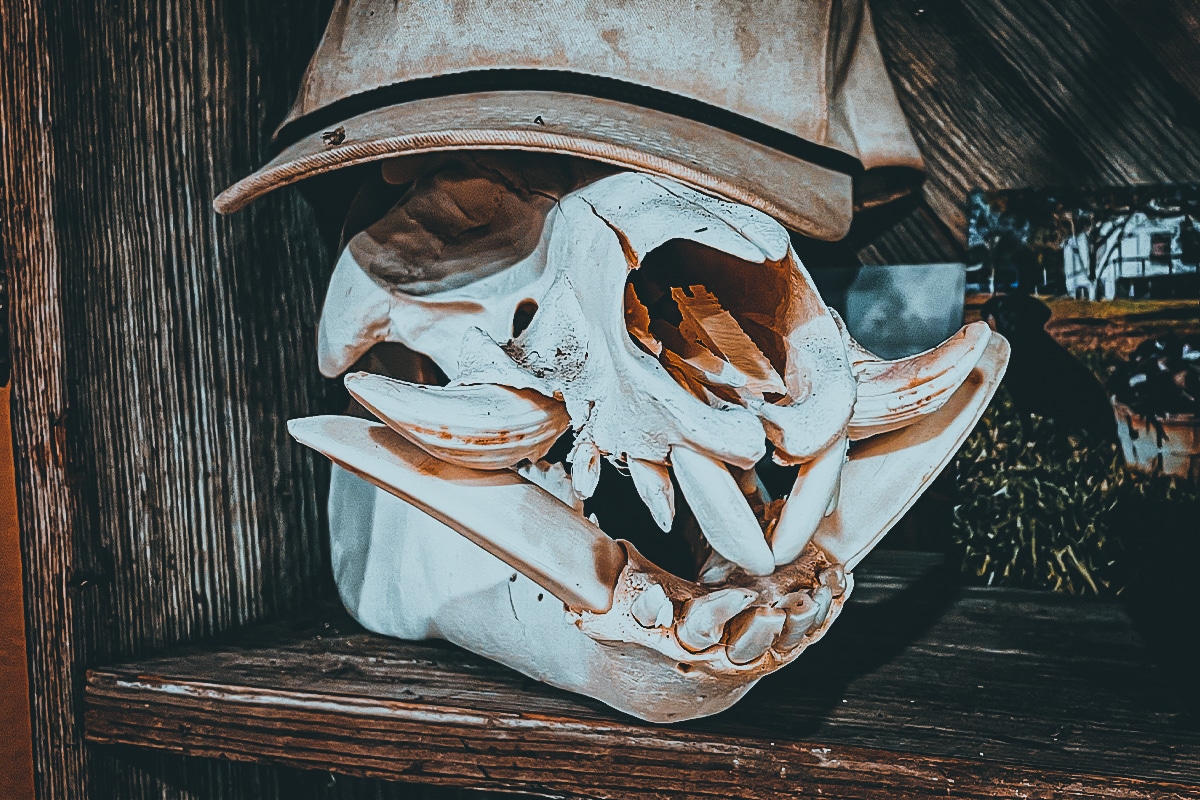 My experience with hogs is limited to domestic swine judged by 4-H at the county fair. These South Texas swine would be in the beer tent, not the show arena. There was no Wilbur in this brushland.
Despite their size, big hogs are not easy targets. They have excellent hearing and noses and are incredibly spooky. They're also fast as hell once they bolt.
Hogs arrived in Mexico and Texas with Spanish explorers over 300 years ago. Their numbers increased during the fight for Texas independence. As farmers fled their land, most of their hogs escaped and became feral. Eventually, settlers brought livestock back into Texas.
European wild hogs, or Russian boars, were introduced in Texas in the 1930s for sport hunting. These beasts often busted out of game farms, adding new genetics to the already booming feral population.
They've spread through the landscape like an STD.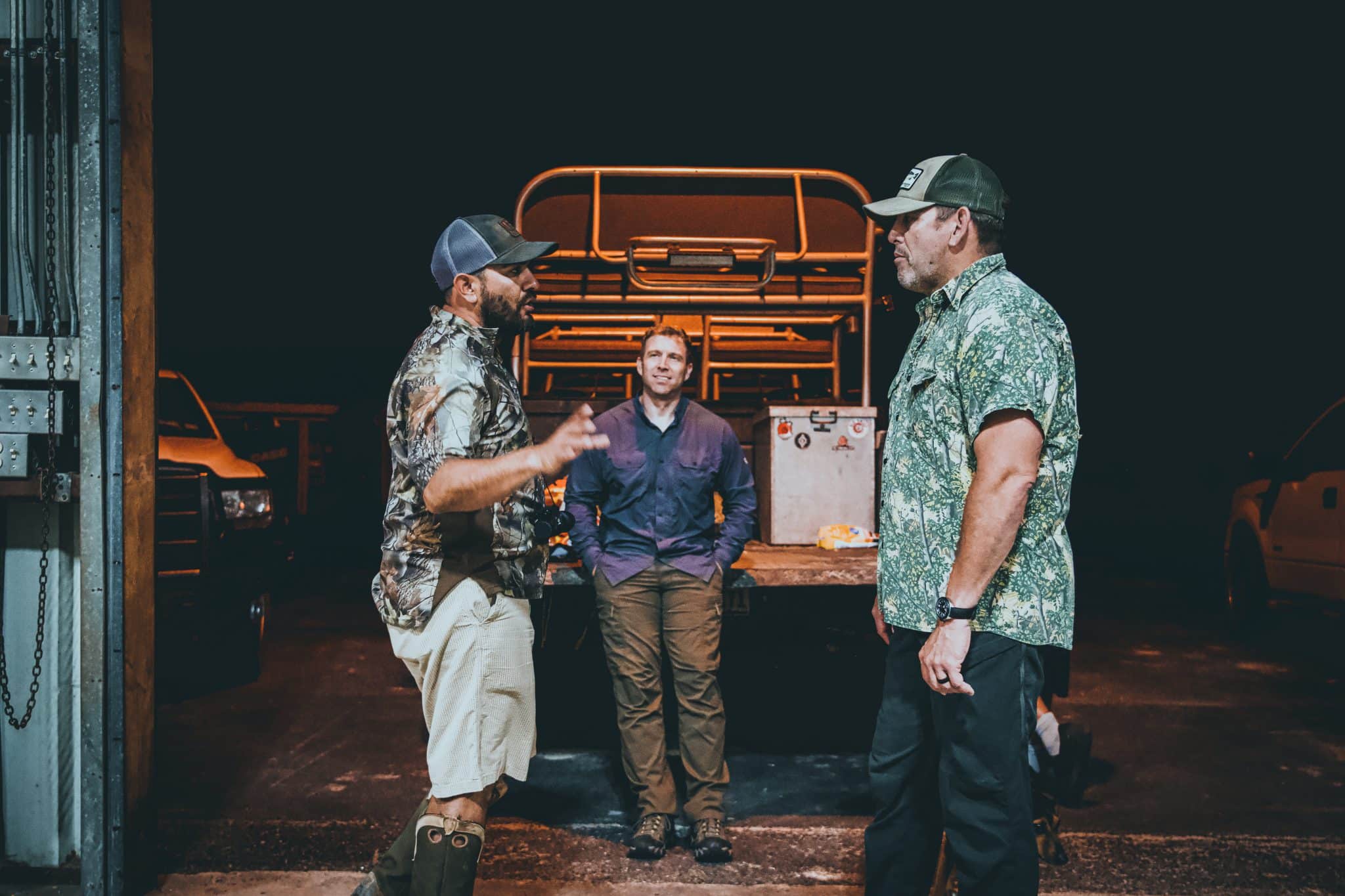 In Texas, hogs ruthlessly attack corn, sorghum, and soybeans, which grow here on endless acres. They take any food meant for livestock, decimate native vegetation, and wallow in any water source. Their damage is expensive, and they are changing the landscape.
Feral hogs are unprotected, exotic, non-game animals. As long as you have a hunting license and landowner permission, if you're not on what little public land there is in the state, you can kill hogs by any means or method at any time of year.
No love is lost when one — or a dozen — hogs die.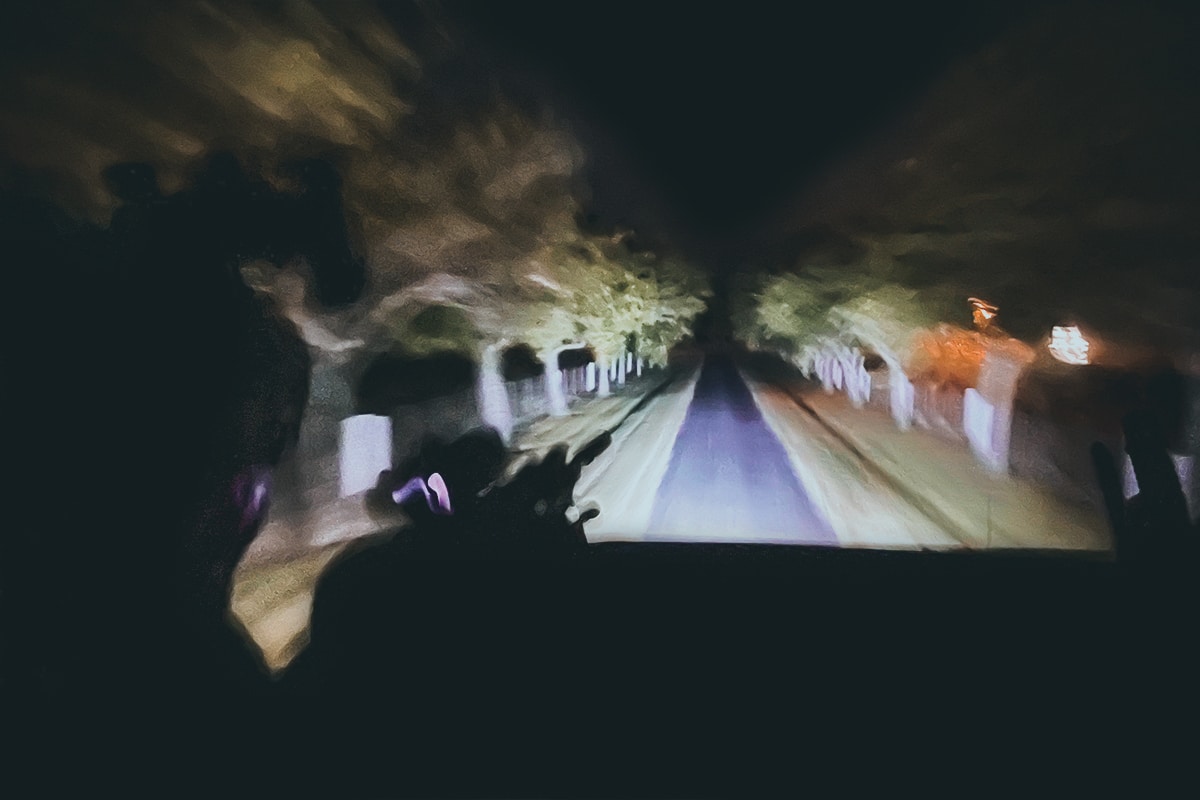 Given that the hog was out in an open field and there was a full moon, we would have to put on a perfect stalk to get in range.
We piled into the truck's bed and made our way toward the field, opening and closing several tall gates and following an increasingly brush-crowded series of lanes.
We left the truck about 1,000 yards from the field to scout his location before we made our stalk. The NVBs illuminated our hike to a view of the field through a break in the mesquite. We switched to the thermal scopes and got our first look at the linebacker-sized boar.
There were roughly a dozen whitetails and a handful of raccoons milling around.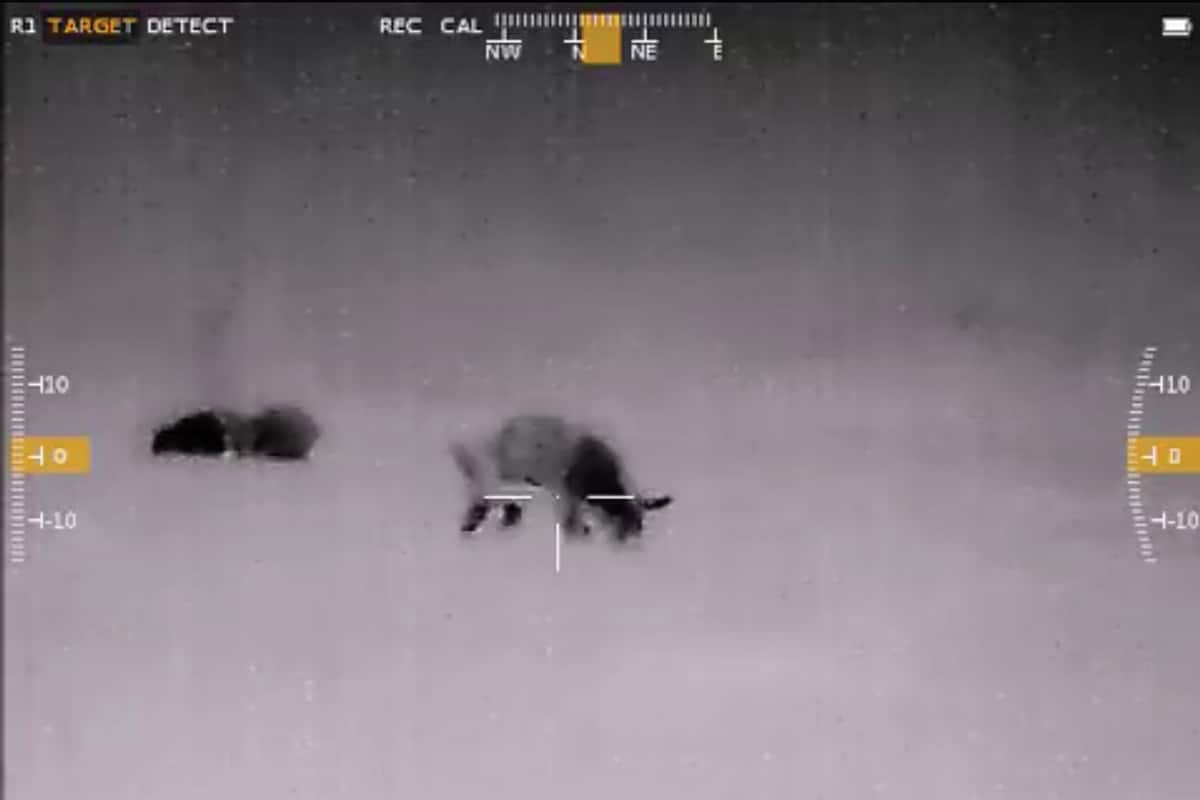 Sweat soaked through my shirt and poured from under my helmet, dripping from my nose and saturated beard. My right eye stung. The rifle stock and handguard were slick in my hands.
Right then, I would've low-crawled into range. Fuck rattlesnakes. Fuck scorpions, fire ants, or whatever else Texas had that would sting or bite me. I had eyes on my first hog, and something primal awoke in my skull. The hair on my arms and neck stood on end.
The ranch owner half stood, tapped my helmet, and backed out of our spot.
Satisfied with the wind direction and how intently the hog was feeding, he led us back around the immense tangle of mesquite until we were dead downwind and ducked into the brush.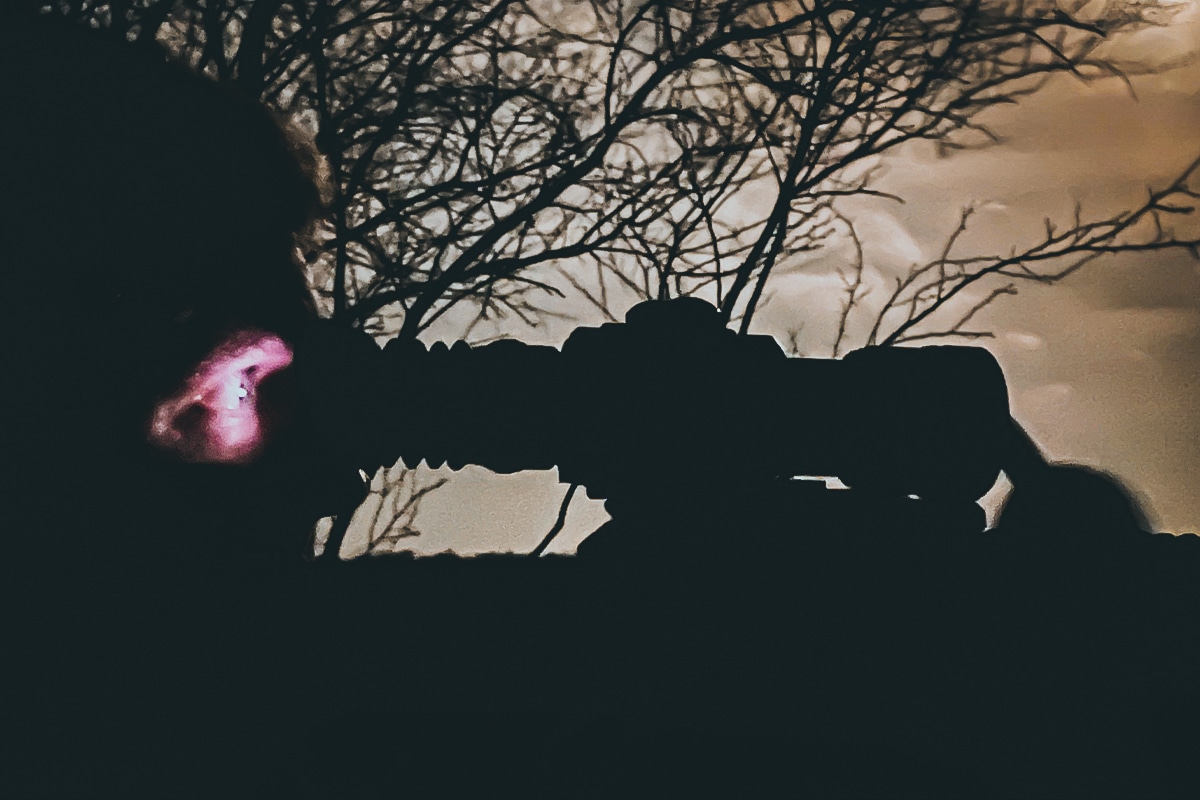 The hog hadn't moved by the time we settled into the grass at the edge of the field, barely over 80 yards from where he stood.
Hogs this size are practically armor-plated. Their shoulders have a thick layer of tissue known as a shield or shoulder plate. Developed as a means of protection when fighting other boars over a sow for breeding rights, this shield will ruin a hunter's day.
The fat from this layer can seal bullet or arrow wounds or stop shots from penetrating enough to hit vitals.
We planned to hit him at the same time behind the ear, higher on the spine, or in the front of his chest.
We all settled on sticks or bipods. The rancher counted three, and the same synapse sparked in each of our brains simultaneously. Our trigger fingers squeezed, touching off a stampede of deer and varmints, and the beast dropped where he'd stood.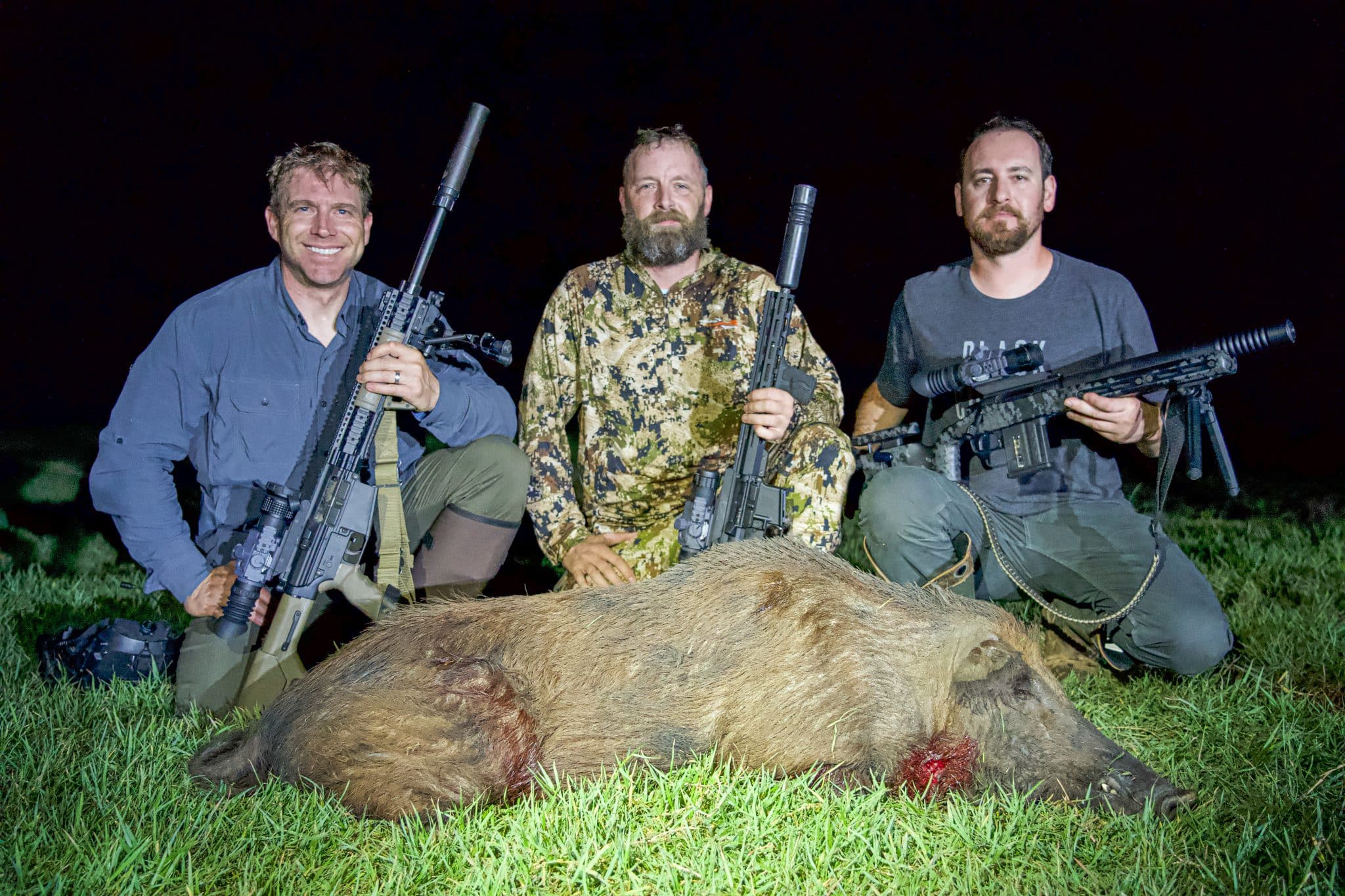 I watched his final kicks through the thermal scope while his squeal mixed with the blood-rush heartbeat in my ears. It was only one hog, but it was my first, and I immediately wanted more.
Over the next few days, our group took down a nilgai, axis deer, and more hogs and dispatched a pile of nutria.
I spent an entire night solo under the stars, watching cattle and whitetail graze, waiting for hogs that never showed. The dark was complete when I took off my NVBs to rest my eyes, and I could hear the whoosh of the wind turbines from miles away.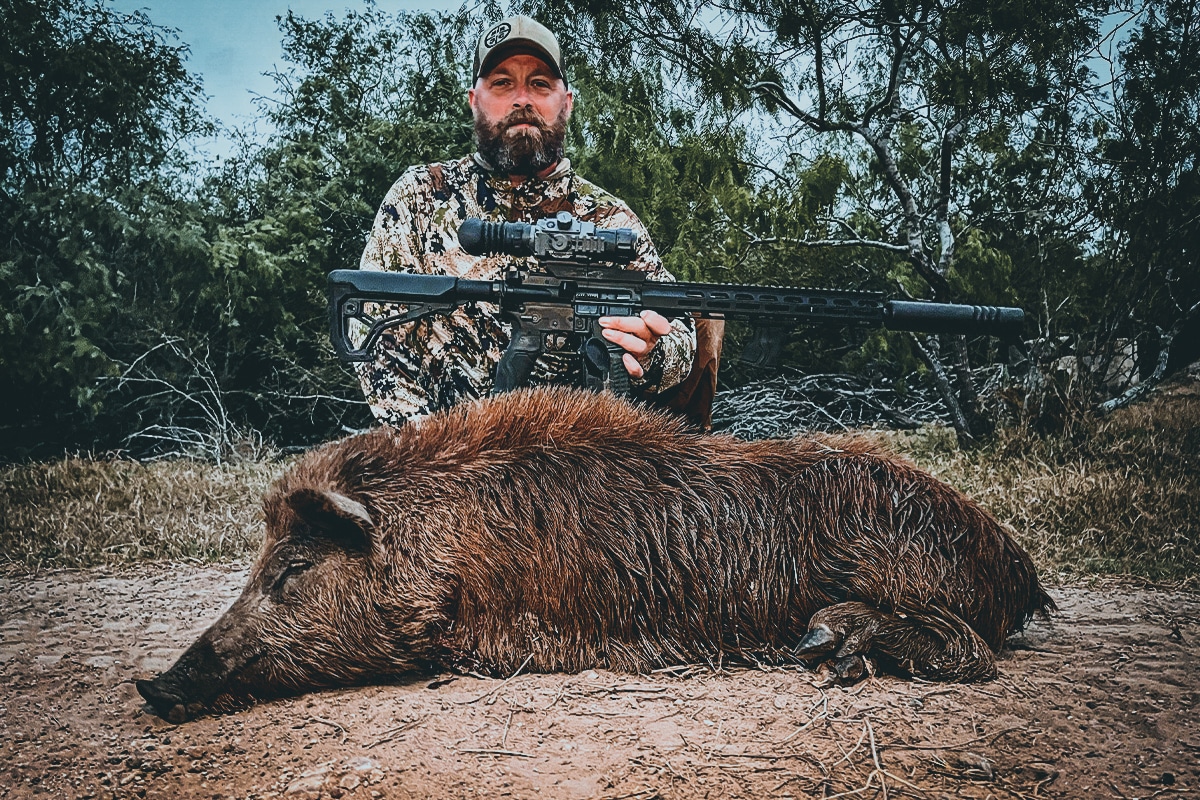 My eyes got heavy, and I wondered if bobcats or coyotes might be close and scanned around with the thermal scope.
We didn't have the mass-hog-killing kind of experience I've read about in the past — dropping dozens of sprinting animals from a helicopter or sniping a herd caught in a spotlight — but I finished the trip with two hogs and felt the adrenaline boil in my guts.
I stood at the edge — not quite Jekyll but no longer Hyde. Investing in tactical gear is not likely in my future, but hunting like this is definitely in my blood.
---
READ NEXT – For More News and Stories Covering 2A Issues, Visit Our Shooting Archives