Other than the deep, guttural bugle of a bull elk, nothing rattles my bones and sends chills running up and down my spine like the gobble of Eastern turkeys. God gave these birds remarkable voice boxes, and they know how to use them. If you've been in the eastern hardwoods during the spring and have had a longbeard hammer, you know how awesome it is. The sound pounds your eardrums and rattles your chest.
Due to their numbers and ability to thrive in timber blocks, Eastern birds aren't challenging to find. Killing one, however, especially when hunting open-to-anyone dirt, is something else entirely. A pressured Eastern boy bird is difficult to call into range and often leaves even the sagest turkey veteran scratching their head. Let's dive in.
---
Eastern Turkeys: Distribution and Population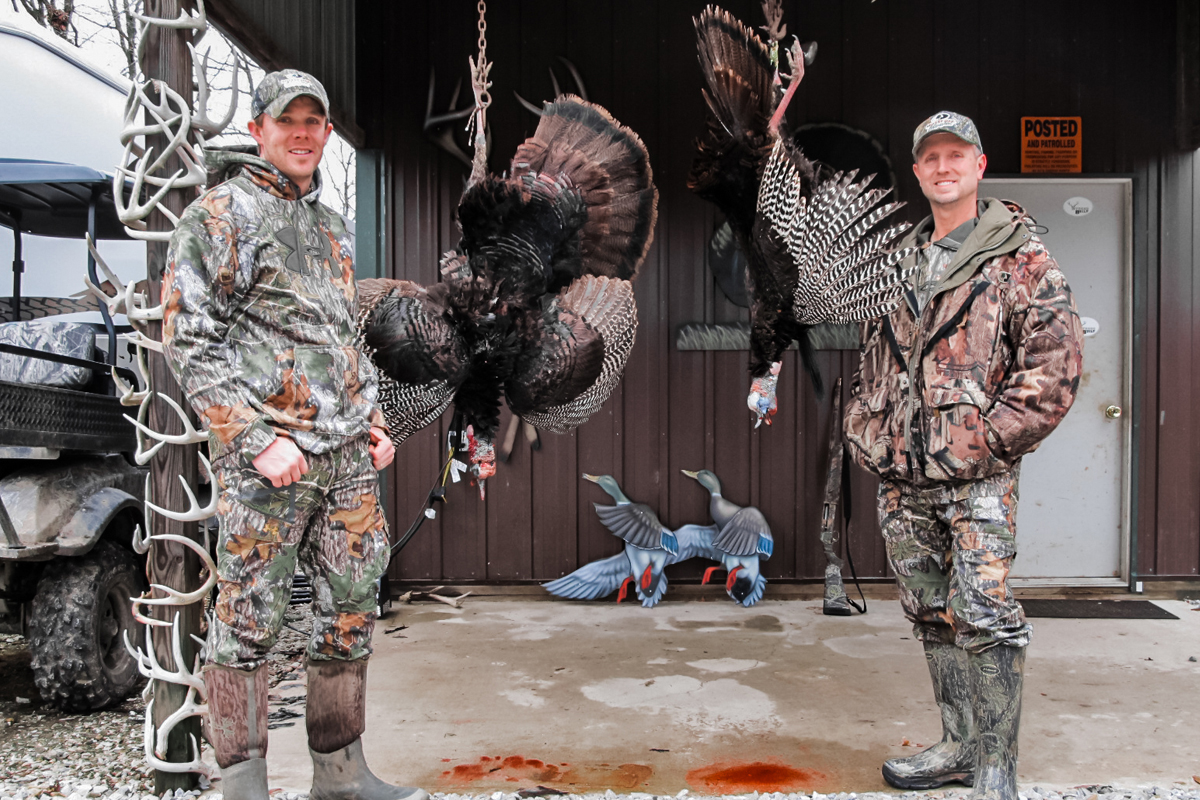 The most populous wild turkey subspecies, the Eastern, is huntable in 38 states and several Canadian provinces. Population estimates ebb and flow year to year, but it currently sits just a tick under 5.5 million.
It isn't easy to point out top Eastern states because there are so many. Due to the amount of public land and turkey numbers within their borders, one could make a case that Missouri and Iowa are top-of-the-list states. Both produce giant birds that push the scale over the 25-pound mark.
Go further east, though, and you'll find healthy populations of birds and plenty of open ground in states like Pennsylvania, New York, Ohio, and Illinois. Push south of the Mason-Dixon, and you'll be covered in birds in Virginia, the Carolinas, Kentucky, and Tennessee. Venture to the Deep South, and populations in Louisiana, Mississippi, Alabama, and Georgia are hard to beat. In short, you can't go wrong when choosing an Eastern turkey state to try your luck.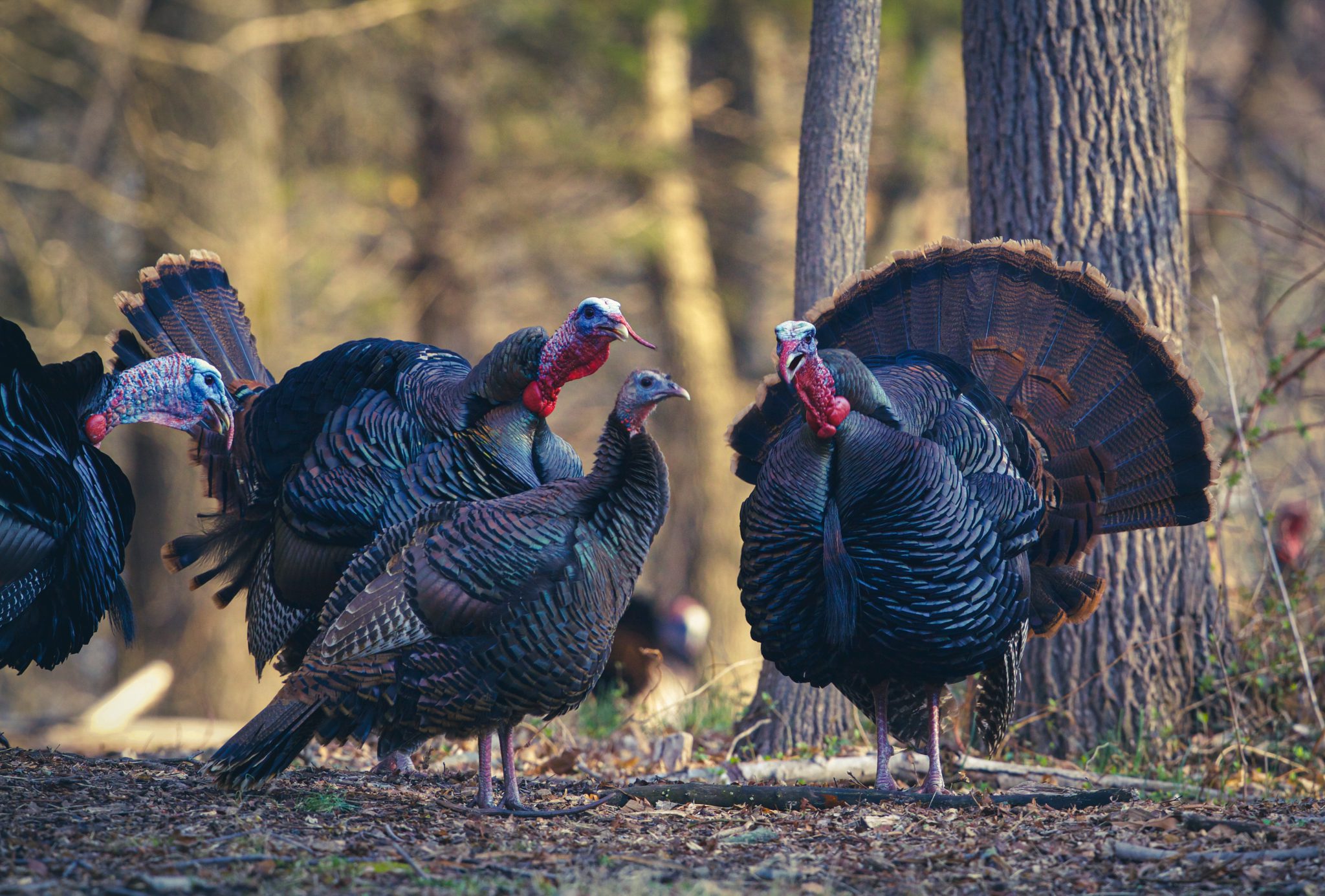 Eastern turkeys love the hardwoods, and if those woods give way to agricultural fields, all the better. Flat, long ridges that rise above hollers make great roosting sites. Boy birds also like to use ridges to walk, strut, and sound off. They know their voices will carry from an elevated position when they are highly visible to hens. Birds will also loaf in low bottomlands, commonly referred to as hollers.
Of course, grain is always a turkey favorite, but Eastern birds, like most turkeys, are bug addicts. Spring hardwoods are full of pill bugs, worms, ants, and various beetle species, and these birds take advantage of the bug buffets. Eastern birds also scratch up the forest floor, searching for seeds like white ash, ironwood, and witch hazel. Nuts, including red and white acorns, chestnuts, and black oaks, are also top food sources.
RELATED – Starter Kit: Gear Up for Turkey Season
---
Features of Eastern Turkeys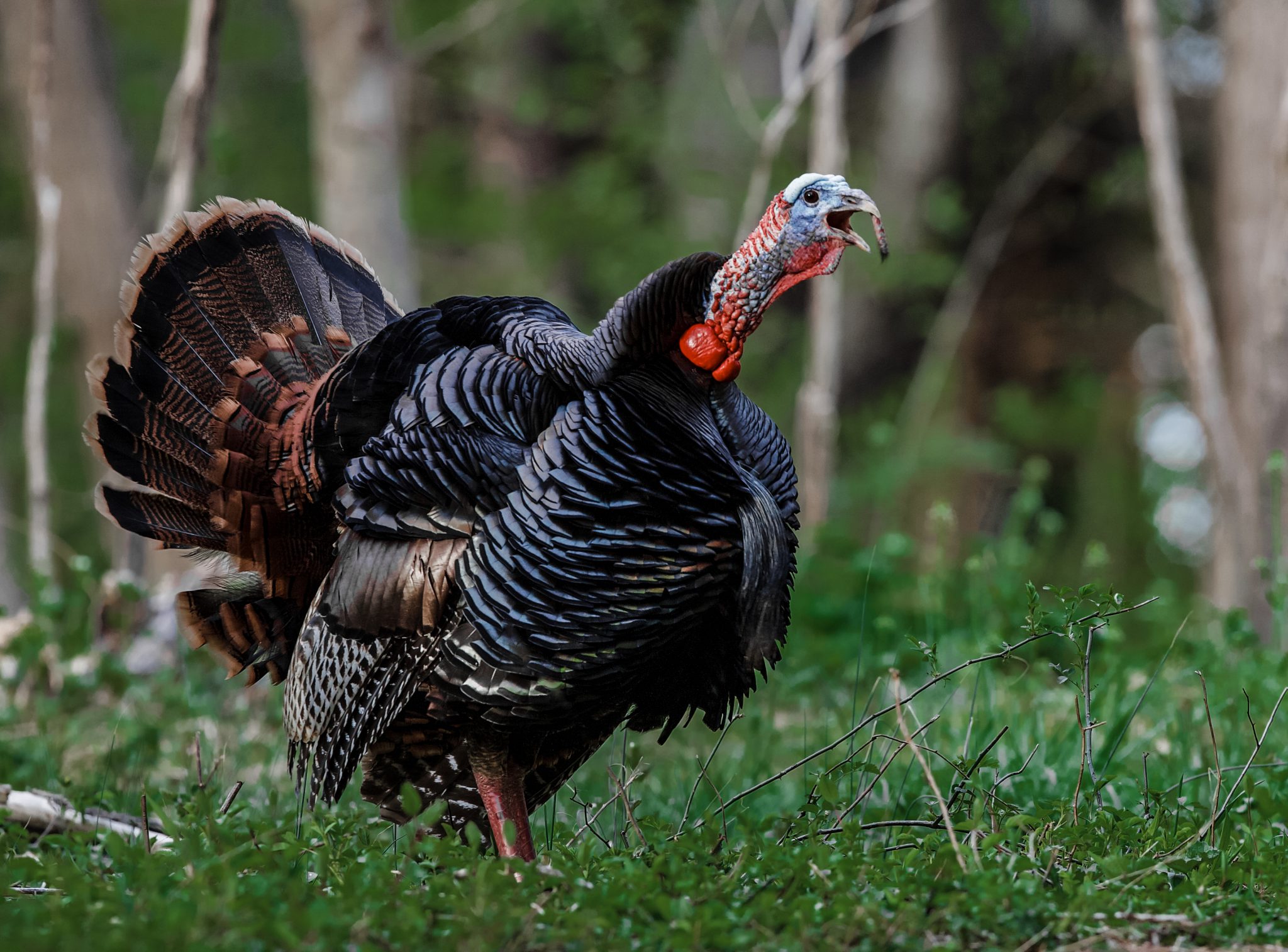 Many will argue the Merriam's turkey is the heftiest subspecies of wild turkey, but my money is on the Eastern, and many biologists agree. Adult males weigh upwards of 25 pounds, and boy birds get paintbrush-like beards and long, sharp spurs on relatively long legs.
Over the years, I've killed many Eastern birds with drag-the-ground beards and gagger-size daggers. And their coloration is remarkable. Eastern toms sport chestnut-brown body feathers with, bronzy tips, and tail feathers with black and white barring on the wings. Females weigh between 8 and 12 pounds.
RELATED – The 'Freakin' 12-Gauge': The Only Gauge You Really Need
---
Hit the Hardwoods and Access Roads
As I said, Eastern birds aren't challenging to find. Locate big blocks of timber surrounded by agriculture, and you're in the game. Many timber blocks also have spindly creeks winding through them, and that only sweetens the habitat. Don't overlook small timber blocks, either, especially when hunting public land.
I've found later in the season, as birds break up due to breeding and hunting pressure, that a tom or two will stay around to guard a few hens in a small-acre property.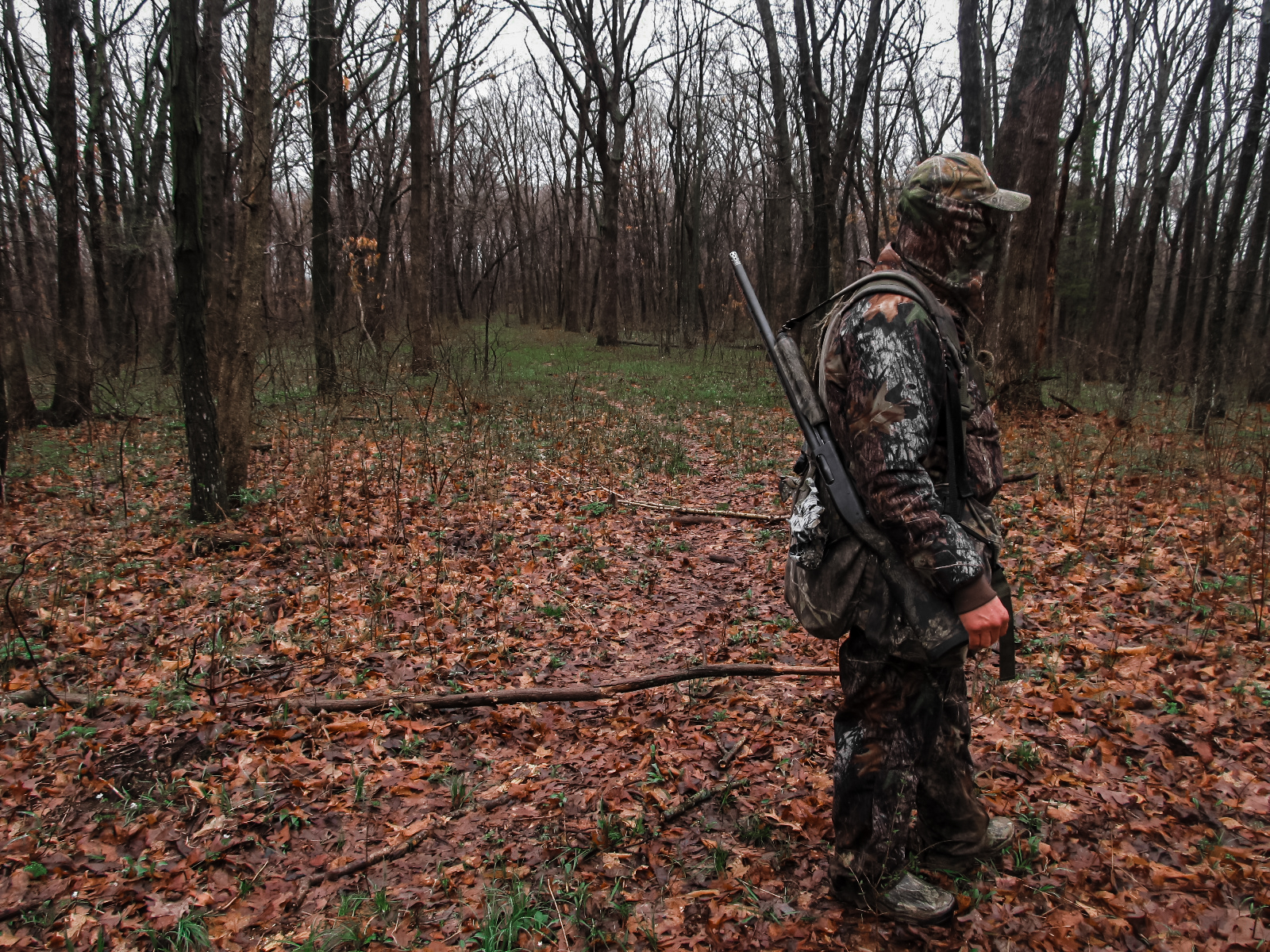 Eastern birds have the loudest gobble of all subspecies, and on a clear, calm morning, the woods will boom. Whether hunting public or private land, I find 90% of my gobblers by driving access roads and listening. When hunting public ground, I try to locate a roosting tom, or two, a mile or more from any road.
Eastern birds will typically scratch around in the timber before hitting field edges, so don't get in too big a hurry if you're watching a food source. This is especially true if the weather is wet and nasty. Birds will often hole up in the timber for a bit before emerging on a field. Stay patient and let your glass do the work.
Another hot Eastern tip is to watch the weather. If a cold front or serious rain event is forecasted, hit the woods. Most turkey hunters are fair-weather goers. Not only will you likely have the woods to yourself, but when the weather breaks, birds tend to go bonkers.
RELATED – Turkey Hunting the Pandemic, This Year and Last
---
Be Smart!
Killing an Eastern bird can be a chore, and the amount of pressure these birds receive over a season is immense. In many Eastern states, it's not uncommon to see public-land parking lots full of cars throughout the season.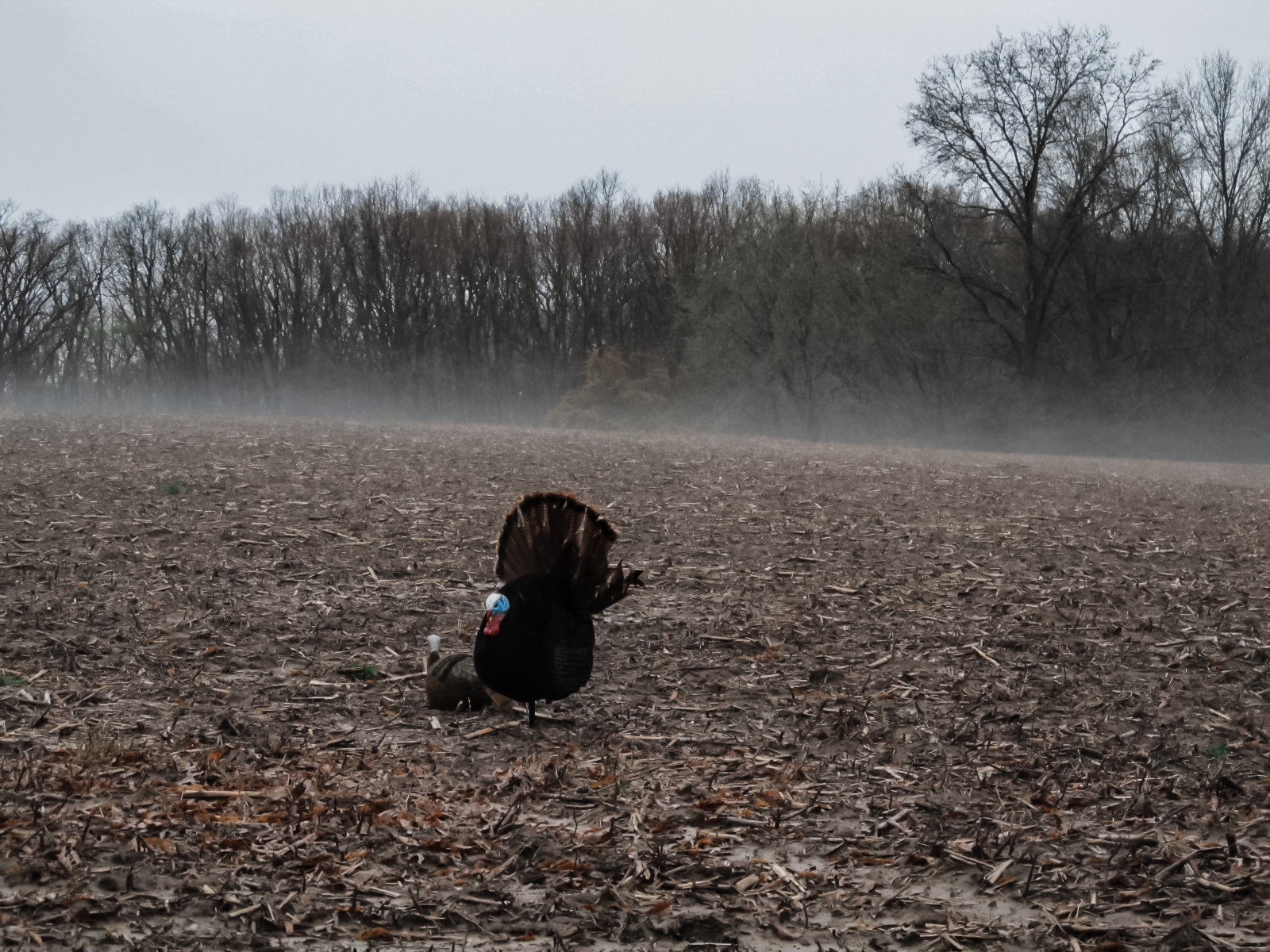 I like to hunt during the middle part of the week and get away from access roads. Go after those gobblers that sound super far off during the morning.
When you set up to call, try to put yourself in a position where the bird has to come up to you. If the tom is on top of a ridge and you're in a bottom, he will rarely come down to you.
My favorite call-in method is to walk out and call on a long ridge and hit a few hen notes. Then I find a good hide that's within 30 yards of that calling spot. Turkeys pinpoint sounds, and that tom will walk to the exact location you last called. If you bring him up a ridge to that location and you have a good hide in the shadows, he won't have time to smell a rat.
I prefer a morning field edge set in a ground blind or setting up in a scratch-and-loaf zone and waiting birds out when bowhunting.
RELATED – Discover the Life-Altering, Mind-Melting Power of a Wild Turkey Cheesesteak
---
Eastern Turkeys: Some of the Wariest Birds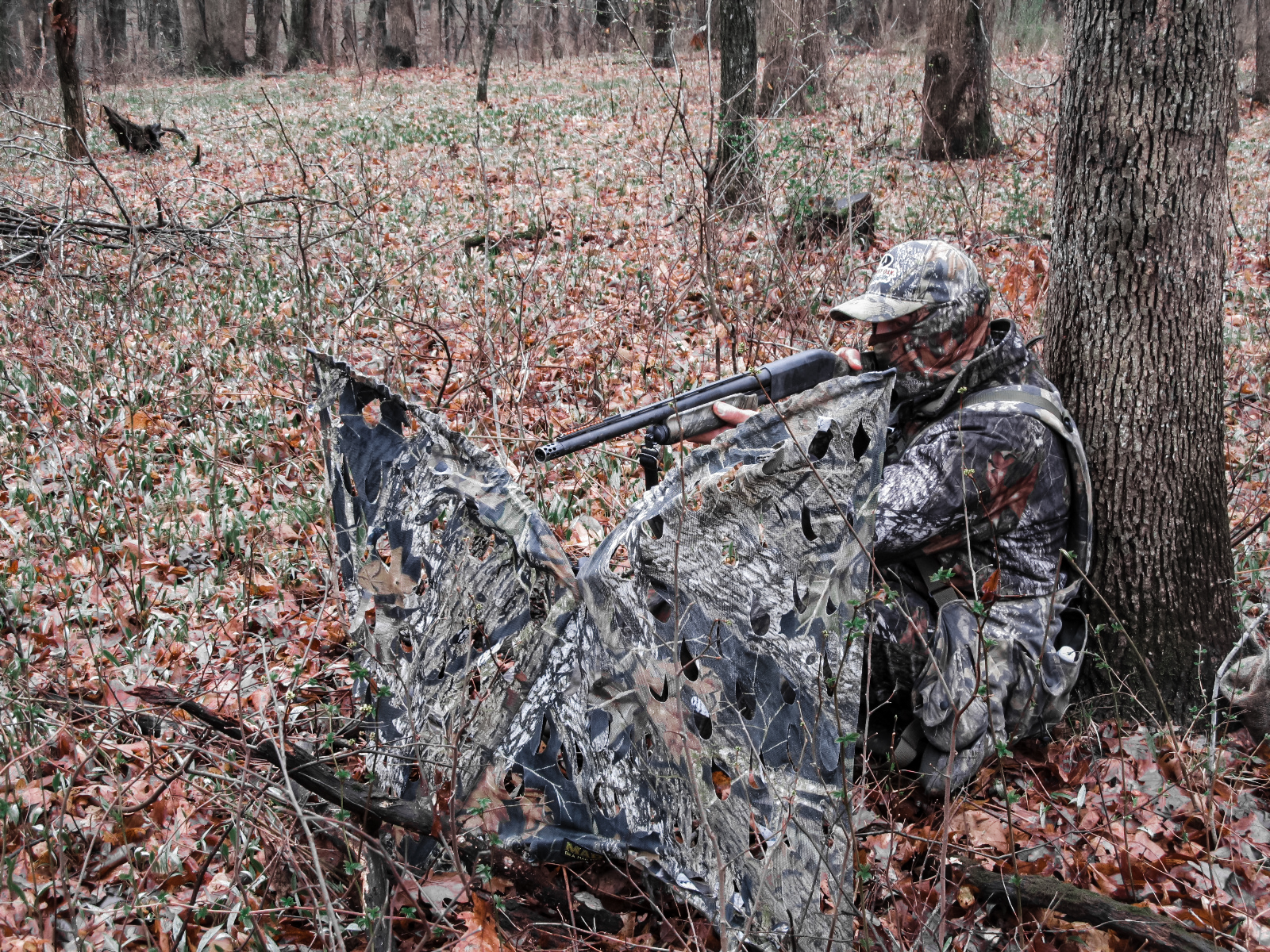 Easterns and Osceola turkeys are paranoid creatures. They will catch even the slightest movement, and many times, even when you think everything is going right, that white head will go red, the bird will tuck it into his body and run.
Take every precaution to stay hidden. Face masks or face paint along with gloves and full camo is a requirement. Learn to master a mouth call, and if you're not hunting from a ground blind, be sure to have your shotgun or bow up and ready at all times. If you have to move into firing position, their sharp eyes will see it and they'll be gone.
I highly recommend toting the extra weight and carrying a quick-deploy front-cover blind like the Primos Double Bull Surroundview Stakeout blind. If you make one unnecessary move, the game is over.
---
READ NEXT – DIY Public Land .410 Turkey Slam in the First 2 Weeks of Turkey Season