An archery stalk on any elk is no easy task, but getting bow-and-arrow close to the biggest bull elk in the world is another thing altogether. Elk are uber wary, have highly evolved senses, and tend to vanish if they even think something isn't right. These world record non typical Rocky Mountain elk take the game to a whole different level. They didn't get this big and this old by being dumb.
Four of the top 10 elk taken with a bow were killed in Arizona: one from Coconino County, two from Graham County, and one from Navajo County. Coconino and Navajo share a border, and Graham lies just south. Habitat, quality herd management, and miserly tag draws contribute to Arizona's status as a trophy elk mecca.
The Pope and Young Club has a 300-inch minimum for non-typical elk to be considered for entry in its record books. Non typical bulls have more scorable real estate on their headgear than their typical brethren, which qualify at 260 inches. That makes these non typical bull elk easily the largest elk in the world taken with archery tackle:
Related: World Record Bulls: The Top 5 Typical Archery Elk
No. 5 – The Clay Heuett Bull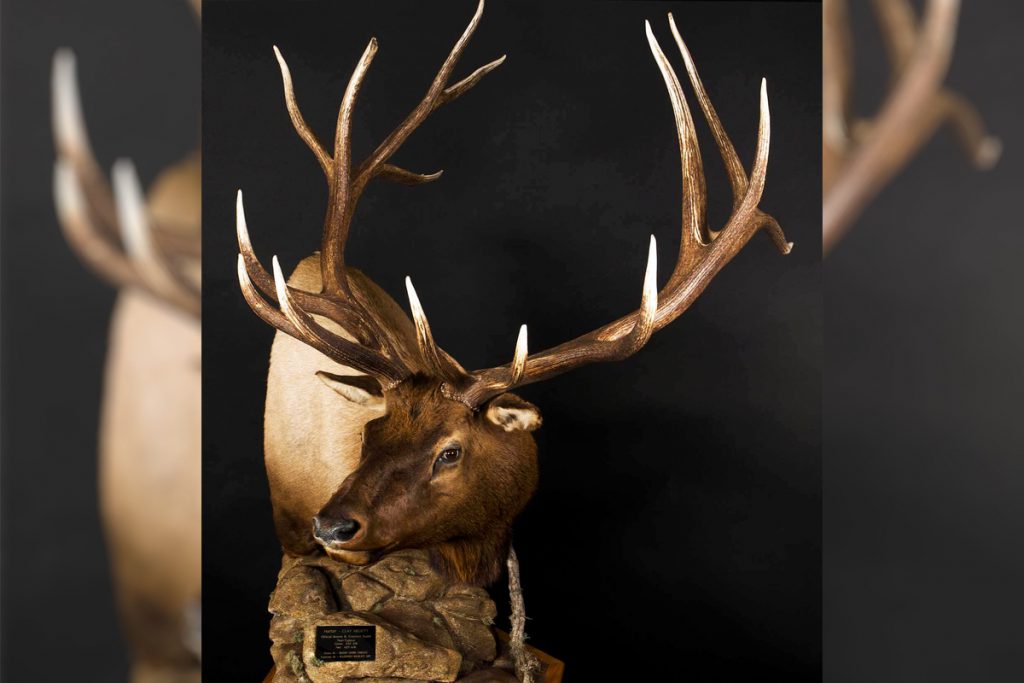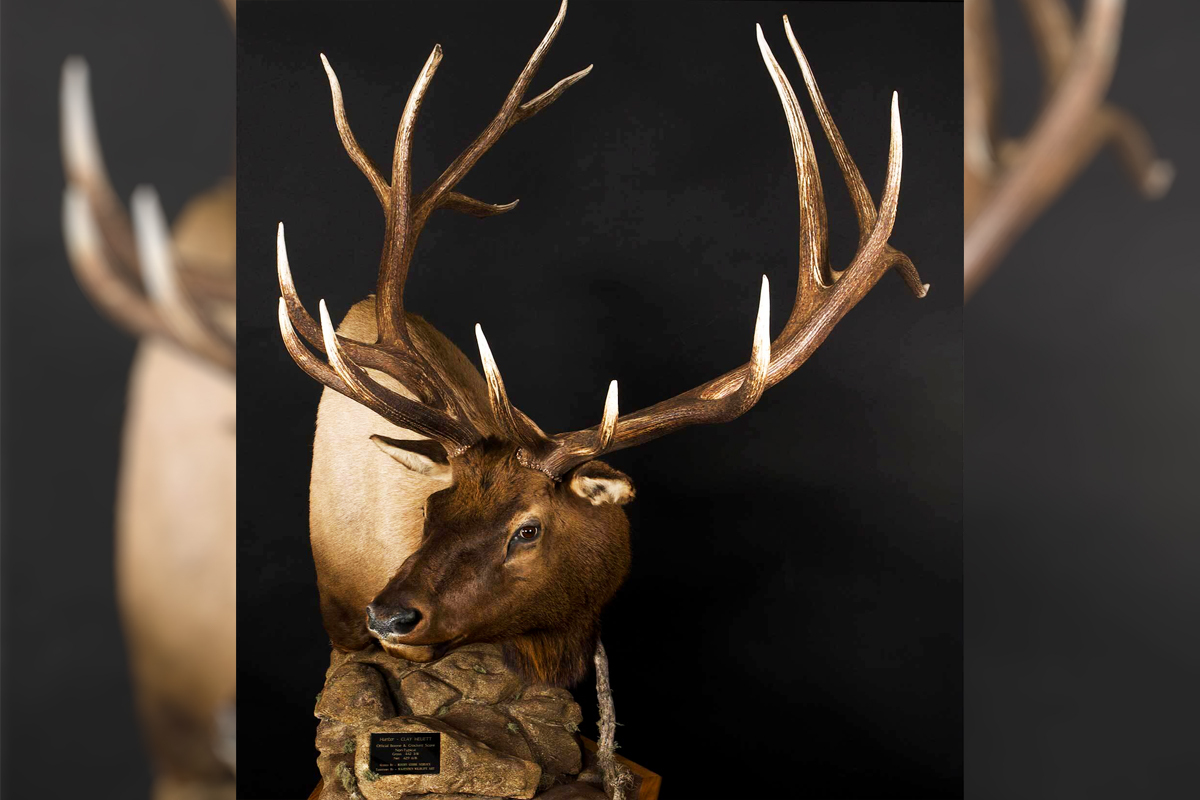 Score: 422 6/8"
Location: Navajo County, Arizona
Date Taken: 9/21/2003
Hunter: Clay Heuett
You would think that killing a 422 6/8-inch bull would make Clay Heuett a happy man. With this giant Arizona elk arrowed in late September, he probably thought he had the bull by the horns, no pun intended.
Heuett tagged his bull in the juniper-and-pinion-pine-filled Unit 3C. If he had killed his elk just three days earlier, he would've had unseated the Mullen elk, which had reigned since 1981, for the world record. Instead, he had to settle for his bull going down in history as being closest to the world record without actually getting it.
Related: How to Read Wind Thermals to Get on Big Deer and Elk
No. 4 – The Casey Brooks 2013 Bull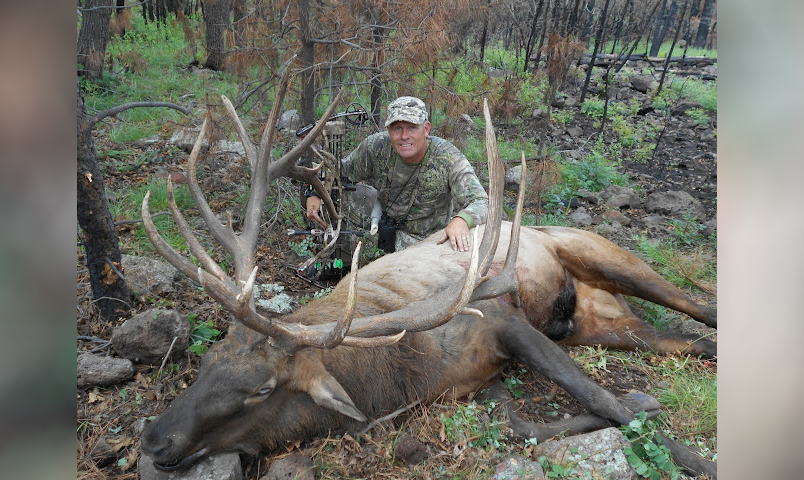 Score: 430 6/8"
Location: Graham County, Arizona
Date Taken: 9/12/2013
Hunter: Casey Brooks
In September 2013, Casey Brooks became the only hunter to hold two coveted spots in the Pope and Young top 10, typical or non typical. Brooks killed a 10 x 10 monster in Graham County, Arizona, that taped out at an impressive 8 inches more than Clay Heuett's 2003 beast.
He was hunting the San Carlos Apache Reservation and had passed on a 400-inch bull earlier in the day. After a move, he called in another group of bulls, and the biggest of the group busted out of the timber at 80 yards and climbed the hill on a rope toward Brooks. He made a great shot at 30 yards, bugled again to stop him, and the bull dropped where he stood.
At 430 6/8 inches, Brooks fell short of killing the No. 2 elk in the world, which he had done the year before.
Related: Elk Hunting on Public Land: How to Build a 3-Year Strategy for a New Area
No. 3 – The Casey Brooks 2012 Bull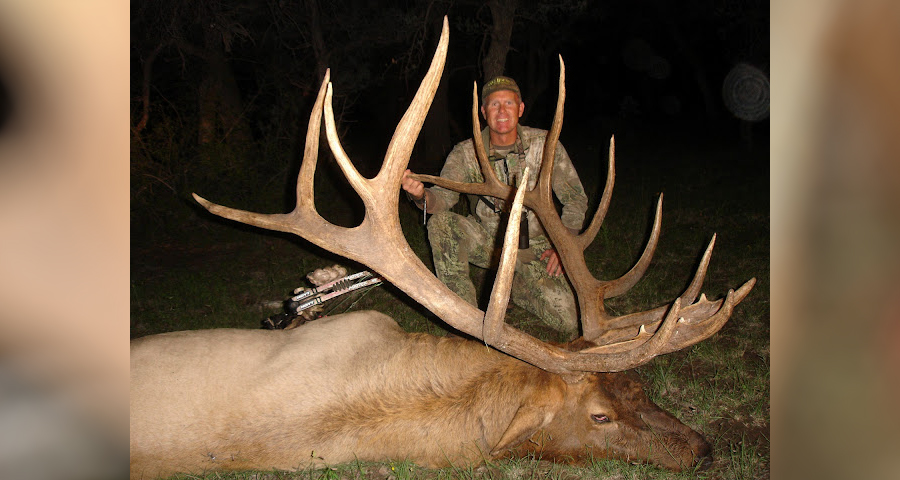 Score: 436 1/8"
Location: Graham County, Arizona
Date Taken: 9/8/2012
Hunter: Casey Brooks
2012 was the first of two Graham County dream seasons for Brooks. He arrowed an absolute monster, his 59th career elk, that officially scored at 436 1/8 inches. After the fourth day of a hunt in scorching and dry conditions, Brooks and his guide heard not a single bugle. That evening, Brooks got a call back from a big bull that made his way to a distance of 30 yards, and Brooks shot him.
A bit nervous about arrow placement, the men decided to back out and review video footage of the shot. Not able to get a definitive answer, they went back up to track him, finding the giant bull 100 yards from where Brooks had shot him.
Related: Photo Essay: Elk Hunting Sucks, or the Life of an OTC Archery Hunter
No. 2 – The Grandpa Bull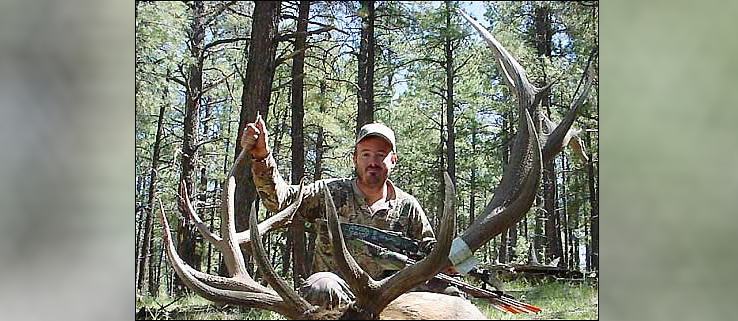 Score: 442 0/8″
Location: Coconino County, Arizona
Date Taken: 9/18/2003
Hunter: Nick Franklin
When Nick Franklin laid claim to the biggest archery-killed American bull elk in the world on Sept. 18, 2003, social media was still in its infancy. Without Facebook or Instagram to broadcast Franklin's achievement, Clay Heuett likely hadn't heard the news when he killed his elk three days later. Regardless, Franklin's elk boasted a mass that was 20 inches greater than the previous world record, set in 1981 by Steven Mullen in Shoshone County, Idaho.
Out of approximately 128 tags issued for Unit 8 that year, Franklin punched his golden ticket on the 8-year-old elk nicknamed "Grandpa" after sneaking past a handful of mouthy satellite bulls. Franklin moved on the big elk every time the bull lowered its head to rake a tree, closing the distance from 80 to 35 yards. His arrow passed through clean, and the bull walked 35 yards before going down for the count.
With that, the Pope and Young Club welcomed yet another Coconino County giant, with a ridiculous official score of 442 0/8 inches. The Grandpa Bull would stand as the top elk for 17 years.
Related: Check Out Evan Hafer's Awesome Father-Son Elk Hunt
No. 1 – The Sean O'Shea Bull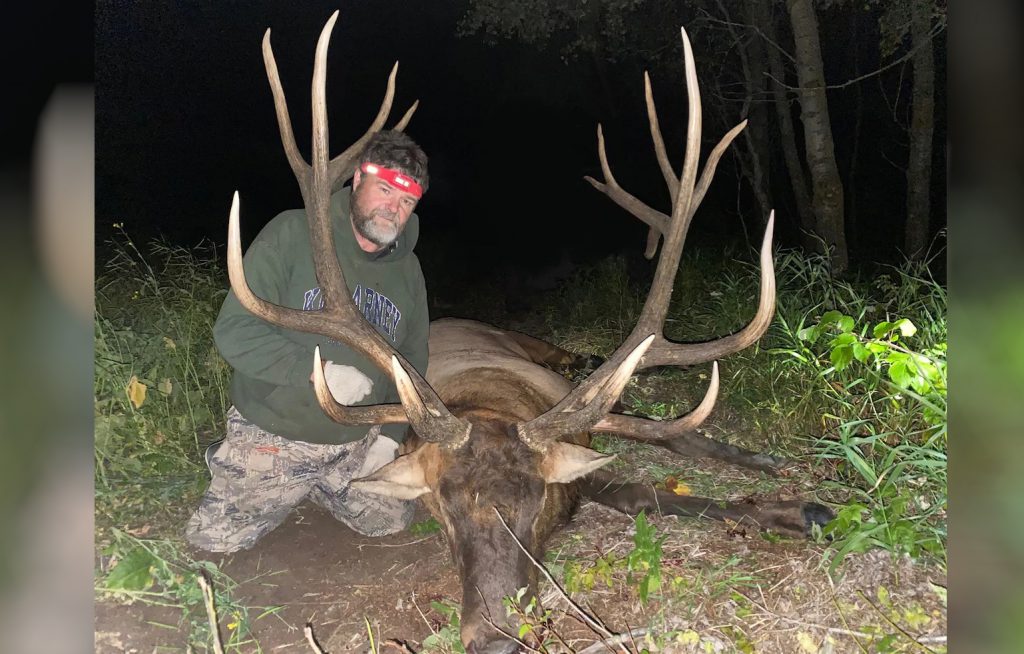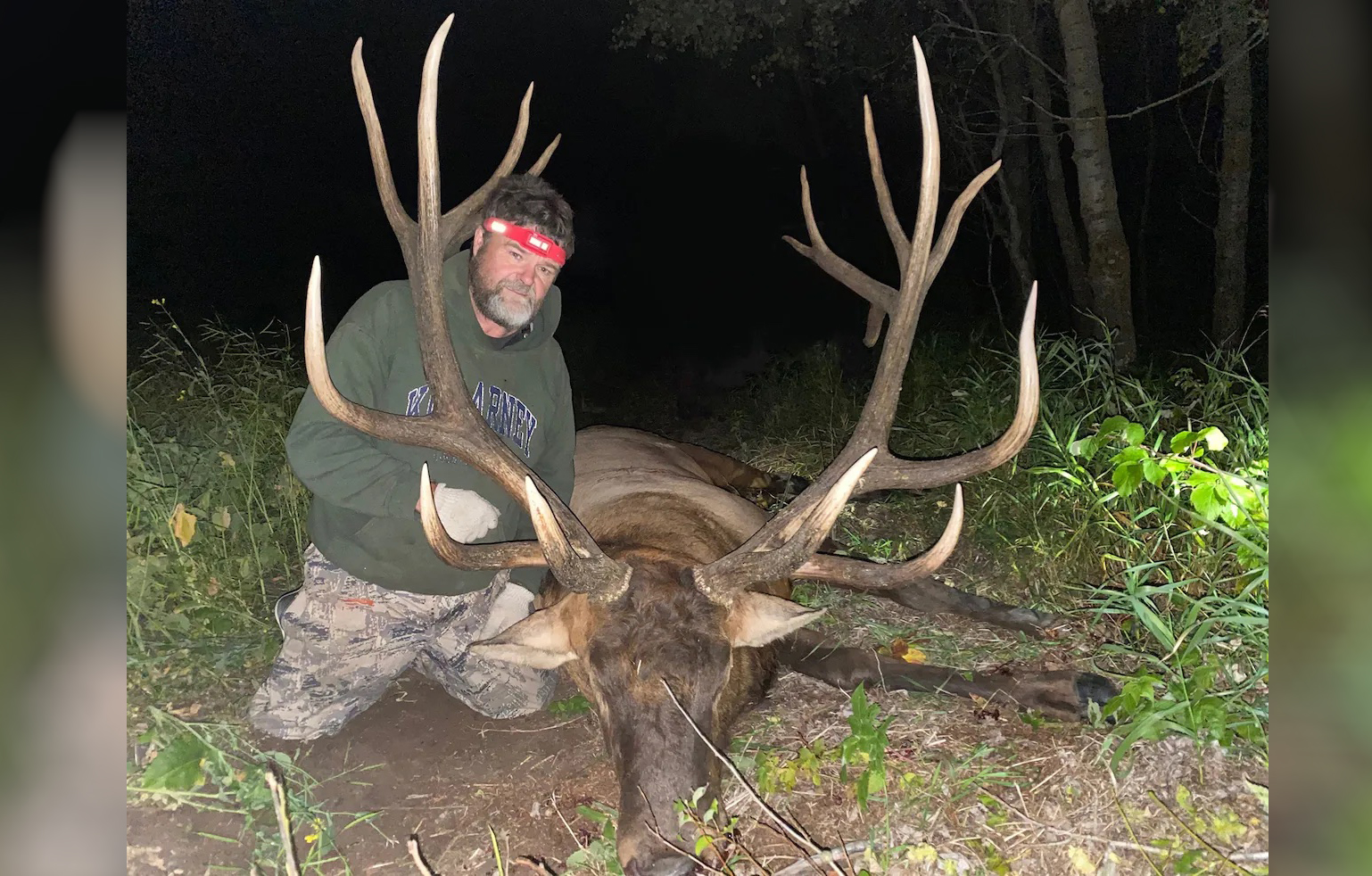 Score: 449 4/8″
Location: Minburn County, Alberta
Date Taken: 9/14/2020
Hunter: Shawn O'Shea
A shot heard around the elk-hunting word came out of Minburn County, Alberta, on Sept. 14, 2020, when Shawn O'Shea took down the biggest bow-killed non typical bull elk in the world at a nerve-wracking 18 yards.
O'Shea first saw the bull on a trail camera in 2017, with only a couple of appearances in the following years. Two of his sons saw the bull in early September 2020 but didn't get close enough for a shot. A week later, O'Shea was sitting in his blind when the giant walked to within 18 yards at last light.
The bull officially scored an incredible 449 4/8 inches — that's 7 4/8 inches larger than Nick Franklin's Grandpa Bull. As it stands currently, O'Shea's bull also ranks No. 3 on the Boone and Crockett Club's all-time list, which also includes elk killed with firearms.
Read Next: How to Score a Bull Elk