To most Americans, the word kebab, or kabob, simply means skewered chunks of marinated meat and vegetables. But in the rest of the world, kebab is a widely popular dish, and there are many kebab recipe variations beyond the cubed style we are familiar with.
Most Americans typically associate kebabs with summer cookouts or the occasional meal at a gyro shop or Mediterranean restaurant. While the spelling is somewhat interchangeable, whether it's spelled and pronounced kebab or kabob depends on the regional or ethnic variety you are referring to.
Kabob usually refers to an Iranian (Persian), Armenian, or similar ethnic preparation. Kebab, on the other hand, usually refers to recipes originating from the Levant region and other nearby Arabic-speaking countries. Kebab is also used throughout the Balkans, into Russia, and among other Asian countries, including India.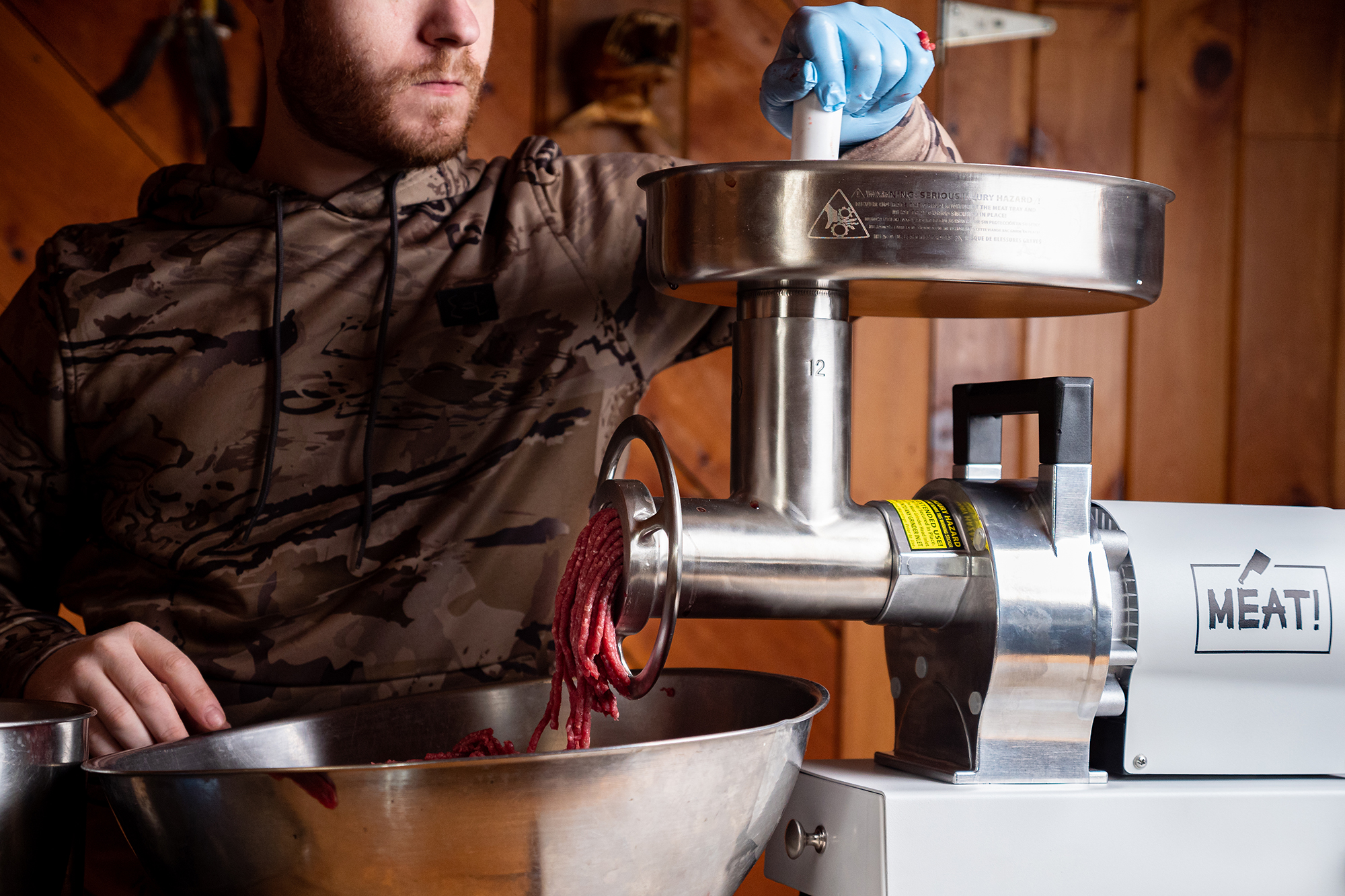 Although the cubed-meat style of kebab is widely known (such as the Turkish shish kabob), ground-meat kebabs are also incredibly popular. While both versions are typically made with lamb, chicken, or beef, wild game is an excellent substitute. Keep in mind, however, that ground game meat has less fat than farmed meat and therefore is more difficult to mold around a skewer. Lean game meat is also more prone to drying out if overcooked.
But with the right ingredients and preparation, this wild game kebab recipe is incredibly delicious and easy to make. The key to a killer wild game kebab is heavy seasoning and to not overcook the meat.
There are definitely a few spices, such as cumin and paprika, that make their way into most kebab recipes, but the final seasoning is a matter of preference. Turmeric, sumac, ginger, and many other herbs and spices can also be used. The addition of a little olive oil and an egg will act as a binder for the lean game meat and help the kebab hold its shape and moisture while cooking.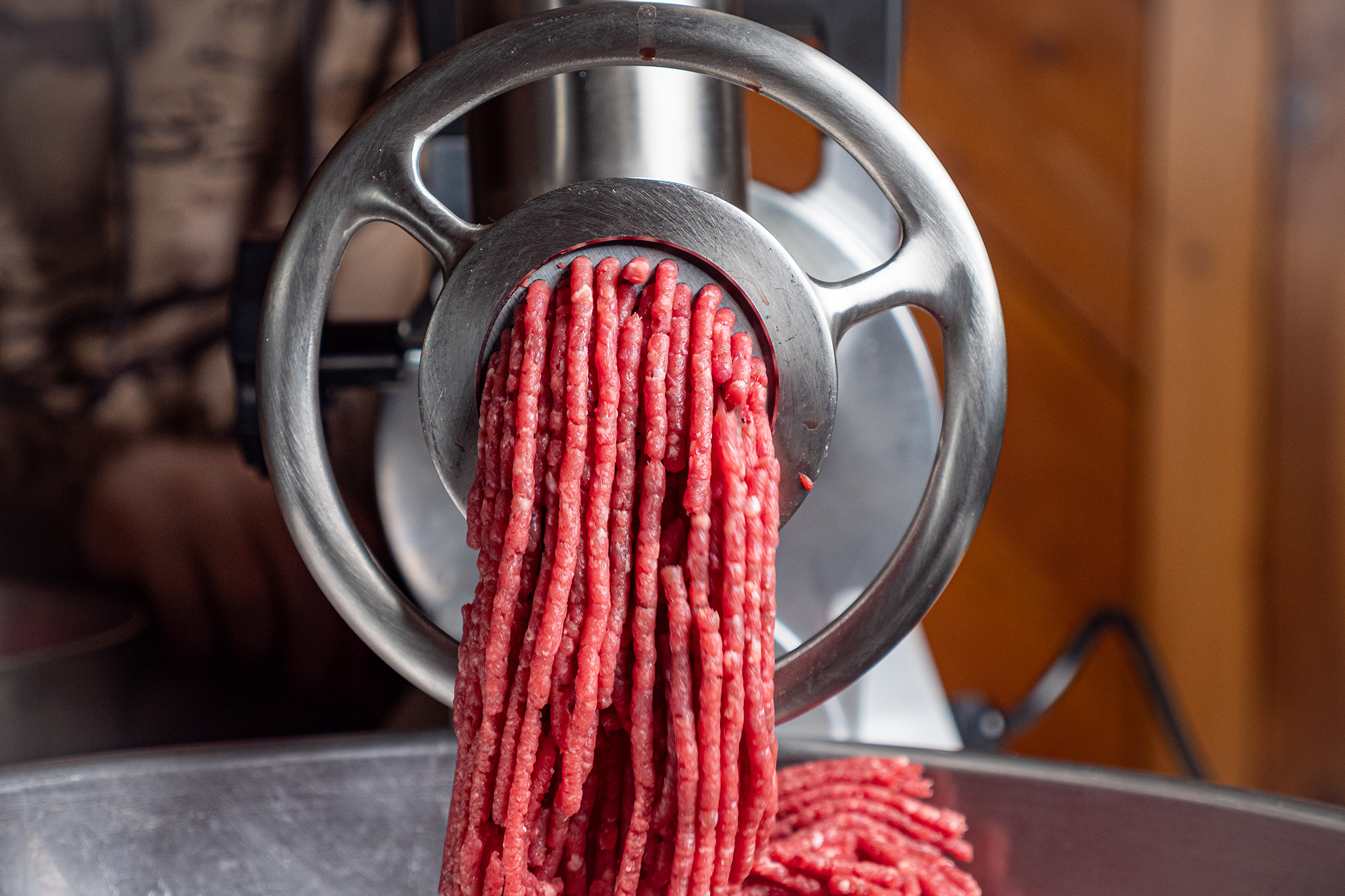 Served with a warm pita or lavash bread, fresh herbs, and grilled veggies, kebab is a healthy and delicious way to mix up your usual go-to ground meat recipes. Kebab is best when cooked over a traditional charcoal grill, but you can also make it in your oven, smoker, or even seared in a pan without the skewer.
Using wide, flat skewers specifically made for kebab will work best, but feel free to use what you have. Kebab is typically formed into either flat rectangular or cylindrical shapes, depending on the exact kebab style you're going for and the type of skewer you're using.
This kebab recipe calls for ground venison, but any ground game meat will work, although you may need to adjust the cook time accordingly.
RELATED – How to Make Country-Fried Deer Heart
---
Venison Kebab Recipe Ingredients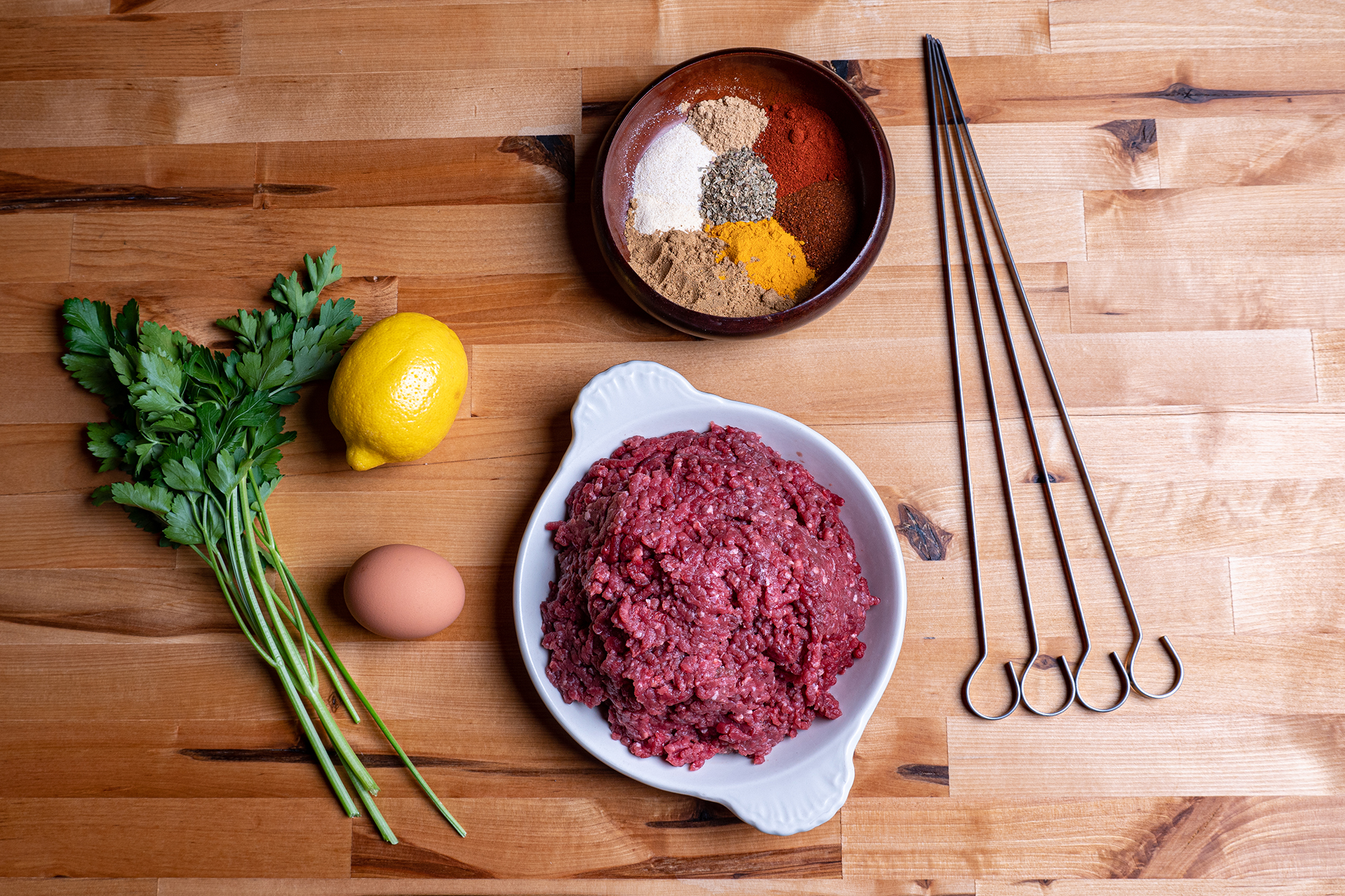 1 pound ground venison
1 egg
1/2 tablespoon olive oil
1/2 cup parsley, chopped
1 teaspoon lemon juice
1/2 teaspoon kosher salt
1 teaspoon paprika
1/2 teaspoon turmeric
1/2 teaspoon cumin
1/4 teaspoon ground ginger
1/2 teaspoon baking soda
Flat metal skewers, or skewers of your choice
RELATED – Get a Little Classy With This Venison Wellington Recipe
---
Directions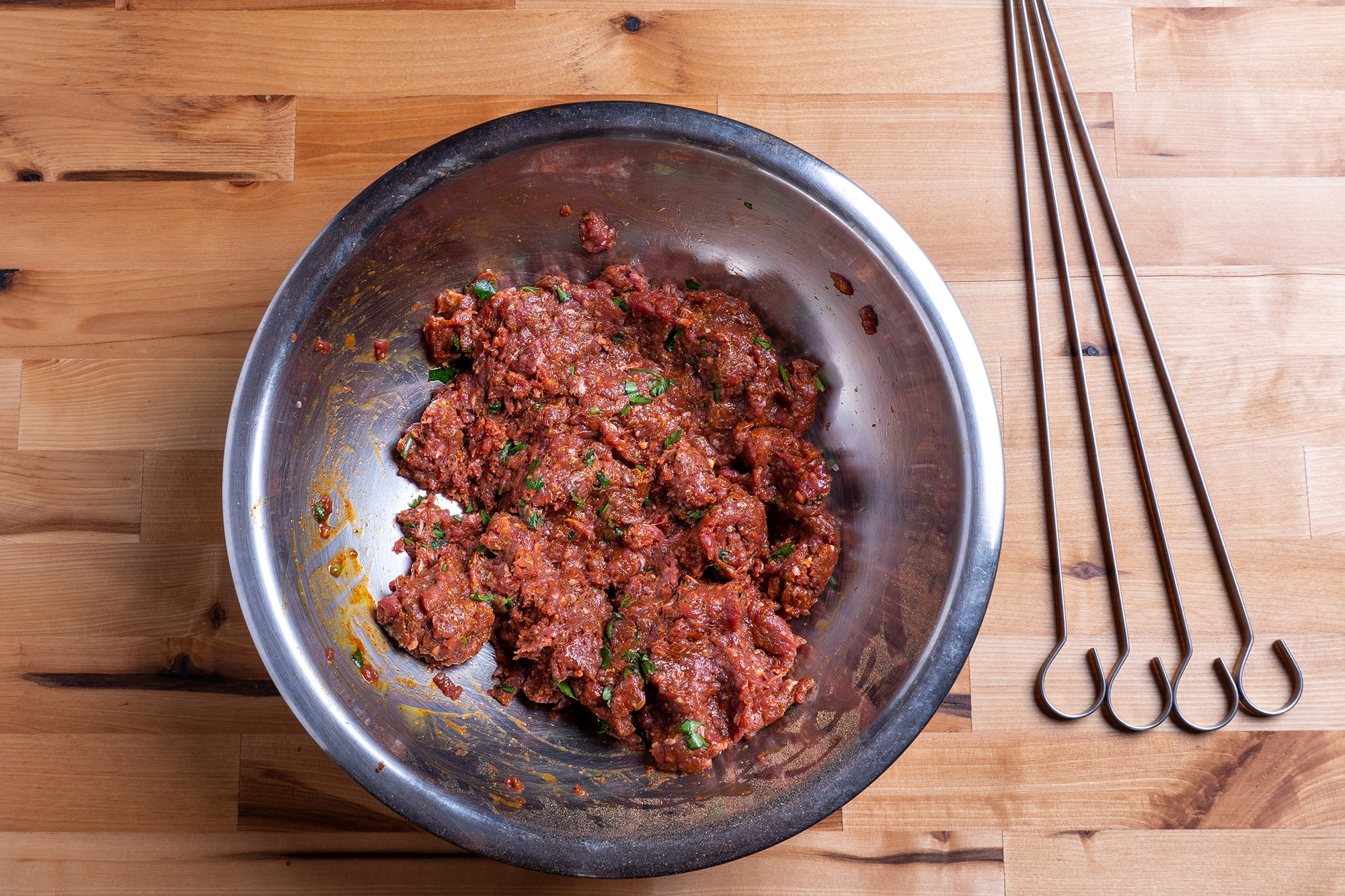 Preheat a charcoal grill or other cooking method. If using charcoal, you want a low, even coal bed by the time you're ready to cook.
Grind one pound of venison using the grinder's small plate. Run the meat through the grinder two to three times for the best texture.
Add one egg and a tablespoon of olive oil to the mix, along with the chopped parsley and lemon juice.
Add the seasonings, spices, and baking soda, then thoroughly combine and mix everything together. Baking soda raises the PH of the meat, softening the texture and helping to bind the mix.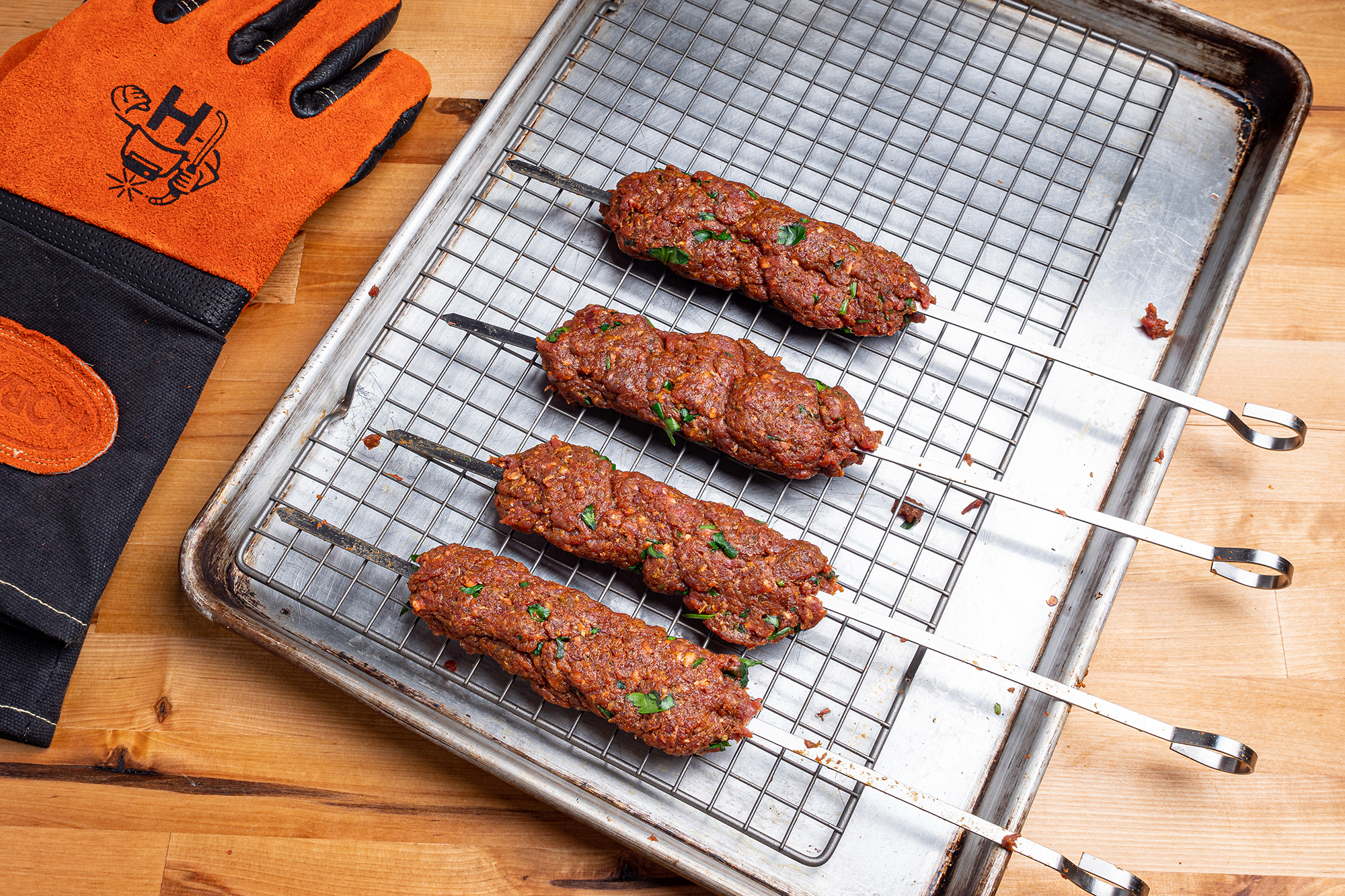 Mold the meat mixture around the skewers, then place them on a baking sheet. Refrigerate for at least 30 minutes to help firm and maintain their shape while cooking.
Grill the kebabs over low-burning charcoal (or whatever method you choose). If possible, use the skewers to suspend the meat over the flames rather than placing it directly on the grill grate. Flip the skewers frequently (every 30 seconds or so) until the outside is browned and the inside approaches medium. Remove the skewers from the grill and allow to rest before serving.
Serve the kebabs with a warmed pita or lavash-style bread, along with grilled peppers and tomatoes, a dollop of yogurt or tzatziki sauce, a spritz of lemon juice, and fresh herbs such as parsley.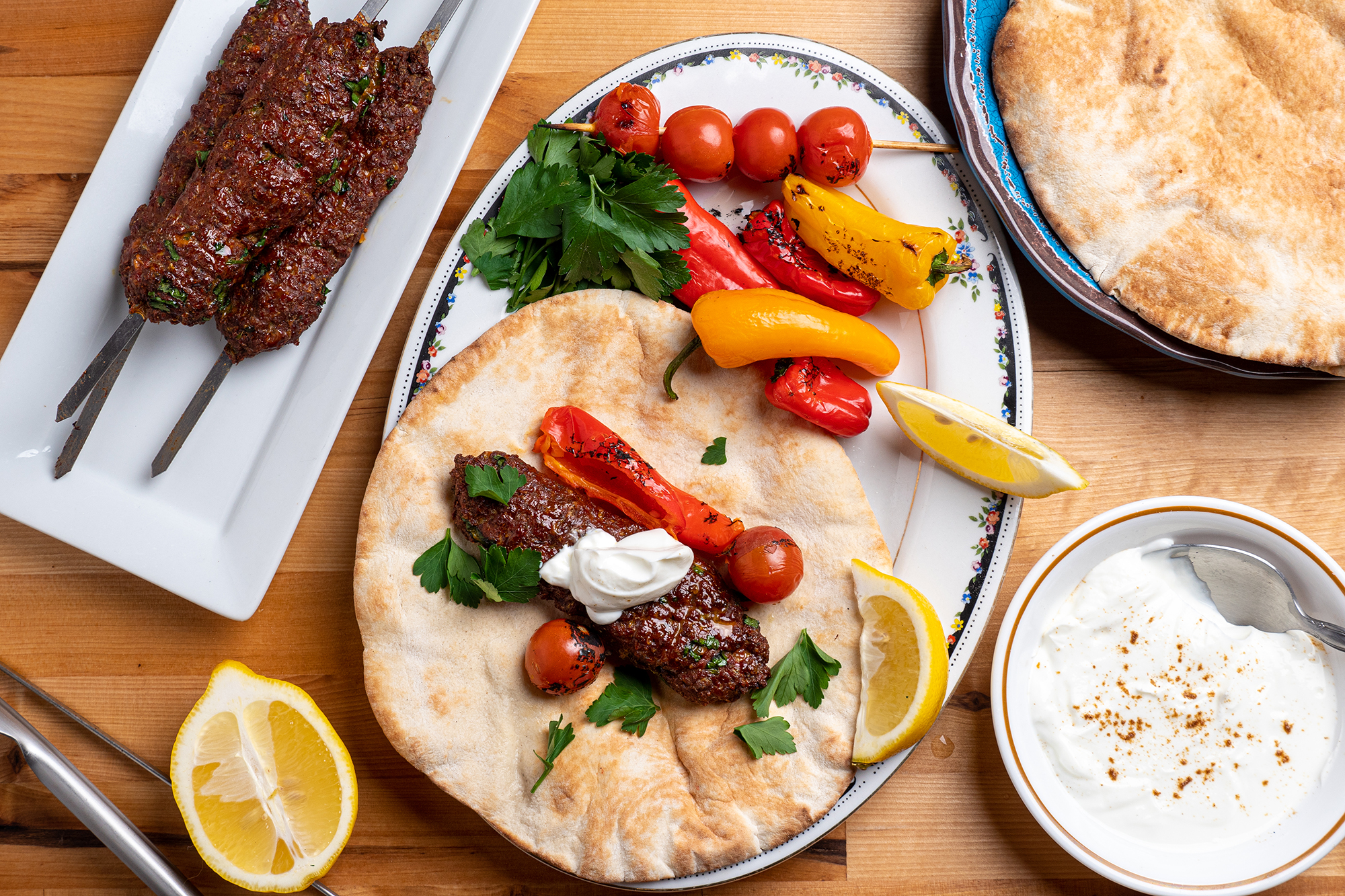 ---
READ NEXT – Venison Ragu: A Classic Wild Game Recipe