The 7mm Remington Magnum has cemented itself as one of history's most popular hunting cartridges. It walks amongst giants. Capable of taking all game animals in the lower 48 and doing it well, the 7 mm's versatility shines when looking on the shelves at the seemingly endless factory loadings available.
It can do just about anything it is asked to and feels right at home, shooting across a canyon at mule deer and elk. It's fast, flat, and downright accurate.
As some call it, the 7mm Rem Mag was a little-known favorite of Jack O'Connor, who had two rifles in the chambering: a custom Pre-64 Model 70 and a classic Remington Model 700. In the early 1960s, O'Connor took that Model 700 to Africa and used it to kill everything from bush pigs to zebra and greater kudu.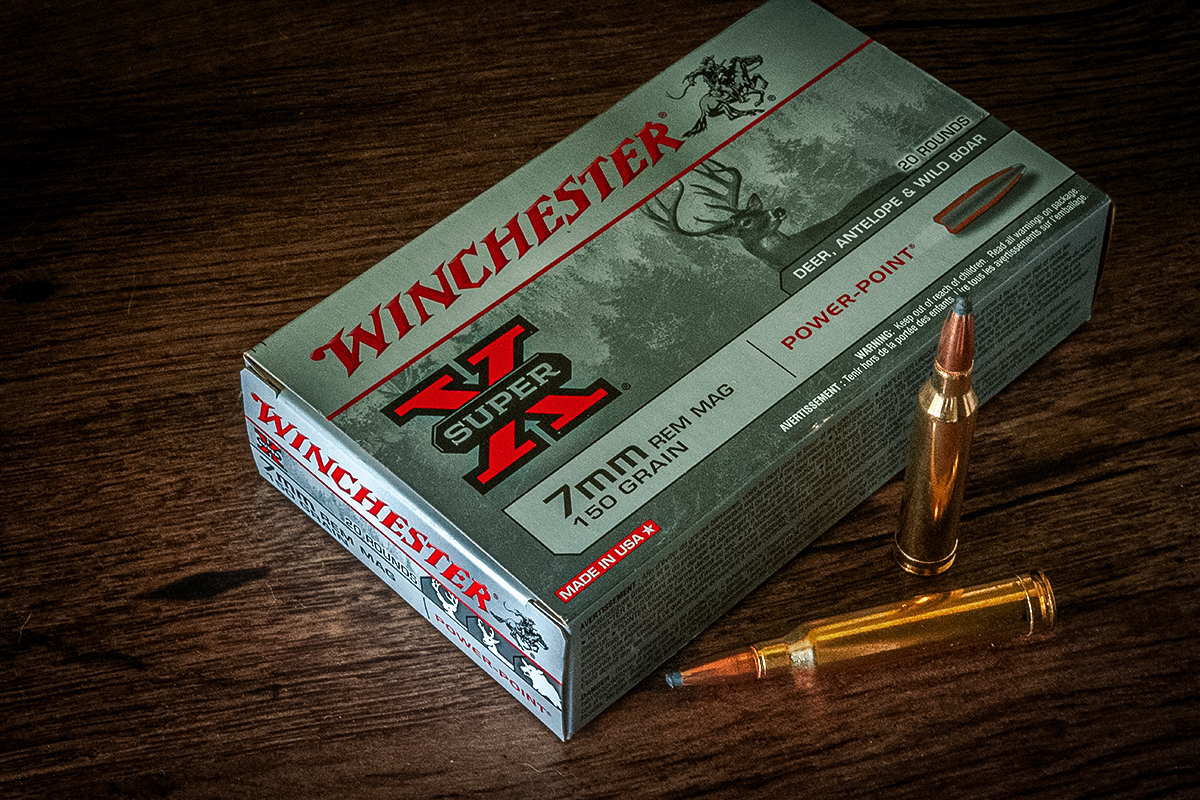 In his book The Hunting Rifle, he noted that almost all of the animals he shot on that trip were one-shot kills that "stopped them in their tracks."
The 7 mm Remington Magnum was and still is an excellent big game hunting cartridge that will allow the shooter to hunt whatever his or her little heart desires.
---
Elk Heaven: The Birth of the 7mm Remington Magnum
If the 7mm Rem Mag has piqued your interest, you are not alone. It gained immediate popularity when introduced over 60 years ago, in 1962. Les Bowman, a hunting editor and outfitter, was largely responsible for pushing Remington to develop this cartridge.
As the story goes, according to The NRA's American Rifleman, Les had found what he called "Elk Heaven" far back in the Wyoming backcountry. This seemingly endless supply of elk was found above the treeline in a very open area, requiring longer shots than typical in the elk woods.
He noticed his clients shot much better with lighter recoiling cartridges like the .270 Winchester. After taking Jack O'Connor to "Elk Heaven" one fall, O'Connor sent Bowman a rifle chambered in .275 Holland & Holland Magnum, .275 H&H for short.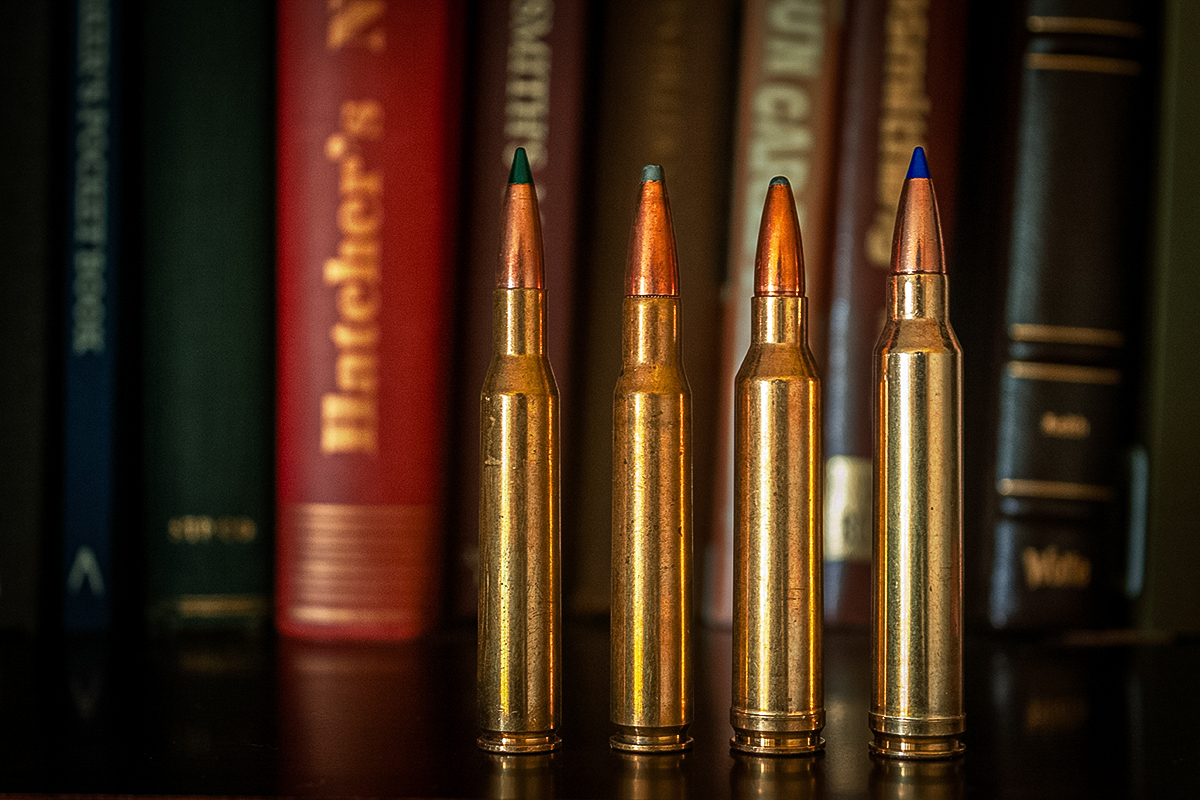 The .275 H&H was a British-designed cartridge that had been around since 1912. Shooting a 7mm bullet, he fell in love with it. However, the lack of availability of brass made him look for another option.
When Winchester released the .338 Win Mag in 1958, Bowman necked it down to 7mm and sent a Remington Model 721 to Fred Huntington of RCBS to have it chambered and dies made for his new wildcat cartridge, the .280 Rem Mag.
Mike Walker, an engineer and designer at Remington, took multiple trips to "Elk Heaven" with Bowman. As expected, he was also impressed with its performance. A few meetings later, Bowman received a letter from Walker saying that Remington was going to move forward with adopting the cartridge.
However, since they already had the .280 Remington in their lineup, they decided to rename it the 7mm Remington Magnum.
This new Remington Magnum had a timely appearance that no doubt helped cement it as one of the most popular cartridges in history. It was introduced alongside a new and improved Remington bolt action, the legendary Model 700 rifle.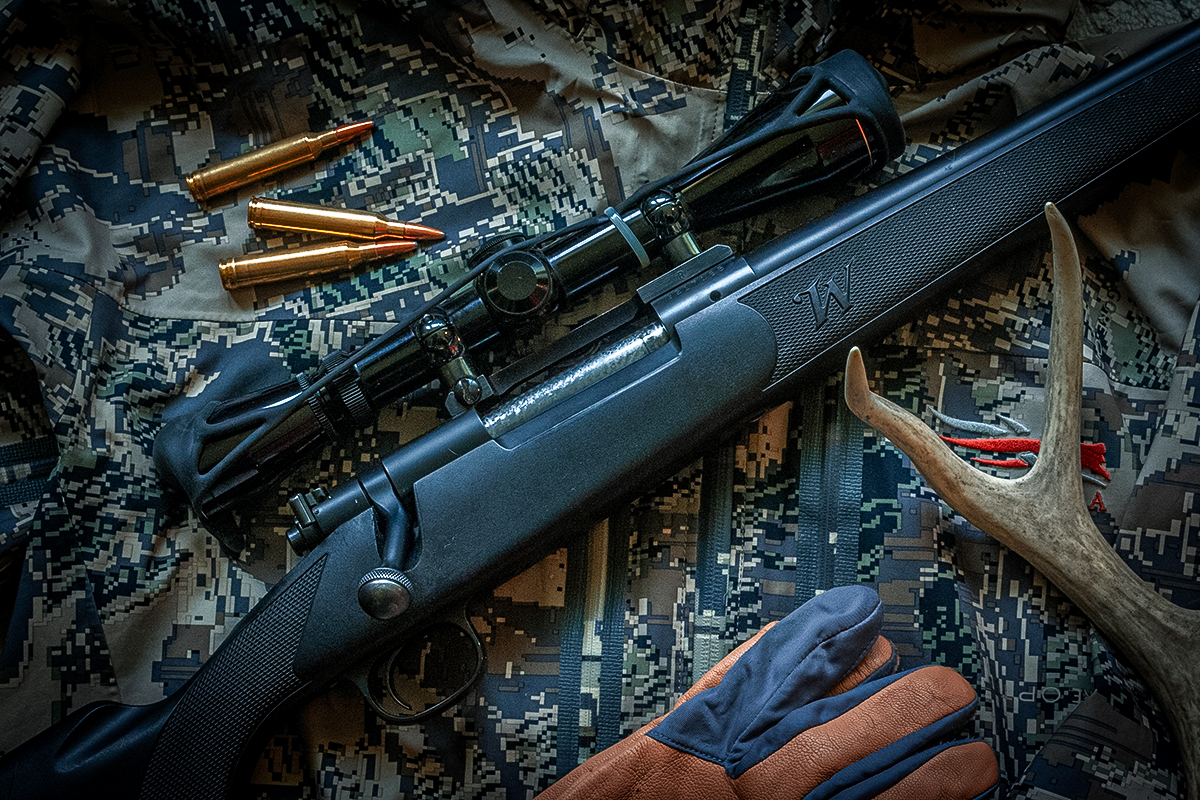 During that first year of production, more 700s were sold in 7mm Rem Mag than the 30-06 and 270 Winchester combined! And the rest is history.
---
7mm Rem Mag: Fast, Flat, and Accurate
The 7mm Remington Magnum immediately took off the year it was introduced, something we don't see all that often with new cartridges. It wasn't just clever marketing that grabbed the attention of the readers of outdoor publications, but the fact that it performed even better than some expected on game.
The 7mm Rem Mag is fast, flat, and accurate at what was once considered long-range for hunting. All desirable characteristics of hunting cartridges of this class. Leaving the muzzle at 2,940 feet-per-second, a 162-grain Hornady ELD-X bullet packs 3,109 ft-lbs of energy.
When sighted in for 200 yards, this combination will only drop 6.5 inches at 300 yards and 18.6 inches at 400. At that 400-yard range, the ELD-X bullet hits with 1,994 ft-lbs of energy.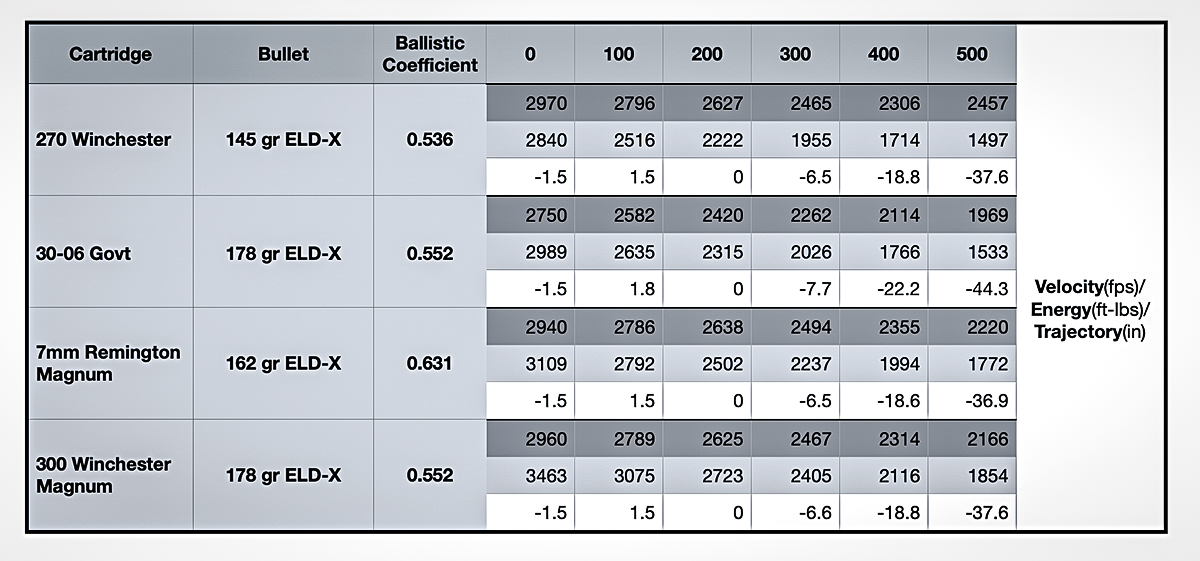 For comparison's sake, let's look at how that stacks up against some of the other popular big-game cartridges in its class. A 270 Winchester loaded with the 145-grain ELD-X and a .300 Win Mag loaded with 178-grain ELD-X bullets share almost identical trajectories out to 500 yards. However, the 7mm Rem Mag has the slightest advantage, dropping 3/4 inches less than them at that distance.
Again, at 500 yards, the 300 Win Mag has a slight energy advantage over the 7mm Remington Magnum, hitting with 82 ft-lbs more energy. The 300 Win Mag's energy advantage grows the closer you get to the muzzle. However, the 7mm hits with 275 ft-lbs more than the classic 270 Winchester and 239 ft-lbs harder than the 30-06 at 500 yards.
This is just one example of how capable the 7mm Remington Magnum is, ballistically speaking. Bullet weight has a lot to do with its ultimate performance. Lighter bullets will obviously go faster and flatter but don't retain their energy as well out at distance as heavier bullets.
The 9th Edition of the Nosler Reloading Manual lists a 120-grain bullet capable of speeding along at 3,348 fps. The versatile cartridge directly translates to the field when pursuing big game.

---
The Do-It-All Big Game Cartridge
Having been born and tested in a place with the name of "Elk Heaven," you can imagine that it does a pretty damn good job on elk. I have personally seen the 7mm's destruction on Mule Deer after my dad shot an old mountain buck with his Model 70 chambered in the magnum. The 100-yard shot down into the canyon stopped him in his tracks and made it unnecessary to follow a blood trail.
While processing this buck for the pack out, we found the bullet and the extensive damage that it had done. It had us wondering if it was almost too much for deer! However, that is not at all the case, it did exactly what it was supposed to.
The legendary custom rifle maker Jerry Fisher, who could have easily built a rifle in any caliber he wanted, chose the 7mm Remington Magnum for his personal hunting rifle. A sure testament to the performance of the cartridge.
The 7mm Remington Magnum is an excellent deer and elk cartridge. Plain and simple. With the right bullet, moose and grizzly bears are also on the menu. It is the hunter's cartridge. It was developed by a hunter for hunters. It serves its role in the hunting world perfectly. You'd be hard-pressed to find someone who would speak badly of the 7mm Remington Magnum.
---
7mm Remington Magnum Rifles
---

The Remington Model 700 needs no introduction. It is the original bolt action that the 7mm Remington Magnum was introduced in and has been in nearly continuous production since. The BDL is the classic wood-stocked hunting rifle with blued steel metal parts.
These are available just about everywhere guns are sold in both the new and used racks. You can't go wrong with a Model 700.
---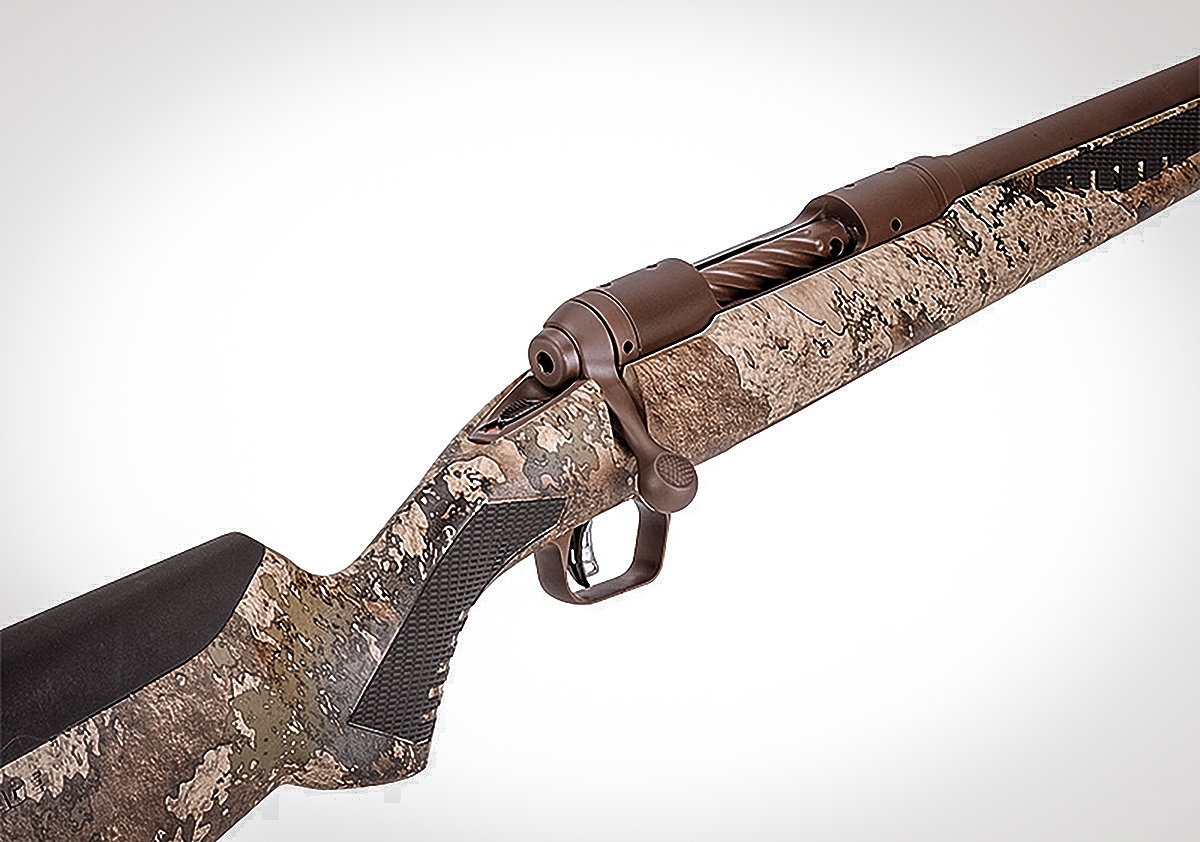 The High Country edition of the classic Savage 110 is perfect for the mountains. A fluted barrel reduces weight, while the Accufit stock allows the hunter to adjust it to his or her dimensions.
Topped off with the user-adjustable AccuTrigger and a Cerakote finish, this rifle is ready to go right out of the box.
---

A stainless steel version of the classic Winchester Model 70 is designated the Extreme Weather model. This model features the claw extraction controlled feed design that everyone loves, as well as their M.O.A. trigger system.
Bedded into the Bell and Carlson stock using an Aluminum bedding block, this rifle is as solid as they come.
---
The 7mm Remington Magnum is Here to Stay
The 7mm Remington Magnum is here to stay, plain and simple. You will forever be able to buy ammo on the shelves of your sporting goods store and hunt and live happily. However, its popularity has started to be challenged with the introduction of the 7mm PRC. The 7mm PRC isn't leaps and bounds above the 7mm Rem Mag, but it does have some advantages that the consumer might prefer.
The 7mm Rem Mag is still just as effective as it was when it was first brought to market. Actually, it's arguably more lethal due to the advances in bullet design and technology. You will not be undergunned taking a 7mm Remington Magnum anywhere in North America, it is still an excellent choice 60 years after its introduction.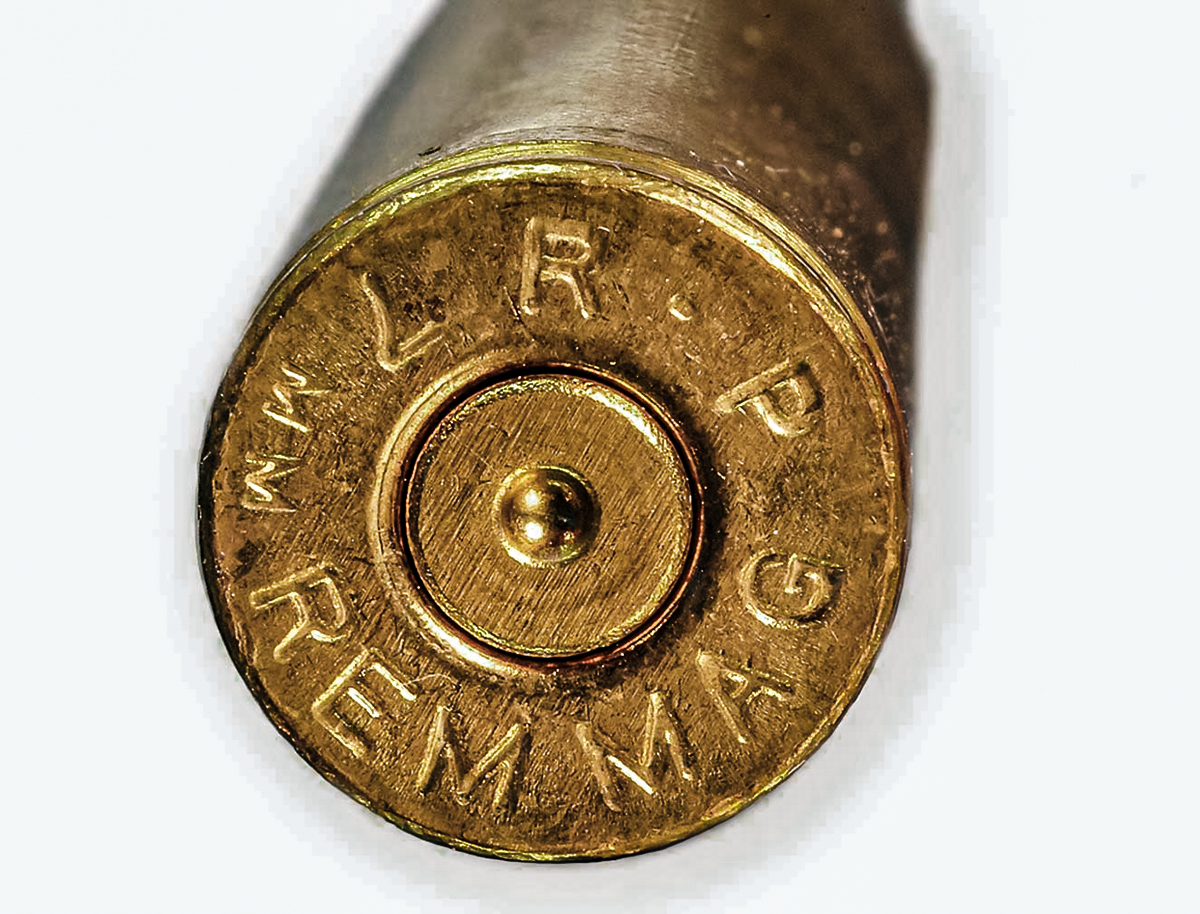 ---
7mm Remington Magnum Specs
Designer: Remington Arms Company
Designed: 1962
Produced: 1962–Present
Parent Case: .375 H&H Magnum
Case Type: Rimless, bottleneck
Bullet Diameter: .284 inches (7.2 mm)
Land Diameter: .277 inches (7 mm)
Neck Diameter: .315 inches (8 mm)
Shoulder Diameter: .491 inches (12.5 mm)
Base Diameter: .512 inches (13.0 mm)
Rim Diameter: .532 inches (13.5 mm)
Case Length: 2.5 inches (64 mm)
Overall Length: 3.29 inches (84 mm)
Rifling Twist: 1:9" (230 mm) to 1:10" (250 mm)
Primer Type: Large Rifle Magnum
Maximum pressure (C.I.P.): 62,366 psi
Maximum pressure (SAAMI): 61,000 psi
---
Ballistic Performance
| | | |
| --- | --- | --- |
| Bullet Mass | Bullet Type | Velocity – Energy |
| 110 grains | Barnes TTS | 3,500 fps – 2,992 ft-lbs. |
| 140 grains | Nosler AB | 3,110 fps – 3,006 ft-lbs. |
| 150 grains | Soft Point | 3,110 fps – 3,221 ft-lbs. |
| 165 grains | Sierra GK BT | 2,950 fps – 3,188 ft-lbs. |
| 175 grains | Soft Point | 2,860 fps – 3,178 ft-lbs. |
---
READ NEXT – The .17 Winchester Super Magnum: A Nail Gun's Bastard Child