Backcountry hunting beats the hell out of your body. Long hours are spent hiking with heavy loads, followed by long hours spent glassing. After that, the backcountry hunter catches some Z's on uneven ground, doing their best to avoid the rocks, divots, and slopes. A bit of backcountry hunting self care is not only good for you, but it's necessary.
No matter how good your gear is or what kind of base layers you're wearing, if you do nothing to manage stress, which includes taking care of your physical and mental health, you'll feel like 10 pounds of crap shoved in a 5-pound bag.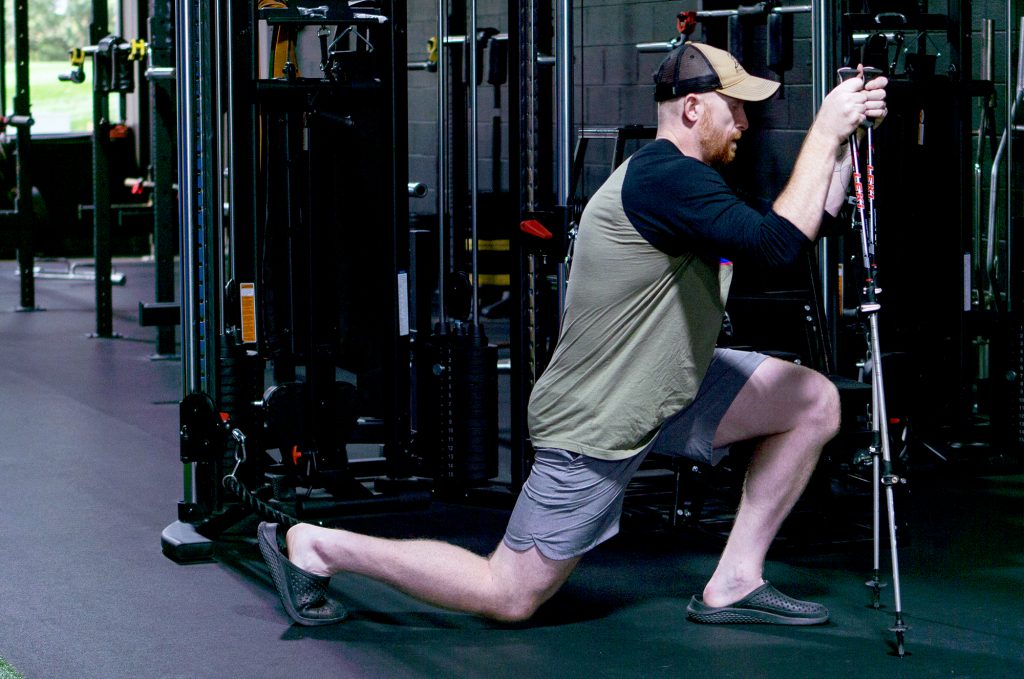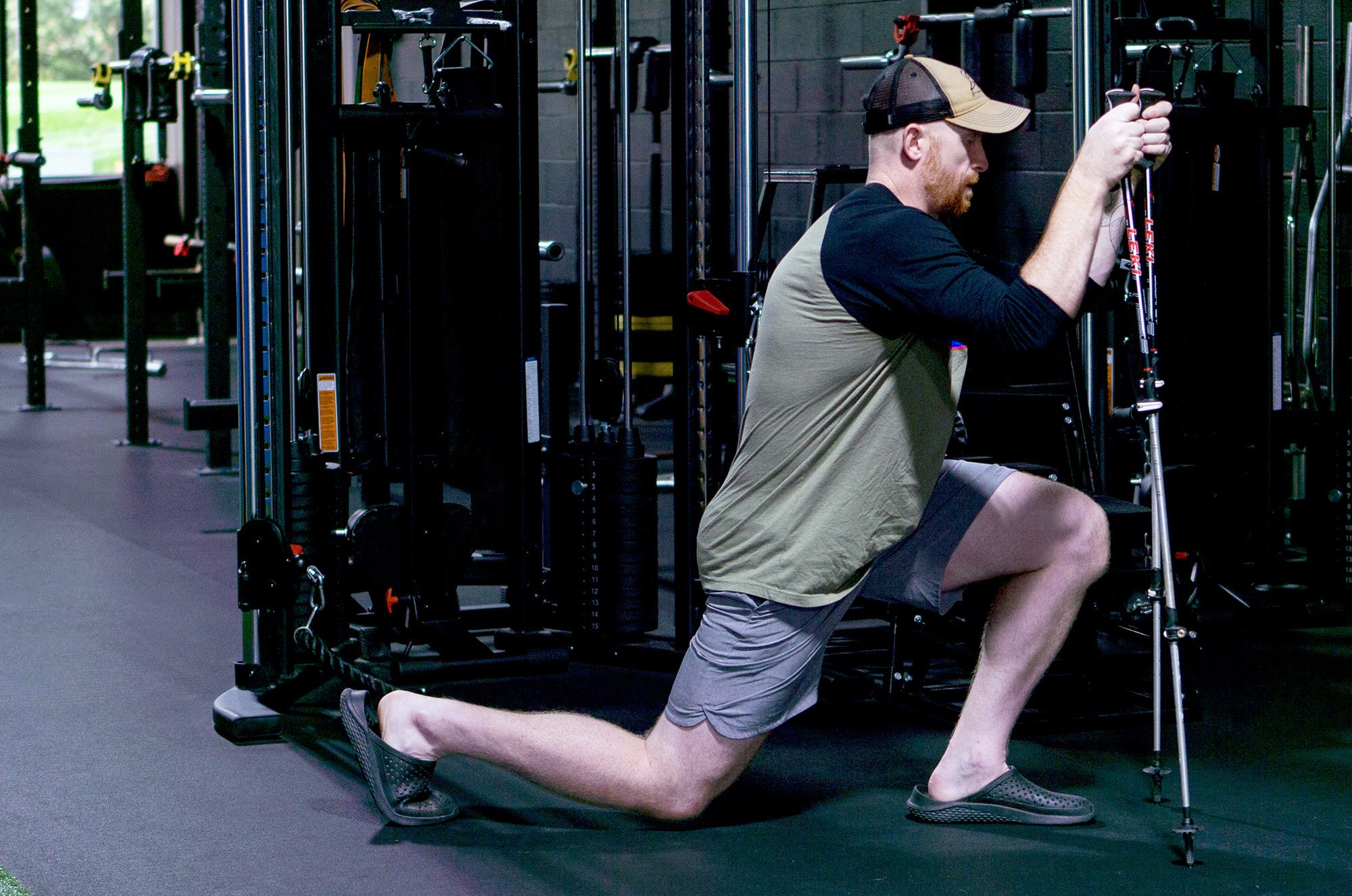 If you give your joints some daily love from the early season through closing day, you'll feel downright spry as you crawl out of your sleeping bag and stride through the hills. And you'll have greater peace of mind about your ability in the field. Good and consistent self care practices are essential to overall physical self care when it comes to the kind of hunting that demands a high amount of physical activity.
Movement and Isometrics
These aren't the stretches you learned in gym class. You won't be rolling on the ground, grabbing at your foot. These are active, joint range of motion exercises and isometric holds that are perfect for mountain-hunting stress relief and mobility optimization. They get your blood flowing, prep your body to move, and make your joints feel great. Bonus: there's no rolling around on the cold, hard ground.
The full-body session outlined below starts at the neck and works its way down to the ankles, and only takes a few minutes to complete. Each has a video demonstration so that you know exactly how to do each movement or hold. The best part, you can work most of them into your backcountry hunting day.
Related: Building Muscle Mass – How To Convert Heavy Fall Foods Into Strength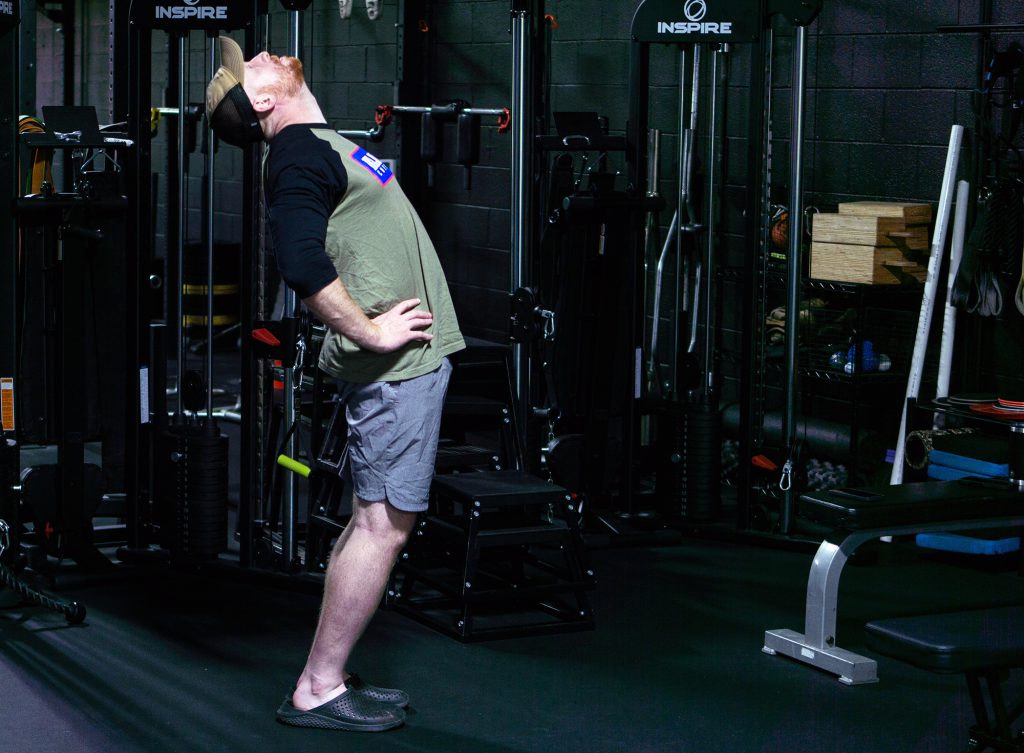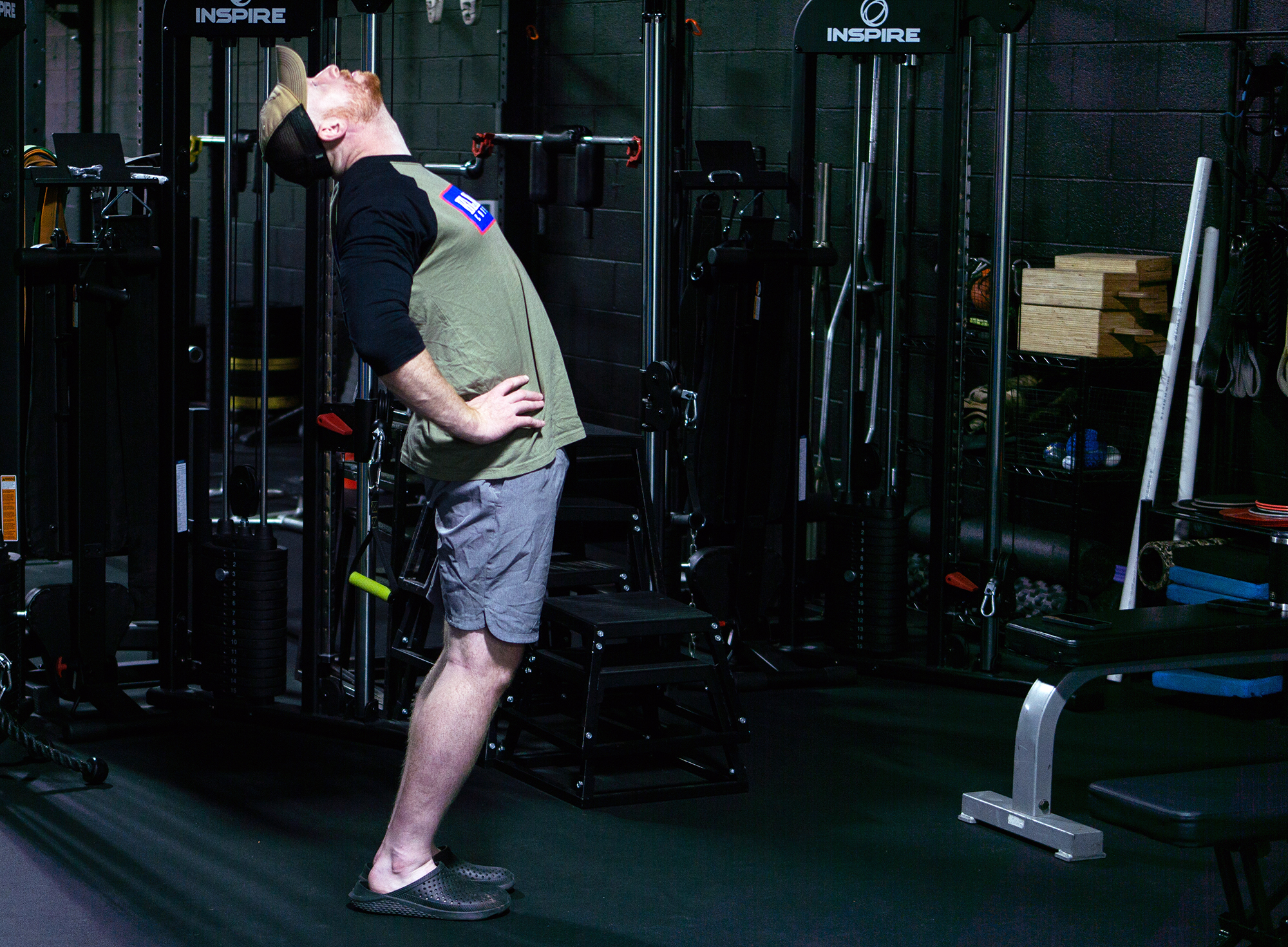 Hit the entire routine first thing in the morning while heating water for your coffee and freeze-dried biscuits and gravy. Do a movement or two during your breaks from glassing, while prepping lunch, or before you strap your pack on to haul meat or head back to camp.
A Note on CARs
CARs is short for controlled articular rotations; they are joint circles done with control. To do them correctly, create tension while moving the joint through the largest possible range of motion. To create tension, pretend that you're surrounded by mud and that you have to struggle to make your body move.
Neck CARs
Hours behind the glass stiffens your neck. Neck CARs get all of the cervical joints moving again. Do a set of three reps in each direction.
Shoulder CARs
Related: Add Core Training To Your Rucking Routine for Elk Hunting Prep
Stiffening up the rest of your body allows for a more extensive range of motion at the joint that you're moving. So, as you draw the largest circle possible with your arm and shoulder, squeeze your trekking pole hard with your opposite hand as you drive it into the ground.
Do a set of three reps in each direction with each arm.
Hands-on-Knees Cat-Cow
Moving your spine gets the kinks out from sleeping on the ground and hauling your pack around all day. This adaptation of a classic yoga move beats back stiffness. Move your entire spine through the most extensive range of motion possible in this position.
Do a set of three reps in each direction.
Toe Touch
Related: Simple Assessments to Test Your Mobility
Exhale, bend over and try to touch your toes. If you can do it, neat. If not, that's okay. Either way, hang out there and take a few deep belly breaths.
Back Bend
Put your hands on your hips, exhale, and bend backward by driving your chest toward the sky. Hang out in this position for a few deep belly breaths.
Hip CARs
Related: Archery Exercises That Will Bulletproof Your Bow Draw
Use your trekking poles for support and to create the tension mentioned in the shoulder CARs section. Then draw the largest circle with your hip and leg that you possibly can.
Do a set of three reps in each direction with each leg.
Isometric Lunge
Your front knee and your back knee are each bent to 90 degrees as your back shin hovers parallel to the ground.
Hold the isometric lunge position for one set of 15 seconds on each side.
Ankle Mobilizations
Use your trekking poles for support again on this one. Keep your back heel on the ground (you're stretching your back calf) and take the knee of your back leg forward as far as possible while aligning it over your second and third toes.
Do a set of 10 reps on each leg.
Read Next: Get Off the Couch: 8 Easy At-Home Fitness Hacks