It takes a metric crap-ton of reps to be a proficient archer, let alone a good one. There's so much to work on — drawing, anchoring, finding your sight picture, not getting target panic, and the list goes on. But going from zero to dozens of bow drawing reps a day can lead to shoulder and back injuries from overuse — sidelining you from practice or, even worse, archery season.
These four exercises, targeted for archery fitness, are the antidote. Done as part of a weekly workout routine, they will help keep you slinging arrows pain-free while building a musculature for a strong, and meat-rich, fall.
Half Kneeling Wall Windmill
Having shoulder blades and an upper back that move well is important for any person. But it's especially important for an archer. We need mobility in our upper back and shoulders to mitigate the stress of bow drawing. This exercise trains mobility in both areas.
Do one to three sets of five reps per side.
One-Quarter Turkish Get-Up
Like the half kneeling wall windmill, the one-quarter Turkish get-up trains upper back mobility. But it also trains our shoulders to be stable and strong. It's important for the bow arm and the draw arm. For the bow arm, it helps train a stable hold. For the draw arm, it eases the strain of drawing the arm back into an awkward position.
Do one to three sets of five to eight reps per side.
Half Kneeling Windmill Screwdriver
When you're drawing a bow, the shoulder blade of the draw arm rotates upward on the rib cage and the rotator cuff muscles shorten. Even though it's bent, the draw arm essentially goes into an overhead position but is rotated in such a way to potentially cause impingement issues at the shoulder joint. The half kneeling windmill screwdriver trains healthy upward rotation of the shoulder blade while also training the shoulder joint to move well with the arm in an overhead position — alleviating some of the potential impingement issues that could pop up.
Do one to three sets of eight to 10 reps per side.
Side Plank
Drawing a bow requires core stiffness — especially on the sides of the body. When our core is stiff, we get better movement from our shoulders. Side planks train the ability to create that stiffness.
Do one to three sets of 10 to 30 seconds per side.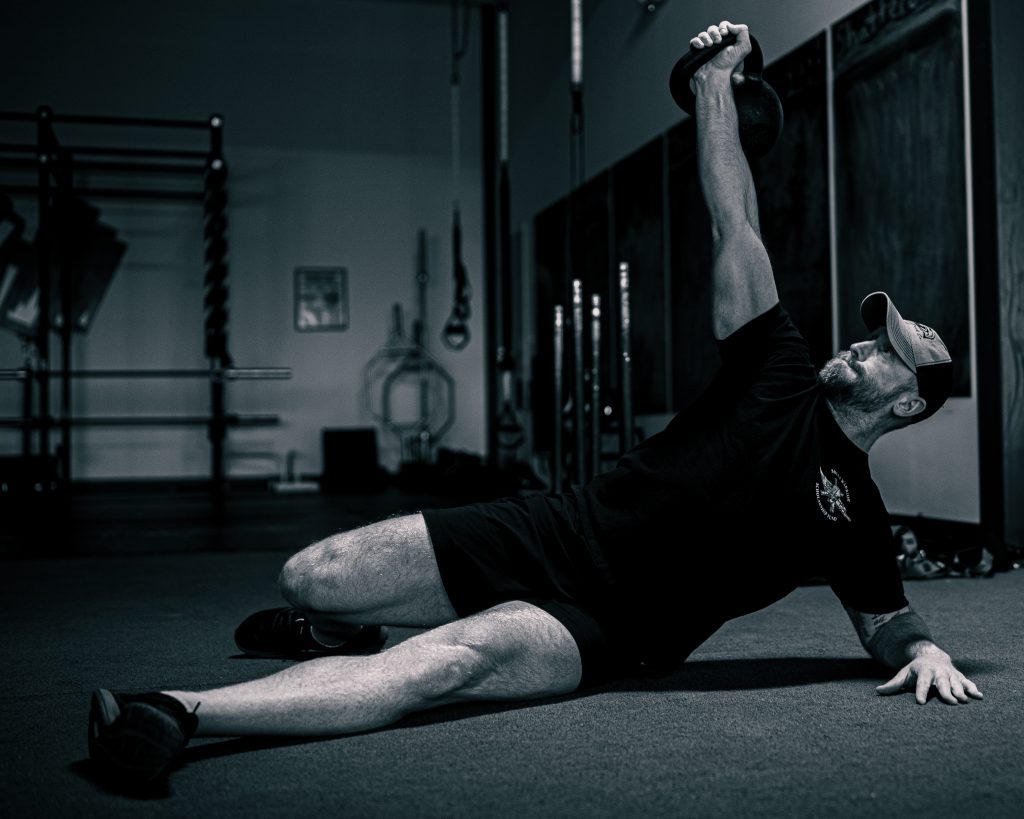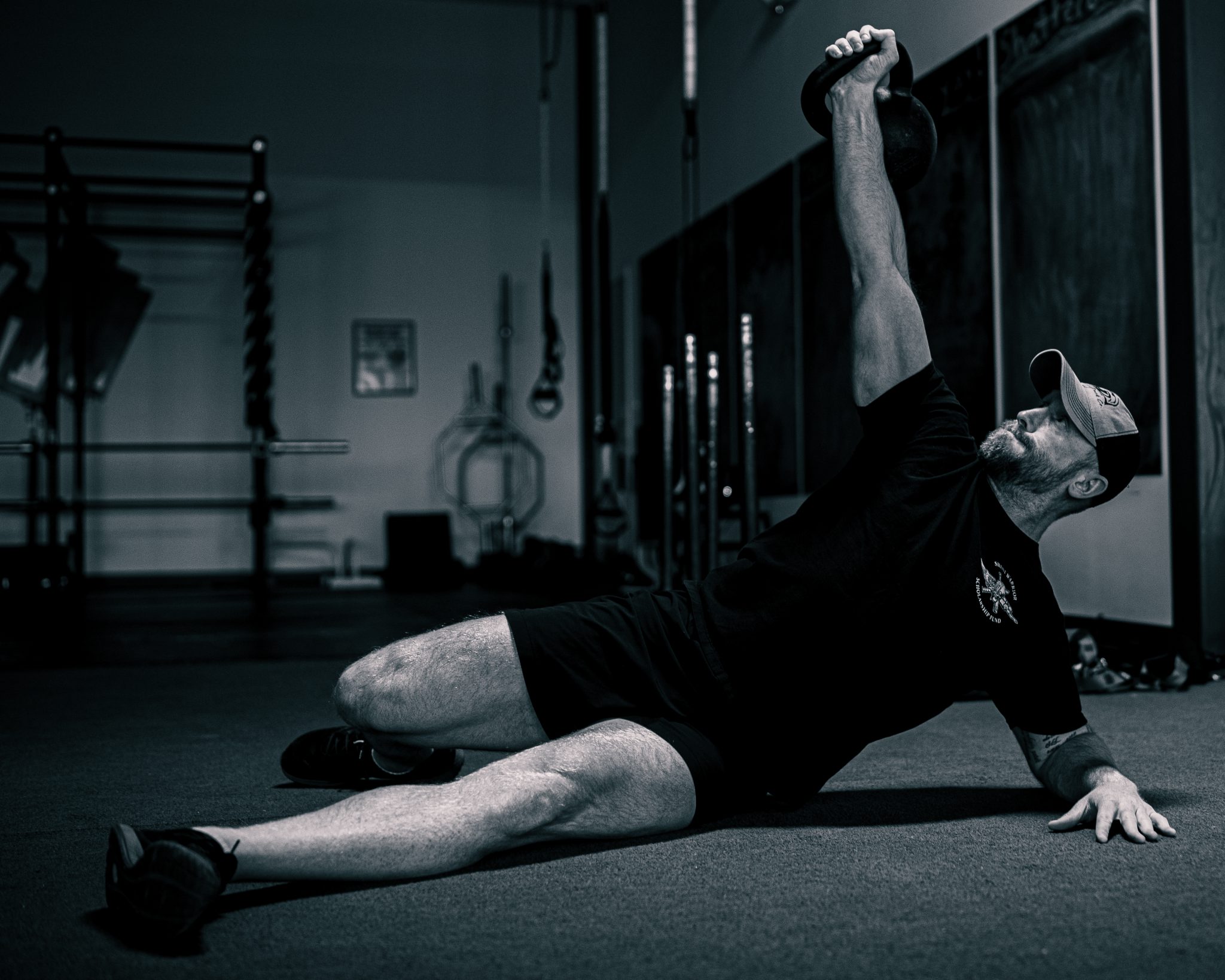 When To Do Them
If you're in the habit of hauling kettlebells or dumbbells around, you could use these exercises as a warmup for your archery session, before your first draw of the day. But since you're probably not a goon like me, the more likely scenario is including them in your warmup before strength training workouts. These movements are also great as "filler" exercises between sets of strength training movements like squats, deadlifts, and rows.
Don't Be a Mimic
While these exercises train the elements of a bow draw, none of them mimic drawing a bow. That's because doing exercises that mimic a skill like bow drawing is a piss-poor idea. Mimicry will increase the odds of overuse injuries and likely diminish your bow drawing skill. Train to make yourself generally strong and resilient. Include the exercises in this article to keep your back and shoulders healthy, and practice your archery technique separately. This formula will improve your bow drawing strength and skill.
Let 'Em Fly
Taking care of your back and shoulders with these exercises will go a long way toward ensuring you'll be able to get your archery reps in. Include these movements during your warmup or between exercises during strength training workouts — and do them consistently. Then head to the range and let 'em fly.
Read Next: Inside the Fitness Cult of Gym Jones