Feral pig populations across the country are going hog wild as both swine numbers and range continue to swell, and California hog hunting is expanding to meet the growing nuisance there. The state joins several others that have loosened hunting regulations in an attempt to dam the spreading flood of this destructive invasive species.
Modern wild pigs are descended from domestic hogs brought to North America by early European settlers in the 1500s. Today, wild hogs number close to 6 million, stretching across at least 35 states and spreading like wildfire across the US. They are prolific breeders, and unchecked populations can triple in size in as little as 14 months.
"They're very prolific, and they've been expanding steadily for a couple of hundred years," Eric Sklar, a Napa resident and member of the California Fish and Game Commission, told the Press Democrat.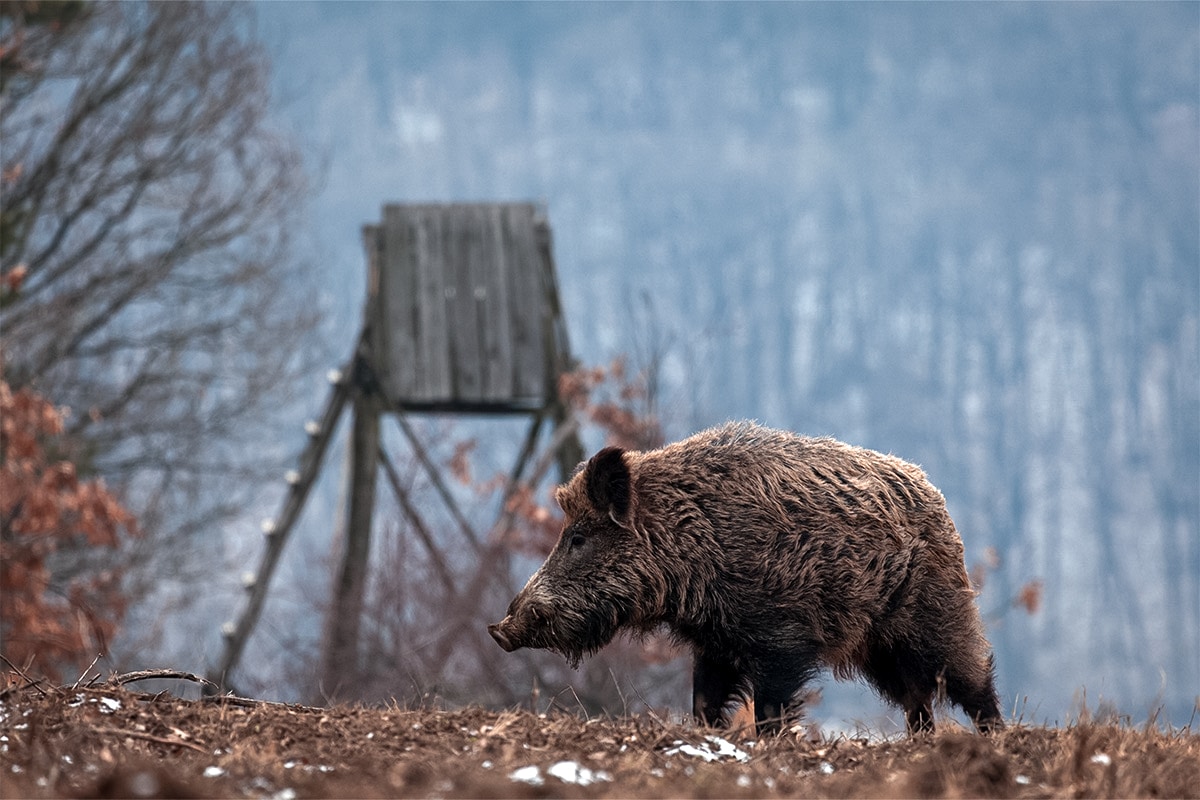 On Sept. 22, California Gov. Gavin Newsome signed Senate Bill 856 (SB 856) into law, which could help rein in the Golden State's out-of-control feral hog population.
Numbering somewhere between 200,000 and 400,000 pigs, California's feral swine population is the fourth largest in the US, running slightly behind Texas, Florida, and Georgia.
"These non-native, feral animals are endangering sensitive habitats, farms, and wildlife. By increasing opportunities to hunt them, we can reduce the threat to our state," said State Sen. Bill Dodd, a Democrat from Napa and the author of SB 856, in a press release.
The bill passed the state Senate and Assembly with unanimous support from both sides of the aisle this summer.
California's new law will reclassify wild pigs from "game mammal" status to "exotic game mammal." It will also allow private ranches and landowners to kill feral swine without a permit. Currently, ranchers are required to purchase a depredation permit from the California Department of Fish and Wildlife before killing nuisance hogs on their own property.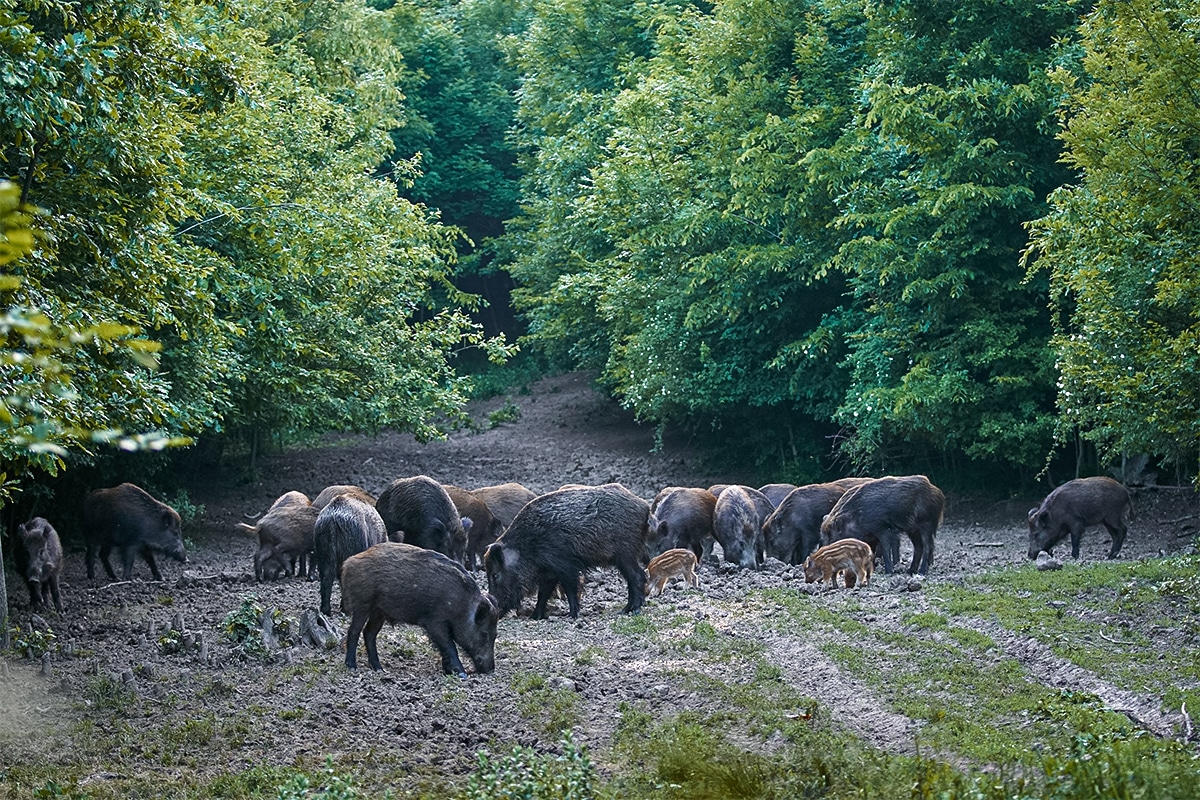 Hunters will also be able to purchase a year-long wild pig validation, which allows the holder to kill an unlimited number of wild pigs. The validation replaces the existing single-animal tag required for hog hunters and will cost residents $25. Nonresidents can purchase the same wild pig validation for $90.
"[SB 856] is not going to eradicate them — I think eradication is probably impossible," Sklar said. "But it will help us reduce them in areas where they're doing the most damage."
Although the bill had sweeping support from California lawmakers, it faced harsh criticism from many members of the hunting community. Several hunting organizations, including California Houndsmen for Conservation, California Sportsman's Lobby, California Waterfowl, San Diego County Wildlife Federation, and the Outdoor Sportsmen's Coalition of California, openly opposed the bill. The organizations claimed the original bill's expansion of night hunting opportunities could increase the poaching of other game animals.
There was also concern that the proposed reduction in hog hunting fees could strap the state's Big Game Management Account, which would lead to negative consequences for important conservation funding. Thanks to pressure from these pro-sportsmen organizations and hunters across the state, SB 856 received a major overhaul that eliminated night hunting and raised permit fees before it passed through the state legislature and hit the governor's desk.
RELATED – Vampires, Night-ops, and Adrenaline: Hog Hunting in Texas
---
Wild Pigs on a Rampage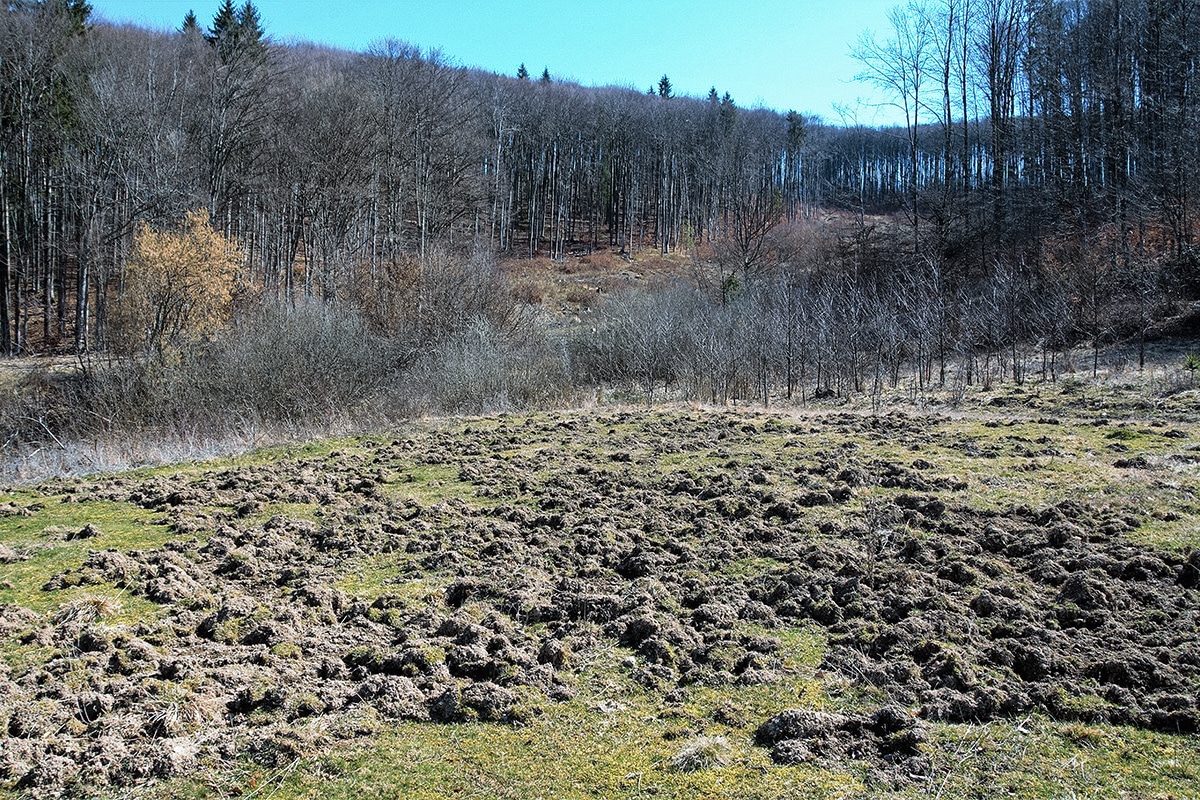 Rooting and rummaging their way across the country, feral swine destroy almost everything in their paths, from manicured lawns to agricultural crops to the natural landscape. A single sounder, or herd of feral pigs, can change the environment "by altering water quality and runoff in wetlands, shifting plant composition and distribution in grasslands, and decreasing tree diversity in forests."
Wild hog damage isn't limited to vegetation, either. Feral swine have had a hand in the decline of some 300 native plant and animal species in the US. A 2019 study found that animal communities are 26% less diverse in areas shared with destructive wild hogs. Some of those affected species, including the green sea turtle and the lesser prairie chicken, are threatened or endangered.
"These are intelligent, adaptable, highly evolved mammals, to the great detriment of native species that have less adaptability," says wildlife biologist Ben Teton, who researched wild pigs at the Tejon Ranch Conservancy, an independent nonprofit land trust dedicated to preserving the native biodiversity of southern California's Tehachapi Range. "But everything that makes them so impressive is also what makes them so destructive. They will vacuum up acres of land in a given night like it's been rototilled."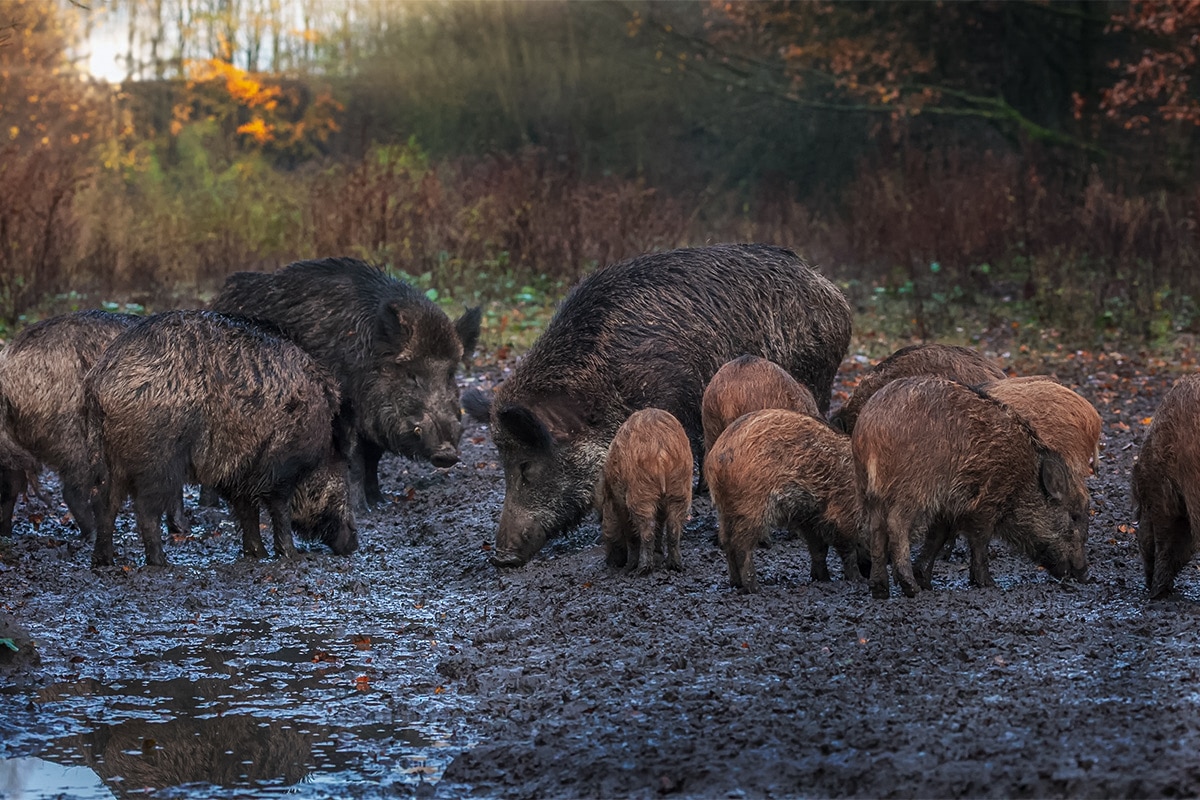 Wild hog damage goes beyond crops, ecosystems, and wildlife. Wandering hogs are responsible for an estimated $36 million in property damage and personal injury costs due to motor vehicle accidents. They are also responsible for the destruction of at least one $16 million F-16 fighter jet. And although feral hogs rarely attack humans, they caused the grisly death of a 59-year-old Texas woman in November 2019.
Roaming feral hogs are also mobile packages of deadly diseases. Swine are known to carry bovine tuberculosis, brucellosis, and leptospirosis. Dangerous outbreaks of E. coli in fresh greens have also been traced to farm-field wild hog shit.
RELATED – Field Test: Armasight Contractor 320 Thermal Optic vs. Texas Hogs
---
Is Hog Hunting the Answer?
California isn't alone in its efforts to curtail the spreading destruction of wild hogs via population control through expanded wild hog hunting.
In a push to stem the swelling tide of swine, numerous states allow hunters to pop pigs year-round. In Alabama, Colorado, Florida, Georgia, Louisiana, Mississippi, New Mexico, North Carolina, Ohio, Oklahoma, South Carolina, Texas, and Virginia it's open season on swine.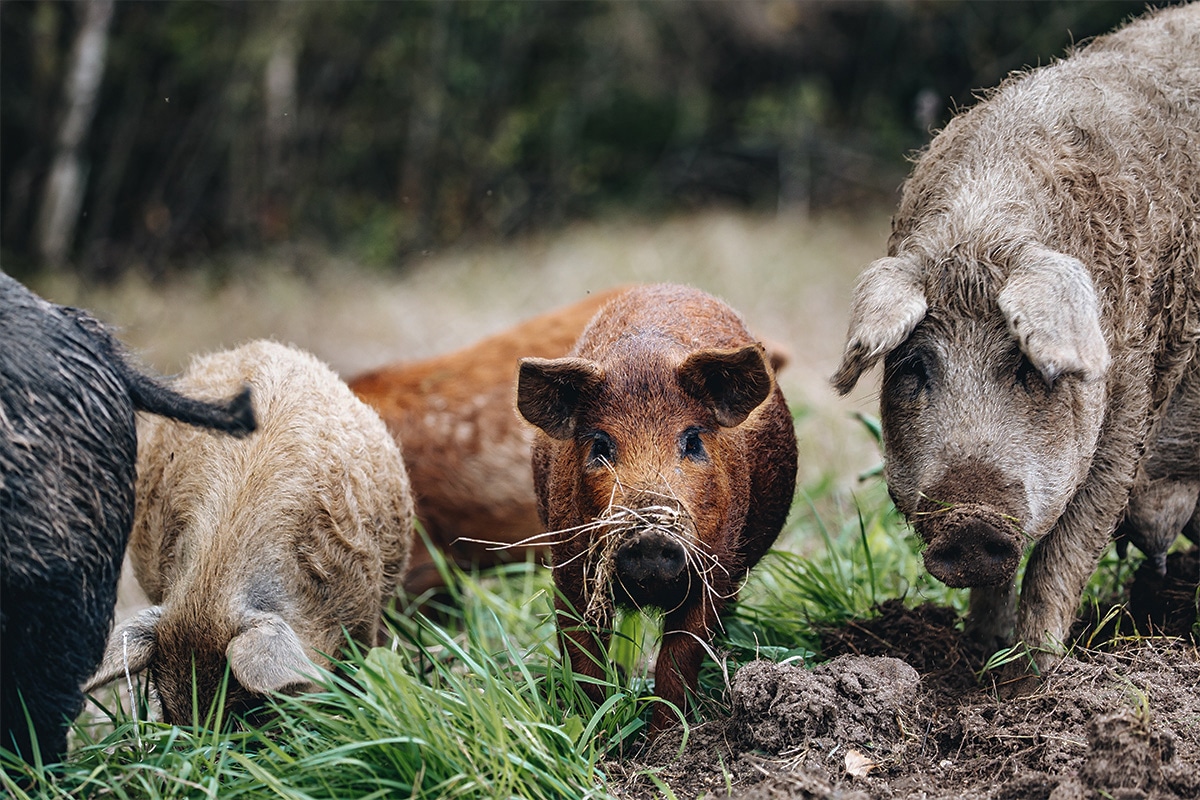 Almost no hunting method is off the table. Hog baiting is common practice in pig-plagued states. Some states, like Texas and the Carolinas, even allow you to hunt feral pigs at night using thermal or night vision optics. "Porkchoppin'," a slang term for sniping swine from hovering helicopters, has even become a unique draw for Texas tourists.
Wildlife management agencies lean heavily on hunters to help them keep pig populations in check. After whitetails, wild hogs are the most prolific game animal in the US, and hunters have jumped on growing opportunities to bring home the bacon.
Open seasons make hard data difficult to come by, so it is impossible to know exactly how many pigs hunters kill each year. In 2019, deer hunters in South Carolina reported killing 31,508 hogs during the regular whitetail season. However, with the Palmetto State's wide-open hog hunting opportunities, there is no telling how many hogs were taken during the rest of the year.
Research suggests between 55% and 70% of feral pigs need to be eliminated each year to dam the flow of population growth. With an estimated 150,000 hogs plodding across the state, South Carolina hunters will need to seriously step up their game to simply stall the brewing pig apocalypse.
RELATED – The Best Way to Make Coffee in the Backcountry: The BRCC ESPRO French Press
---
Wild Hogs and Swine Dining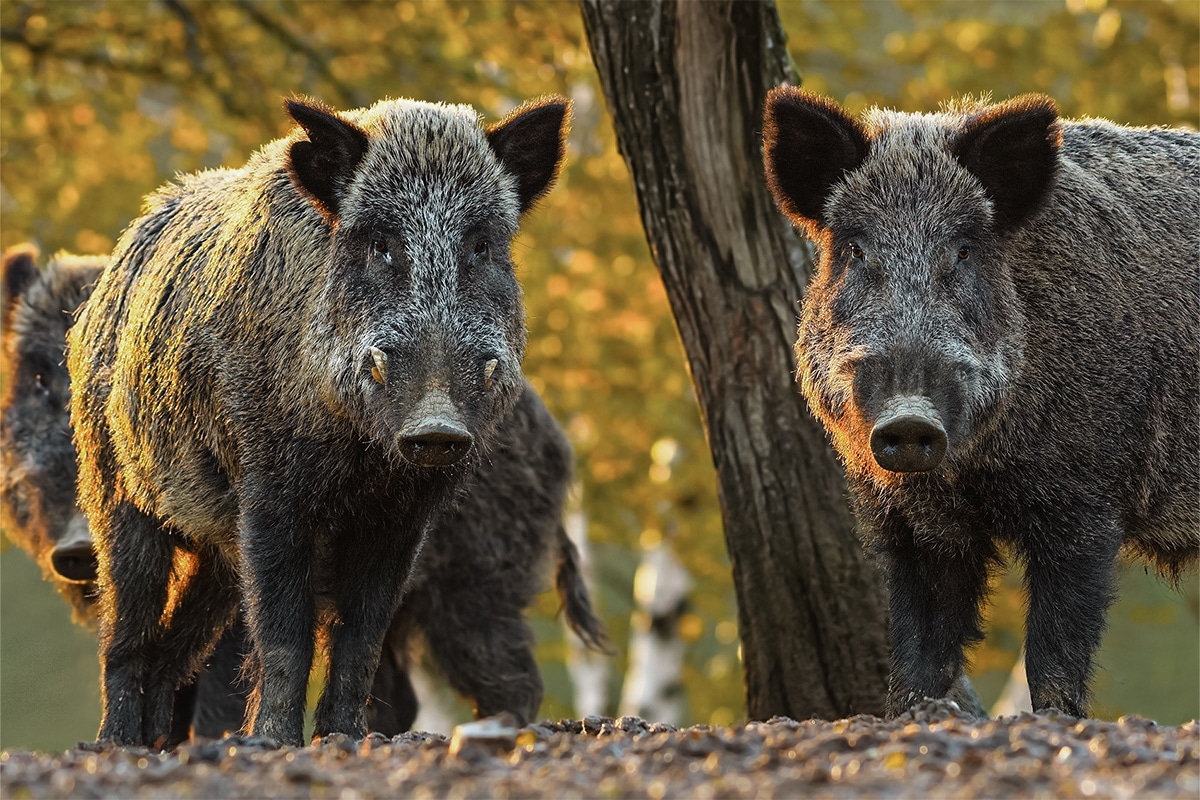 While lethal culling seems to offer the best hope for out-of-control populations, piles of pig carcasses don't typically inspire warm, fuzzy feelings among the general non-hunting population. Since wild pigs are known to carry a cocktail of diseases, many hunters are reluctant to eat them.
However, feral pork can make fabulous table fare when carefully and properly prepared.
The US Centers for Disease Control offers these important guidelines for hunters handling wild hog meat.
Use clean, sharp knives for field dressing and butchering.
Wear eye protection and rubber or latex gloves when handling carcasses.
Avoid direct skin contact with fluid or organs from the hog.
Wash your hands as soon as possible with soap and warm water for 20 seconds or more, and dry your hands with a clean cloth.
Clean all tools used in field dressing and butchering with a disinfectant, such as diluted bleach.
Always separate raw pork from cooked pork and other foods.
Cook pork to an internal temperature of 160 degrees using a food thermometer.
Chill raw and cooked pork promptly.
---
READ NEXT – Are Hunters Seeing Shortage of Ammo as Seasons Get Underway?