There are a million ways to preserve fresh salmon, but sometimes the best way is the simplest. All you really need is a little salt and sugar to transform your catch into orange gold. Many cultures have their distinct variations, like Scandinavian gravlax, the Jewish deli classic of bagels and lox, and simple smoked salmon. What they all have in common is salt.
Before the advent of refrigeration, salt, smoke, and air drying were among the few ways to keep fish for more than a couple of days. And though curing is still used as a means of preservation today, a better reason to cure salmon today is that it's downright delicious.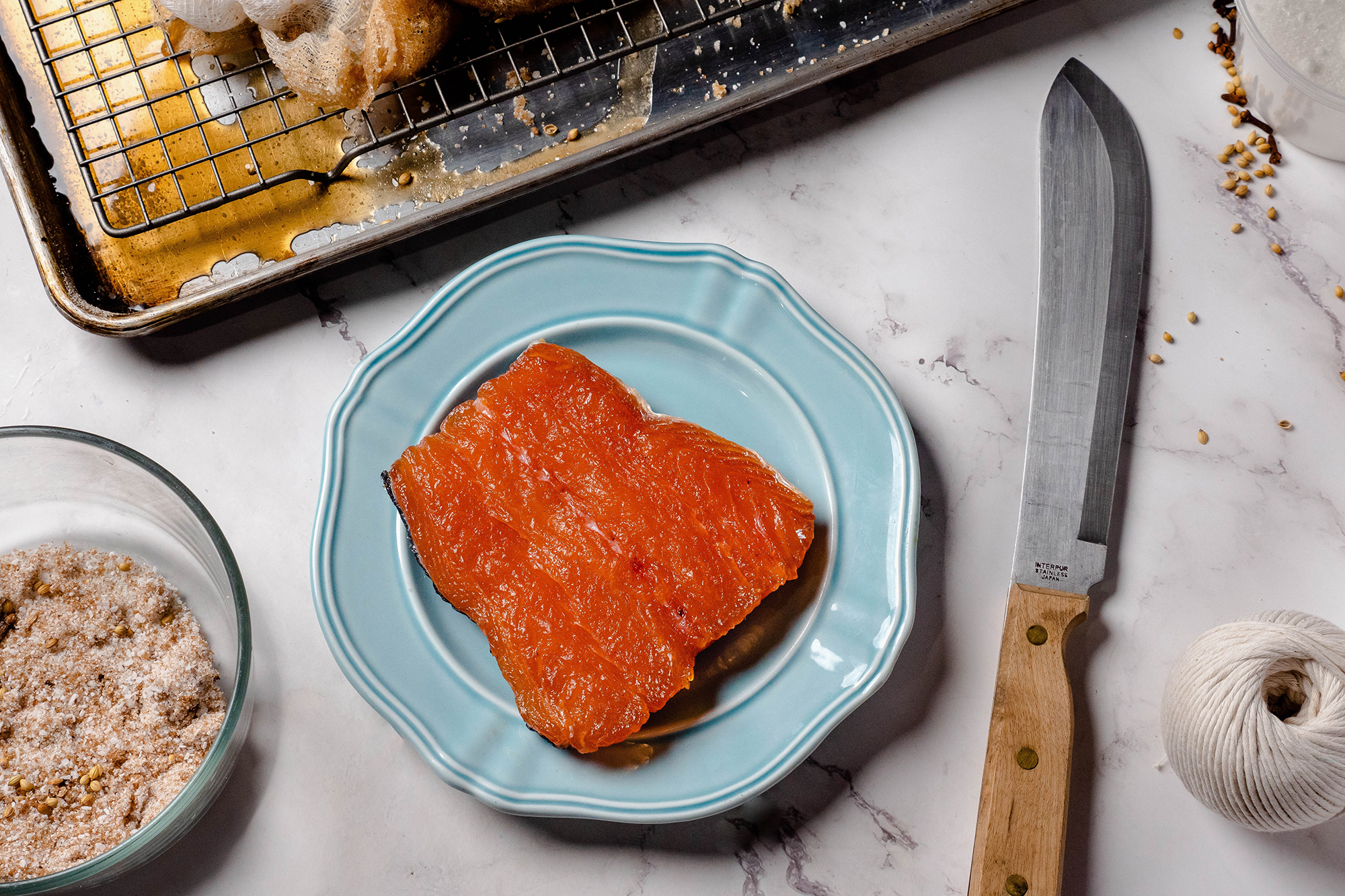 The process for curing fish is similar to how charcuterie, such as prosciutto and other dry-cured meats, is made. Given the short shelf life of fish, however, curing methods that involve the use of mold are not generally practiced. Instead, salt is used to rapidly draw out moisture from the flesh through osmosis. This process kills and deters potentially dangerous bacteria and allows beneficial bacteria to take their place. The flavor and texture of the flesh change from wet, soft, and flaky to a slightly salty, drier, and firmer meat that is not exactly cooked, but not exactly raw either.
I've been curing salmon, and other fish like trout, with salt and sugar cures for many years. I stole the idea of pairing cured salmon and fresh ricotta from an old chef buddy, and it's become a winning combination for many catering events, dinner parties, and quick meals.
Ricotta is so easy to make that there's really no reason to buy it from the store. Plus, almost everything is better when you make it from scratch.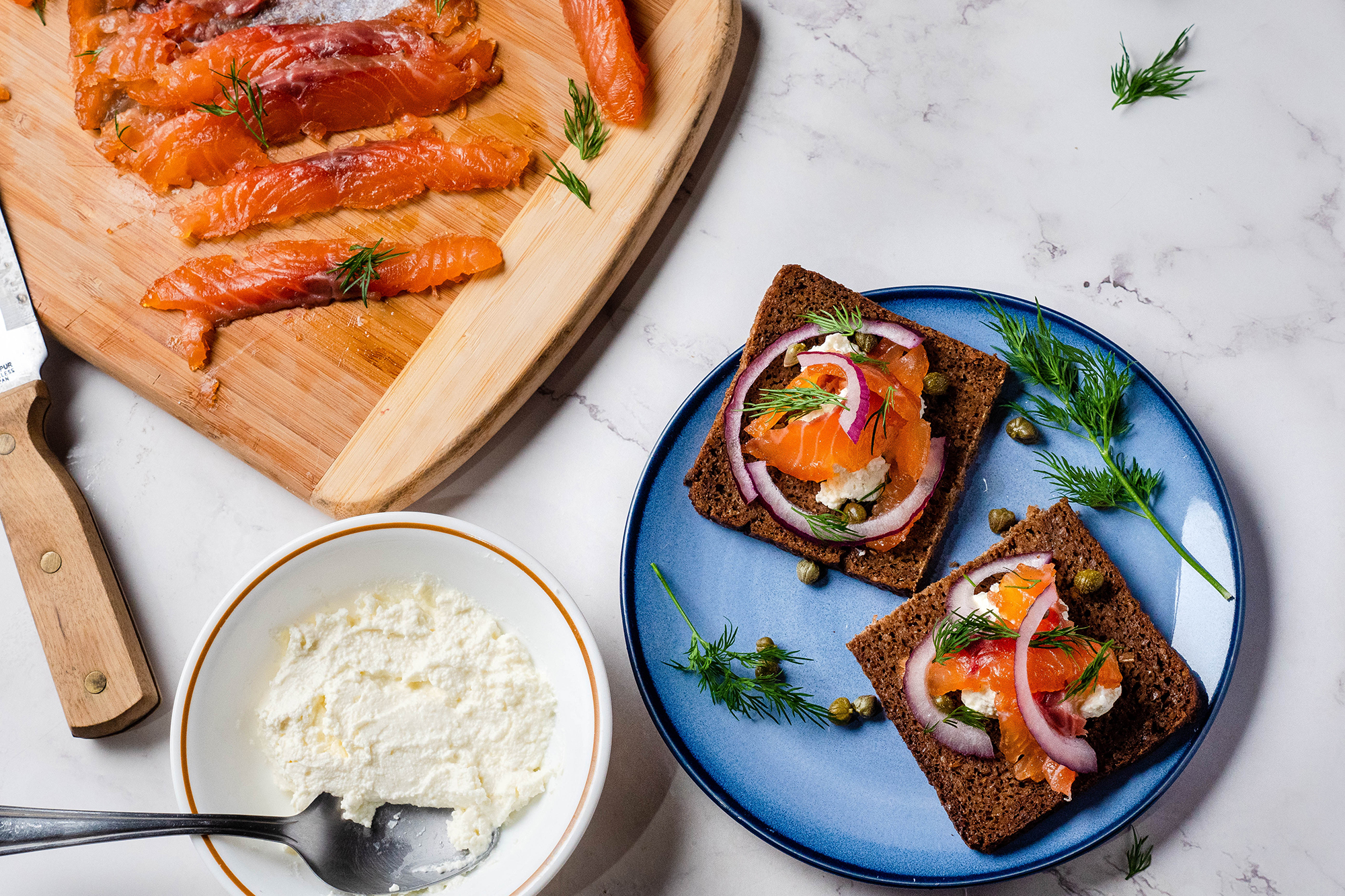 I like to serve my cured salmon and ricotta on pumpernickel bread with capers and thinly sliced red onion, but you can serve it on other breads, crackers, cucumbers, or really whatever you want. Cured salmon, with or without the homemade ricotta, is a perfect dinner party hors d'oeuvre and a great way to make use of the less meaty and desirable cuts of the fish, like the tail section.
Fresh salmon that you've caught yourself, or even store-bought filets, work just fine for this recipe. I've even cured trout with great success, especially lake trout, which tends to have a nice fat content.
The next time you catch a pile of salmon or trout and you're sick of your same old recipes, give this cured salmon a try.
RELATED – How to Make Country-Fried Deer Heart
---
Cured Salmon Ingredients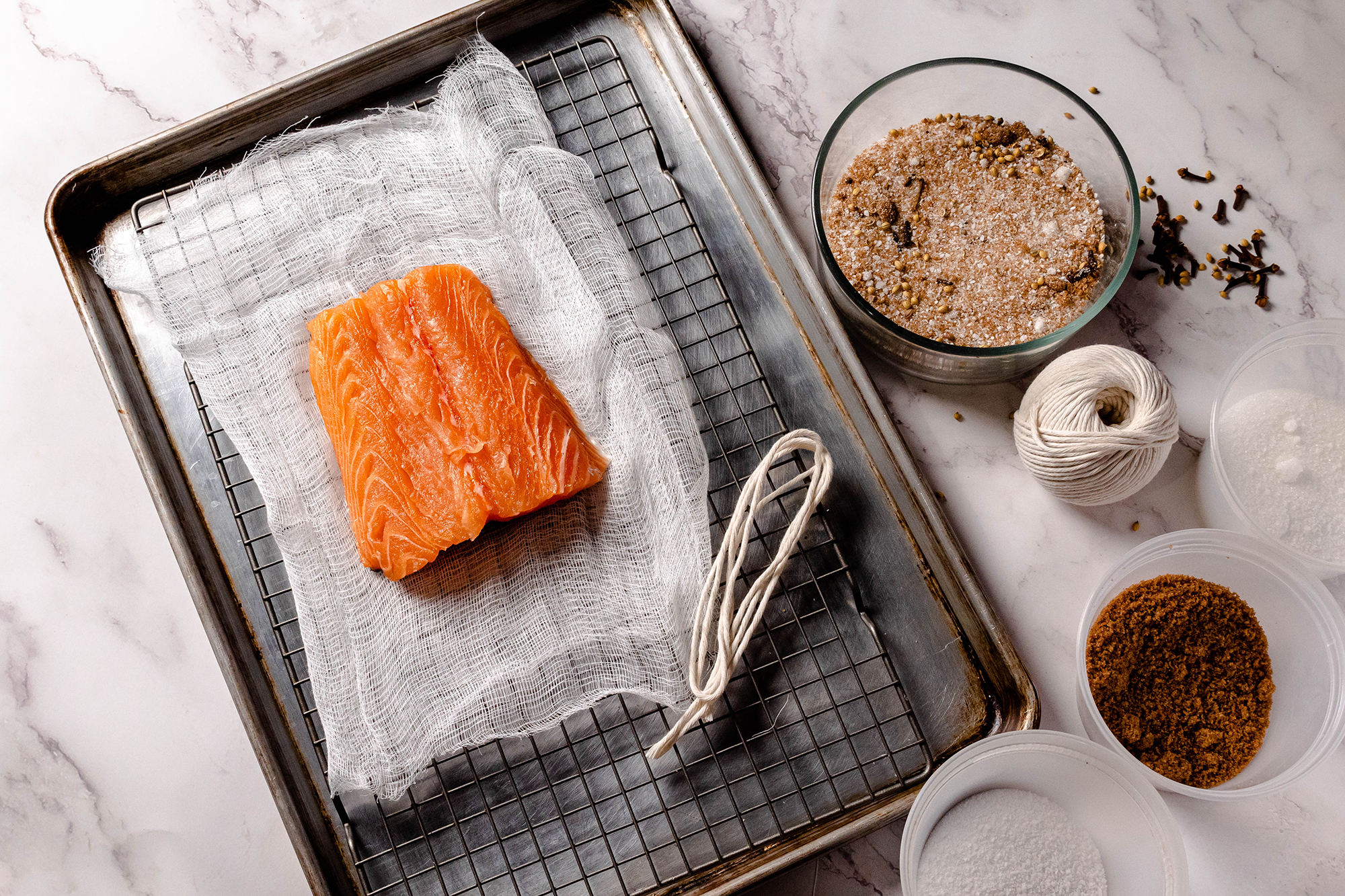 4 ounce salmon filet
1 cup kosher salt
1/2 cup white sugar
1/2 cup brown sugar
1 teaspoon coriander seed
1/4 teaspoon cloves
1/4 teaspoon black peppercorns
Cheesecloth
Butcher's twine
---
Homemade Ricotta Cheese Ingredients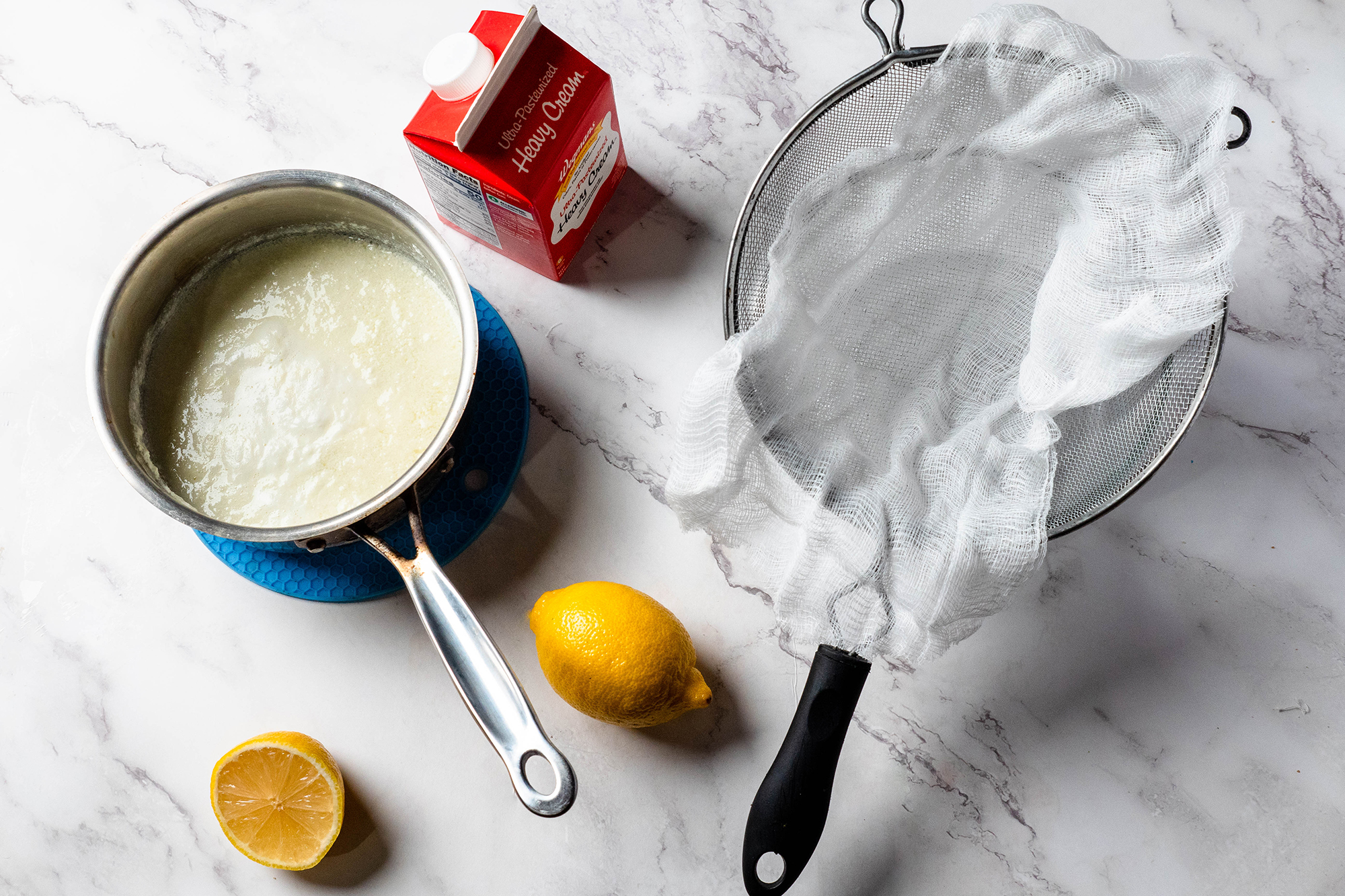 1 cup whole milk
1 cup heavy cream
2 tablespoons lemon juice
1/4 teaspoon kosher salt
Cheesecloth
RELATED – Thai-Style Fish Cakes: The Perfect Freezer Clean-Out Recipe
---
Cured Salmon Directions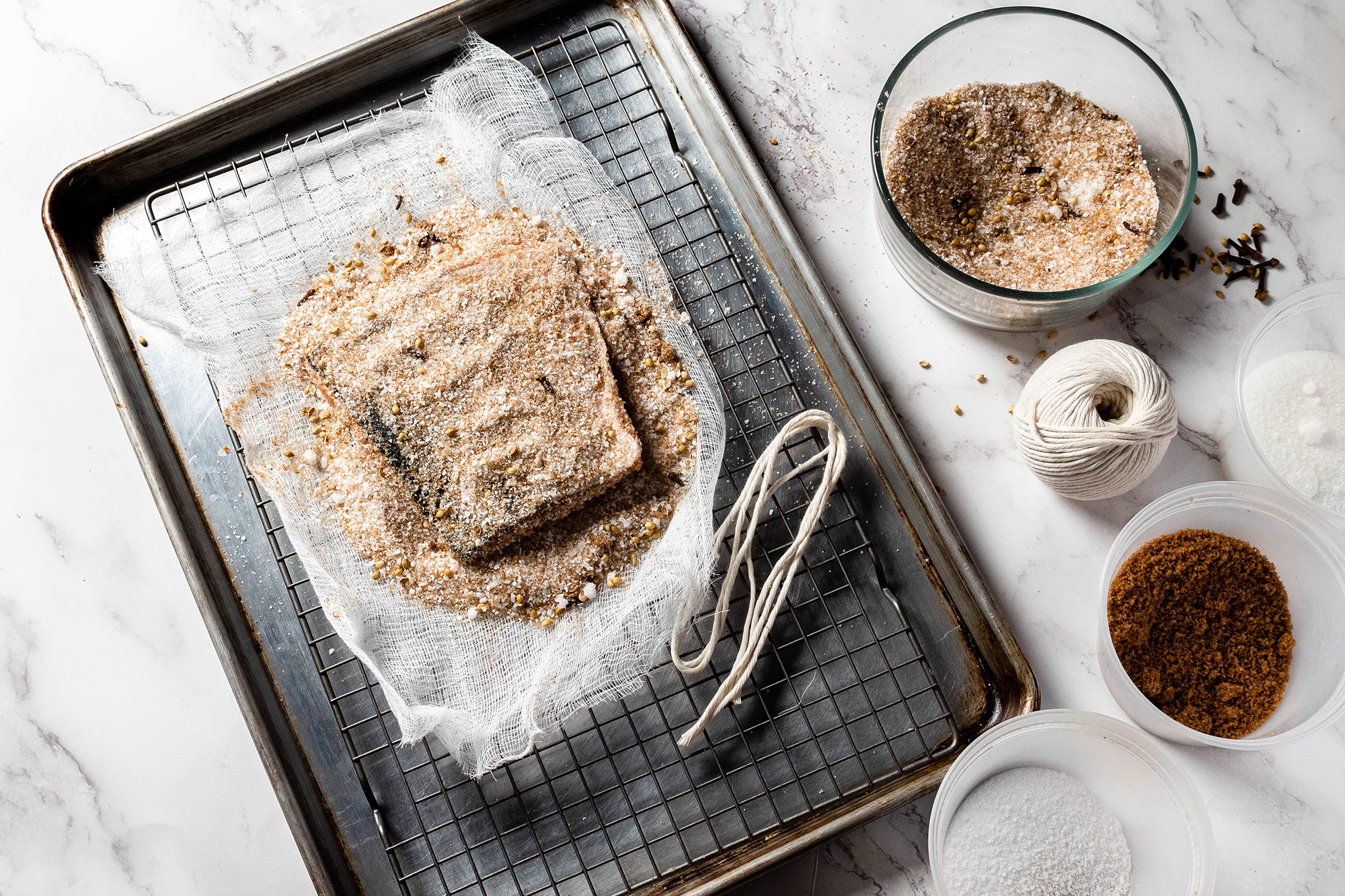 Combine the salt, sugars, and spices in a mixing bowl.
Fold a large piece of cheesecloth over on itself, creating a two-ply sheet.
Place a few handfuls of the curing mix in the center of the two layers of cheesecloth.
Rub the curing mix into the salmon flesh, completely covering every inch of the filet. Set the salmon filet on the top of the pile, then add more of the curing mix.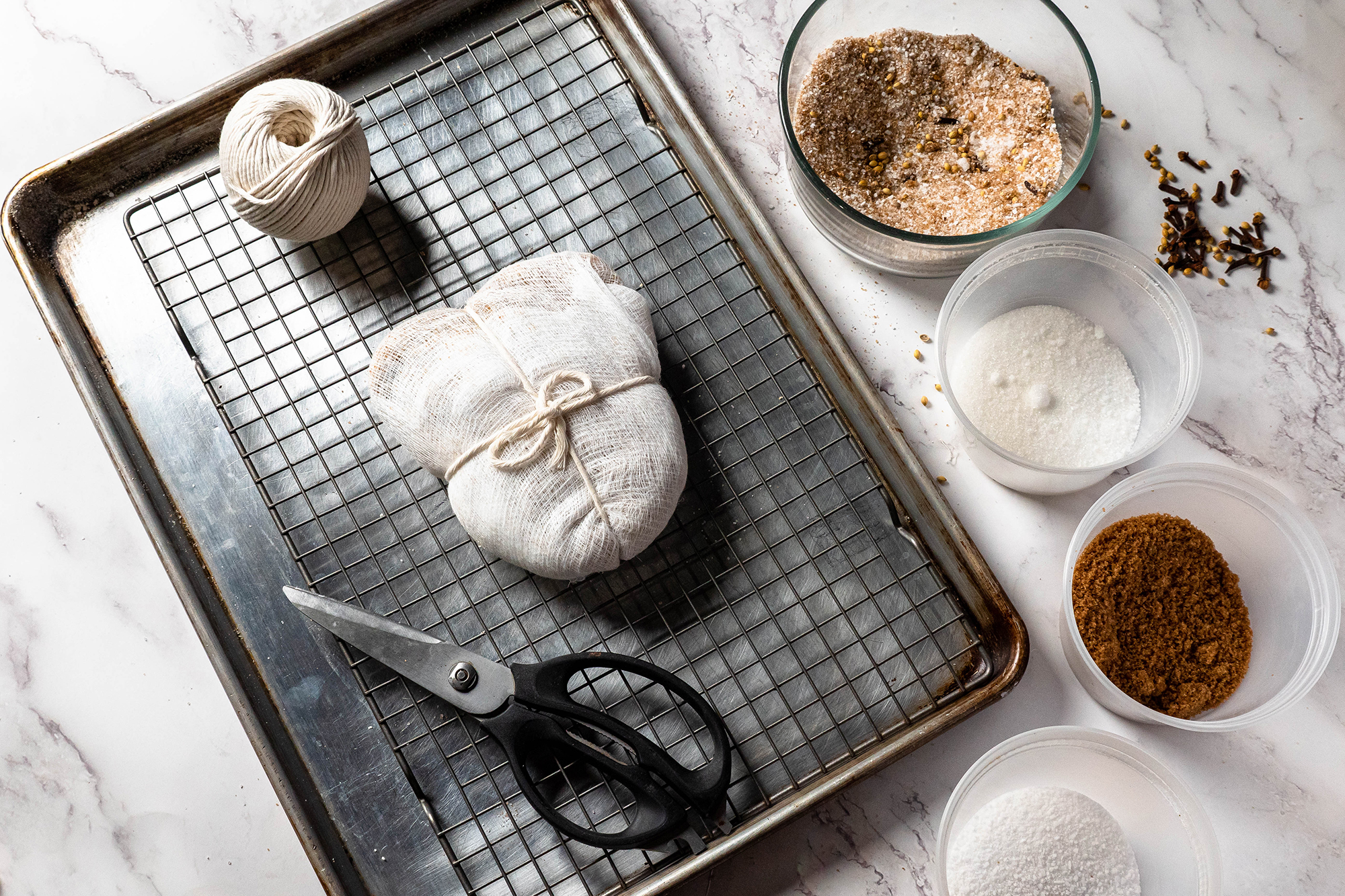 Fold the cheesecloth around the filet into a tight bundle, then loosely tie it shut with butcher's twine.
Place the bundle on a baking sheet with a wire rack and with the skin side of the salmon facing up.
Let the bundle cure in the refrigerator for 2 to 3 days.
Remove the filet from the cheesecloth and rinse off the curing mixture with cold water, then pat dry with a paper towel. Wrap in plastic wrap and refrigerate for storage.
RELATED – You Can Get a Great Filet-O-Fish Sandwich Without the Drive-Thru
---
Homemade Ricotta Cheese Directions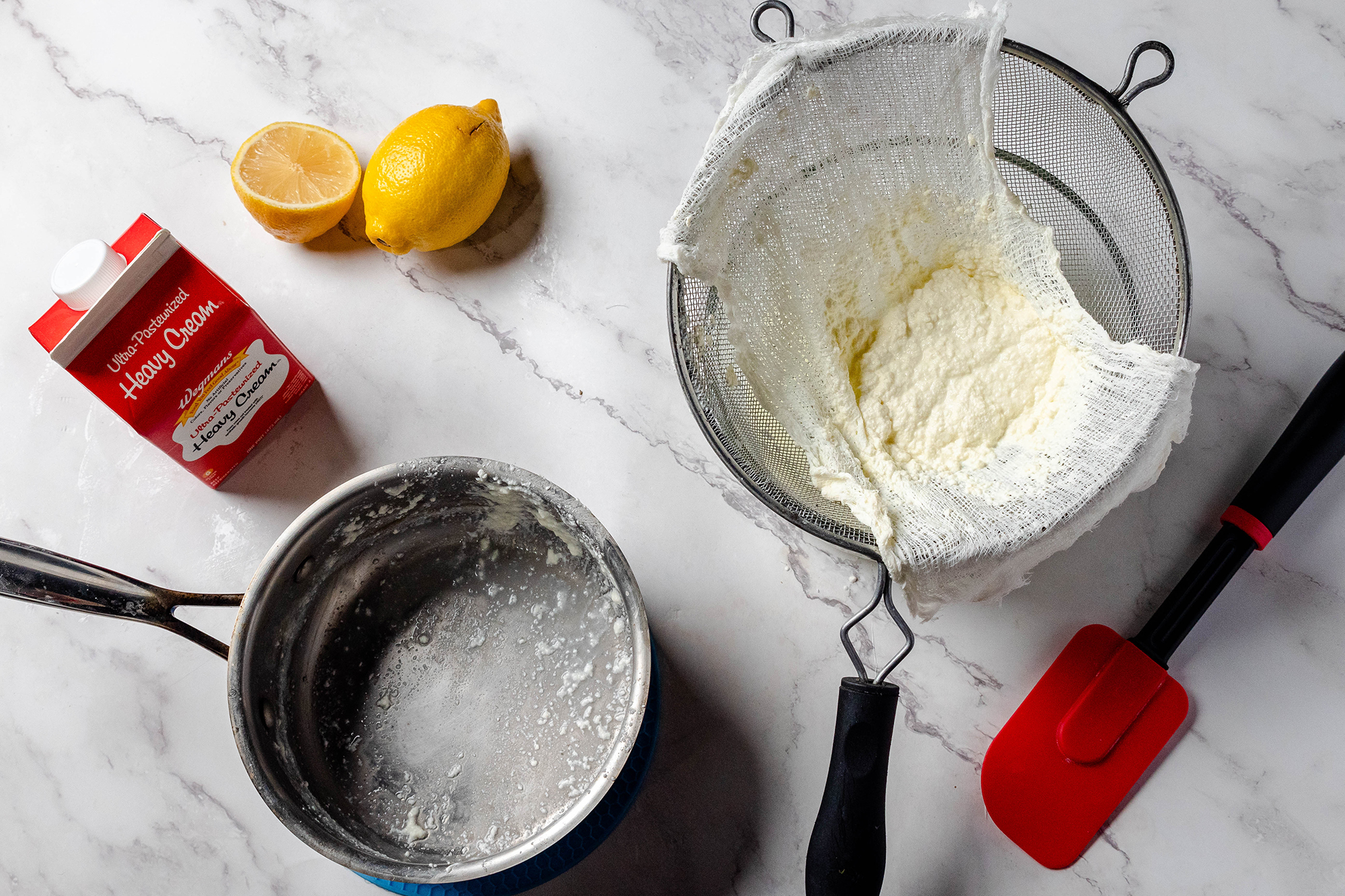 Combine the milk and cream in a saucepan, and heat for about 15 minutes or until it starts to boil.
Lower to medium heat and simmer, then add the lemon juice until the milk curdles (you can also use white vinegar or citric acid instead of the lemon juice).
Simmer for about 30 seconds, then pour the contents through a cheesecloth lined colander.
Drain the majority of the liquid, then transfer the remaining curd — the ricotta — to a bowl and fold in a pinch of salt.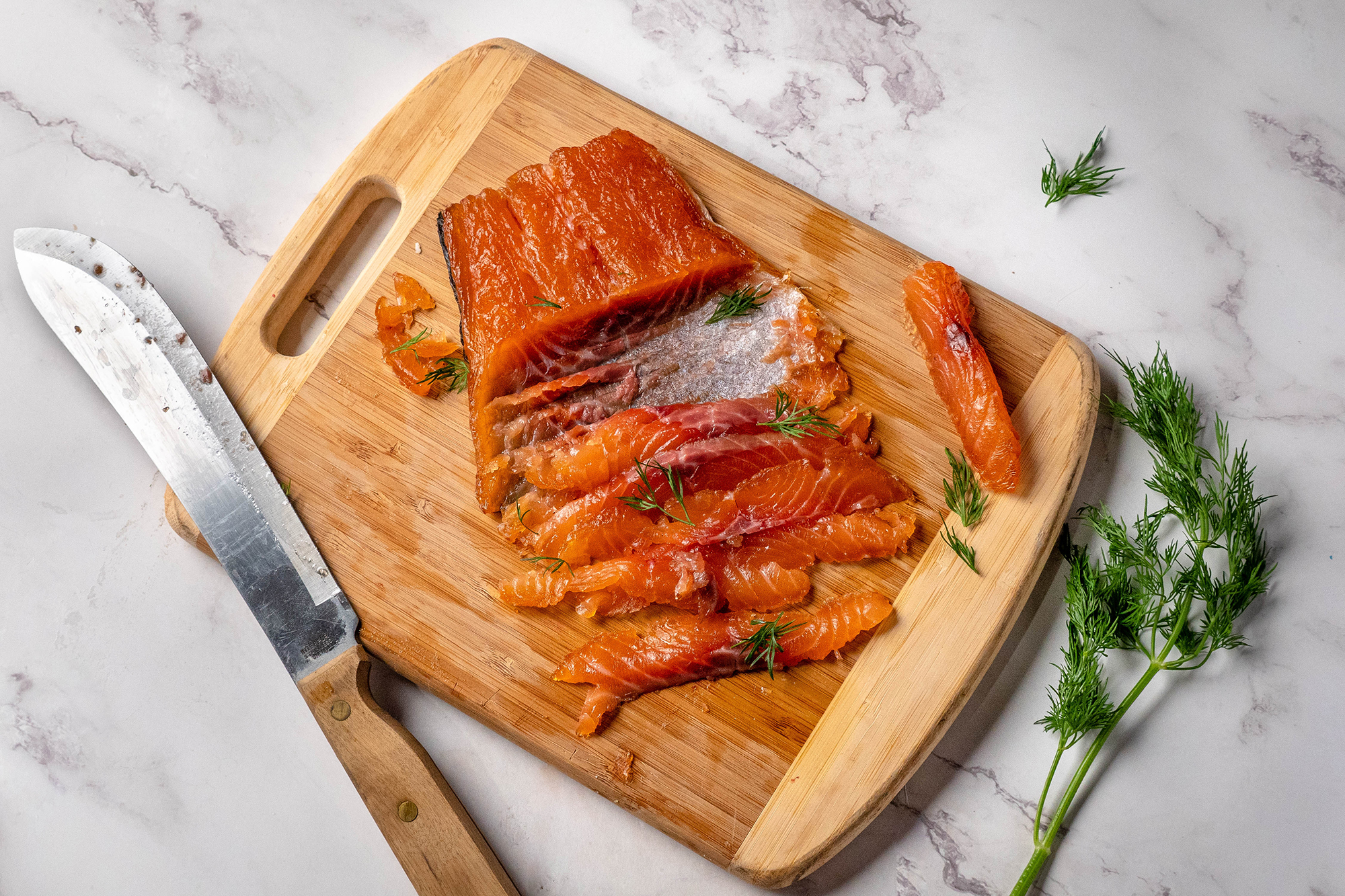 ---
Presentation
Thinly slice the salmon and serve it with a dollop of the ricotta on pumpernickel or your choice of bread or crackers with fresh dill, red onion, capers, or your other favorite toppings.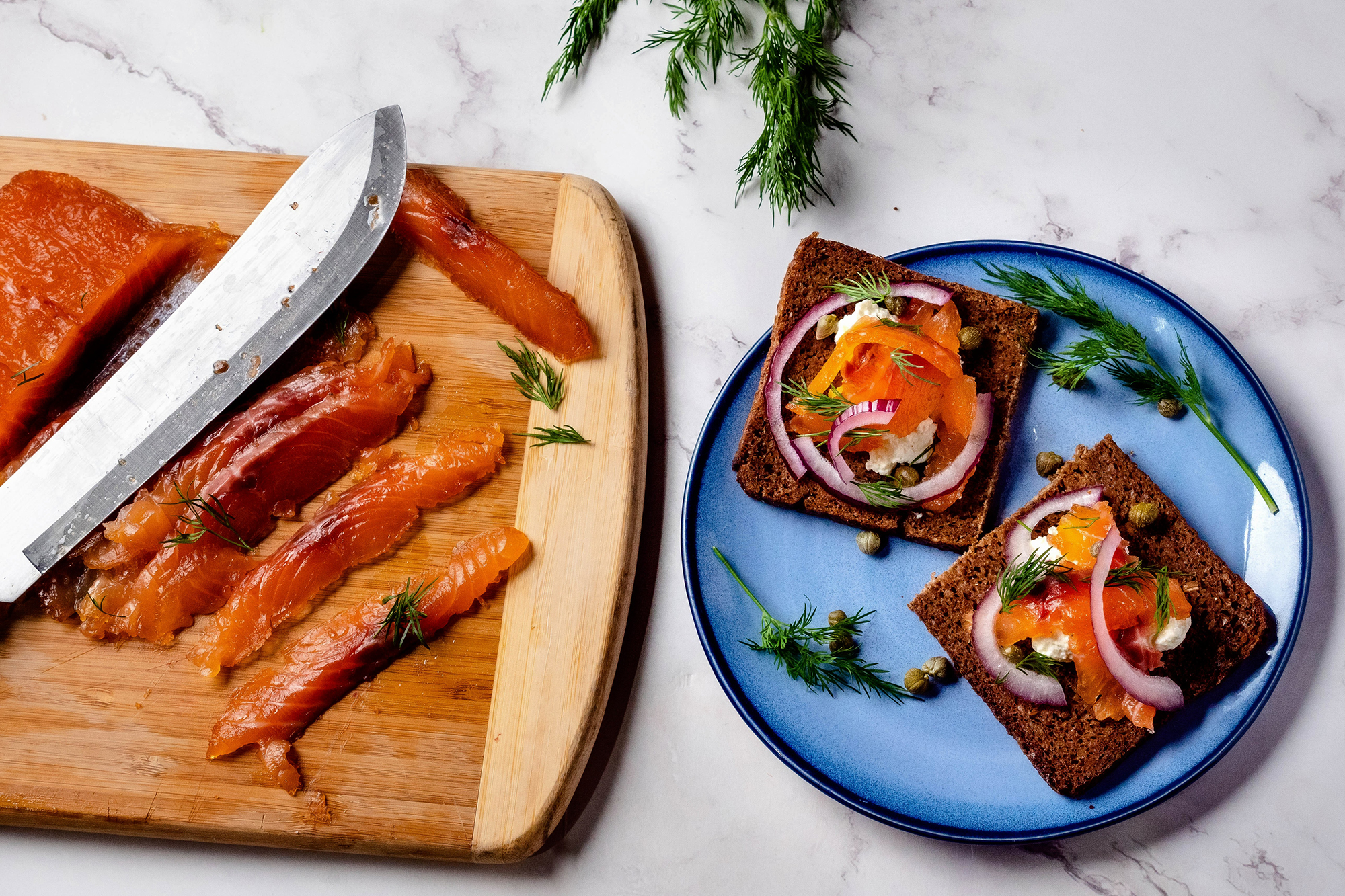 While it requires a little bit of planning, the whole process takes about 10 minutes of actually doing something, plus the waiting time. The finished product will last in the fridge for about a week once cured.
---
READ NEXT – How to Make a Perfect Bowl of Creamy Grits and Crispy Fish