Animal lovers and vegetarians unite! Mark Dice is going to hold Joe Rogan accountable for killing a triceratops for sport. Possibly Ted Nugent, too. You read that right: Joe Rogan hunts triceratops.
Dice, a popular YouTube personality, started a petition recently to protect the gentle, horned giant from being hunted into extinction by getting them added to the endangered species list, alongside their distant cousins, the Black, Java, and Sumatran rhinos.
And people actually signed the damn thing.
"I'm all for protecting animals," one petition signer said.
Related: Study Discovers Deep-Sea Fish Lives to 100, Stays Pregnant for Five Years
Dice is known for his comedic man-on-the-street interviews, phony petitions, and in-depth reports that shine a light on a cross-section of the country that probably doesn't get much illumination under its rock. After getting past the stunning comedic value, it's hard to believe people like this are able to function in society.
Okay, folks — let's take a step back for a minute to appreciate how ridiculous this is.
Triceratops lived 68 million years ago in what is now North America during the Late Cretaceous period. The name comes from three Greek words: tri (three), kéras (horn), and ṓps (face). These heavily armored giants grew to be 30 feet long, weighed as much as 12 metric tons, and lived on a diet of vegetation. Convergent evolution points to a relationship with today's rhinos and bovines like the water buffalo.
They were one of the last non-flying dinosaurs to roam the Earth and became extinct 66 million years ago. Since Rogan didn't show up on the scene for another 64 million years, their only presumed predator was the Tyrannosaurus Rex.
Related: Field-to-table – Biscuits and Wild Turkey Gravy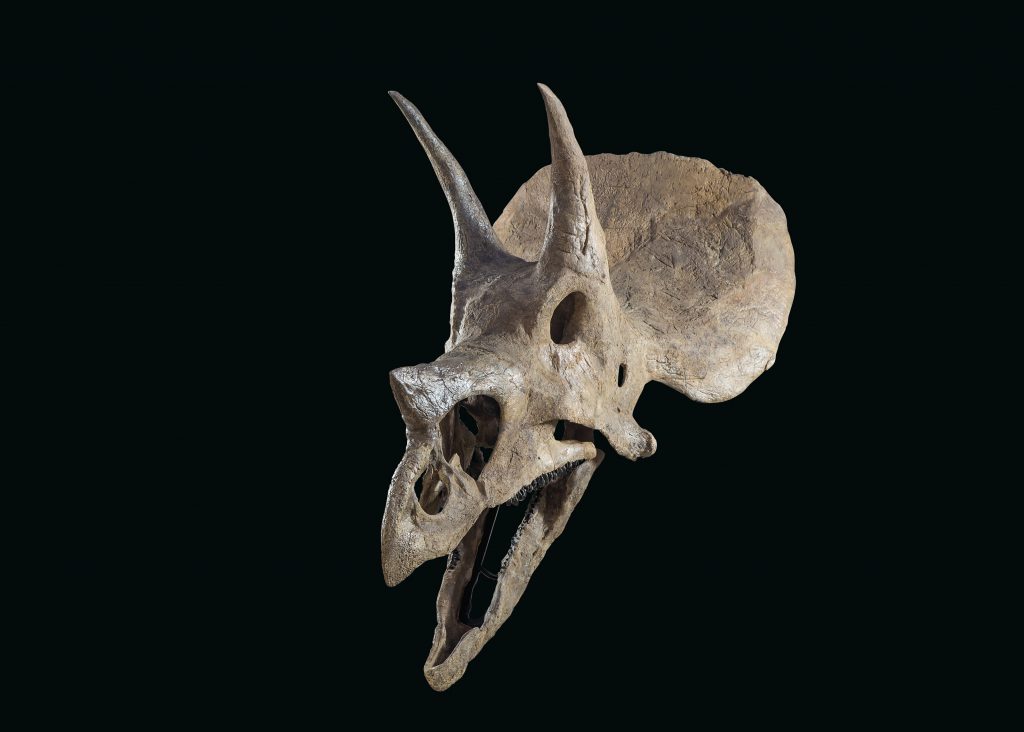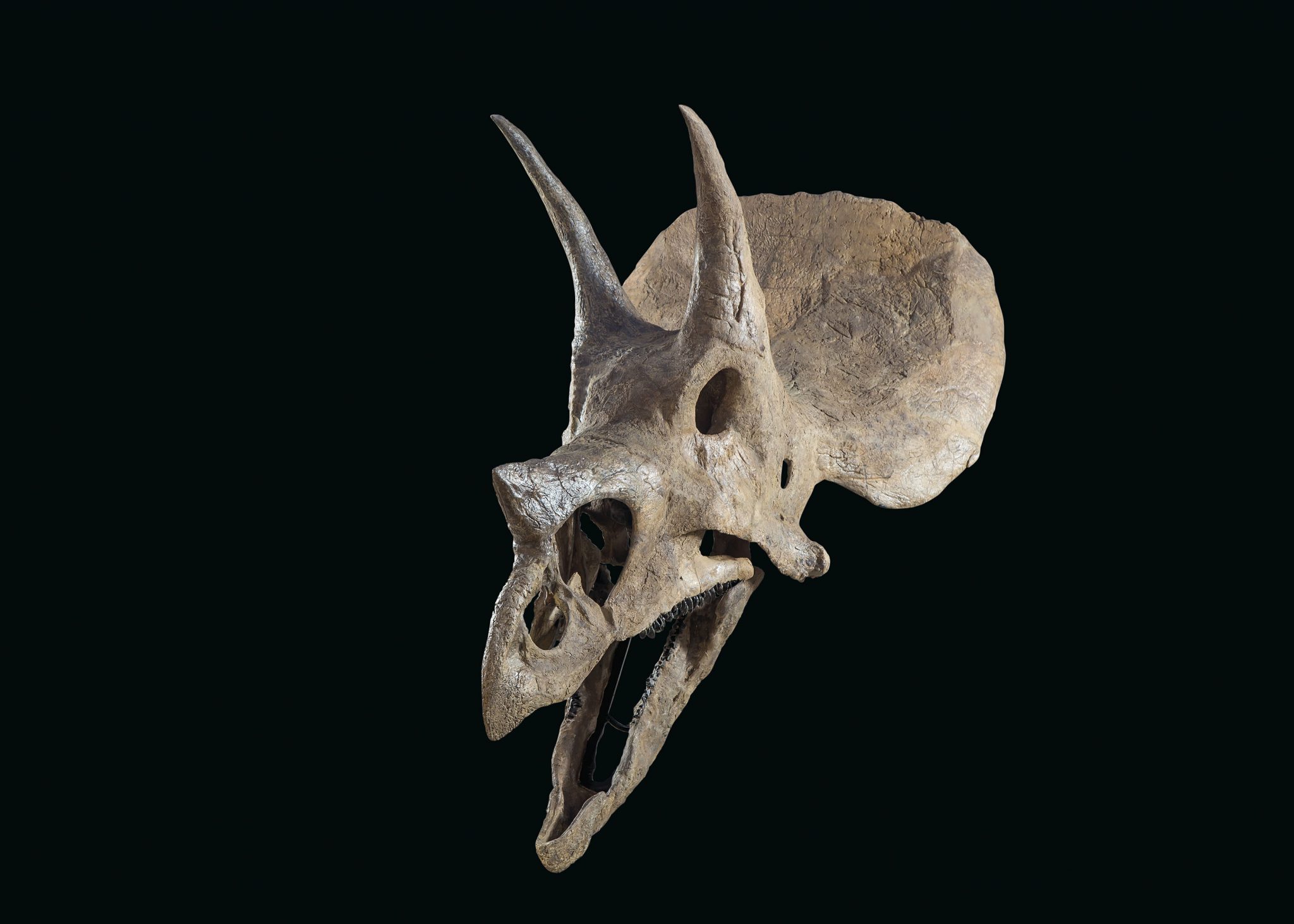 In addition to being an ultra-popular (and often controversial) podcast host and a UFC ringside commentator, Rogan is an avid big game hunter and field-to-table, clean, wild-game diet enthusiast.
Since he first picked up the sport in 2012, he's traveled the country bowhunting some of the most sought-after species that the US has to offer with characters like MeatEater's Steven Rinella and Ryan Callaghan, Cameron Hanes, and others, who can be controversial in their own right.
Rogan is a lightning rod, no matter what he does, so it's no surprise that he gets heat from the hunting crowd for killing big animals on fair-chase hunts that people claim are "high fence," and of course he gets it from the non-hunting crowd simply for shooting animals.
Related: So You Want to Shoot an Archery World Record?
Can you imagine the shot he'd need to make in order to kill a trike? Rogan's arrow would have to find the one impossibly small, soft window to its vitals. I'm picturing Luke Skywalker flying his bombing mission into the Death Star in 1977.
But, if it were possible, I have a feeling Rogan would absolutely take down a triceratops and hang that ginormous mount on the wall of his studio — or at least he'd try.
Read Next: World Record Bulls: The Top 5 Typical Archery Elk