Amidst reports of shattered records and jaw-dropping trophies, people are seeing their newsfeeds filled with frequent and harrowing stories about serious and deadly hunting accidents this holiday season.
From a search crew's discovery of a missing hunter to an elk pack-out turned near-amputation, this fall has been full of fatal or life-threatening hunting-related accidents — and a few fatal gunshots that weren't accidents at all. As more hunters hit the woods in the weeks between Thanksgiving and the end of the year than any other time, the tragedies quickly stack up across the country during the holiday season.
'Tis the Season for Hunting Accidents
According to the latest US Fish & Wildlife Service survey, 11.5 million Americans hunt, with about 2/3 of them exclusively using firearms. Firearms season openers fall around Thanksgiving weekend in many states and even overlap with archery dates in some areas. In states with high hunter density like Pennsylvania, where hunters exceed 20 per square mile, the woods are absolutely packed. Add to that the narrow window to fill a firearms tag as well as a high percentage of people on holiday vacation, and you've got a recipe for over-pressured properties, lots of hunters in the woods (some with short tempers), and stupid mistakes.
RELATED: Utah Elk Hunting – Intense Backcountry Rescue Saves Hunter's Leg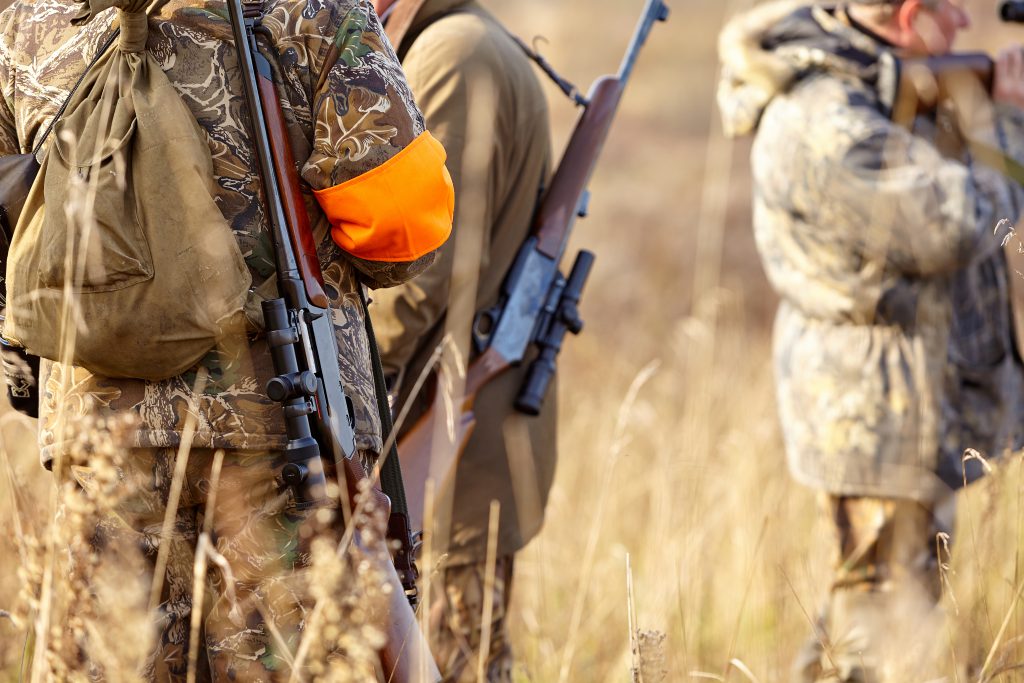 The Hunter Incident Database recorded 96 incidents nationwide in 2020, and more than half involved deer hunters. The last several years of data also show about half of all incidents consistently occurred in the months of November and December. With poor weather conditions, deer drives, and rifles in the hands of once-a-year hunters, the most wonderful time of the year might also be the most dangerous in the whitetail woods.
And a report from the New York Department of Environmental Conservation proves experience won't automatically save you from poor decision-making in the field. Of the 10 big-game hunting incidents in the state in 2020, all but one were committed by violators with at least a decade of hunting under their belts.
Despite how the rash of incidents over the holidays looks, the National Shooting Sports Foundation reports hunting with firearms is one of the safest activities to take part in, with only 27 injuries per 100,000 participants in 2018. The most common causes of hunting incidents are a failure to properly identify targets or target background, a shooter swinging on game, careless handling of a firearm, and victims of accidental shootings being out of the shooter's view.
RELATED: Son's Quick Thinking, CPR Training Saves Father's Life on Michigan Hunt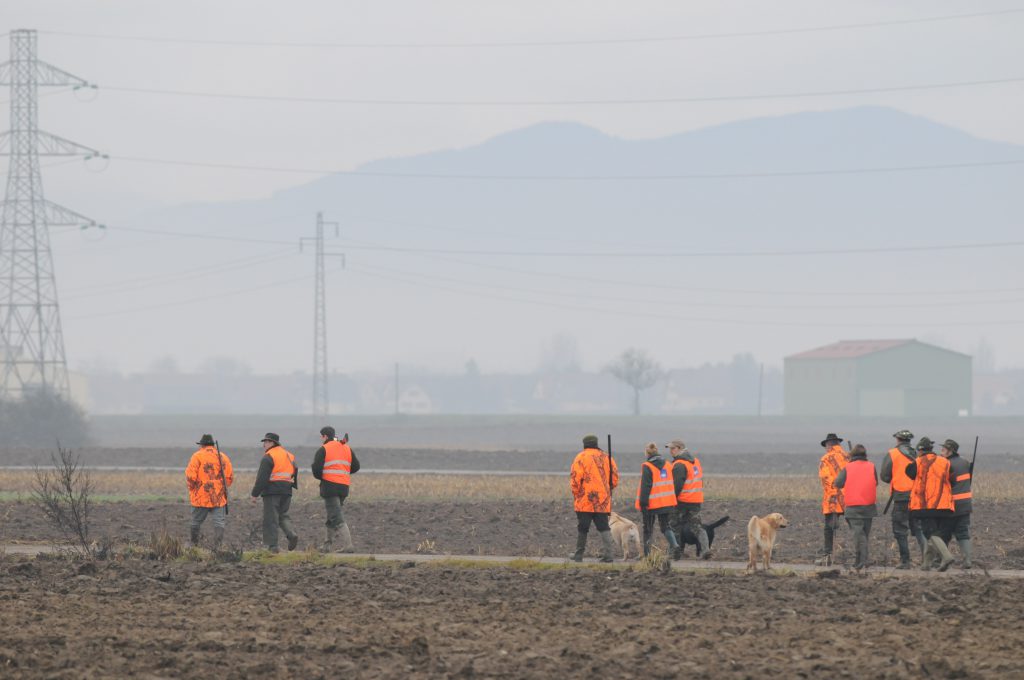 While accidents can be chalked up to lax hunter safety, some of the deadliest incidents can be disputes over land access that escalated into gunfights, which has happened twice since Thanksgiving. All common-sense hunters should know that such confrontations are entirely indefensible.
In addition to firearms-related incidents, treestand falls, pre-existing health conditions, and freak accidents also lead to hunter deaths and injuries this time of year.
While firearm-related injuries aren't statistically common, studies indicate hunters face an average 3% risk of falling from a treestand over a lifetime of hunting. Several have already been hospitalized and seriously injured this year, even though this is the single scenario hunters have complete control to prevent. Underlying health issues and bizarre series of events also stop hunters in their tracks each fall.
From falls to feuds, these are some of the worst hunting accidents from this year's holiday season so far: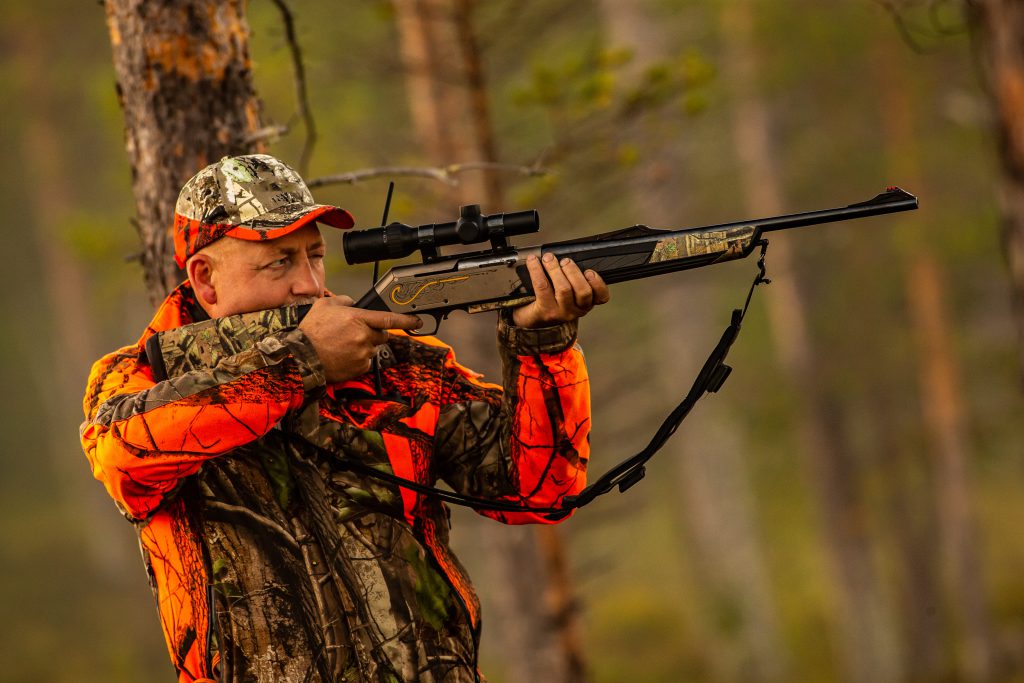 RELATED: Chronic Wasting Disease Outbreak – Wyoming Collects 1,000s of Samples
Nov. 20: Pennsylvania – Hunter Slip Leads to Fatal Negligent Discharge
A pair of Pennsylvania bear hunters were crossing a creek on public land when one of them slipped, and his rifle discharged. The shot from the rifle hit 64-year-old Gary Hunt in the abdomen. The retired police officer later died from his injuries.
Nov. 23: Minnesota – Hunter Killed by Negligent Discharge
A 65-year-old Minnesota man was deer hunting in Wisconsin when a firearm discharged and hit him. Authorities have not yet disclosed the exact circumstances of the shooting. First responders attempted to resuscitate the man, but he was pronounced dead at the scene. Authorities have not yet released his name or revealed who was responsible for the shooting.
Nov. 25: New York – Man Accidentally Shoots, Kills Hunting Partner
Zachary Barse was tracking a deer he shot on Thanksgiving day when 61-year-old Kevin Hudson fired at what he thought was a deer from his treestand. When Hudson climbed down, he realized he had actually shot his hunting partner in the upper torso, called 911, and performed CPR until first responders arrived on the scene. Barse was pronounced dead on the scene. Reports say he was not wearing hunter orange, as required by state law.
Nov. 27: Vermont – Hunting Dispute Ends in Gunfight, 2 Deaths
At a fishing access area in Vermont, David Mohamed and Devin Cameron got into a fistfight over access to a hunting area. After the fight, Devin Cameron went with Larry Cameron to Larry's nearby home. Mohamed arrived soon after, accompanied by two more men in a separate vehicle. Larry Cameron fired several shots from a 9mm into the air in an attempt to make Mohamed leave. Instead, Mohamed brandished a rifle, a struggle ensued, and the group exchanged gunfire.
Mohamed and Larry Cameron were both killed in the exchange. Devin Cameron was hospitalized with multiple gunshot wounds.
Nov. 27: Texas – Father Fatally Shoots 11-year-old Daughter
Likely the most heartbreaking accidental hunting death of the year occurred in Texas. After an evening hunt, Travis George and his 11-year-old daughter returned to their truck, and he unloaded his rifle. George said he remembered loading four cartridges into his rifle that afternoon, firing two in the field, and ejecting two at the vehicle.
According to a statement made by Sheriff Brandon "BJ" Fletcher, it appears George placed his .30-30 lever-action rifle on the seat of the truck and then lowered the hammer on what he thought was an empty chamber. The rifle discharged just as his daughter, Daisy Grace Lynn, was climbing into the truck, and she was struck by the rifle round.
George called 911 several times, but spotty reception and inclement weather caused a delayed response and grounded all emergency helicopters. The sixth-grader was later pronounced dead at Christus Good Shepherd Medical Center. No charges are expected to be filed against George.
Nov. 27: Pennsylvania – Minor Misses Deer, Kills Relative
Tragedy struck when 71-year-old William Tripp was accidentally shot in the head by a juvenile relative during Pennsylvania's statewide rifle opener. The minor missed a deer he was shooting at, and his bullet traveled 300 yards before hitting Tripp. The child's name has not been released, and the Cambria County coroner called the incident "a heart-wrenching, unfortunate accident."
Nov. 28: Montana – Hunter Found Dead
Officials in Ravalli County reported finding the body of an as yet unidentified man near a trailhead on the final day of Montana's general hunting season. Authorities said the 21-year-old, who was hunting solo, died of a gunshot wound. The sheriff's office is still investigating but said the man's death is believed to be accidental.
Nov. 28: Michigan – Minor Shoots Michigan Man During Argument
An unidentified 36-year-old Michigan man was hunting on a friend's property when he encountered two juvenile hunters. They began to argue about access to the property, and the dispute ended when one of the juveniles shot the man in the hip. The Genesee County Sheriff's Office tracked down an 11-year-old boy and his 17-year-old cousin, who are believed to be responsible for the shooting. The incident is still under investigation.
Dec. 1: Pennsylvania – Son Shoots Father During Deer Drive
Lawrence Pavolko and another hunter were posted up on private land while three other men were driving deer in their direction. Both stationary hunters fired at a deer. Then the middle driver, Pavolko's 28-year-old son Nathan, took a shot in their direction. The bullet hit Pavolko in the chest, and he was airlifted to a nearby hospital for surgery. The Pennsylvania Game Commission reports a positive prognosis.
Dec. 4: Iowa – Large Deer Drive Leaves One Dead
A 37-year-old Iowa man was shot in the stomach during a deer drive in Marion County on the first day of the state's regular shotgun season. Nathan Allen Sharpnack was with a large group of 20 hunters in the Red Rock Wildlife Management Area north of Knoxville, Iowa, when he was shot by one of his hunting companions. Sharpnack later died from his injuries. Officials are currently investigating the incident.
Dec. 4: Pennsylvania – 81-year-old Man Shot in Head
What's being called a hunting-related shooting left an 81-year-old man with a bullet wound on the top of his head. Police and the state game commission responded to the incident in College Township to find the man with a bullet wound on top of his head. Two hunters were also on the scene with the victim, one of whom said he thought he had shot at a deer. After realizing it was a person, the hunter began first aid, according to authorities.
The victim was flown to UPMC Altoona, where he underwent surgery. He is reportedly in stable condition.
Update Dec. 8: What was initially reported as a hunting accident is only that by the loosest definition possible. On Dec. 7, Mike Steingraber, the game warden supervisor from the state Game Commission Northcentral Region called it "not a typical hunting-related shooting incident." That's an understatement.
He said the still-unidentified shooter was not actually hunting — he was driving up his driveway when he thought he saw a deer in the woods. His response was to draw "a .45 caliber handgun" and fire several shots at the deer he thought he saw. One of those shots hit his 81-year-old neighbor in the head, who was walking his dog on his own property.
Steingraber said the shooter then realized what he'd done and rendered aid to the victim, who is currently in stable condition. Charges are pending.
Update Dec. 8:
Dec. 4: Missouri – 14-Year-Old Hunter Shot and Killed
Jordan Griffey, a 14-year-old hunter from Williamstown in northeast Missouri was killed in an accident in Clark County while hunting solo in the timber southwest of Kahoka. Authorities don't know precisely what happened, but Clark County Coroner Edwin Wilson told reporters that Griffey, a high school freshman, somehow shot himself in the shoulder and died from the resulting blood loss. His death was ruled an accident.
---
In November, Pennsylvania alone tallied three hunting-related deaths, and reports of deer drives gone awry, and hunters failing to identify a target continue to flood the news.
Update Dec. 8: Yesterday, the Iowa Department of Natural Resources urged caution after it responded to four recent deer hunting accidents. In addition to Sharpnack's fatal shooting, the DNR reports an individual was shot in the midsection by a member of his hunting party who was firing at a running deer in Muscatine County, another individual was grazed by a shotgun slug on his right hand during a deer drive in Allamakee County, and a horse was shot by an unknown person near Elma in Howard County. The DNR also said a pheasant hunter caught four pellets in the neck and face while hunting in Calhoun County.
As we head into the Christmas holiday, take the time to be extra cautious and follow all hunter safety rules to the letter, no matter how long you've been hunting.
Read Next: Antlered Doe: Missouri Hunter Shoots Huge, Rare 16-Pointer