Italian greens and beans is a dish that feels like home. This hearty Italian dish is a soup of bitter greens, aka escarole or endive (think swiss chard), and white beans, mopped up with a good piece of bread, is exactly what I want in the cold-weather months. It's a corner of Italian cuisine known as peasant food, and that name is meant in the best way possible. It's a filling meal of hard times and tough people. Whether as the main course or as an accompaniment to a meal, escarole and beans is a great recipe to pull out when you want to feel cozy. And admit it, tough guy, we all want to feel cozy. This dish has Nana's house for dinner vibes all over it.
Although the escarole and beans are the star of the show, to me, the dish has always been begging for a little smoked meat. While something like pancetta, bacon, or a ham hock would do the trick, I like to use wild game whenever possible. You could go with many different cuts of meat for this recipe, but I'm a fan of using smoked wild turkey wings.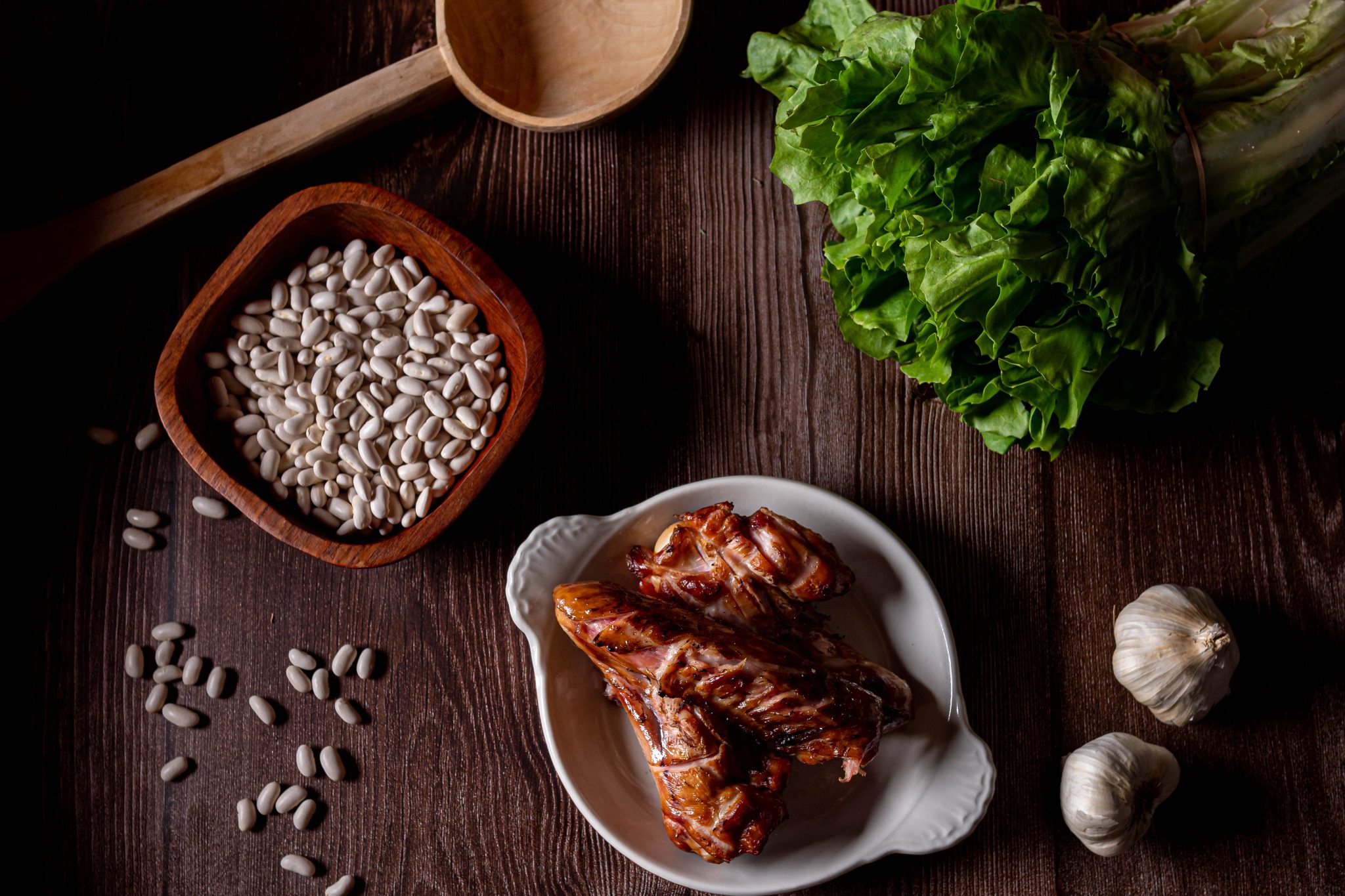 Smoking the scrappy, tough cuts of the animal that don't have a lot of meat, like game bird wings, is one of the best ways to use them. Although they may not constitute enough for a main course on their own, once smoked, they can be used to add flavor to a larger meal. Turkey necks are also great for smoking, but wild bird necks usually aren't salvageable once they've taken a few tungsten pellets.
How exactly you smoke the wings is up to you and what tools you have available. You can go as simple or as complicated as you'd like, but I'd recommend lightly brining or curing the wings for a few days and then smoking them with relatively mild-flavored wood chips, so the smoke doesn't overwhelm the dish.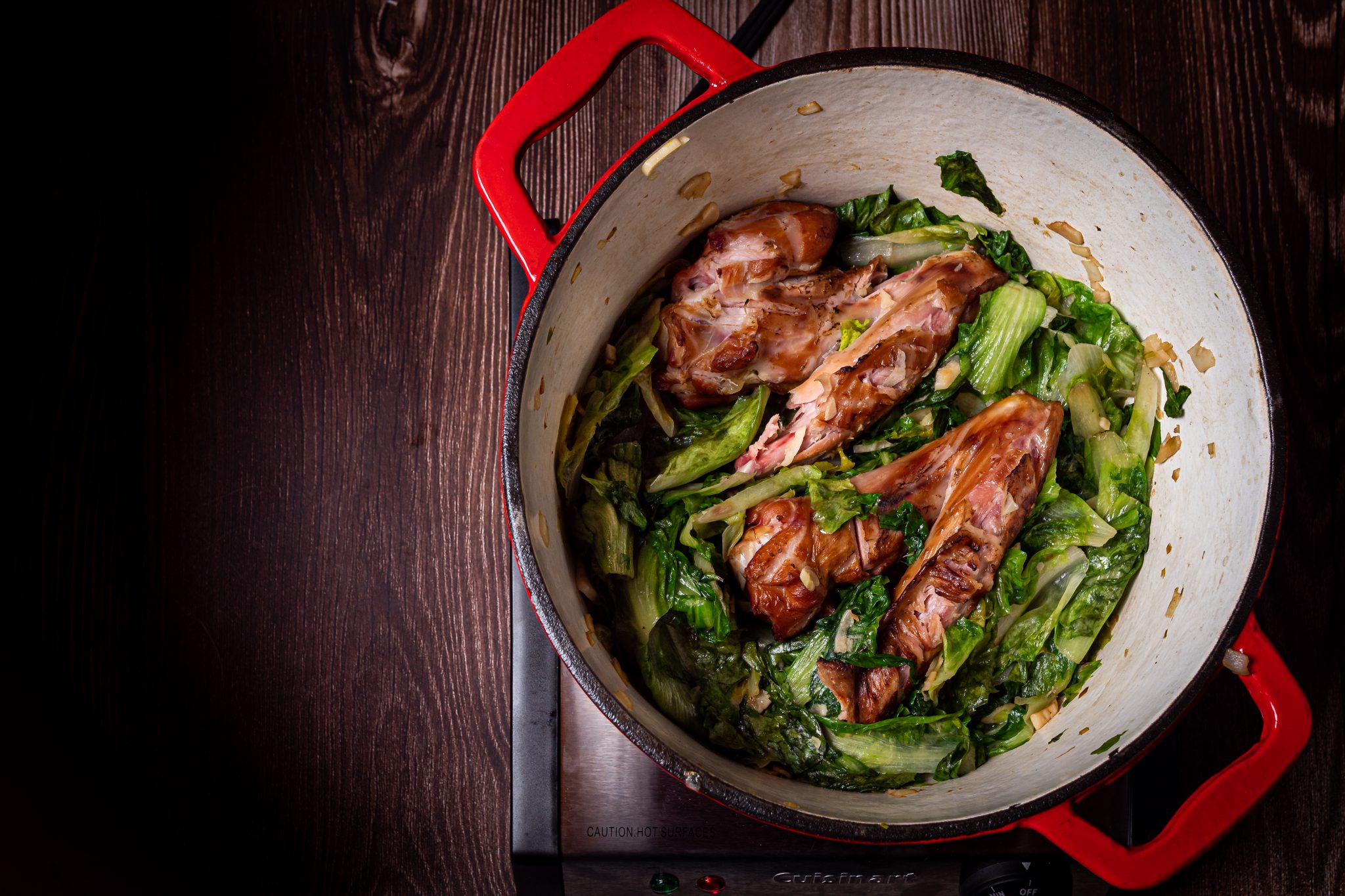 While there are many bitter leafy greens that could be used to make this recipe, escarole is the most traditional, and in my opinion, the best choice. Likewise, many different beans could be used as well, but there's nothing wrong with the traditional cannellini.
Using dry or canned beans is really a matter of preference and convenience. Assuming you soak, drain, and cook them correctly, dry beans will yield a firmer, less damaged bean and a cleaner soup than canned beans. Which one you choose depends on how thick or soupy a texture you're going for — or how lazy you want to be. For this recipe, we used canned beans to keep things simple.
RELATED – Wild Turkey Recipe: Buffalo-Style Smoked Wing Dip
---
Ingredients for Escarole and Beans with Wild Turkey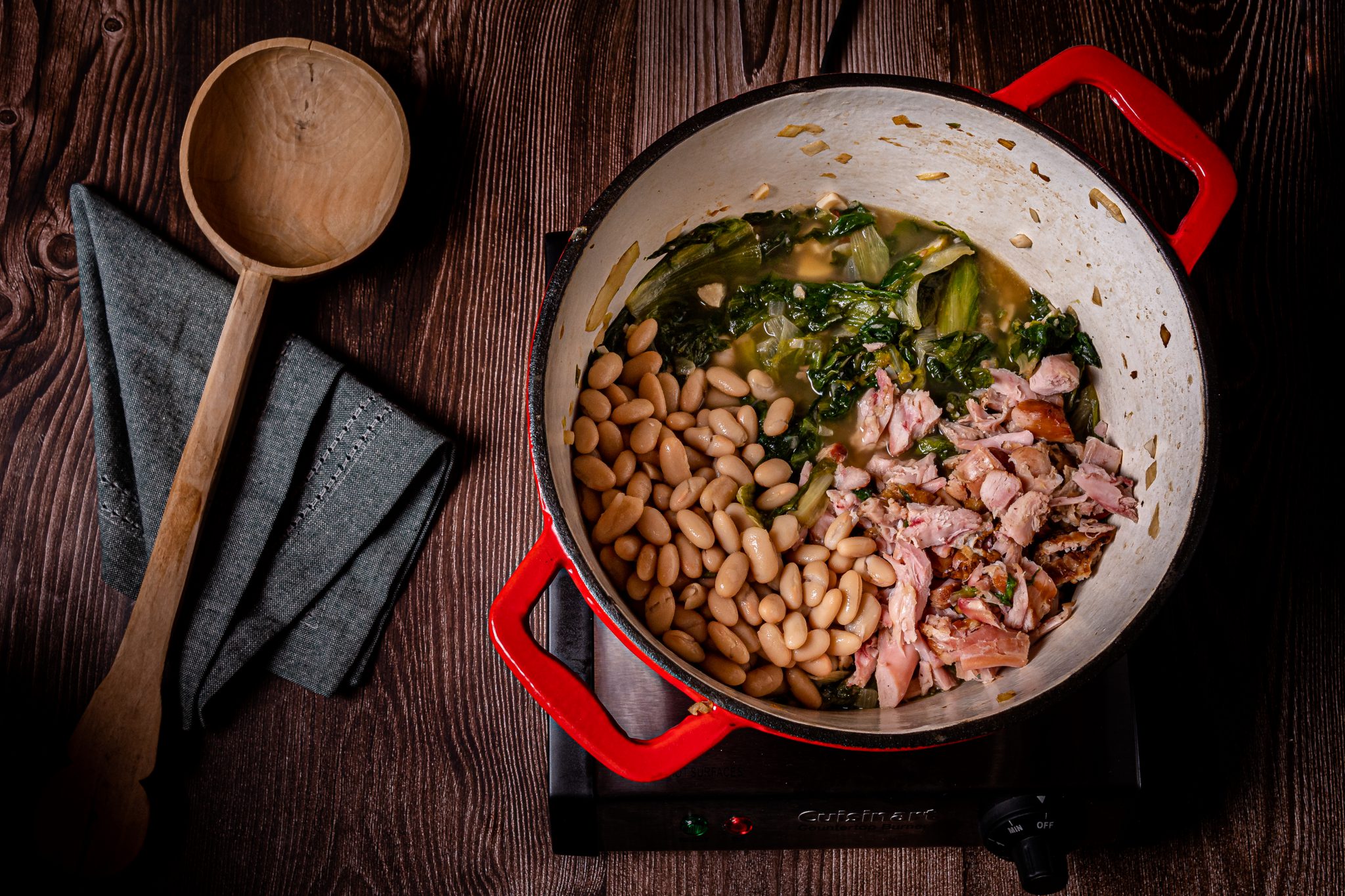 2-4 wild turkey wings, smoked
1/4 cup garlic, thinly sliced
1 large head escarole, coarsely chopped
1/2 cup white wine
3 cups game, turkey, or chicken stock
2 tablespoons olive oil, divided
1 teaspoon salt
1/2 teaspoon black pepper, ground
1/2 teaspoon garlic powder
1/2 teaspoon onion powder
1/2 teaspoon fresh thyme, picked
2 (15-ounce) cans cannellini beans, drained and rinsed
1 tablespoon Parmigiano Reggiano, grated
RELATED – Discover the Life-Altering, Mind-Melting Power of a Wild Turkey Cheesesteak
---
Directions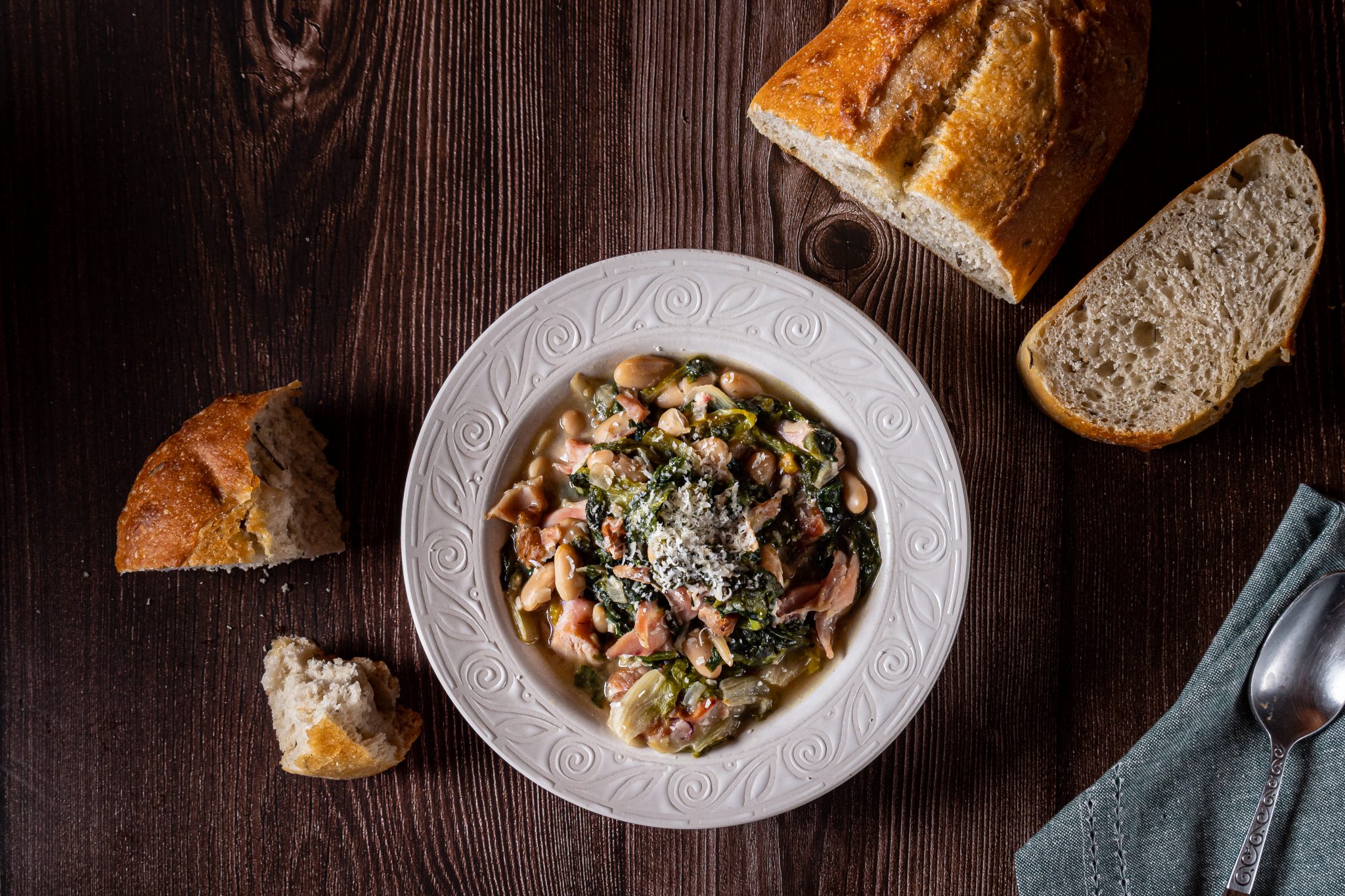 Place a dutch oven on low heat and add about a tablespoon of olive oil.
Toss the smoked turkey wings into the oil and add garlic (and red pepper flakes if you want) and brown for about 30 seconds.
Add the cleaned and chopped escarole and sweat it down for about two minutes, then deglaze the pan with white wine and cook off the alcohol.
Add the stock to the pot, along with all the seasonings and herbs. Cover and bring to a slow simmer on medium heat, stirring occasionally.
Reduce until the stew thickens and the escarole is mostly softened.
Remove the turkey wings and pull any usable meat off the bones. Add the wing meat back to the pot along with the rinsed cannellini beans, then simmer on low for another 15 to 20 minutes.
Serve the beans and greens with a drizzle of extra virgin olive oil, grated Parmigiano Reggiano, and loaf of good bread.
---
READ NEXT – Poutine Recipe Twist: Use Wild Turkey Wing Meat and an Air Fryer