Update: On Sept. 20, 2021, a highly managed bison hunt began on the North Rim of the Grand Canyon, the first-ever allowed in the national park. Twelve hunters from around the country were selected to participate in the hunt by the Arizona Game and Fish Department from a pool of 45,040 applicants.
Of the roughly 200 female bison that park officials hoped to remove from the herd, only five were killed.
An additional 36 were live captured and transferred to the Santee Sioux Nation of Nebraska and the Cherokee Nation of Oklahoma.
Days before the hunt, several anti-hunting organizations and members of Congress lobbied Secretary of the Interior Deb Haaland, writing a letter outlining concerns and encouraging non-lethal alternative management techniques. 
Charles Gorecki, a military veteran who works at the University of North Dakota in Grand Forks, was one of the 12 hunters selected. His group had zero luck.
"No shots and no bison," he said. "We got an appreciation that they are very quiet and cunning. These animals, if they catch wind of us from hundreds of yards (away) in thick forest, you'll never ever see them."
Bison reduction efforts will continue in 2022.
The following was originally posted on May 3, 2021, under the headline, 'Apply Now: Grand Canyon Bison Hunt Lottery Opens Today':
---
This could be your chance to harvest a Grand Canyon bison. Today, Monday, May 3, through tomorrow, May 4, you can apply through the Arizona Game and Fish Department for a chance at the Grand Canyon's first controlled bison hunt. Selected volunteers will help park officials reduce the burgeoning bison population by about 200 animals.
"Areas are really taking a hit," said Alicyn Gitlin, the Grand Canyon program manager for the Sierra Club's Arizona Chapter. "Twenty years ago, I remember going up to the North Rim and just being overwhelmed with the beauty of all these wildflowers and meadows and rare plants. When I went back around 2014, it was heartbreaking to me because everything looked like a cow pasture."
This hunt is the second stage of a two-part management program established in 2017 after the National Park Service completed an environmental assessment. The program is geared toward decreasing the bison population by 200 animals in two ways: allowing "qualified individuals" to hunt the iconic ungulates and transferring bison to other parts of the country, according to the Arizona Republic.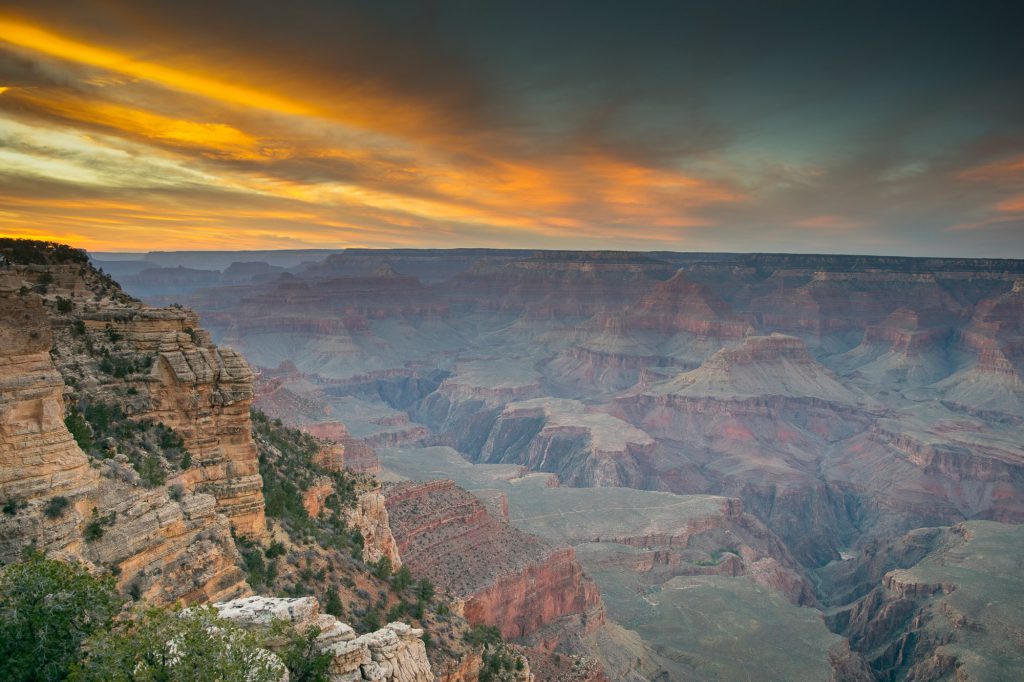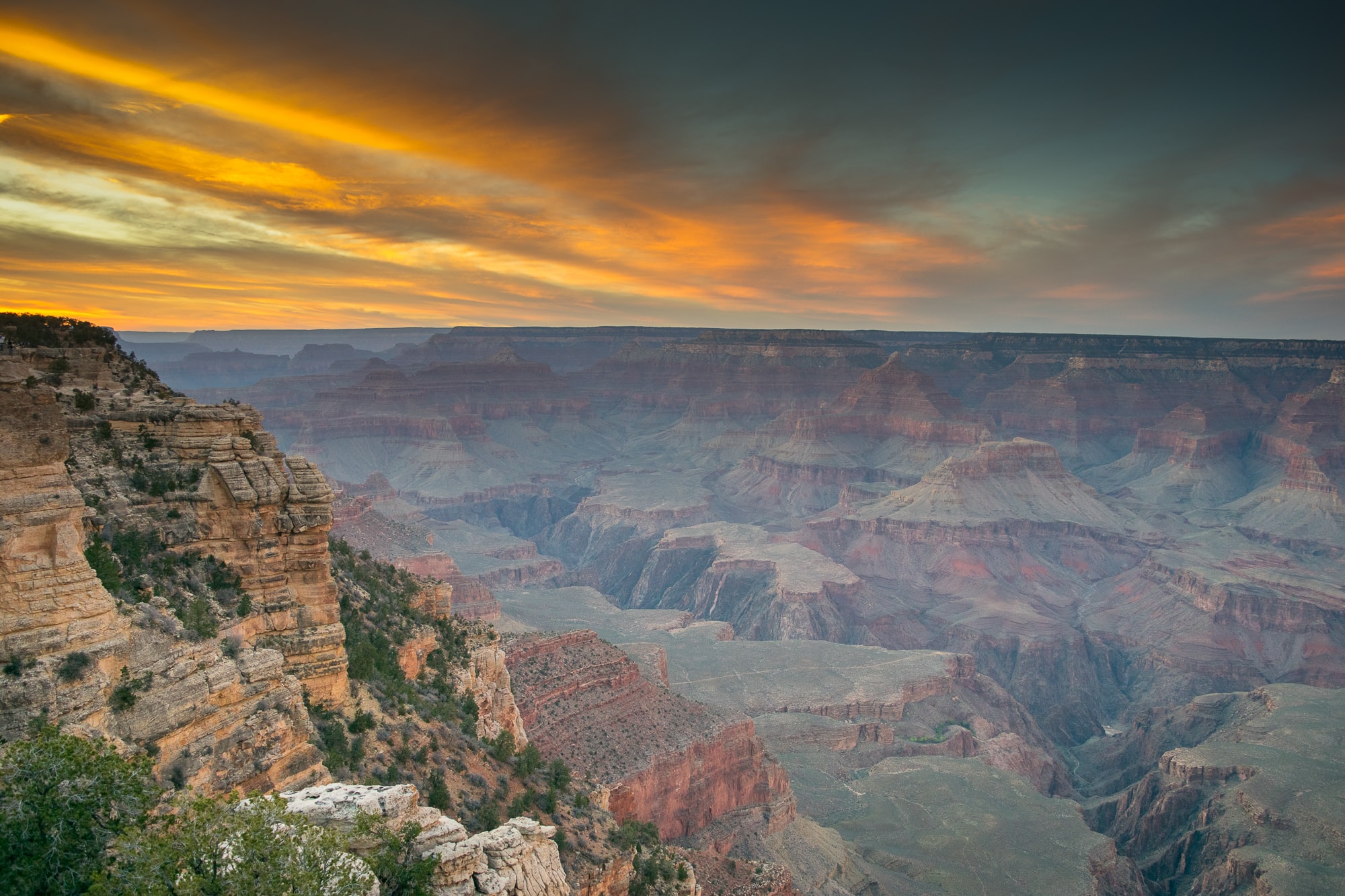 As of 2019, 88 bison have been transferred to five Native American tribes, and as of last September, the NPS and AZGFD agreed on holding a controlled hunt at the North Rim. Currently, there are about 300 to 500 free-ranging bison that roam this area. They are considered descendants of Charles "Buffalo" Jones' original 86 buffalo that were first introduced to the area 115 years ago, according to the NPS. However, since then, they've wreaked havoc across the North Rim, causing damage to water sources and vegetation as well as harming important archaeological sites.
For 2021, there will be four lethal removal operation periods that last five days each. Selected volunteers will be assigned an operational period to hunt in and must attend a training day on the first day. You are expected to participate in the full week. Operational periods are Sept. 20 to 24, Sept. 27 to Oct. 1, Oct. 18 to 22, and Oct. 25 to 29.
This initial "hunt" is considered a pilot program and will be run by Grand Canyon staff. During this first stage, only approved members of Arizona's general removal volunteer program will be able to participate, although park officials do plan on holding a joint removal operation in 2022 with 11 tribes traditionally associated with the Grand Canyon that have requested a partnership role in managing bison within the park, according to the NPS. Many tribes consider the bison important, and tribal members use bison meat, hides, and other animal parts for traditional purposes.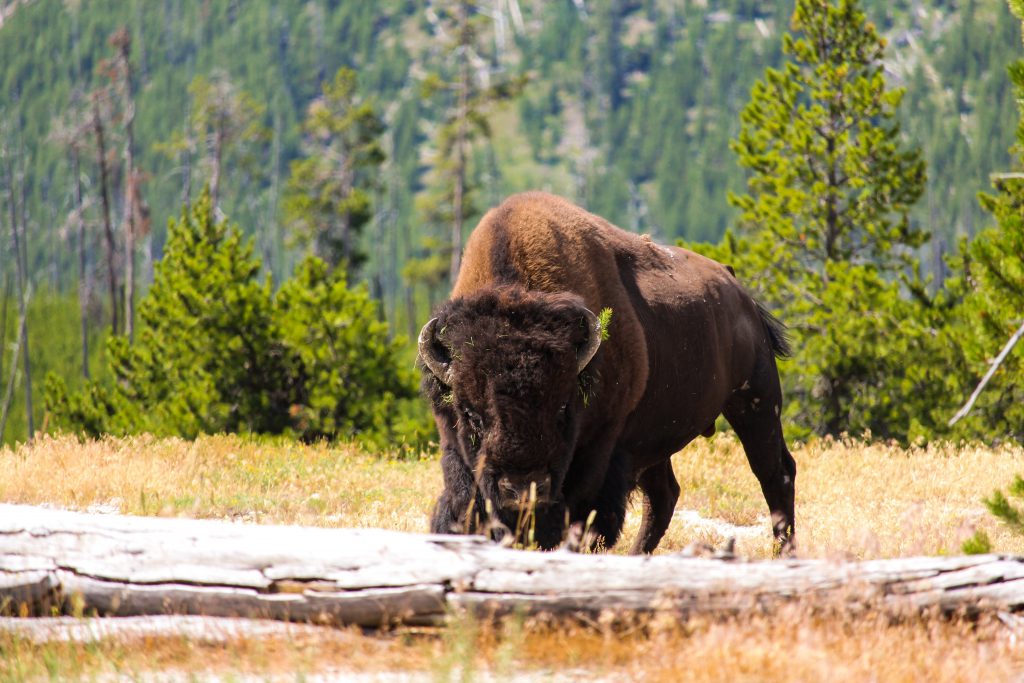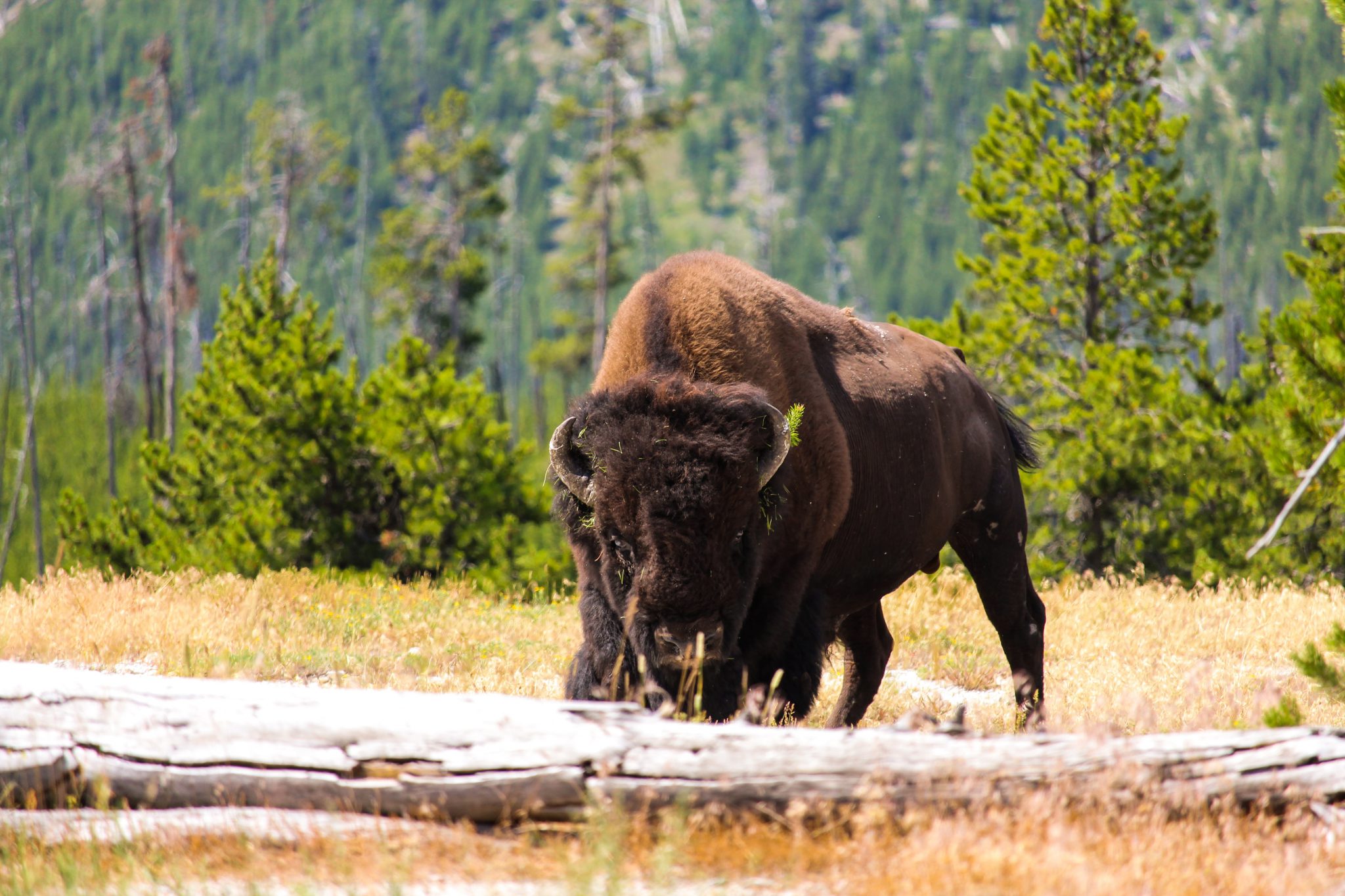 Per the NPS, a qualified volunteer must meet the following criteria:
Provide a pictured proof of identity (driver's license, passport).
Be a United States citizen.
Be 18 years of age or older.
Provide proof of successful completion of a firearms safety course (hunter safety course or similar).
Be willing to haul bison carcasses out of wilderness on foot without motorized assistance.
Utilize park-approved, non-lead ammunition and firearms.
Agree to a firearm safety inspection by park staff prior to fieldwork.
Actively participate in all training and safety briefings and follow Team Lead instructions.
Have strong verbal communication skills.
Sign up as an unpaid NPS volunteer (NPS VIP Program) for five days and participate in the full period.
Sign a volunteer applicant affidavit of criminal history and lack revocable wildlife violation histories.
Be able to pass, apply for, and purchase background checks that verify the lack of criminal and wildlife violation histories.
Self-certify a high level of physical fitness.
Provide own equipment, lodging, food, rifle (rifles must be at least .30 caliber with a bottlenecked cartridge), and non-lead ammunition (non-lead bullet that is at least 165 grains and is of a non-frangible design), and field dressing supplies.
Have a firearm safety certification and pass a firearms proficiency test (3 of 5 shots in a 4-inch circle at 100 yards).
Failure to successfully pass or agree to any of the listed requirements will eliminate an individual from further participation as a volunteer.
The application only requires a mailing address, phone number, and driver's license number. It takes a few seconds to complete.
Read Next: Back From the Brink: The Fall and Resurgence of the American Bison