UPDATE – March 22, 2022: Gov. Eric Holcomb signed the Indiana constitutional carry bill (House Bill 1296) into law on Monday, granting residents the right to legally carry a concealed firearm without possessing a permit, paying a fee, or receiving permission from the state.
The legislation eliminates the previous requirement of a state-issued concealed carry permit, a measure commonly referred to as permitless carry or constitutional carry (con carry). Permits will still be available so Indiana residents may continue to take advantage of concealed-carry reciprocity agreements with other states.
Beginning July 1, any Indiana resident who is a legal gun owner and over 18 who would have previously met the legal requirements for a carry permit can now carry a firearm for self-defense in public. The adoption of the bill makes Indiana the 24th constitutional carry state in the U.S.; Ohio and Alabama recently adopted con carry laws as well (see below).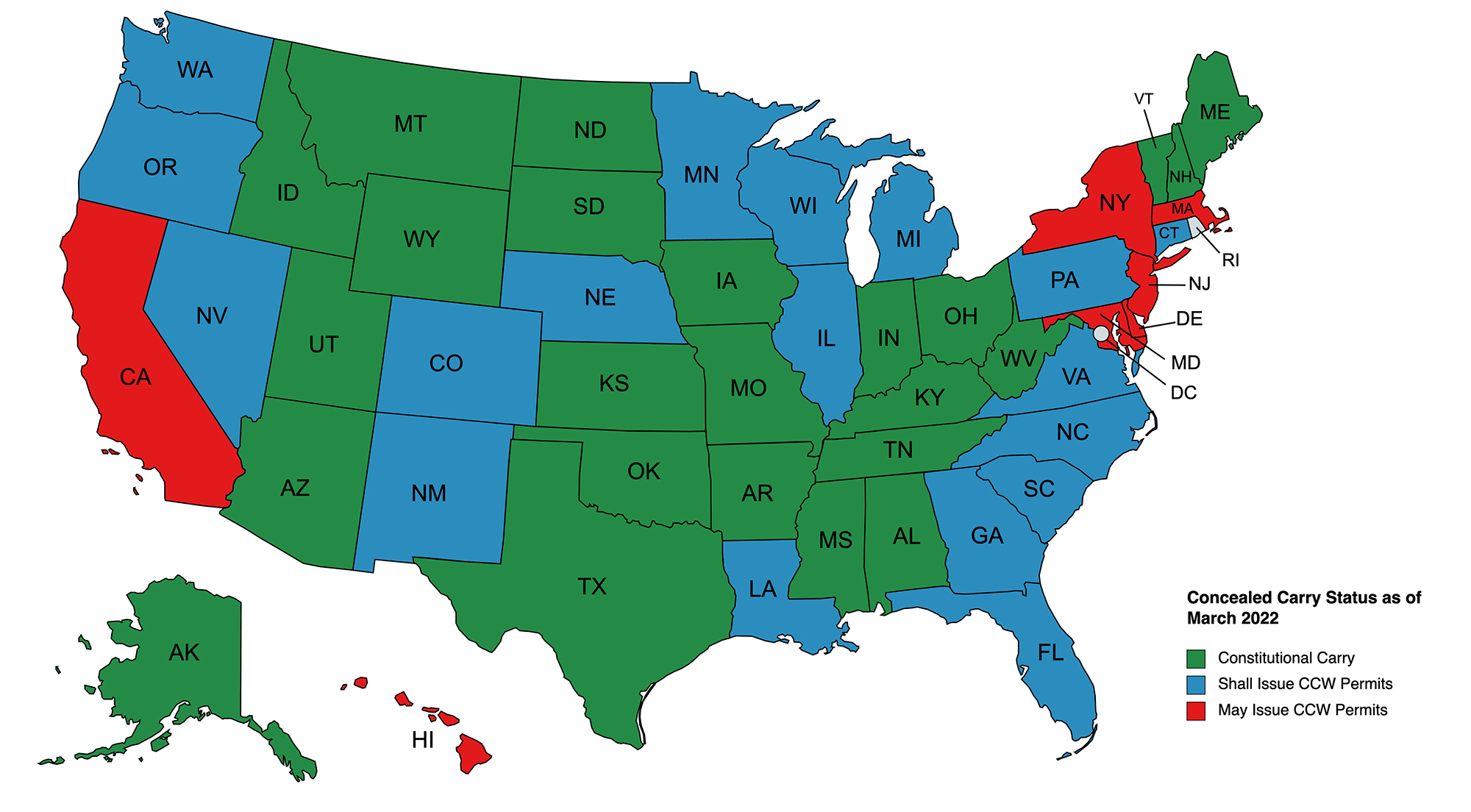 "[HB 1296], which I've signed today, entrusts Hoosiers who can lawfully carry a handgun to responsibly do so within our state," Holcomb said in a statement. "It's important to note that if a person is prohibited, under federal or state laws, from possessing a firearm before this law goes into effect, that person will still be prohibited. And if a prohibited person has a firearm, he or she can be prosecuted."
---
Original Article Posted March 15, 2022:
Law-abiding residents of Ohio and Alabama can now carry concealed firearms for self-defense without getting permission from their respective state governments or paying fees to do so. Plus, an Indiana constitutional carry law is headed to the governor's desk, so gun owners there may soon be joining them.
The two states have become the most recent to adopt so-called constitutional carry (con carry) laws, aka permitless carry laws. Currently, 23 states allow their residents, who are of age and legal gun owners, to carry concealed without requiring a permit. Indiana's con carry bill cleared the state Legislature earlier this month.
RELATED – ATF Compiling' Form 4473' Database With Nearly a Billion Records So Far
---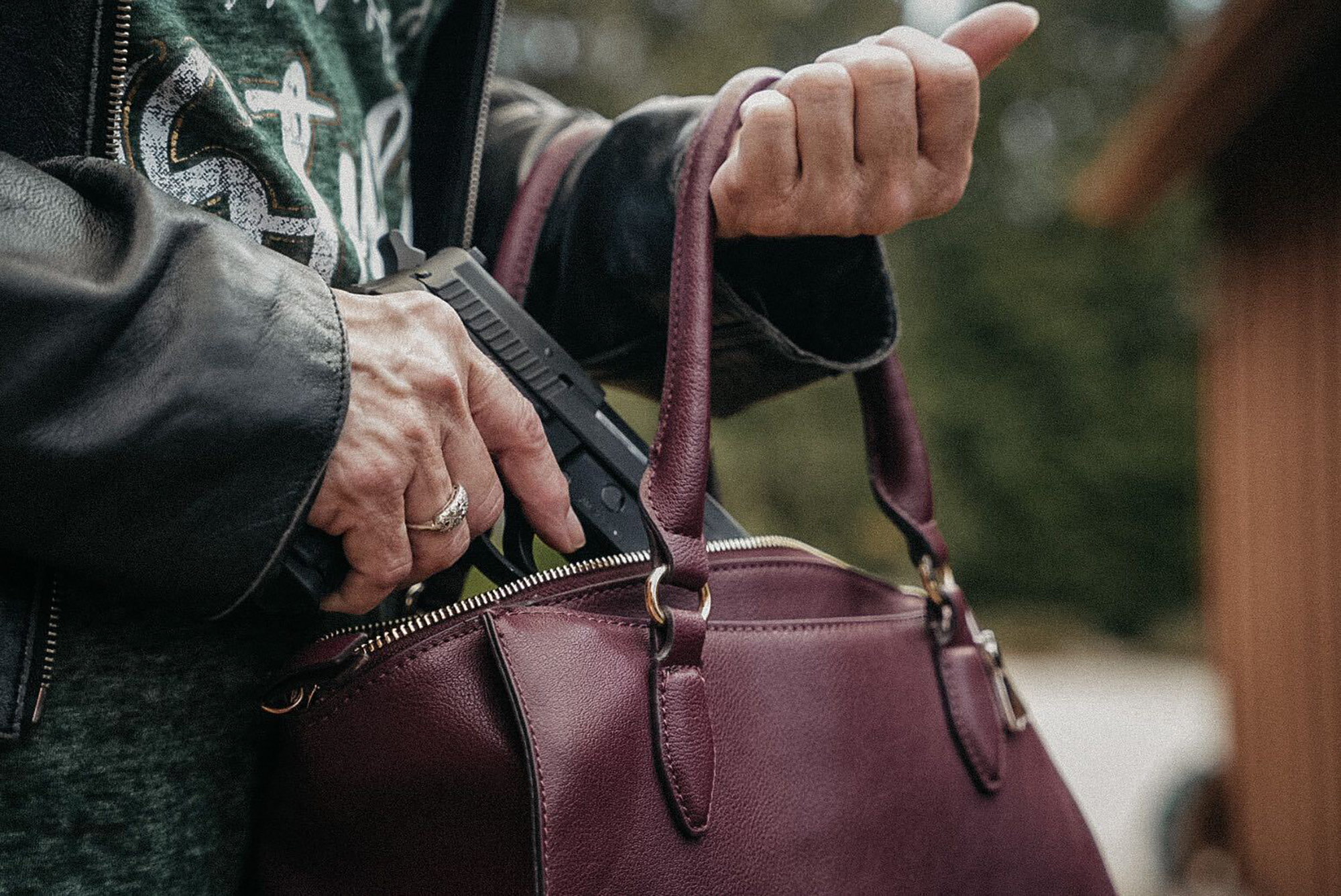 Alabama No Longer Requires CCW Permits
In Alabama, House Bill 272 (HB 272) was signed by Gov. Kay Ivey on March 10. It allows residents to carry a handgun for self-defense without paying a fee, tax, or obtaining a license from the state.
"Unlike states who are doing everything in their power to make it harder for law-abiding citizens, Alabama is reaffirming our commitment to defending our Second Amendment rights," Ivey said in a statement. "I have always stood up for the rights of law-abiding gun owners, and I am proud to do that again today."
The bill passed in the Alabama state House last month, and a version cleared the state Senate last week.
As is typical of con carry laws, the legislation does not impact previously issued permits in the state. Anyone who wants a carry permit, which would allow them to carry in states that recognize Alabama permits, may still do so. Of course, it's still illegal for someone prohibited from owning a firearm by state or federal law to carry a gun.
Republican state Rep. Shane Stringer sponsored the legislation and, along with state Rep. Andrew Sorrell, garnered more than 40 House cosponsors.
"I am deeply thankful to my colleagues in the Legislature for passing this constitutional carry measure, which allows Alabamians to exercise their fundamental rights without first having to pay a gun tax in the form of permit fees," Stringer said.
"The NRA worked tirelessly with state leaders and legislators to pass the most significant pro-Second Amendment measure in Alabama history," said Jason Ouimet, the executive director for the NRA-Institute for Legislative Action (NRA-ILA), the NRA's lobbying arm. The organization was an outspoken supporter of HB 272.
RELATED – Gun Owners Required to Buy Liability Insurance Under New San José Law
---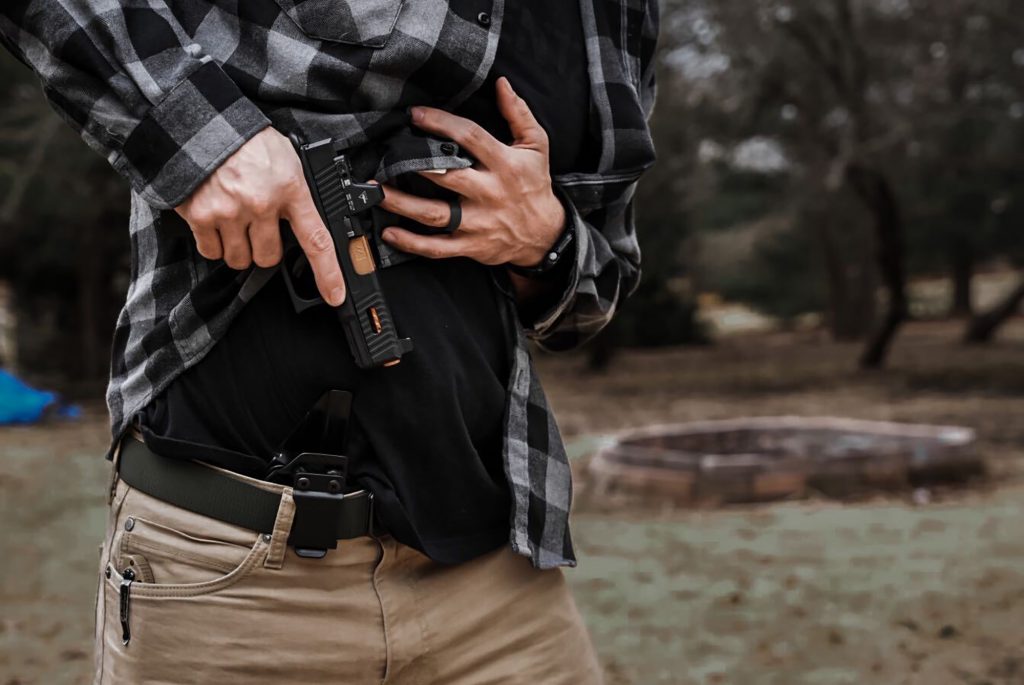 Ohio Expands Permitless Carry to CCW
The Ohio con carry bill, Senate Bill 215 (SB 215), was signed into law by Gov. Mike DeWine on Monday, March 14, after a long run through the state Legislature. It allows anyone 21 or older who is a legal gun owner to carry a concealed firearm.
Ohio already had a permitless open carry law — now law-abiding residents can carry under a shirt or jacket, says the NRA-ILA, which also backed this piece of legislation.
"Any right requiring a fee or government permission slip isn't much of a right at all. That's why the NRA worked tirelessly with state leaders and legislators to pass this landmark legislation in Ohio," Ouimet said of SB 215.
The law also eliminates penalties for motorists who do not proactively tell law enforcement personnel about concealed firearms in their vehicles during traffic stops. Previously, drivers faced a first-degree misdemeanor, a $1,000 fine, and a suspension of their concealed-carry license for failing to do so.
Now, if an LE officer asks, drivers must disclose if they have a gun in the vehicle or not — but only if they're asked. The Ohio Fraternal Order of Police, Hamilton County Sheriff Charmaine McGuffey, and the Ohio Mayors Alliance all opposed the bill.
Ohio is now the 23rd constitutional carry state, along with Alabama, Alaska, Arizona, Arkansas, Idaho, Iowa, Kansas, Kentucky, Maine, Mississippi, Missouri, Montana, New Hampshire, North Dakota, Oklahoma, South Dakota, Tennessee, Texas, Utah, Vermont, West Virginia, and Wyoming.
RELATED – Gun Sales 2021: 5.4 Million Americans Bought a Firearm for the First Time
---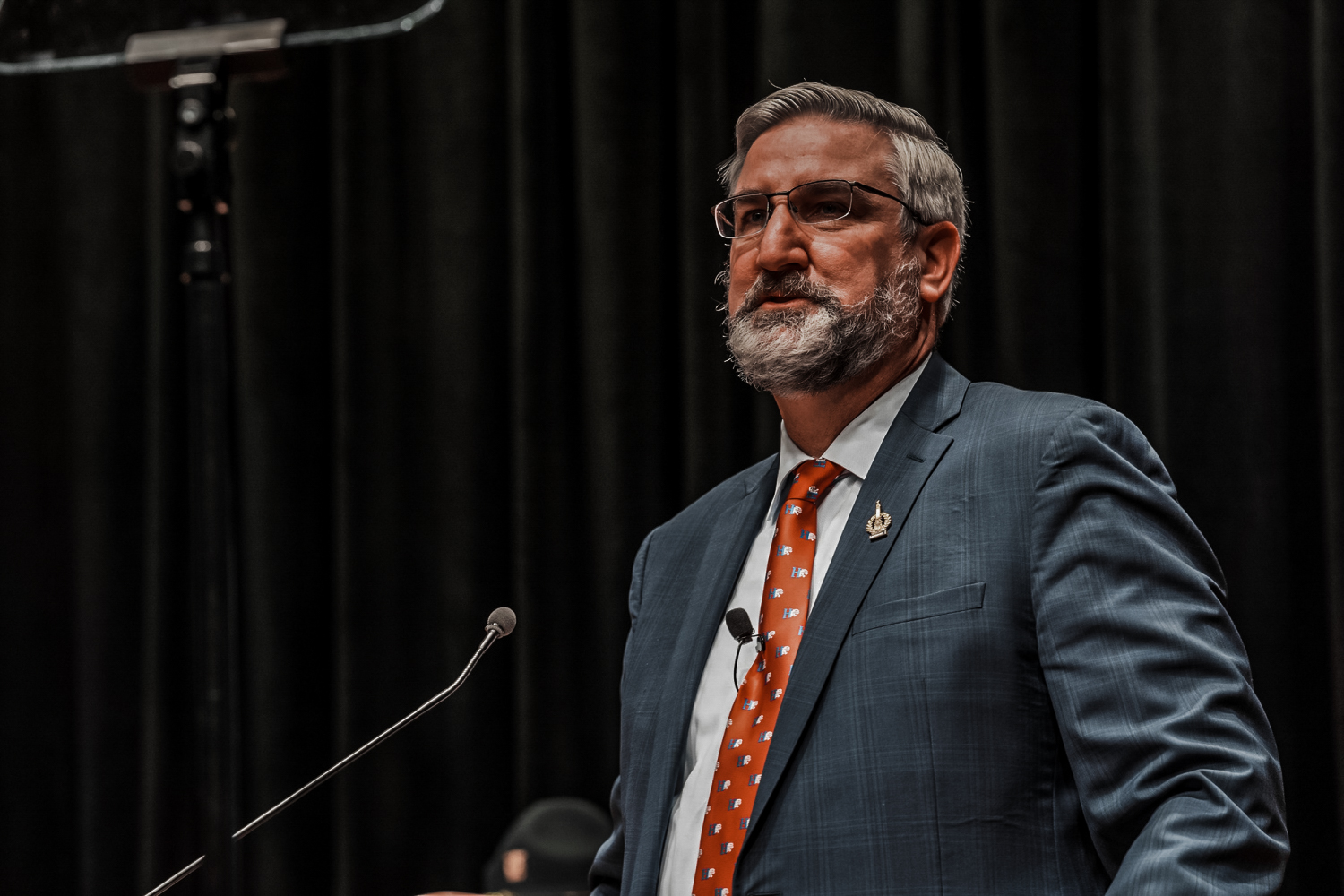 Indiana Constitutional Carry Bill Heads to Governor
The state Legislature has approved House Bill 1296, which would eliminate the concealed-carry permit requirement in Indiana. The legislation now heads to Republican Gov. Eric Holcomb's desk. He has not yet indicated his intentions regarding the bill, according to the Indiana Star.
If signed, the bill would allow anyone 18 years or older who can legally own a firearm to carry without a permit. It also elevates the crime of stealing a firearm to a Level 5 felony that carries a sentence of one to six years in prison and a fine of up to $10,000.
"Not a single state that has passed [a constitutional carry law] has repealed it," said Sen. Eric Koch (R-Bedford) when presenting the bill. "What does that tell you?"
"Hoosiers value their Second Amendment rights, yet under the current regime, they are forced to ask the government for extra permission in order to exercise the fundamental right of carrying a firearm for self-defense," said John Weber, the NRA state director in Indiana. "The NRA is proud to have played a key role in getting this bill to the governor's desk, and we hope he will sign it."
---
READ NEXT – Ohio Gun Laws: Bill Would Protect Gun Rights During Riots, Emergencies