I'm a huge advocate for the underdogs of the wild game cooking scene. Organs, tough cuts, and other maligned meats are written off by many hunters who lack the ability and imagination to go beyond the familiar. But even my fancy ass can't deny that some cuts and critters are just plain stanky and tough.
Many birds fall into that category, with diver and sea ducks being among the worst offenders. Don't get me wrong, diver and sea ducks are absolutely edible, and if you pull the trigger on one, you better intend to eat it. But if you try to cook a sea duck like a mallard, you're going to have a bad time.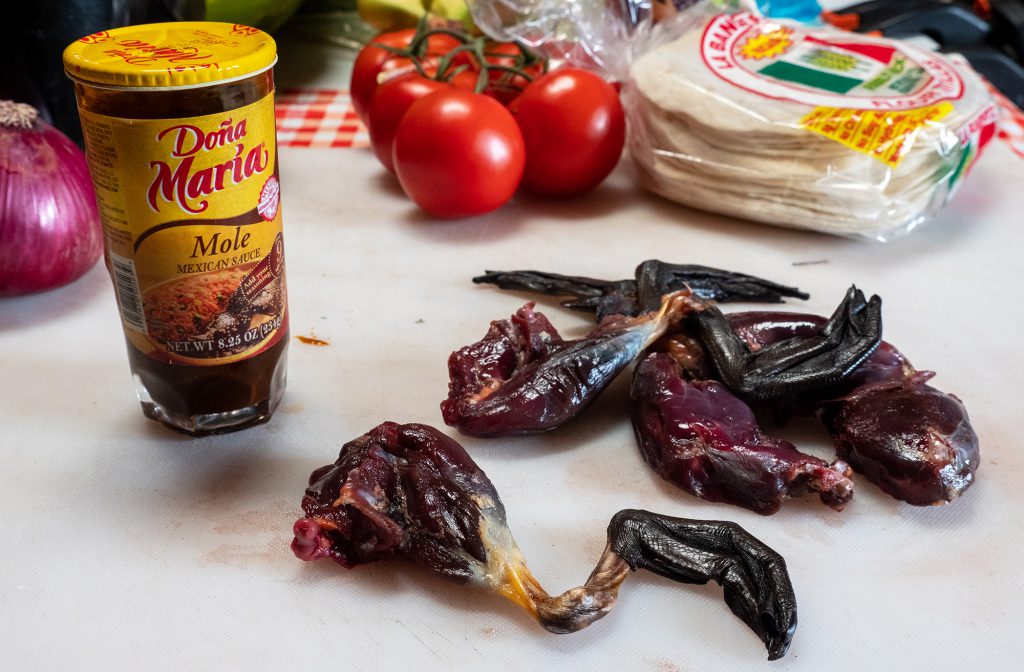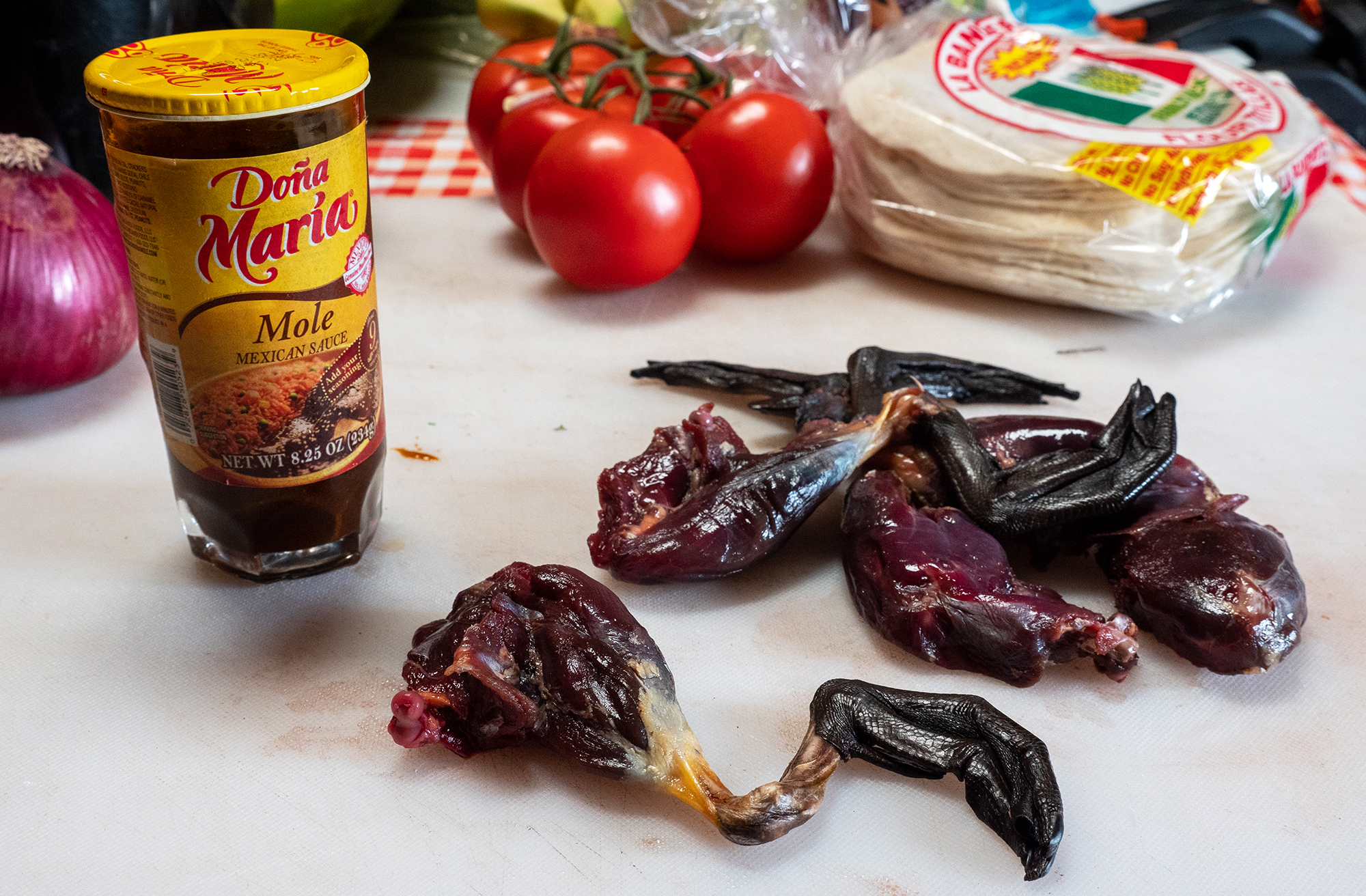 However, slow cooking and flavorful sauces can turn a stinky diver into something really tasty. One of my favorite ways to treat less favorable duck species is to make mole tacos.
Mole is a Mexican sauce that consists primarily of ground fruits, nuts, seeds, chilis, strong spices, and often bitter chocolate. This rich, strongly flavored sauce is the perfect vehicle for "gamey" meats such as sea duck legs and thighs.
So the next time you bring home a couple of surf scoters or the dreaded merganser, give this recipe a try before you turn them into dog food. It also works great for tough wild turkey legs and non-traditional game like groundhogs, pigeons, muskrat, and beavers. 
We used a store-bought mole for this recipe, but you can absolutely make your own at home.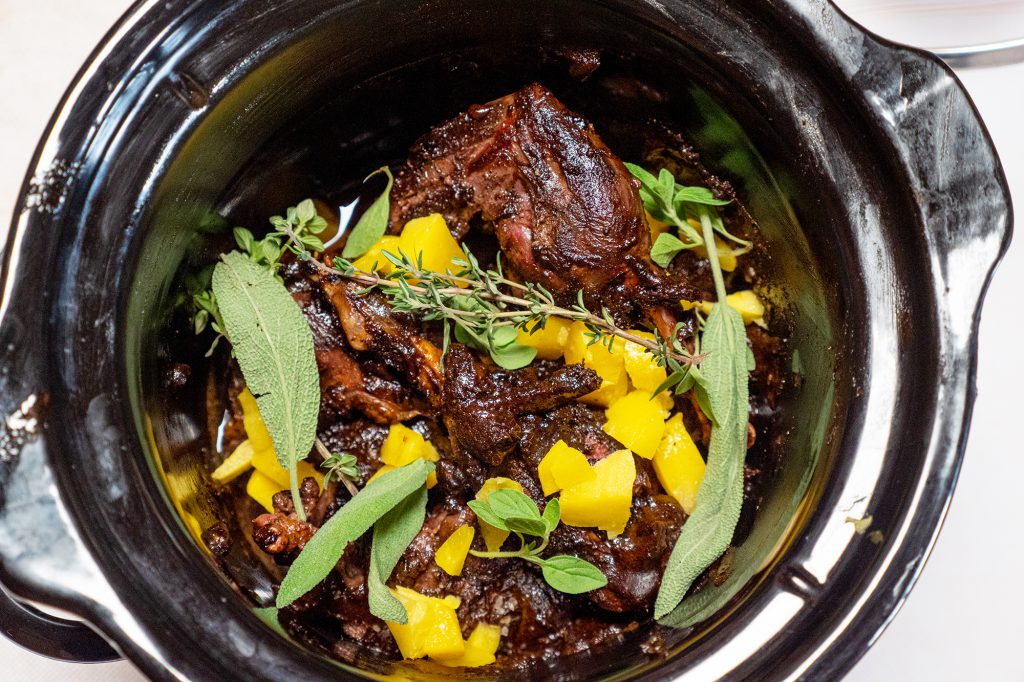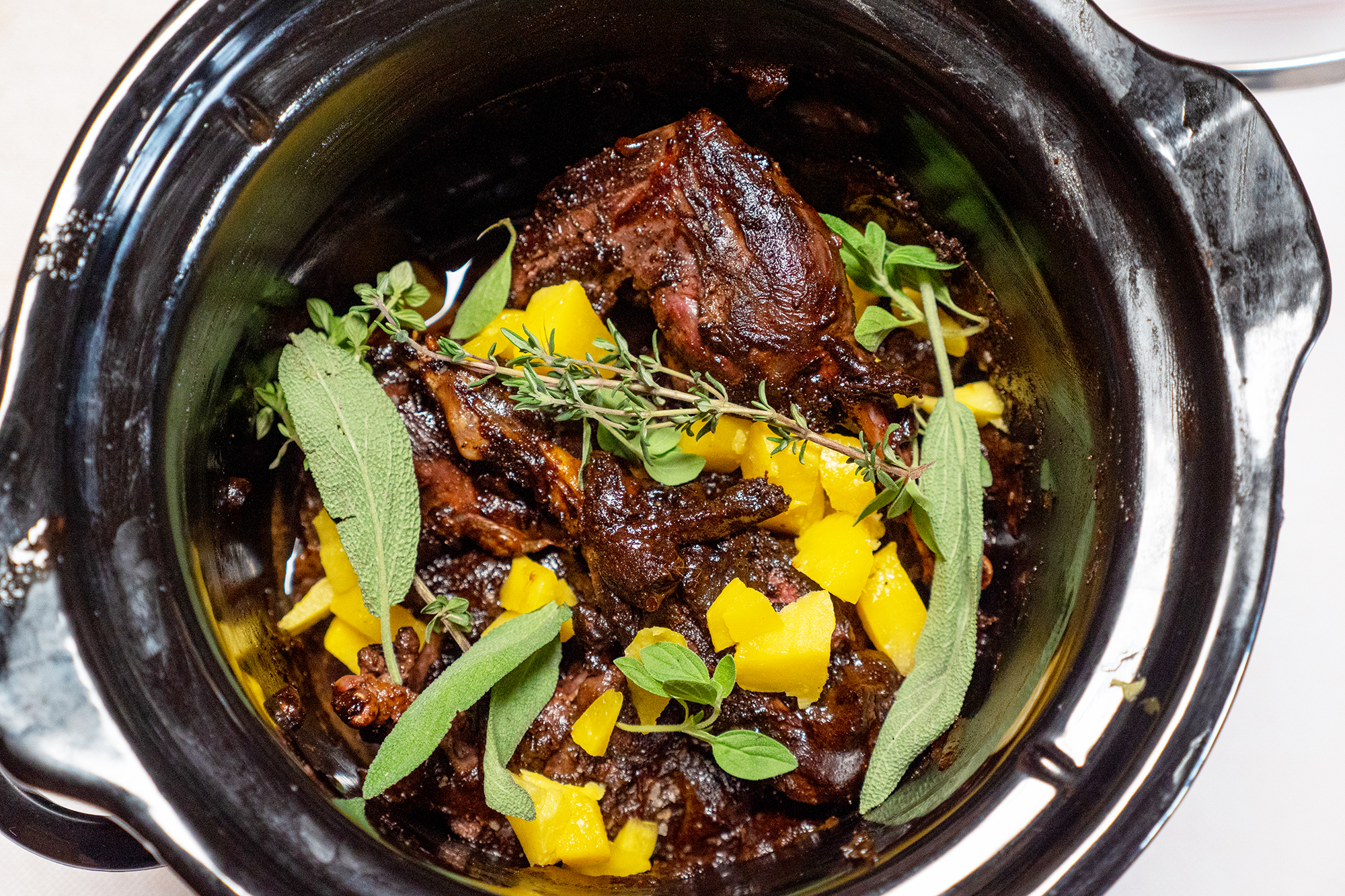 Ingredients
1 to 2 pounds duck legs and thighs
2 tablespoons Mexican style spice blend
1 cup mole sauce
1 mango
1 sprig thyme
1 sprig Mexican oregano
3 leaves sage
2 cups water or chicken stock
2 teaspoons salt
1 red onion, diced
1 tomato, diced
1 avocado, pitted and cubed
1/4 cup cilantro
1 tablespoon queso fresco
1 lime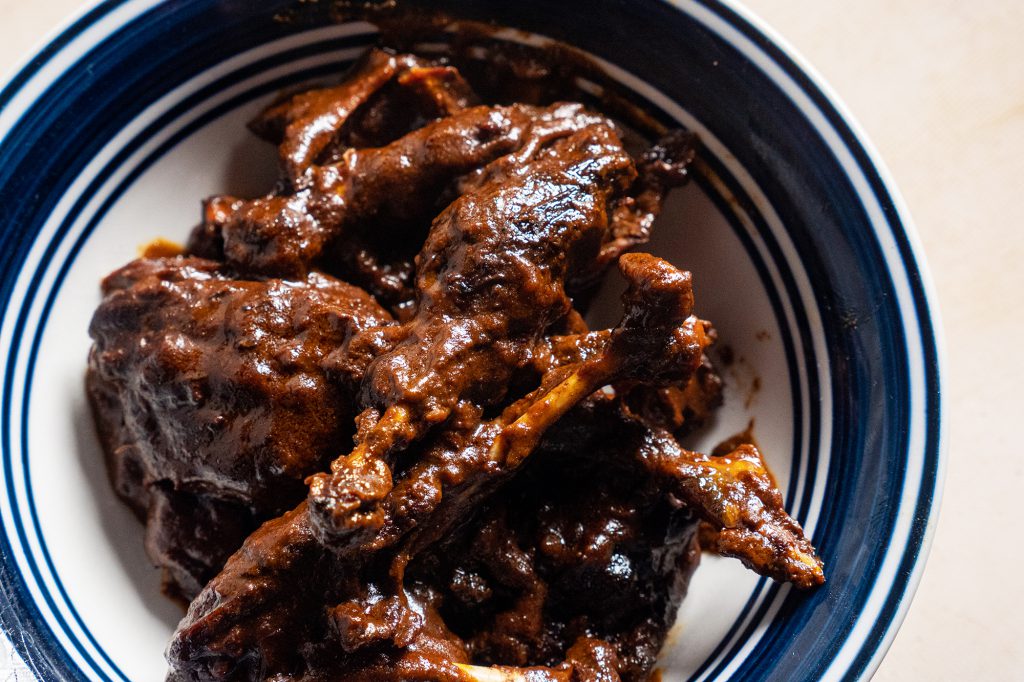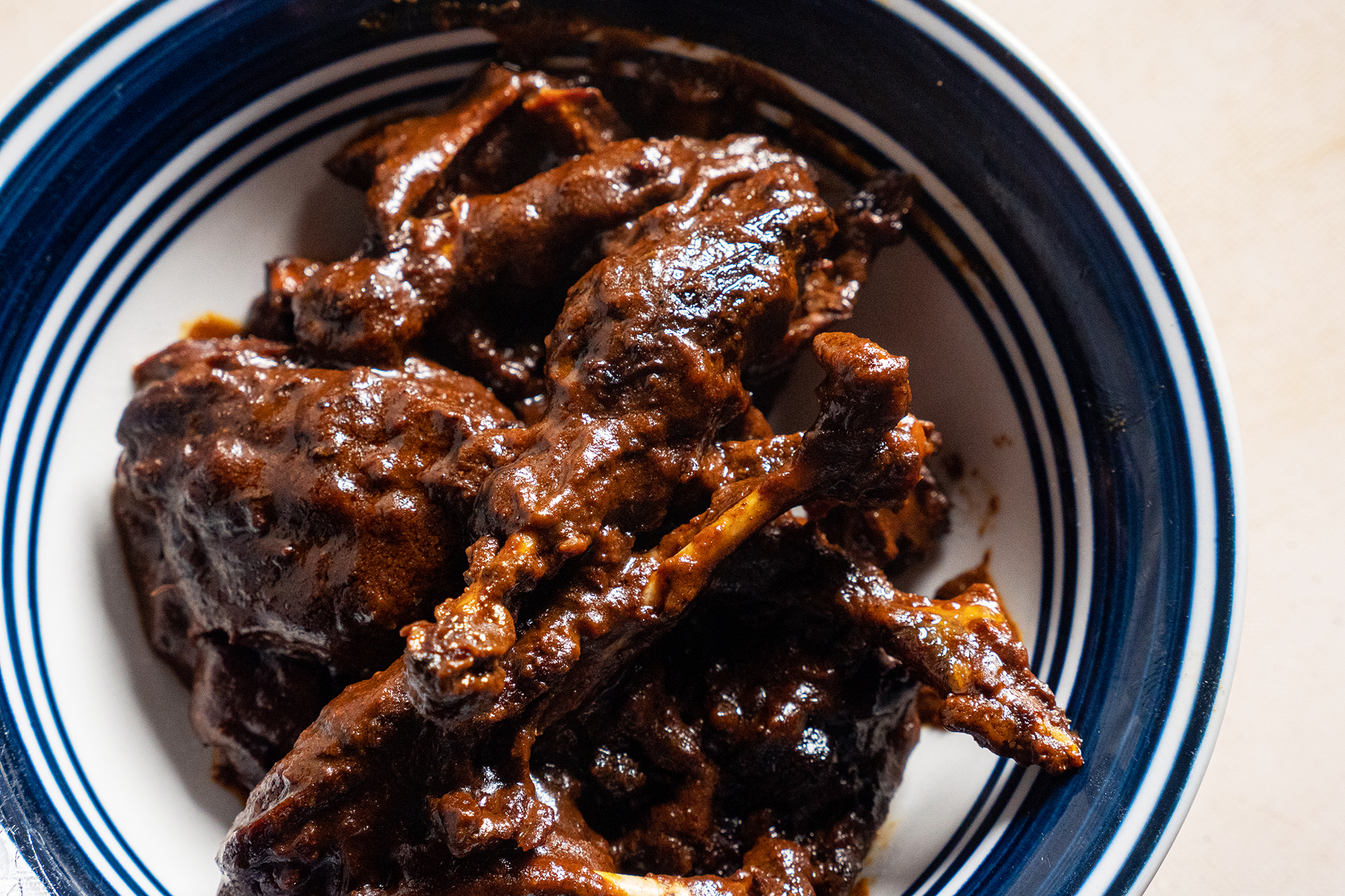 Directions
Clean and dry the duck legs and thighs, then season them liberally with a Mexican-style spice blend.
Heat a saute pan on medium, then sear the meat in olive oil. 
Once the legs and thighs have browned, transfer them to a slow cooker along with one cup of mole sauce, a diced mango, a spring of thyme, a sprig of Mexican oregano, a few leaves of sage, two cups of water or chicken stock, and two teaspoons of salt. 
Turn the slow cooker on low and cook until the meat is tender and cooked through — about six hours. 
Pull the meat off the bones and set it aside with a light coating of the mole sauce from the pot.
Dice a red onion and tomato along with the meat of one avocado. 
Toast a flour or corn tortilla and top it with a spoonful of the duck meat. Serve the taco with about a tablespoon each of the red onion, tomato, avocado, cilantro leaves, and a sprinkle of queso fresco.
Serve with a drizzle of fresh lime juice and hot sauce if desired. 
---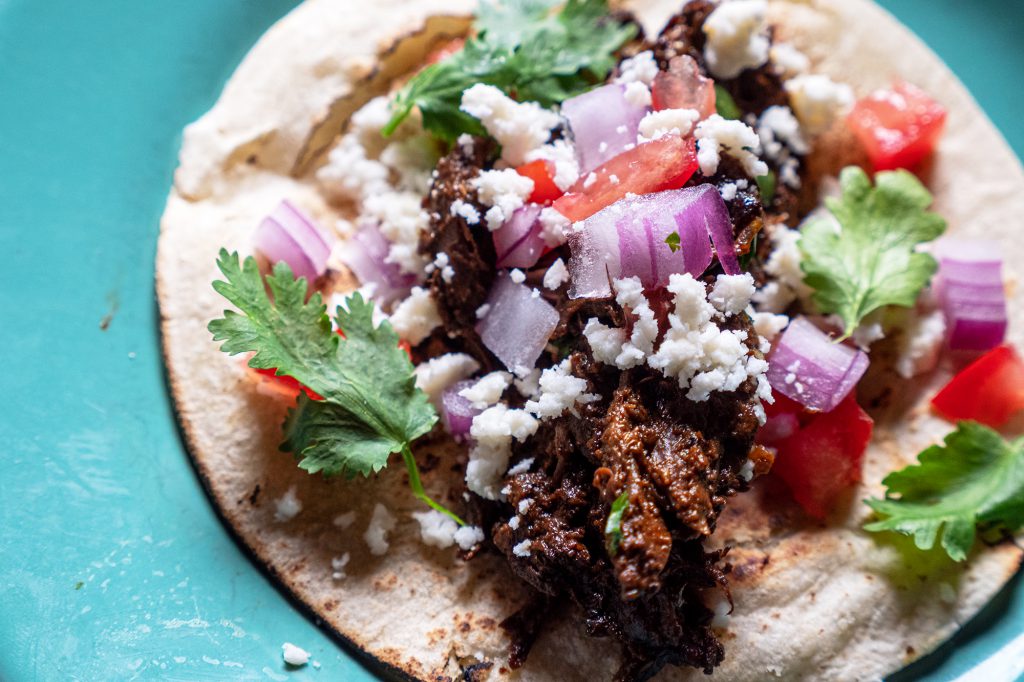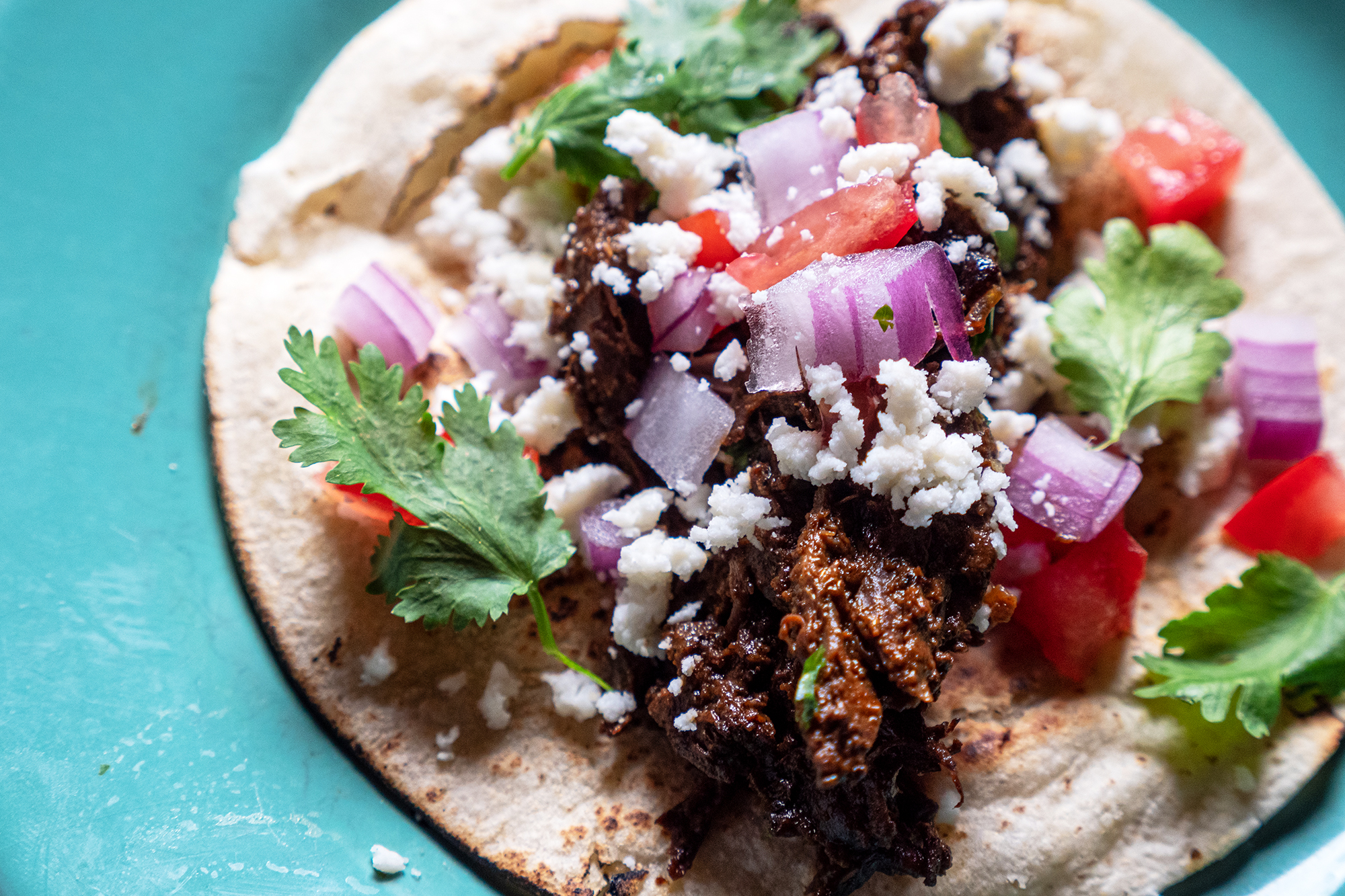 Even strongly flavored game animals can be made into delicious meals. While sea ducks are not known for being particularly tasty, the right preparation — like these duck mole tacos — can turn them into something you actually want to eat.
Mole and other strong sauces are a great way to tame the flavor of less desirable critters and make the most of your hunt. The next time you shoot a limit of sea or diver ducks, give this recipe a try.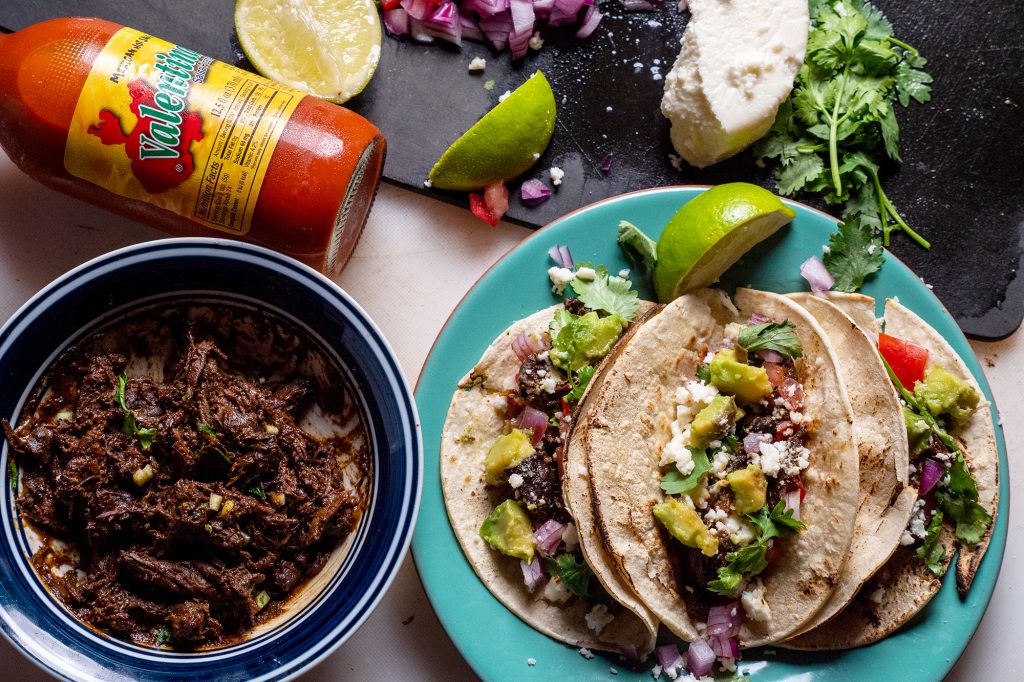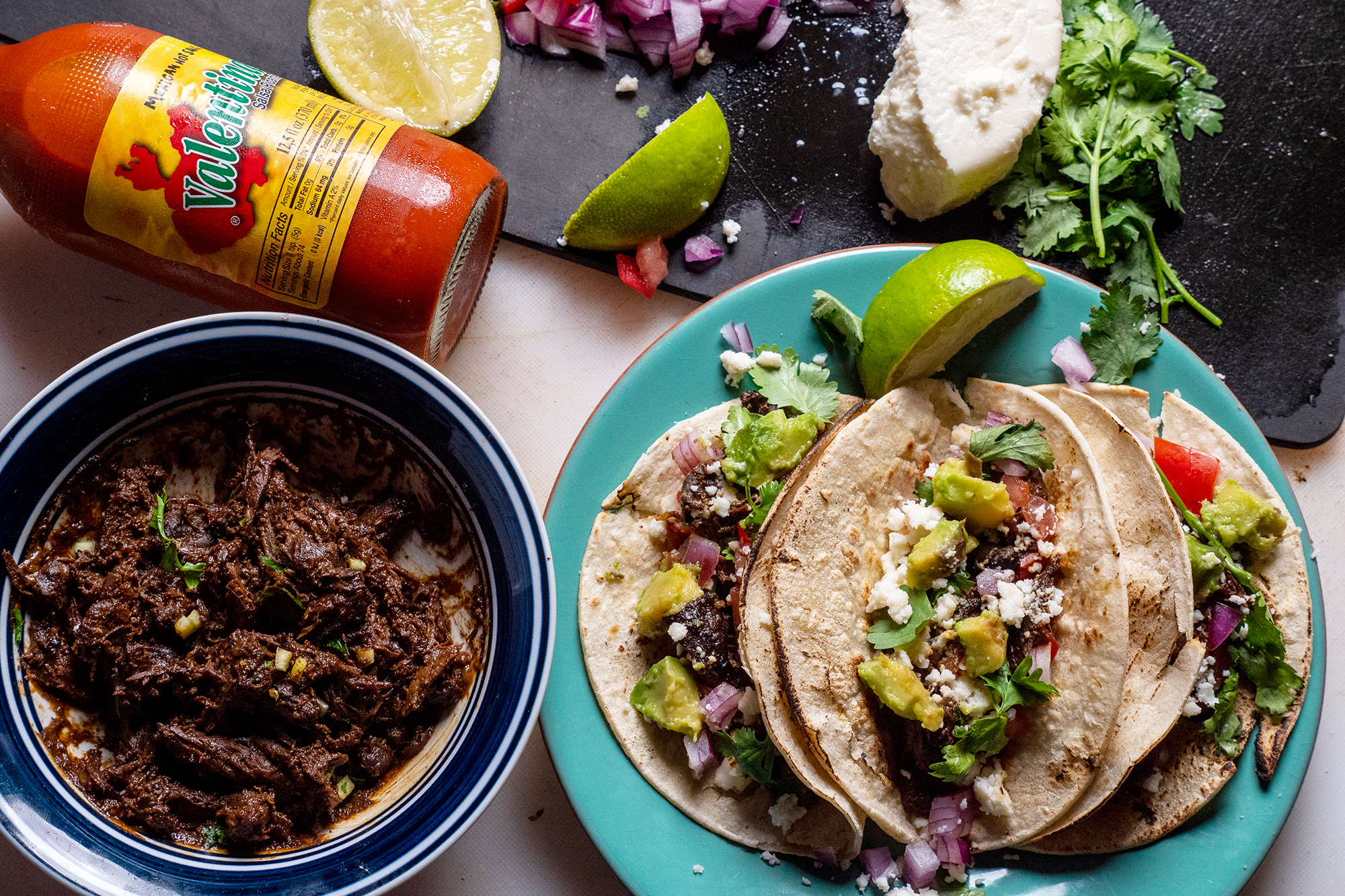 Read Next: Cheesy Good Classic Wild Dove Poppers