The shortlist of animals that can survive a fight with a grizzly, let alone win, is short for a reason (spoiler alert: humans aren't on it, even though 6% of Americans think they kick a bear's ass). But mountain goat versus grizzly? C'mon, man. It's not even a contest. Right?
Grizzlies are notorious for their ferocity and almost zombie-like ability to completely disregard pain, even after being shot, and charge into battle.
Mountain goats, on the other hand, are totally docile and don't charge into anything but treacherous terrain to escape danger. Or so we thought until a female grizzly was recently gored to death by a mountain goat.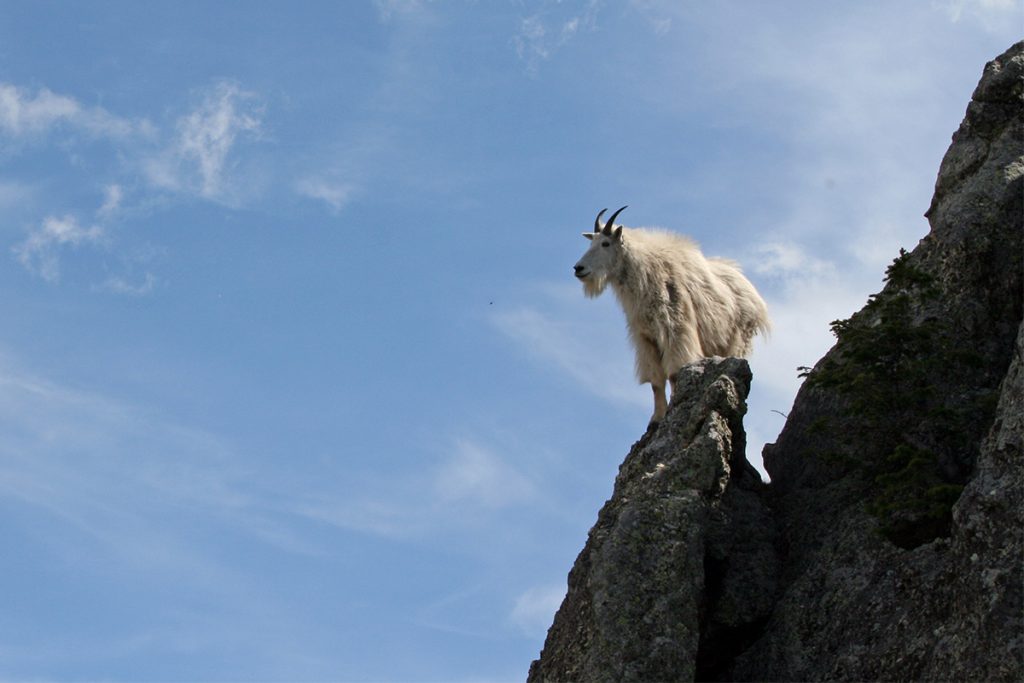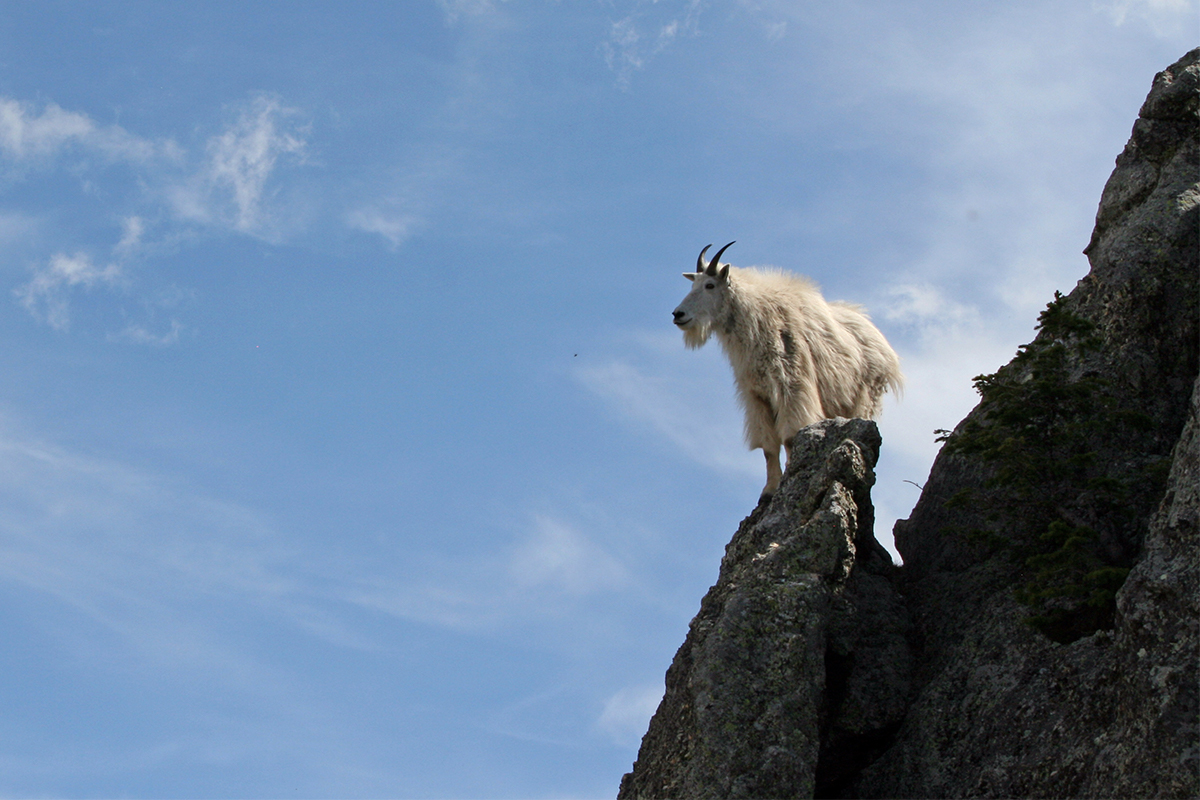 The small female grizz, weighing only 154 pounds and presumed to have no cubs, was found dead near Burgess Pass Trail near Field, British Columbia with wounds in her armpits and neck. David Laskin, a Parks Canada wildlife ecologist with the Lake Louise, Yoho, and Kootenay field unit, says the wounds were likely inflicted by a mountain goat defending itself from an attack.
"When grizzly bears attack, they tend to focus on the head, the back of the neck, and the shoulders of the prey. This attack usually comes from above," Laskin said. "The defensive response of a mountain goat would be to protect itself using its sharp horns."
While mountain goats are definitely on any grizzly's menu, their general habitat doesn't overlap very much since the goats prefer rocky ledges and bears would rather have more terra firma under their paws.
This video of a bear trying to reach a goat protecting her baby was taken in Yoho national park in 2018 and it shows the stark difference in the animals' home turf.
"Grizzly bear predation on mountain goats is relatively common, but this is the first case my colleague and I have ever seen," said Laskin.
Who knows if the goat would've had the same success if the bear was larger. Still, the fact that the goat said "not today," fought back, and came out on top is proof positive that nature is a hell of a lot tougher than we often give it credit for.
Read Next: How To Make Bear Brats