To many, the American Northeast can be summarized as the New York-Boston corridor — but there is so much more to see. From scenic coastlines to serious mountain ranges, there are many options for people who love the outdoors. Though this region has its share of sprawling metropolises, the woods are never far, even from Manhattan or Boston. And if you can't make it outside for longer or more serious treks, shorter hikes abound.
Whether you're an avid hiker, backpacker, angler, or hunter, the Northeast offers an unfathomable array of options. From Vermont and New Hampshire to Pennsylvania and New York, trails and woodlands offer an escape from the sprawling megacities.
And though not quite as majestic as the Brooks Range or the Wind Rivers, the wilderness areas of the east are strikingly beautiful in their own right. 
To find the outdoors, all you have to do is pick up your gear, step outside, and get to that trailhead. Ranging from simple day hikes to daunting long trails, here are four of the best places to hike in the Northeast.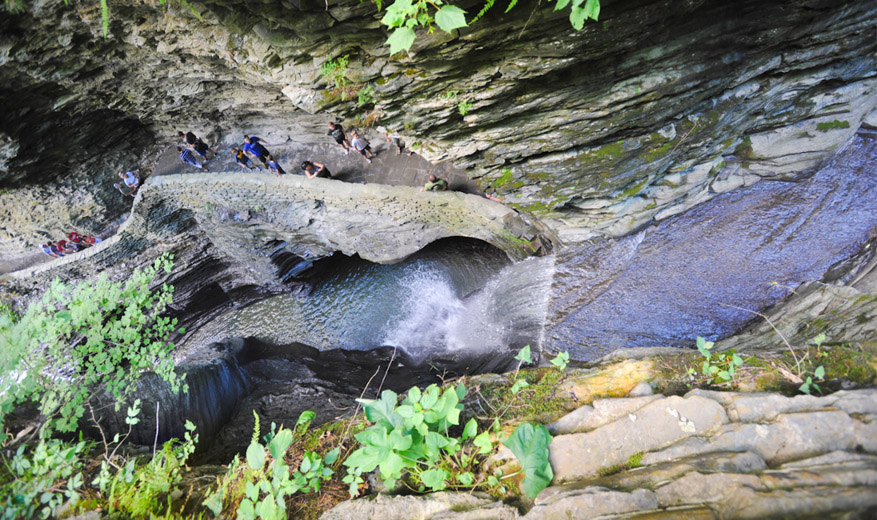 The Watkins Glen State Park Gorge Trail, New York
One of the most visually impressive and ethereal hikes in the East, the Watkins Glen Gorge Trail guides a hiker past 19 waterfalls and 200-foot cliffs. 
This trail isn't even that remote, and it's only about two miles long, making this trek ideal for families with children or pets. However, it's important to note that pets are not allowed on the Gore Trail itself due to space concerns. Keep the dogs to the side trail system.
The scenery of this upstate park is truly stunning. Walking through the series of cascades feels like something out of another world.
Situated in the Finger Lakes region of New York, the Watkins Glen area has plenty of other good options for hiking, too. Add to that the rainbow trout fishing in the area, and this place is just about perfect. A traveller can spend the night at the park's campsite, hike the trails the next day, and explore the area all before heading back home.
Though Watkins Glen State Park may be small, it more than makes up for that with spectacular waterfalls.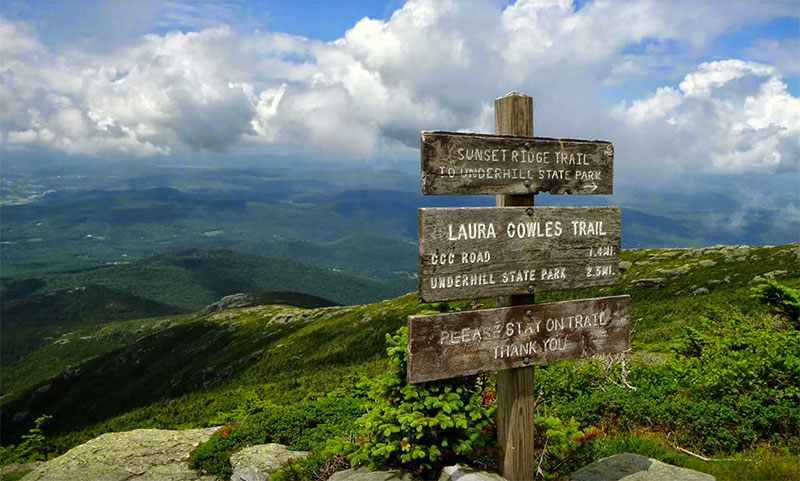 Mount Mansfield, Vermont
Rising to 4,393 feet, Mount Mansfield isn't just the highest point in Vermont, it's a challenging rock scramble with a spectacular view from the summit. When viewed from the side, Mount Mansfield looks somewhat like a face, and different parts of the mountain have names to match.
You can climb the Chin, the Adam's Apple, or the Forehead on a web of trails. Because of this, Mount Mansfield is a peak you can summit multiple times without repeating the route.
Mount Mansfield is also part of the legendary Long Trail, which runs north-south through the entire state of Vermont. If thru-hiking in New England is your thing, take the time to explore Mansfield. The ascent can be difficult, including a Class-3 rock scramble on some routes. Come prepared, and this is a rewarding ascent well worth the effort.


Katahdin, Maine
At the extreme north end of the Appalachian Trail looms Katahdin in Maine's Baxter State Park. But you don't have to finish the AT to climb this daunting mountain, which rises to 5,267 feet above sea level.
Katahdin actually means "main mountain" to the Abenaki, the native tribe of the area — and this peak deserves the name. Standing tall over the surrounding wilderness, this is not an easy hike, and you can expect the trip to take all day. Though the 4,000-foot climb is not for everyone, Baxter State Park has hundreds of miles of trails all worthy of attention.
As is so often true, there are many good trails here. Baxter State Park connects you to a vast network suitable for everything from day trips to backpacking adventures.
If climbing one of New England's finest peaks is enticing to you, pack your gear and gather your friends for a trip to Katahdin. Make sure to be ready for adverse weather at all times, and this will be a hike worth remembering.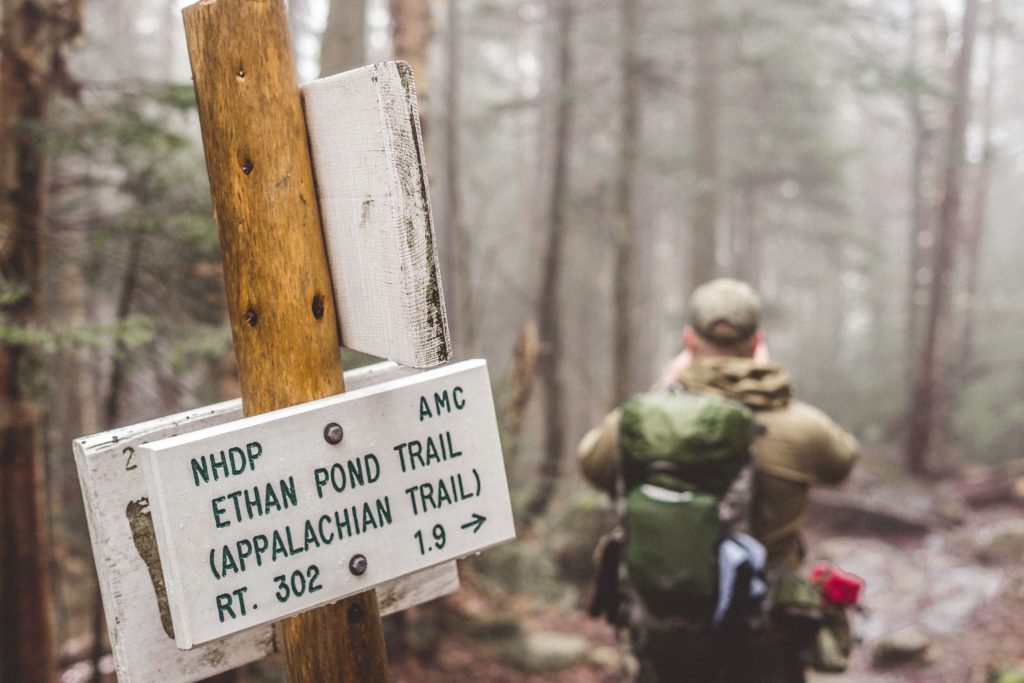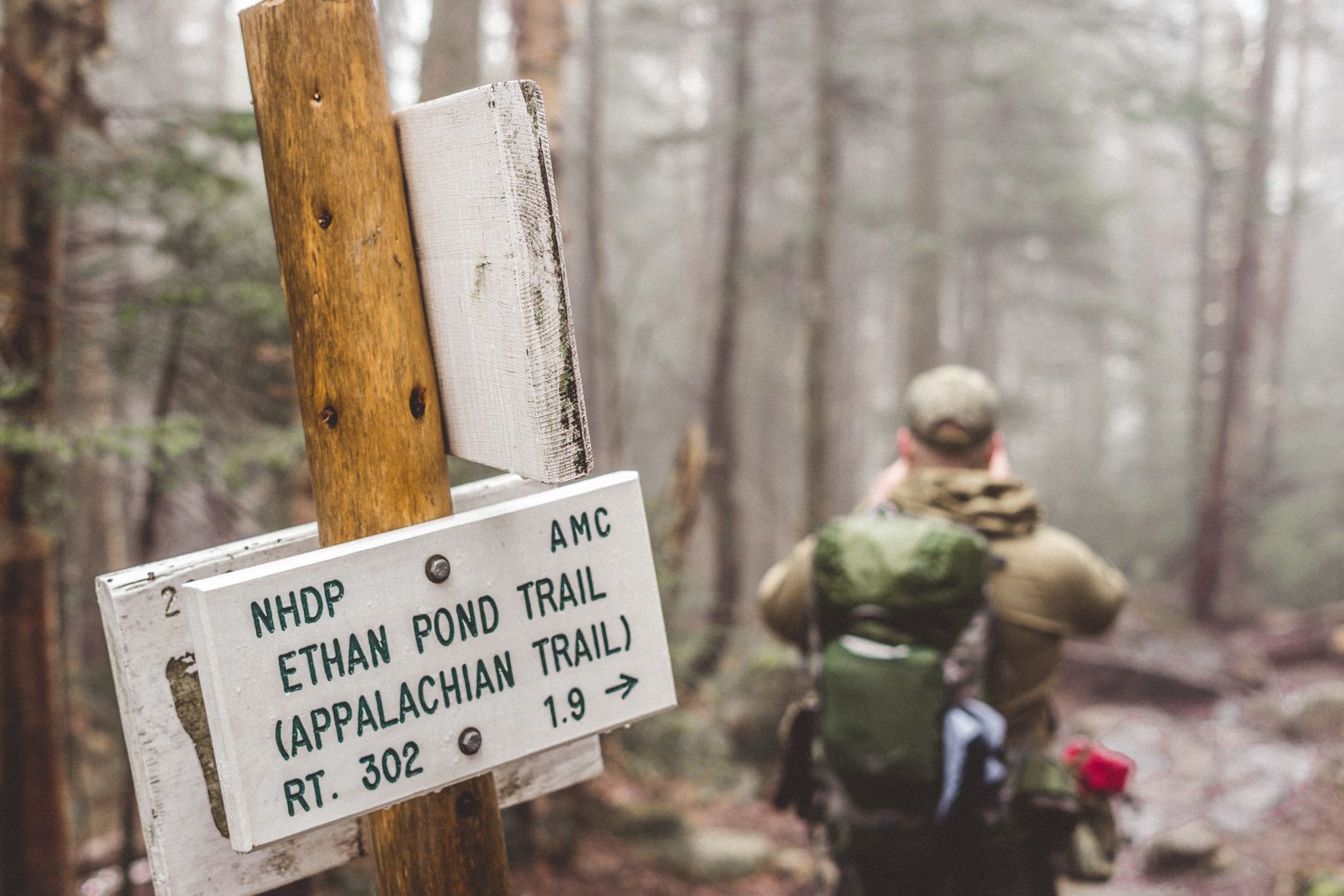 The Presidential Traverse, New Hampshire
No list of New England hikes would be complete without the Presidential Traverse. This legendary 23-mile trail spans 11 of New Hampshire's tallest peaks. The Traverse includes a whopping 9,000 feet of vertical elevation gain.
The Presidential Traverse is not for the faint of heart. Weather can be extreme, even in summer. Some adventurers plan to hike the entire trail in a day, though this is rare. For most, the best option is a three- or even four-day trip — fast enough to be tough, slow enough to take in the scenery and reduce overall risk.
And while you can camp off trail, there are also three huts in which you can reserve a bunk. This means that as long as you have a reservation, you don't have to carry full backpacking equipment on the trip.
Light weight is king, and these huts can keep gear out of your pack. Even if you don't have a reservation, you can top off on water at any of these huts.
If you want a challenging hike that gives you the best New England has to offer, the Presidential Traverse fits the bill. The terrain of New Hampshire can rival the Rocky Mountains, and that alone makes it special.
This article was originally published July 23, 2019, on Coffee or Die.