I was patiently sitting, hands nipped with cold, listening to my own breath and the occasional squeak sqwuak eek eek from Chad Mendes as he made turkey calls in the Kansas morning frost. We sat for hours, listening to the echoes of gobbles from far-off toms, or male wild turkeys, through the deep timber, but didn't have anything come into range.
Many hunters throughout the centuries have sat waiting just like Chad and I, calling for turkeys to bob their heads and prance, to show off their brilliant tails and puff their feathers. Ben Franklin once touted their intelligence, and that's exactly what makes them a challenging quarry to hunt. Maybe that's why the domesticated version of this bird became deeply associated with Thanksgiving. Or maybe it was the availability of farm-raised birds when wild turkey populations were at all-time lows in the early 20th century. Some might even say wild turkeys are smaller and tougher than their farm-raised cousins, but that's just not true.
Wild turkeys are worth the hunt, and they're certainly more satisfying to cook and eat than their mass-produced counterparts. This Thanksgiving, abandon the grocery store aisles, head into the woods with shotgun or bow in hand, and hopefully you'll come home to feed your family and friends a North American wild turkey.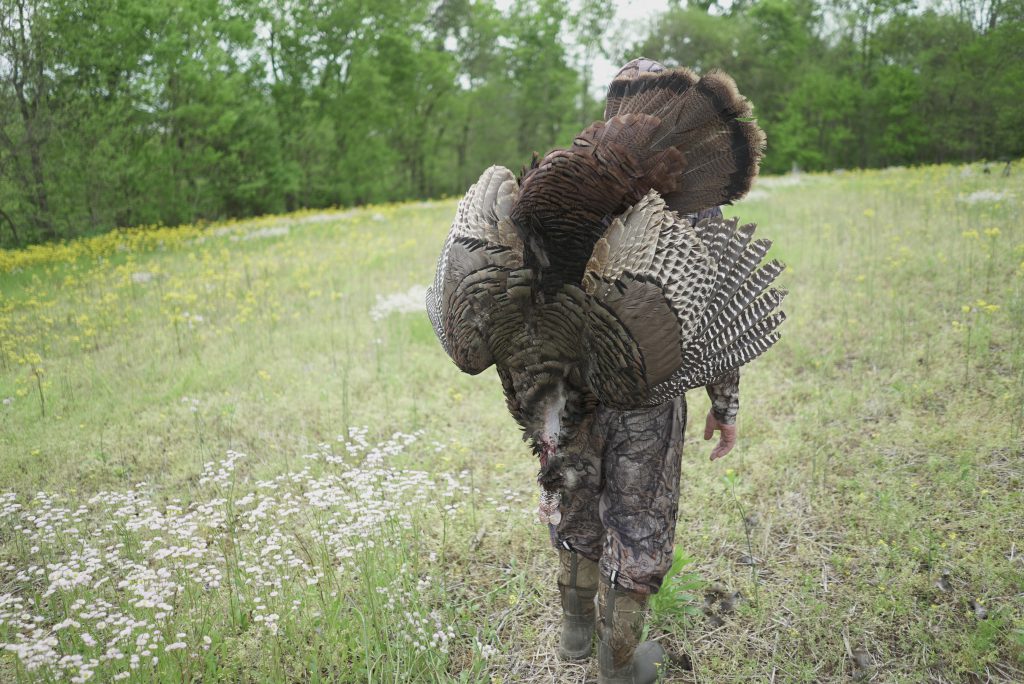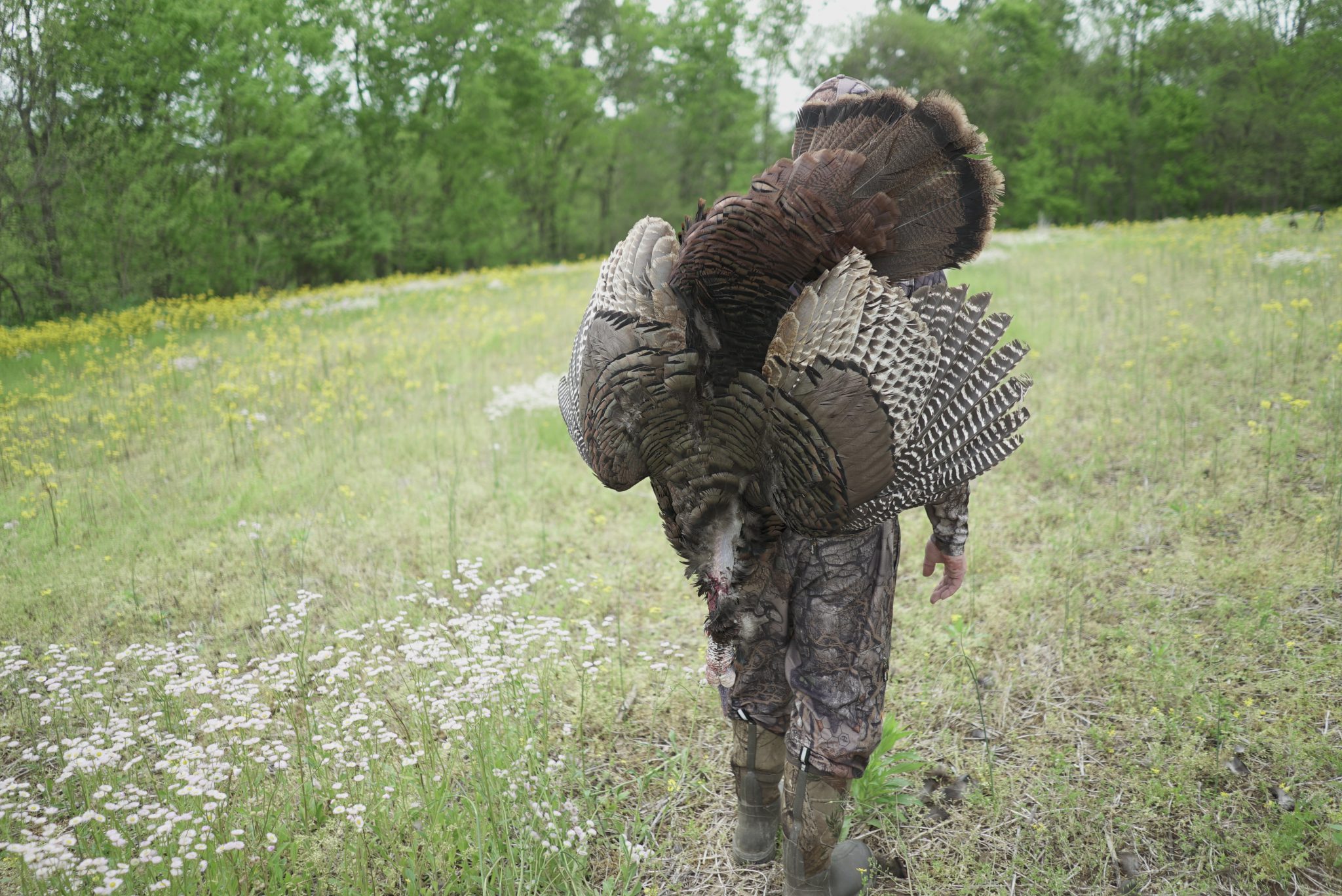 What you'll need for tomorrow's dinner, feeding four (substitute as necessary): 
1 wild turkey

1 cup coarse salt

1 cup brown sugar

1 gallon water 

Brining bucket, or a pot big enough to brine a whole turkey in

Bottle of extra-virgin olive oil

3 sprigs fresh rosemary

6 sweet potatoes 

Sea salt

Tricolor peppercorns, freshly ground

1/2 stick unsalted butter

Fresh sage 

12 rainbow carrots, peeled

1 baguette

1 whole lemon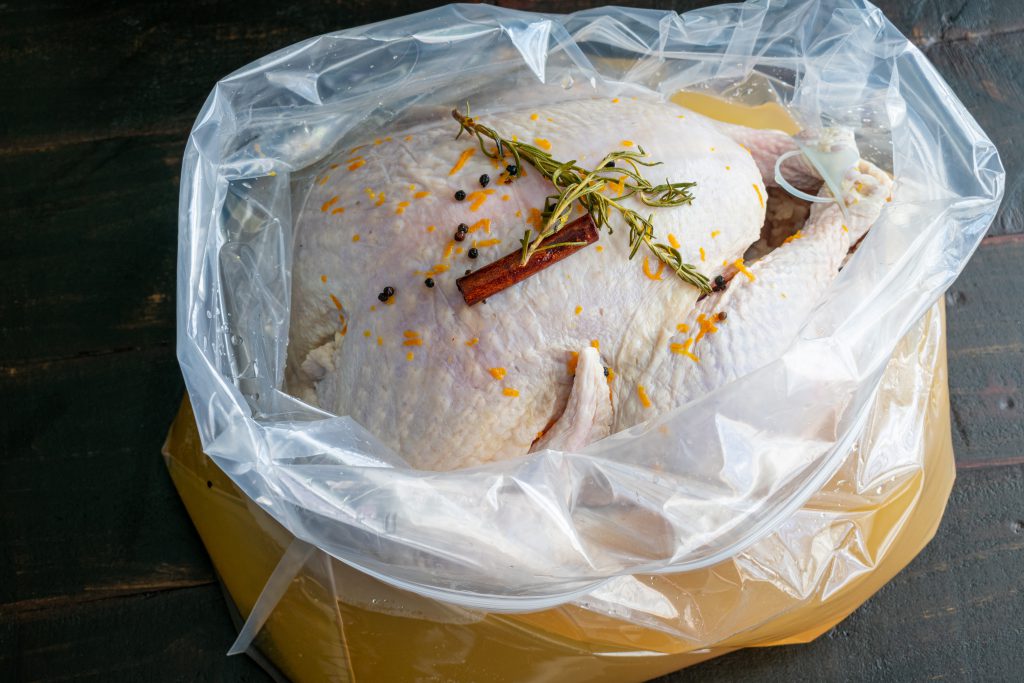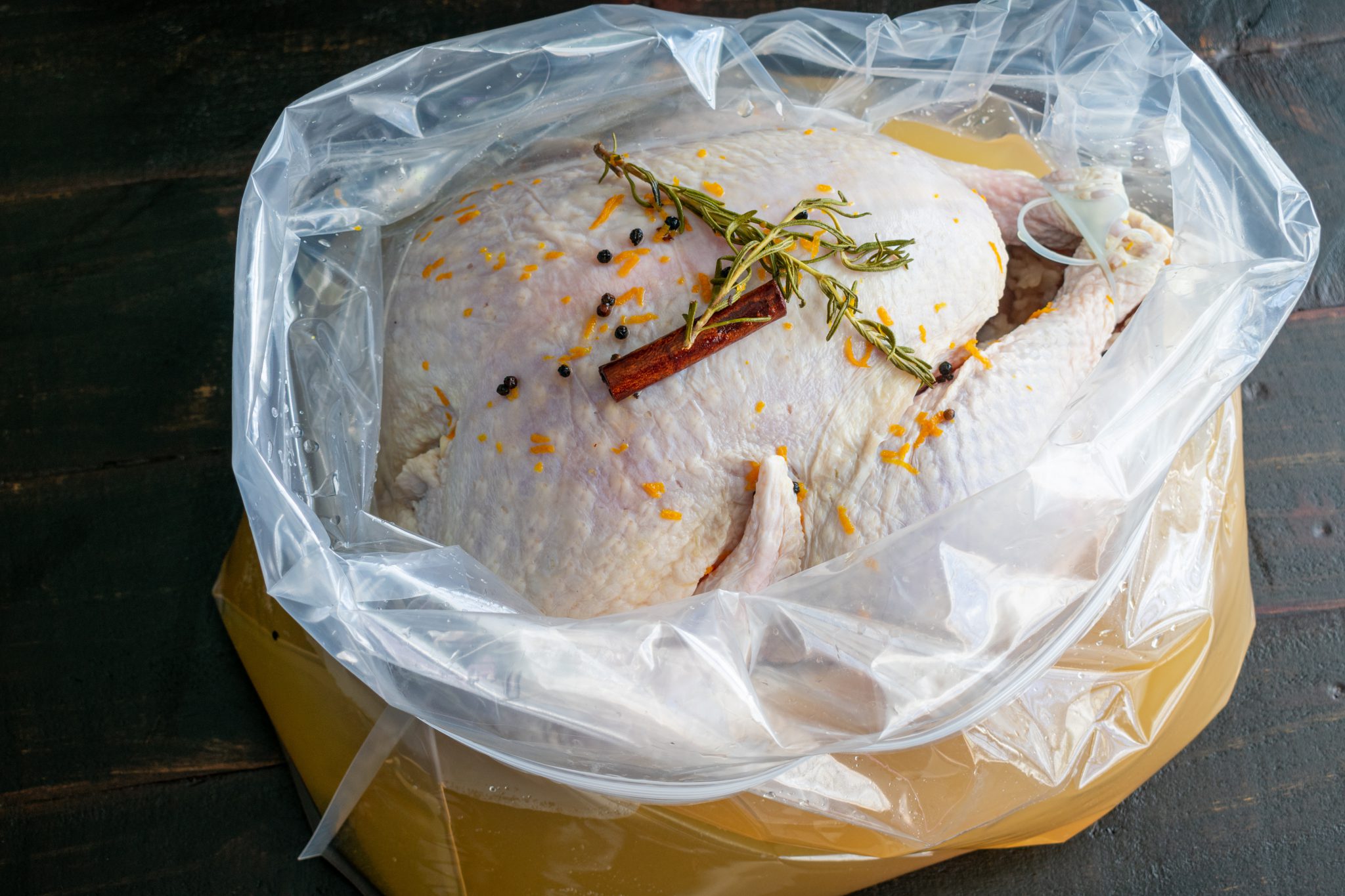 Day one: Brine, brine, brine! I love to brine meats, especially wild game. If your tom was frozen, defrost it well ahead of time. Gather 1 cup of coarse salt, 1 cup of sugar, 1 gallon of water, and the bucket. Pour in your 1:1 mixture of salt and sugar, then 1/4 gallon of water, and mix well to dissolve. Place your turkey in the bucket and then fill it the rest of the way with the remaining water. Let sit overnight. This will give you the juiciest turkey possible. 
Day two: Prep your goodies and think about the meal you're about to serve — well, in several hours. In a small bowl, pour a good bit of olive oil (1/4 to 1/3 cup). Pick the leaves off your rosemary and chop them coarsely. Add to the olive oil and set aside.
Preheat your grill (I use a Traeger) to 350 degrees. Grab that turkey out of the brine and pat it dry. Rub the olive oil and rosemary mixture liberally over your turkey. Place the bird in a large oven-safe pan, breast side down. Set it on the grill. Cook for approximately 2 1/2 hours total, or until the juices run clear when you cut into the hip joint. Make sure to baste the turkey every 30 minutes after the first hour with the juices in the pan.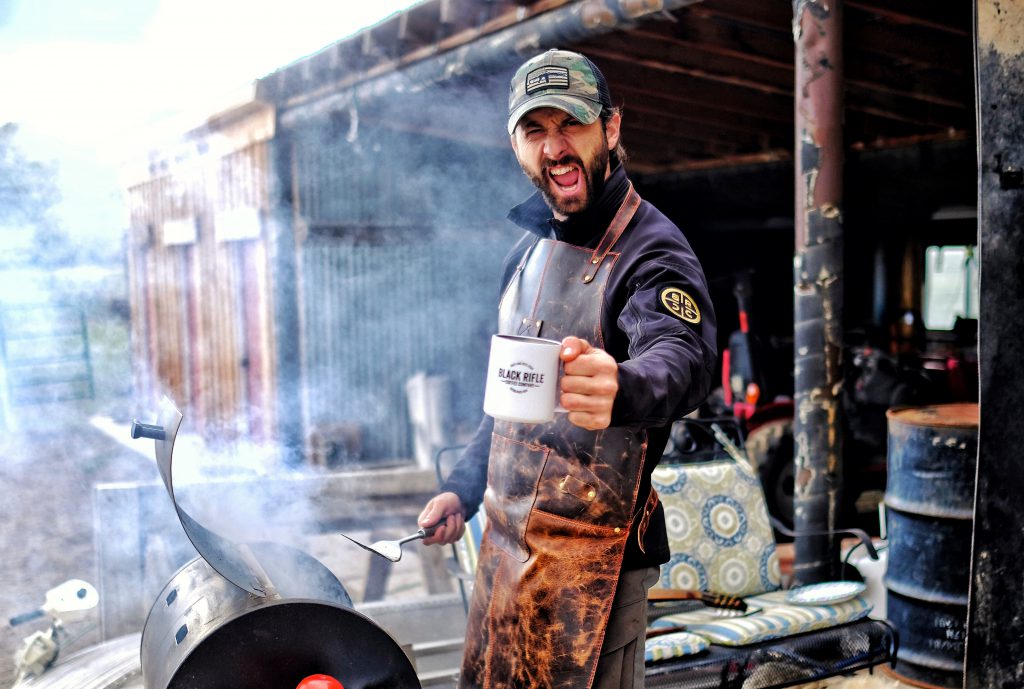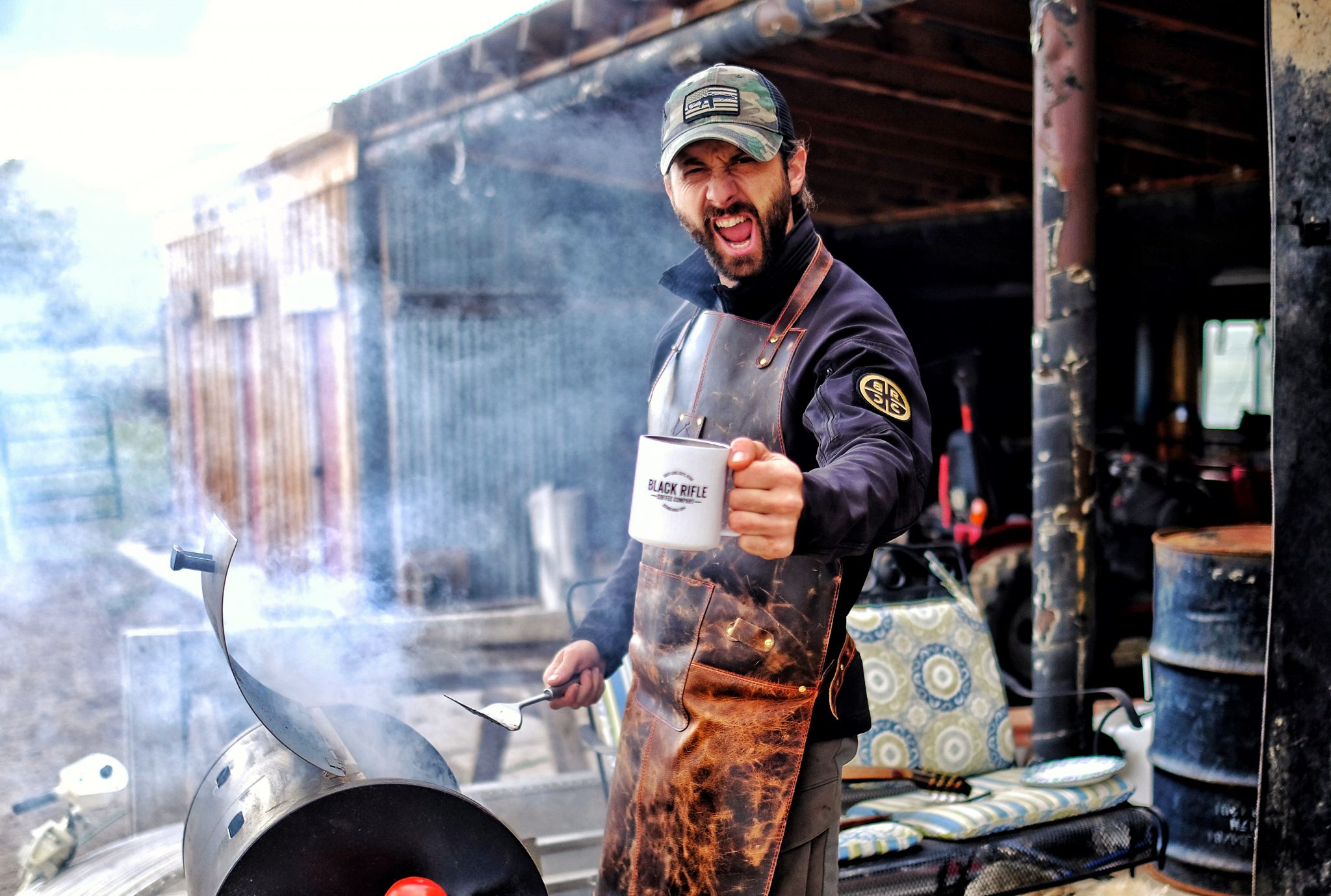 When the turkey has been cooking for about an hour, turn your oven up to 425 degrees. Grab your sweet potatoes, which will roast for 35-40 minutes. Peel and chop to roughly 1-inch cubes and toss with olive oil, sea salt, and pepper. Put them on a large sheet pan and add to the oven. These will need to be tossed every 15-20 minutes until fork done (that being when you don't have any resistance from a fork poking into it). 
While your sweet potatoes begin to cook, chop your 1/2 stick of butter into cubes and put them in a saucepan over low heat. While this melts, make sure your carrots are peeled and split lengthwise in halves. Once the butter is nearly all melted, take 3 sage leaves, crush these between your fingers to get the fragrance going, and place them in your pan. Turn the heat up and place the carrots in your sage butter. Cook your carrots until there is just barely a bite of crispness left in them, approximately 30-40 minutes. Add salt and pepper to taste.
About 10 minutes before your sweet potatoes should be done, cut your baguette into rounds. Rub warm butter from your sage and butter pan into the tops of each. Set these on a foil-lined pan and in the oven for 10 minutes alongside your sweet potatoes to brown and crisp up.
Everything should be about done around the same time, and you should be rewarded with a tasty, juicy turkey, warm and soft roasted sweet potatoes, sage-butter-dripping rainbow carrots, and crispy baguette rounds. Enjoy!