On Dec. 21, 1943, Lt. Leon Crane was conducting a flyover of the Alaska interior when one of the engines of his B-24 Liberator malfunctioned and caused the aircraft to spiral out of control. Crane grabbed a parachute and dove from the open bomb bay doors into the frigid Alaska wilderness, the lone survivor of the crew.
Despite his initial good fortune, Crane would endure another 84 days in the wilderness before being rescued. Initially, Crane had only a Boy Scout knife and some matches as survival equipment and fashioned a makeshift bow to hunt game. The bow was largely ineffective, and after nine days of failed hunts, Crane was nearly dead.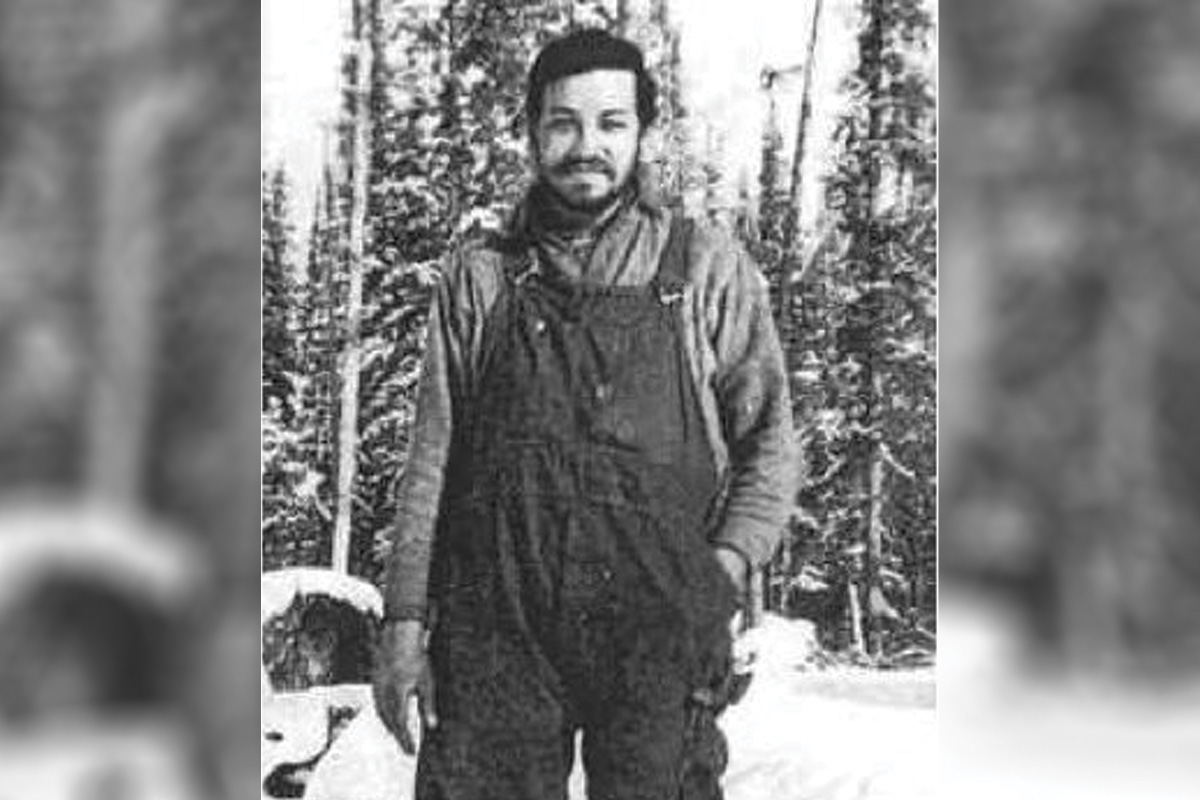 He set out and, by luck, managed to find a trapper cabin that had food, supplies, and most importantly a rifle. Crane used this rifle to hunt game, which sustained him long enough to be rescued. Had he not found a firearm, he surely would have perished in the brutal Alaska interior.
Firearms are important tools when it comes to survival. Used for both sustenance and defense, a rifle can be the defining factor for surviving long stretches in the wilderness. The United States Air Force has made many attempts over the years at providing aircrews with a rifle suitable for such a task, and we've compiled a list of some of those purpose-built survival rifles.
Here are five survival rifles used by Air Force crews.
---
Savage-Stevens Model 22-410
A combination rifle utilized by the U.S. Army Air Corps as a survival weapon for aircrews during World War II. Introduced in 1938, the basic model in .22 LR over .410 gauge weighed 7 pounds and had two 24-inch barrels, with an overall length of 41 inches. The upper rifle barrel could also be chambered in .22 WMR, .22 Hornet, .222 Rem., .223 Rem., .30-30 Win., .357 Magnum, or .357 Max; the lower shotgun barrel, in 20 or 12 gauge.
---
Harrington and Richardson M4
Designed after World War II, this bolt-action .22 rifle was specifically developed as a survival weapon for downed aircrews to utilize for hunting small game. In an attempt to optimize the firearm for storage on an aircraft, the M4 was fitted with a removable 14-inch barrel and utilized a sliding wire buttstock similar to that on the M3 "Grease Gun." With the stock collapsed and the barrel removed, the overall length was less than 14 inches and its overall weight was approximately 4 pounds.
---
The U.S. Air Force M6
In 1952 the Air Force approached the Ithaca Gun Company with a request for a new survival weapon for its aircrews and was presented with the M6. A combination rifle similar to the Stevens 22-410 but with a modern construction similar to the M4's, the M6 was built predominantly of stamped steel and featured two 14-inch barrels. It had a "trigger bar" under the wrist to allow firing while wearing heavy gloves and a storage compartment in the stock for spare .410 shotshells and .22 rounds.
---
Armalite AR-5
The AR-5 is a lightweight bolt-action takedown rifle, chambered in .22 Hornet, that Armalite developed for the Air Force in 1954. The Air Force put out a request for a compact and lightweight rifle to outfit survival kits for its new XB-70 manned bomber, as the M4 and M6 rifles were no longer in production. It officially adopted the AR-5 in 1956.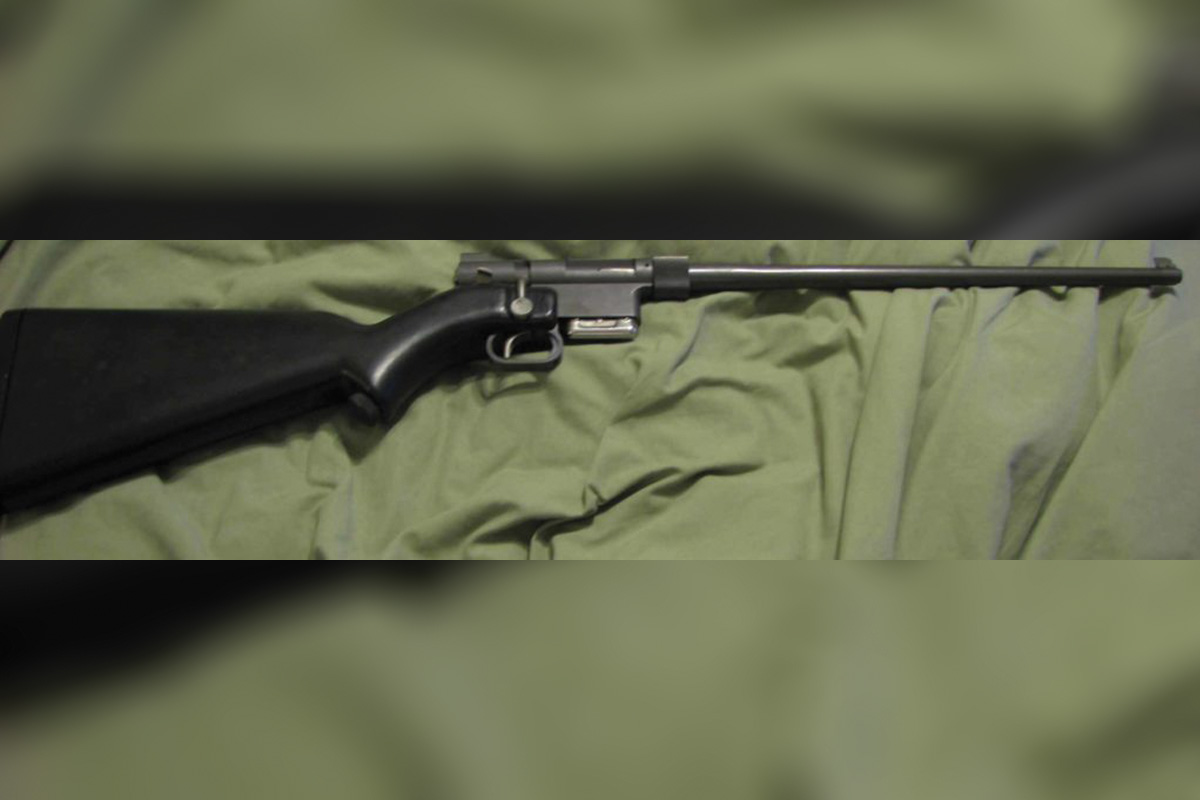 The rifle was made from lightweight plastics and aluminum alloys, and all working parts could be broken down and stored within the hollow plastic buttstock. When stowed in this manner, the rifle was able to float. Unfortunately, the XB-70 fleet was canceled, and the Air Force never received funding for more than a dozen test models of this rifle. Armalite followed it up with the semi-auto .22LR AR-7 survival rifle, which has been sold on the civilian market for decades and is currently made by Henry Repeating Arms.
---
GAU-5A Aircrew Self Defense Weapon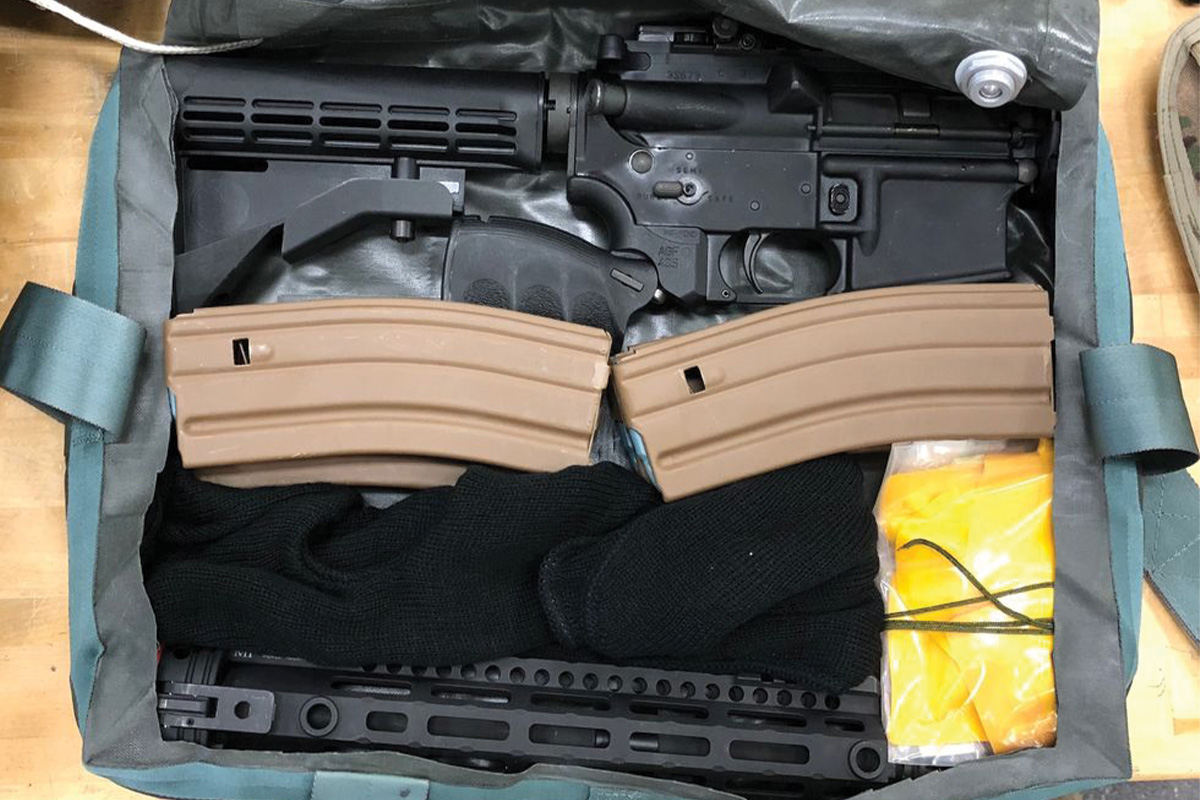 Known as the GAU-5A, the 7-pound, semi-automatic rifle is similar to the M4 carbine and was designed by the Air Force Gunsmith Shop as additional firepower for downed aircrew. This compact and capable rifle is able to be broken down to fit in an aircraft ejection seat survival kit (in a compartment measuring 16 by 14 by 3.5 inches) with four spare magazines. It can be assembled and fired in 60 seconds with no tools. The rifle utilizes standard 5.56 mm rounds and is capable of hitting a man-sized target at 200 meters.
This content was originally posted by Coffee or Die in August 2021.
---
READ NEXT – Teddy Roosevelt Ran a Suppressor on Three of His Hunting Rifles