The airguns of today are not what they were when you were a kid plinking cans behind your parents' house. The modern airgun is powerful, and some are capable of launching heavy .50 caliber projectiles very accurately. They are fine-tuned hunting tools that require care and maintenance to ensure flawless operation year after year. And since they have metal components, regular airgun cleaning is a necessity.
Like firearms, their exposed steel parts and bores made of steel or brass are prone to rust and corrosion. Unlike firearms, there are some specific ways to combat rust in air rifles.
---
Dealing With Surface Rust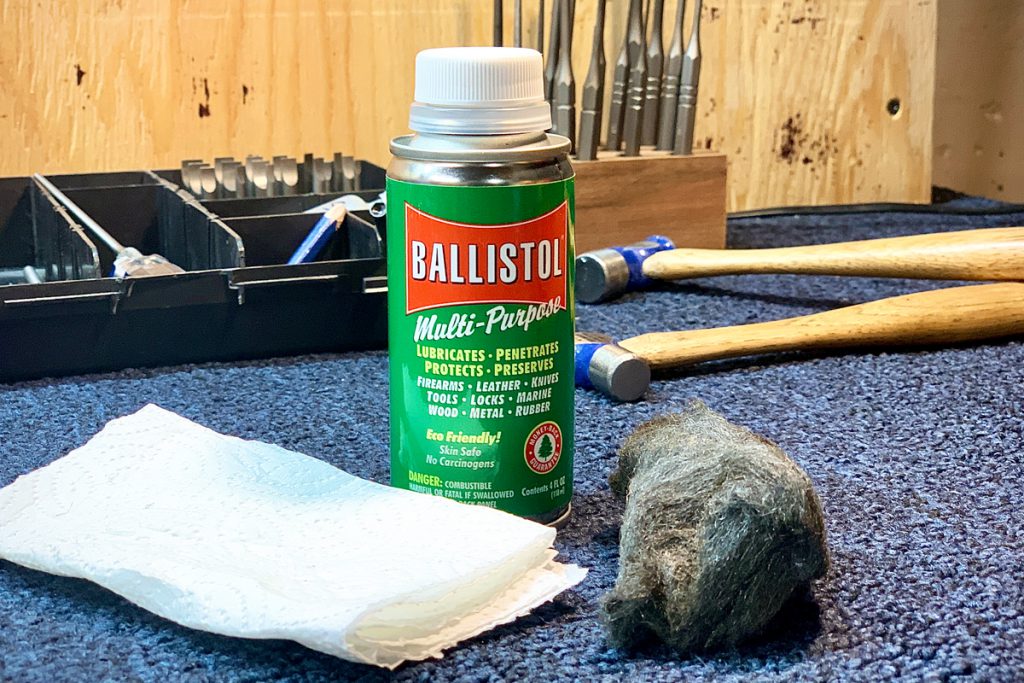 RELATED: Teddy Roosevelt Ran a Suppressor on Three of his Hunting Rifles
---
Those who live in humid areas are very familiar with surface rust removal. That ugly orange fuzz that grows on your beautiful blueing is a sign of neglect. Fortunately, removing light surface rust is easy.
Tom Gaylord of Pyramid Air highly recommends Ballistol to tackle this job. Spray some on the surface of the airgun and let it sit for about 30 minutes. Then, vigorously rub the affected area with a paper towel or a shop rag. The orange of the rust should be coming off on the rag as you scrub. Repeat as many times as necessary. This process works great for light rust, but it won't be enough for heavier corrosion.
If the paper towel doesn't work, move to "0000" or "four-ought" steel wool. Once again, apply the oil or Ballistol to the affected area, let it sit, and lightly rub. This pressure should be no more than the weight of your hand. You can remove the bluing by using this method, so tread lightly.
RELATED: Where Have All the Side-by-Side Shotguns Gone?
---
For more severe cases of rust, polishing with emery cloth is necessary. Only go this far if you absolutely have to, as the metal will almost certainly need to be refinished once the rust is removed. For that, it's best to seek out a gunsmith with airgun experience for professional results.
These processes will work for small internal parts too. If heavy rust is present internally, you need to be careful which parts you are hitting with the emery cloth. The cloth removes material with every swipe, and many internal parts have tolerances that, if changed, will affect the airgun's performance.
---
Cleaning an Airgun Bore
There are many ways to clean the bore on an airgun and just as many opinions about how often it should be done. You will hear everything from "don't clean it at all" to "clean it after each use."
While airgun bores don't have to contend with fouling from ammunition, most air rifles have rifled bores. Those lands and grooves can attract moisture if not properly cared for, and water inevitably leads to rust, which can degrade accuracy.
Although many airgun barrels have the same types of rifling as firearms, they are made from much softer steel and sometimes brass. Therefore, traditional gun cleaning methods should not be used on the bores of airguns. For instance, most manufacturers recommend that you do not use solvent.
RELATED: Is The New Garmin Digital Range-Finding Bow Sight Ethical?
---
Airgun bores are made of mild steel that is easily damaged and should be treated as such. Before following the steps below, check the accuracy of your rifle. If it is shooting well and the rust isn't too severe, it may be best to leave it alone.
If your barrel is made of brass, you don't have to worry about rust, as brass simply doesn't rust, but it can corrode over time.
For steel barrels:
Using an adequately sized copper bore brush. Apply gun oil lightly and scrub the affected area 10-15 times. Do this from the breech end of the airgun and be careful not to damage the muzzle end of the barrel.
Run several dry cleaning patches through the bore to pick up any debris.
Inspect the barrel to see if the rust was removed
Repeat as necessary.
Another option is cleaning pellets. These are felt-based pellets that are simply shot through the bore. They do a good job cleaning out light corrosion or gunk. Some pellets have mild abrasives embedded, which clean a bit deeper than pellets made of felt only.
RELATED: Black Powder Is Sadly No Longer Made in America
---
Many airguns have an O-ring inside the bore to help get a good seal during firing. It is possible to damage the O-ring during this process, so be careful or remove it, if possible, during the cleaning process.
---
How to Prevent Future Rust
Keep up to date with your airgun's maintenance, lubricating hinge points, and seals, as outlined in the user manual.
Apply a light coat of oil on the exterior surfaces to fend off corrosion when storing the gun. Oil should never be applied so heavily that it beads up or runs. Wipe it down after handling.

Never store an air rifle in a foam-lined case for an extended period of time. The foam, in most gun cases, holds moisture and will cause rust.
The good news is that most airgun pellets are slightly lubricated, meaning they are already working to prevent corrosion in one way or another. But for long-term storage, run an oil-coated patch through the bore. Before the gun is used again, run a dry patch through to soak up any excess oil.
---
Read Next: Hunting History – How Firearm Tech Changed the way Americans Hunt