Winter waterfowl hunters are no strangers to lousy weather. Unfortunately, the weather turned deadly this past weekend in many places throughout the South and Midwest, including in Tiptonville, Tennessee, a premier duck hunting destination, as tornadoes chewed their way across the region. Among the 90 confirmed dead and 150 missing in the aftermath of Saturday's storms (numbers that are expected to rise over the coming days), two hunters were killed in Tiptonville and a third is still missing.
In total, more than 30 tornadoes touched down in at least five states, including Arkansas, Tennessee, Missouri, Kentucky.
Jamie Hall traveled from Tallahassee, Florida, to Reelfoot Lake State Park, just north of Tiptonville in Lake County, with seven other friends and family members to duck hunt for the weekend.
The group was staying at Cypress Point Resort when the weather started to deteriorate. Jamie Hall, his brother, Stephen Gunn, and his 12-year-old nephew, Grays, had hunkered down in their room, while the rest of their group went to the clubhouse to watch the storm.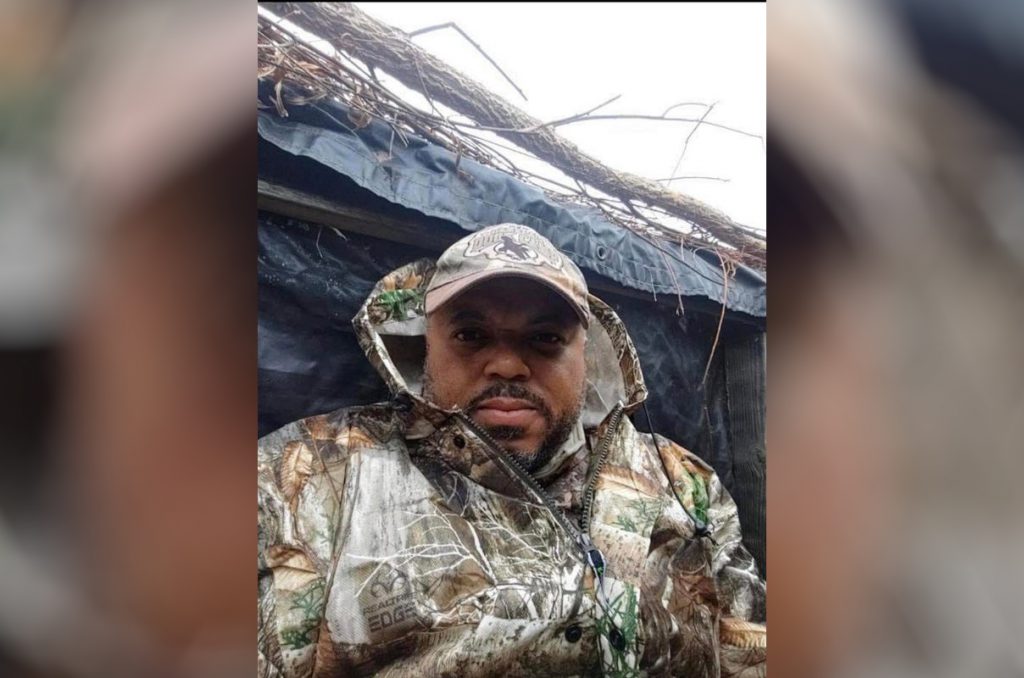 RELATED: A Thanksgiving Duck Hunt Miracle
The father and son were killed when the tornado bulldozed its way through the resort. Hall is still missing, according to his daughter, Ashleigh Hall.
"We still haven't located him or heard from him," Hall's daughter told tallahassee.com outlet. "We're from Florida, so we're used to staying put during a hurricane, but tornadoes are different, and they didn't expect a tornado to hit the hotel as directly as it did."
Ashleigh said family members were traveling to Tiptonville on Saturday to help look for her father.
Reelfoot Lake was formed by a series of earthquakes in 1811 and 1812 and is known for its world-class duck hunting, especially in the winter. Located just east of the Mississippi River and Missouri border, the lake sits in the heart of the Mississippi Flyway — an immense migration corridor for waterfowl.
Hundreds of thousands of migrating birds dump into the shallow, timber-filled 18,000-acre natural lake each season. Hunters from all over the country follow suit.
Unfortunately, the December tornadoes caught all of them off-guard.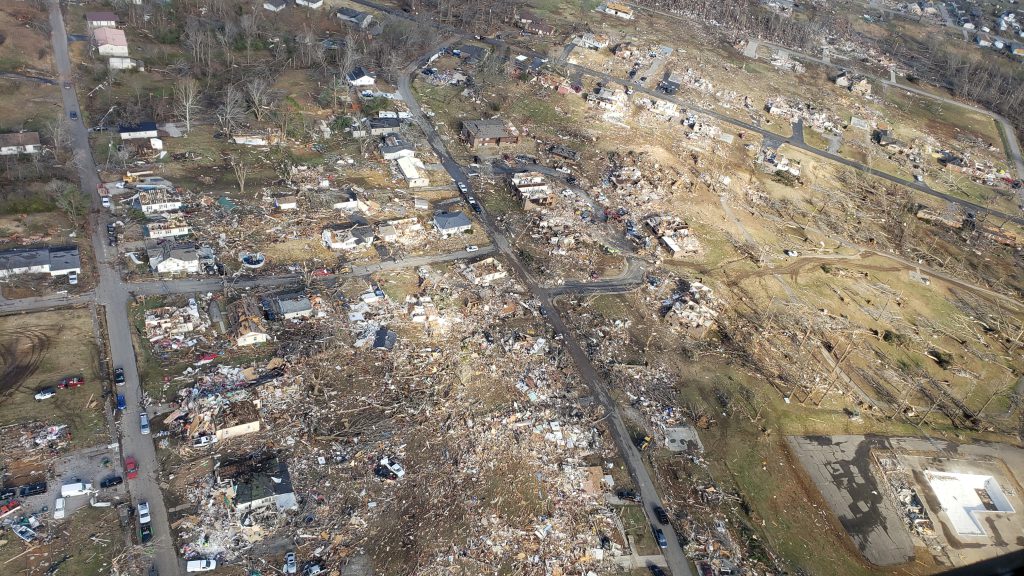 RELATED: Waterfowl Starter Kit: Everything You Need to Slay Ducks and Geese
Hunters Aid in Rescue Efforts
Todd Smith, a resident of Belton, South Carolina, was also at Cypress Point with several friends when the tornado hit. The men were in their hotel room when they thought they heard a freight train outside.
The wind ripped their door from its hinges as they took cover by their beds. According to Smith, he and his friends spent all night following cries for help and pulling people from the wreckage. Everyone was moved to a local high school and only minor injuries were reported by his group.
Brett Harris traveled with buddies from Manchester, Tennessee, to Tiptonville to hunt last weekend. He recalled the moment the tornado struck.
"We watched it come across the cornfield behind the house," Harris said. "It turned and came right for us. We started grabbing mattresses and pillows and couch cushions. We had four walls around us then the next [moment] we didn't, and we kind of went sliding off into the yard, and all you can do is grab on to each other and pray."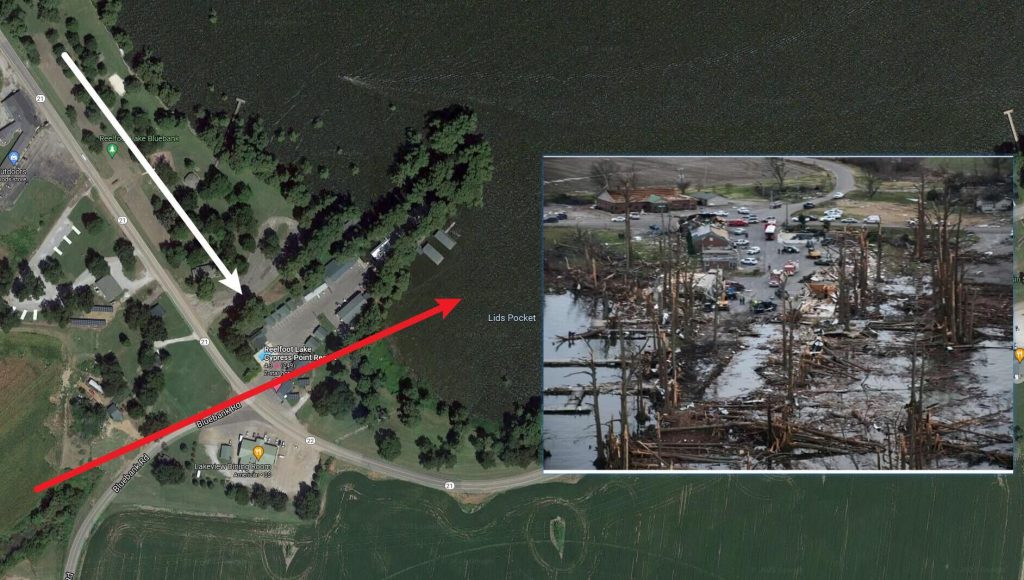 RELATED: The John Oliver Duck Stamp Segment is Good For Hunters
A group of hunters from Central Texas survived the Tennessee tornado in their hotel room only to emerge afterward and find the area around them had not.
One of the men, Cayden Rawls, who is a firefighter in his hometown, said he saw the trailer park across the street had been completely leveled.
"We opened the door, and everything was black and gone," Rawls said. "There was a camper in our parking lot. The whole trailer park was wiped out. I didn't see anyone else."
He spent most of the night searching through the rubble for survivors before the local sheriff's office arrived and took over.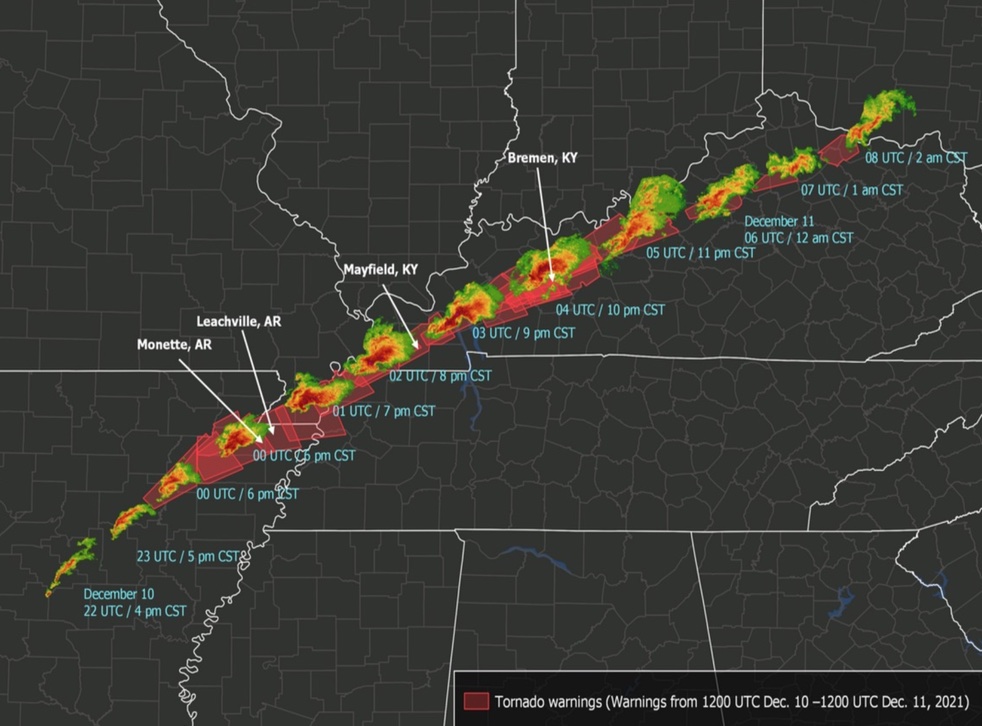 More than 30 tornadoes formed in five states during the massive weather event, including one powerful, long-track twister that alone tore a 250-mile swath of destruction from Arkansas to Kentucky, and killed at least 90 people, with the official death toll in Kentucky along reaching almost 70 people at the time of this posting.
Kentucky Gov. Andy Beshear addressed the scale of loss.
"There are another 105 unaccounted for throughout the state," Beshear said. "This is the most accurate count we have. it may be weeks until we have final counts on both deaths and levels of destruction."
Search and rescue efforts continue throughout the shattered communities.
Read Next: Offscript Q&A With Lee Kjos: Outdoor Photographer, Waterfowl Legend