Finding the perfect Father's Day gift is pretty freakin' hard. What do you get the dude who has absolutely everything? Just stopping to pick up some last-minute, slightly wilted gas station flowers might cut it for Mom, but we promise Dad isn't falling for it. (He actually invented that move.)
If you want to get Pops a gift he'll love — and actually use — we've got you covered. We've compiled this list of rad gifts that even the most geared-up dads on the planet will totally appreciate.
---
5.11 Defender-Flex Straight Jean
Price: $67.98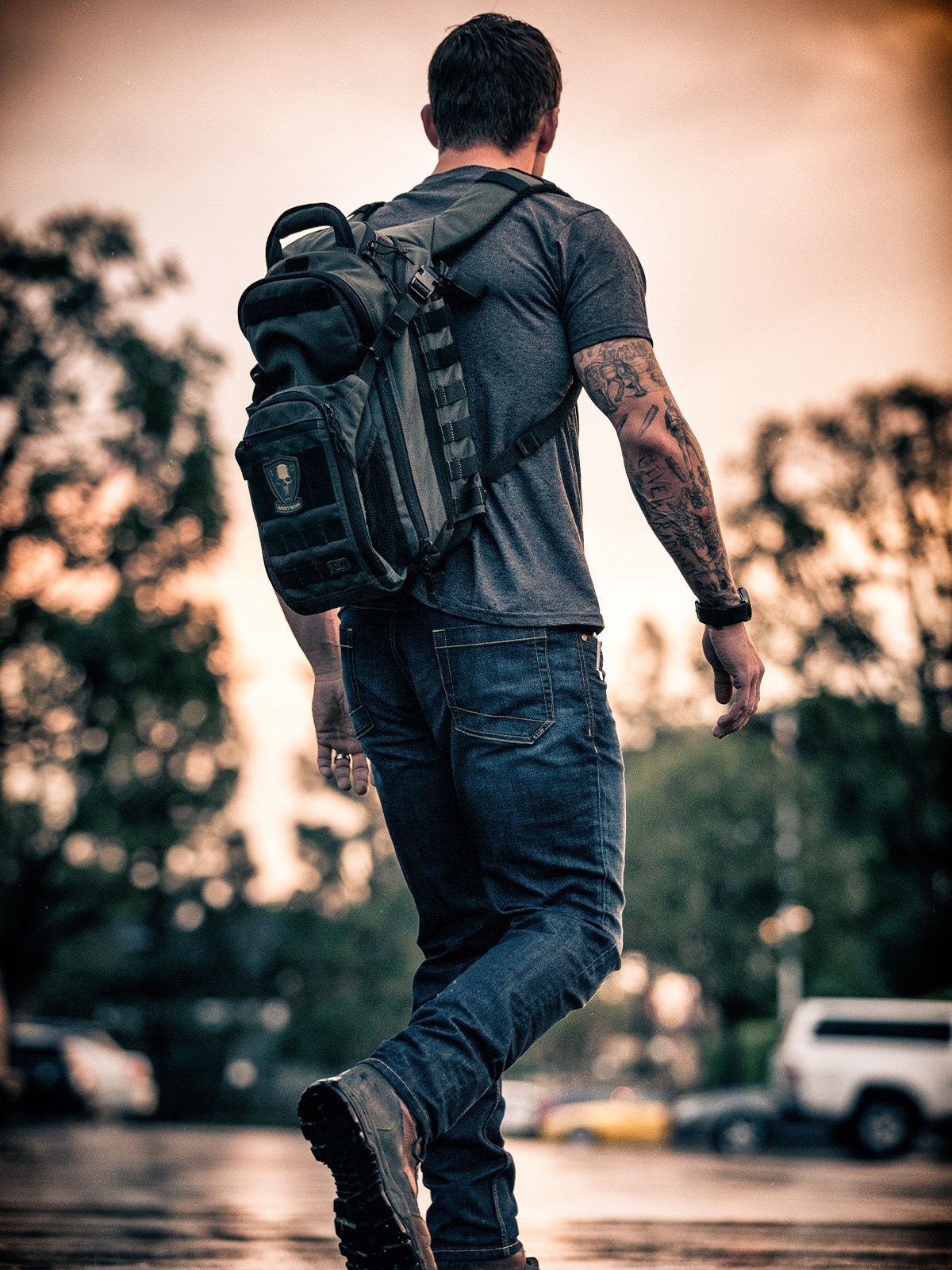 Stop Dad from looking like a nerd and wearing tactical pants in public. Thanks to 5.11's Defender-Flex jeans series, there's no need to sacrifice comfort for everyday carry abilities. I won't wear any other jeans ever again. These jeans are made with an innovative cotton/polyester blend with T400 mechanical stretch denim.
Being gifted with thunder thighs taught me to hate wearing jeans until I tried the Defender-Flex Jeans from 5.11 Tactical. Not only do they fit extremely well, but the stretch makes them extremely comfortable, and you can still feel functional in them.
The belt loops are reinforced to help support thicker belts and the weight of holsters. In addition to the traditional 5 pockets you find on jeans, there are two extra back yoke utility drop pockets which are great for storing extra mags. Help Dad look cool and stay comfortable and grab him a pair. –Mike Herne
RELATED — Fishing Waders Buying Guide: Everything You Need To Know
---
Axil XCOR Wireless HearPro Buds
Price: $349.99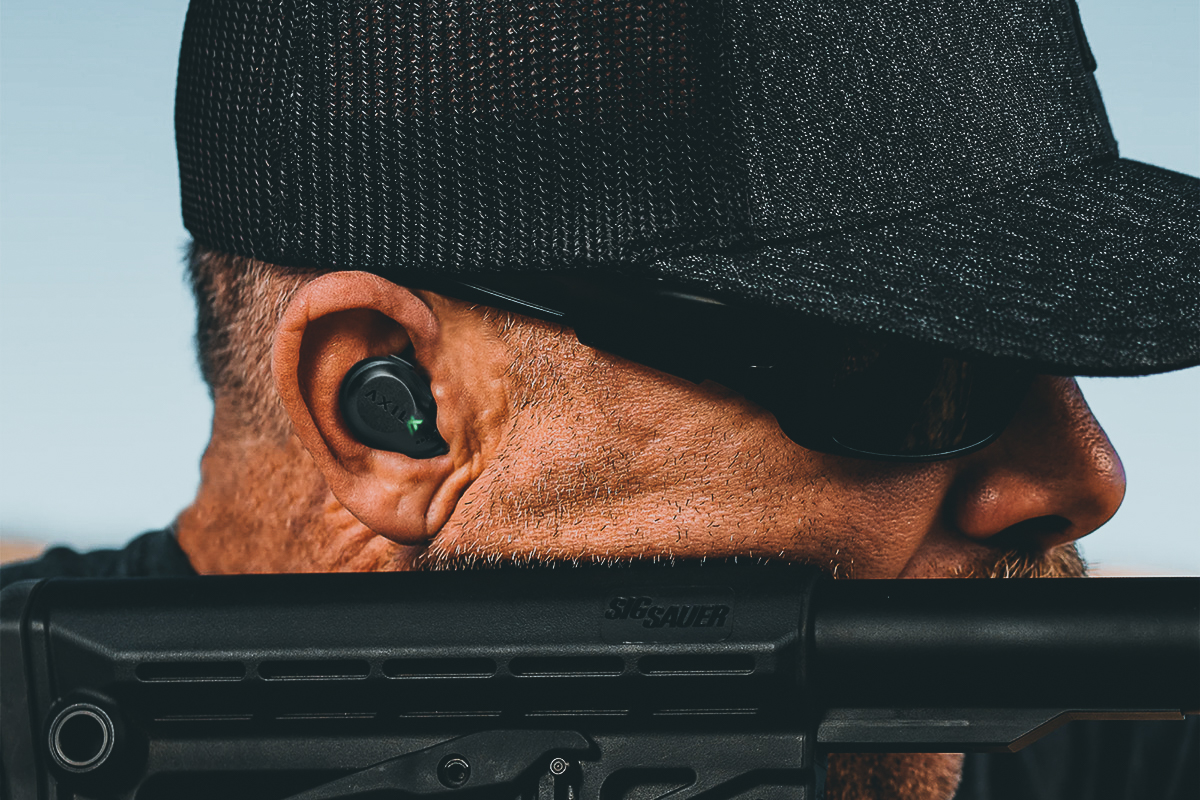 Ear pro isn't supposed to be sexy. Its main goal is to protect your lug holes from permanent hearing damage. However, Axil raises the bar in the ear pro department with their new high-tech digital earbuds so crammed with features that you'll wonder how they packed it all into that teensy package. They're also drippin' with style and will pair perfectly with everything In Dad's wardrobe, whether he's donning those white New Balances or not.
Axil's XCOR is marketed as hearing protection. However, these buds have so much more to offer that Dad will ditch his Apple AirPods big time. They pair easily with a smartphone so Dad can stream his favorite theme music at the gym, the gun range, or pretty much anywhere. And their hands-free controls ensure he never misses an important phone call from you asking him to bail you out of trouble.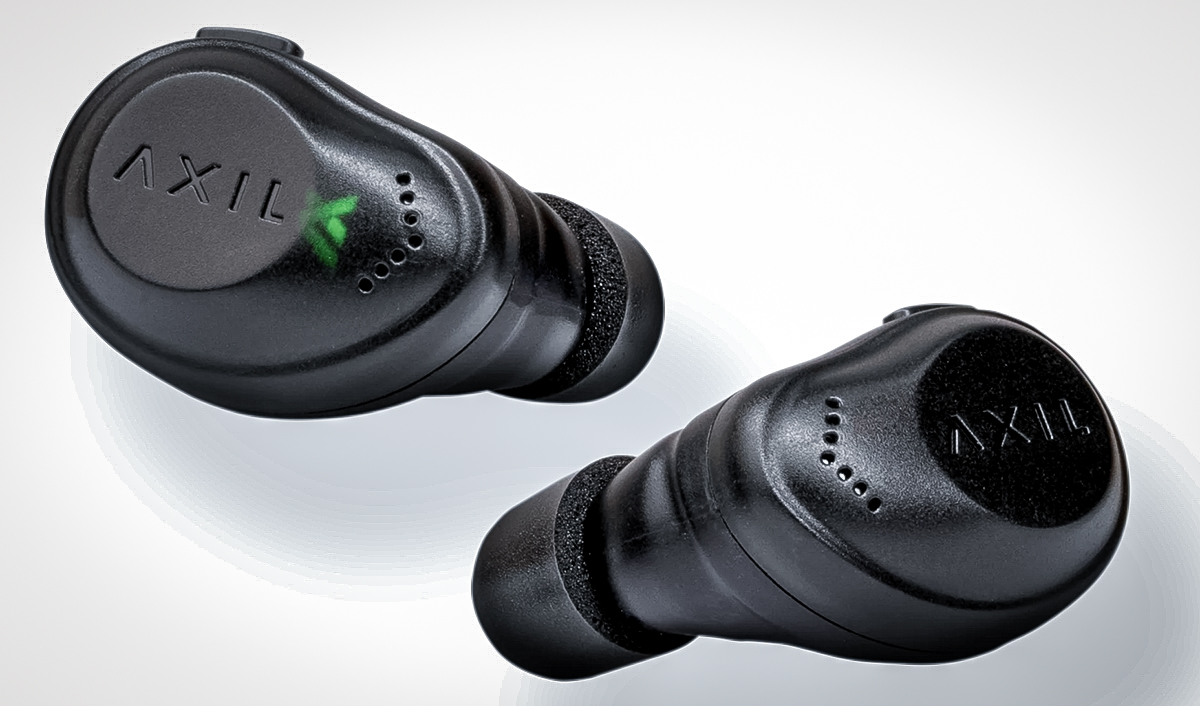 They also have a function that lets the user control ambient sound levels so Dad can maintain situational awareness or completely blot out the screeching sounds of his offspring.
XCOR HearPro also compresses loud noises to save your ears from sounds over 19 to 29 decibels, depending on which ear tips are installed.
With these functions, the XCOR won't be relegated to Dad's range bag. These are sure to see some major everyday use. — Alice Jones Webb
GOOD GEAR – Embody the Ethos of the Quiet Professional With the BRCC Silencer Smooth Roast
---
Bergara MG Lite Rifle
Price: $2,999.99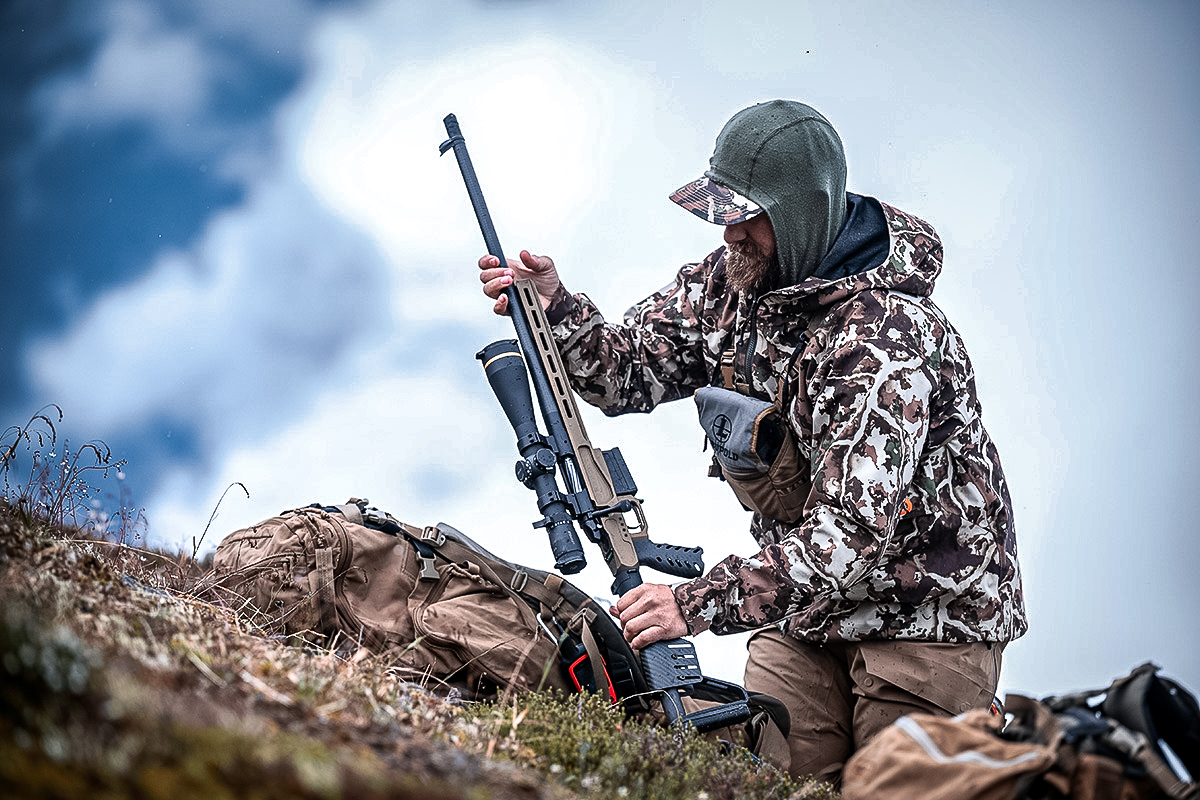 Want to move your way up on Dad's favorite list? Buy him the MG Lite from Bergara Rifles. The MgLite is one of the most badass factory-built rifles on the market. It is built on the XLR Element 4.0 Chassis, an ultra-light modular hunting rifle chassis designed for going steep and deep.
The MgLite also features Bergara's patent-pending Cure Barrel. The Cure is optimized to manage heat using their proprietary carbon weave with embedded stainless steel strands.

The rifle also features Bergara's accurate, smooth-cycling Premier Action and a trigger tech trigger. The Mg Lite is available in .308 Win, 6.5 Creedmoor, 6.5 PRC, and 300 Win Mag. Total weights range from 6.6 to 6.8 pounds depending on the caliber.
The total length is 43 inches for all calibers except for the .300 Win Mag, which comes in at 45 inches. All calibers also come with a five-round AICS detachable magazine. If Dad doesn't love you after he receives this gift, you really fucked up. – Mike Herne
RELATED — Father, Son Each Kill a Monster Velvet Buck on KY Archery Opener
---
Born Primitive Sun Shirt
Price: $69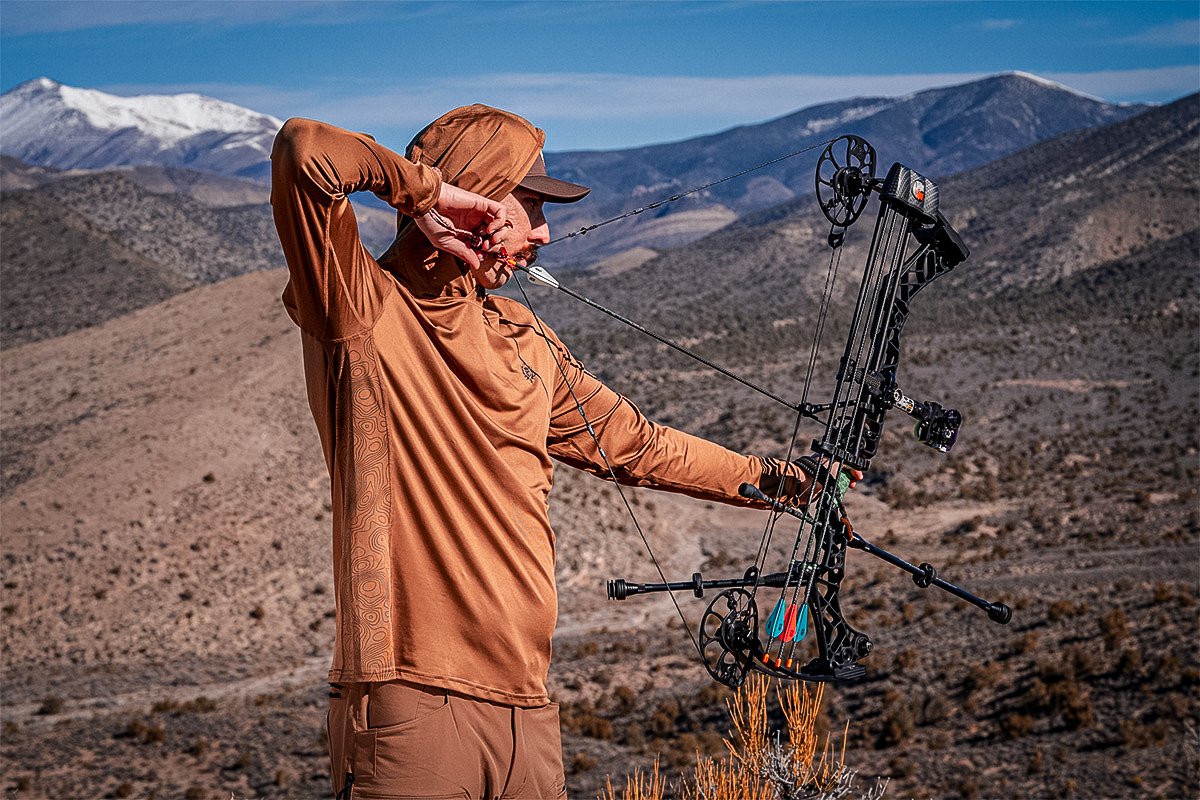 If you have an active dad who likes being outdoors, the Sun Shirt from Born Primitive Outdoor is an easy choice. This shirt is designed to keep you cool and protect you from the sun for all of your summer activities. The shirt comes with an oversize hood for added sun protection.
The Sun Shirt is made from a polyester/spandex blend with built-in UPF 30 to keep you cool and protect you from the sun's harmful UV rays. It comes with thumb loops and an extended cuff for added coverage on the arms and hands.
If your dad's like mine, he's always in the yard doing something and refuses to wear sunscreen because "it's greasy." Do him a favor and throw this shirt into his Father's Day gift pile. It's great for mowing on the tractor with a beer in hand, a day on the range, or some relaxation on the beach. – MH
RELATED – Range Bags: The 7 Best for Any Kind of Shooting
---
Crispi Briskdal MTN GTX Hunting Boots
Price: $430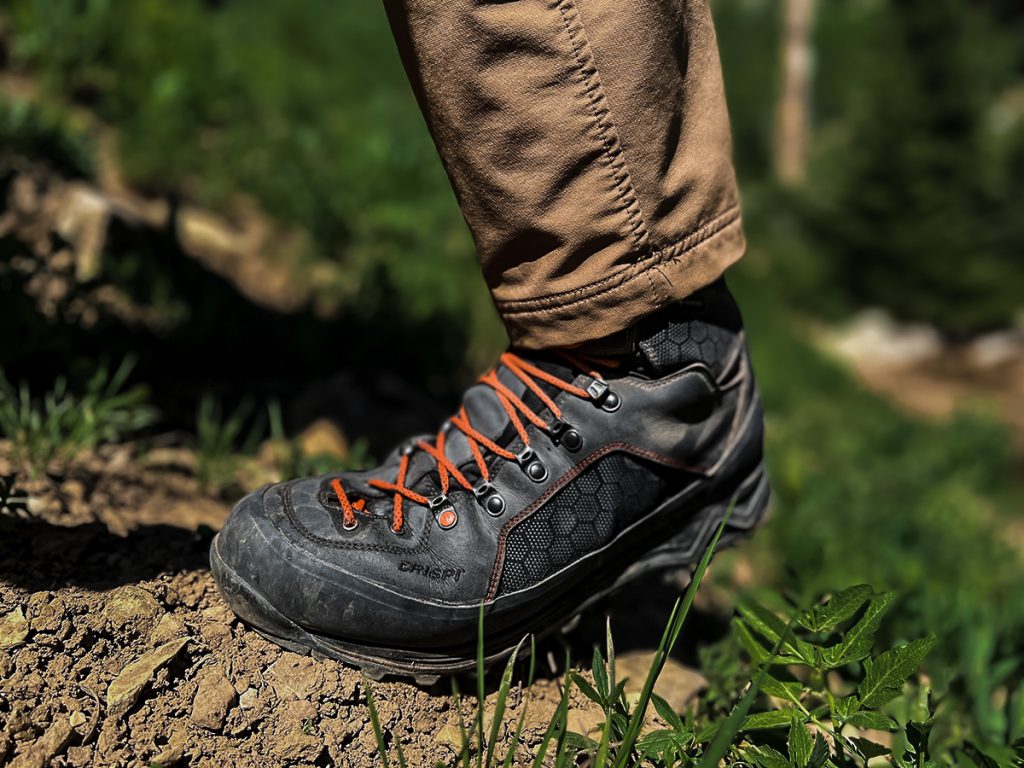 If you know somebody who needs to update their hunting boots this fall, get them a pair that will be as tough as steel and last just as long. The Briksdal MTN GTS boot from Crispi is a lightweight, full synthetic mountain boot with the structure and support of a full leather model. The upper is brushed microfiber synthetic combined with rugged PUtex fabric for structure, breathability, and high resistance to abrasion.
A full-surround GORE-Tex lining keeps your feet warm and dry while letting them breathe, which means this boot will be comfortable through a range of temperatures.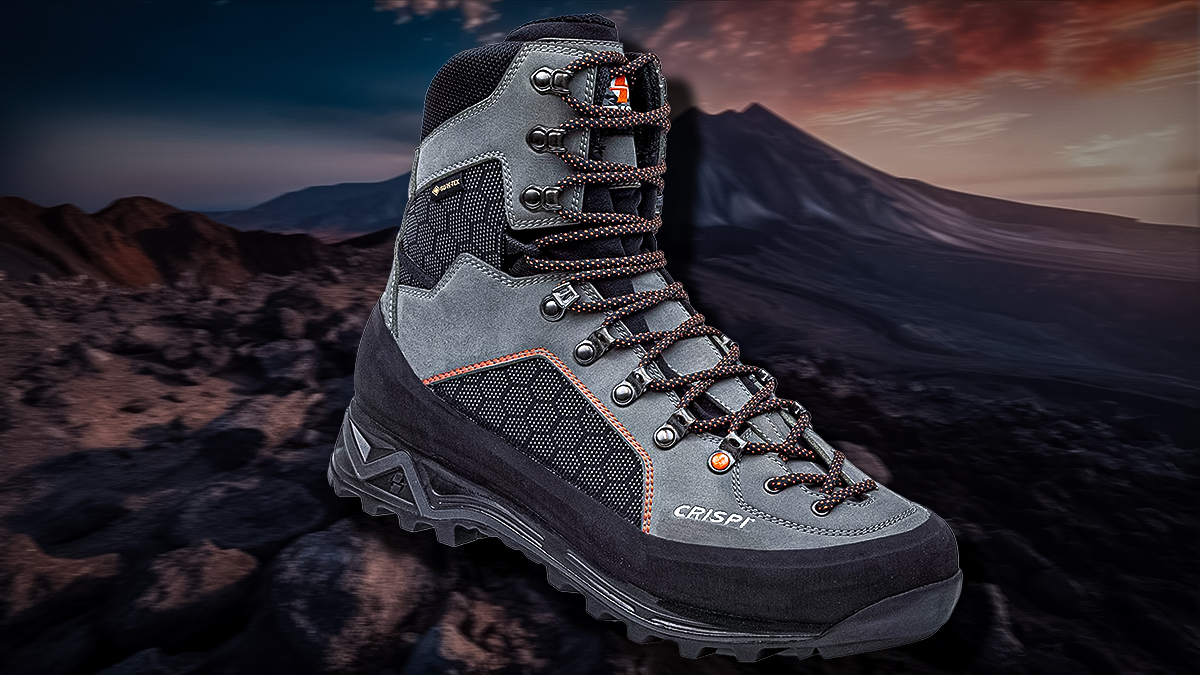 The boot also features the company's exclusive EFX midsole and a Vibram Megagrip outsole, a 3-flex board last that help support the feet and lower legs for long, heavy packouts. —David Maccar
Tongue: Stretch nylon material
Height: 9 inches
Weight: 1.7 pounds (each boot)
ABSS Ankle Support System
Board Lasting Mechanical Construction
Full Rubber Rand
GOOD GEAR – Keep Your Coffee Hot or Cold With the BRCC YETI Reticle Rambler Mug
---
Desert Tech Trek-22 Bullpup Conversion Kit
Price: $299.99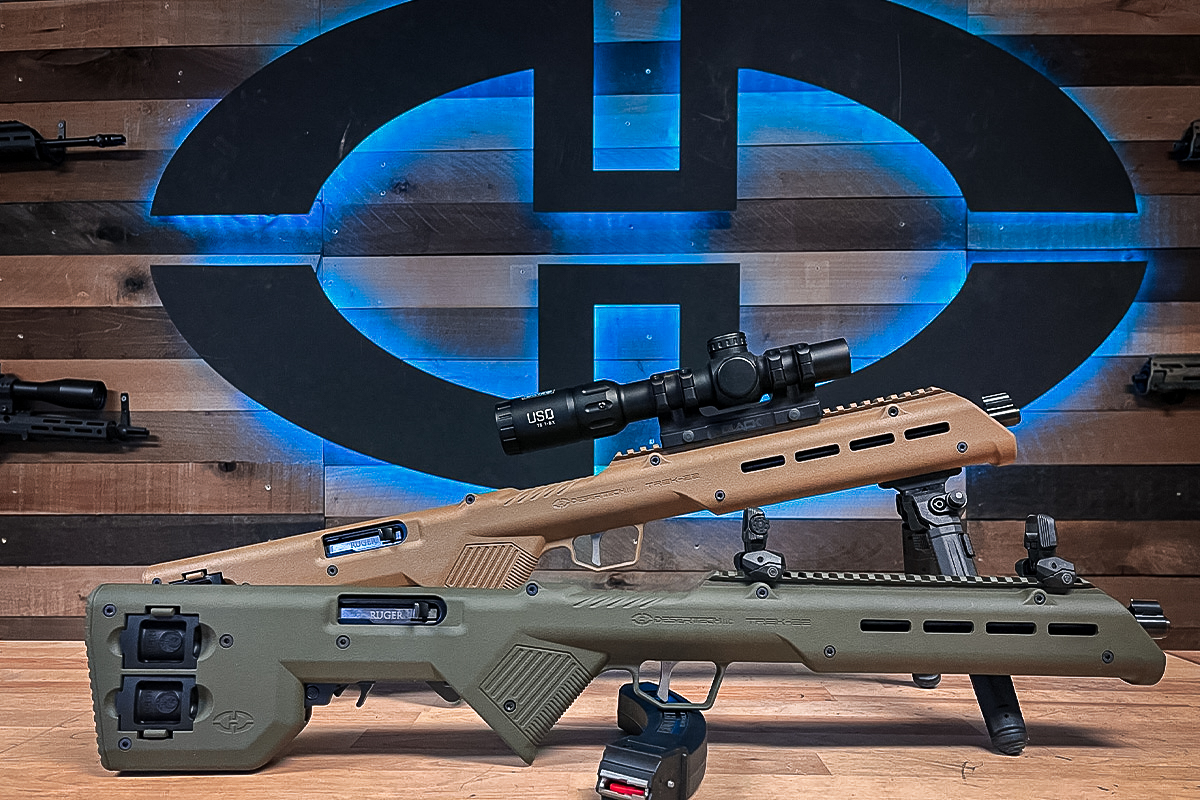 Remember plinking soda cans with Dad and a .22 long rifle on the back forty? This lightweight, ultra-cool conversion kit from Desert Tech would have made popping recyclables extra lit.
The Trek-22 comes with all the hardware you need to easily turn a regular run-of-the-mill Ruger 10-22 into a badass bullpup. Although the 10-22 isn't exactly a drawn-out rifle, the Trek-22 trims more than 10 inches off the length. It also makes it 7% lighter and increases the sci-fi cool factor 10-fold.

Other sweet features include multiple M-Lok attachment points, an integral optics rail, stock compartments for mag storage, and an improved straight-blade trigger. Color options include flat dark earth, gray, and olive drab green. — AJW
GOOD GEAR – Launch Your Mornings Into Orbit With the BRCC Space Bear Roast
---
Eberlestock Recon Bino Harness
Price: $119 to $129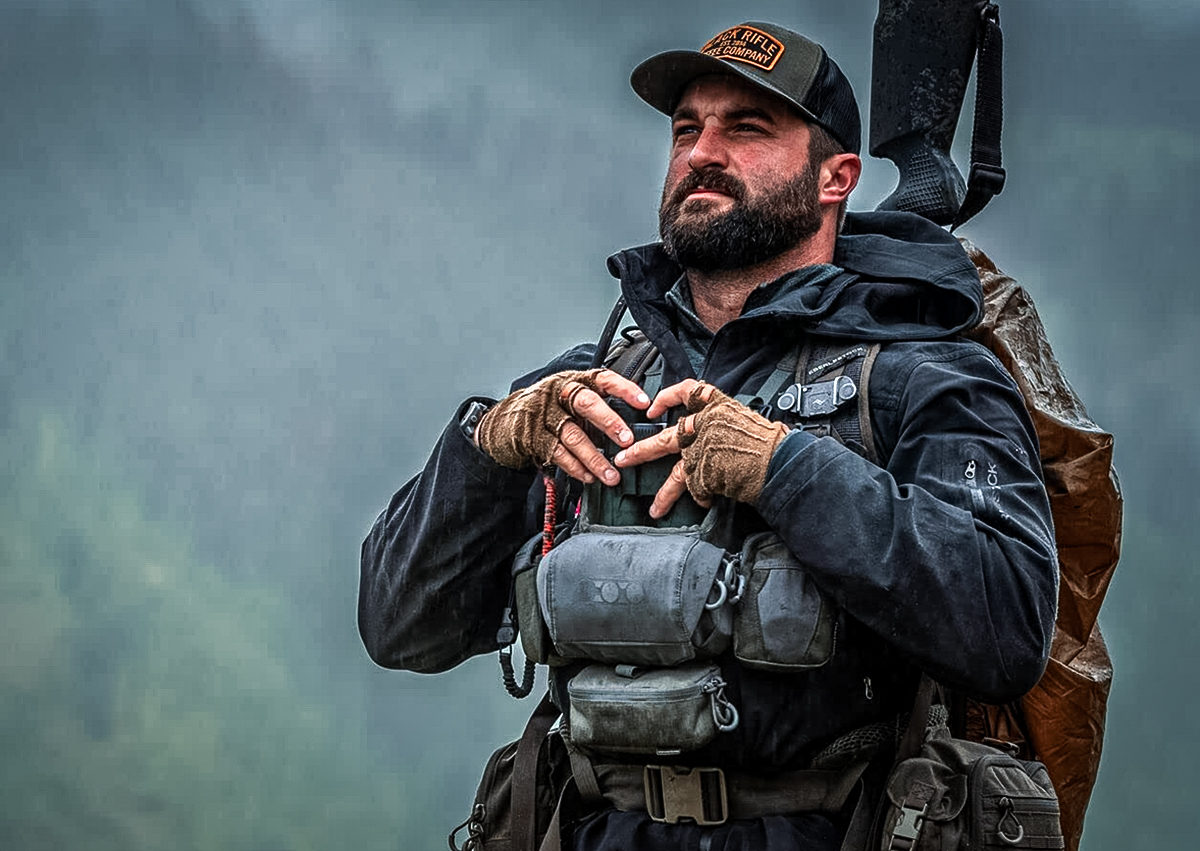 Dad might get more use out of the other gear you've given him if it were easier to carry. The Eberlestock Recon binocular harness makes it easy to carry everything you need without any unnecessary bulk. We love thoughtful features like a silent magnetic lid and a harness that's comfortable to wear under a pack.
The binocular harness is available in two sizes and six colors, including three camo patterns. Check Eberlestock's sizing guide to verify which size you should get for Dad's specific make and model of binoculars.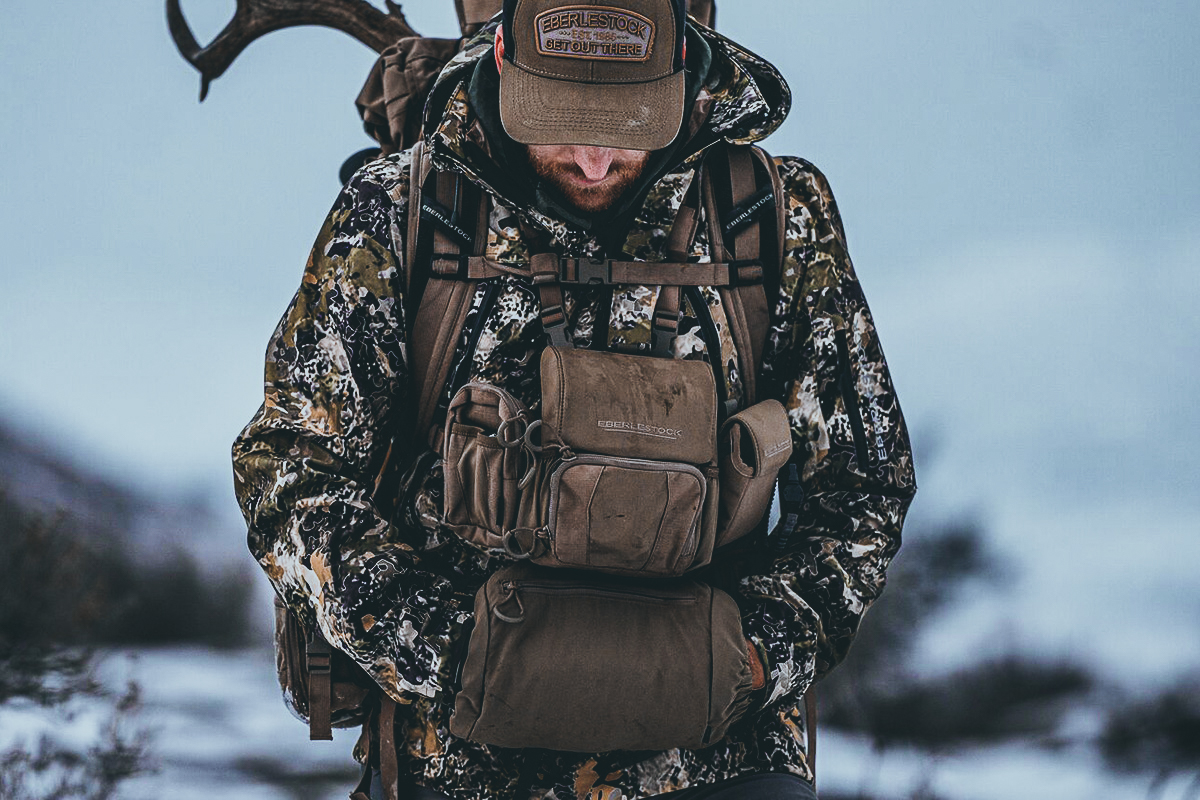 Let Dad add attachments like a bear spray pouch, MOLLE panel, rangefinder pouch, storage options, and a hand warmer to make it the perfect bino pouch for hunting, fishing, or general preparedness. — Scott Murdock
Large internal dimensions: 8.5 inches high, 5.5 inches wide, 2.5 inches deep
Small internal dimensions: 7.25 inches high, 5.5 inches wide, 2.5 inches deep
Colors: gray, dry earth, military green, mountain, mirage, skye
RELATED — Rifle Backpack Guide: Buy One That Doesn't Suck
---
Fatty Smoked Meat Sticks
Price: $3.99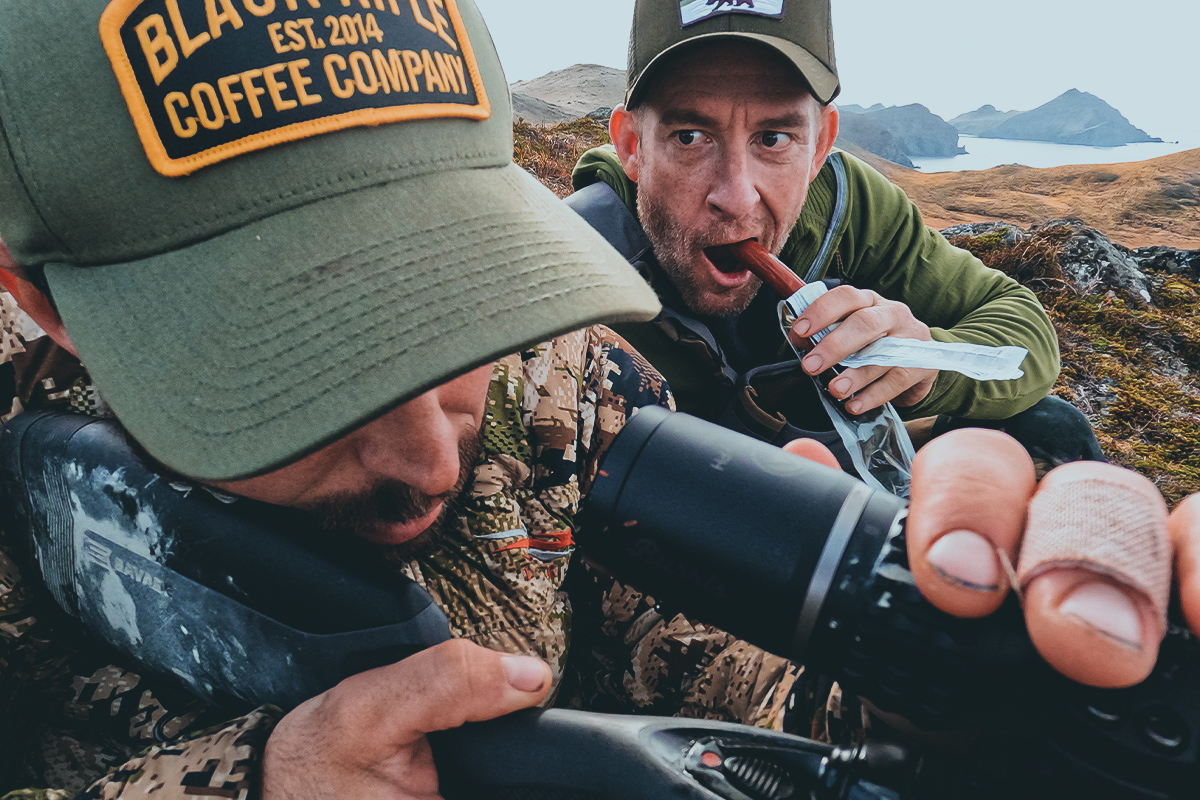 Hands down the best meat stick on the market. The days of Dad gassing you out from farting after eating greasy meat sticks are over. Fattys are a high-quality meat snack made from antibiotic-free pork and grass-fed beef. They're like packable summer sausages but better.
On top of that, they're one of the only meat snacks I've found that meets my 100-calories-per-ounce rule for hunting season.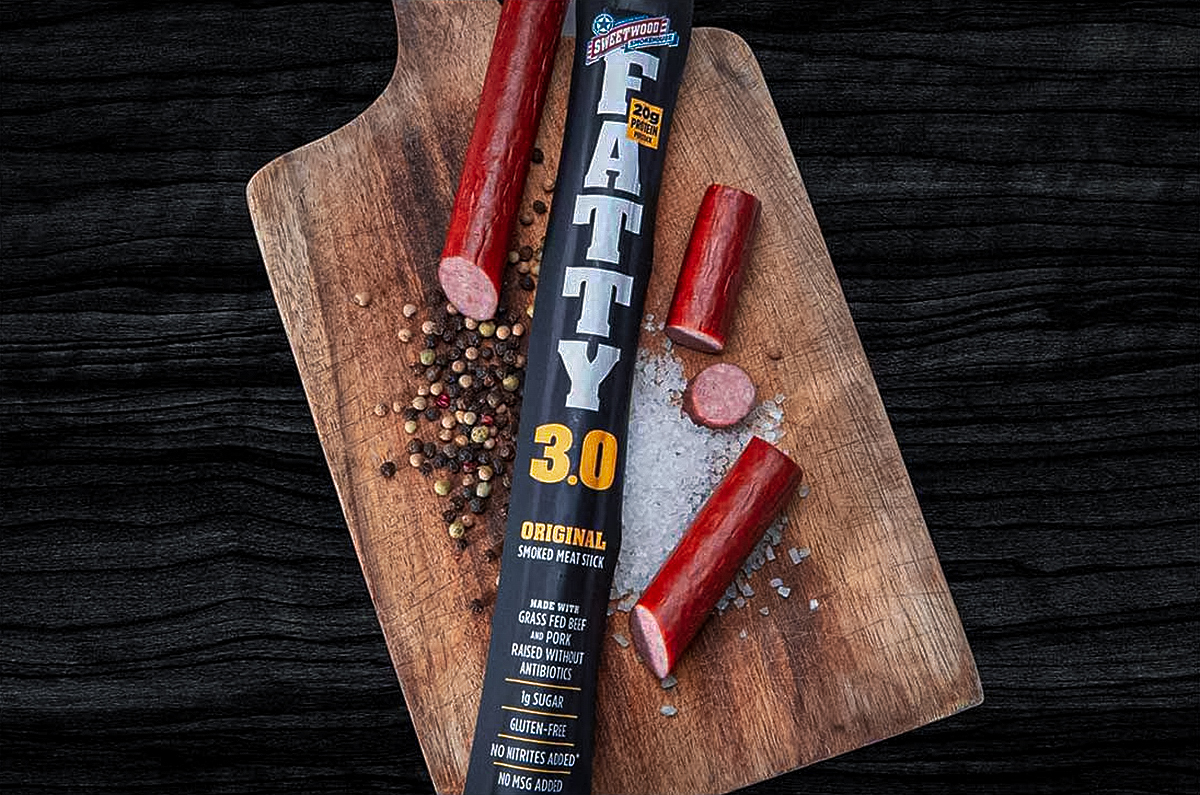 Fattys come in five flavors: Original (my favorite), Jalapeno, Honey BBQ, Teriyaki, and Pepperoni, all offered in either a 2 or 3-ounce stick. On top of being delicious and nutritious, the awesome team over at Fatty partnered with the Gary Sinise Foundation under the banner of their One Nation program.
They're selling limited-edition American flag- and camo-packaged meat sticks to raise money for several special programs for wounded vets, first responders, and their loved ones. –MH
GOOD GEAR – Enjoy the Perfect Blend Between Salty and Sweet With the BRCC RTD Espresso Salted Caramel
---
BRCC Freedom Flag Tank Top
Price: $25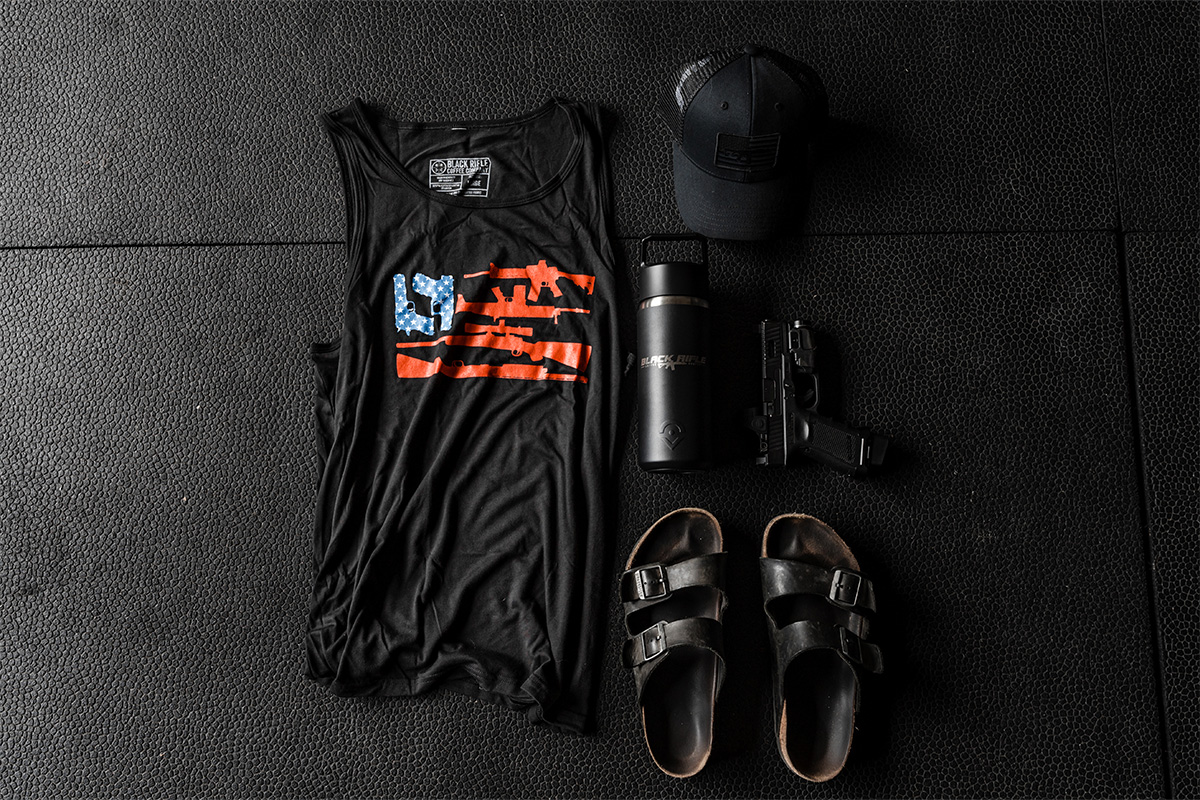 Even if Dad's fashion sense is questionable, freedom never goes out of style. This shirt from BRCC features a rad design from the old Article 15 days and is the perfect flag-waving fashion statement for your patriotic Pops.
It's also a tank top, which makes this shirt perfect for backyard barbecues, afternoons at the beach, or anywhere Dad just can't keep his "guns" concealed.
RELATED — New Garmin Foretrex With Ballistic Software: Details and Specs
---
Garmin Instinct 2X Solar Tactical Smartwatch and Foretrex 901 Ballistic Edition Wrist GPS
Price: $499.99; $599.99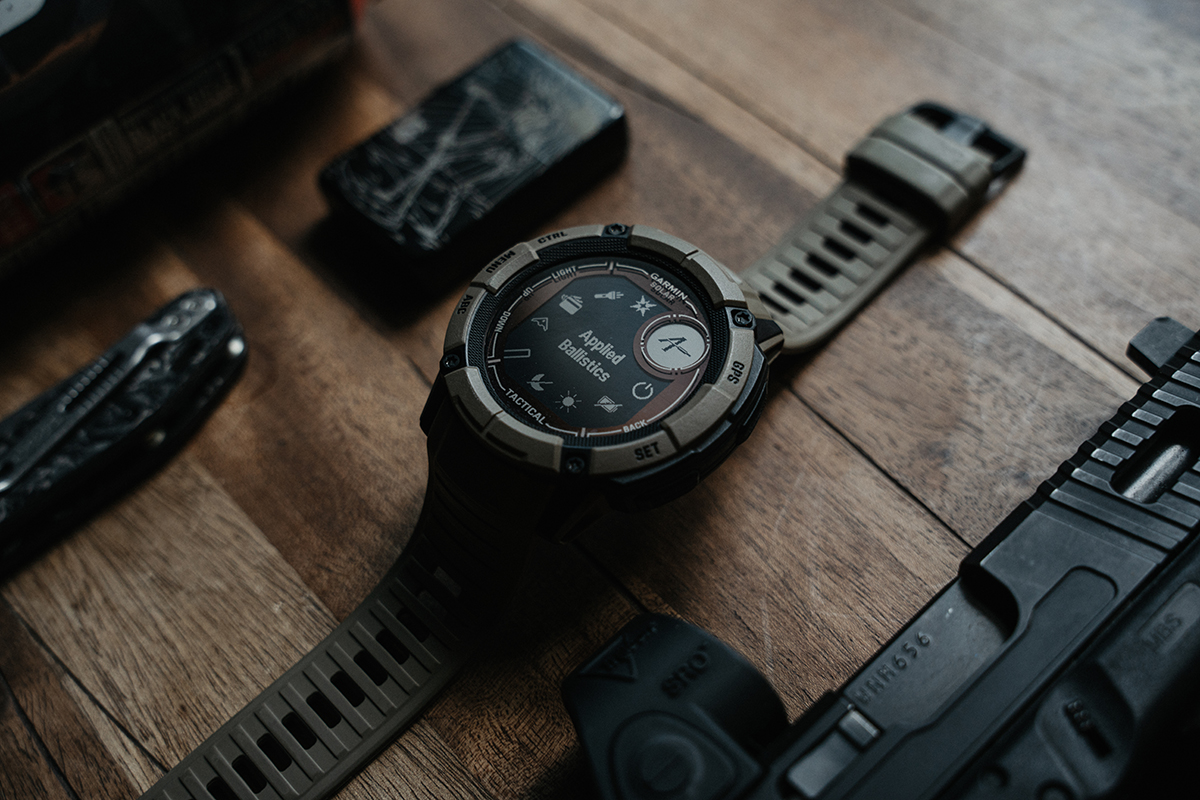 Garmin's solar watch capabilities get better every year, and the company's newest batch of GPS smartwatches boast 50% great efficiency. That means the watch could run indefinitely on solar power alone, which is huge for a watch with all the capabilities of the new Instinct 2X packed into it.
Plus, this new Instinct has a flashlight built into it. I know, I know, it sounds dumb but once you have it on your wrist all the time, you will use it all the fucking time. And this isn't the flashlight mode that previous Instinct models have, where the screen just lit up as bright as it could. This watch has a variable power LED flashlight, including a red light setting (super important for hunters), built into the side of the watch body.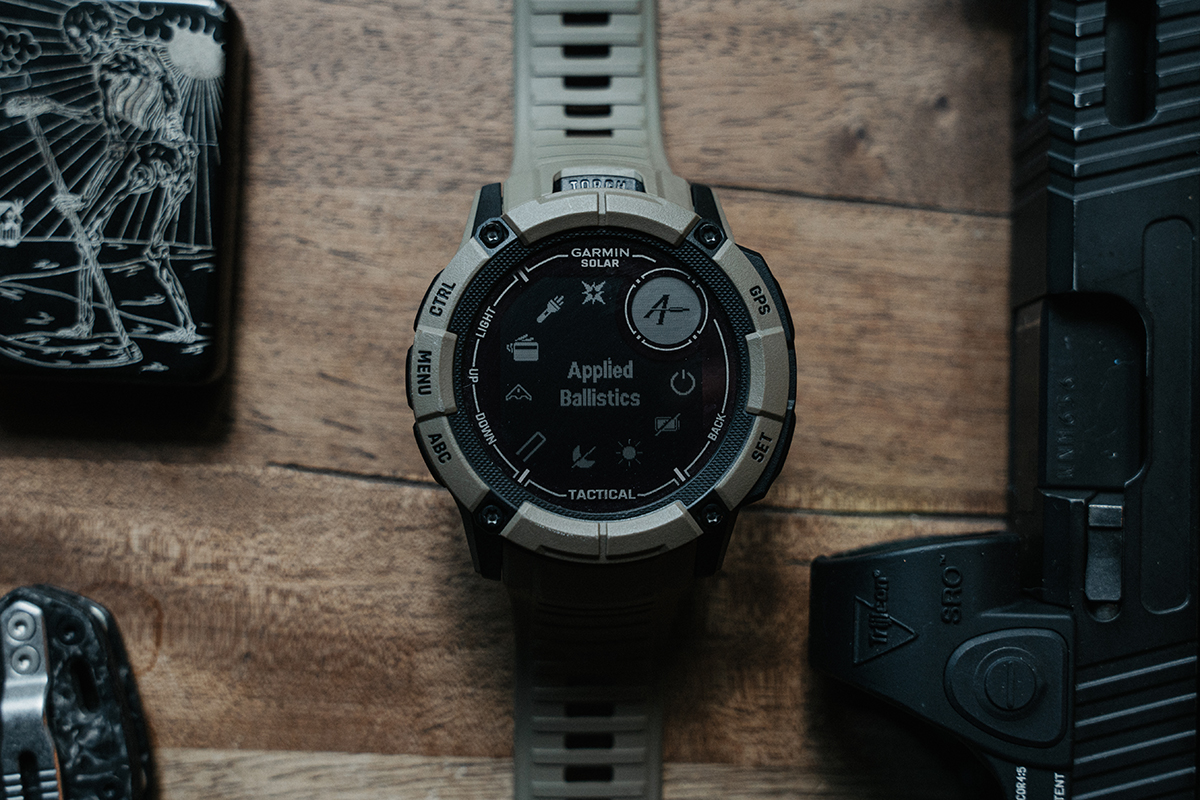 Plus, this new Tactical Edition includes Applied Ballistics software not offered on the Instinct line before, as well as military-specific navigation features, a night-vision compatible display option, stealth mode, a kill switch, and dual grid coordinates. It's a powerful little machine that will get tons of use. There are also a ton of health and fitness tracking tools, especially when you use it with the free Garmin Connect app on your phone — you can track everything from your sleep patterns to following pre-programmed breathing exercises.
Tactical Features: Stealth mode, kill switch, night-vision compatible display, dual grid coordinates
Battery Life: 40 days in smartwatch mode with no solar charging, unlimited with solar charging
Display: 1.1-inch monochrome
Weight: 2.4 ounces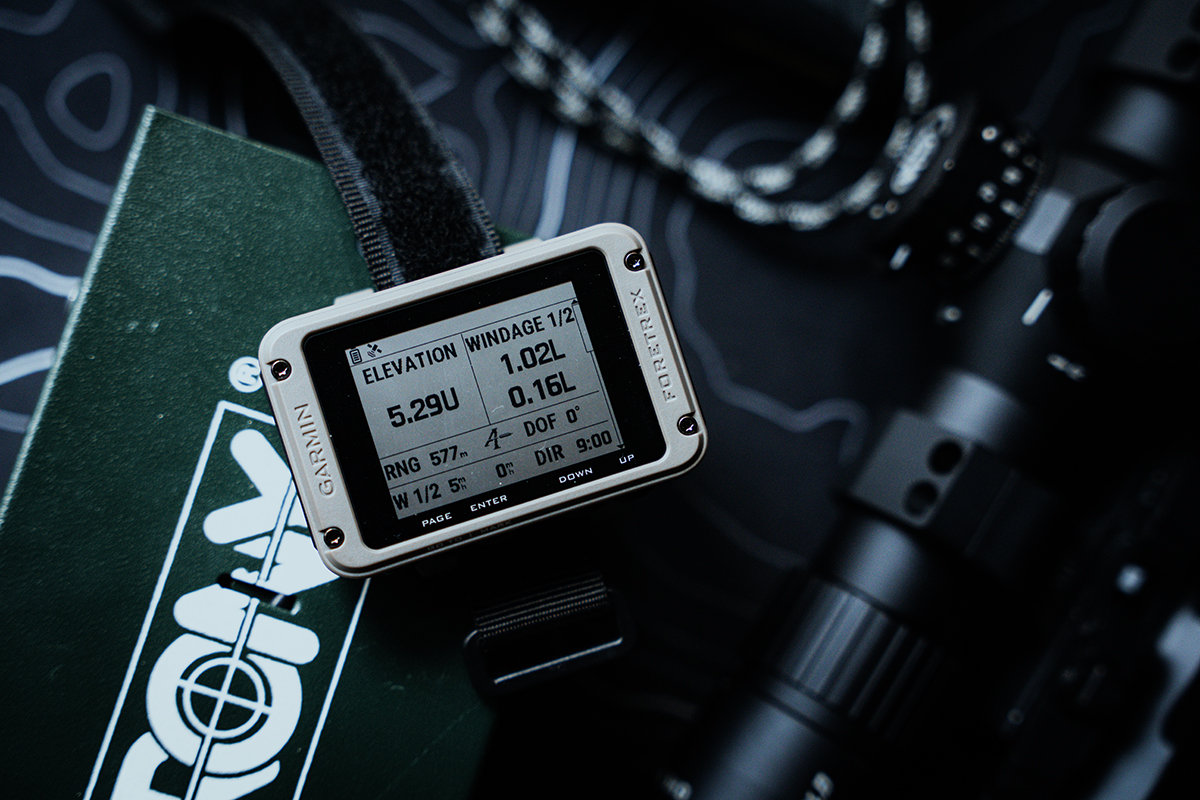 Garmin pioneered the world of wrist-mounted GPS devices. Now, they've paired all those rugged mini-computer capabilities with the company's famous ballistic computer capabilities with the new Foretrex 901 Ballistic Edition.
The device runs off two AAA batteries, and it lets you track your movement in 1-second intervals for 100 hours or 1,000 hours in battery saver mode.
The new Foretrex is the same as older models, it's built to have. the shit beat out of it. It meets the military's MIL-STD-810 for surviving impacts and extreme temperatures with an IPX7 water resistance rating. The new 2.2-inch screen is still black and white, but it's bright, crisp, and easy to read.
The new Foretrex 901 is compatible with Garmin inReach devices, so it can be used to receive messages and transmit an SOS signal. It can also pair with the Garmin Explore app on your phone, which allow you to easily plan routes and track movement
On top of all that, it's a ballistics computer with Applied Ballistics software on board. —Kurtis Frasier
Tactical Features: Stealth mode, kill switch, night-vision compatible display, dual grid coordinates
Ballistic Solver: Applied Ballistics software
Batteries: 2 AAA
Battery Life: 100 hours (1,000 hours in Expedition mode)
Display: 2.2-inch monochrome
Weight: 3.8 ounces (with batteries)
GOOD GEAR – Keep Your Coffee Hot or Cold With the BRCC Coffee Saves Tumbler
---
Pelican Air 1745 Bow Case
Price: $479.95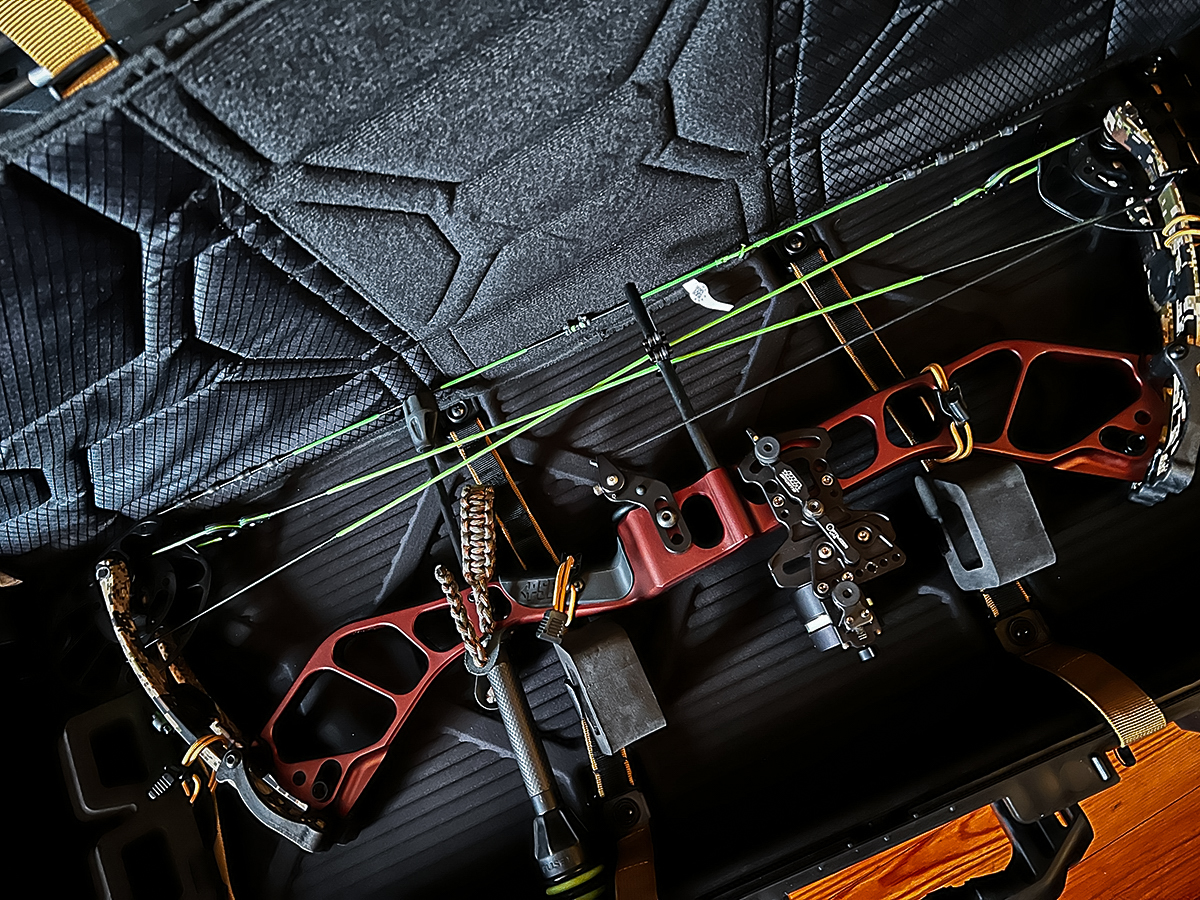 Earlier this year, Pelican debuted its Air 1745 Bow Case and set a new standard in protection when hauling around your expensive and relatively delicate archery gear. You can fly with it, throw it in and out of truck beds and UTVs, and your bow and all of your arrows and accessories won't know about it, because they'll be totally protected.
It's designed like the rest of the Pelican Air line, and it's 40% lighter than the competition, which will cut down on luggage fees when traveling, but it doesn't sacrifice any ruggedness.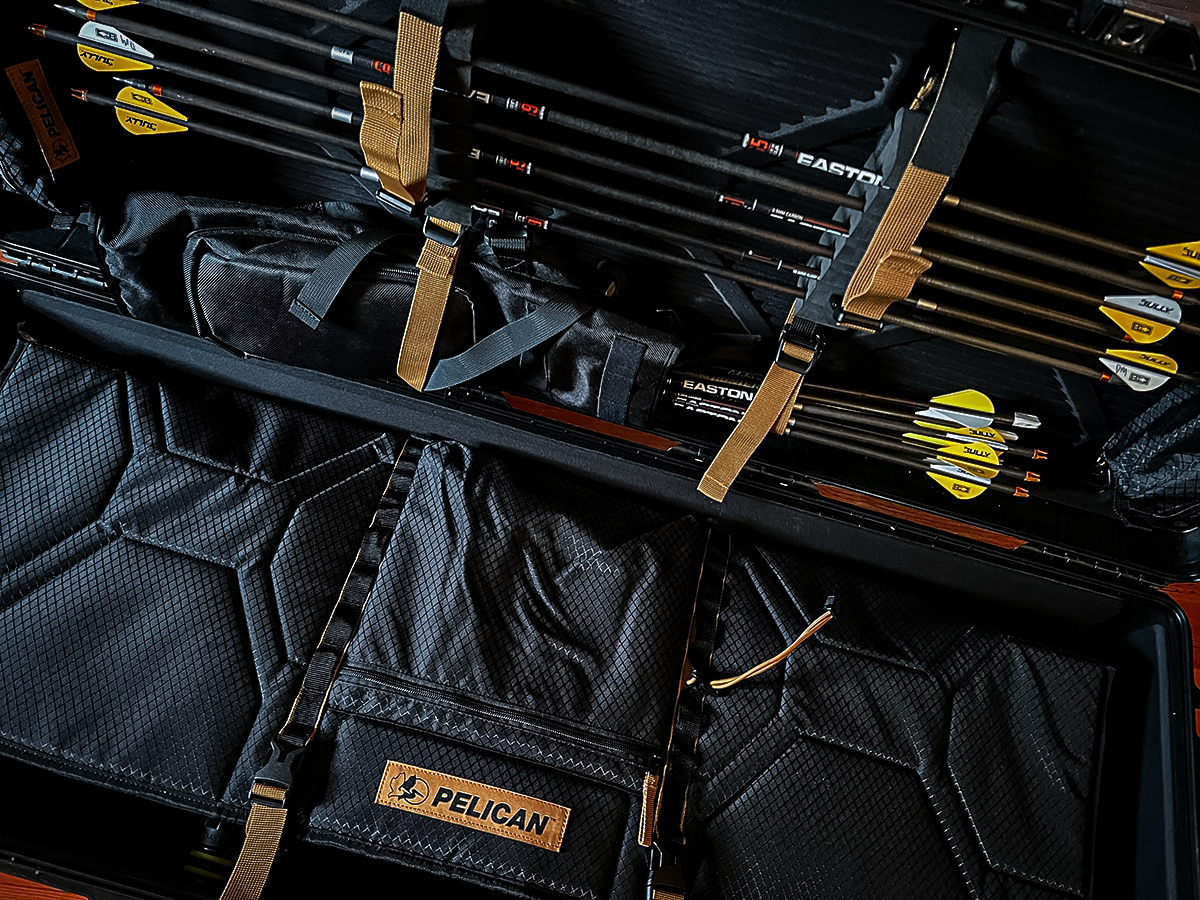 There are six heavy-duty push-button latches on this case, including two specially marked latches with TSA locks built into them — another travel convenience. There are four stainless steel lock hasps and wheels, so it's easy to haul through an airport.
But the interior is where this case really shines. The modular storage allows you to secure your bow in the bottom, cover it with the divider, and then stow your arrows — either in a tube or in the included arrow holder, or both, in the lid. And there's a place for everything else too, including releases, tools, a rangefinder, string wax, and broadheads. Plus, the MOLLE strap interior lets you arrange everything the way you want.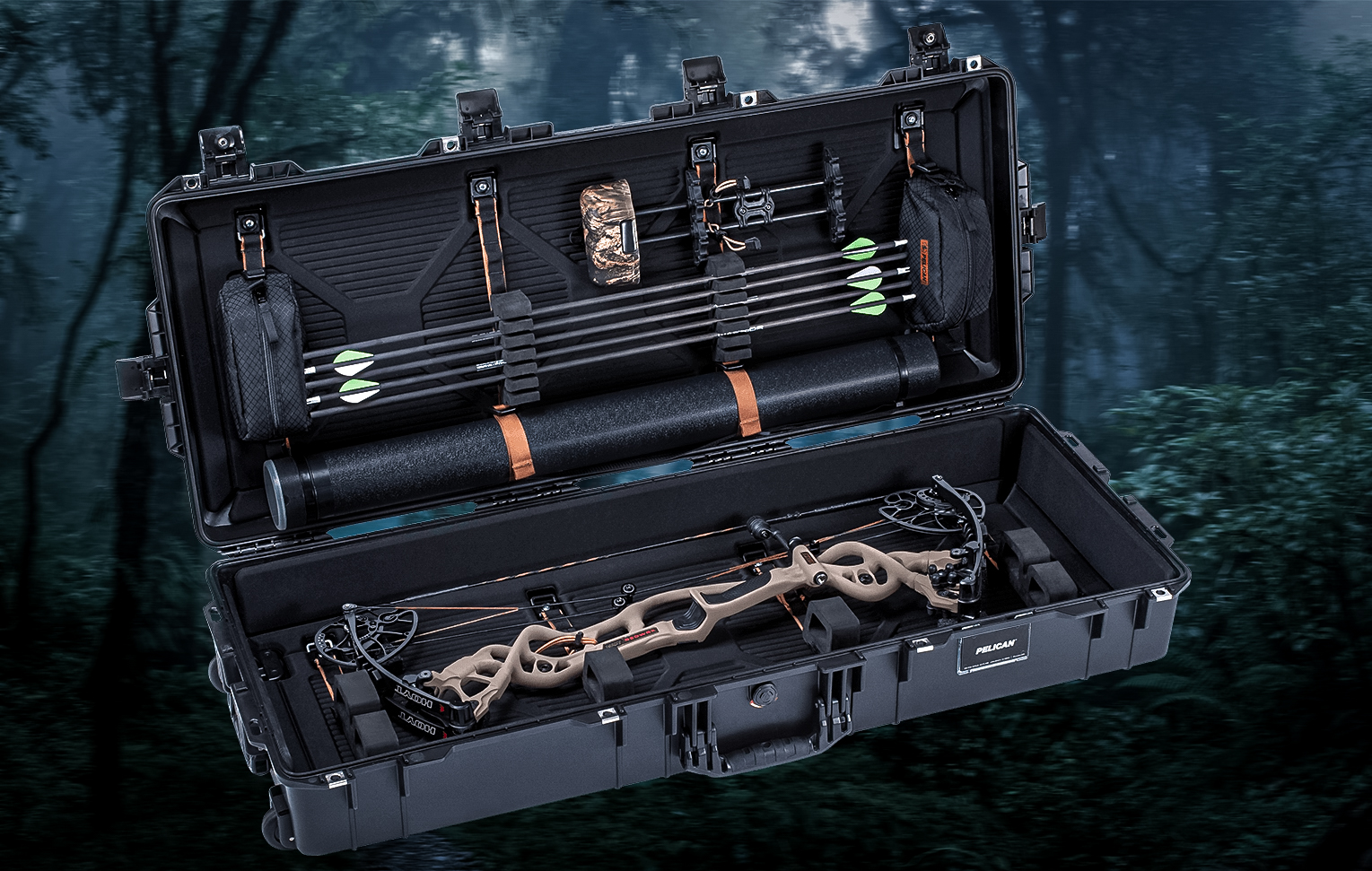 This beast of a bow case comes with two foam arrow holders, two small foam bumpers, two large numbers, two arrow-tube straps, two small accessory pouches, six bungee cords for securing your bow, and one padded divider.
If your dad loves to bowhunt or shoot in competitions like the Total Archery Challenge, this is THE bow case for him, bar none. —DM
RELATED — New Yeti Loadout Goboxes: Rock-Solid Gear Haulers
---
GFC Platform Camper
Price: Starting at $7,700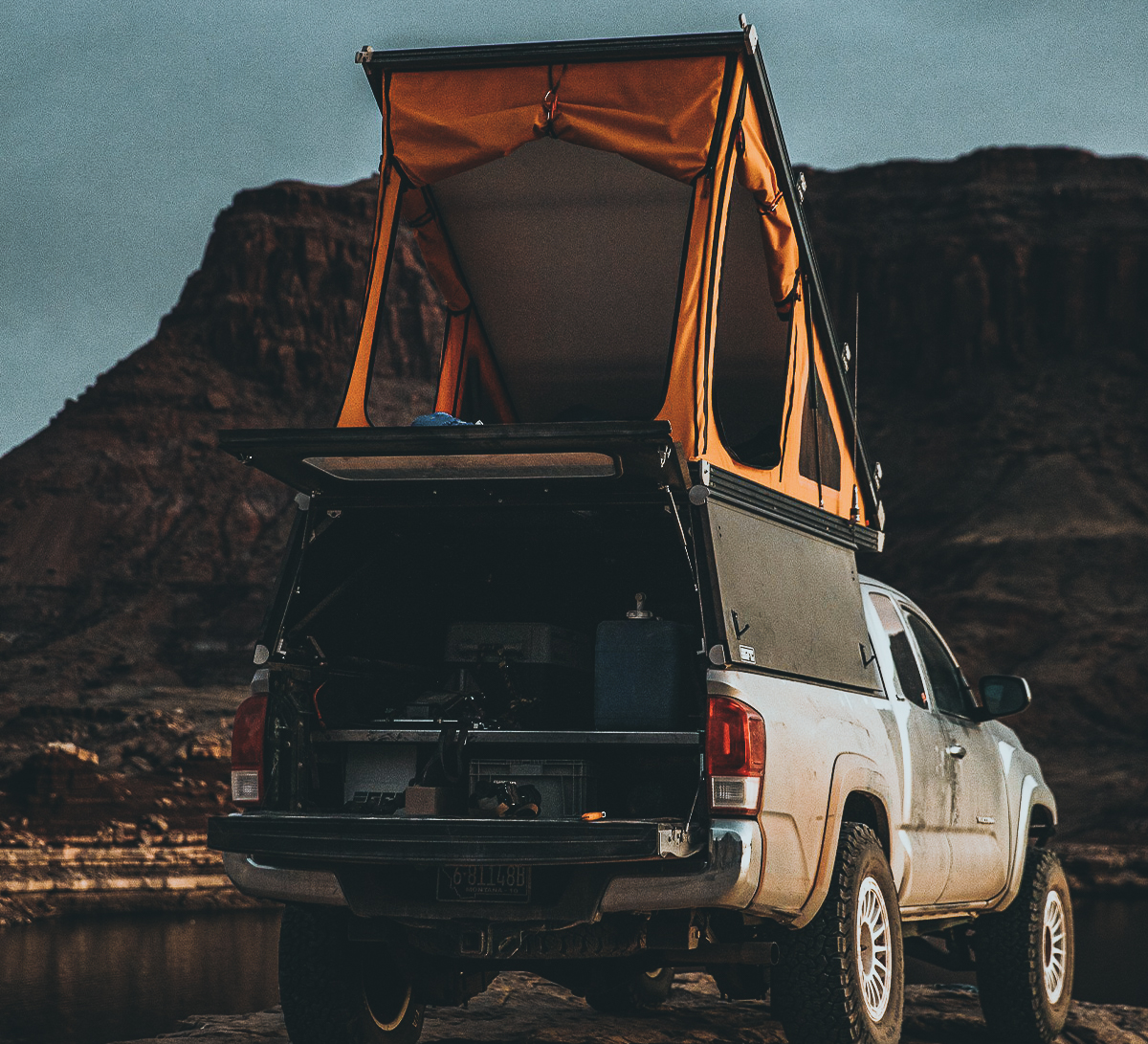 This is likely the most expensive item on the list this year, but man, is it worth it. If Dad lives a life of adventure on the open road, trail, or anywhere else you can take a 4×4 vehicle, then the GFC Platform Camper is THE SOLUTION.
Every September elk season, I load my truck bed with all the gear required to live in the mountains for the entirety of the month. Inevitably after the first week or so and 50 mountain miles on my legs, my motivation to set up a tent next to my gear-laden truck drops to damn near zero.
I end up sleeping on the front or back seat and wishing I had a solution where my gear could still be secure and protected from the elements, and I could lie completely flat without pitching a tent. The GFC Platform Camper has solved that issue for me and many other hunters.
It's a tent mounted on top of the most functional truck bed topper I have ever seen. For the topper itself, both sides and the rear open, allowing easy access to items in your bed from every angle — no more crawling in from the back to get to gear. Undo two latches, push the tent skyward, and gas struts erect your tent in seconds.
If that wasn't enough, their Transform-a-floor is a modular tent floor that allows the user to shift panels so they can stand in the bed of their truck. They thought of damn near everything, and we can't wait to get our hands on one of these bad boys for hunting season. –MH
GOOD GEAR – Wear the Perfect Veteran Hoodie With the Premium BRCC Pullover Hoodie
---
Helle Nord Fixed Blade Knife
Price: $249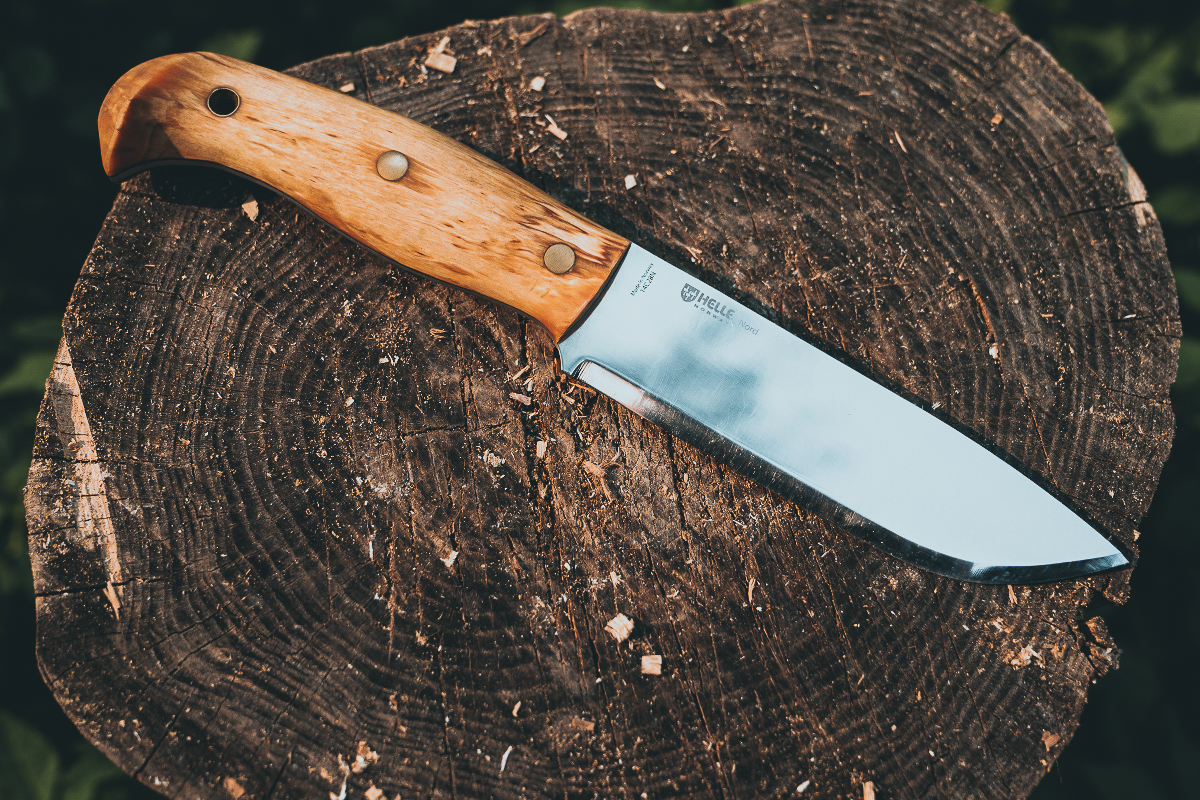 If your dad is any kind of outdoorsman, a good fixed-blade knife is one of the best Father's Day gifts you can give him. The Helle Nord has been my go-to for bushcraft, yard work, and prepping wood for the fire pit since it first debuted, and it's still shaving sharp. Aside from being sturdy and functional, the curly birch handle is a thing of beauty.
This burly Norwegian knife has a thick 14C28N stainless-steel blade with a Scandi grind and a 90-degree spine for striking a ferro rod to start a fire. The birch handle fits great in the hand and responds well to linseed oil and beeswax for easy maintenance that's a hobby unto itself. — SM
Grind: Scandi grind
Blade length: 5.8 inches
|Blade material: 14C28N stainless steel
Handle material: curly birch
Sheath: leather
Price: $249
RELATED — New Knives From the 2023 Shot Show
---
Iron Will Custom Engraved Broadheads
Price: $109.95 to $124.95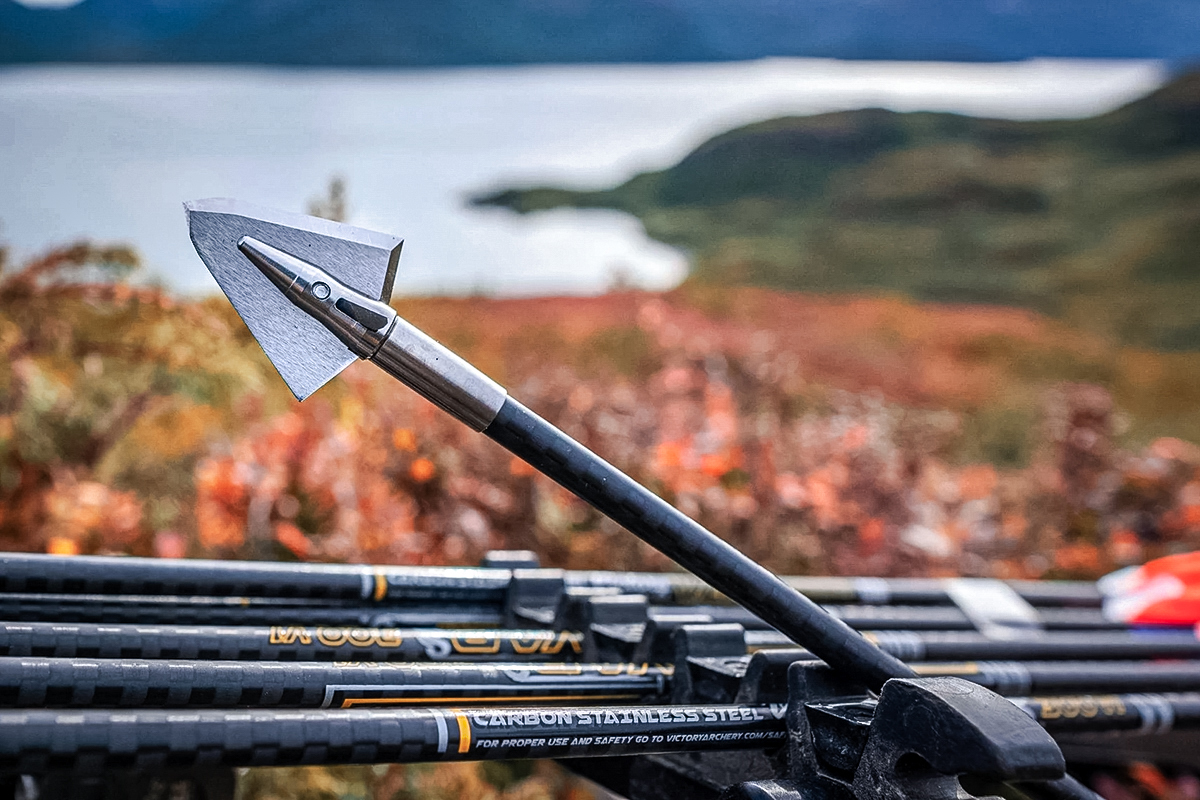 Nothing says love like getting dad a gift he can run through an animal's heart and lungs. Colorado-based Iron Will Broadheads has come to dominate the top-end of the archery market because they do the business end of an arrow very, very well. I've been shooting them for a few years, and they shoot with fieldpoints better than any fixed blade I've ever tried.
Most models are available in 100 to 250 grains with A2 Tool steel blades and titanium or steel ferrules, depending on weight. I've had a lot of success with their single bevels with bleeders — clean pass-throughs and good blood trails, but the new V Series designed for long-range flight is top of my try list this fall.
For Father's Day, Iron Will is offering custom engraving, so you can laser in a message to pops that will be with him on the mountain, whether hiking or screaming at 300 feet per second. —Michael R. Shea
GOOD GEAR – Wear the Perfect Hat for Range Day With the BRCC Leather Patch Trucker Hat
---
Kifaru Field Quiver
Price: $60 to $185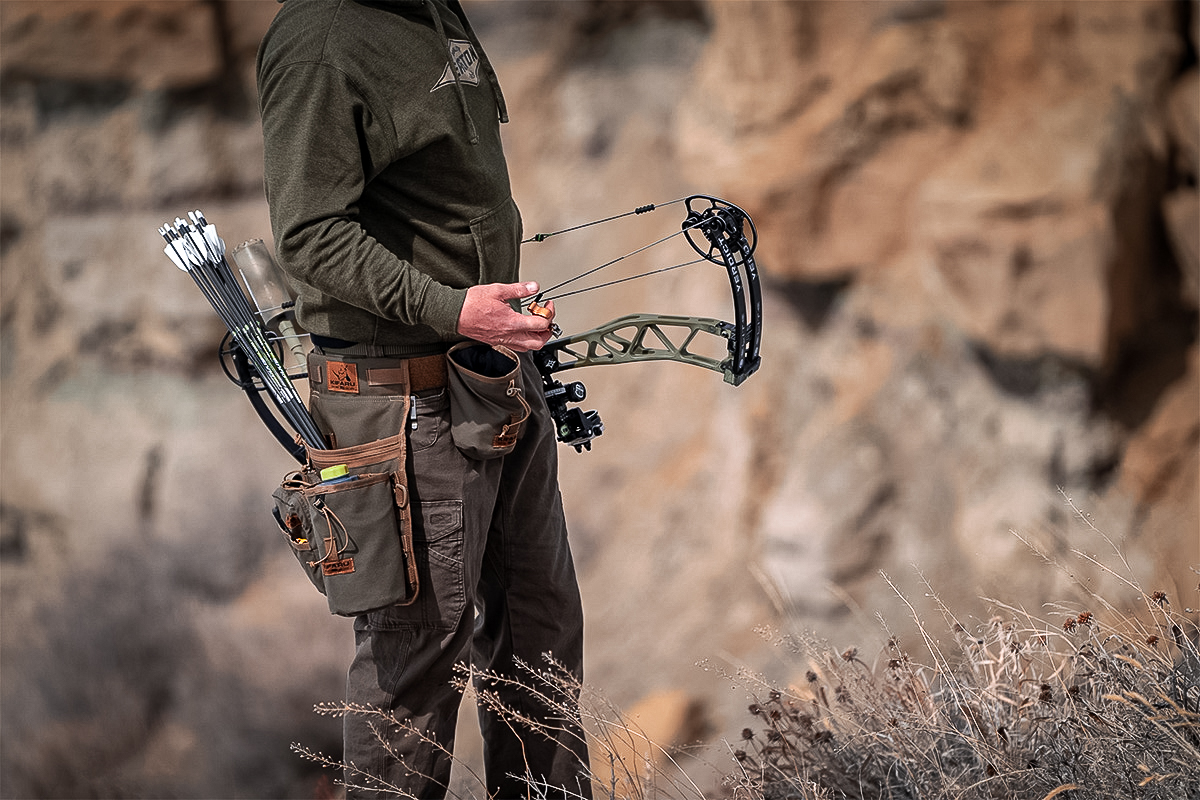 The best hip quiver for archery, period. Kifaru's Field Quiver is a standout product in the world of hip quivers. It is the only hip quiver I have found that allows the shooter to change their arrow orientation (forward or rear facing) on the spot without reconfiguring the belt. This feature alone is huge. For events like Total Archery Challenge and hiking around 3D courses, having your arrows facing behind you is extremely convenient.
Kifaru is known for its durability and modularity, and the hip quiver is no exception. You can purchase the standard version with a belt and use your own pouches and rig it however you want. Or you can buy their deluxe version that comes complete with a Gen 2 Water Bottle Pouch, Release Pouch, and Gen 2 Mini Belt Pouch giving you all of the storage options you need for a day on the course. If Dad shoots a bow, he needs this quiver. –MH
RELATED — Tactical Flashlight: What To Look For Before You Drop the Cash
---
Leatherman FREE K4 Multi-Tool
Price: $99.95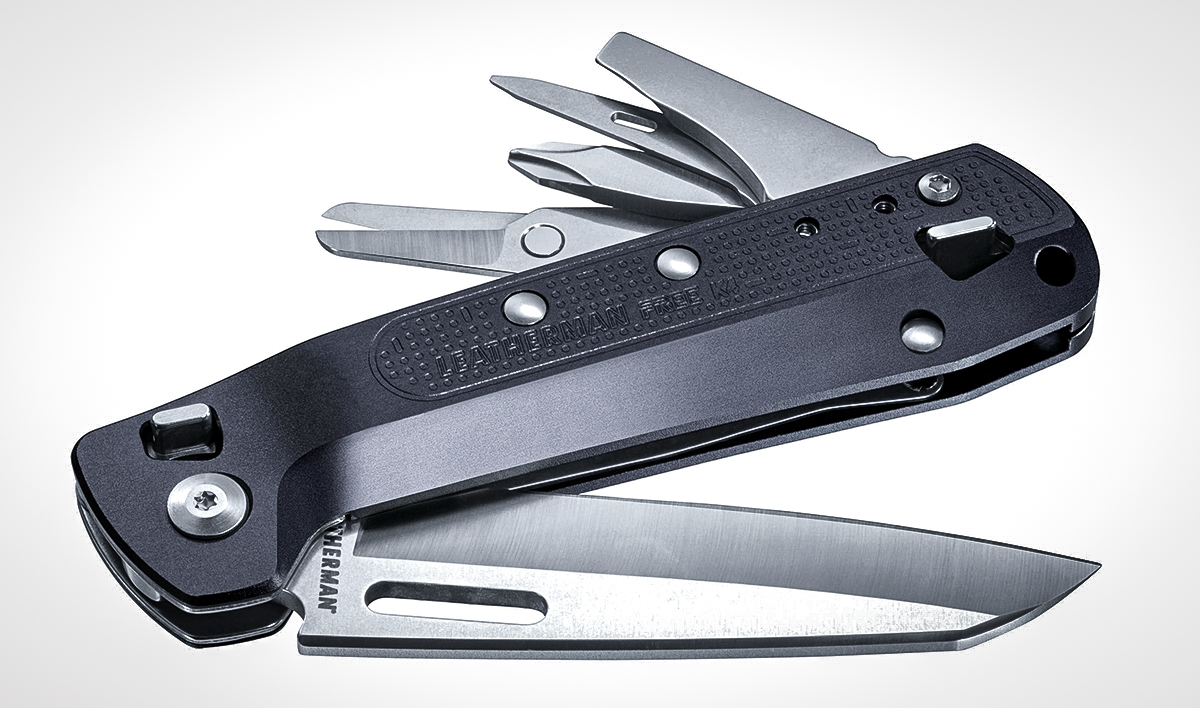 Did you know Leatherman makes folding knives? They do, and they're excellent tools — and since they come from Tim Leatherman's company, none of them is just a folding knife. If pops needs a new everyday blade that can do a little more than cut stuff, and he's not the kind to wear a multitool on his belt, the K4 from Leatherman's FREE line is the way to go. It features a hearty 3.3-inch smooth blade with a thumb slot that's easy to open one-handed and easy to keep sharp.
On the back of the grip, you'll find a bunch of additional fold-out tools that get used on a daily basis, including a pair of spring-action scissors that actually work! And all tools lock open when in use with a proprietary magnetic locking system. If your dad would rather carry something smaller, the FREE T4 is a great compact option with a good-sized blade and 12 tools on board ($69.95). —DM
GOOD GEAR – Show That You Love BRCC Coffee With the BRCC Vintage Logo Ladies T-Shirt
---
Magpul DAKA Gun Case Organizer
Price: $139.95 to $159.95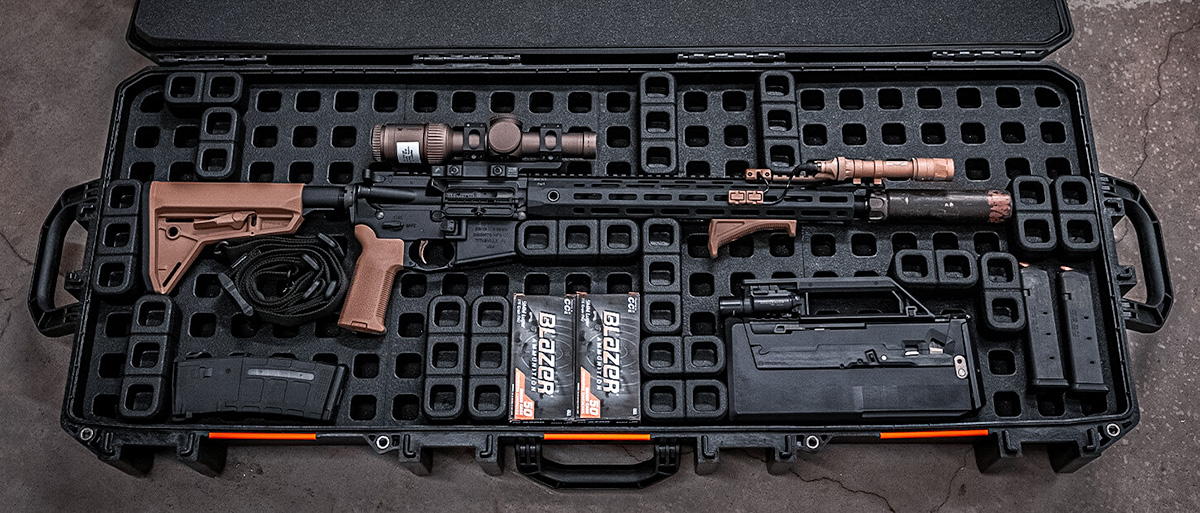 Magpul came in at the beginning of the year and announced that it had figured out the solution to that pluck-and-pull foam bullshit in your gun case that you can customize once, and then you have to buy new foam.
The endlessly customizable DAKA grid organizer is made of moveable blocks of polypropylene foam that you simply rearrange based on your needs, similar to what bike helmets are made of. The foam is stronger and more durable than open-cell foam, and — this is super important for gun cases — won't absorb liquids or chemicals the same way. You can clean DAKA blocks with a damp rag.
Currently, the DAKA Grid is available for the Pelican Vault V730 and V800 hard cases. They let you set up the case any way you want to haul a rifle, pistol, and all associated accessories and magazines, or a long-range shooting kit, or anything you want whenever you want.
The intuitive system uses a base pad that works as a grid. You can then plug that grid with blocks to create a shape that fits your gear. If you want to change your loadout, just pull the blocks and rearrange them. — DM
RELATED — Magpul Daka Grid: What Your Gun Cases Always Wanted
---
Maven RS.2 Riflescope
Price: $550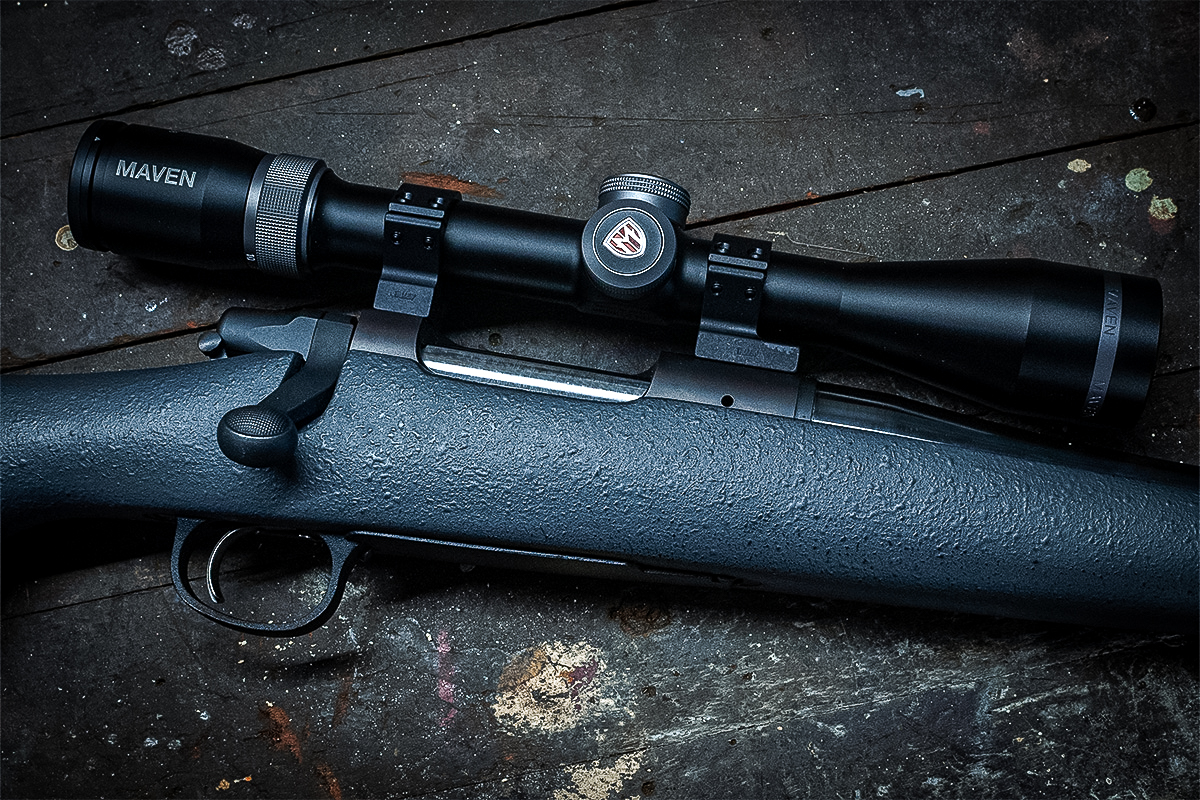 The Maven RS.2 Riflescope is not just another riflescope. Coming in it at a hair over 12 ounces, it is the perfect piece of lightweight yet durable glass. The RS.2 sports a 2–10x zoom, making it adjustable for just about any situation thrown Dad's way. It is a rifleman's scope that Jack O'Connor would have been proud to have carried around the globe mounted on his 270.
In an age when scopes are getting heavier and bigger, this scope shows us what a streamlined, no-frills scope is capable of. It has everything you want and nothing you don't, making it the perfect scope to top off the old man's hunting rifle. — Kurtis Martonik
Objective Lens Diameter: 38mm
Magnification: 2-10x
Weight: 12.4 ounces
Overall Length: 12.4 inches
Tube Diameter: 1 inch
Adjustment: 1/4 MOA
GOOD GEAR – In Honor of Our Mainstream Media Friends Wear the BRCC Trust Us T-Shirt
---
BRCC Merica Tacticock T-Shirt
Price: $25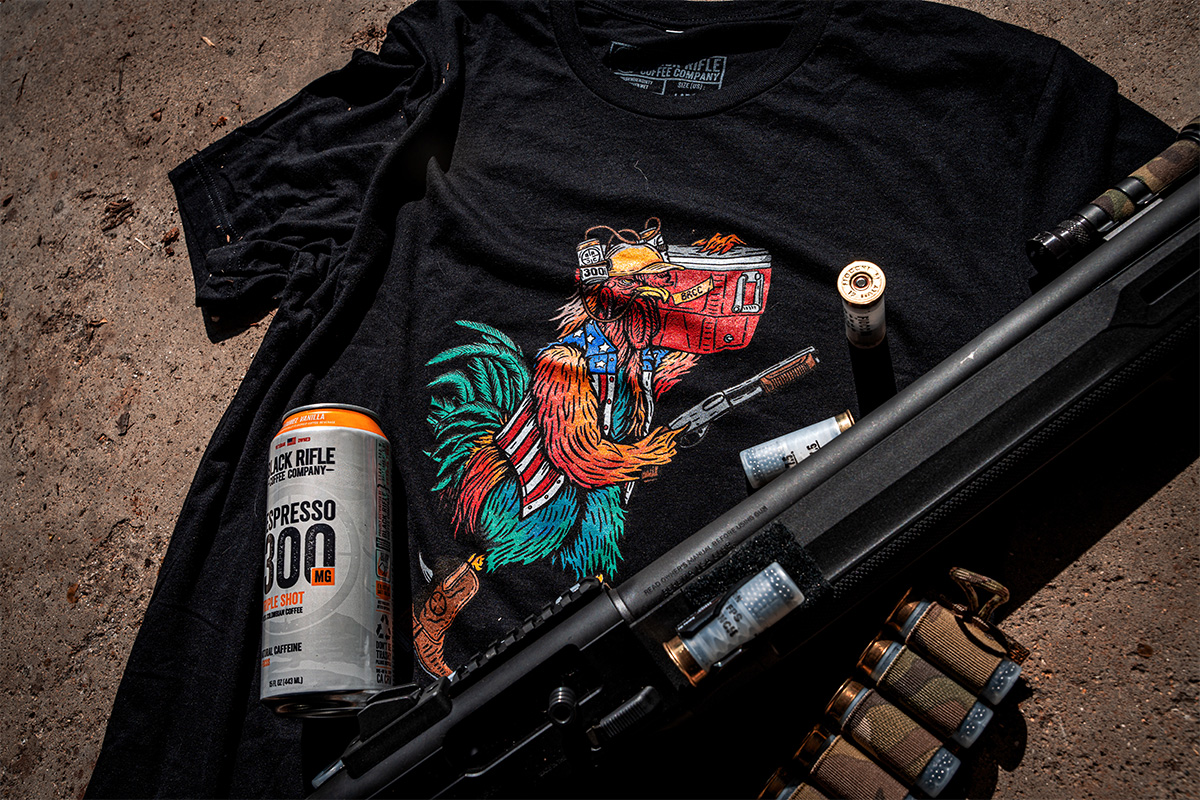 The BRCC Tacticock is the stuff of legends, just like dear old dad. This super-soft, ultra-comfy cotton T-shirt featuring BRCC's famous gun-toting rooster will definitely be dad's new favorite, just like you, after you buy it for him. This one will turn heads at the gym, the gun range, and the grocery store. And it will definitely make those snooty moms in the school drop-off line look twice.
RELATED — Fatherhood, Sammy Hagar, and Salmon Fishing in Alaska
---
MKC Mini Speed Goat Fixed Blade
Price: $200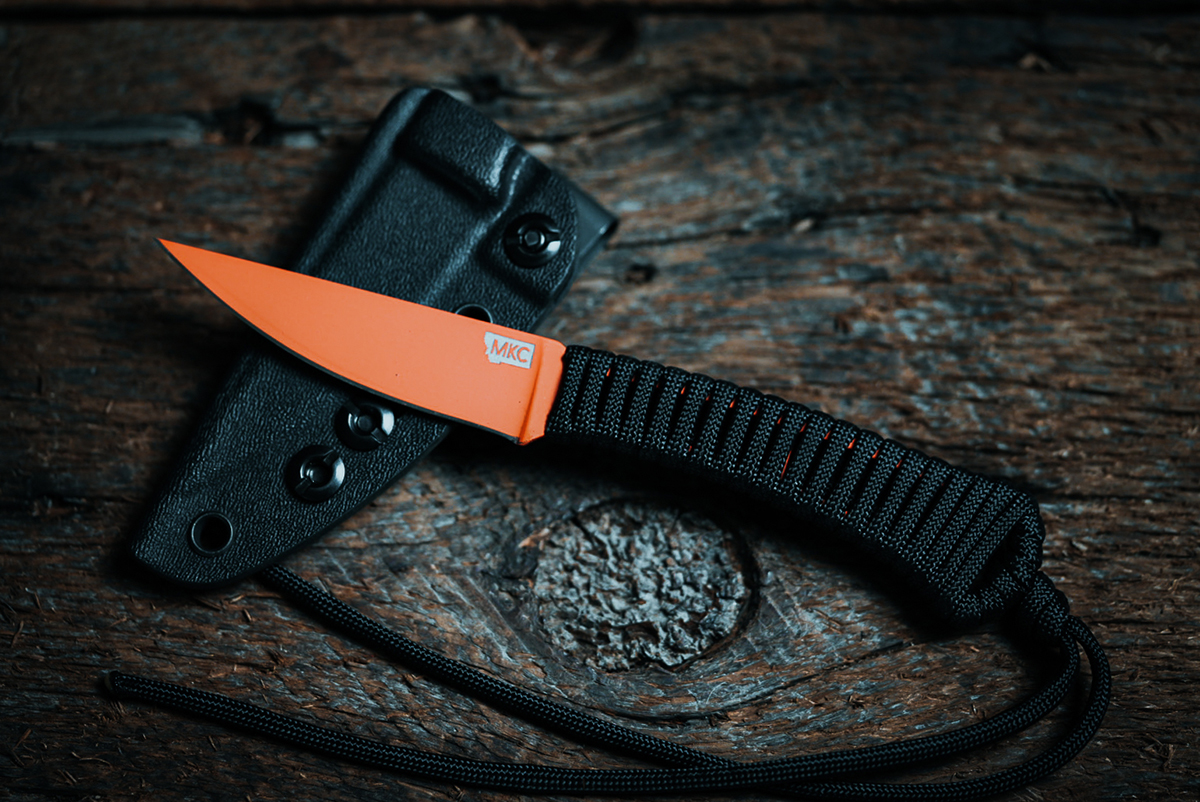 Josh Smith is a legend in the blade community as the youngest ABS Master Bladesmith ever. His one-off custom Josh Smith Knives can sell for tens of thousands of dollars — show pieces of sultans and billionaires. With Montana Knife Company, Smith took his skillset and deep knowledge of blades to make something for the masses — high-quality, durable, well-designed blades for EDC and the outdoors.
The Mini Speed Goat is their newest design and maybe their best. Small, compact, razor-sharp with a diesel Kydex sheath, this 52100 high carbon ball-bearing steel blade can field dress an elk or make quick work of an Amazon box. If your dad is like me and loses everything, hold out for the Cerakote blaze orange model. He won't want to lose this one.
Note: MKC knives sell out fast, but you can get in on the inside track if you message the guys on IG and tell them you read about them on Free Range American. —MRS
RELATED — $2.5K Knives and Cougar Sausages: Meet Master Bladesmith Josh Smith
---
MTN Tough Fitness Subscription
Price: $29.99/month or $239.99 annually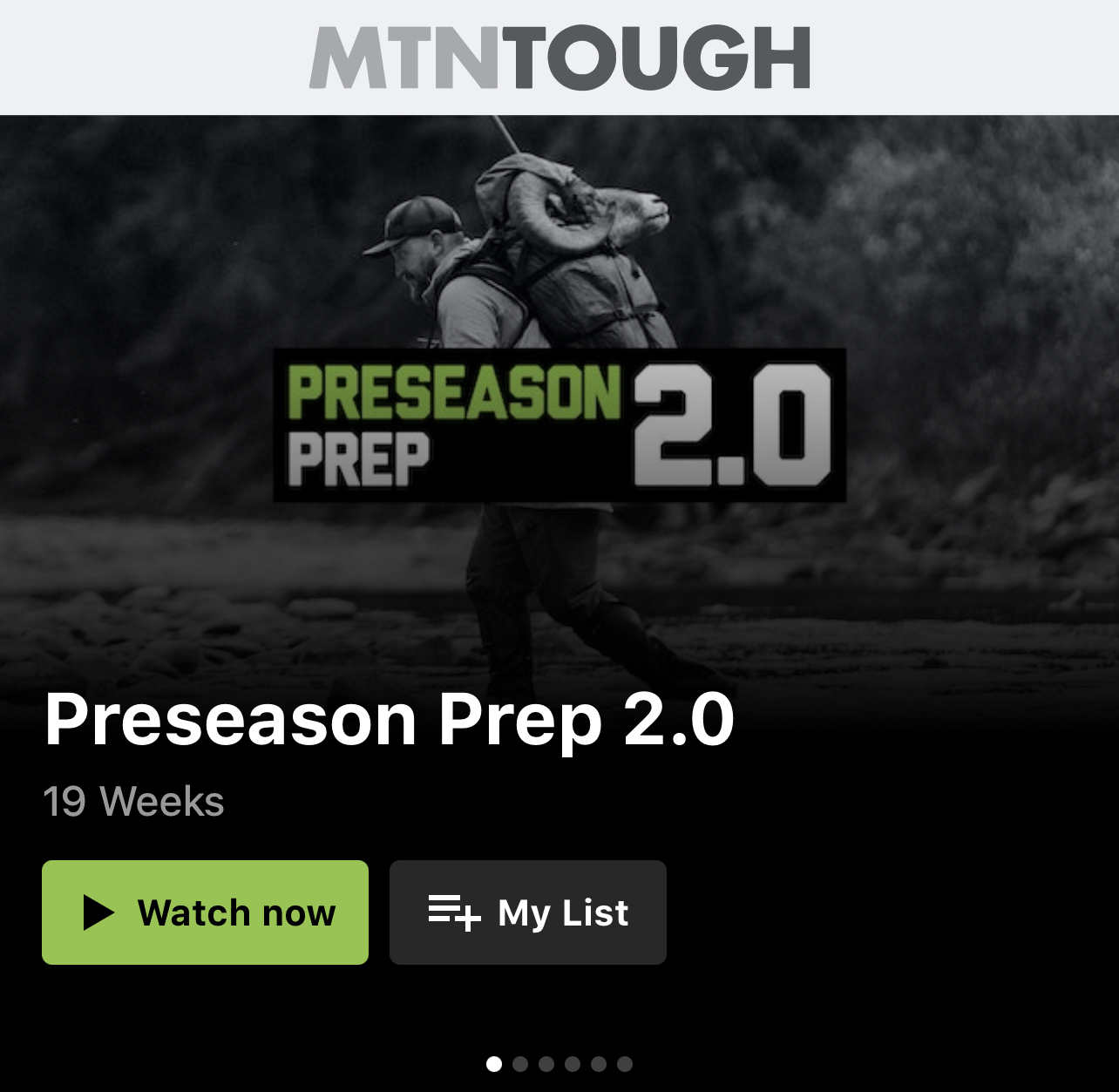 This is the gift that keeps on giving. Get Dad off his ass and in shape with a subscription to MTN Tough Fitness. MTN Tough is an app-based fitness program designed by military members, vets, LEOs, and first responders. The programming offers a wide range of workouts designed to get that ass in shape.
They have everything from beginner programs that are bodyweight centric to advanced fitness programs for extreme athletes with access to full gym setups. They just launched their Preseason Prep 2.0 program, designed to get hunters in shape for the upcoming mountain hunting season.
I have been following their programming for just over six months, and I'm extremely impressed with the periodization and progression they're following. Their hunting-based workouts make sense for the time of year each is prescribed, and they work. –MH
RELATED — A Rock-Solid Turkey Vest Carries More Than Calls and Shells
---
Nock On Nock 2 It Release
Price: $234.99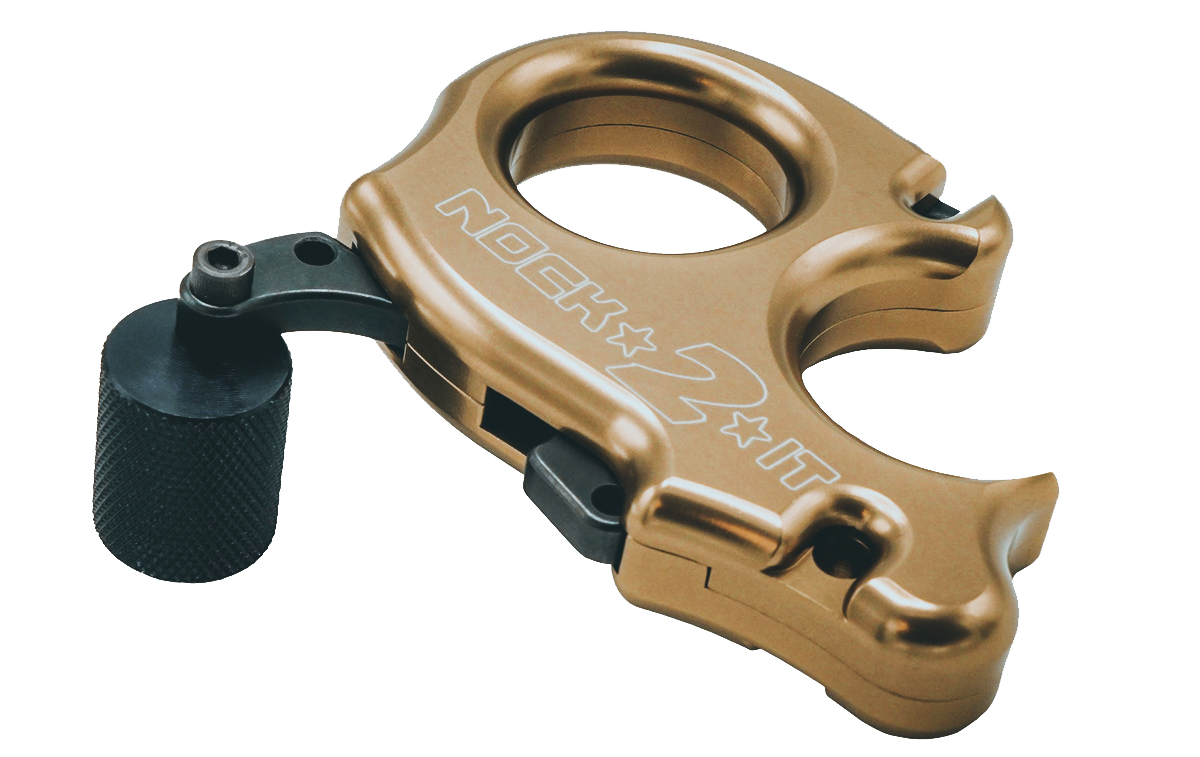 Archery releases are personal, like a favorite pair of boots. Replacing them willy-nilly is a sure way to fuck up your shot cycle unless, of course, you're making a significant upgrade, like this Nock 2 It release from our favorite Uncle Duds. John Dudley is a friend, but objectively speaking, he "nocked" it out of the park with this one.
This two-finger, thumb-button release breaks like a Trigger Tech, and the autolocking jaw gets on the string loop fast. By the nature of the thumb/back tension design, it's way more efficient than a classic wrist strap release.
I moved to a Nock 2 It last spring after almost six years with the same release, and after some aim-point adjustments, I immediately saw groups on foam shrink. It's not cheap, but precision never is, so this Father's Day, give dad something he almost certainly wants — the gift of accuracy. —MRS
GOOD GEAR – Power Your Adrenaline-Fueled Days With the BRCC CAF Roast
---
Oru Beach LT Kayak
Price: $1,475 (kayak only)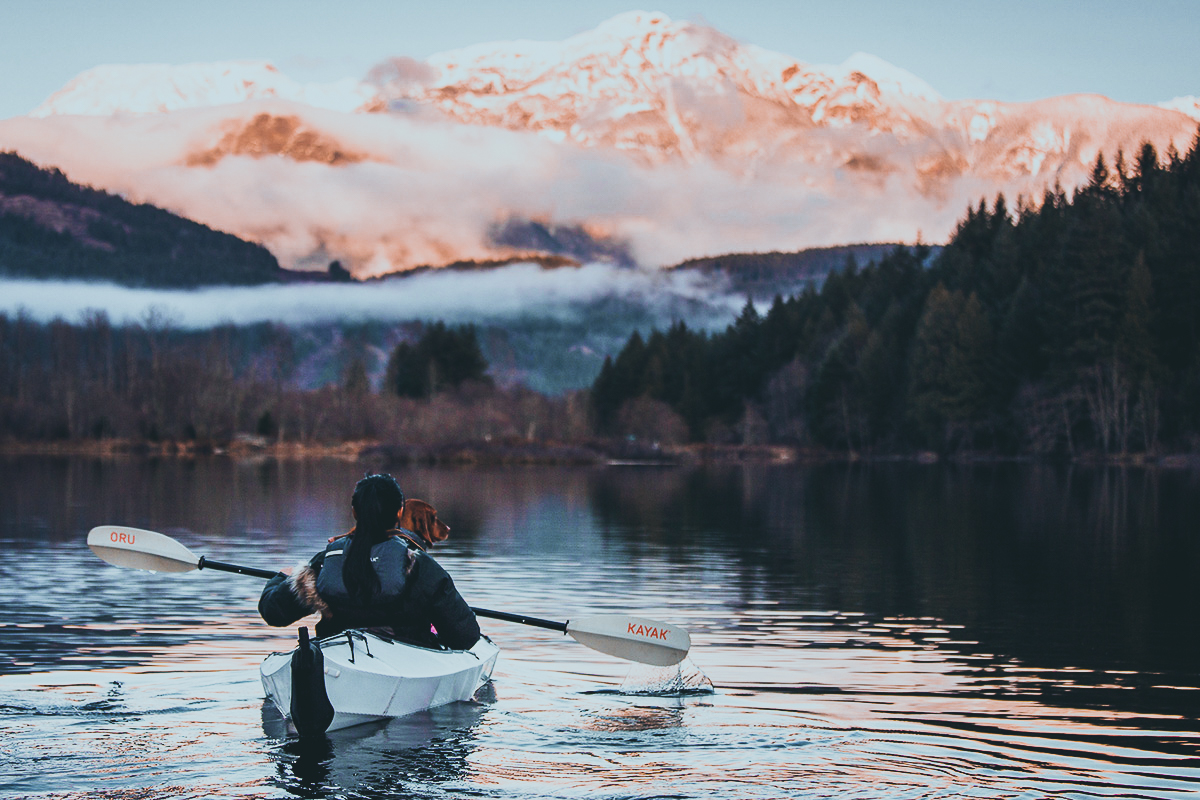 Your dad is a busy man. I'm sure he doesn't get out on the water as often as he'd like — but you can fix that. The Oru Beach LT folds up origami-style so Dad can throw it in his car and sneak off to fish anytime he has a few minutes to spare. Hell, he might even catch his lunch and eat it during the same break.
Oru Kayaks are gaining popularity because they're light, portable, and surprisingly tough. This one weighs 28 pounds and only takes a few minutes to unfold. Once it's on the water, the Beach LT can support 300 pounds. Buy the boat as is, or add a paddle, phone mount, and rod holder to get Dad on the water as soon as possible. — SM
Weight: 28 pounds
Length: 12 feet 1 inch
Folded dimensions: 33 inches wide, 29 inches high, 13 inches deep
Weight limit: 300 pounds
Set-up time: 10-15 minutes
RELATED — What You Need To Know About Fishing Kayaks
---
BRCC Pew Professional T-shirt
Price: $28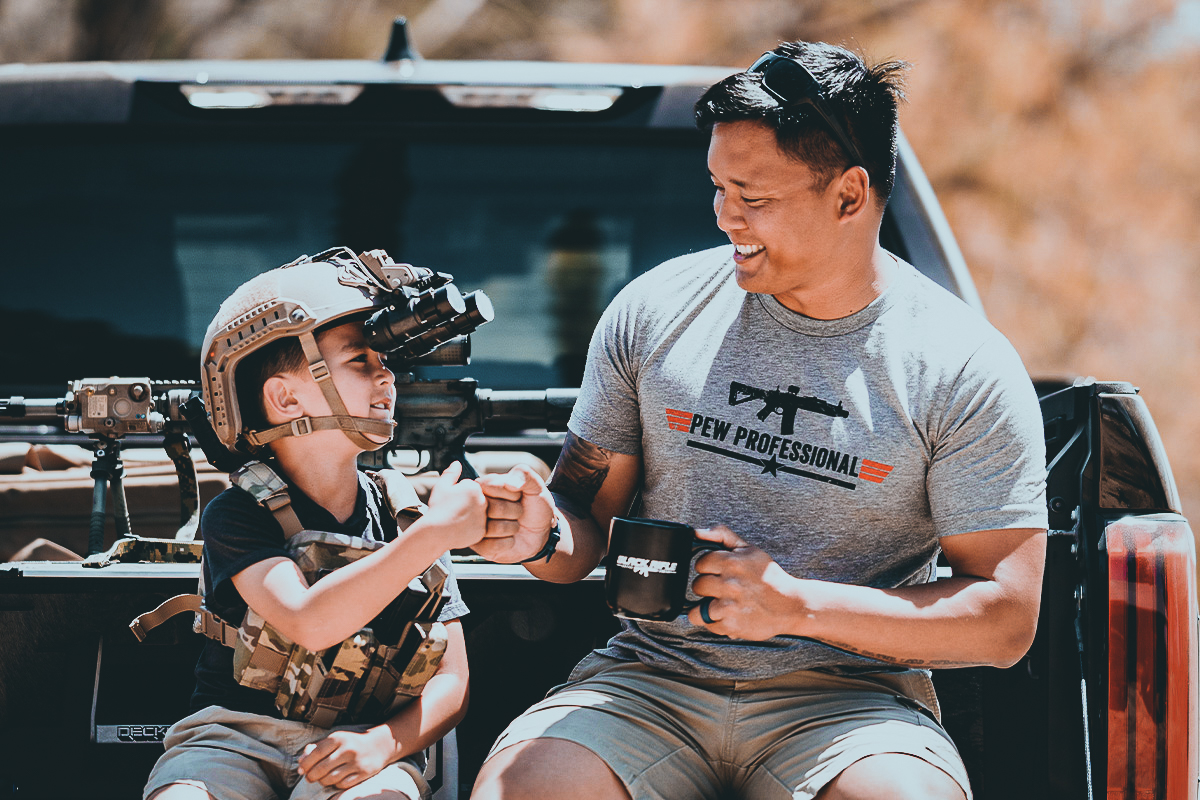 This vintage Article 15 classic is perfect for anyone who totes a firearm as part of their job. BRCC also claims this shirt is scientifically proven to improve shooting accuracy. And while they may have made that up, this shirt will definitely make you look cooler on the shooting range.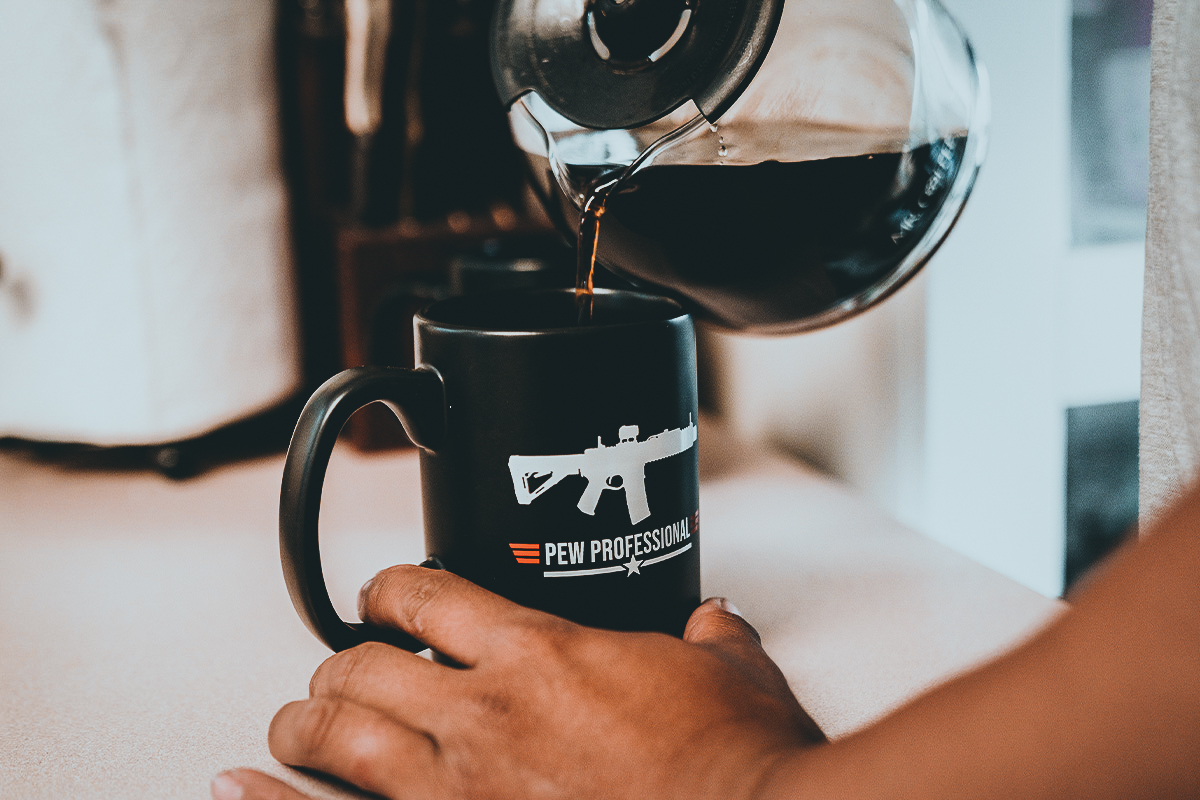 There's also a matching mug in case Dad likes a little extra pew with his morning brew so he can stay caffeinated and mission-focused. This one is way cooler than that handmade clay monstrosity your brother made in second grade. Go ahead and give him the upgrade.
RELATED — Essential Gear for Perfect Backcountry Coffee
---
Pelican Dayventure Backpack Cooler and 65QT Elite Wheeled Cooler
Price: $289.95; $519.95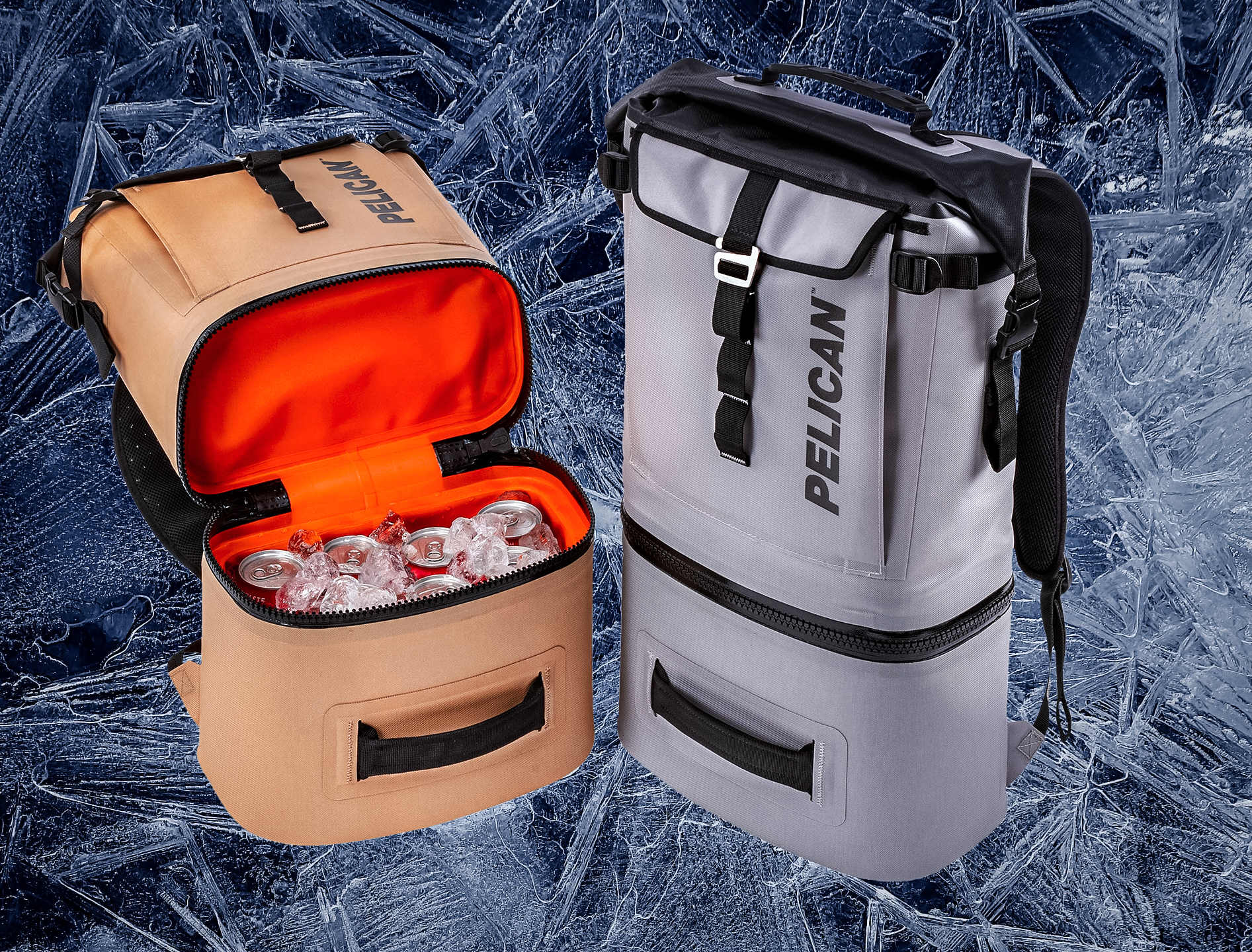 The Pelican Dayventure Backpack is about as solid a soft cooler as you can get. Like everything else Pelican makes, it's overbuilt in the best ways. The 840D nylon outer shell is double-coated TPU for excellent picture resistance that will stand up to sliding, dropping, and hauling. And this isn't just a soft cooler with a couple of straps sewn to it — it's an excellent and comfortable pack with padded shoulder straps, a sternum strap, and a vented mesh back panel.
The 13-liter upper compartment is a rolltop that is essentially an insulated dry bag. The molded bottom section of the pack (4 liters) opens via a hefty waterproof zipper and will fit an entire six-pack of cans and ice or whatever you want. The inner walls of the entire pack are made of high-density closed-cell foam, and everything is bright orange, so it's easy to find what you need in low light
The main compartment also features a mesh pocket for small items, and the heavy outer pocket can haul even more gear. You'll find yourself taking this cooler everywhere simply because it's so much easier to carry than a typical hard-sided cooler. It's one of those gifts dad will like more and more as he gets more and more use out of it.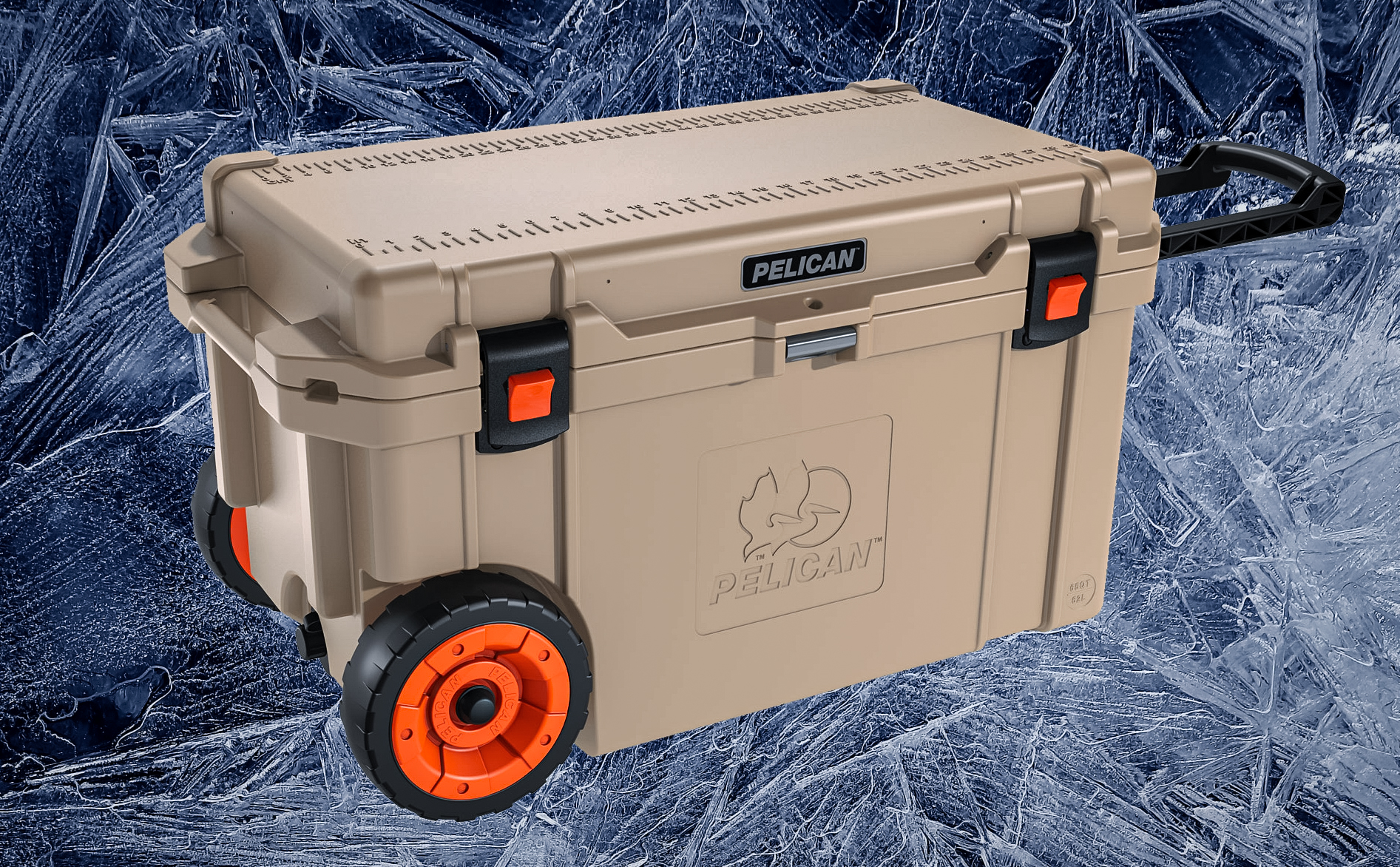 If you're looking for something a bit more serious in the way of coolers, this is the way. This massive 65-quart heavy-duty cooler has 2-inch polyurethane insulation and a freezer-grade gasket for extreme ice retention (we're talking multiple days).
The entire line of Pelican Elite Coolers is designed to last a lifetime and is tougher than any other cooler out there. The heavy-duty wheels will roll over any terrain, and the lid features a fish scale, so it's perfect for the boat. The handles are molded in, so no worries about them ever breaking, and the built-in trolly handle is also unbelievably strong.
It also features a built-in bottle opened, molded-in tie downs, non-skid and non-marking raised feet, a molded-in lock hasp with stainless steel plate for security, a sloped drain, and a threaded plug with a tethered cap, so you don't lose the cap, and you can easily attach a garden hose to direct drainage. Plus, it's made in the USA and available in graphite, tan, and white. Plus, there are a whole bunch of size options for Pelican soft and hard coolers. There's bound to be something just right for your pops. —DM
GOOD GEAR – Stand Out Looking Stylish With the BRCC Keystone Hat
---
Ruger Super Wrangler .22 Single Action Revolver
Price: $279.99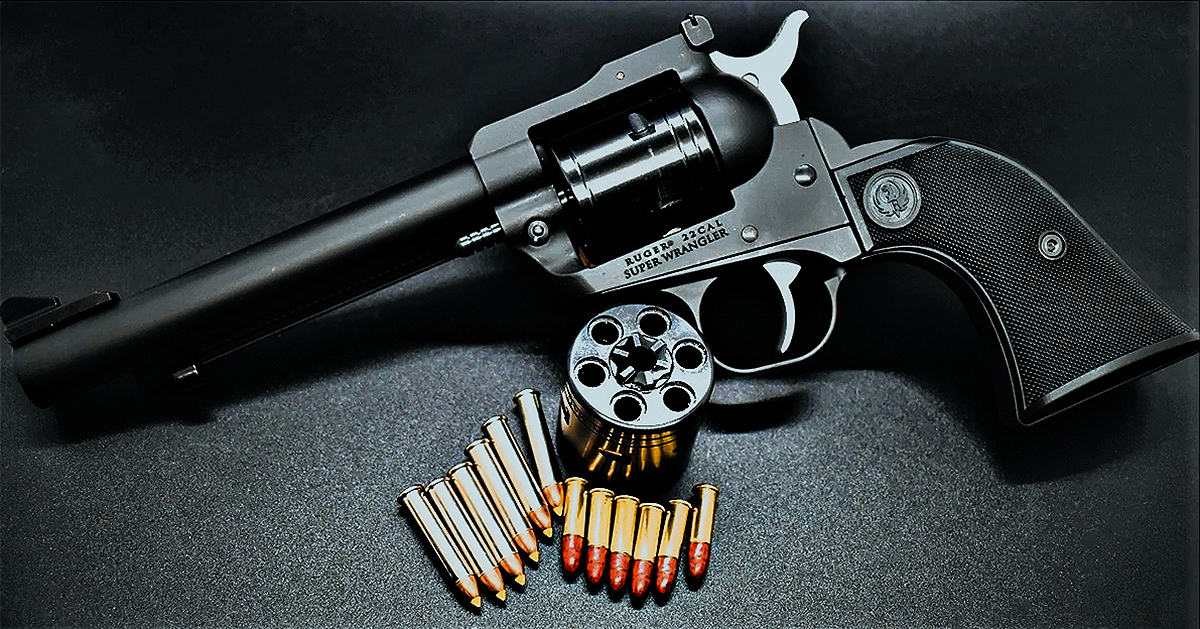 Everybody loves a .22 revolver, but it's not something most people run out and buy for themselves. Do your dad a favor and get him a fun little plinking gun with big-time Old West charm. He'll enjoy shooting it, and it'll give both of you another reason to spend time together while you knock down tin cans.
For $280, you can give Dad a quality six-shot revolver that comes with two cylinders that allow it to fire .22 LR or .22 Mag. That versatility, plus a Cerakote finish, a cold hammer-forged barrel, and adjustable sights, makes the Ruger Super Wrangler a pretty practical little wheel gun. Throw in a few hundred rounds of ammunition, and you've got one hell of a Father's Day gift for your money. — SM
Caliber: .22 long rifle, .22 mag
Capacity: 6
Barrel length: 5.5 inches
RELATED — Ruger Reintroduces Marlin Model 1895 Guide Gun
---
SEVR Titanium 2.0 Broadhead
Price: $15.99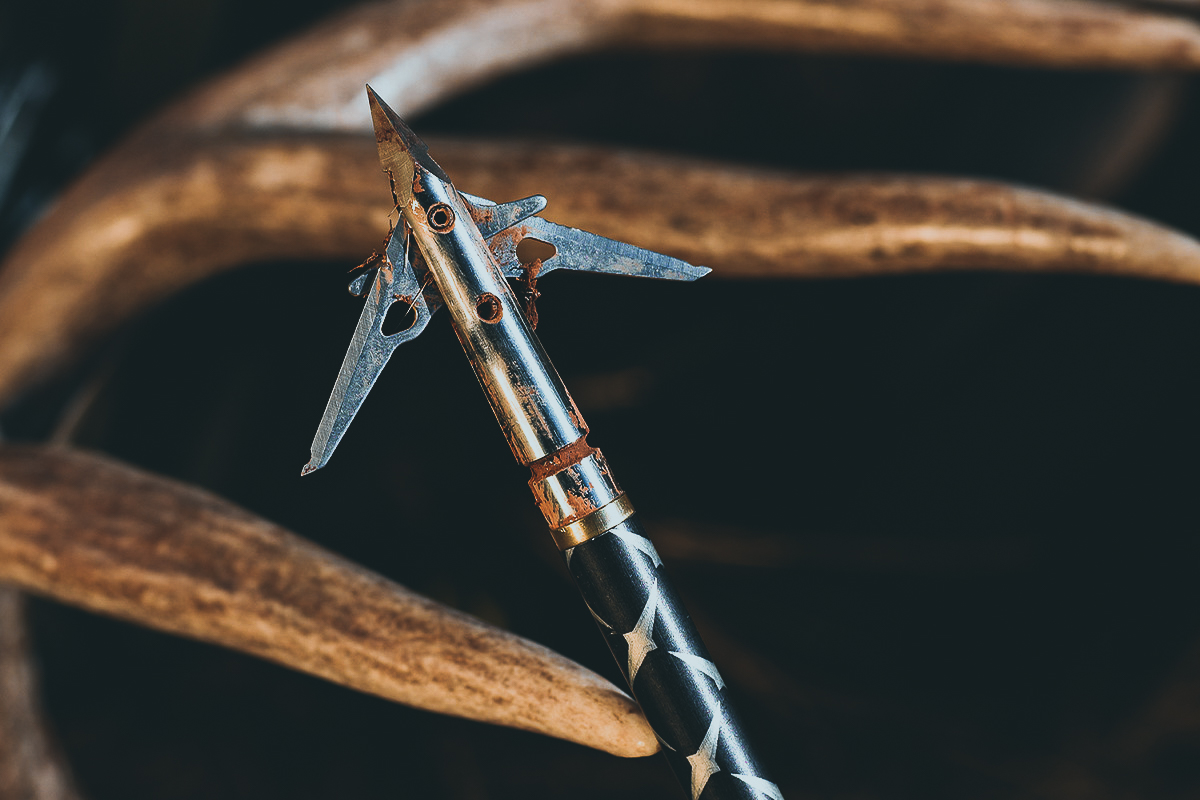 I lost an elk last year. I'm certain the bull I shot is dead, but we had no blood to follow after the shot. I was shooting a small-diameter fixed blade broadhead. I never want to blame the equipment, but there's no other explanation in this instance. Insert Sevr Broadheads Titanium 2.0 Broadhead.
I have killed a pile of animals with this broadhead, and it leaves devastating wound channels. As long as you don't hit major bones like shoulder blades, this 2-inch cutting diameter, rear-deploying mechanical broadhead will do some serious damage and leave a huge wound for you to track blood after the shot.
Unlike other mechanicals, these blades lock completely open, so even if you do not get a clean pass-through, you'll have them open in vitals and create damage as the animal moves. Additionally, each head comes with a set screw that locks the blades closed so you can actually practice with the same head you'll be shooting in the fall. –MH
RELATED — Elk Hunting Gear: A Complete Guide to Quality Kit
---
SheepFeet Deluxe Custom Full Length Orthotic
Price: $270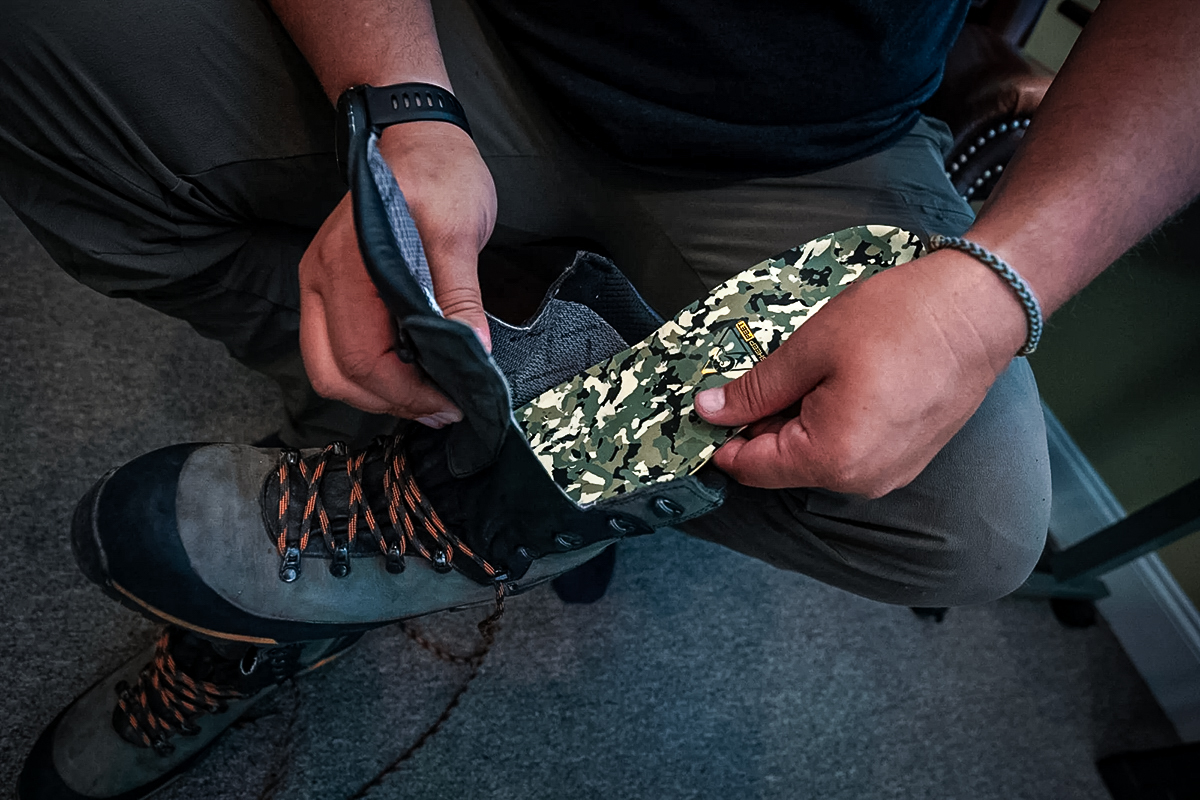 SheepFeet insoles are made for hunters. They're fully fitted with a camp Dura cover for durability and comfort. The insoles maximize comfort, protection, and performance by incorporating an Xtreme Curl Cushion and a heel stabilizer. This helps to relieve pain and prevent injury through stability.
The Deluxe model has extra cushion with a total thickness of 3/16 inches, and they will make all the difference in the world after two-digit-mile days in the backcountry. If you don't know about SheepFeet, you better learn — this fall, your dad's aging dogs will thank you. — DM
RELATED — Deer Hunting Gear: What You Need To Get Started
---
Traeger Pro Series 575 Grill
Price: $799.99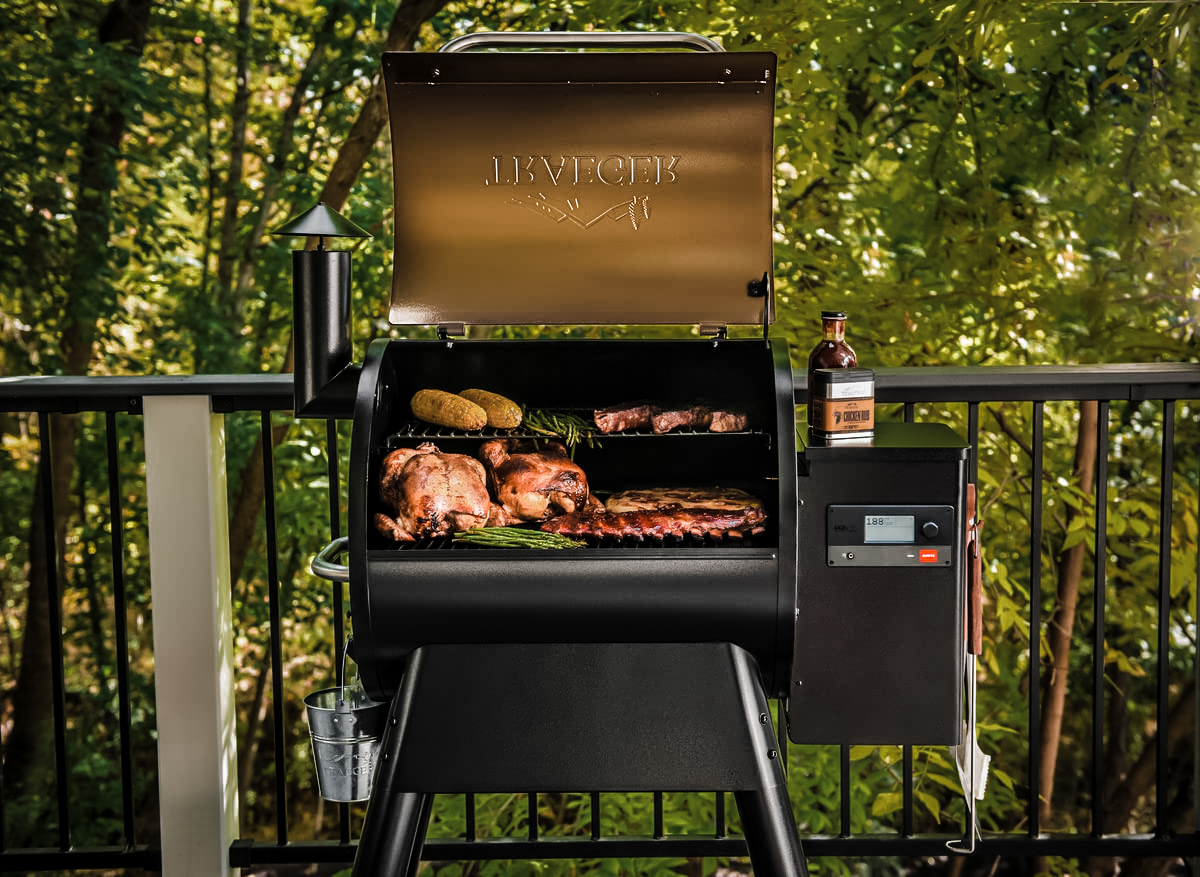 Dads and grilling go together like gin and tonic, but too many are being held back by substandard equipment. Help your dad make the switch to a Traeger so he can start enjoying all the smoked briskets and pulled pork he deserves (and vegetables, if he's into such things). It's genuinely hard to cook any other way or eat at a restaurant after you've pulled perfectly smoked meat out of your Traeger.
The affordable Traeger Pro Series 575 has a 418-square-inch main grill and a 154-square-inch upper rack which is plenty big enough for a family or small gathering. For bigger cookouts, think about sizing up to the Pro 780. Both can be controlled remotely using the Traeger WiFire app (which is also a great place to find recipes) and come with a probe thermometer to monitor internal temperatures and TurboTemp to reduce startup times. — SM
Fuel: wood pellets
Grilling area: 575 square inches
Maximum temperature: 500 degrees Fahrenheit
GOOD GEAR – Wear A Hat to the Range With the BRCC Reticle Hat
---
Vortex Triumph HD 10×42 Binos
Price: $149.99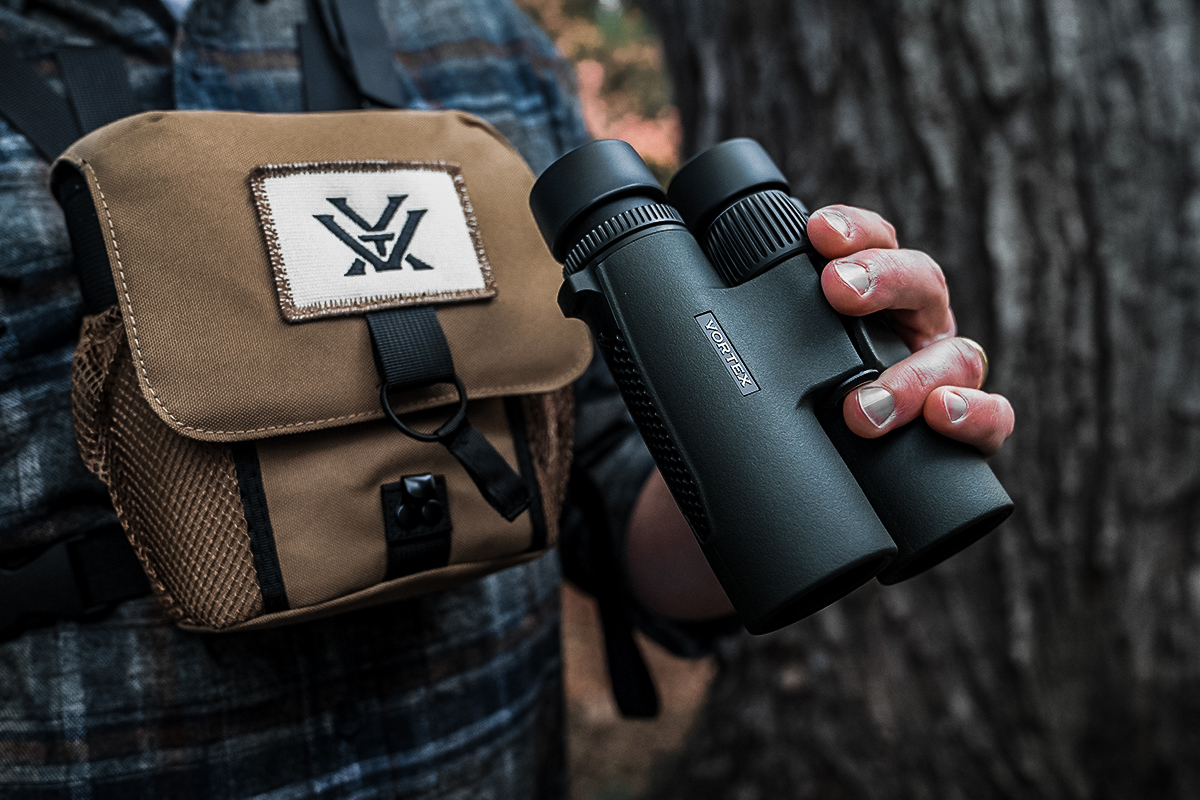 What's the right number of magnified optics to own? Whatever you have plus one is a good rule of thumb. Your dad probably has a go-to pair (or more) of choice binoculars for hunting, but there are times when bringing along your most expensive gear isn't a great idea. I bet he's also been in plenty of situations where he couldn't check out a game animal in the distance because his binoculars were at home. The affordable Vortex Triumph HD 10×42 is the cure for those woes.
This isn't the sharpest, brightest, most powerful thing Dad will ever look through. It's a $100 pair of binoculars. But it is a good value for the money, and it blows a lot of comparably priced options out of the water with decent clarity and brightness, 10-power magnification, a diopter to give each eye optimal focus, and a nice little binocular harness. — SM
Magnification: 10X
Eye relief: 17mm
Weight: 23 ounces
RELATED — 7 Kick-Ass Fly Fishing Boots That'll Get You There and Back
---
Zamberlan 1110 Baltoro Lite GTX Boots
Price: $360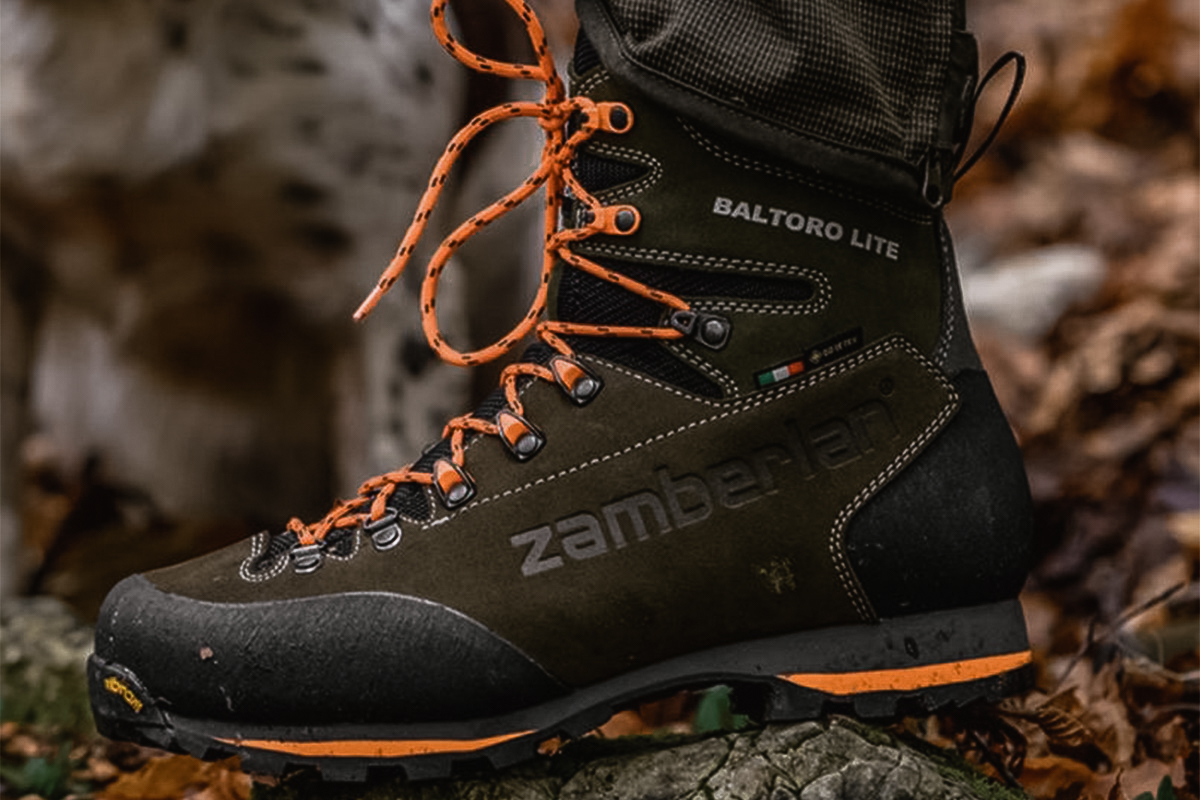 The Baltoro Lite is my go-to boot for all my warm-weather physical activities. From TAC, range days, backpack fishing trips, and antelope hunting, this boot handles everything and keeps my feet dry and comfortable when the mercury rises. It has always been a struggle to find a good combination of waterproof, durable, and lightweight for my hot-weather pursuits, and the Baltoro's are the best I've used.
These Italian-made boots feature a quality Perwanger leather upper to help with durability and longevity. Rubber around the toe box and heel also boost durability in rocky terrain. The Vibram soles have plenty of grip, and a Gore-Tex membrane on the inside helps keep your feet dry while allowing heat to escape at the same time. The lacing system on this boot is excellent with locking lugs midfoot, and you can really lock your heel into the heel cup to prevent blisters. You will be hard-pressed to find a more supportive and durable boot at a weight of 606 grams per boot. –MH
---
READ NEXT – A Father's Day Lesson: When the Bass Aren't Biting