Shopping for Father's Day is hard. It's tempting to just get dad a gimmicky barbecue tool that will be used once before getting hung in the garage for the next decade. Or maybe a new pair of Crocs. But, this year, you don't have to be that lame. We're here to help. We've found a few solid items that any dad would be proud to own, whether it's $9 stickers or a $1,600 watch — with knives, hoodies, coffee cups, and more in between. There's no need to screw up Father's Day this year.
---
$108.00 to $675.00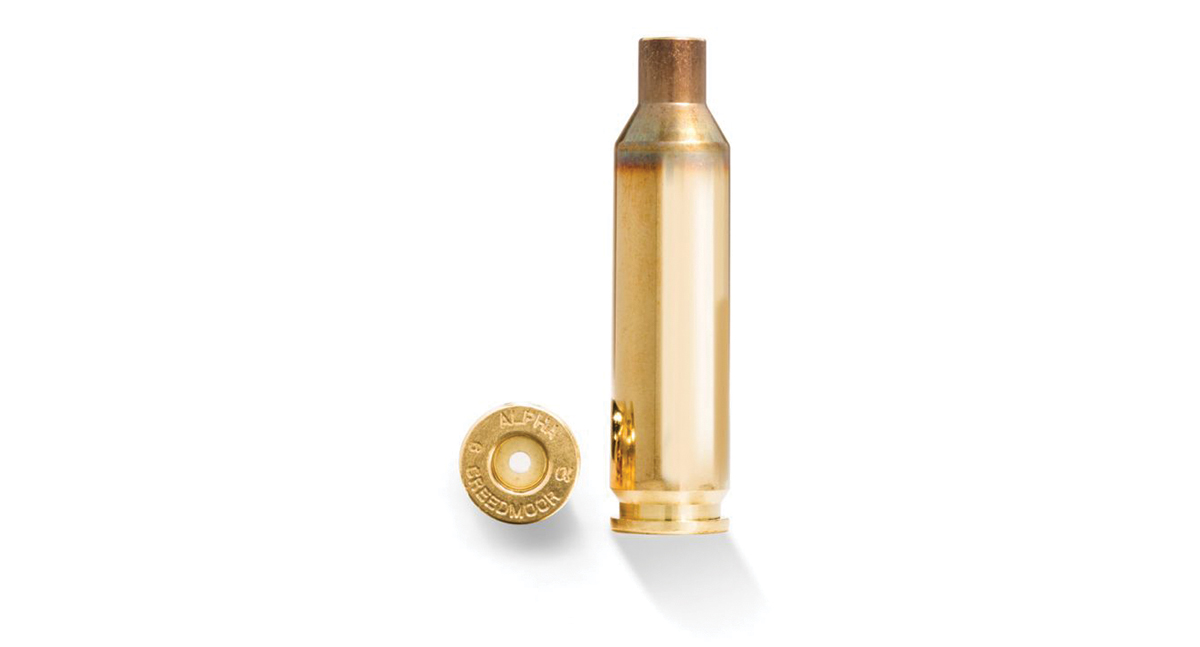 If your dad reloads, get him the best brass money can buy. Brothers Tom and Robert Danielson started Alpha Munitions with the lofty goal of making the very best precision rifle brass in the world. With professional backgrounds in chemical engineering and medical devices, they knew a thing or two about high-performance tech and wanted to apply that skill set to ballistics. Dad, mom, brother, cousin, or whoever is the precision nerd in your family, I encourage them to go down the rabbit hole on Alpha's Optimized Case Design to understand why it's taking over the shooting world.
Alpha produces a short list of caliber-specific brass ranging from the wildcat 22 Creedmoor to .308 Win. The Creedmoors are offered with small or large primer pockets. Most of the short-action precision cartridges are production, including the PRS darling 6 GT. The only downside is that most of their brass is out of stock due to the high demand. The upside is the waitlist feature on their site works great, and you'll get an email when product drops. I have it on good word, too, that more brass is coming in time for Father's Day. — Michael R.Shea
---
$199 to $249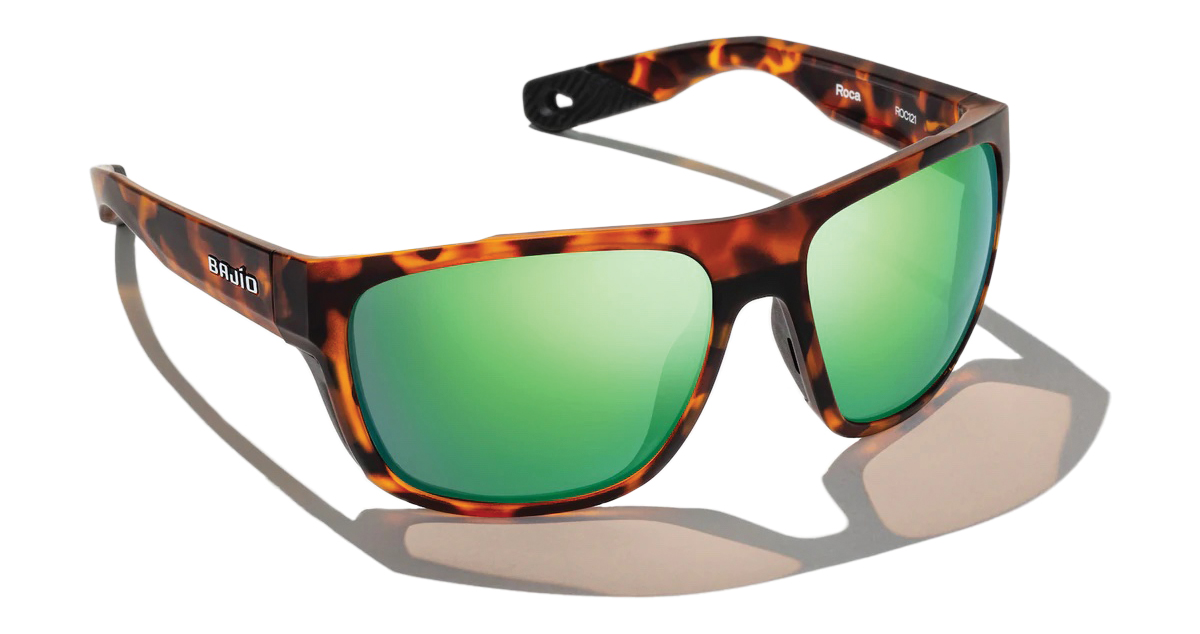 Spend any amount of time on the water fishing, and you know just how bad sun glare can get. Not only can you get burned in a hot second, but the direct and indirect rays are also hell on your eyes.
The Rocas give you maximum coverage, keeping peripheral light from flooding in, and have polarized, color-enhancing, high-def lenses with proprietary blue-light-blocking LAPIS technology to minimize eye fatigue and strain. Plus, the non-slip nose and temple fit won't fail you when you're over the side netting that whopper. — Matt Smythe
---
$33.96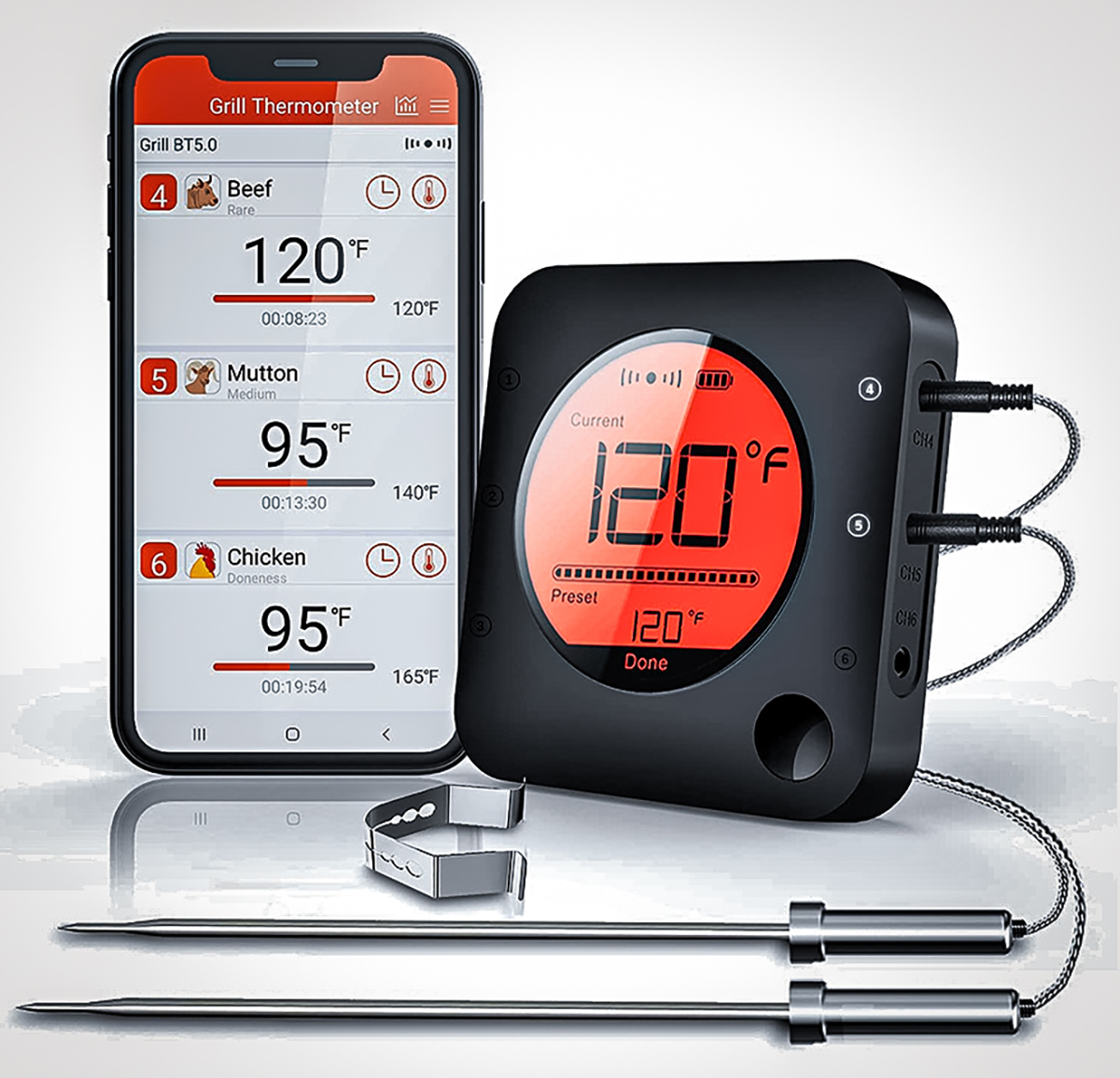 Every time you crack the smoker or grill to get a temp check on a piece of meat, you're letting out heat and interfering with the cooking process, meaning the meat is coming out less awesome than it could be. A wireless meat thermometer changes everything and will have your dad grill-mastering the shit out of his fishing buddies ASAP.
This model from Bfour has an easy-to-read screen on the main unit, and it also allows you to monitor its temperature sensors from up to 200 feet away with a Bluetooth 5.0 connection to a smartphone. The thermometer and app include USDA temperature presets for a variety of meats, a countdown timer, and a real-time temperature graph so you can make sure that smoked venison roast comes out just right every time. It comes with two probes, and the app is free. — David Maccar
---
$64.99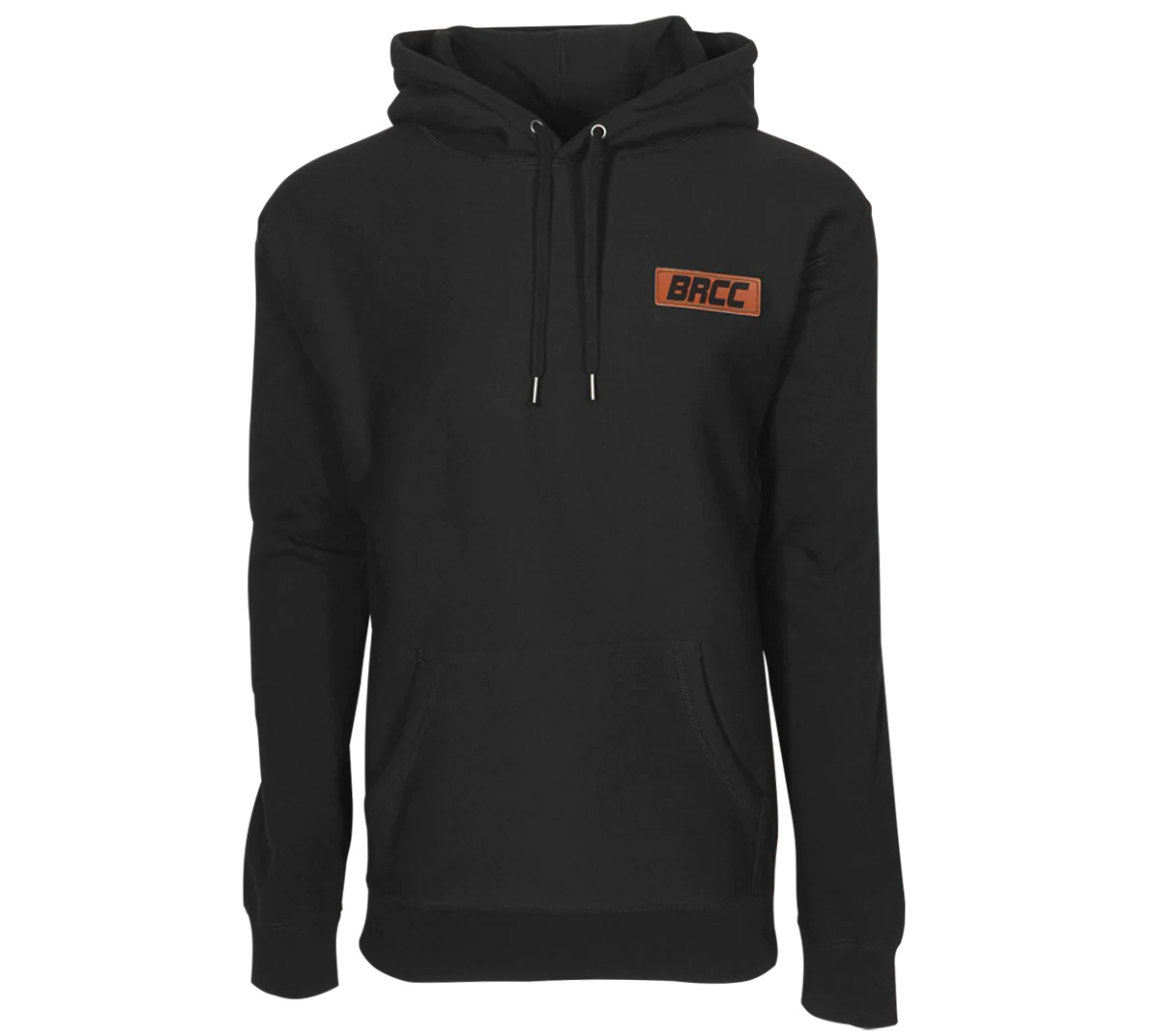 Our corporate overlord has been crushing out radical designs for T-shirts and coffee bags since the very beginning, but in the last year or so, they've focused hard on technical performance clothing and — at risk of sounding like a kiss-ass — they nailed it with this one.
This patriotic hoodie features a brown BRCC logo that compliments the black material for a more rugged look. If you're looking for a pullover hoodie with a comfortable fit that says "I both love America, and I have great taste in coffee," this is your jam. Make no mistake, this will be dad's new favorite hoodie. — M.R.S.
---
$1,599.99 or $150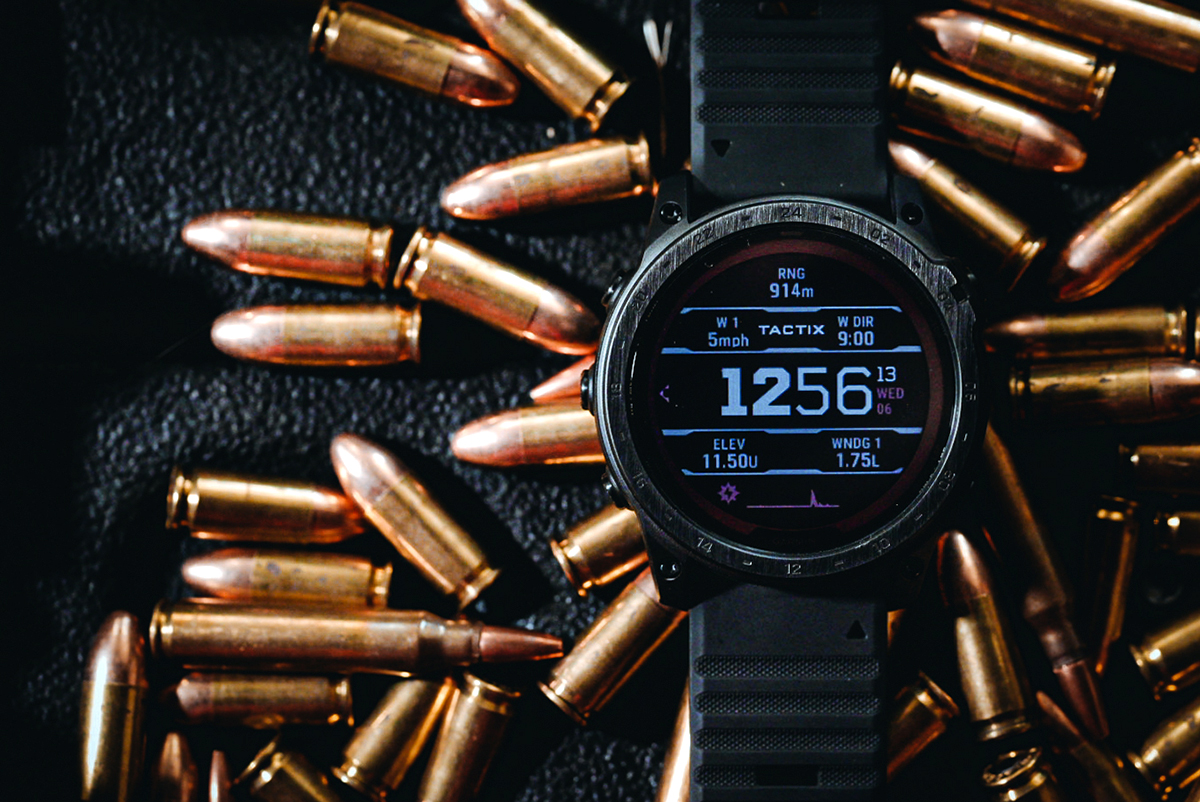 If you decided this year is the year to get lavish with your Father's Day gift, and your dad is an adventurer who spends a lot of time in the backcountry, a fitness enthusiast, or just a dude who loves gadgets that do a whole bunch of shit really well, you can't go wrong with this feature-packed GPS solar smartwatch from Garmin. The high-end model not only features a host of apps and functions optimized for dozens of sports and activities but also Applied Ballistic software, so the smartwatch can act as your long-distance shooting computer in the field. It even has a built-in bright-as-hell flashlight that will get an embarrassing amount of use.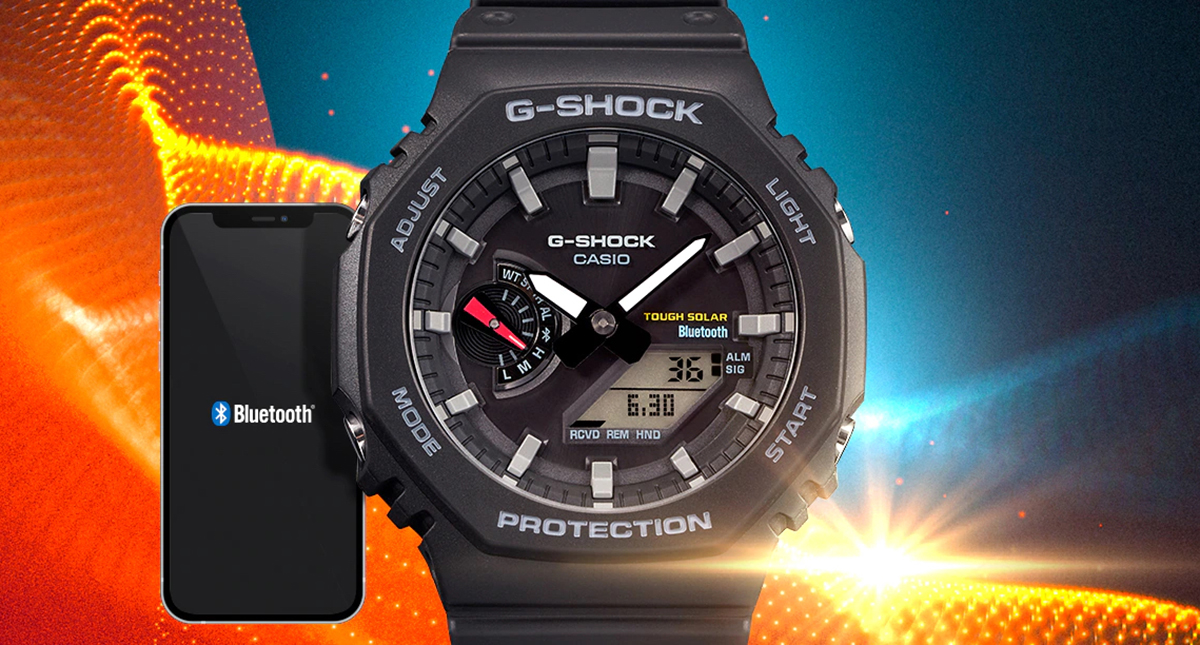 But if you ain't about to drop $1,600 on a dad's day gift, it's time to pre-order the Casio G-Shock GAB2100 analog-digital watch with smartphone capabilities. This model has a Smartphone Link that works via Bluetooth and solar charging with the octagonal housing of the newest and hottest G-Shocks. It's a durable timepiece with enhanced functionality that looks amazing, and the MSRP is $150; add $10 more if you want the case and band in bright yellow. — D.M.
---
$109.95 to $124.95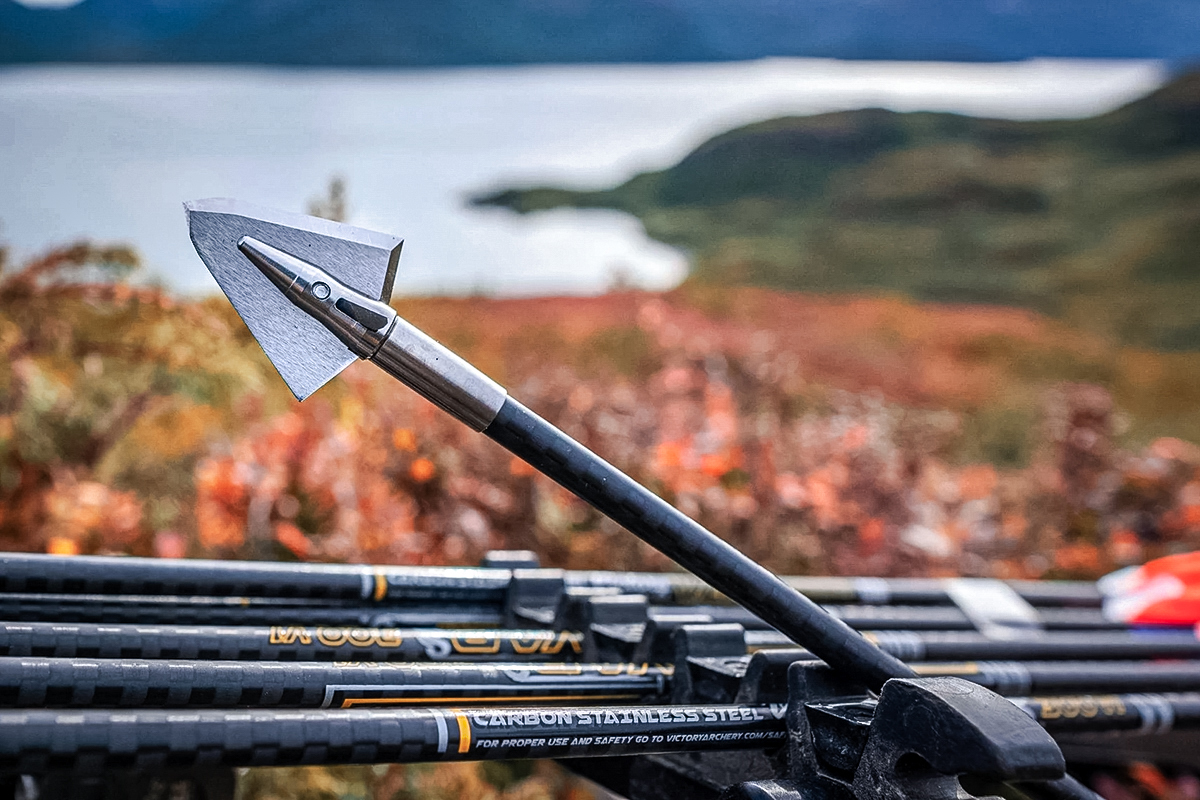 Nothing says love like getting dad a gift he can run through an animal's heart and lungs. Colorado-based Iron Will Broadheads has come to dominate the top-end of the archery market because they do the business end of an arrow very, very well. I've been shooting them a few years, and they shoot with fieldpoints better than any fixed blade I've ever tried.
Most models are available in 100 to 250 grains with A2 Tool steel blades and titanium or steel ferrules, depending on weight. I've had a lot of success with their single bevels with bleeders — clean pass-throughs and good blood trails — but the new V Series designed for long-range flight is top of my try list this fall. For Father's Day, Iron Will is offering custom engraving, so you can laser in a message to pops that will be with him on the mountain, whether hiking or screaming at 300 feet per second. —M.R.S.
---
$9.98 to $99.95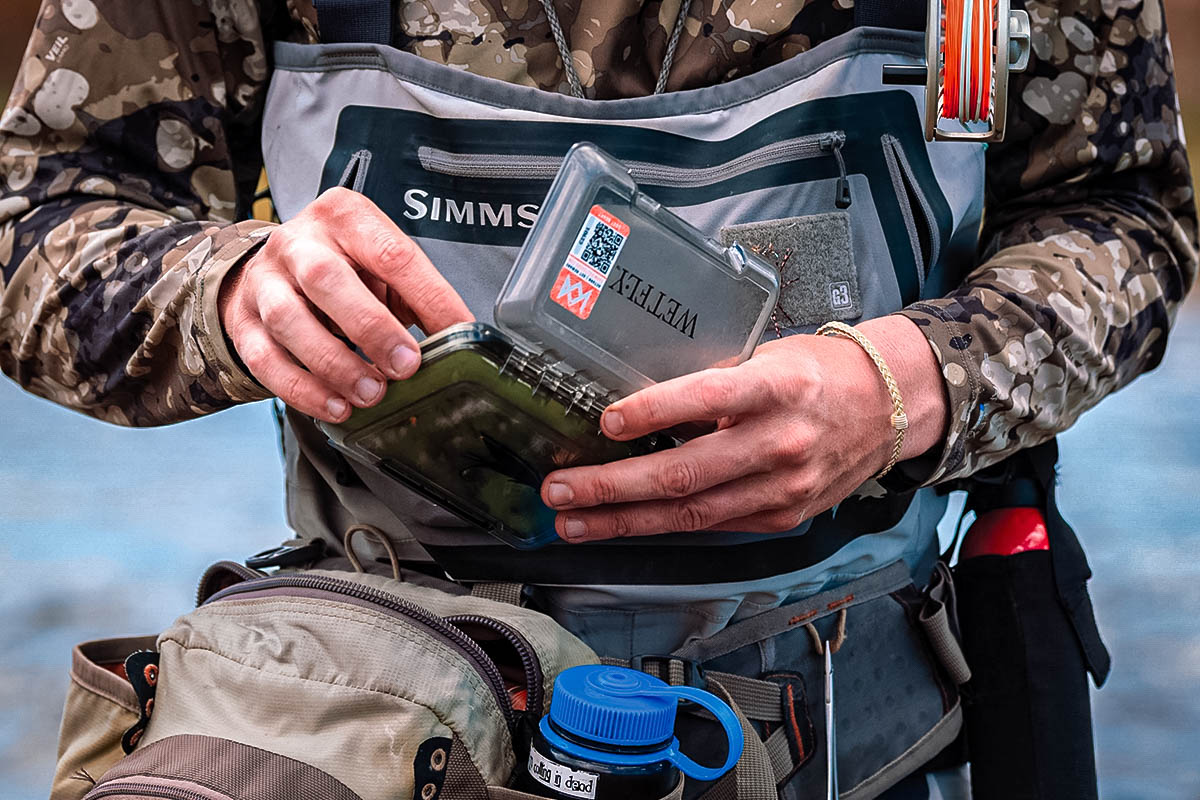 Karmik Outoors' lost and found decals are perfect for the dad who has more tools and hunting, fishing, and camping gear than 10 regular people combined — especially if he has kids (or buddies) that are constantly borrowing and then "misplacing" things.
If you or your offspring happen to misplace something and it has a decal on it, it can find its way back to you. Each decal has a QR code that is digitally connected to your contact information. If someone picks it up, they can scan the code and get in touch with you for the return. It seems too simple to be worthwhile, but Karmik Outdoors has a 78% return rate on lost gear. —M.S.
---
$14.95 to $81.65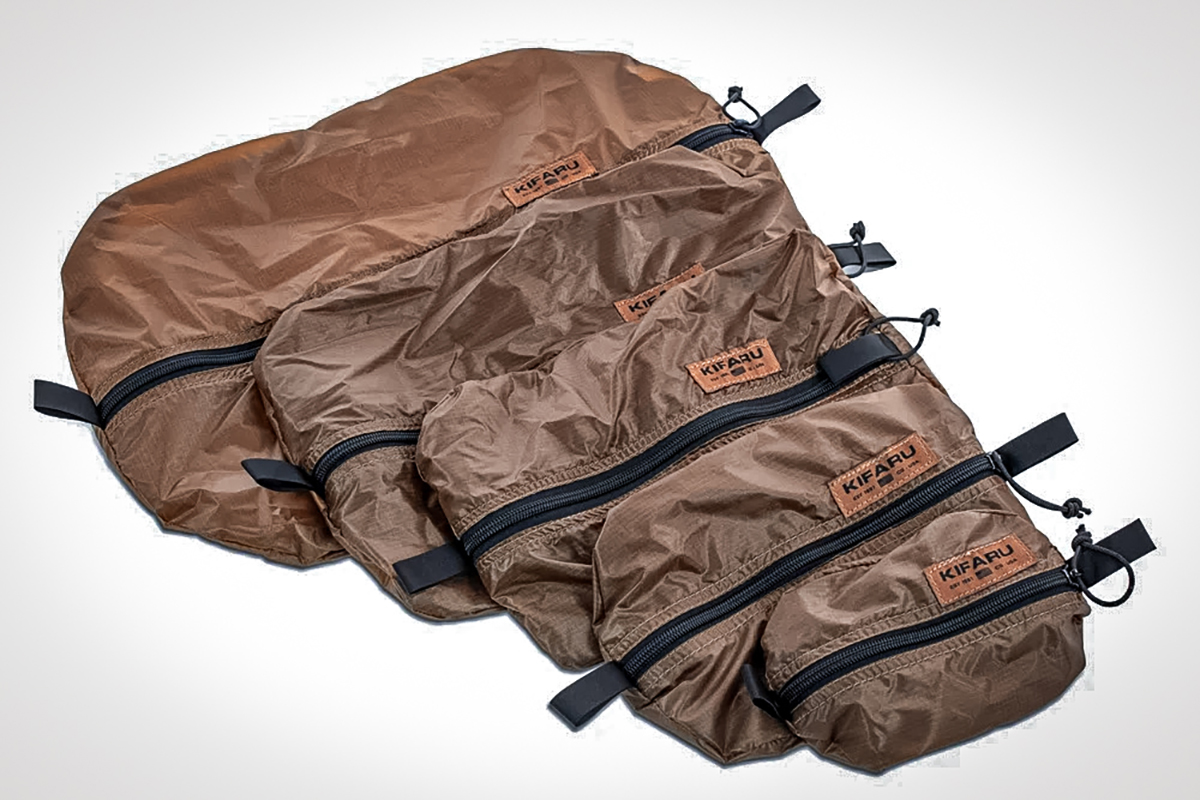 Arguably the only pull-out I can get behind, these handy organizers work great on the mountain or moving through an airport. Aron Snyder, the angry genius behind Kifaru, is a nutcase for backpacks and packing systems. With the Ultralight Pull Outs, he and his team made what are, essentially, durable, light, high-quality packing bags for all your travel and hunting needs.
Load them up with a kill kit, or your toiletries, a backcountry bow kit, or socks, and suddenly you're way more organized than just dumping shit in your bag. Kifaru packs get all the credit for being the best on the mountain, but these pouches, along with their other gear organizing do-dads, are what makes the Kifaru system so effective. — M.R.S.
---
$99.95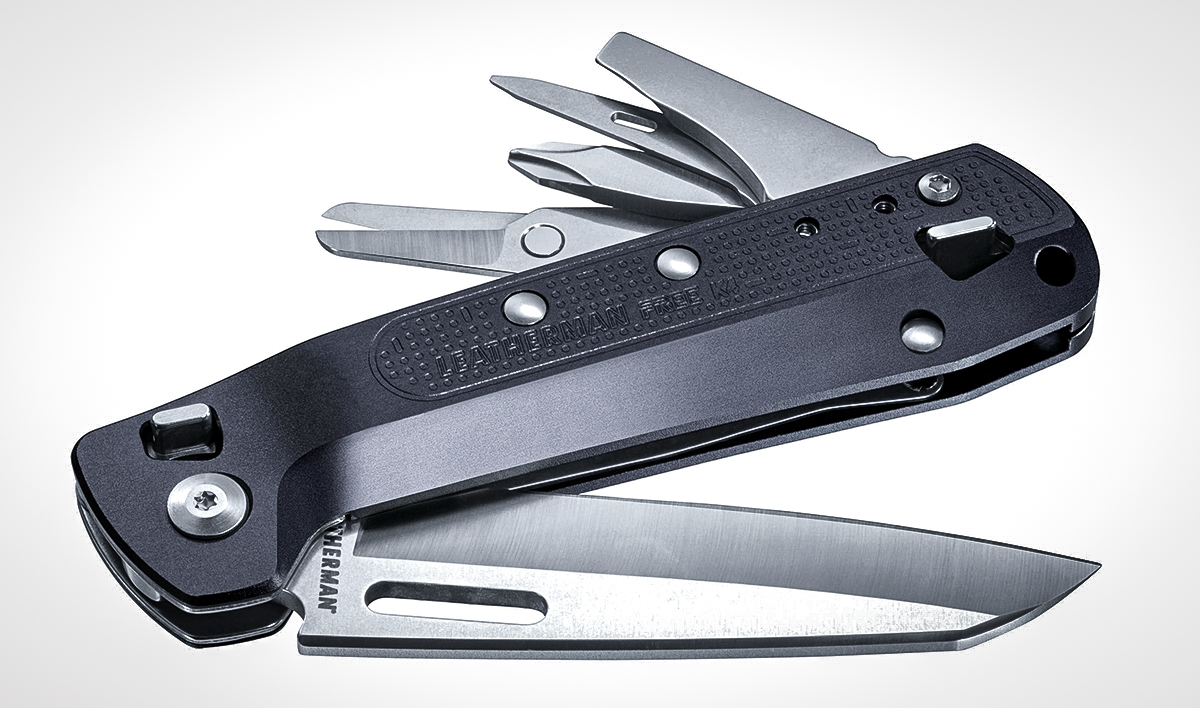 Did you know Leatherman makes folding knives? They do, and they're excellent tools — and since they come from Tim Leatherman's company, none of them is just a folding knife. If pops needs a new everyday blade that can do a little more than cut stuff and he's not the kind to wear a multitool on his belt, the K4 from Leatherman's FREE line is the way to go. It features a hearty 3.3-inch smooth blade with a thumb slot that's easy to open one-handed and easy to keep sharp.
On the back of the grip, you'll find a bunch of additional fold-out tools that get used on a daily basis, including a pair of spring-action scissors that actually work! And all tools lock open when in use with a proprietary magnetic locking system. If your dad would rather carry something smaller, the FREE T4 is a great compact option with a good-sized blade and 12 tools on board ($69.95). —D.M.
---
$225 to $250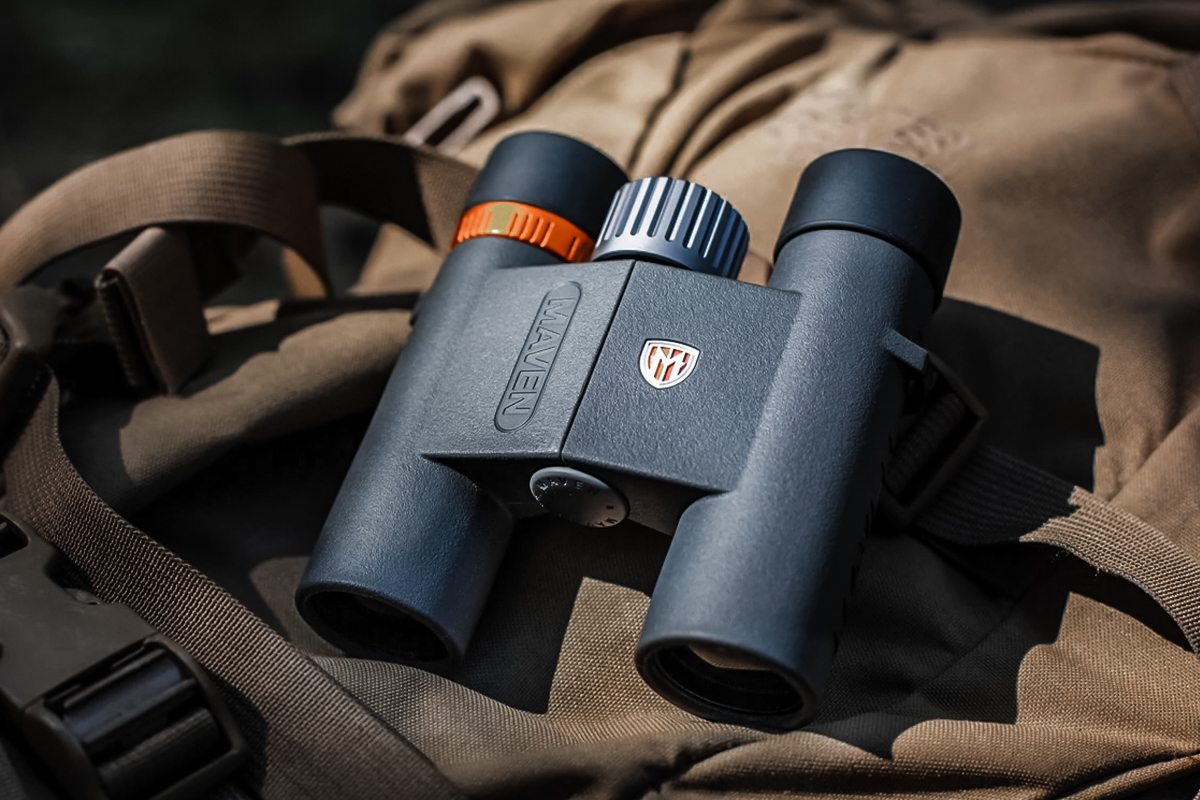 Good glass makes a huge difference when you're in the field spotting game or in the stands watching the game — but sometimes, carrying full-size binos can be a pain in the ass.
The Mavin C2 compact binos are a great second set for the truck or daypack, and they have all the benefits of the larger C1 binos — at just over half the cost. Available in 7×28 or 10×28 magnification, they're lightweight, have a clear, bright, high-contrast field of view, are water and fog-proof, and come with a lifetime warranty. — M.S.
---
$200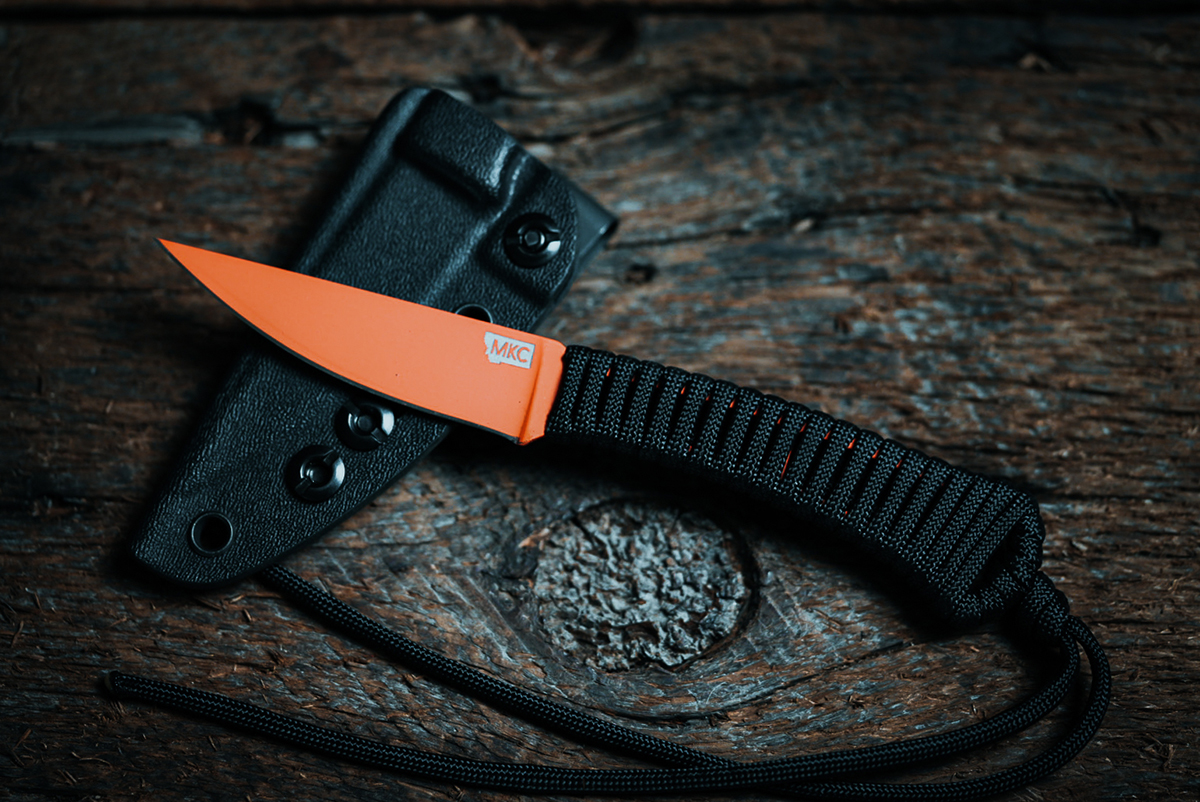 Josh Smith is a legend in the blade community as the youngest ABS Master Bladesmith ever. His one-off custom Josh Smith Knives can sell for tens of thousands of dollars — show pieces of sultans and billionaires. With Montana Knife Company, Smith took his skillset and deep knowledge of blades to make something for the masses — high-quality, durable, well-designed blades for EDC and the outdoors.
The Mini Speed Goat is their newest design and maybe their best. Small, compact, razor-sharp with a diesel Kydex sheath, this 52100 high carbon ball-bearing steel blade can field dress an elk or make quick work of an Amazon box. If your dad is like me and loses everything, hold out for the Cerakote blaze orange model. He won't want to lose this one. Note: MKC knives sell out fast, but you can get in on the inside track if you message the guys on IG and tell them you read about them on Free Range American. —M.R.S.
---
$234.99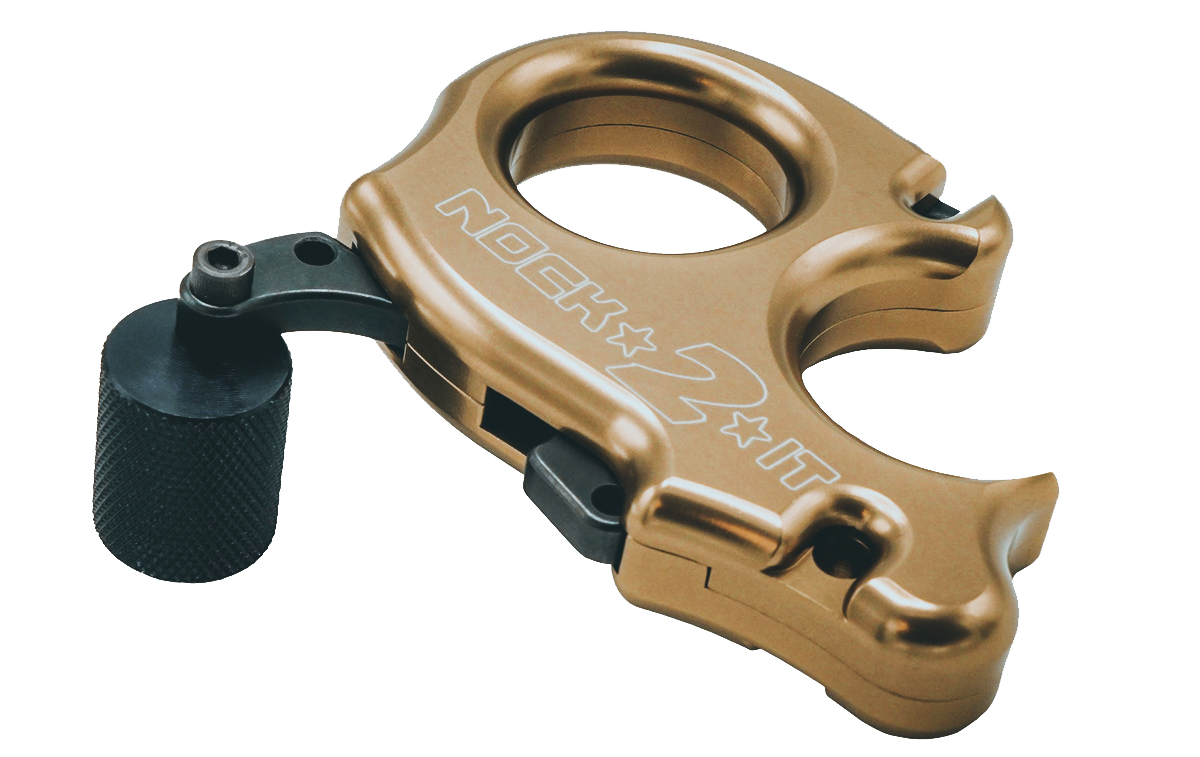 Archery releases are personal, like a favorite pair of boots. Replacing them willy-nilly is a sure way to fuck up your shot cycle unless, of course, you're making a significant upgrade, like to this Nock 2 It from our favorite Uncle Duds. John is a friend, but objectively speaking, he "nocked" it out of the park with this one.
This two-finger, thumb-button release breaks like a Trigger Tech, and the autolocking jaw gets on the string loop fast. By the nature of the thumb/back tension design, it's way more efficient than a classic wrist strap release. I moved to a Nock 2 It this spring after almost six years with the same release, and after some aim-point adjustments, I immediately saw groups on foam shrink. It's not cheap, but precision never is, so this Father's Day, give dad something he almost certainly wants — the gift of accuracy. —M.R.S.
---
$79.99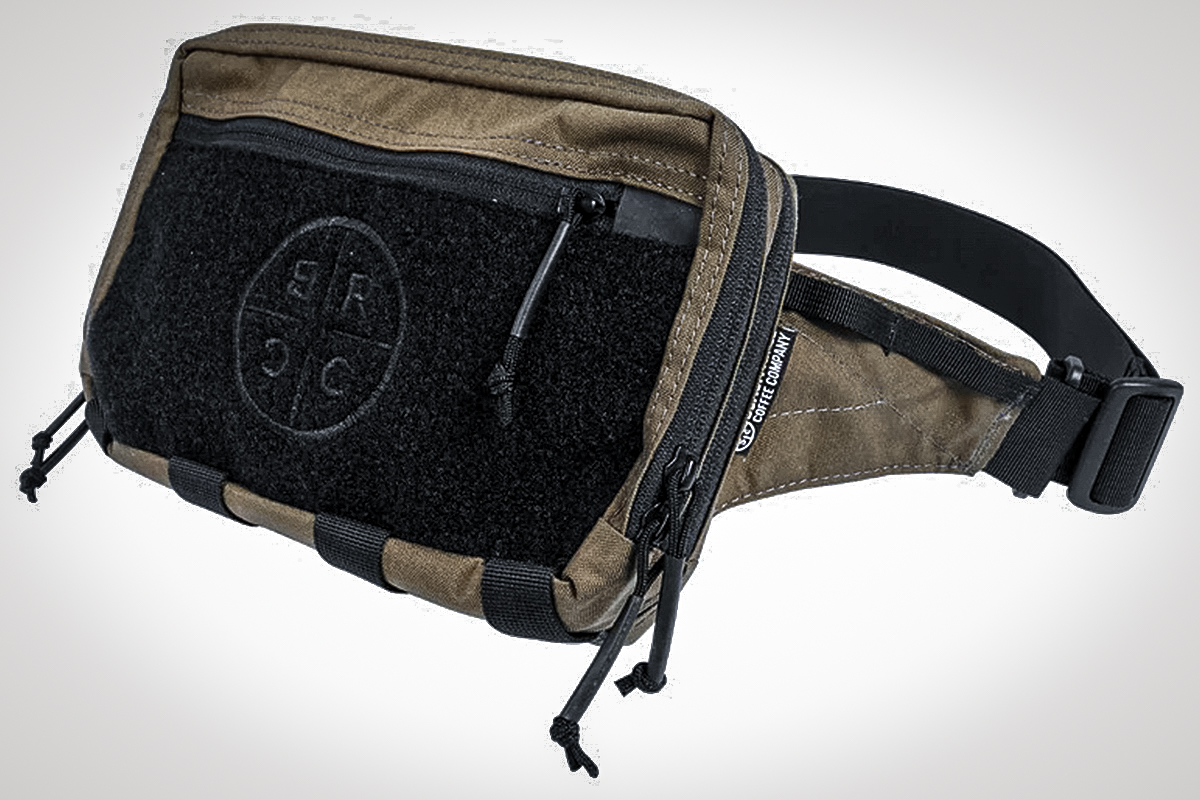 Hip pack, belt, pack, manpurse, nut ruck. There are lots of names for what we all know as "the fanny pack." Yes, they're coming back in style (thanks, Rogan!), and yes, once dad gets over the psychic hurdle or rocking a man bag, he'll go nowhere without it.
Our nut ruck was made in partnership with Nomadic Research. It's standard issue around Black Rifle Coffee HQ, and once dad tries one, he'll know why. Especially, especially in the summer, it's indispensable. When wearing shorts or a bathing suit, at the gym, or on the beach, your wallet, keys, and phone are secure. No more stashing your shit in mom's purse. And, because it's us, there's a velcro strap to secure a handgun. It conceals and comfortably carries a P365 or G43 — or similar sub-compacts — beautifully. — M.R.S.
---
$12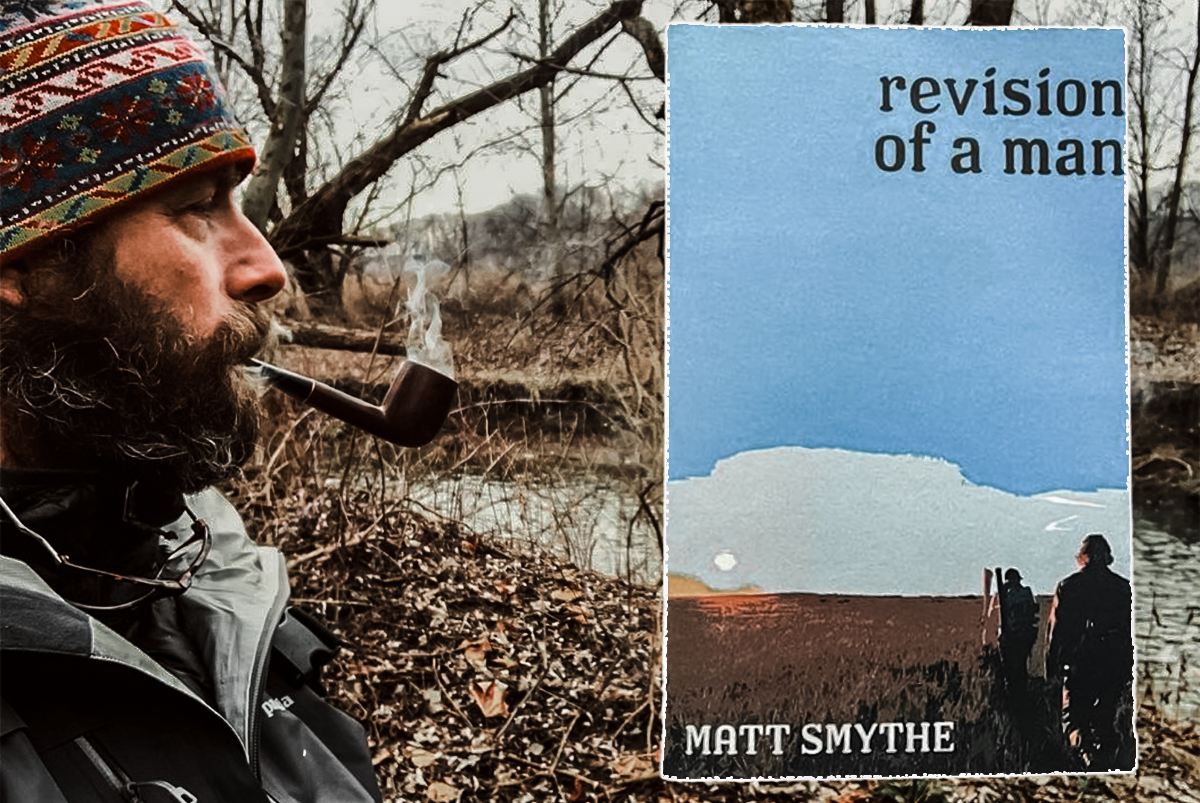 FRA's very own Matt Smythe, whose gear recommendations are included in this list, is all that is man. He's an Army vet, avid fisherman, and an accomplished hunter who has slain some of North America's biggest game. He's also one hell of a modern poet.
Smythe's first published book of poetry, Revision of a Man, recently hit Amazon's virtual bookshelves, and if you don't pick up a copy for your dad this year, he'll be the worse for it. The book of verse looks at what it means to be a man in the 21st century through moody and sometimes grim examinations of parenthood, sobriety, nature, death, masculinity, and fear. In fact, you might want to grab two copies, one for you and one for your pops. — D.M.
---
$49.99 and $38.70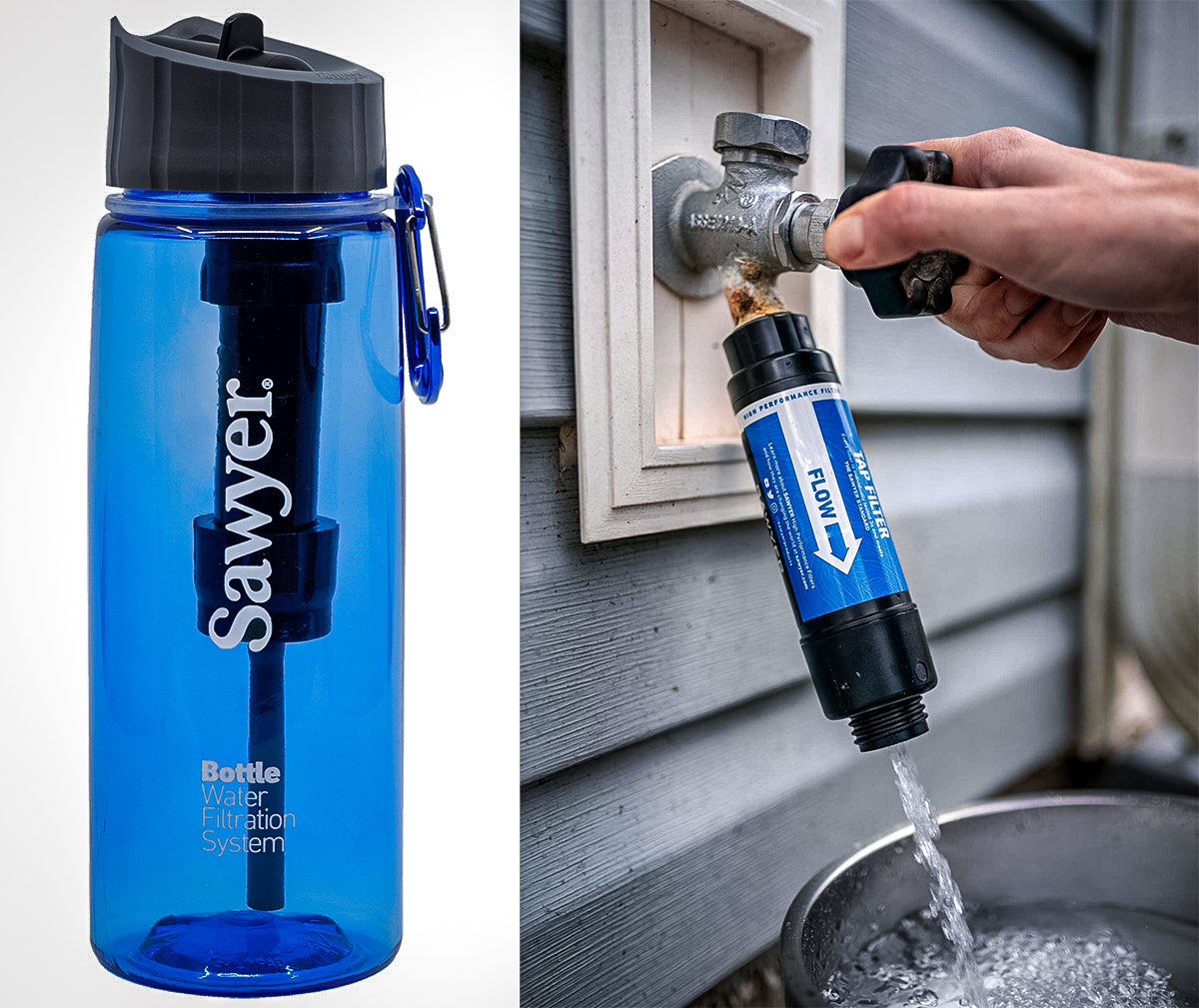 Sawyer has become one of the top names in water filtration technology for the field, and their newest offerings make it easy to draw reliably clean water from lakes, streams, and rivers, but also from questionable faucets. Their new Bottle Filtration System includes a fast-flowing Sawyer MINI filter integrated into a 24-ounce Nalgene-style water bottle. Just fill the bottle, screw the cap and filter in place, and drink. The system is rated to handle 100,000 gallons of water and is perfect for dads who spend a lot of time roughing it.
No matter where you travel, if there's a working tap or hose, you can attach the new Sawyer Tap Water Filtration System and be sure it's safe to drink from. It's also great to have on hand at home for potential boil alerts and emergency situations. It's easy to use and can filter up to 500 gallons of water a day, enough for the whole family, and it will give the prepared dad valuable piece of mind. — D.M.
---
$29.99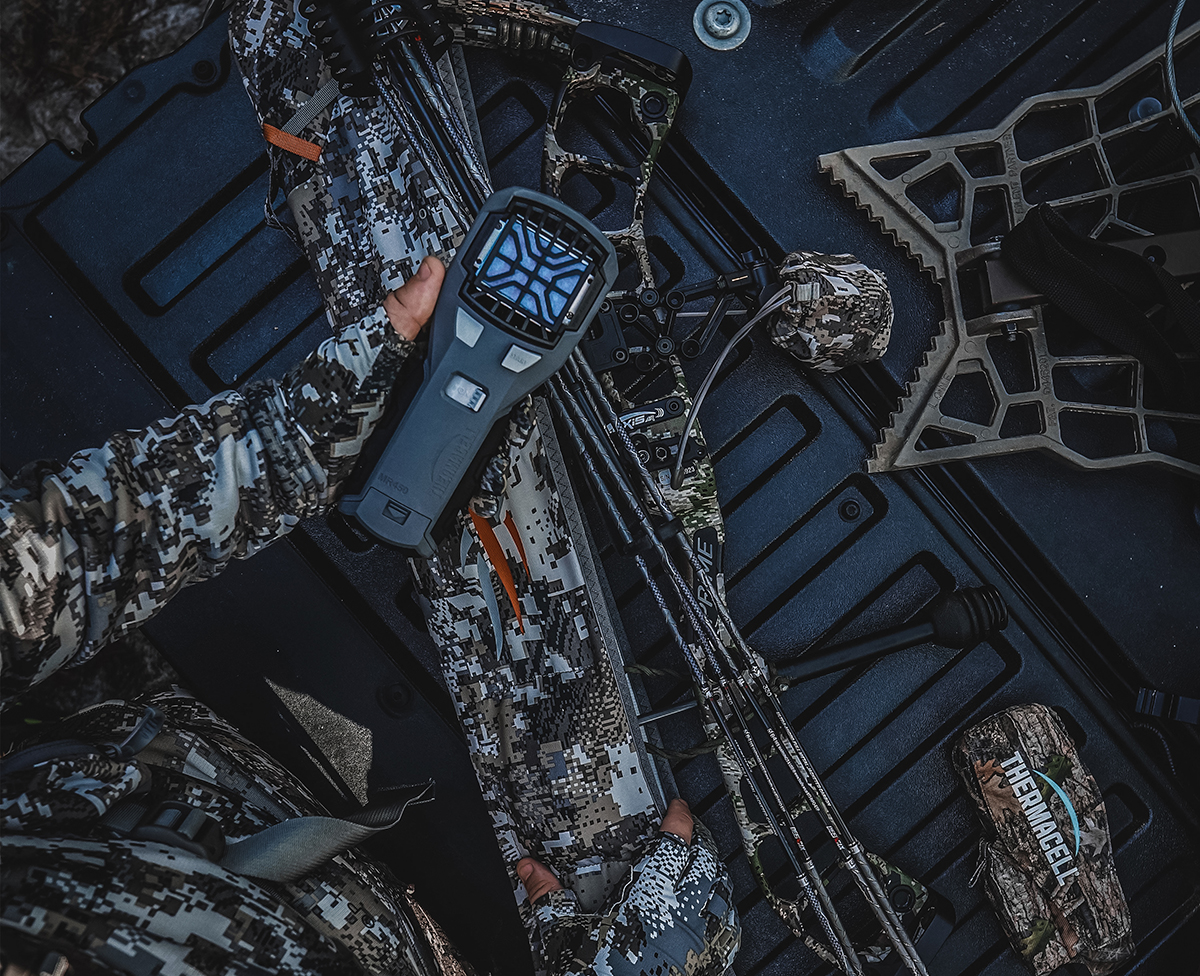 Every hunter, angler, backpacker, or camper knows that nothing makes a trip more unbearable than being overrun by mosquitoes, black flies, or other biting insects. The old way of combating the bug frustration would include potent, oily sprays, pretreating clothes and gear, and a full head net — and you'll still get bit. Get a portable Thermacell instead and leave all that other crap at home.
Noiseless, scentless, easy to use, and unbelievably effective, you'll be at the center of a 15-foot radius of bug protection for four hours per repellent mat. I just used one in Alberta (where the mosquitoes and black flies are relentless) for a spring black bear hunt and didn't get bit once on my hands, neck, or face. — M.S.
---
$24.99 to $34.99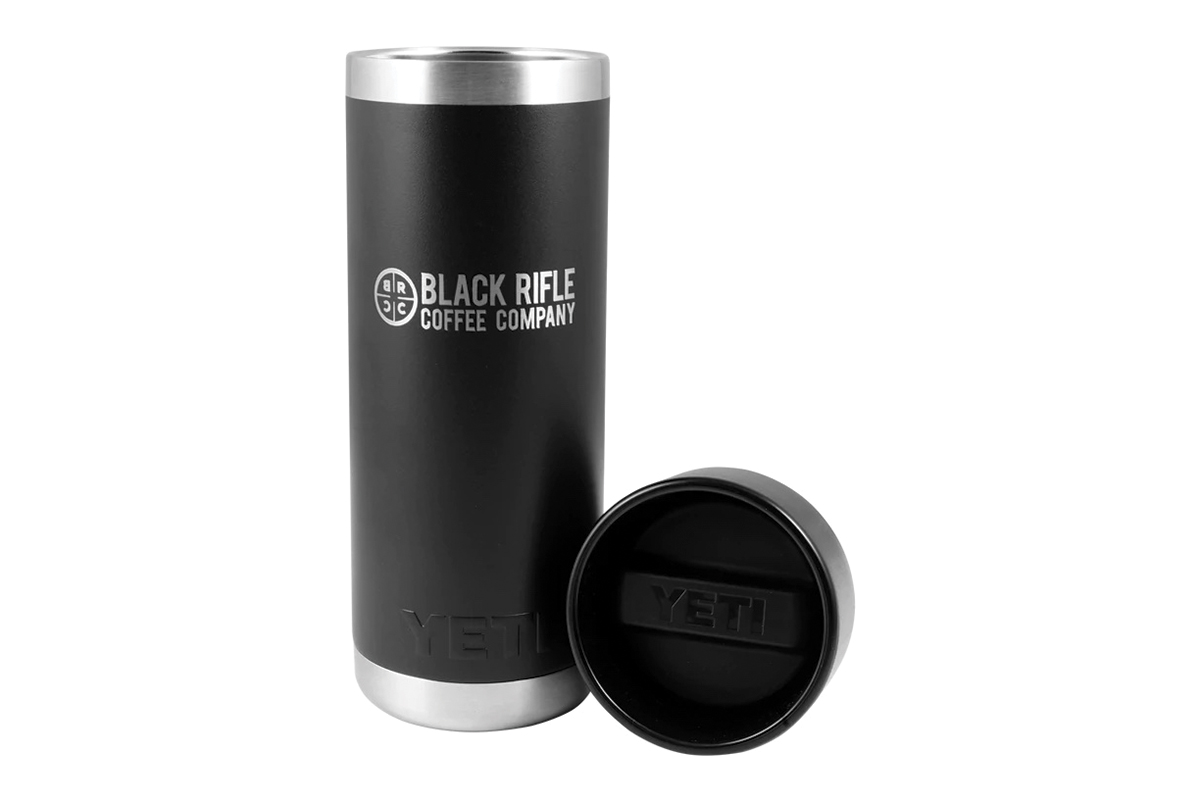 Your dad already has more travel mugs than he has cupboard space — but if he gets his hands on the Black Rifle Optic Rambler thermos, he can pitch all the rest. While that might be a slight exaggeration, this thermos has become my single go-to for bringing coffee along in the car, woods, boat, or even on hikes.
Why? It's the lid. It's simple, seals tight as a drum, and won't flood your face with scalding hot liquid when you tip it for a sip. The compact cylinder fits in car cupholders, too, which doesn't sound like a big deal until you're cursing another cup that doesn't. Plus, it's from Black Rifle, which gives you a level of clout when other dads see you in the grocery store, er, I mean hardware store. —M.S.
---
READ NEXT – The Best New Fly Fishing Packs, Wading Boots, and Apparel